December 13, 2020
The 'shipped with Sendle' gift guide
by Sean Flannigan
At Sendle, we are blessed with a roster of amazing businesses from which we can choose exciting gifts for our loved ones, be they across the country or in the next room. What a great opportunity for us to share a ton of great gift ideas with you.
Sendlers sell everything from comfy undies to tangy vinegars (what a combo!). And there's an incredible variety in between, catering to the particular desires of the particular people in your life.
Over the last year, we've been able to learn so much about the businesses that ship with Sendle. Our customer stories have let us all in on the inner worlds of the people behind the small businesses.
We're including all of those wonderful people we've had the pleasure to meet and some of the wonderful wares they have to offer. You can find more of the great businesses that use Sendle at our community page.
Without further ado, here are some of the Sendlers that you should hand your money to this gifting season (and beyond).
From our US Sendlers
Apparel
Fashion but make it vintage
Domino Vintage finds all the hidden gems from decades past, mending where needed, to revive old clothing for new, more appreciative, owners. Gift styles from your loved one's favorite decade without worrying over undarned holes.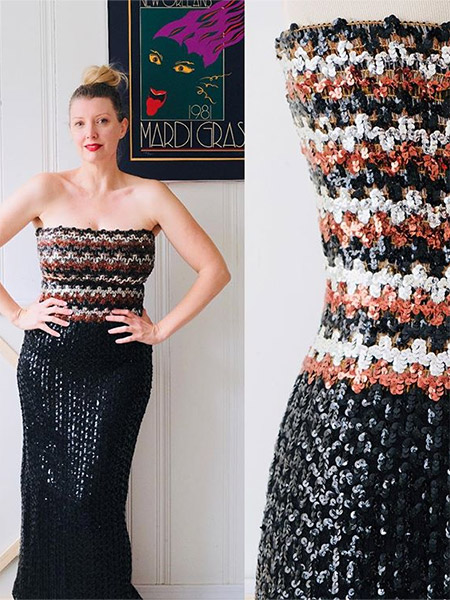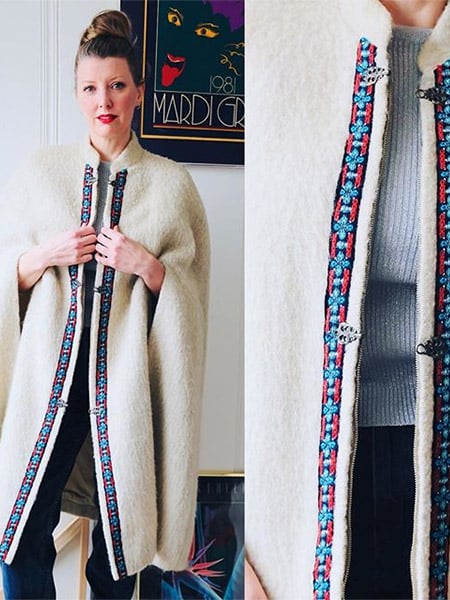 Photo courtesy: Domino Vintage
We interviewed Belinda about her love of vintage and how secondhand selling is a super sustainable business.
Apparel for fans of restorative justice
Forgive Everyone is all about forgiveness, obviously. Specifically, for things that got people tossed in prison. The ethos of Forgive Everyone is that everyone deserves a second chance.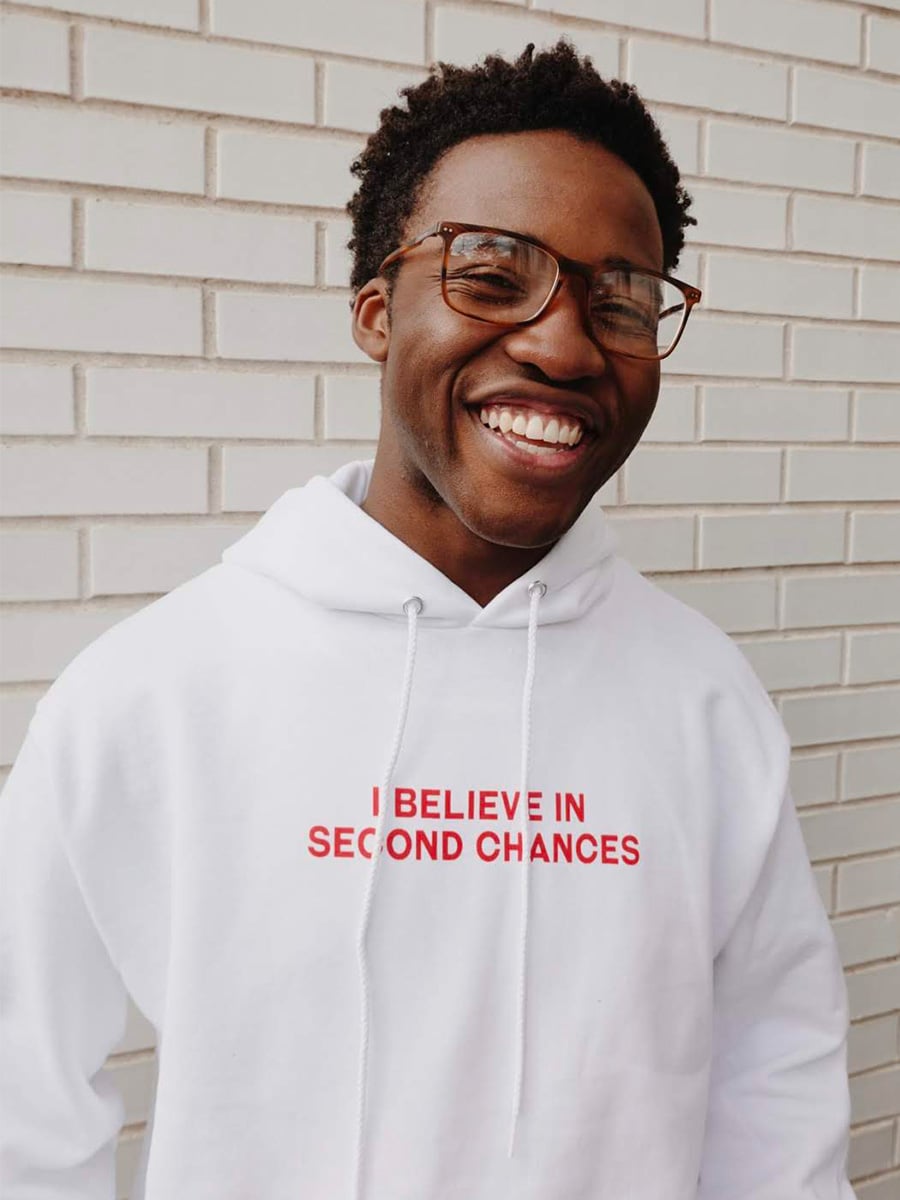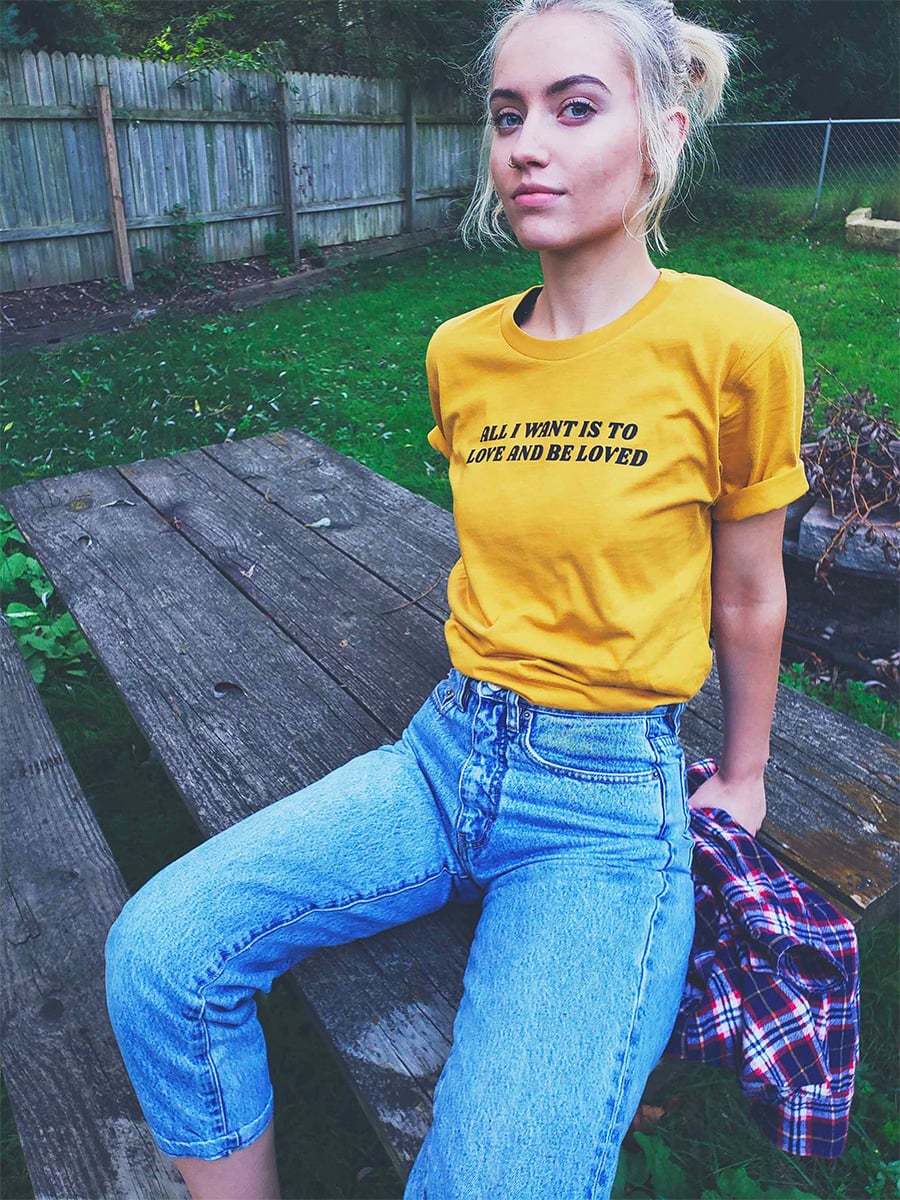 Photo courtesy: Forgive Everyone
And, through the sale of their simple screenprinted shirts, donations are made to organizations trying to help the formerly incarcerated get back on their feet.
We talked to Sky Rich about why he started Forgive Everyone, what his plans are for the company, and what resources he recommends for people wanting to learn more about restorative justice.
Apparel for social change
No Rival Industries is a moving target, with a new social change focus as the world shifts around us. First, they came out with stylish face masks via a one-for-one program (each mask purchase meant a mask donated to someone in need).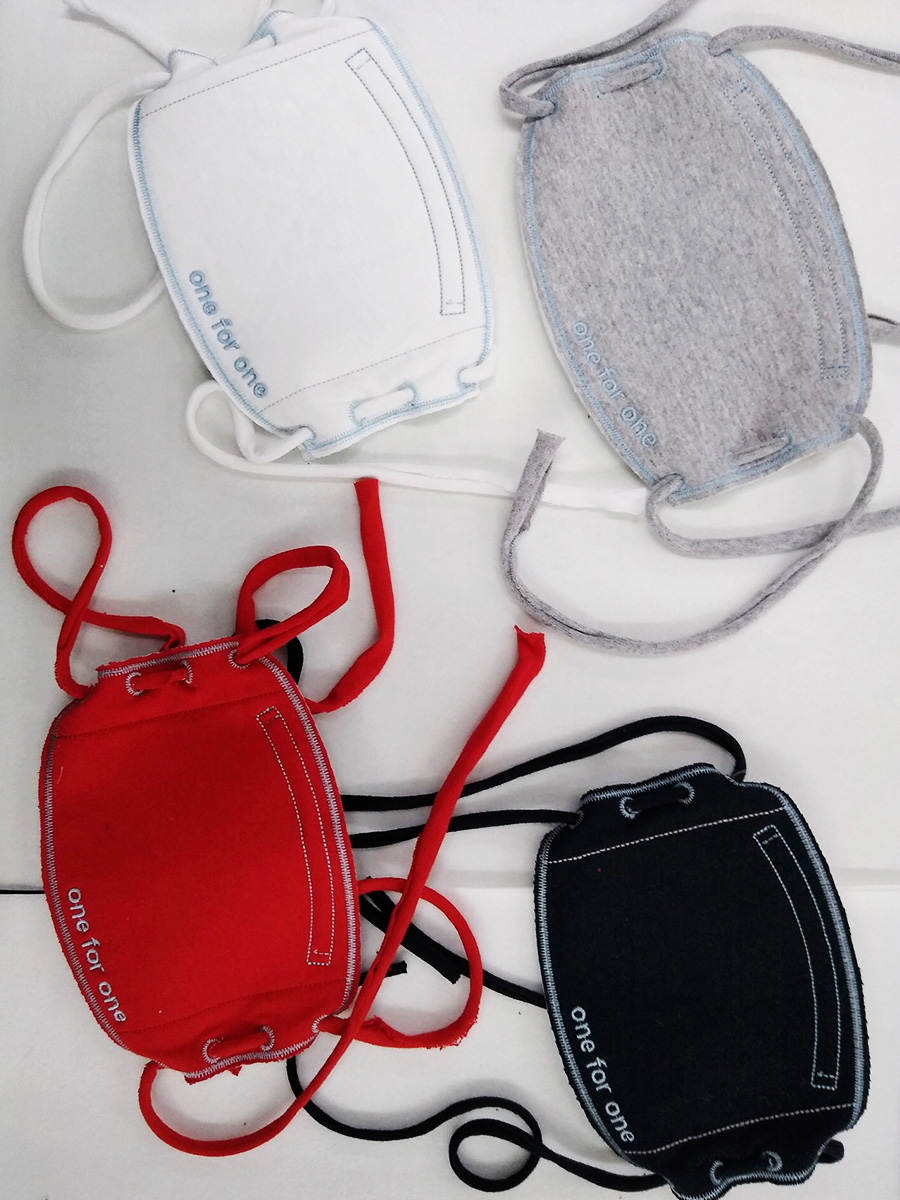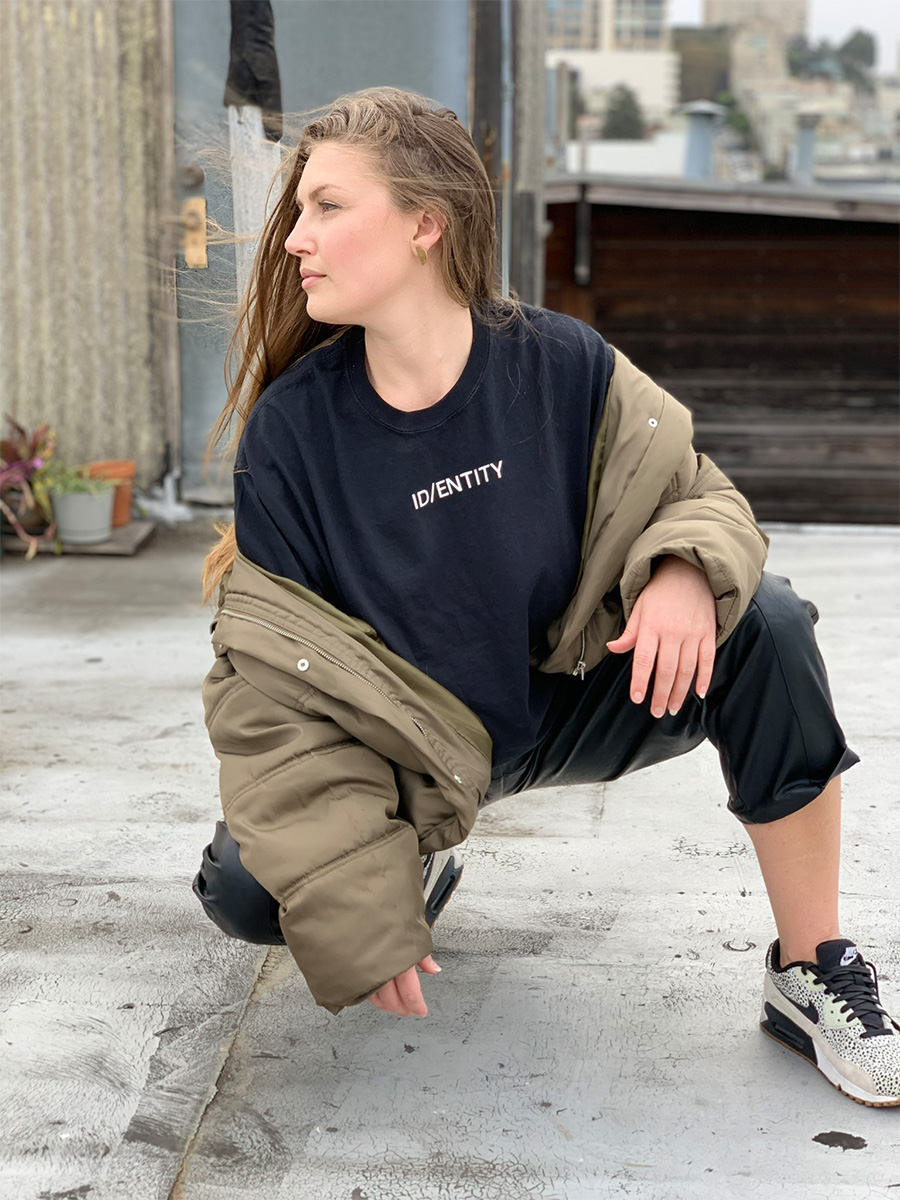 Photo courtesy: No Rival Industries
Now, they are selling shirts and masks to help provide IDs to those who can't afford them. Without IDs, they are unable to do many things, like vote. So, give the gift of some sweet apparel and help someone out at the same time.
Art and apparel inspired by nature
STALPH is a wife and husband maker duo, creating everything from comfy hand-dyed apparel and bags to gift cards and cedar smudge. There's a lot to choose from, so you'll find a lot of inspiration for gifting.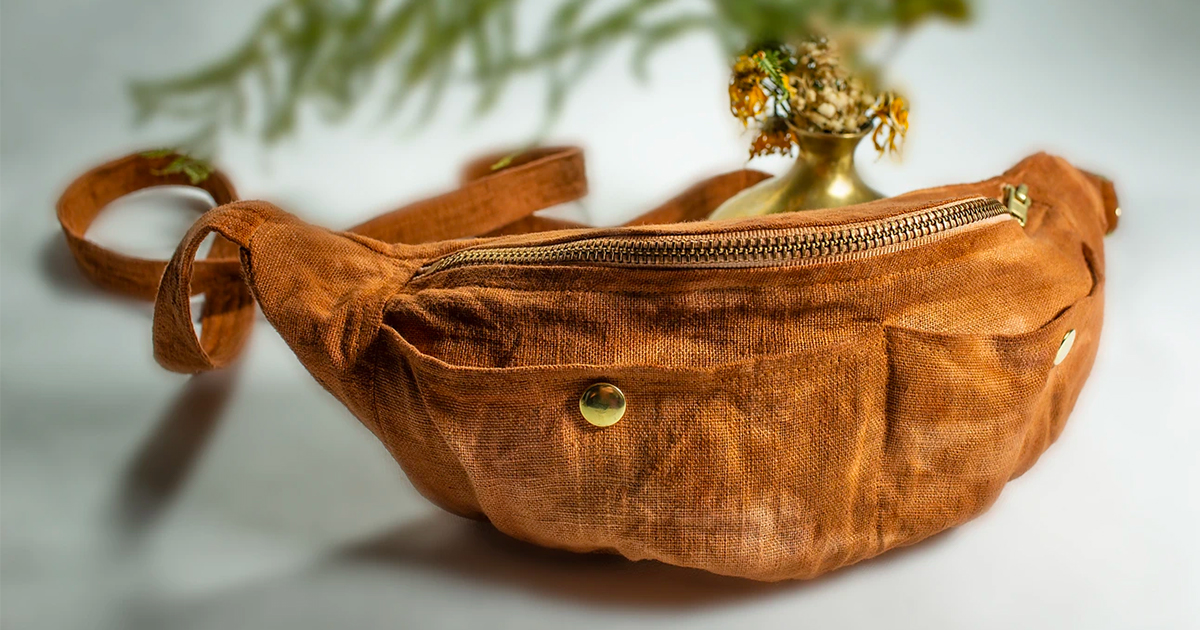 Photo courtesy: STALPH
Plus, it's all US-made!
Bold and chic African apparel
Threads by Dreads is all about bringing Ghanaian culture to their customers through beautifully designed apparel inspired by Christiana Afotey's rich cultural roots.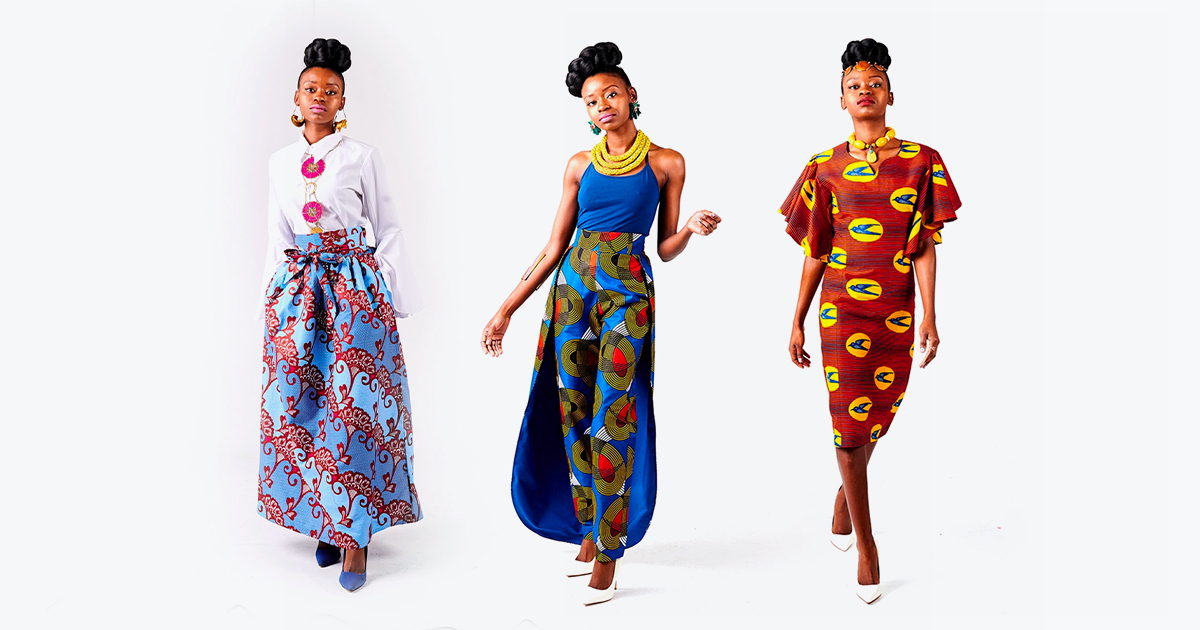 Photo courtesy: Threads by Dreads
They've also created a foundation that provides scholarships to high school and college students in Ghana, which you can donate to.
Achieve alpaca level warmth
SSKEIN sells beautiful (and very warm) alpaca knitwear. With a focus both on sustainability and luxury, winters won't only be warmer for whoever you gift to, but they will also be more fashionable.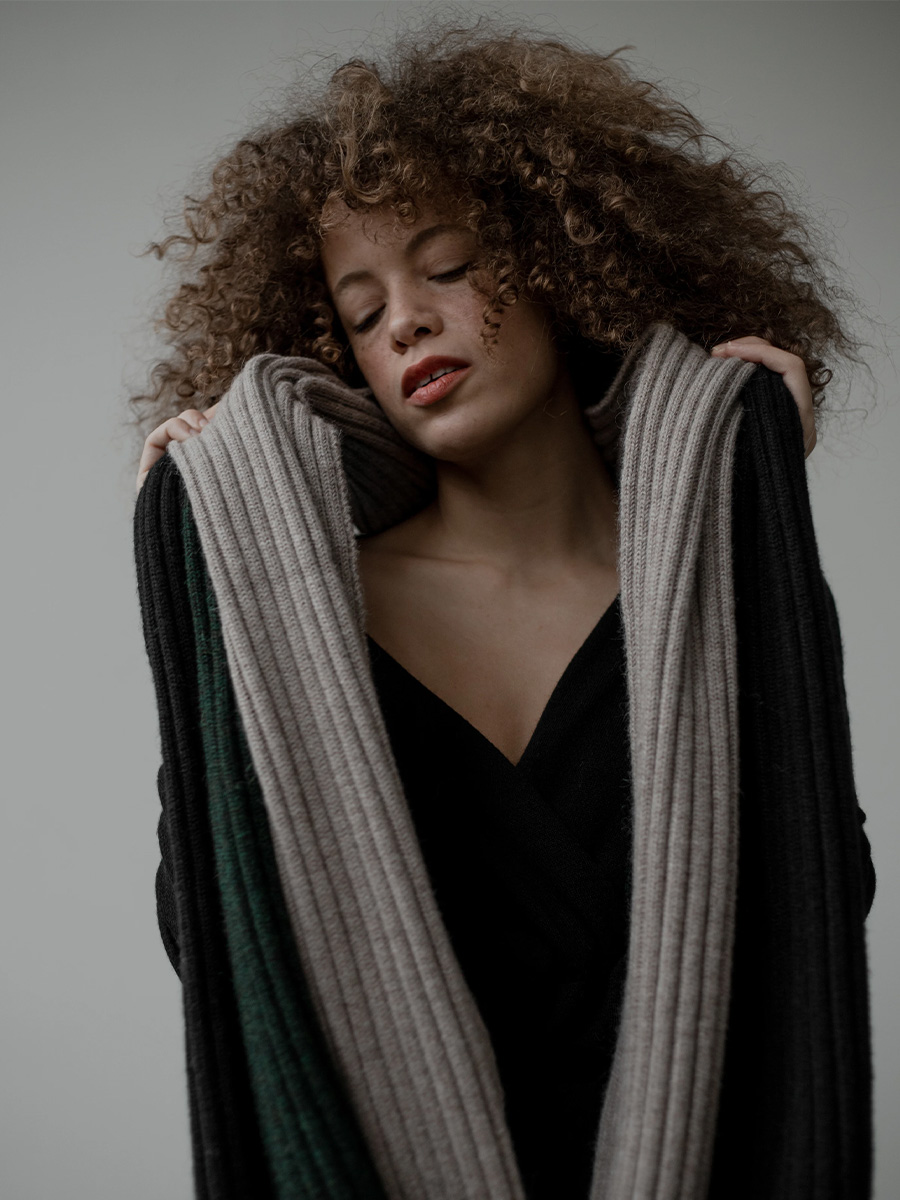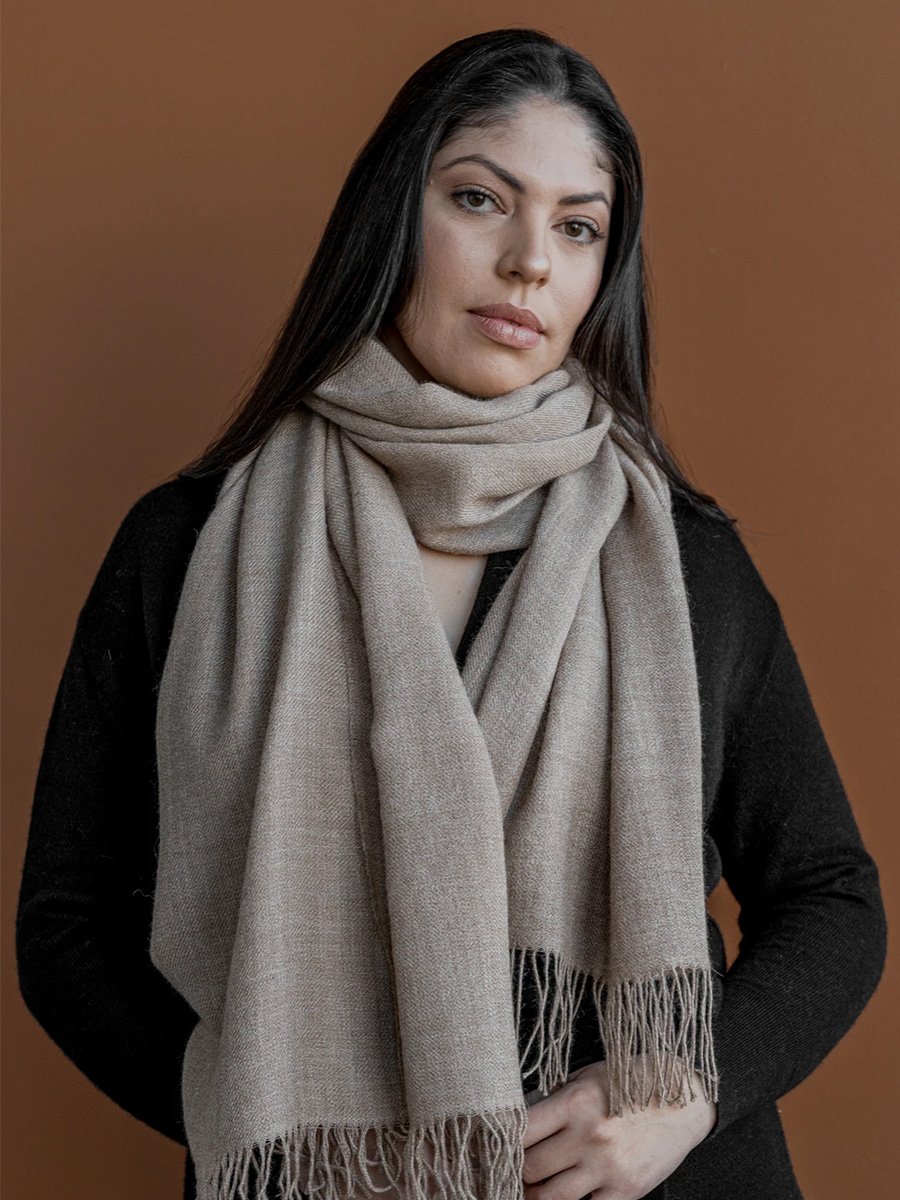 Photo courtesy: SSKEIN
The last Hey Sendler of 2020 featured Elisa Yip, founder and creative director of SSKEIN, who let us all in on how SSKEIN came to be.
Accessories & footwear
Fashion but make it vegan
HOZEN makes sustainable leather bags without all the actual leather. In all shapes and sizes, these vegan leather bags are super gifts for the animal lover in your life.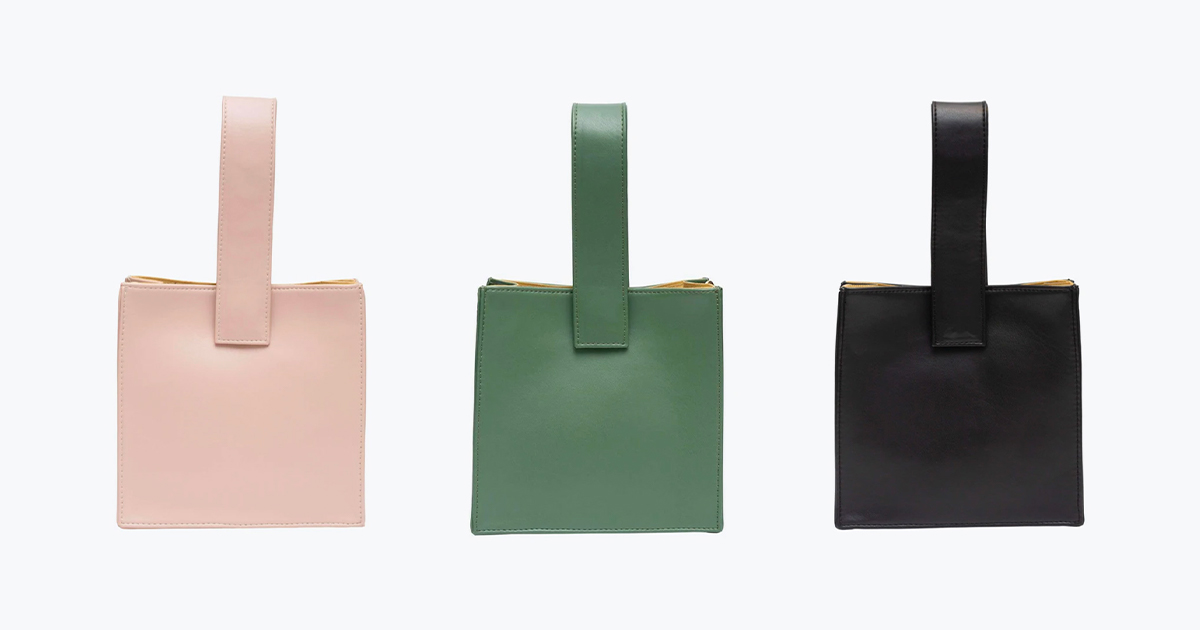 Photo courtesy: HOZEN
Founder Rae Nicoletti talks about her journey from Kate Spade to eco- and animal-friendly leathers in our interview.
Jewelry for the eco-friendly
For Good & Mad makes gorgeous jewelry for decorating your ears, neck, wrists, and fingers. Plus, the metal is all recycled and the stones are ethically sourced. If that wasn't enough, the business is totally carbon neutral.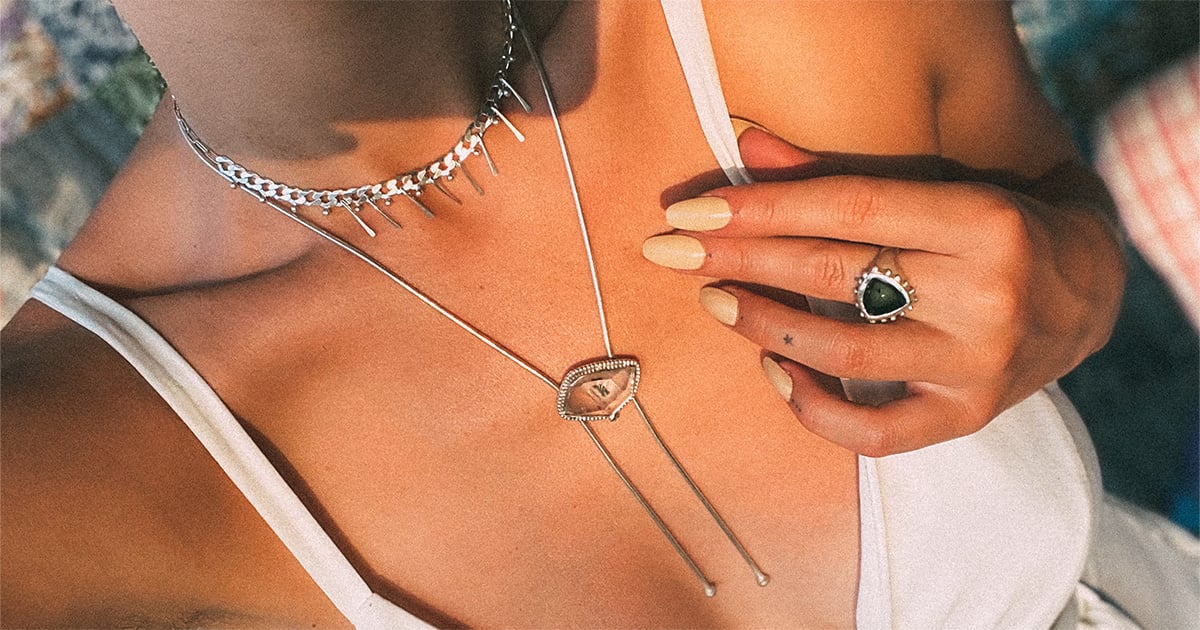 Photo courtesy: For Good & Mad
Sendle helps with that. Read our interview with Madeline where she talks about what inspires her work, how she came to start her business, and what tunes she listens to while she makes her wonderful stuff.
Stylish boots that will last
Parkhurst sells boots that last. But, not those bulky kind that can be a bit homely. These are stylish and hearty boots, made in America and with an eye on sustainability. And, for all the wear and tear they can take, the cost is super affordable.
Photo courtesy: Parkhurst
We chatted with Andrew Svisco all about Parkhurst's origin story, what he's learned about leather since he started, and how the boots get made.
Upcycled fashion
Magpies & Peacocks is a non-profit design house that uses post-consumer textiles to create amazing upcycled apparel and accessories. If you know someone who likes pretty things, you might have found the place to get their gift.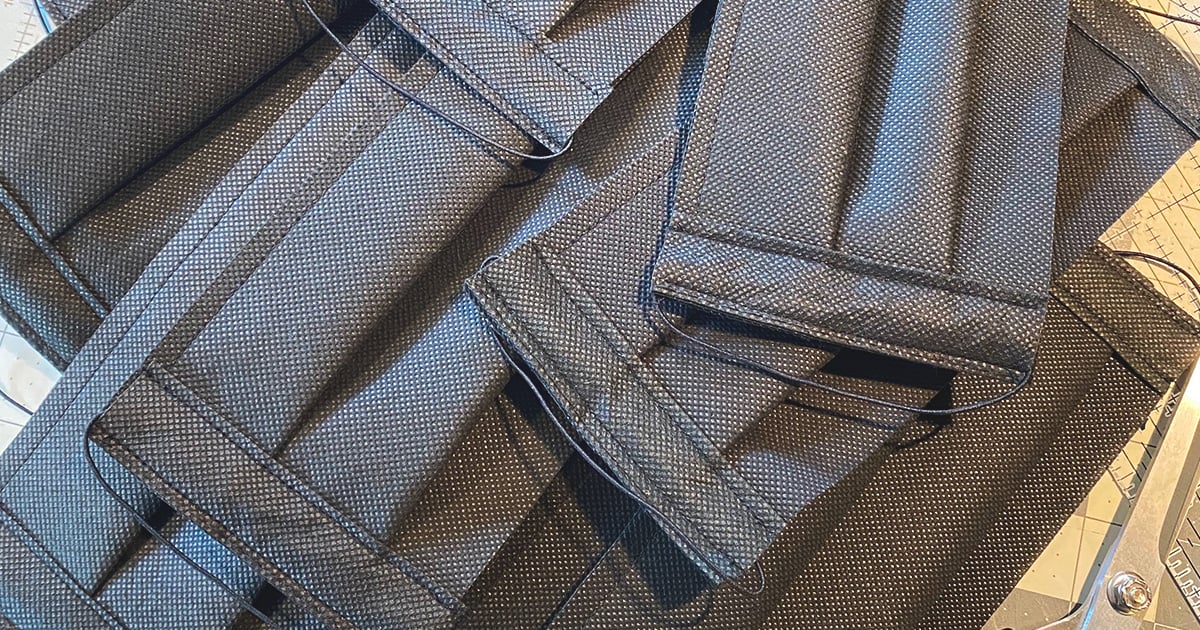 Photo courtesy: Magpies & Peacocks
We talked to them back in April of 2020 about their efforts to make face masks for frontliners when the pandemic was first starting.
Food & beverage
A sustainable and tangy condiment
White Buffalo Land Trust is all about regenerative agriculture, maintaining the land while providing sustenance for the people. Their food brand, Figure Ate, continues this work by preserving persimmons that would otherwise be wasted in their short season.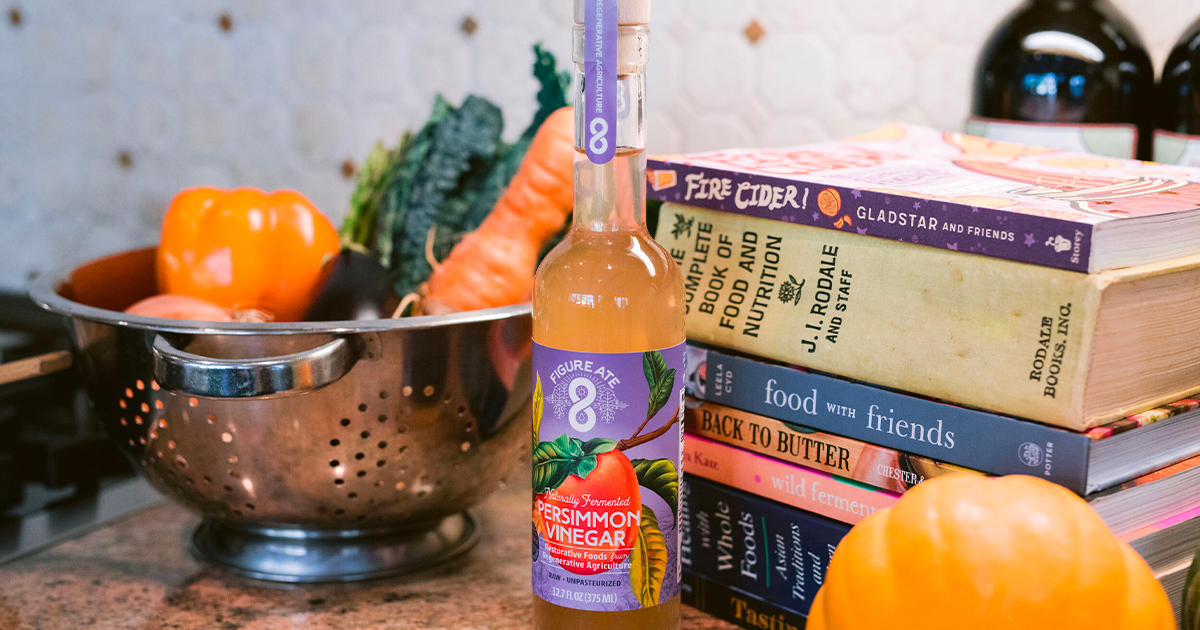 Photo courtesy: White Buffalo Land Trust
Their persimmon vinegar is a tangy treat that has many uses. A kitchen staple for any of your foodie brained loved ones. Learn more about White Buffalo and persimmons by checking out our conversation with Lauren Tucker.
For making the perfect loaf, for real
Dough Dealer is a dealer of dough, sort of. They deal in all the things you need to make the dough to make the bread. Bread that will knock your socks off (secure them tightly).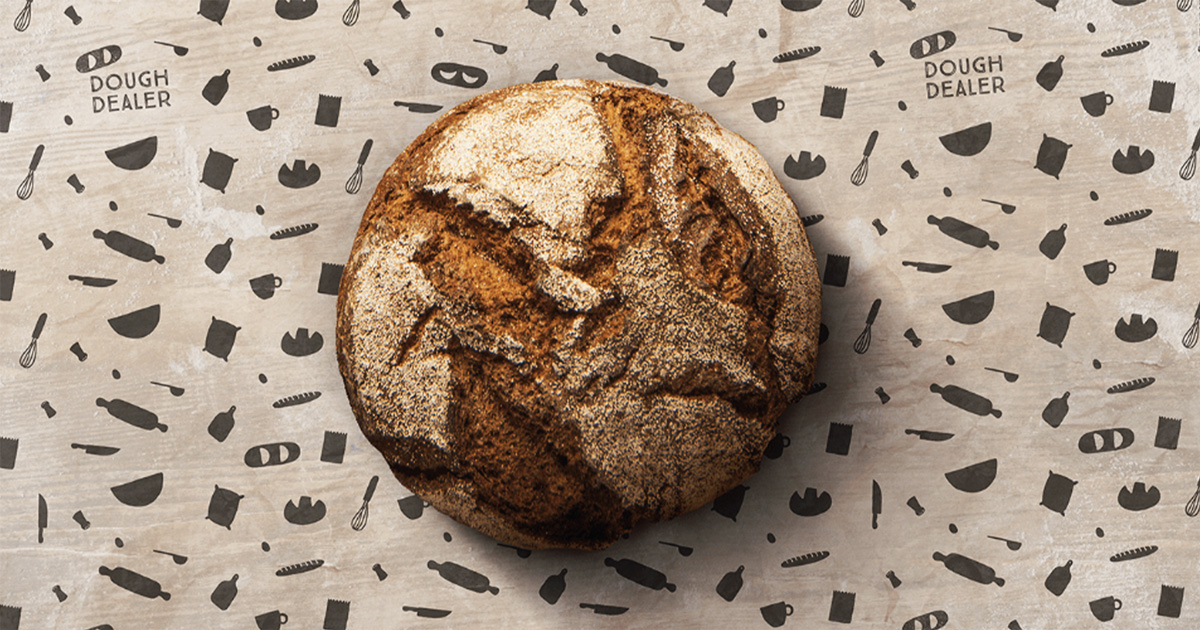 Dough Dealer
A lovely gift for someone who can then share it with you.
We had an awesome conversation with founder, Anna Goldberg, about how the idea came about, what other kits they plan to offer, and her desert island bread.
Not your father's hot sauce
Boon Sauce is something you need in your pantry. Modeled on the traditional chili crisp sauce they loved growing up, Boon uses high-quality ingredients to make it even better. You'll want to put it on just about everything and whoever you gift it to will as well.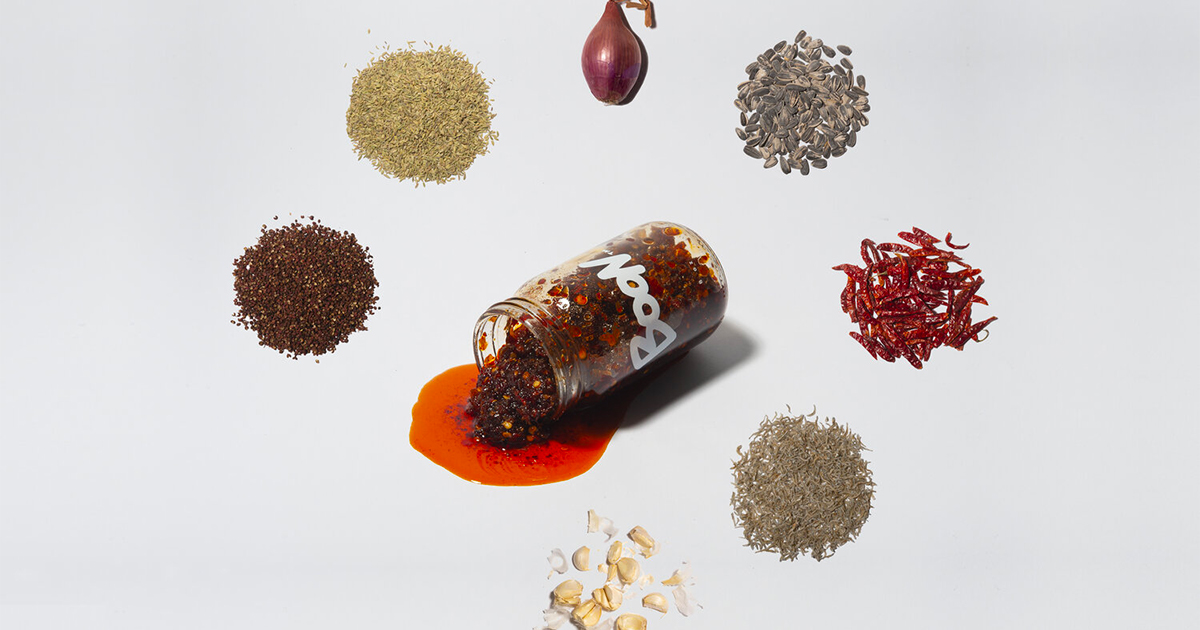 Photo courtesy: Boon Sauce
We were lucky enough to have Max and Wendi on Hey Sendler to talk all about their mouthwatering sauce.
Bags to use over and over again
Jill & Joey are dads that wanted to do their part to keep single-use plastics out of the waste stream. So, they combined their professional skills (and ability to go without sleep) to create a reusable silicone bag business.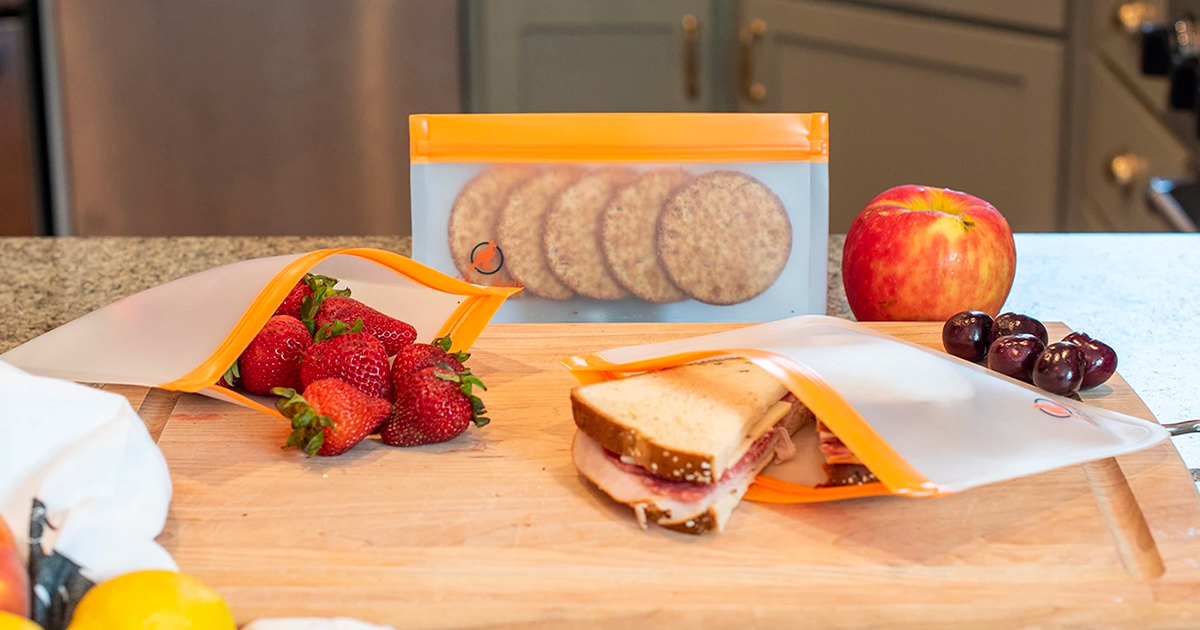 Photo courtesy: Jill & Joey
A great gift for the person in your life that wants to cut back on their waste in the kitchen. Learn all about these three sustainable dads and their side hustle by checking out their episode of Hey Sendler.
Sweet stuff for your sweetie
Dozen Jars sells honey, that delightful nectar bestowed upon us by the noble bee. Their raw and unfiltered honey comes from wildflowers in the Yucatan rainforest.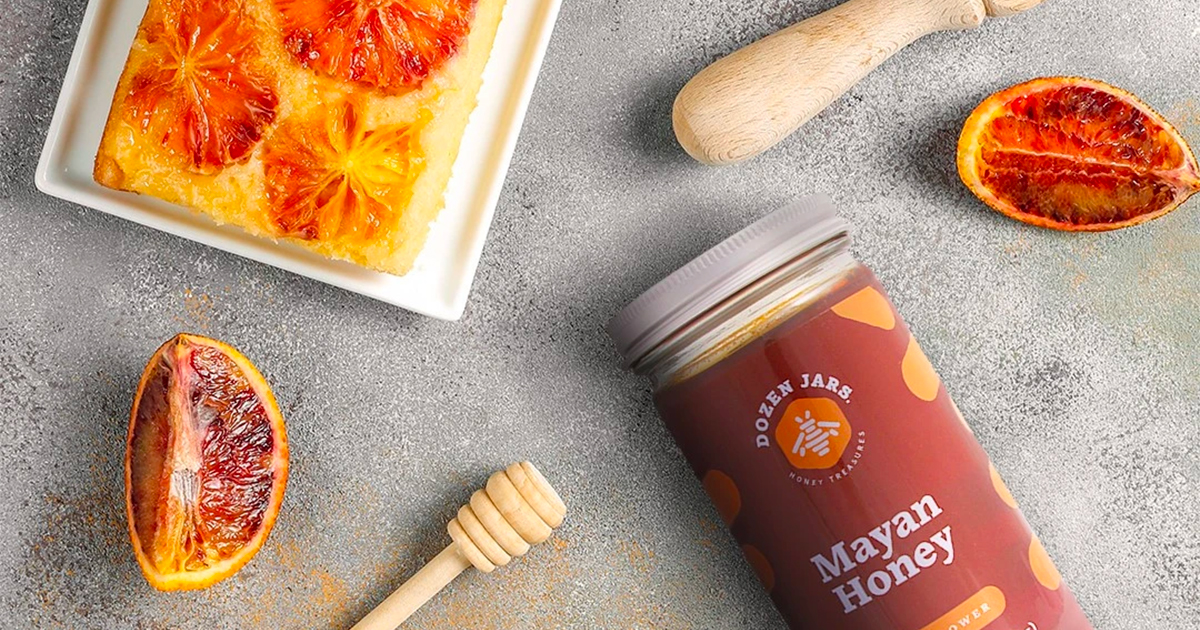 Photo courtesy: Dozen Jars
Support fairly traded and sustainable practices by buying honey from a company that cares.
Self-care
Nose-pleasing smells and gentle lighting
Candles have the unique ability to change the mood of a space and fill it with alluring fragrances.
What better way to alter the humdrum sameness of someone's home than with sustainable candles created by an actual scientist?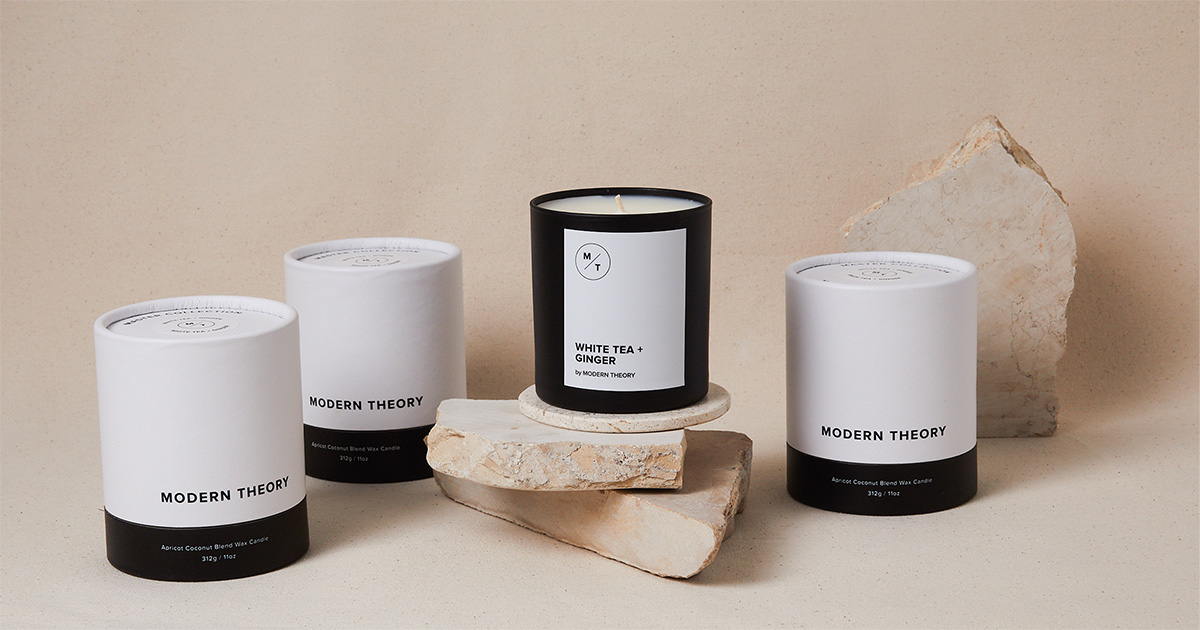 Photo courtesy: Modern Theory
Head straight to Modern Theory to get gifting. And learn about their story in our interview with the scientist herself.
Zero Waste for your face
Zerra & Co is a woman-owned Zero Waste cosmetics brand. No plastic, no petroleum, no parabens, no synthetic fragrances. Just safe cosmetics without all the waste.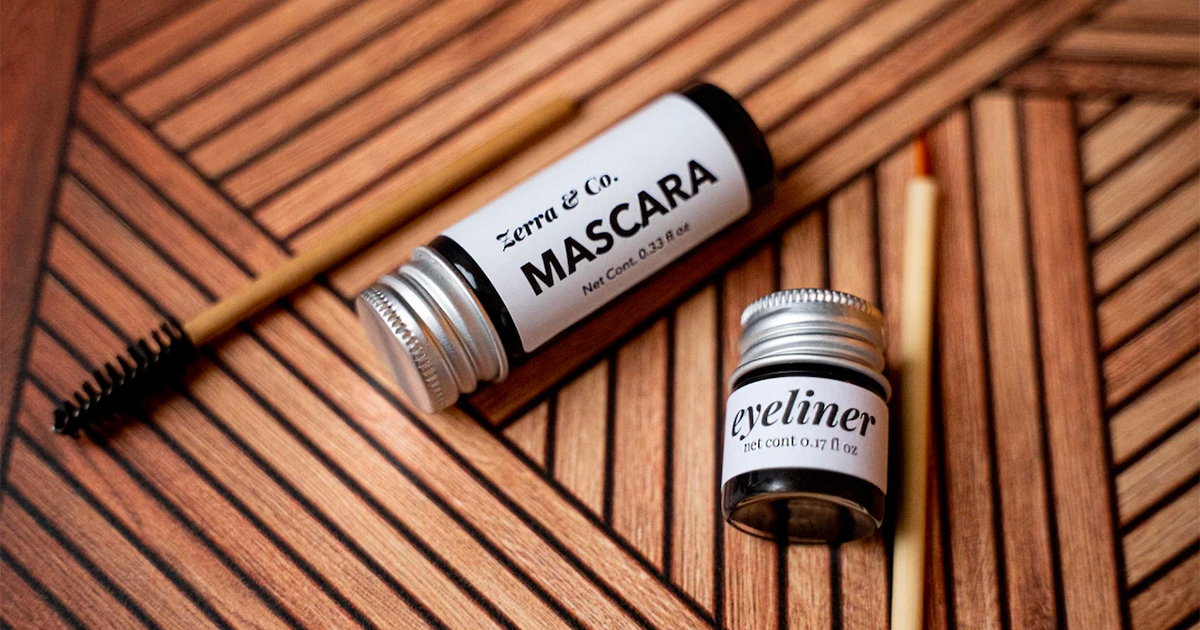 Photo courtesy: Zerra & Co
A perfect gift for that someone who wants to keep their beauty regimen waste-free.
From our AU Sendlers
Food & beverage
For your favorite coffee snob
Coffee On Cue brings delicious cafe quality coffee to your home and events. They've even started providing coffee brewing packs and a barista masterclass for virtual events that more and more of us our holding. Be it coffee for your pantry or for your event, this is a lovely and lively gift.
Photo courtesy: Coffee on Cue
We interviewed the founder, Ryan Spaccavento, about his big COVID pivot and what made him start his business in the first place.
Gift baskets that don't suck
Good Day People makes gift baskets (or hampers) that are "fun and sexy". Curating local Aussie-made products, they create a unique and exciting experience for whoever you are gifting.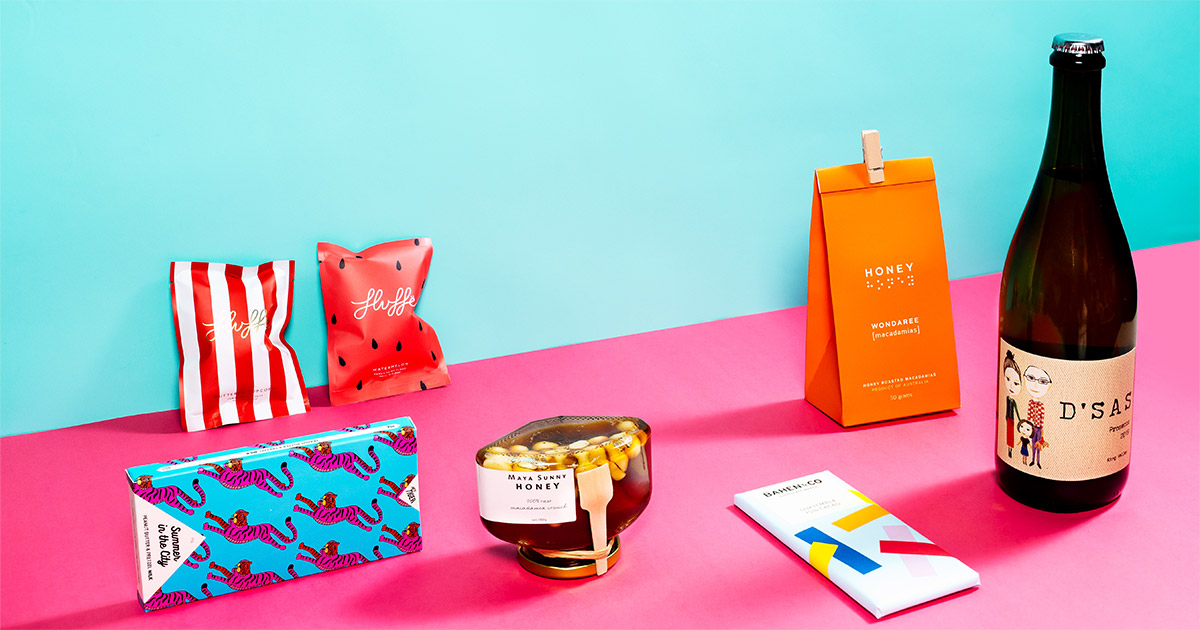 Photo courtesy: Good Day People
We learned all about their beginnings in lockdown and their approach to creating truly memorable gift hampers for people in our interview with them.
Boozeless brews for any time
SOBAH makes beer for people who prefer to abstain from alcohol. Indigenous-owned and brewed with native produce, SOBAH is an easy and delicious alternative for the usual sixer.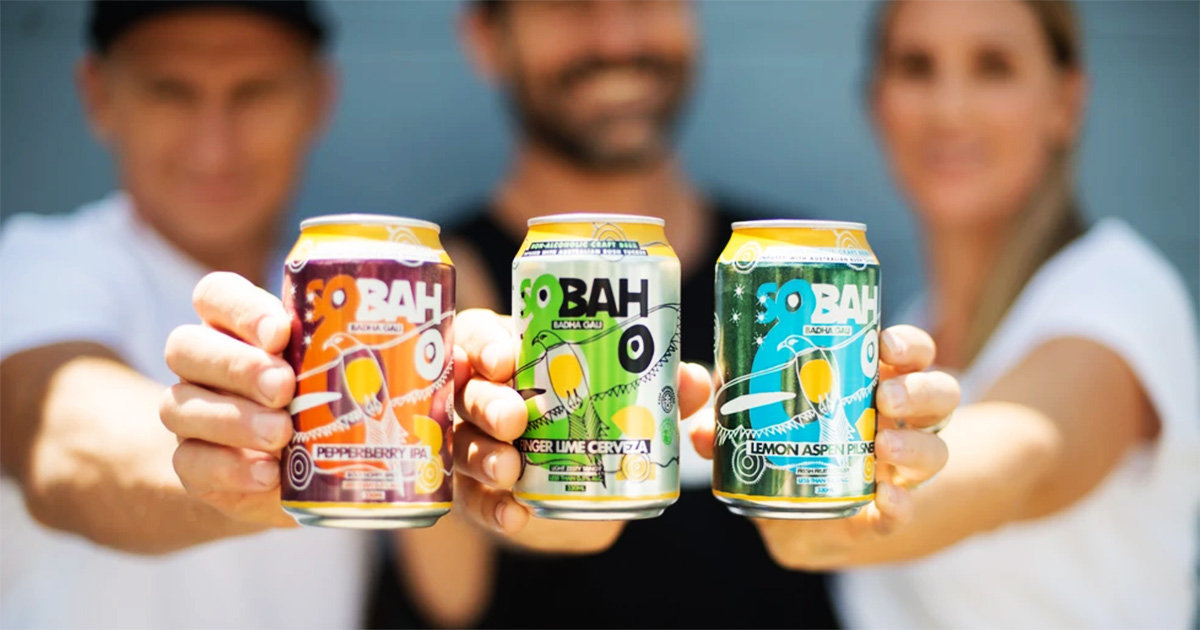 Photo courtesy: SOBAH
We talked to the founders, Clinton and Lozen Schultz, about the personal changes that brought about their unique business.
Sustainable and ethical coffee
Kua Coffee is a mission-based coffee outfit—supporting ethical growing in Uganda, going Zero Waste with how they sell to businesses, and including Indigenous place names on every shipment that goes out. Buy some 'world-positive' coffee for your loved one and recognize the First Nation place names at the same time.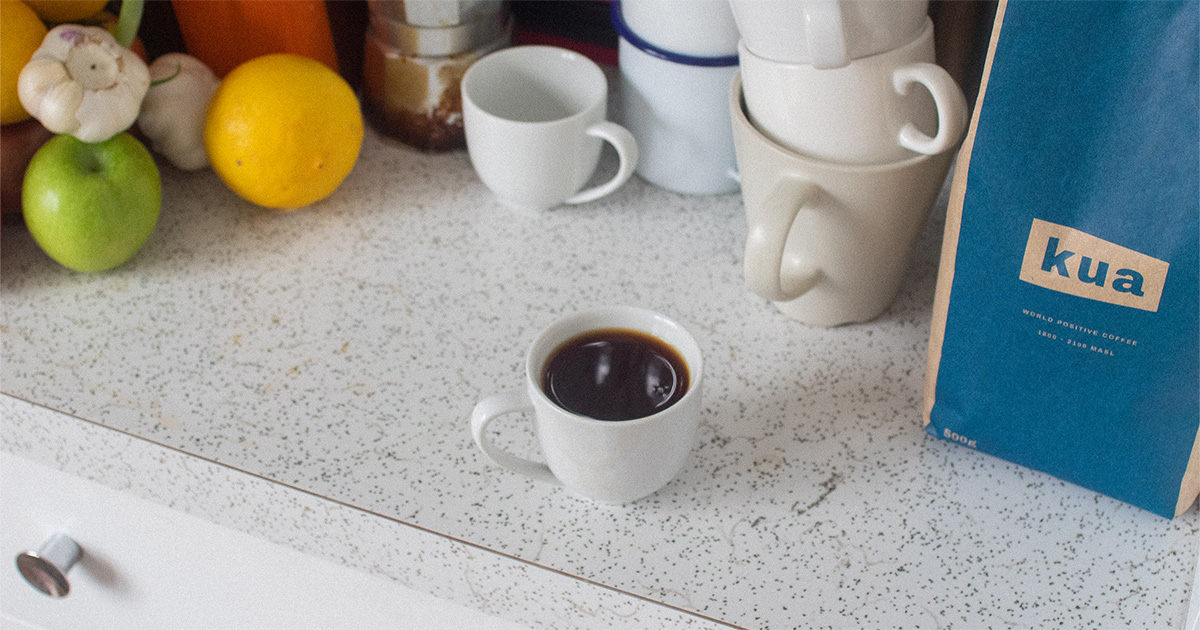 Photo courtesy: Kua Coffee
It was amazing to hear their whole story in our latest interview with their Director & Head of Impact, Brianna Kerr.
Homewares
Drop dead gorgeous ceramic stuff
Ghost Wares makes the sort of ceramics you see in magazines and envy terrifically. Minimal and gorgeous, their cups, vases, teapots, and platters are pieces of art. Plus, Matthew is not a ghost and makes all the stuff himself.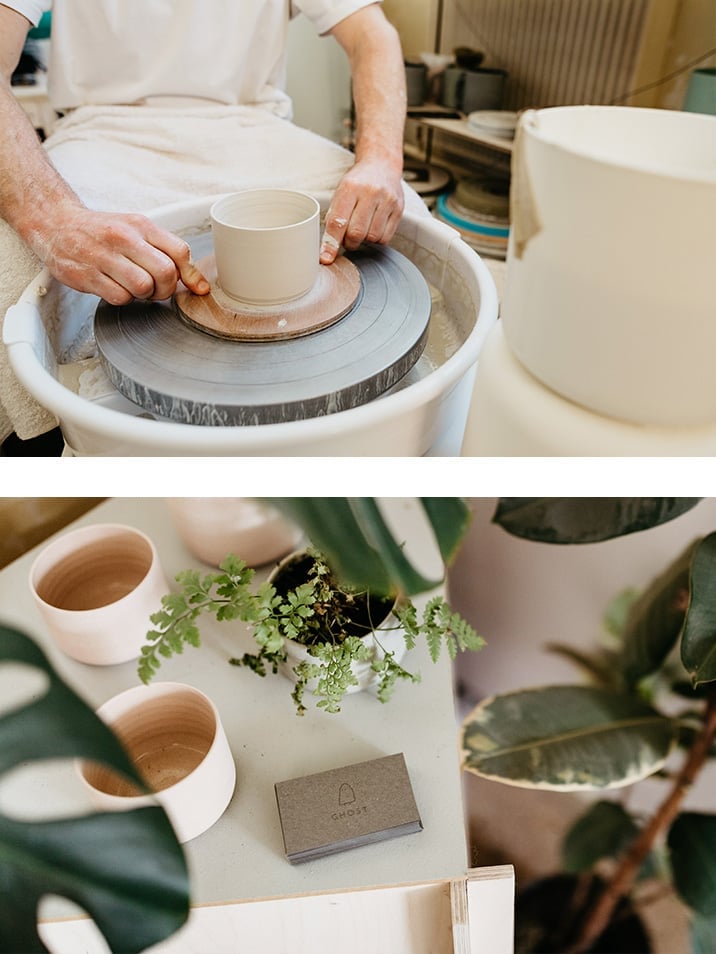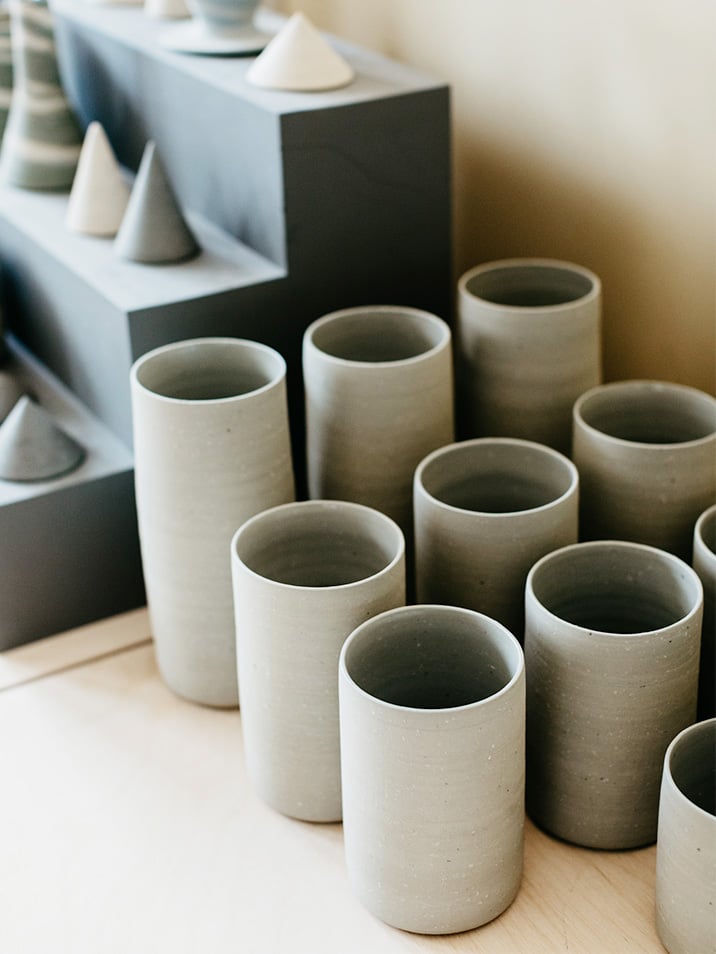 Photo courtesy: Ghost Wares
We can prove it. We did a whole interview with this architect-turned-ceramicist to learn about how a weekend pottery class changed his career path.
Bubble tea, meet your container
Bobbleware is the sustainable vessel from which all of your future bubble tea will be slurped. Or it should be. Instead of letting the disposable cups pile up, gift someone the tumbler that automatically verifies them as a bubble tea expert wherever they sip.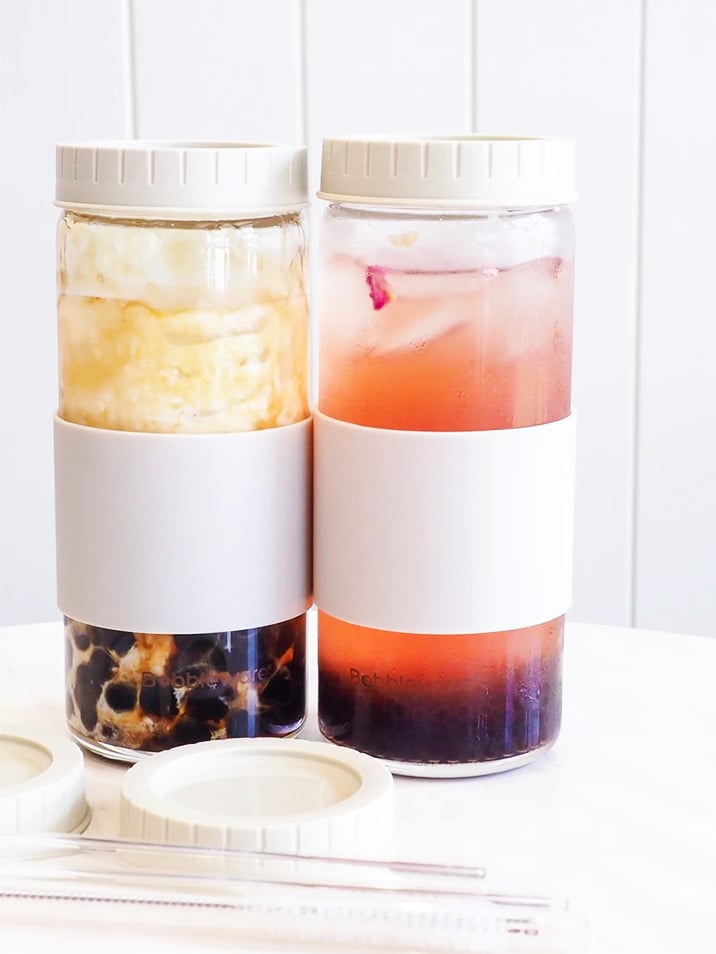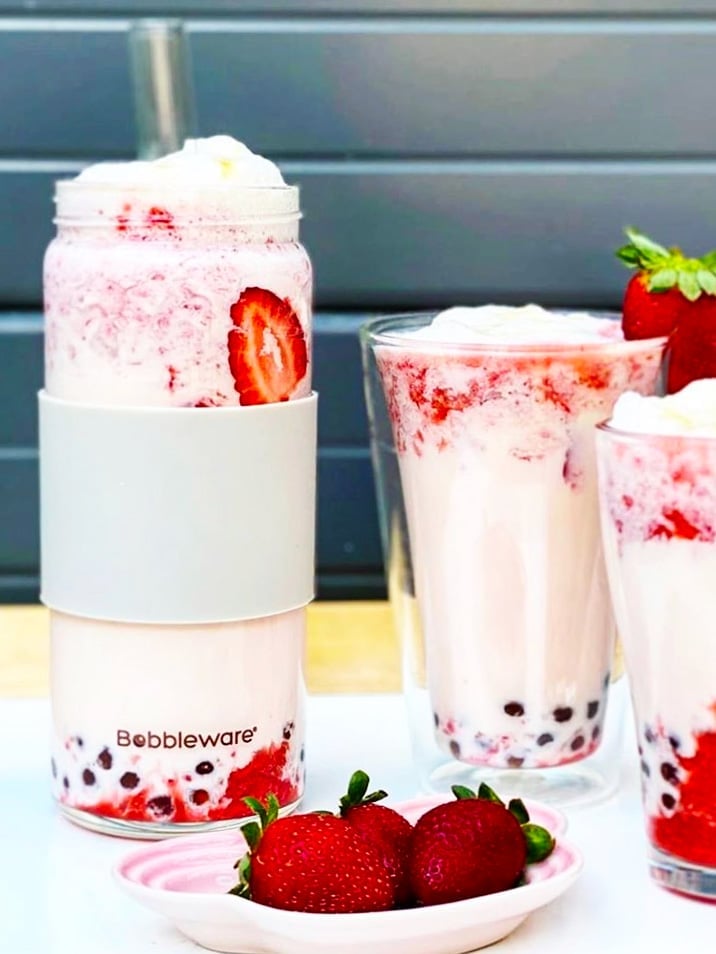 Photo courtesy: Bobbleware
If you haven't converted to bubble tea, read our feature on Bobbleware to come to the other side.
Bento boxes for the babes
Little Lunch Box Co makes little lunch boxes for the little ones. An apt name, right? These bento boxes are illustrated with a variety of super fun designs that will make your tiny buddy very proud of their midday meal.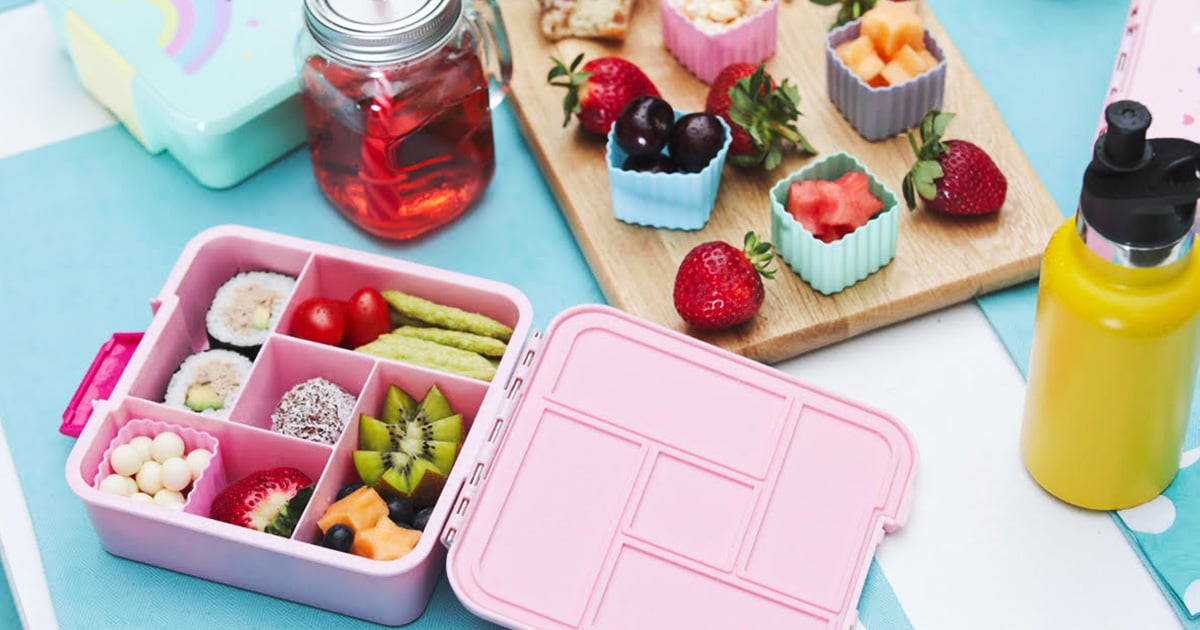 Photo courtesy: Little Lunch Box Co
Chantal, a mum herself, gave us some insight into how she started her business, what has helped her along the way, and what the future holds for her little lunch boxes.
Handmade homewares
MELO handmades creates truly unique, botanically-infused homewares and art pieces to make your home more homey and your closet more lively.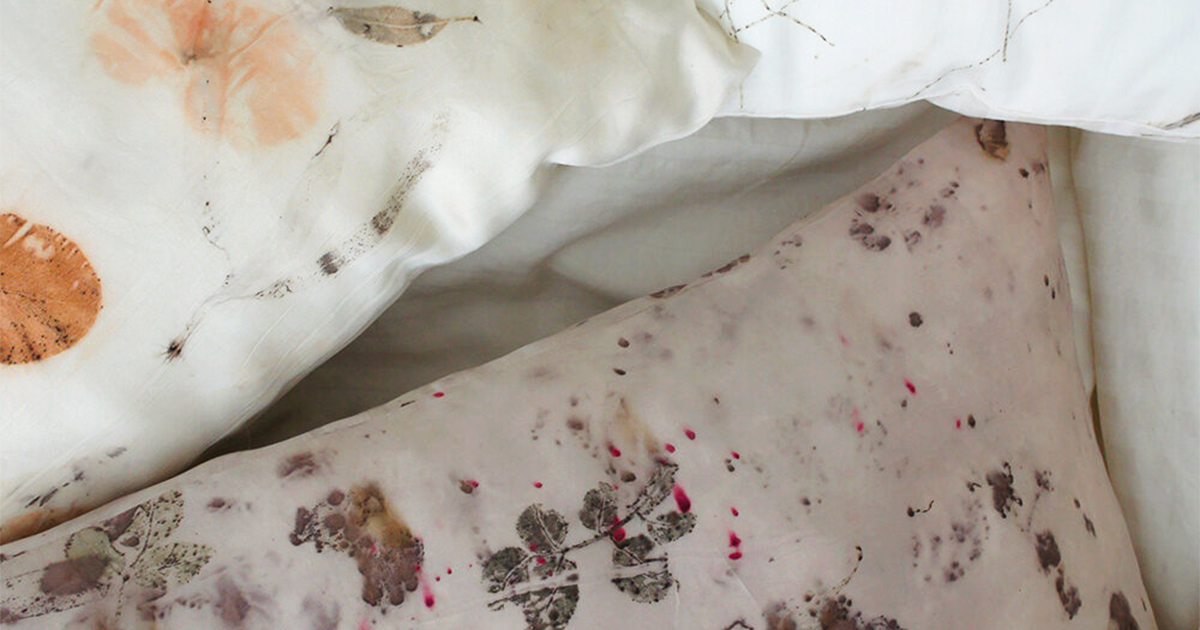 Photo courtesy: MELO handmades
Not only can you keep wearing your heart on your sleeve, you can also wear some plants.
Self-care
Buy a candle, plant a tree
Pretty Frank makes sustainable and locally sourced candles in a variety of delightful fragrances. With each sale, a tree is planted in Australia. Pretty cool, Pretty Frank!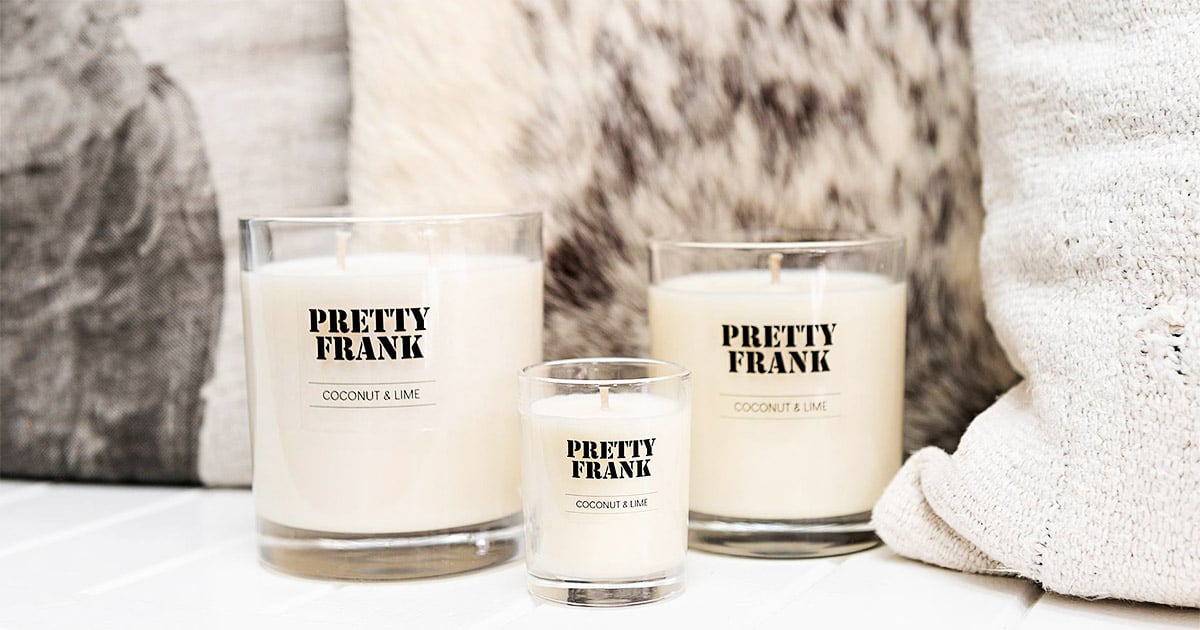 Photo courtesy: Pretty Frank
We learned about how Leonie started making candles, what the future holds for her side hustle, and what the name is all about in our interview with her.
For your witchy ones
Unicorn Manor sells witchy essentials crafted by a real witch. Gift the power of magickal crystals, candles, and even cauldrons in this truly whimsical store.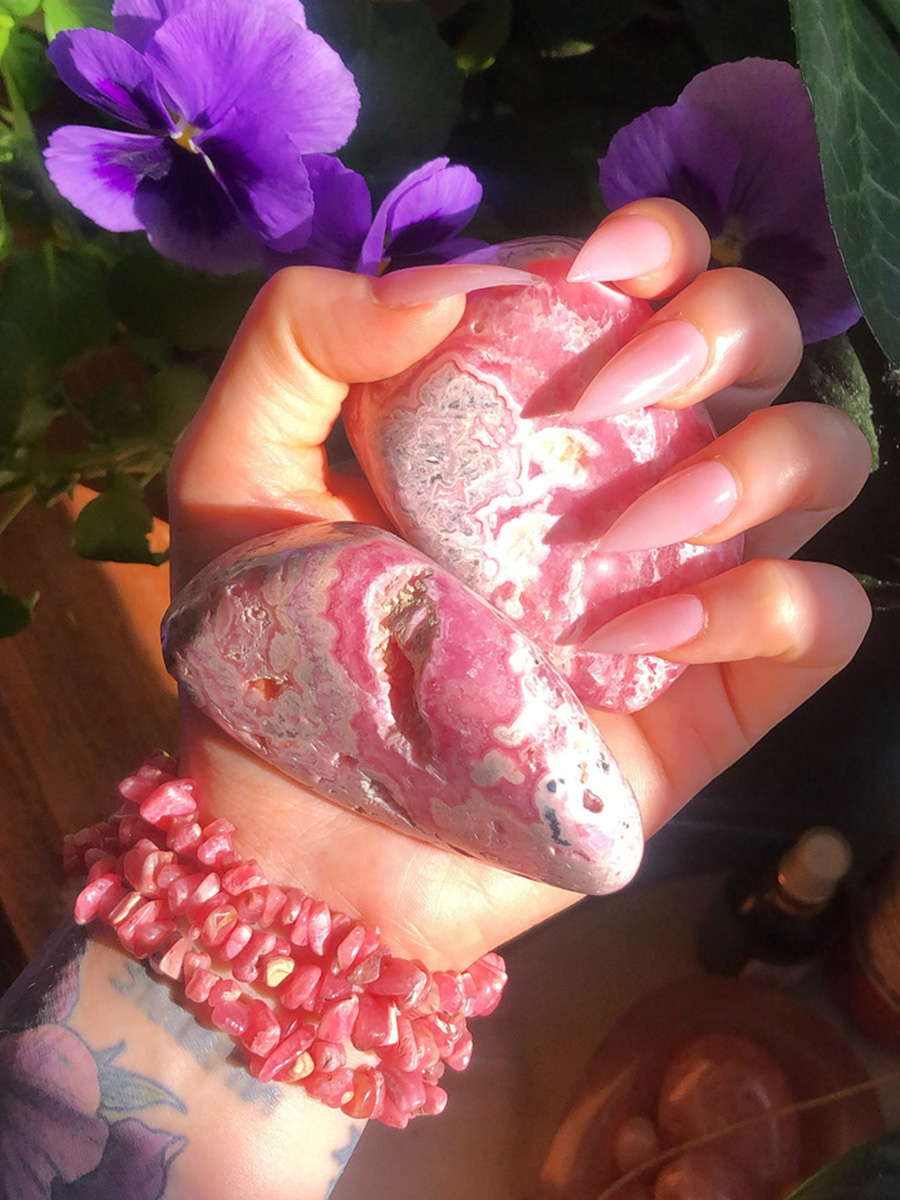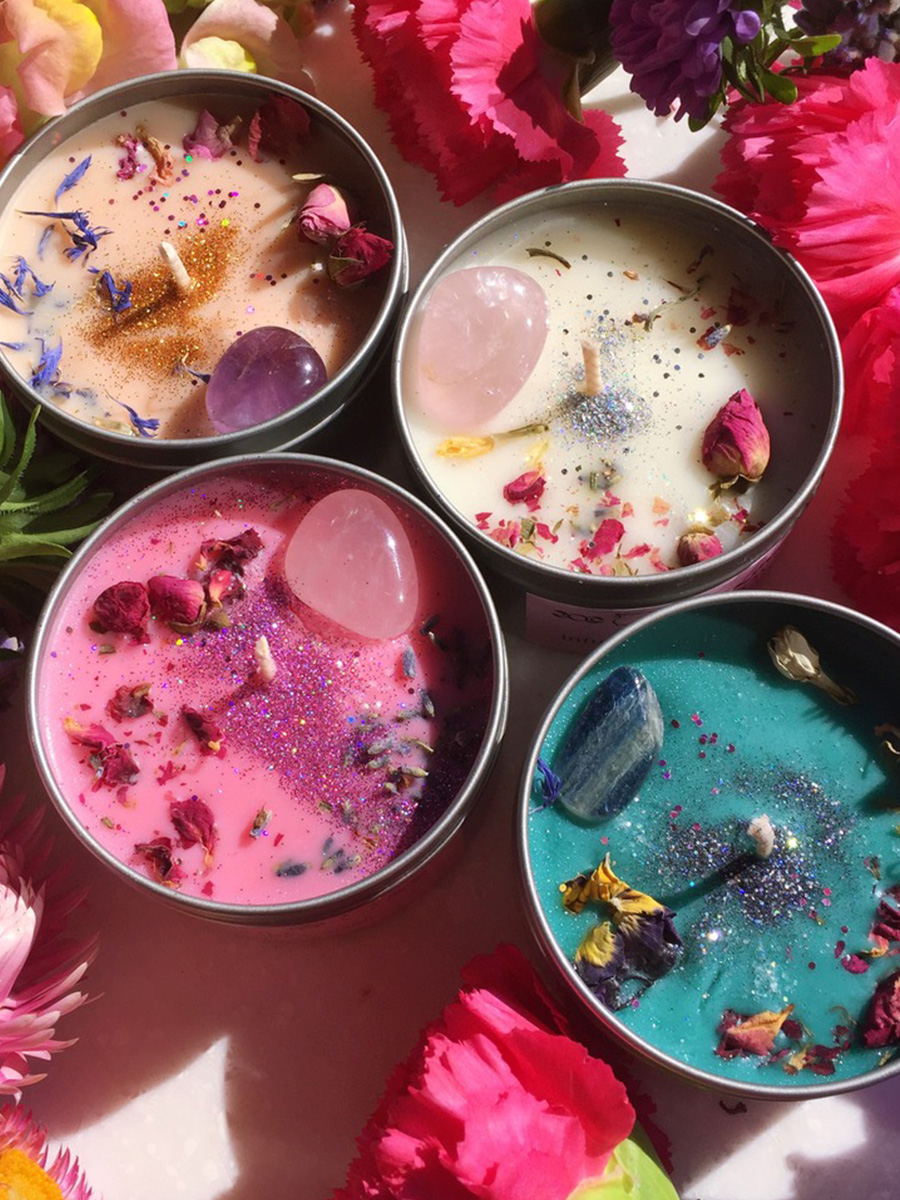 Photo courtesy: Unicorn Manor
We loved it so much that Unicorn Manor became one of the inspirations for our 2020 brand campaign. Learn all about Emi and how she makes her witchy wares by checking out our interview.
Make someone's skin happy
Zove Beauty utilizing centuries of traditional skincare wisdom to create products for our modern epidermises. A jade roller may be the perfect gift for that person who has everything.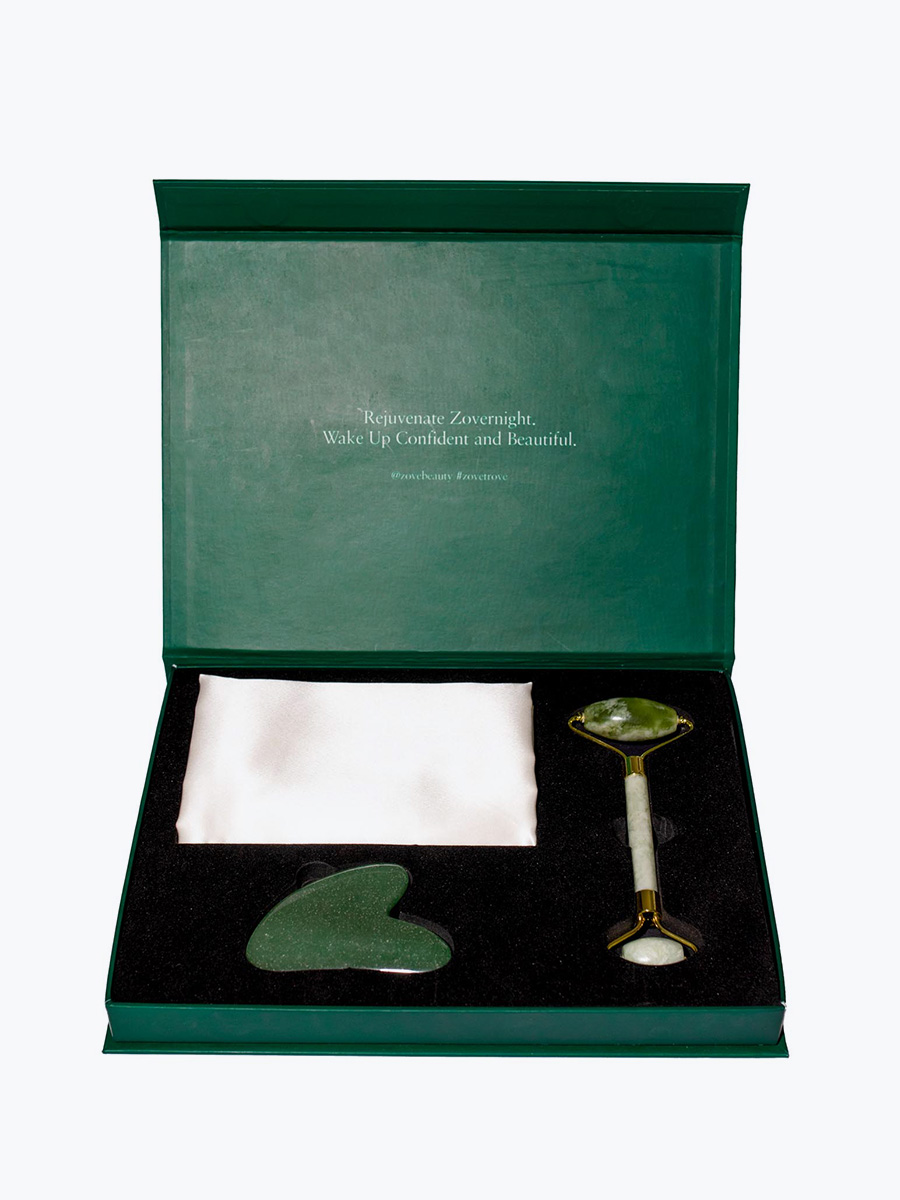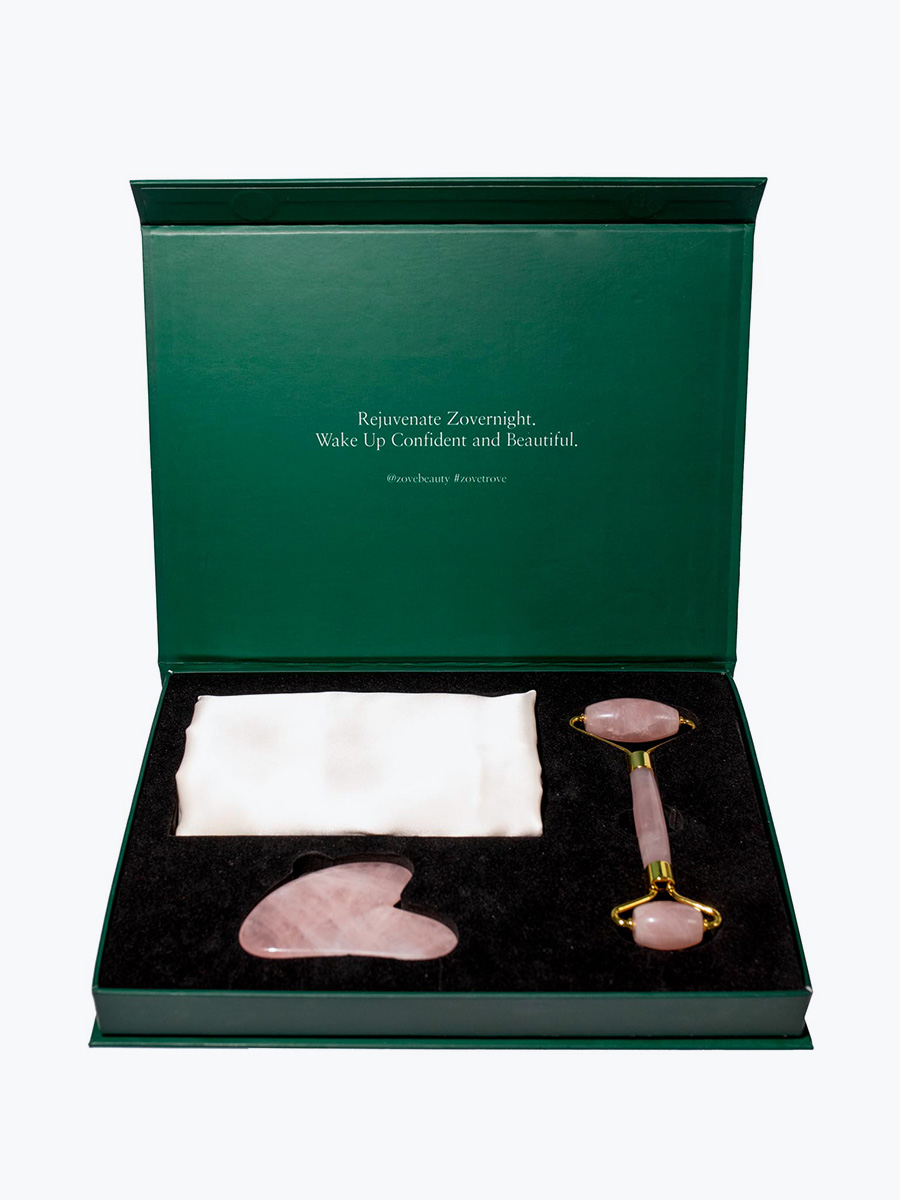 Photo courtesy: Zove Beauty
Zove was the other inspiration for our 2020 brand campaign, centering on the dedicated work to make each and every roller work flawlessly. We also interviewed Adeline to get her unique small biz story.
Completely compostable yoga mats
LovEarth Yoga Mats is solving the problem of waste in a practice so connected to the earth—yoga. Their yoga mats are earth-friendly, containing natural materials like jute and tree rubber. They actually become earth when you are done with them—composting down with no waste whatsoever.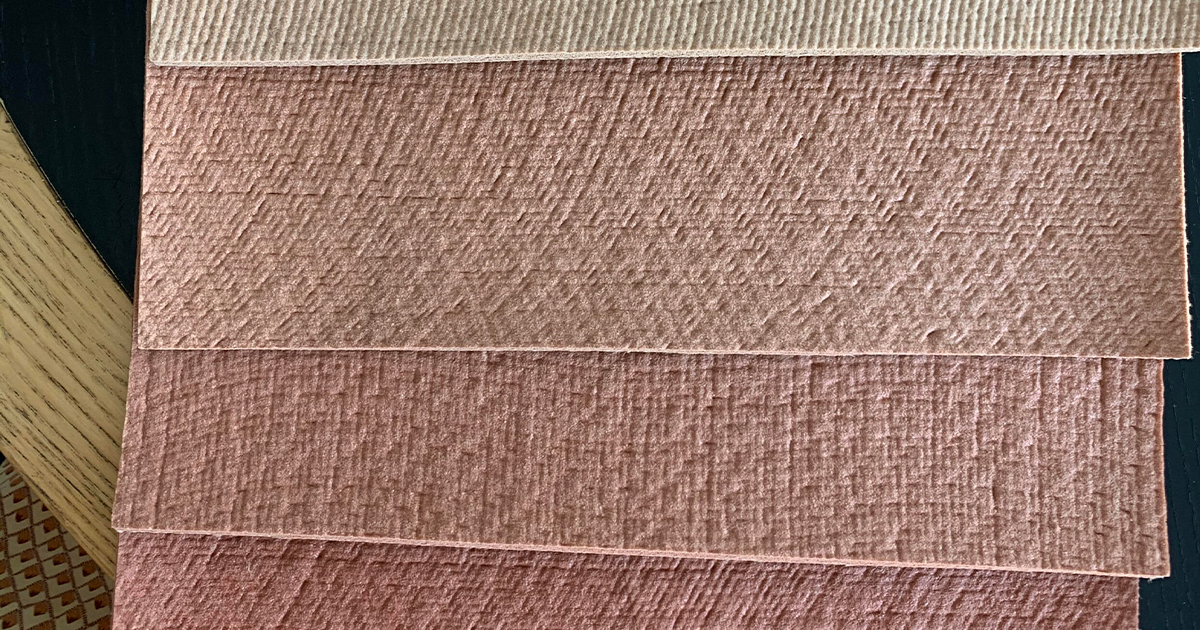 Photo courtesy: LovEarth Yoga Mats
They'll even take your old PVC yoga mat and upcycle it for a good cause.
Sustainable beach towels
The Summer Chaser makes their beach towels from recycled plastic bottles, solving both a piece of the problem of this excess waste and the problem of crappy beach towels.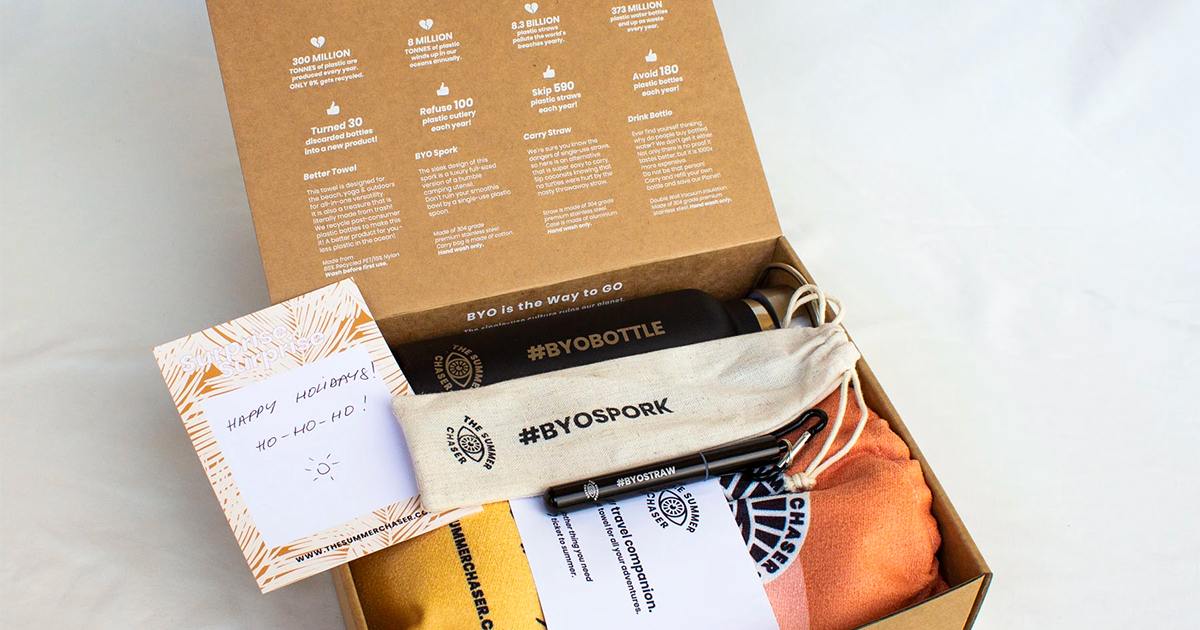 Photo courtesy: The Summer Chaser
With superior absorbency, fast drying, and sand resistance, this is an easy gift for your beach going friends.
Apparel
The softest undies you've ever worn
Debriefs are undies for men who care about stuff—stuff like not wearing uncomfortable underwear. Utilizing the super soft and super sustainable MicroModal fabric, these undies are the only ones he'll wear from then on.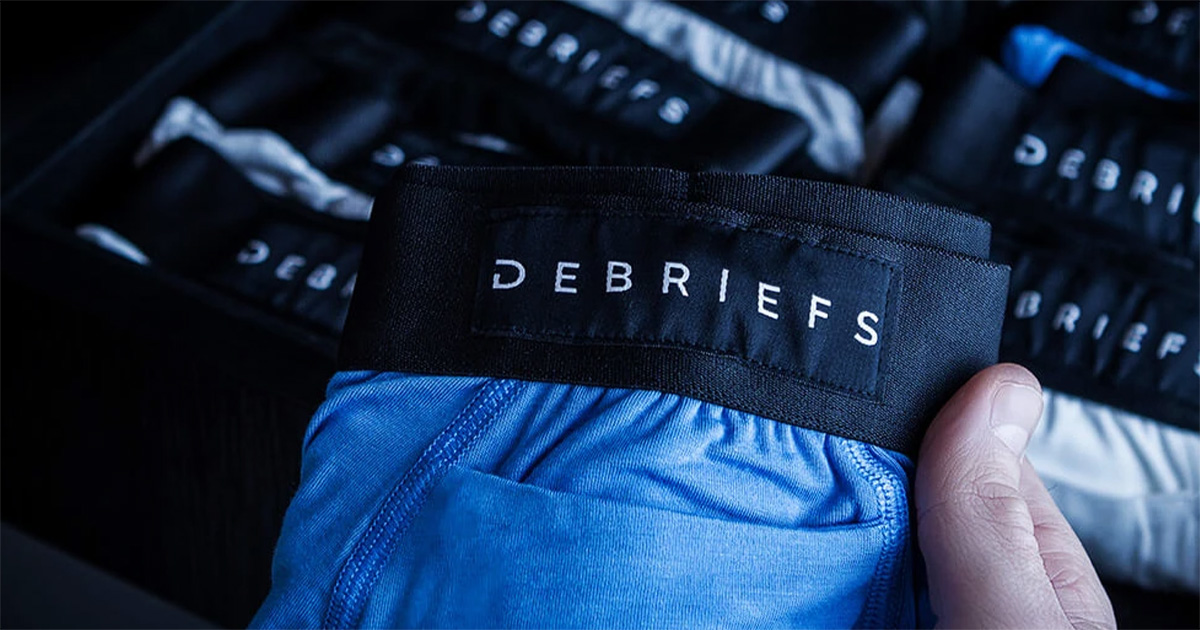 Photo courtesy: Debriefs
We interviewed the founder to learn more about what inspired him to sell these comfy briefs.
Everyday ethical eco-friendly apparel
Vege Threads makes sustainable clothing for your everyday needs—yoga clothes, swimwear, stuff to wear around the house or in the cafe. Designed in-house and made in Australia using organic and eco-friendly materials, it's a gift that gives back.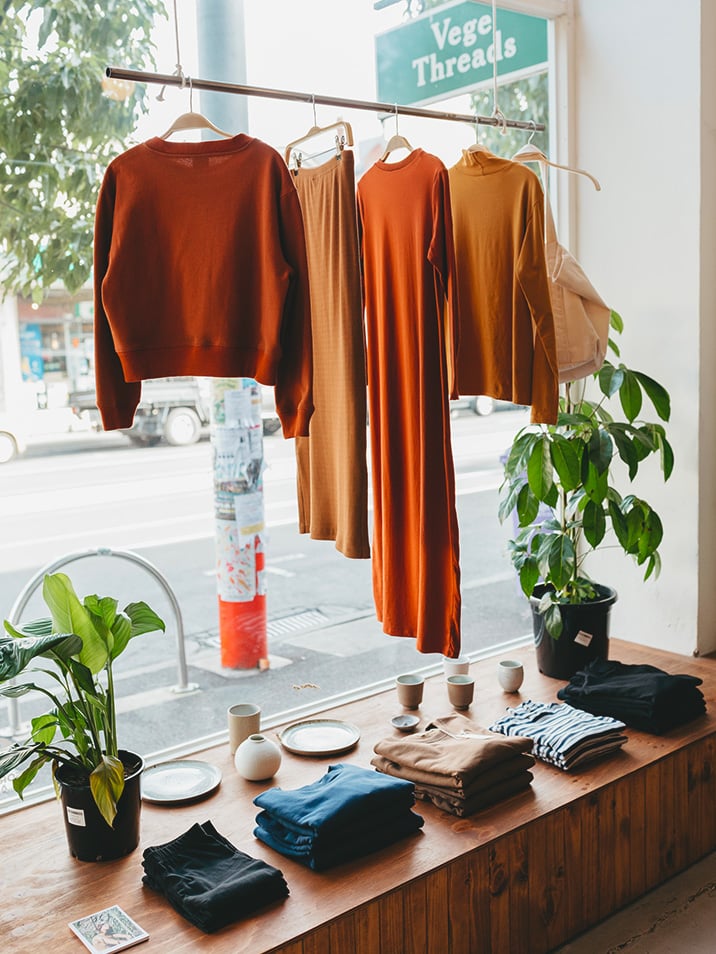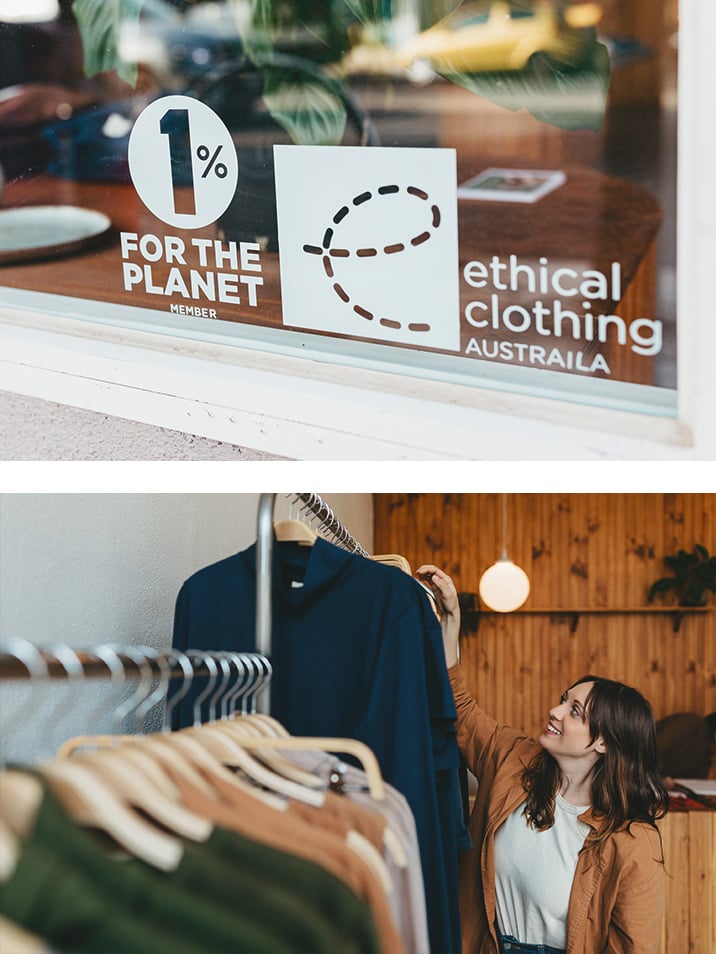 Photo courtesy: Vege Threads
Back at the beginning of 2020 (a thousand years ago), we featured them with a focus on their expanding from online to brick and mortar.
Quirky illustrated apparel
Kurly Wurly Bar can outfit you from head to toe in quirky and fun illustrated clothing. Make your Zoom meetings a bit more fun by being the central point of conversation while everyone forgets why they are having the meeting in the first place. Gift that joyous experience to a friend even!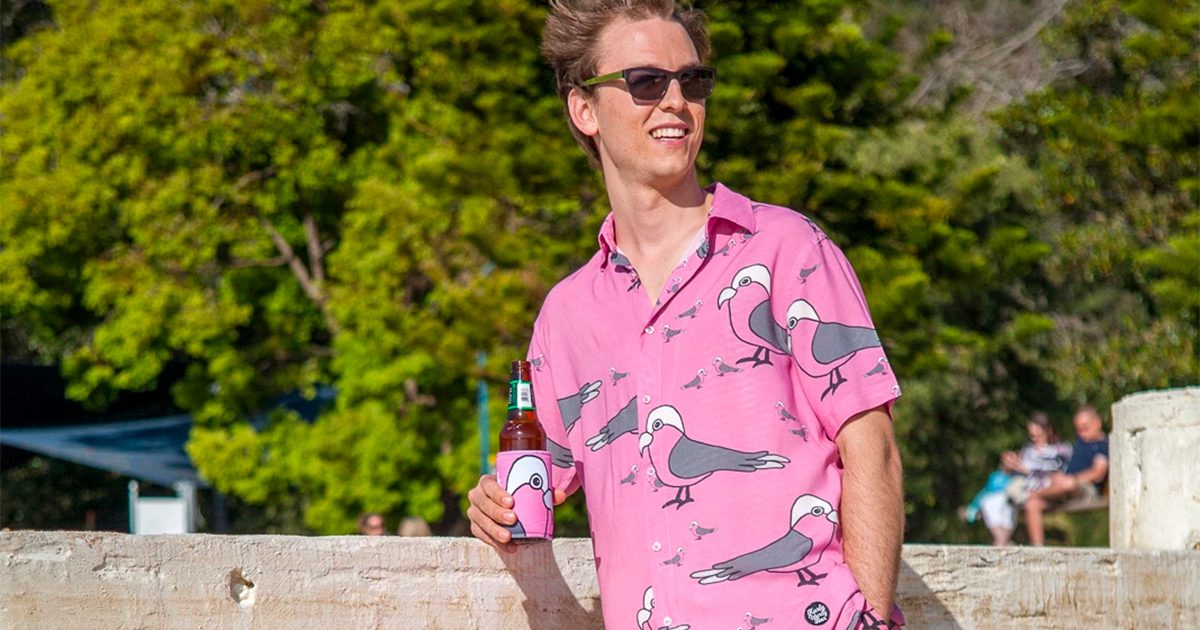 Photo courtesy: Kurly Wurly Bar
Accessories
Earthy and inspired ear decorations
Made for Olive makes ears look better. Decorate the naked lobes of a loved one with these Indigenous-made, polymer clay earrings.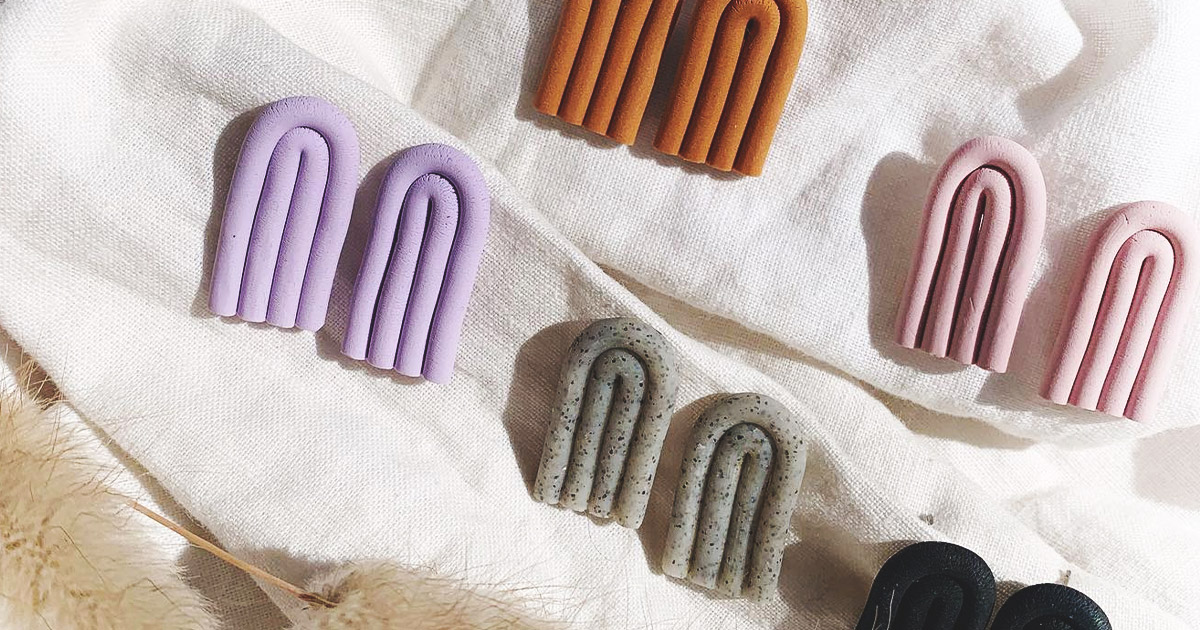 Photo courtesy: Made for Olive
Tanna was lovely enough to answer a bunch of our questions about her earthy wares inspired by her Bayali roots.
Stay safe, wear a mask
Kammodity is an Aussie-American hybrid, kinda like Sendle. And they make stylish masks to help slow the spread of COVID and keep you looking good while doing it. A great gift for that someone whose mask supply is getting too boring.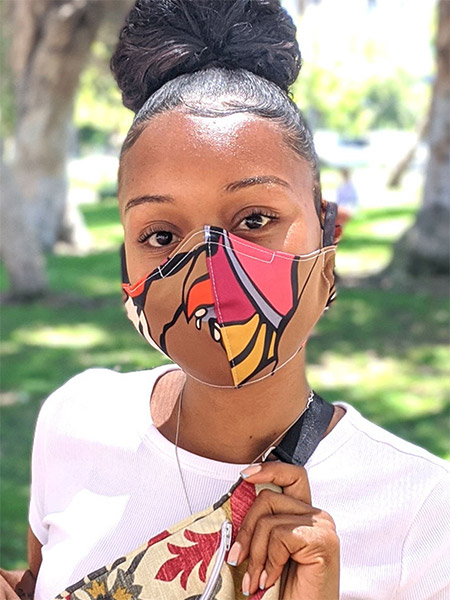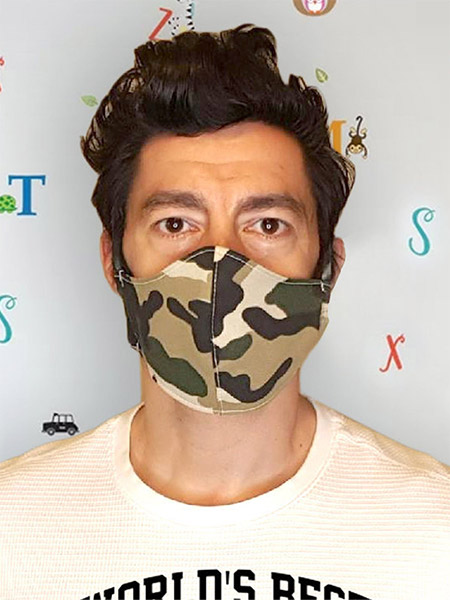 Photo courtesy: Kammodity
Owner Alison Amsterdam talked with us about working with her cousin to fashion fabric scraps into amazing face masks.
Pretty patterned products
Stitch & Scribble is a gift shop with a focus on the locally-made. Whether it's a bandana for your dog, a gift card for your mum, or a scrunchie for yourself, they've got you covered.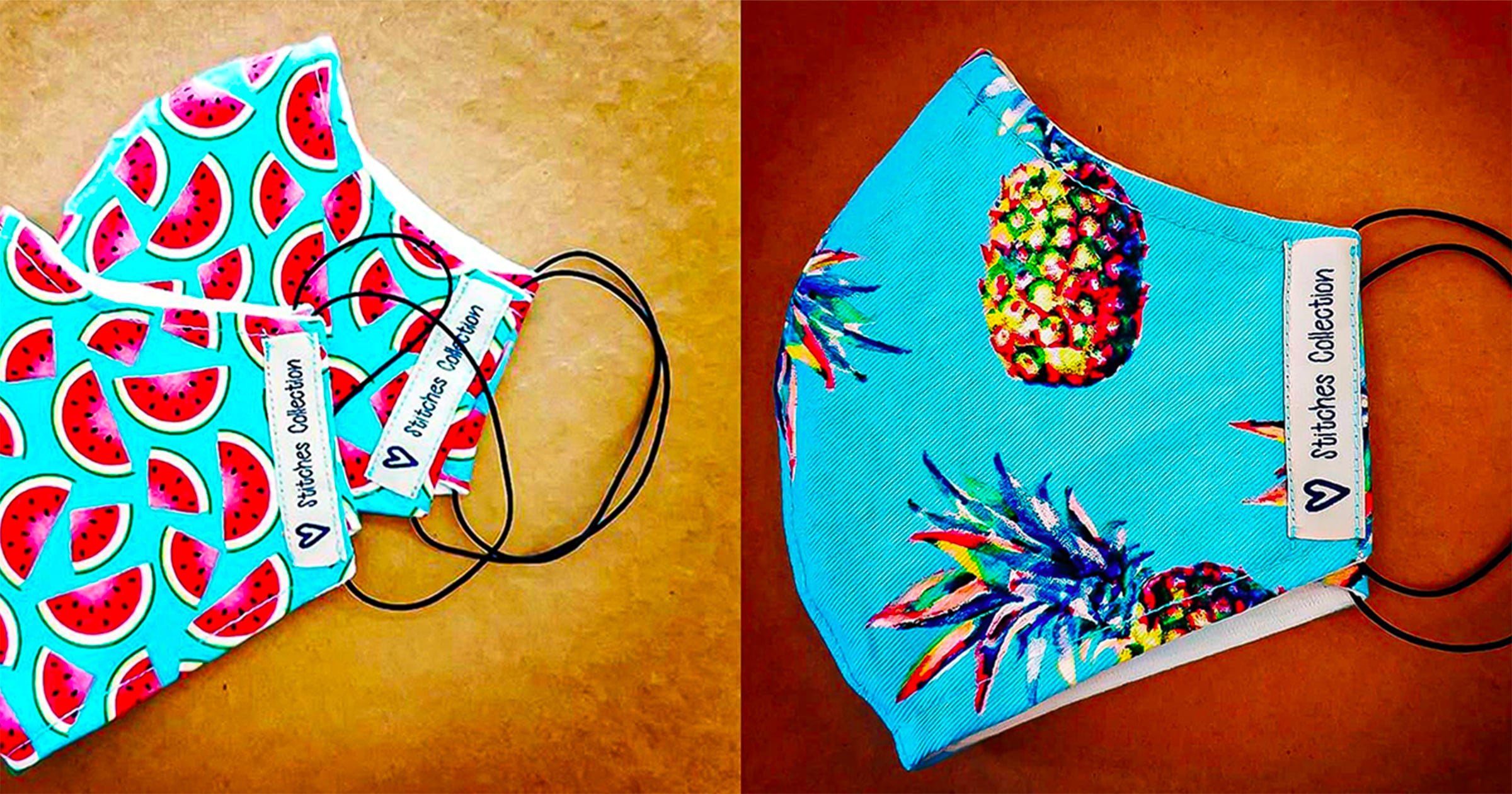 Photo courtesy: Stitch & Scribble
We featured them as the need for face masks was reaching critical levels and learned all about how they pivoted to fill that need.
Get your dog something nice
Cute AF Pets sells stuff to keep your pup happy, because they deserve it. They have collars, leashes, shampoos, treats, and more. Also, dog clothing!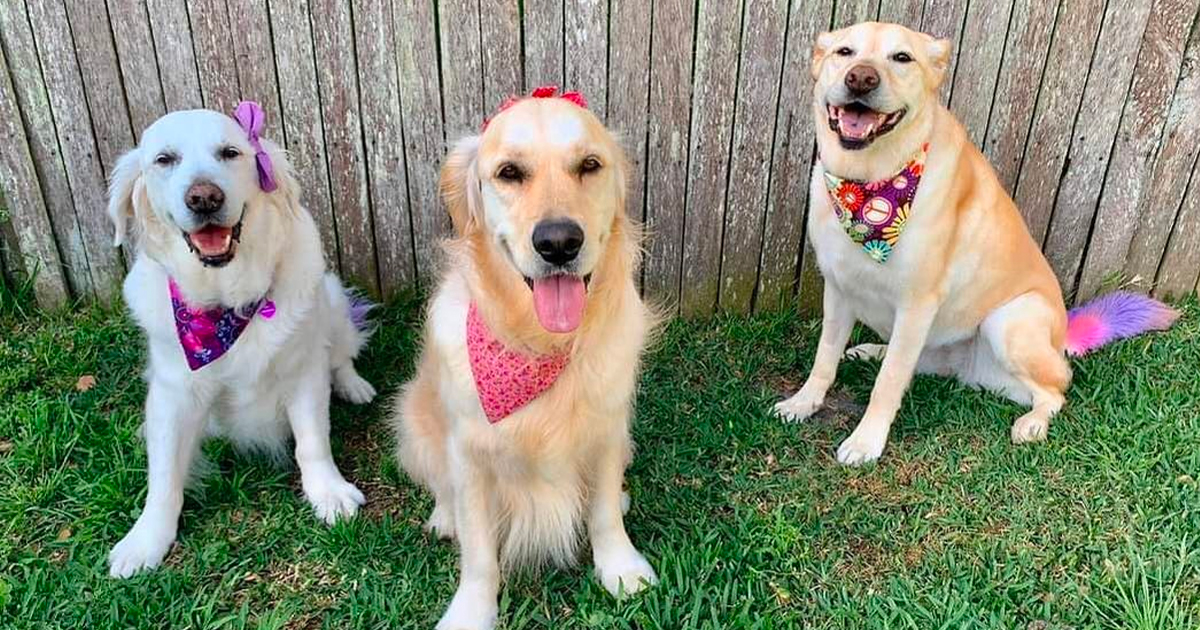 Photo courtesy: Cute AF Pets
Who can resist a canine in a sweater?