April 7, 2020
Magpies & Peacocks: Making face masks for frontliners
by Hannah Belcher
We're lucky to have this incredible community of small businesses behind us. Magpies & Peacocks is one such business.
Magpies & Peacocks is the only 501(c)3 non-profit design house in the US creating socially responsible, up-cycled apparel, jewelry, bags, and more from their Houston, Texas studio.
They believe in empowering designers, supporting local grassroots organizations, and promoting sustainability in all they do.
In the midst of this devastating Coronavirus pandemic, they quickly moved to make face masks for frontline workers.
We talked to Ahshia Berry, M&P's Vice President, about their decision to make masks, how they keep everything hygienic, and how we can all support each other in these times.
How did you pivot into making face masks?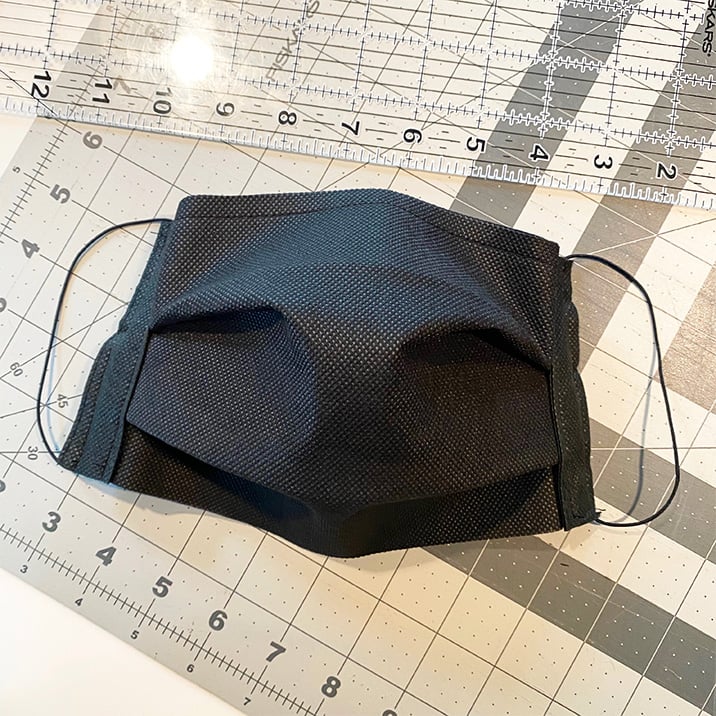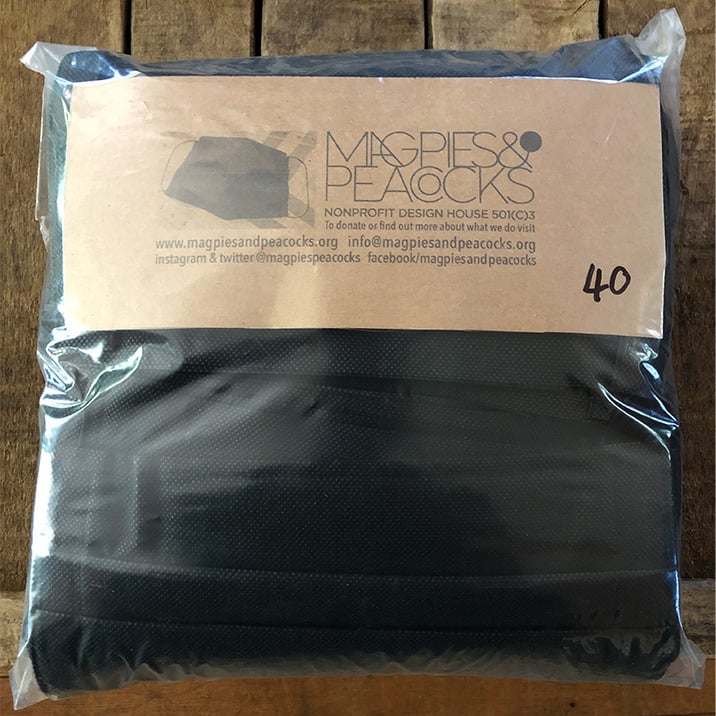 Diverting post consumer textiles from landfill and up-cycling them into products is at the core of what we do at Magpies & Peacocks.
So, it was a no brainer that we would step up to the plate to help our community (and nation as a whole) when the urgent need for PPE (personal protective equipment) arose.
Within a day of the city of Houston canceling events - and the moment a "stay at home" mandate was issued - we were inundated with requests from frontline workers in the medical and essential needs industries, asking if we could help supply masks.
We had already researched and taken inventory of the relevant materials we had on hand and who was available in our maker network to sew. We developed a replicable pattern that was easy, comfortable, and maximized the available material to minimize waste, logistics, and safety, so we were ready to hit the ground running with a resounding "yes!"
What materials are you using to make the face masks?
We had diverted a large batch of unused non-woven polypropylene from landfill a few years back that had been part of a promotional product overage that was no longer wanted.
It was the most effective material we had on hand - in terms of filtration and moisture retardancy - so was our first choice. We set about deconstructing the products to reuse the material.
As a spun 'plastic' product, non-woven polypropylene is not very planet-friendly, so we are thrilled that it will live on as a 'reusable' protective masks, especially at such a crucial time.
What hygiene measures have you put in place at 'Magpies and Peacocks' during the coronavirus pandemic?
Our warehouse is closed to the public at this moment and only healthy and not at risk designers and makers are allowed in to pick up sew kits or drop off completed face masks.
The obvious first step is to keep washing your hands. But here are some of the notes we supplied our team:
First things first, M&Ps tribe: Keep your sewing station and your hands clean

at all times

while making.

Be consistent: If you stop to do something else, start all over again with your cleaning routine to avoid any contamination.

Do not try on any of the masks, the prototype has been tested for optimum size and fit. You have one sample to handle for reference in your kit. Make yourself one first!

Pack each finished mask flat and stacked facing the same way in the bags provided as soon as they are completed, and seal to avoid over handling.
Of course, as an environmental arts non-profit, we never let anything go to waste.
We already have a plan for the off-cut material that each maker bags and returns, and are using non-toxic all-natural cleaning wipes on the kit and sewing area surfaces.
In addition, we are staggering visits and limiting access to areas of the warehouse strictly to cut kit production and sewing crew.
What is the best way small businesses in the US can send and receive packages at this time?
Use Sendle for all of your national shipping to reduce your carbon footprint!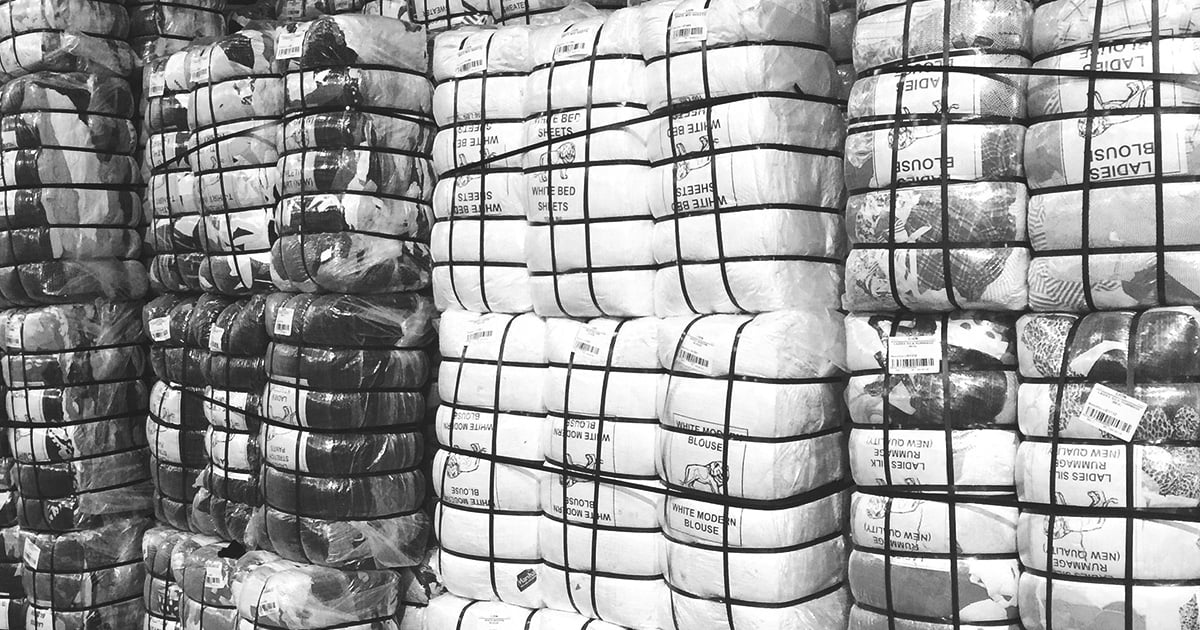 We genuinely love Sendle, not only because sustainability is one of their top priorities but they are so simple to use. You can input your info and print labels from the safety of your home which limits outside interaction (which helps with the whole social distancing thing).
In addition, Sendle has easy drop-off at most USPS locations (or boxes), but they also offer pick-up at the door. Again, both of these things help with the social distancing obviously necessary during the COVID-19 pandemic, but most probably for the foreseeable future!
What is a simple way small businesses can support each other at this time?
We are definitely asking that you support small business and non-profits such as ourselves.
Anything that you can buy locally, especially in the retail, arts & culture, and food & beverage fields helps these industries immensely and at the grassroots level.
We are currently running a fundraising campaign to aid in the cost of making the masks, and donations to this campaign are greatly needed and appreciated.
Also, we work with a talented tribe of designers & artists to create our items. When you shop our sustainable up-cycled products on our eCommerce site, you directly help support our organization and these individuals who could certainly use the support right now.
Shop with us and save 20% on all items by using code SUSTAINSMART20 when you check out.
Magpies & Peacocks uses Sendle as their preferred method of shipping.
Check them out on Instagram, where they boost all their incredible designers and makers. Like, these sweet kimonos from @kimonozulu.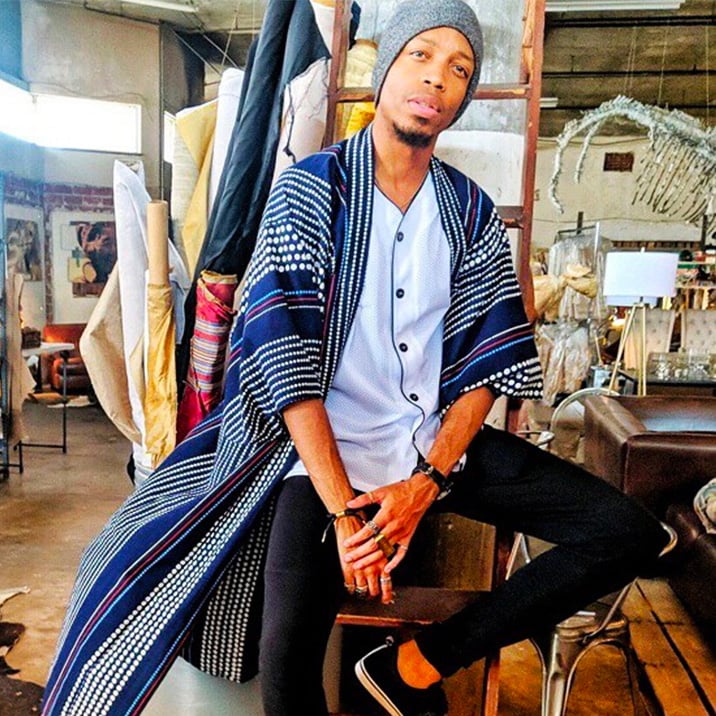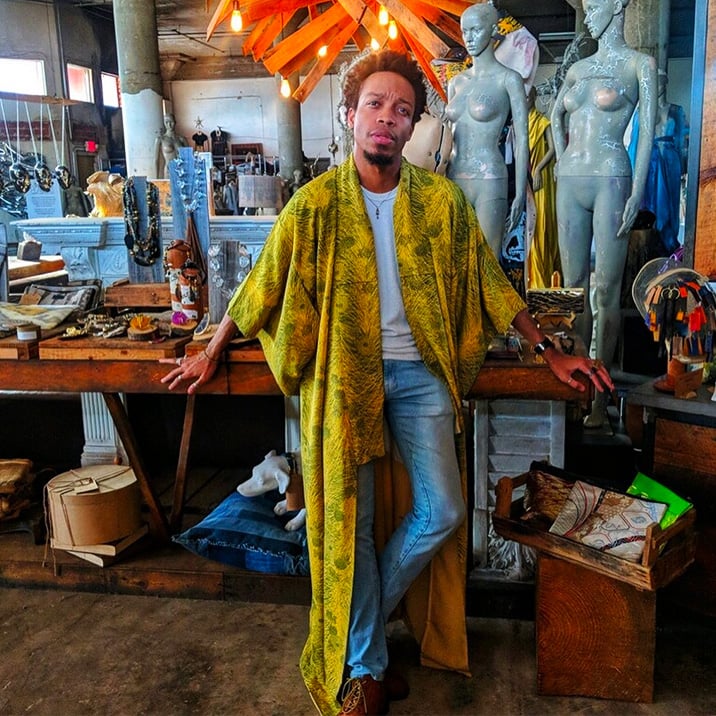 Photo courtesy: Magpies & Peacocks