June 15, 2020
HOZEN: Crafting an eco- and animal-friendly approach to fashion
by Sean Flannigan
HOZEN's chic and sustainable bags were born from Rae Nicoletti's expansive industry experience—at Kate Spade and Restoration Hardware—as well as her own personal empathic philosophy.
Their vegan leather accessories are made in small batches at a fair wage factory in Los Angeles.
I talked with Rae about where she got started, how HOZEN came about, and the role sustainability plays in her business.
Sendle's small biz quiz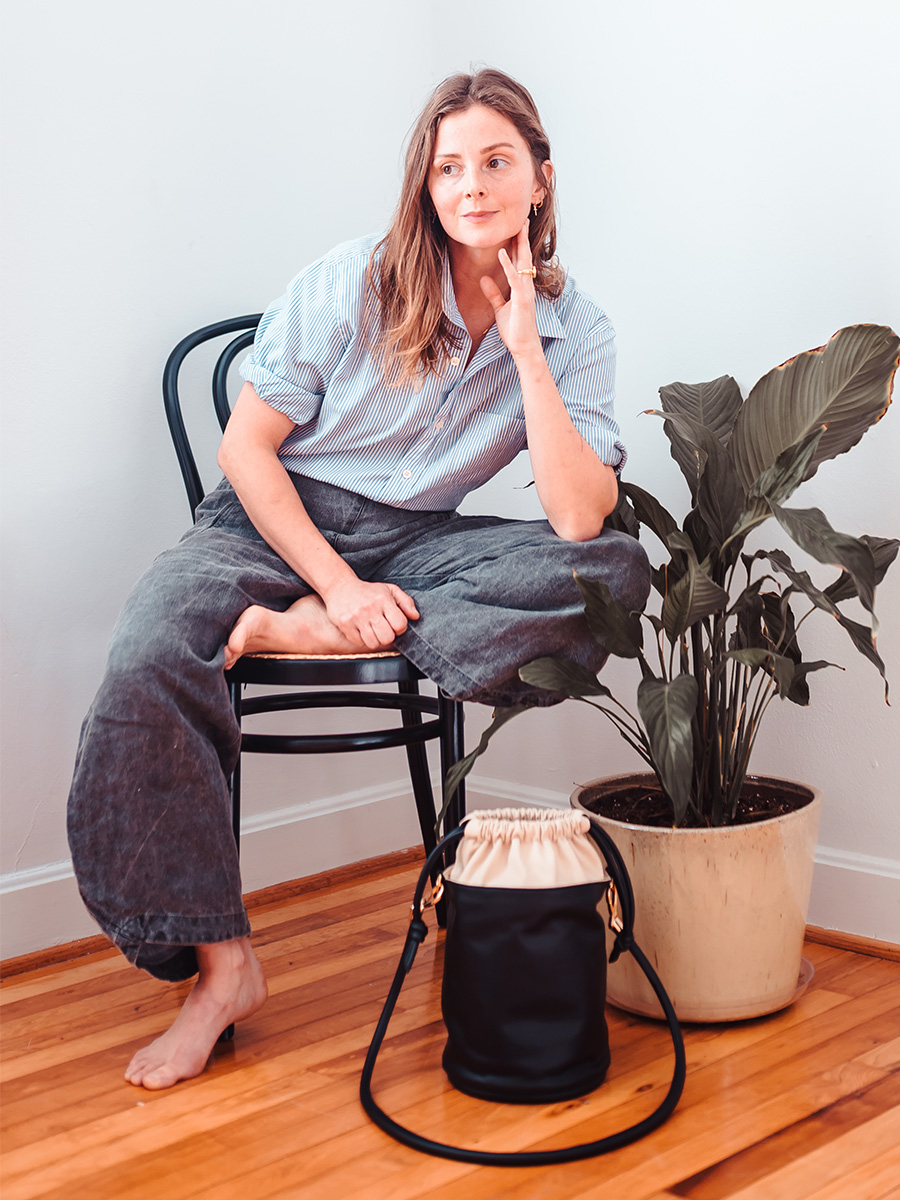 Name, title, and location
Rae Nicoletti, Founder | Los Angeles, California
Business
In three words, how would you describe HOZEN?
Minimal. Functional. Modern.
When did you get started?
Spring 2018
Any particular origin story or were you always going to start a business?
I spent six years working in the creative department at Kate Spade in NY and five years as an in-house prop/photo stylist at Restoration Hardware in the Bay Area.
Over these 11 years, I learned everything I know about retail, branding, photography, etc. I also learned I have an entrepreneurial spirit.
So, I took what I knew, mixed in some of my passions, crossed paths with an Hermés master artisan, and founded HOZEN.
My goal was and remains to be to offer chic, quality accessories made with better materials than those most commonly used, in a way that honors the makers through fair pay and recognition, and highlights the value of people while treading more lightly on our world of limited resources.
Why did you choose to sell vegan leather bags?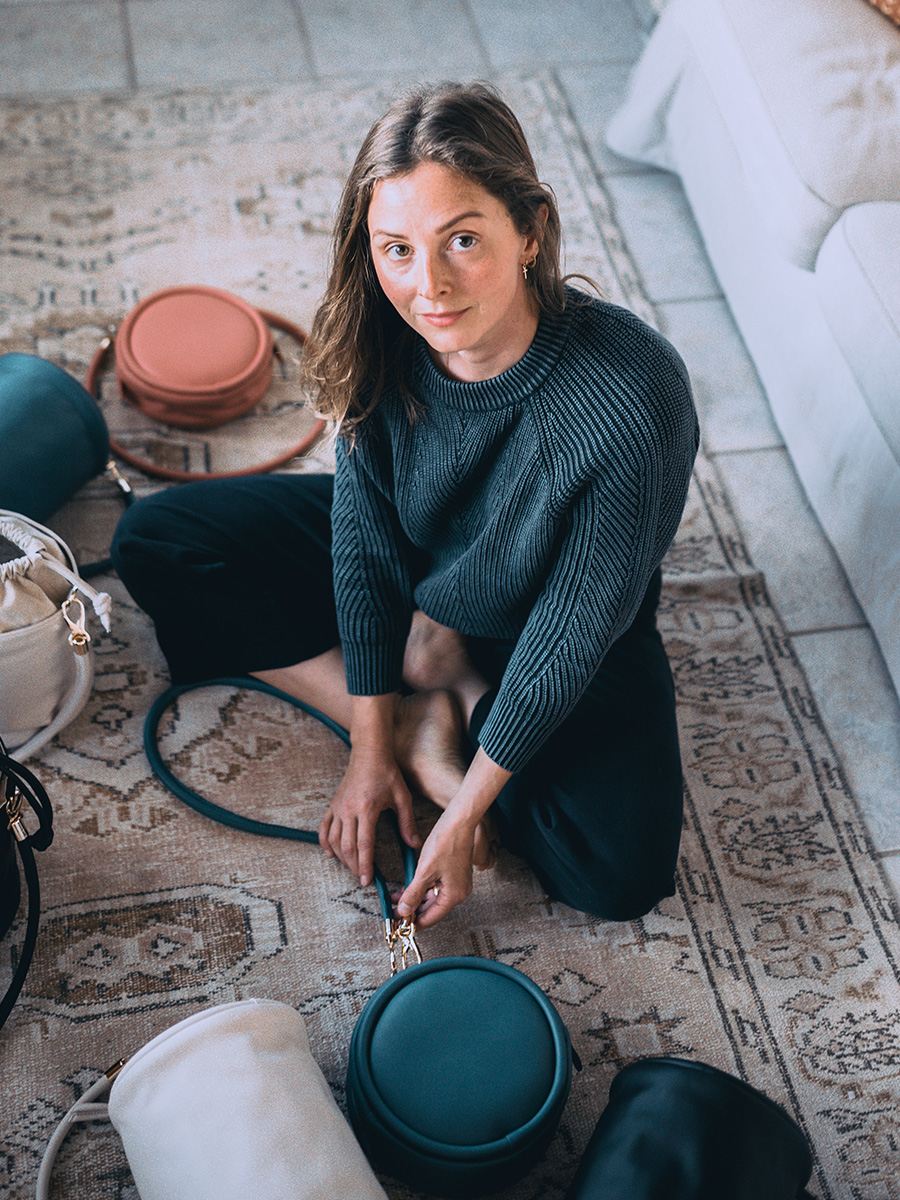 When I entered the year-long leather work program at Amblard Leather Atelier in January 2015, I was a vegetarian.
In the name of animal rights, I went vegan that March.
Initially, this encompassed only my diet. I had not made the connection of animal cruelty in relation to fashion until I graduated the program in December and started researching eco-friendly leathers to use for my own line.
I was horrified at my findings of environmental pollution, exposure of toxic chemicals to workers, and, of course, the use of animal bodies for our own adornment.
From this point on I made it my mission to go animal-free. This was my passion and there was much more opportunity in the market.
Where animal cruelty in fashion is concerned, are there any resources you'd recommend to learn more?
PETA has tons of resources on their site covering all aspects of veganism. There is also a new site out of Australia that recently launched that exposes the leather industry.
What sets you apart from other companies selling similar items?
I spent years scouring the globe for the highest quality, lowest impact materials I could find (and continue to constantly seek these materials).
We have partnered exclusively with vendors who demonstrate high standards of ethics and are transparent in their production practices.
All of our bags are made in small batches (to avoid excess inventory) at a fair wage factory in Los Angeles.
We pay for carbon offsets for the operation of our website as well and the shipping of raw materials to LA and the final product to customers (via Sendle).
Additionally, we donate 10% of profits to an animal charity.
What are your favorite small businesses out there? Ones you always go back to.
323 - LA-based, ethically-produced women's clothing line that gives 3% of sales to help homeless women in Los Angeles.
Tigre et Tigre - LA-based ethically-made women's clothing line started by Adele Tetangco and Alnea Nabos
Kamperett - Womenswear label with clothing designed and ethically made in San Francisco.
What is your favorite thing to listen to when working?
Some friends recently started releasing weekly playlists on Spotify called The Sleepover Party. I highly recommend.
What does sustainability mean to you? How does that play out in your business?
Sustainability to me in business is the use of materials that are long-lasting, non-toxic, and crafted in a fair and transparent manner.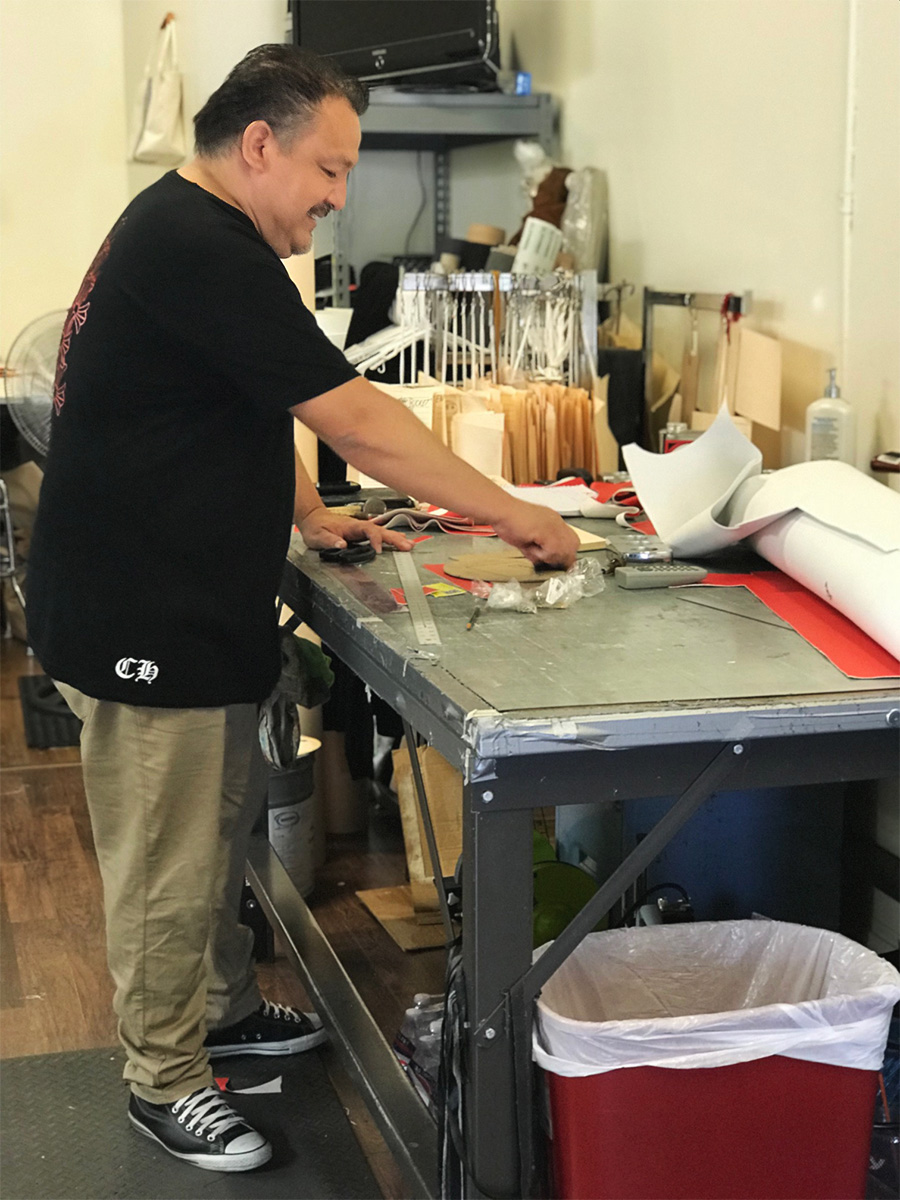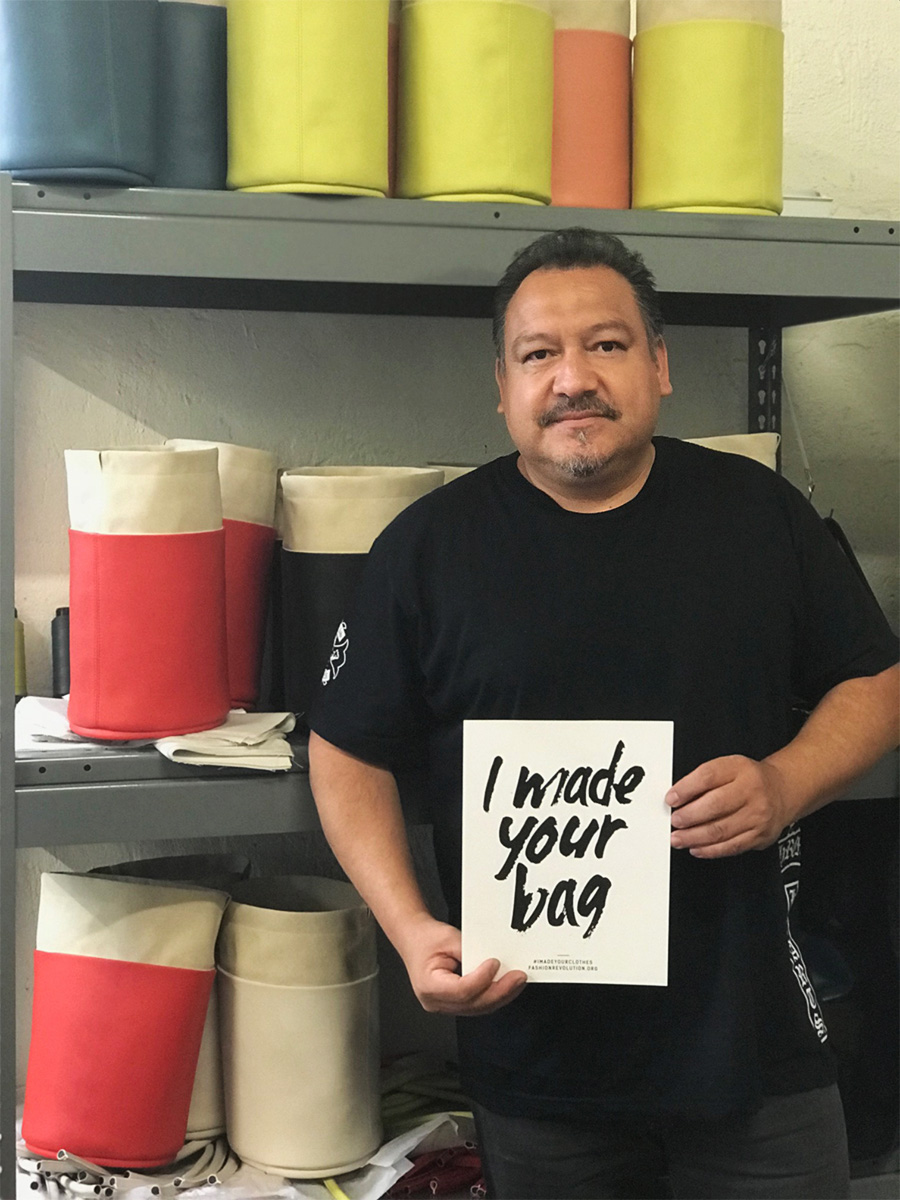 Sustainability in regards to lifestyle is supporting small, local businesses, slowing down, and pairing down.
What practices would you recommend for other business owners who value sustainability?
Educate yourself on how your materials are produced, including working conditions and environmental footprint, and share this info with customers.
Transparency is education and this is how you connect with your customers.
Again on sustainability, are there things you hope to incorporate into your business to make it more sustainable?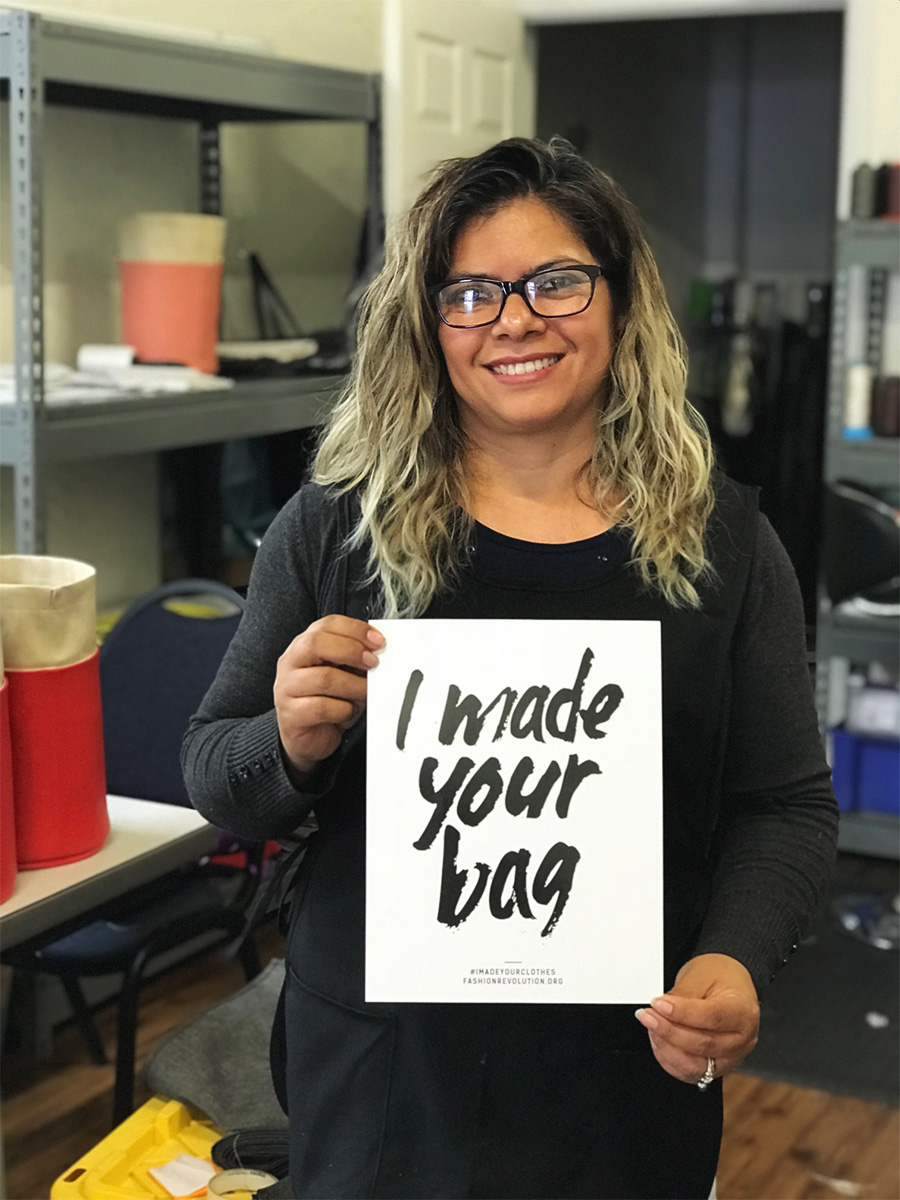 I am interested in incorporating a recycling program of sorts for customers to trade in their well-loved HOZEN bags once they've reached their last leg.
Are you hoping to keep growing your company or keep it about the same size?
Grow! HOZEN has the potential to be so much more.
This week we launched our blog, which is a huge burst of inspiration to me. I feel so expanded to add a voice to this shopping website.
First and foremost, we are a mission brand and I hope to inspire by spreading our word.
How did you find Sendle?
Fang (Sendle employee) is a friend and former co-worker of my husband :).
How does Sendle help you in your business?
Besides the amazing customer service, user-friendly interface, flexible shipment options, great prices, and super fast delivery, I am really drawn to the fact that you're so committed to sustainability and ship 100% carbon neutral!