November 13, 2020
Acknowledging Indigenous place names, one bag of coffee at a time
by Hannah Belcher
When you think of Australian place names, Sydney usually comes to mind. But you probably didn't know the famous city's traditional name
is Gadigal Country.
After European settlement in the 1800s, Australia's 250 Indigenous languages, including 800 dialects, were overtaken by English.
But as the country's Aboriginal and Torres Strait Islander people reclaim their rightful place in Australian society, their languages are making a come back.
A small progressive coffee start-up in downtown Sydney has started including traditional Indigenous place names on their Sendle shipments.
We caught up with Kua Coffee for NAIDOC Week to chat about running a world-positive coffee business and the importance of acknowledging First Nations country in our every day.
Sendle's small biz quiz
Name, title, and location
Brianna Kerr, Director & Head of Impact | Sydney, Australia
Business
How would you describe your business in a nutshell?
Kua is a social enterprise that supports ethical coffee growing in Uganda. We sell world-positive coffee for Sydney workplaces through a subscription-based model.
All of our coffee beans are sourced from the misty slopes of Mt Elgon in Uganda's east.
We've come up with a zero-waste solution, 'lending' coffee beans to local cafes and businesses and then collecting and repurposing all the coffee grounds.
Spent coffee grounds have amazing uses.
Our grounds are provided to a network of community gardens throughout Sydney. They are also made into body scrubs.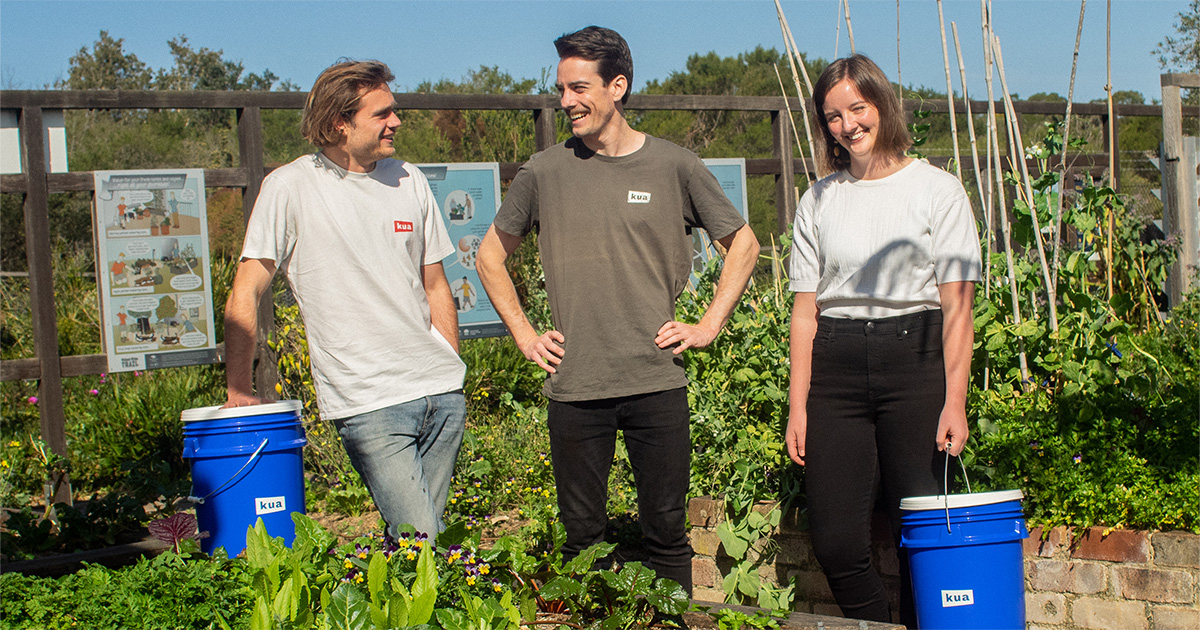 To date, Kua has saved over 3000 kilos of coffee grounds from landfill—that's the waste from over 159,000 cups of coffee.
100% of our profits go back to farmers in Uganda to help them manage the impacts of climate change on their farms—such as planting native trees to re-green the mountains where the coffee is grown and stabilise the slopes.
It's all about setting them on a path to climate resilience.
And what about in just three words?
World-positive coffee.
What does it mean to be a 'world-positive' coffee brand?
Most companies have footprints.
We're striving to leave a handprint: a net-positive impact on society and the environment. We do this by focusing on three things:
Improved well-being for all who touch Kua coffee, including growers, drinkers, and our team.
Complete circularity for all material inputs and resources, starting with our coffee and its packaging.
Climate justice for all vulnerable stakeholders and future generations, here and in Uganda.
When did you get started? Do you have a particular origin story?
In mid-2017, co-founders Darcy Small and Brody Smith found themselves spending a study break in rural Uganda.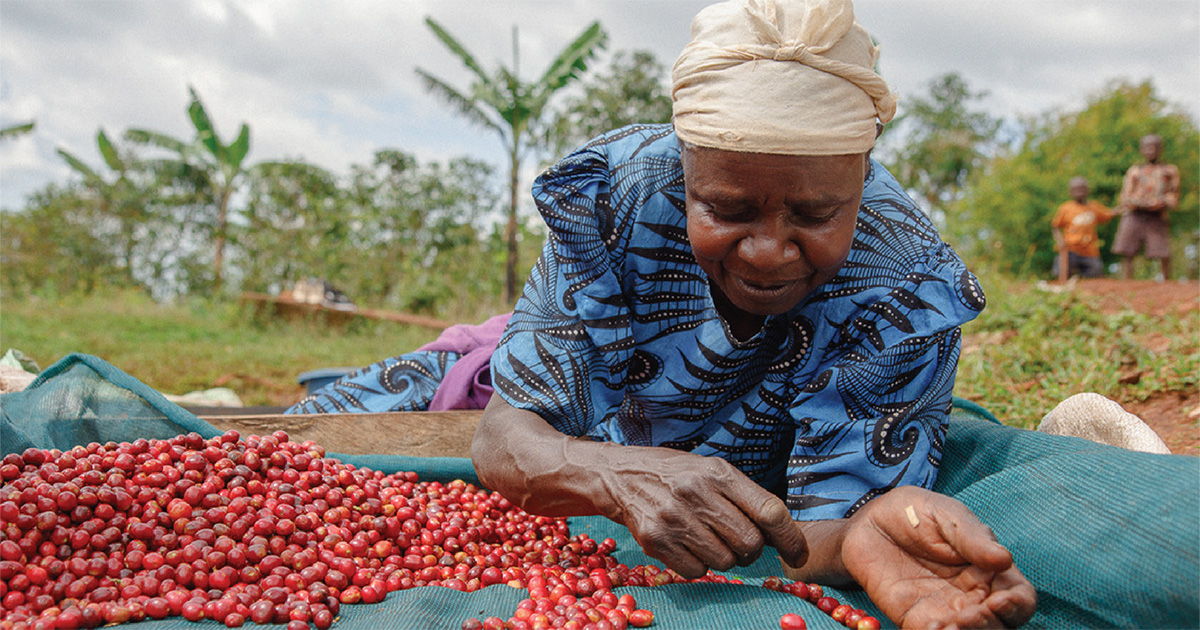 Inspired by the energy, passion, and quirks of the coffee farmers they met, they decided to start something back in Sydney.
Darcy and Brody brought some of the coffee home to see if they could sell it, reinvest profits in the community back in Uganda, and run a business with zero-waste.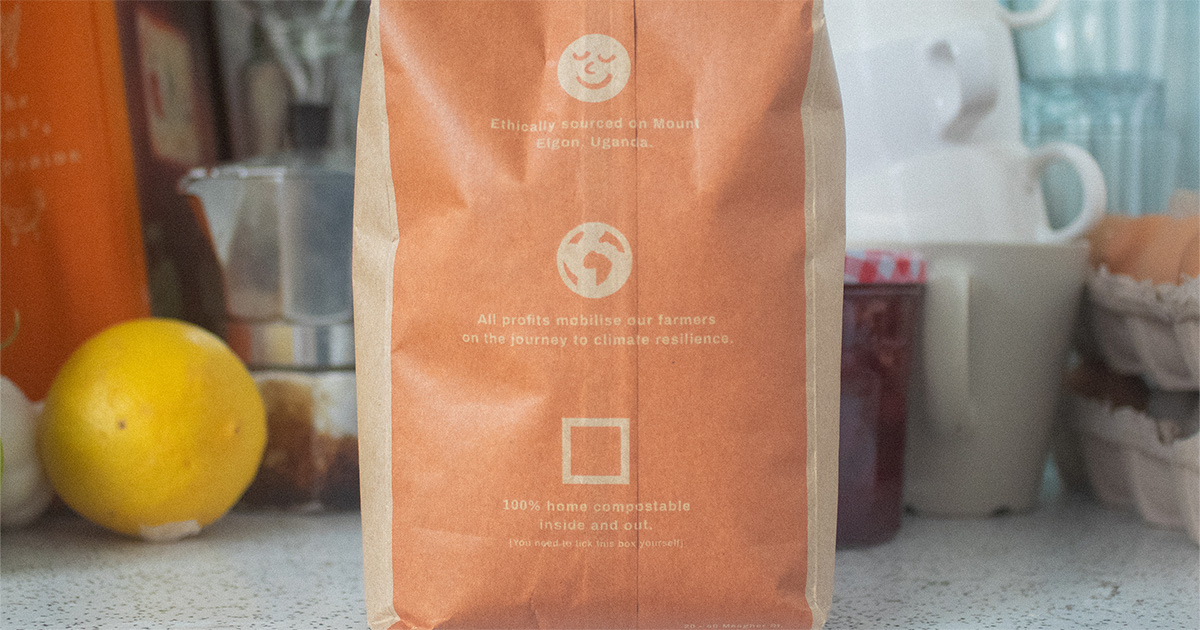 Over the next year, Kua grew into a team of six and in January 2019, we started partnering with workplaces to embed impact into the everyday.
As a team, we wanted to better connect the dots between coffee consuming countries (like Australia) and coffee-producing countries (like Uganda) to challenge value chain inequality and environmental degradation.
The City of Sydney has supported our journey with two environmental performance innovation grants.
What sets you apart from other companies selling the same thing?
Very few companies do what Kua does, especially in relation to waste repurposing. The most unique thing about our business is the zero-waste model.
How does sustainability play out in your business?
Sustainability is central to every business decision we make.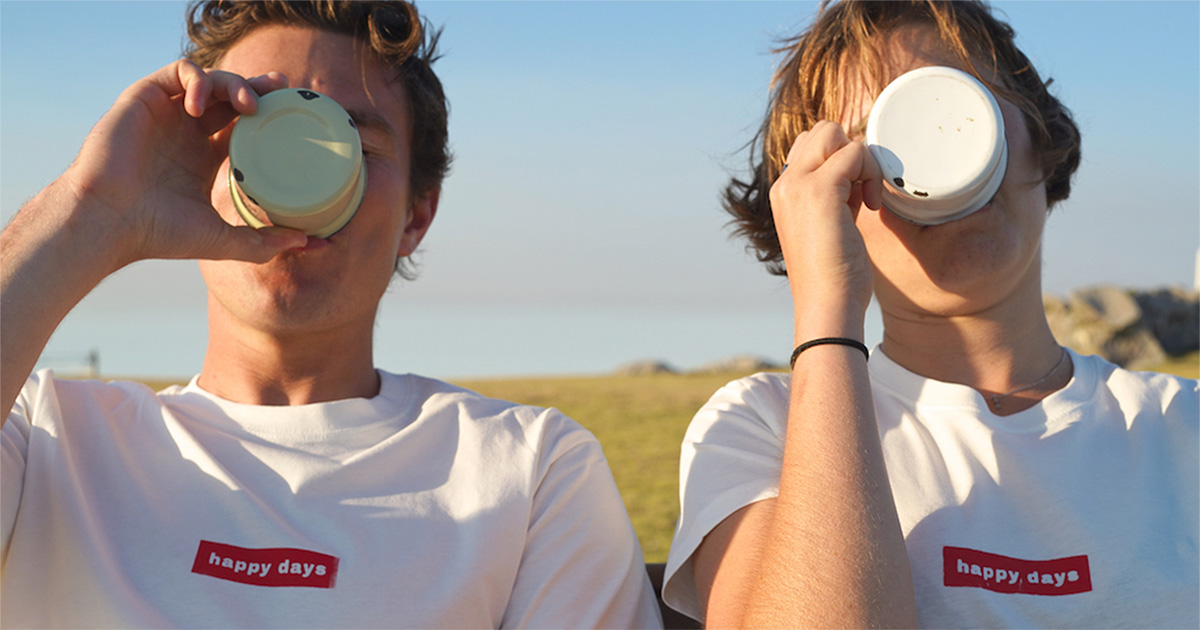 Our team is guided by the simple motto of 'happy days'—a phrase to remind us of a world and culture we'd like to be a part of.
We're working towards happy days for our stakeholders, children, and those experiencing the mounting injustices of climate change.
On top of repurposing our coffee grounds, we use 100% compostable packaging.
Why did you start including Indigenous place names on your parcels?
For the last few months, we have been adding Indigenous place names to the addresses on our shipping labels.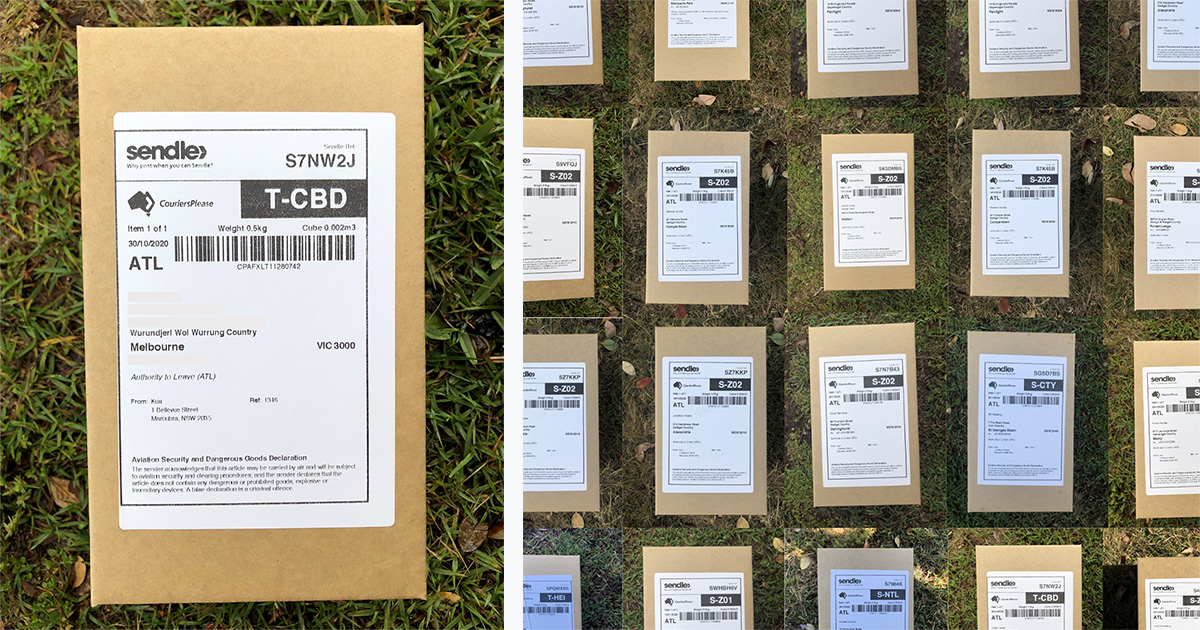 Coffee is still going out to people across Australia but there is now just a little line below the suburb name which says 'Gadigal and Bidjigal Country' or 'Awabaka Country' or something like that.
When we pack your coffee, we simply do a little research and type it in as the second address line.
Early on, we connected with Rach from place_names_in_addresses who has been championing the campaign to get Indigenous place names included on all address forms.
Follow her on Instagram. She's awesome and knows way more about this than we do.
It wasn't a huge change but we do believe that small tweaks like this have the potential to have a fundamental effect when done at scale.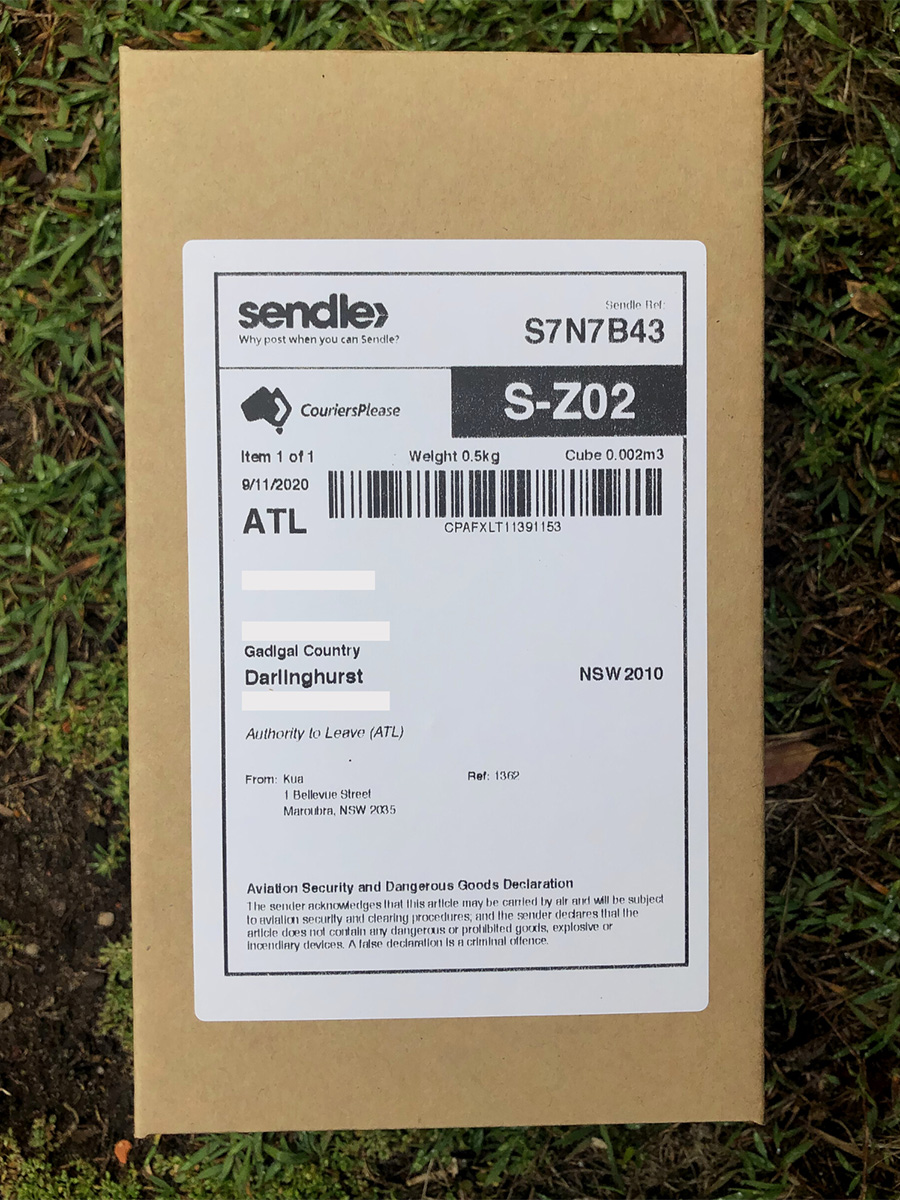 Imagine if every package we sent and received acknowledged the First Nations country that it came from. It's a way of connecting with First Nation cultures, languages, and places.
We begin to understand the fact that our homes in Chippendale (Sydney) stand on Gadigal country, that an office in St Kilda (Melbourne) is also Euro-Yroke country, and that our grandma in Wollongong lives on Dharawal country.
Through this simple act, Indigenous culture starts to become part of the Australian vernacular, part of our day-to-day.
We want all of the big postal services (you included, Sendle) and any other source that determines place names (looking at you, Google Maps) to make this type of thing more normative.
How cool would it be to search for Sydney and it gave you results related to Indigenous place names?
Customers who would like to pop Indigenous place names on their Sendle labels can do so in the 'Address line 2' field within the Sendle order form.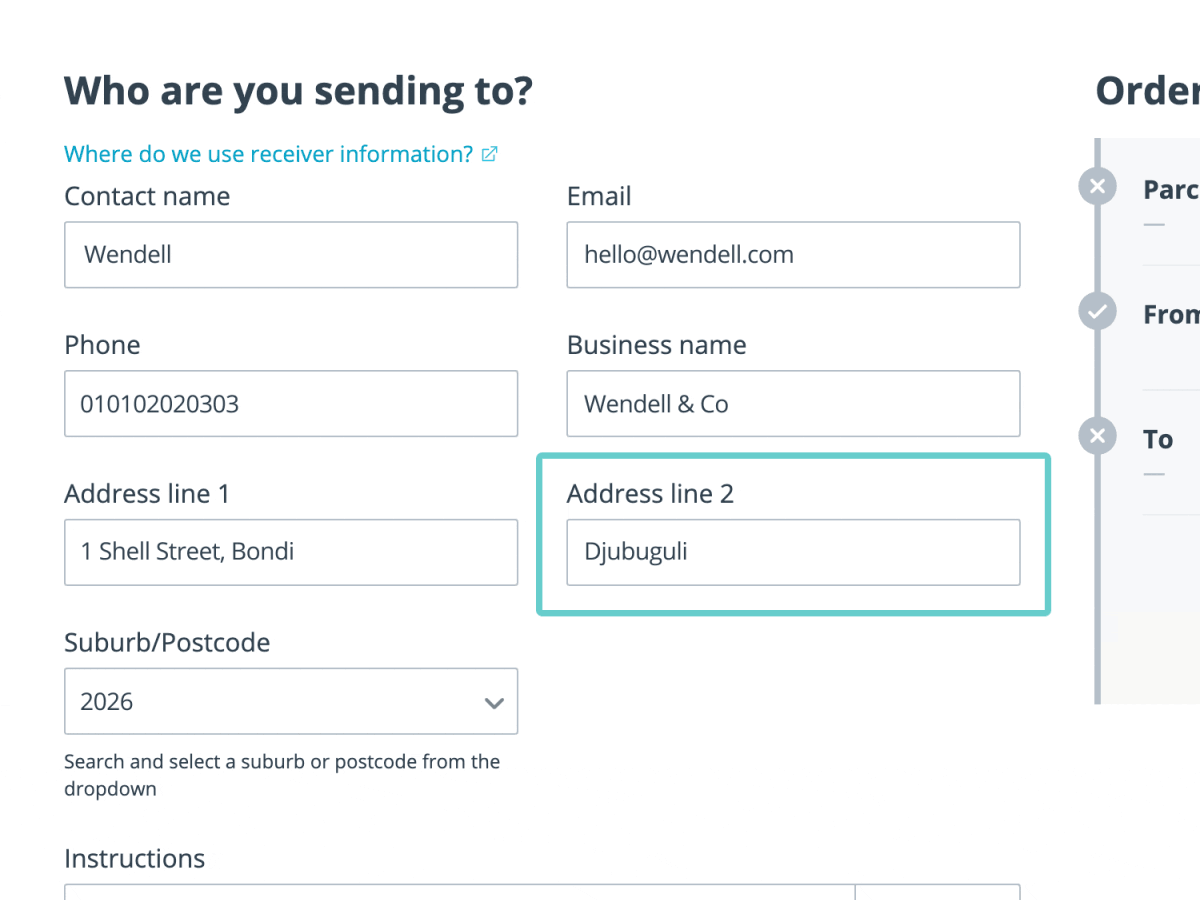 NAIDOC Week 2020 runs from 8-15 November and the theme this year is 'Always was, always will be.' How is the team at Kua acknowledging this important week?
Questions regarding the celebration of NAIDOC Week are always hard to answer.
I remember reading this article written by Nakkiah Lui, a Gamilaroi and Torres Strait Islander woman, a few years ago where she explained how NAIDOC Week has evolved from protest to celebration, from activism to passivism.
This is only one person's voice, but I think it's safe to say it's a common feeling amongst a large percentage of the First Nations community.
Australia's Aboriginal and Torres Strait Islander people still face insurmountable injustices in our country and sometimes celebrations like NAIDOC Week mask that.
So, I think we need to celebrate the rich and enduring culture that Indigenous people share but also acknowledge that harm still exists.
Kua will be celebrating and also reflecting. Indigenous culture is so incredible it deserves to be at the very centre of Australian culture.
We think every week should be NAIDOC Week.
Back to the Kua story. Are you hoping to keep growing the business or keep it about the same size?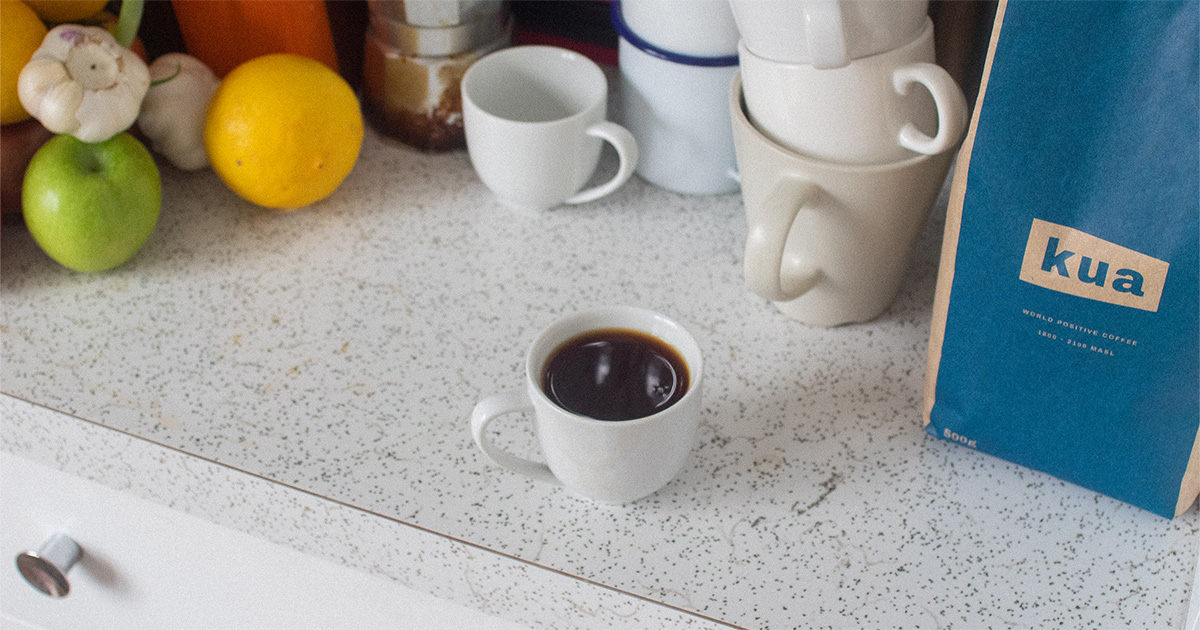 Kua is ready for a big year in 2021.
We're looking to onboard more conscious businesses and grow a lot. So if you know any workplaces that need world-positive coffee, let us know.
How did you find Sendle?
Partnerships that are values-aligned are so important to Kua and because fighting climate change is core to what we do, Sendle's shared passion for the environment meant you were the perfect partner.
We didn't really look anywhere else!
More about NAIDOC Week
NAIDOC Week is when Australians come together to celebrate the history, culture and achievements of our First Peoples - the Aboriginal and Torres Strait Islander communities.
The 2020 theme is 'Always was, always will be,' and at Sendle we will always acknowledge the traditional custodians of the land that we operate on, both in Australia and around the world.
If you want to learn more, this map will show you the names of the traditional custodians of the land where you are right now if you're in Australia.
Photos courtesy: Kua Coffee