August 13, 2020
Good Day People: Aussie-designed, Aussie-made, Aussie-delivered
by Hannah Belcher
Sydney couple Jacob
Leung

and Sarah-Jane Ho were busy planning their wedding when the coronavirus pandemic struck and ruined everything. With lockdowns in place, they had to delay their happily ever after.

So, they decided to launch Good Day People instead. Stuck in lockdown and unable to find a gift hamper that was "fun and sexy" (their words), they went ahead and sold their own.

In just a few short (but seemingly endless) months, they have reinvented the traditional gift hamper. As their name implies, the recipients of these hampers are bound to have a good day!

I spoke to Jacob and Sarah about starting a new business amidst a global pandemic, their mission to promote local Australian small businesses during this uncertain time, and why they can't choose a favourite small business.



Sendle's small biz quiz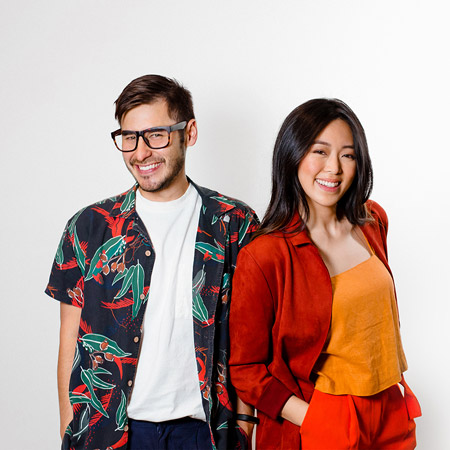 Jacob Leung & Sarah-Jane Ho
Name, title, and location
Jacob Leung & Sarah-Jane Ho, Owners | Sydney, Australia
Business
How would you describe your business in a nutshell?
Your one-stop gift shop to spoil someone in a way that's personal, boutique, and bloody brilliant! Gift hampers have never been so sexy.
And what is Good Day People about in just three words?
Fun. Personal. Boutique.
How did you get started? Any particular origin story or were you always going to start a business?
When COVID happened we quickly realised that we had to put our wedding plans on the back burner. So what do you do when you can't plan a wedding? Well, we launched a business instead!
Bored and stuck in lockdown, we found ourselves wanting to send a gift to a friend. Given that we couldn't go shopping or deliver the gift, we asked the most reliable person we knew for help - Google.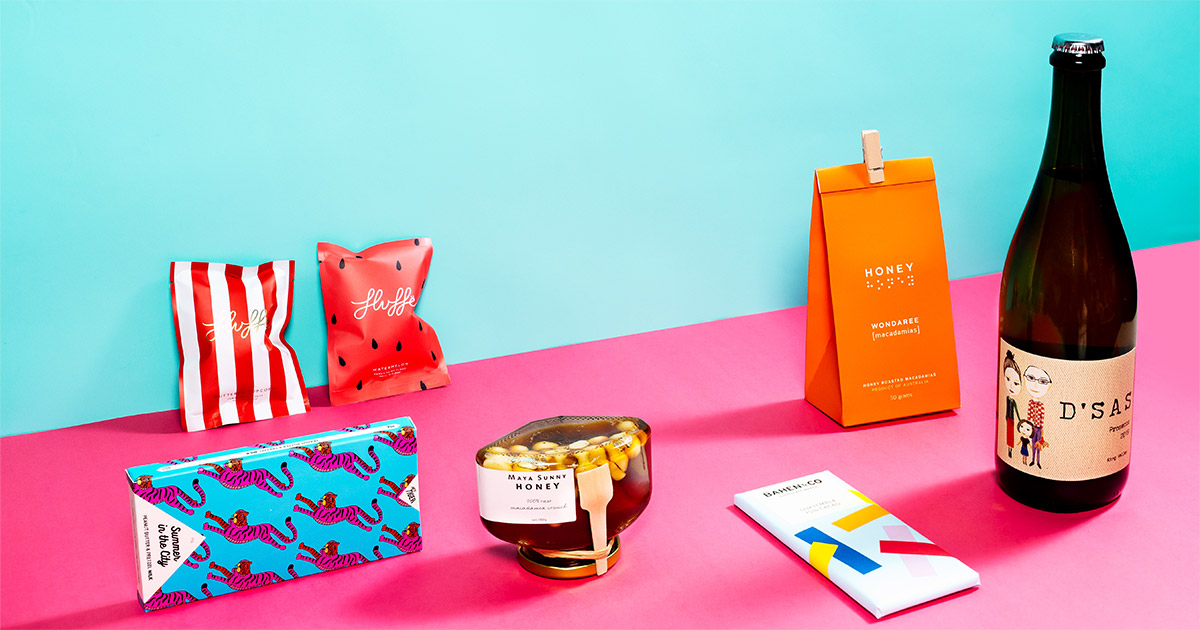 Even though there were so many gift options, we couldn't find something that was fun and affordable or that we would like ourselves.
The online market is flooded with standardised hampers. Gone are the days of wicker baskets, cellophane, overpriced pretzels, almonds, and shortbread. They just weren't the gift items we were looking for.
It was a lightbulb moment when we realised that there was a market for gift hampers that are unique, boutique, and full of personality.
We quickly pounced on the idea and while doing our research we discovered many amazing Australian brands and products.
Given the hard time Australia is facing, it became clear to us that we wanted to support Australian small businesses by featuring products made by local businesses, farmers, makers, creatives, and providers in our hampers. The rest is history!
What percentage of your products are Australian made and how important is that to you?
Over 95%. The other 5 percent include products like champagne and so on. It's even important to us that our packaging is made in Australia too.
We are an Australian business supporting Australian small businesses, it's who we are - Good Day People. Selling Australian made products is very important to us and a fundamental part of our business model.
What are your favourite Aussie small businesses out there?
Our favourite small businesses are the ones that Good Day People use to stock our wonderful products. If you are asking for us to pick favourites, that's like asking a parent to choose their first child. We know there is one but we could never tell!
What else do you do besides running Good Day People?
Sarah-Jane is a graphic designer and photographer. I am a freelance food stylist, cookbook author, and events director.
Sarah-Jane is the creative genius behind the camera and screen and she took all the photos for our Good Day People launch from our home studio on the Northern Beaches. I wrote the copy and styled the shots.
We go together like champagne and oysters.
What sets you apart from other people selling gift hampers?
Good Day People is all about community and helping people have a Good Day. Nothing quite beats the surprise of receiving a gift from a loved one. And there's the excitement of opening it!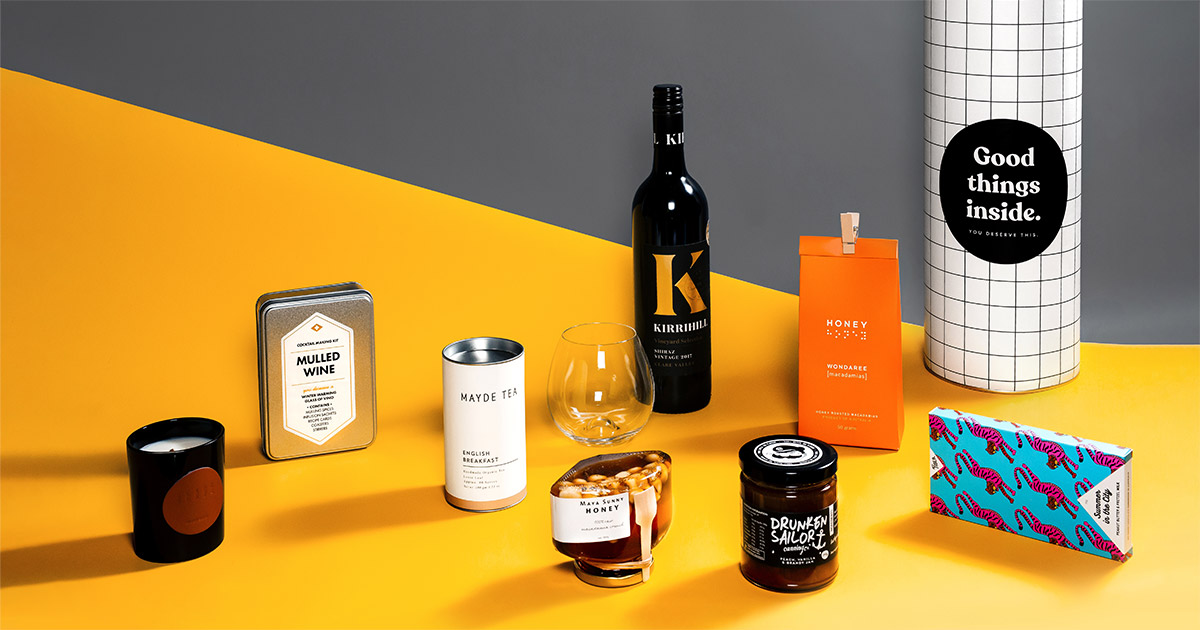 Our quirky, bright cans (instead of wicker baskets) encapsulate all you could ever want and dream of. From wine, spirits, and individually bottled cocktails to chocolate, kitchen gadgets, books, and beauty products, there is something in there for the fussiest of friends and family.
Our gift cans have unique names and personality descriptions to match because we want them to not just be incredible but also packaged in such a way that's memorable.
They are boutique and feel luxurious, but are available at a wide range of price points, catering also to people who are after more affordable options.
Another feature distinct to Good Day People is our packaging. We offer five different packaging options - fully branded cans with fun phrases on them like:
You're going to have a Good Day
You & I are good together
We are also able to customise our products and packaging for corporates so that any business or company is able to leave a lasting impression for their customers, VIPS, delegates, and so on. Our first customer ordered 850+ corporate gift cans!
What does sustainability mean to you and how does it play out in your business?
Sustainability is always at the forefront of our minds and has been from the start. We incorporate it into our business in a few ways.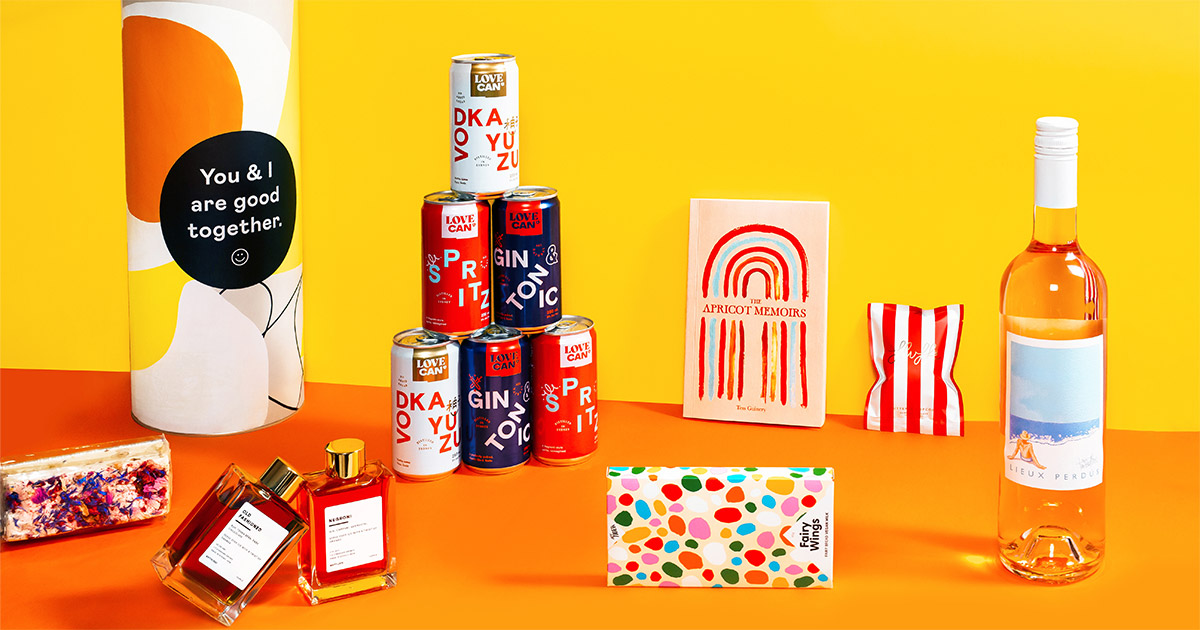 Firstly, we believe that part of shopping sustainably means shopping local, so many of our products have been sourced from ethical small local businesses or social enterprises.
Secondly, we are conscious of packaging waste and have opted to use recyclable packaging.
Thirdly, we have chosen to partner with Sendle, Australia's first 100% carbon neutral postal service, to ship our deliveries.
Our customers range from millennials to 50-year-olds who are environmentally conscious, highly value supporting local businesses, and want to treat friends to a unique gift experience.
Launching a new business during a global pandemic is risky. How has it been doing?
We say Good Day People is the best thing to come out of COVID-19 for us and that's about it! We created it in lockdown to help people have a good day amidst a very crappy situation.
Are you hoping to keep growing Good Day People or keep it about the same size?
We're only just at the beginning stages but we have some really exciting plans to grow the business with customised corporate offerings plus new gift options coming up for Father's Day and Christmas.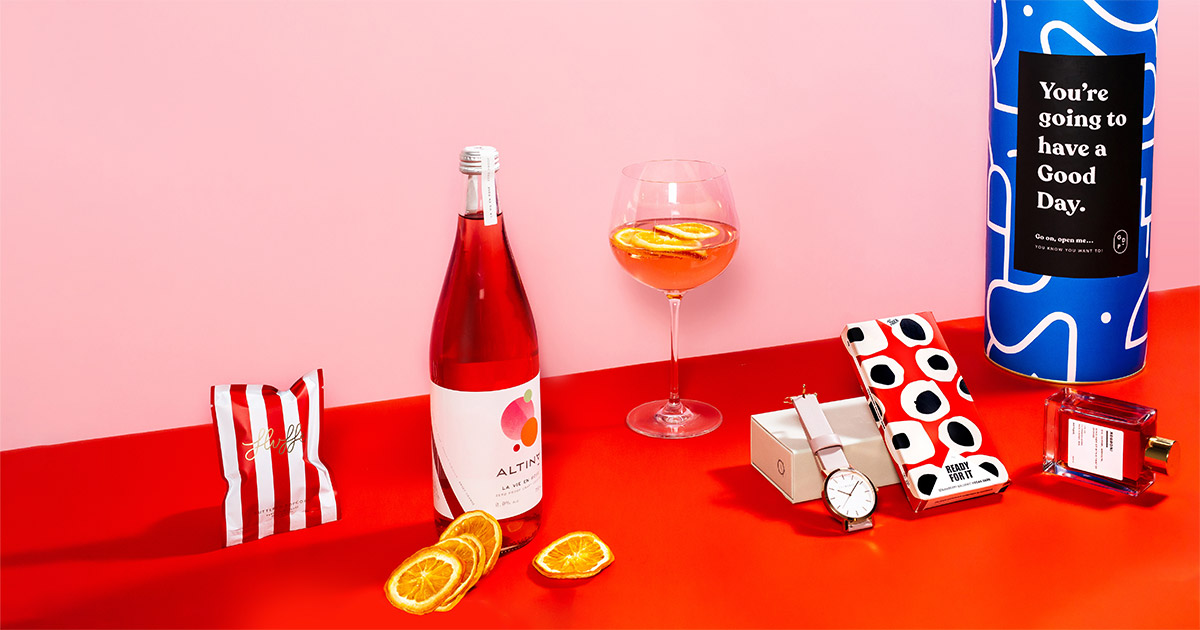 We would love to keep expanding and be able to create more job opportunities for people in the future as we grow as a business.
We hope Good Day People is going to be the best thing to come out of 2020 for us and for our customers.
How did you discover Sendle?
When I launched my Jacob Food cookbook we had over 300 pre-orders. I had such a great experience shipping my cookbooks with Sendle, so we just had to use Sendle for Good Day People too.
We love using Sendle! It's by far the most economical, convenient, and reliable delivery service. We couldn't be Good Day People without the good guys at Sendle.
Our customers (and Mother Nature) love the fact that the emissions from their deliveries are carbon offset by Sendle.
Photos courtesy: Good Day People