November 9, 2020
Eco-friendly undies that make you feel a million dollars
by Hannah Belcher
For guys, there's nothing worse than wearing boxer briefs or trunks that constantly ride up and chafe. You might as well go back to basics and stitch together a few fig leaves.
Whilst living and working as a marketer in the United States, Will Thomas discovered a breakthrough sustainable fabric that covers men's down-below's with the added bonus of unparalleled comfort.
The Sydney entrepreneur moved home a few years ago and decided to delve more deeply into this MicroModal fabric.
Three years on, Will is on the road to expanding his online men's underwear business and experimenting further with this revolutionary fabric.
Sendle's small biz quiz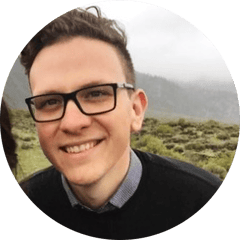 Will Thomas
Name, title, and location
Will Thomas, Founder & CEO | Sydney, Australia
Business
How would you describe your business in a nutshell?
Debriefs is a premium underwear brand for men. Our range of MicroModal trunks and boxer briefs offers quality, sustainable, and comfortable underwear that supersedes cotton and synthetic alternatives.
And what about in just three words?
Affordable, quality underwear.
When did you get started? Do you have a particular origin story or were you always going to start an online business?
I started Debriefs in 2017 after discovering MicroModal whilst living in America.
When I got home, I was amazed to find very few companies in Australia using MicroModal, so I saw that as an opportunity to introduce this extremely soft, natural fabric into the Australian market.
I've always been very entrepreneurial but Debriefs is my first real business.
I didn't know I was going to start Debriefs until I discovered how far behind the Australian underwear market was.
Then I met two incredible people at a job interview and I decided to take the plunge. They very quickly became my mentors and have helped me build the brand ever since.
What was it like taking the plunge in a crowded underwear market?
I saw an opportunity to disrupt the Australian underwear market and introduce Aussies to a level of comfort they were yet to experience.
MicroModal is the perfect material for intimates and basics so I decided to start with men's underwear and build from there.
I also took inspiration from three multimillion-dollar American companies who have successfully built their brands around MicroModal (these were the companies that I discovered and whose product I wore while living in America).
What did you do before you started Debriefs?
I studied marketing at University and worked as a marketer for six years before starting Debriefs.
For a long time, Debriefs was my side hustle so I would work full-time trying to learn as much as I could at work, then I'd go home and implement that knowledge into my own marketing strategies.
What sets you apart from other men's underwear companies?
We are one of only three Australian companies that sell MicroModal underwear so the fabric is a big selling point for us.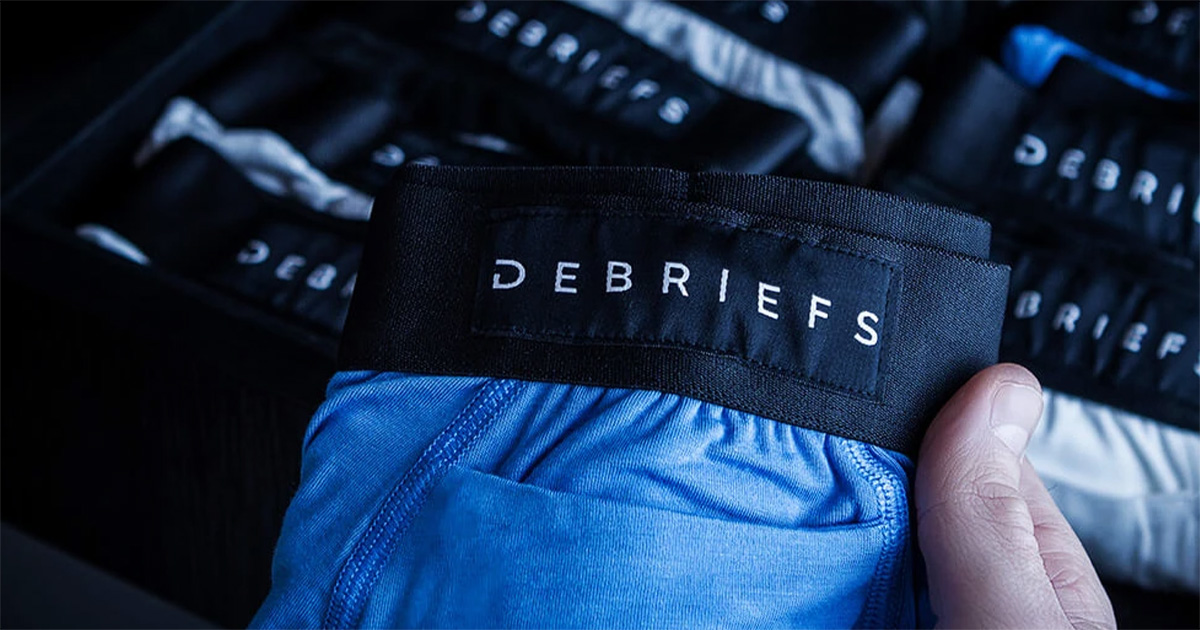 We've differentiated ourselves from these companies by sourcing our MicroModal directly from the original manufacturer—Lenzing.
There are a few other MicroModal manufacturers out there but they don't match the quality of Lenzing, nor do they collect and reuse 98% of the resources used in production like Lenzing does.
We've also added a horizontal fly to our range which is much more practical than the standard vertical fly for when nature calls.
The leg hem design of both our trunks and boxer briefs also helps to minimise ride-up, which is a common problem with men's underwear today.
Furthermore, we focus on sustainability and doing our bit for the environment, so our carbon footprint is significantly less than other brands.
You were operating as an online store prior to COVID, but what impact has the pandemic had on your business?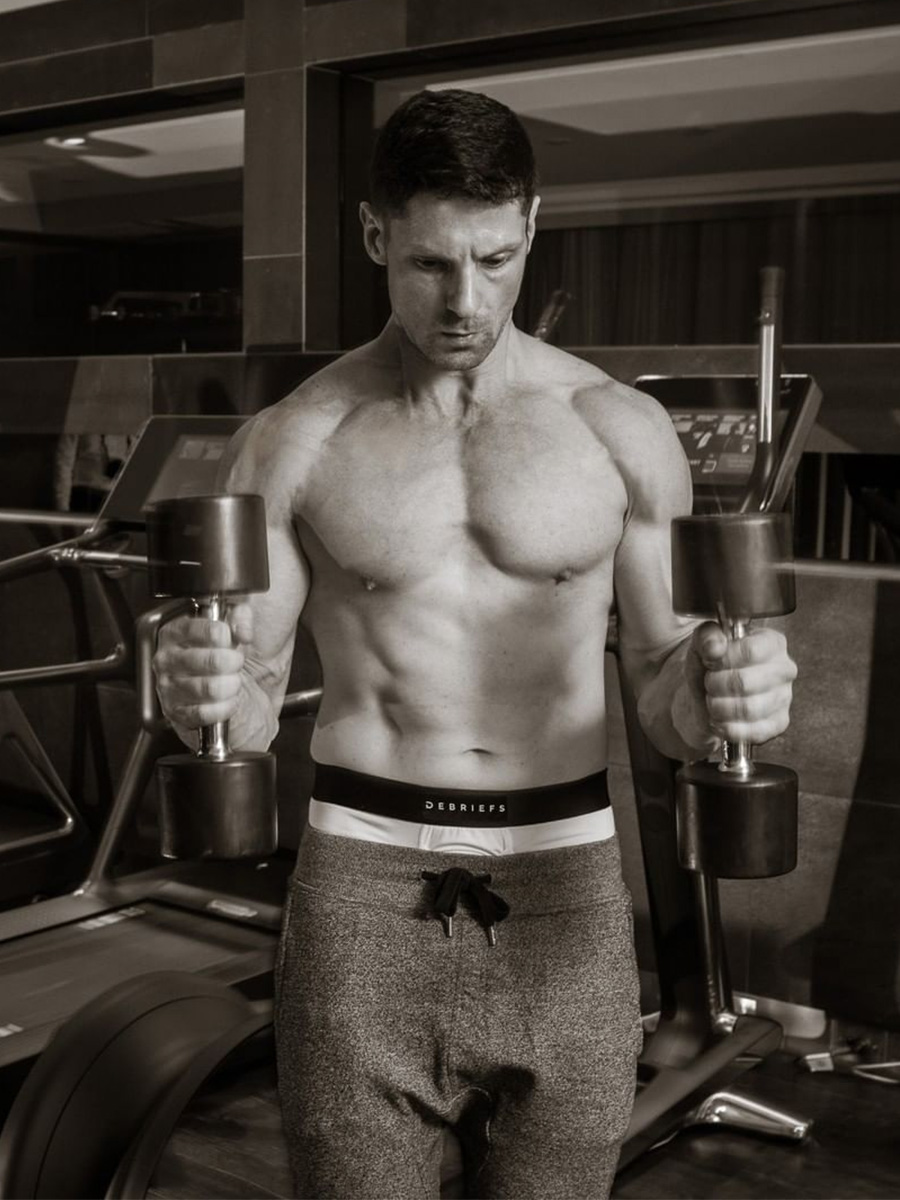 Thankfully, we avoided any major interruptions to the business during COVID.
We've always been online only so we were well equipped to handle the online sales increase during COVID.
We didn't need to adapt much to the changes so we were able to continue selling our underwear right from the beginning of the pandemic.
However, It did impact our factory in Turkey as they needed to close for a few months which increased production times.
Have you noticed a change in customer sentiment towards buying Australian made during COVID?
Our underwear is manufactured in Turkey but we're 100% Australian-owned and operated.
We chose our manufacturer because of their craftsmanship, high-quality products, and their focus on ethical standards and sustainability.
We have noticed an increase in customers wanting Australian made products, yes. However, Turkey is known for its high-quality garment manufacturing so customers are just happy that Debriefs aren't made in China.
What's your advice to small businesses who've had to pivot online during COVID?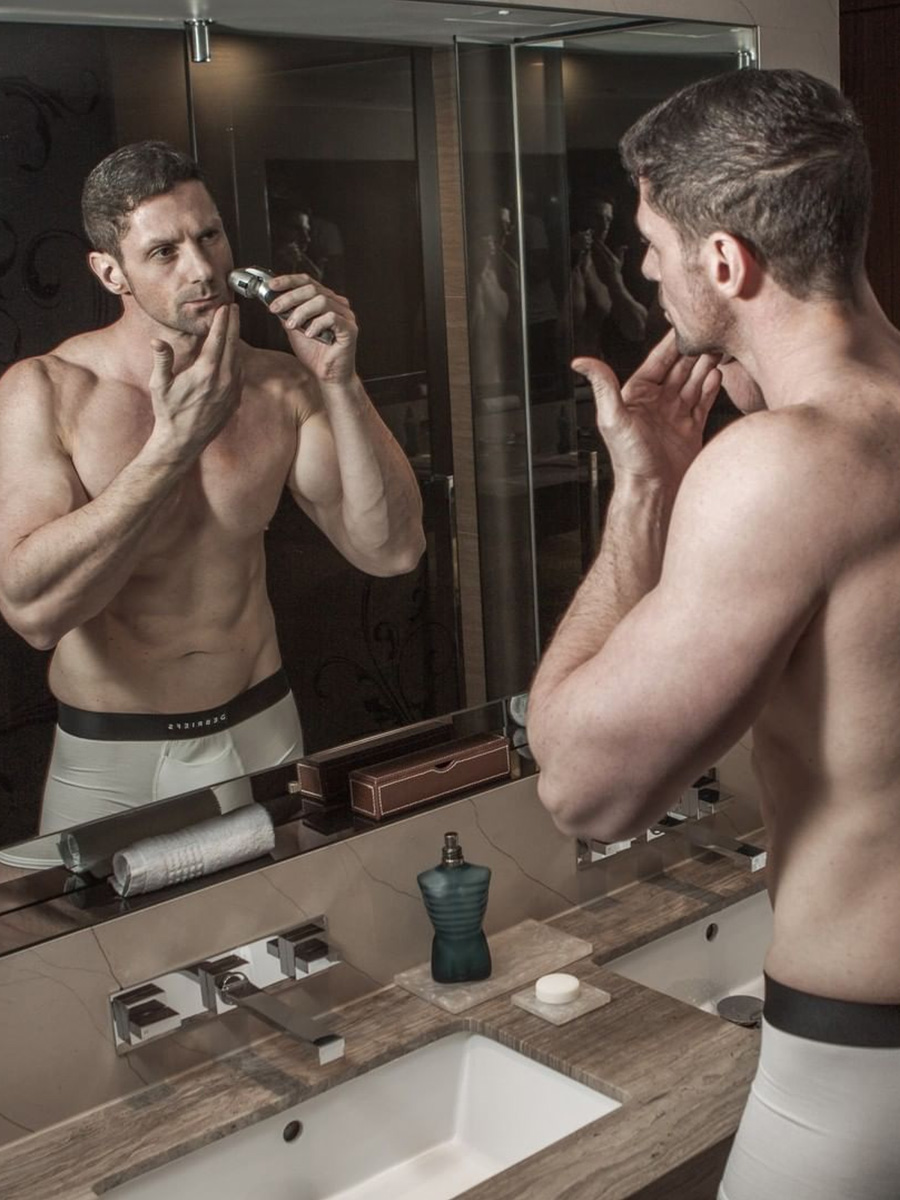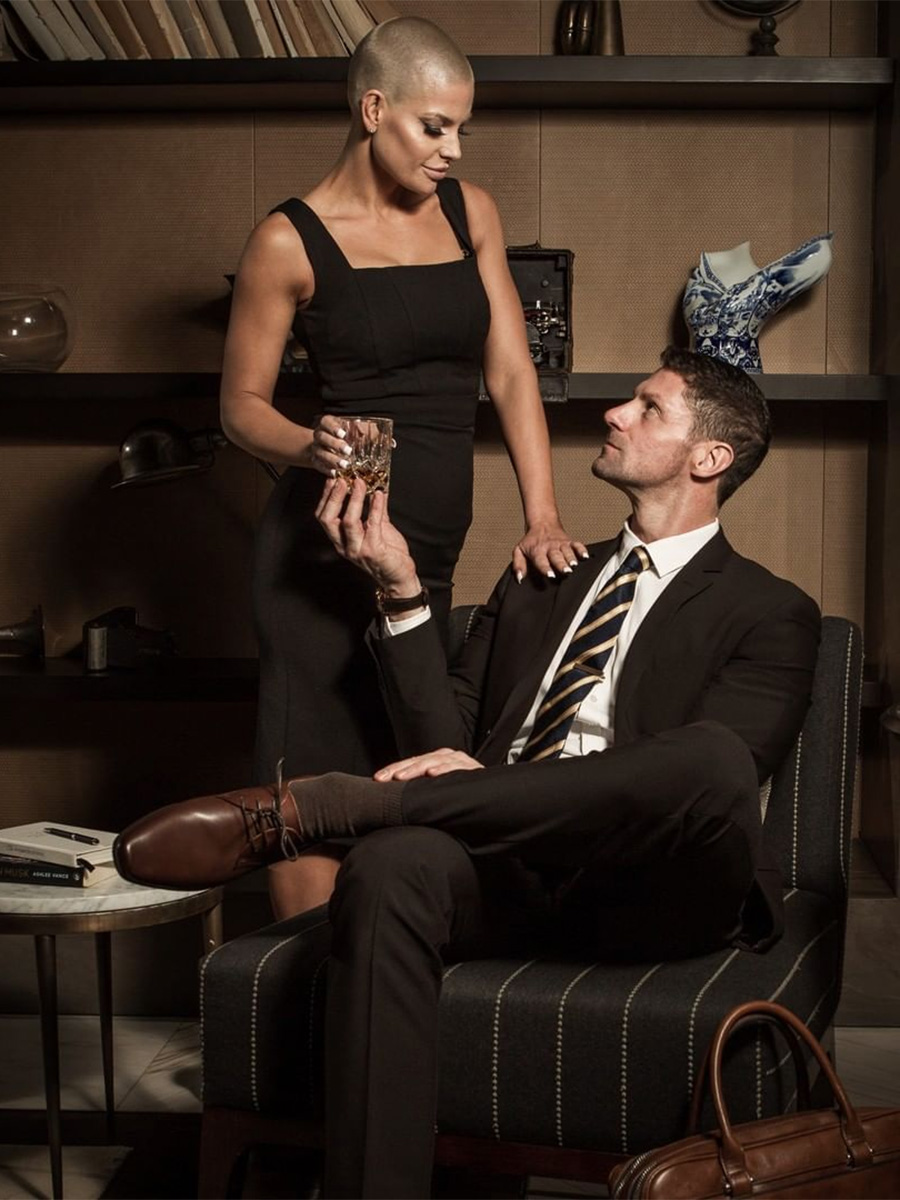 Keep it simple, to begin with, and build/adapt as you go.
Find what works for your business and focus on those aspects one at a time. And talk to your customers!
Ask them what they want to see from you, or how they want to buy your product.
We've seen that customers are very understanding of small businesses trying new things and experimenting during these tough times.
What are your favorite small businesses out there? Ones you always go back to?
My local coffee shop and hairdresser.
I live in a pretty tight community so I'm quite good friends with the owners and I like to support them as much as I can. They were hit hard during COVID, so it was pretty amazing to see my community rally around them once restrictions eased.
We also buy our wine from a great little online store called Direct Wine Cellars. They're Australian-owned and import a great selection of wines from all over the world.
I'll also quite regularly shop on Etsy for gifts or little things for the office.
What does sustainability mean to you? How does that play out in your business?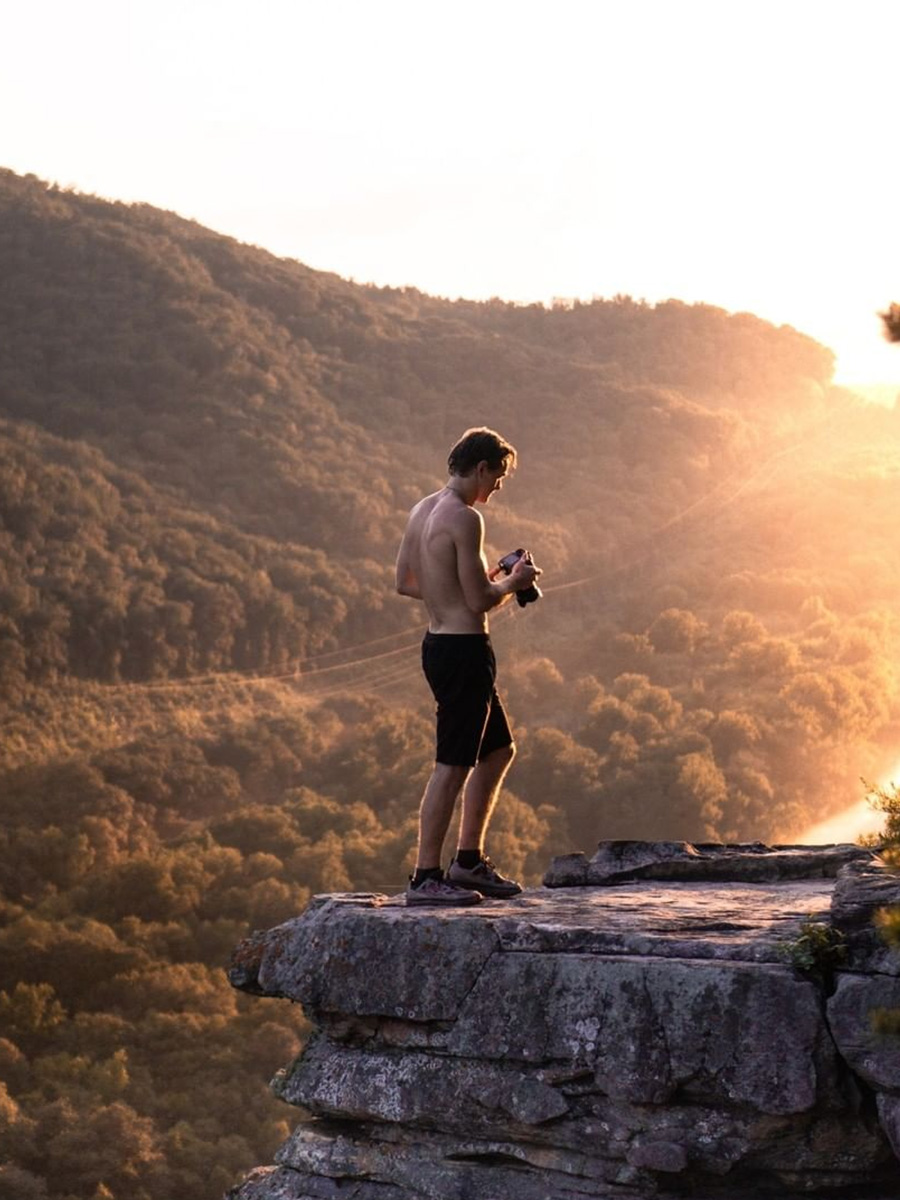 Sustainability to us means minimising our impact on the earth and preserving our natural resources.
We use MicroModal from Lenzing in Austria which they produce from Beechwood trees that are grown through rejuvenation.
It's a naturally-sourced fabric that needs 20x less water to produce compared to cotton and doesn't require the use of pesticides.
Lenzing also collects and repurposes 98% of the resources used in the production of MicroModal.
Our factory in Turkey plants 1000 trees each year to offset its carbon footprint, and half the factory is powered by solar panels.
We also use Sendle, which is 100% carbon-neutral.
So we've incorporated sustainability into lots of areas in the business. It's a big part of what we do and we feel it's important for businesses to play their part and support a bigger cause.
Are you hoping to keep growing Debriefs or keep it about the same size?
We have big plans to continue growing. Debriefs has been well established as a reputable brand and we now have a lot of loyal customers.
I won't reveal too much but we plan to expand on our existing range and introduce new products sometime in the near future.
Affordability, quality, MicroModal, and sustainability will continue to be the focus for these new products.
How did you discover Sendle?
I've used Sendle since the very beginning and it was around the time Sendle was winning awards or getting funding from Telstra (I don't remember exactly) that I discovered them.
I liked that Sendle was changing the way businesses ship products because I knew Australia Post didn't have a great track record at the time.
I still remember the experience I had with a BD manager who helped me get set up. He was extremely helpful and accommodating to my needs, so I knew I'd be in good hands right from the start.
I also liked that you're an Australian company based in Sydney.
Everything we ship on a daily basis is super easy using Sendle, especially with the new integration into Shopify.
Photos courtesy: Debriefs