October 12, 2020
Sendle's 2020 brand campaign: Quirky, magical, all about the hustle
by Hannah Belcher
2020—a year like no other! As the end fast approaches (mercifully so), we felt it was time to inject a little fun and a bit of magic into the Sendle-sphere with our newest brand campaign.
We wanted to highlight the love that small businesses have for their craft—be it ancient beauty gadgets or mystical housewares from the earth. Each business gives their all to the thing that they do and Sendle is there to transport their wares far and wide.
Our two quirky but stunning creative pieces are based on real-life Sendlers—Zove Beauty and Unicorn Manor. They are a celebration of our truly amazing community of small businesses throughout Australia and the United States.
We wanted our campaign to honor the hard work you've all done during this momentous year.
Sendler stories brought to life
The revitalizing roller
Small business Zove Beauty makes sure these jade rollers pass the ultimate test before they send with Sendle.
The first piece shows a man testing his jade roller—a centuries-old Chinese skincare tool—on a mannequin in a room full of mannequins.
Channeling the singular aesthetic and eccentricity of Wes Anderson's style, it plays on the growing beauty device category.
Despite the ancient origin of jade rollers, they have newly gained popularity over the last several years (especially on Instagram, where Zove Beauty first launched).
Channeling the moon
Small business Unicorn Manor makes sure these moonstones are fully moon charged before they send with Sendle.
The second piece features a woman charging a crystal in the moonlight pouring in through the window. The light from the moon seems to infuse her whole body as it beams into the crystal she's grasping.
With increasing regularity, Sendle is delivering crystals and gemstones (and the energy they hold) all over as people flock to the wellness space during the pandemic.
This New Age category has undergone a revolution in recent years, shaking the shackles of its hippy era and embracing the age of modernity and health.
These two creative pieces reflect the incredible talent among our small business community and reveal the energy they put into all the items they sell to their customers.
Researching the Sendle customer
Before putting our ideas down on paper with creative agency 72andSunny, we did quite a bit of research.
First up, we spoke to customers that started sending with us during COVID and learned a lot about their hard work, passion, and the risks they've taken against all odds.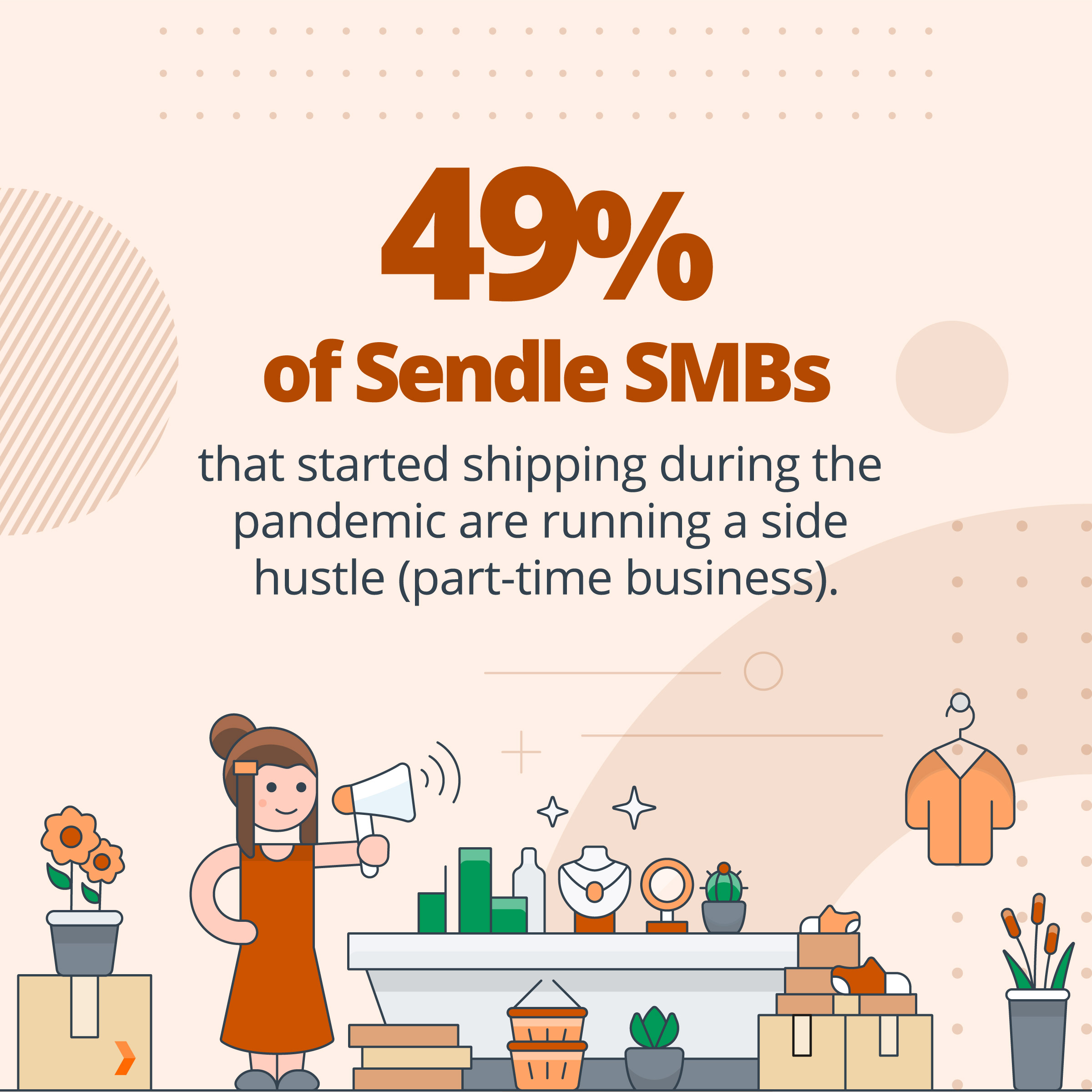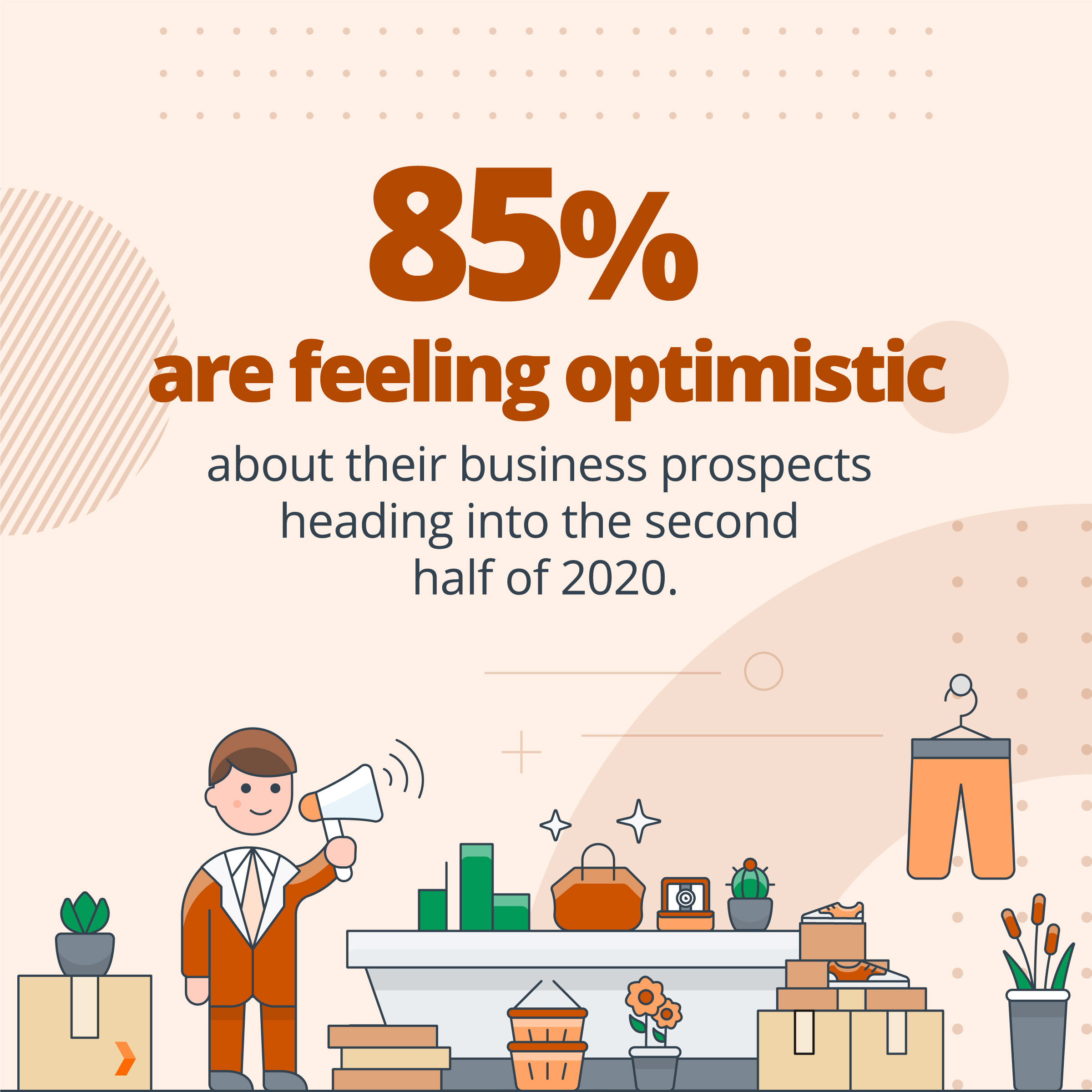 49% told us they were running a side hustle on top of a full-time job to keep themselves and their families going during these unpredictable times.
85% told us they were feeling optimistic about the second half of 2020 despite all the challenges of a global pandemic.
These two figures really stood out, so we decided to produce a campaign that celebrates our community of side hustlers and channels that incredible optimism.
We also delved into the key growth categories, particularly those that have grown during the COVID lockdowns. Interestingly, with so many of us at home and feeling a bit low, the homewares and self-care categories ranked very highly.
We've certainly delivered a lot of skincare products and funky desk lamps this year! We also uncovered some quirkier items like unicorn poop bath bombs and love spells. The list goes on.
A brand campaign built for social media
We know that small businesses live on Instagram these days. It's where they get inspired and learn from other like-minded businesses and entrepreneurs.
Instagram has also become a place where people do their selling and shopping.
And millions of people flock to YouTube every hour of the day to watch oft-paused how-to tutorials, engrossing unboxing reveals, and reviews of the trendiest products on the market.
So we instinctively knew that our campaign had to be made for social media and video.
Sendle is for the small folks
Sendle was designed with small businesses in mind.
Since we aren't trying to create a service for the big guys, we can focus our efforts entirely on the 30%—the small and micro businesses—and cater 100% to their needs.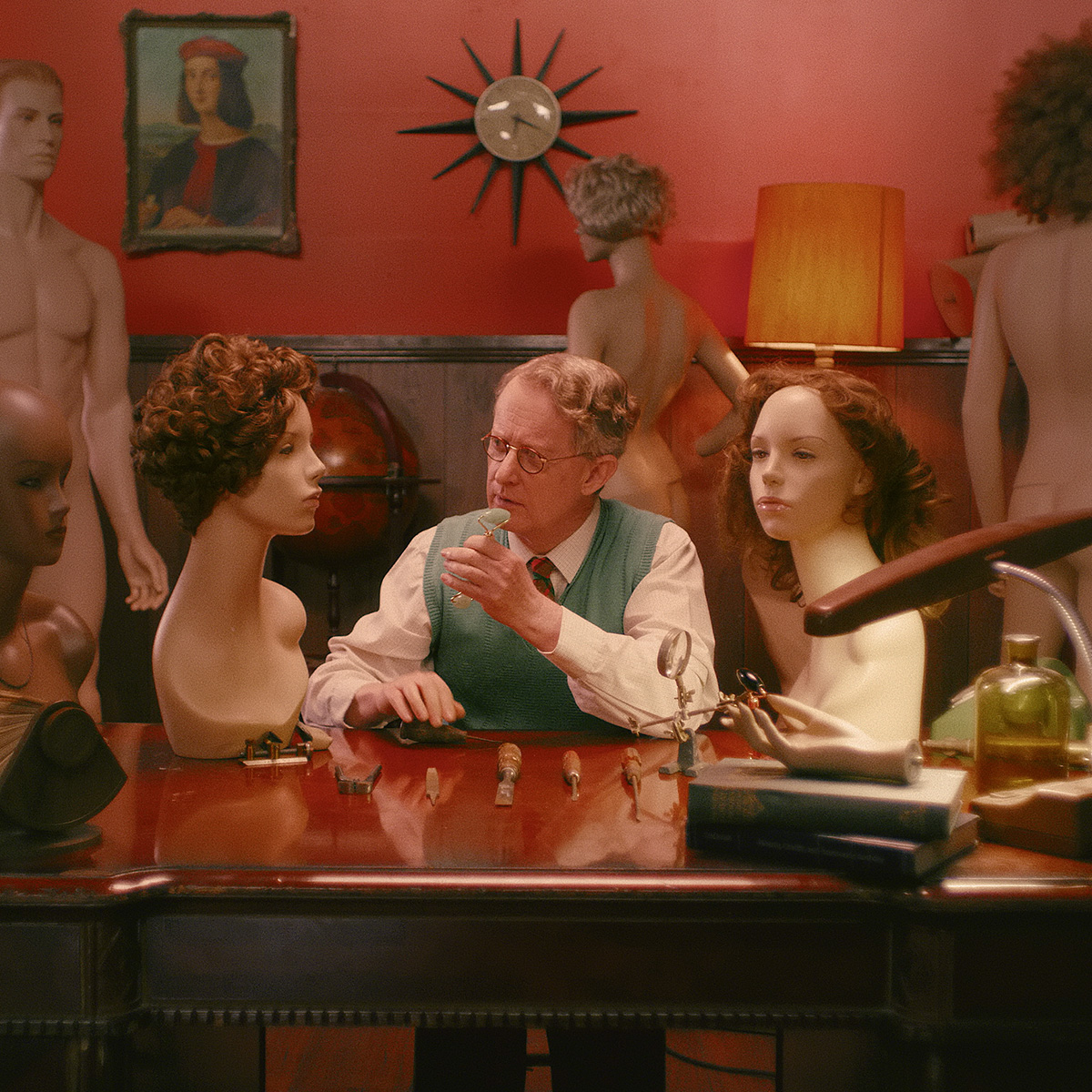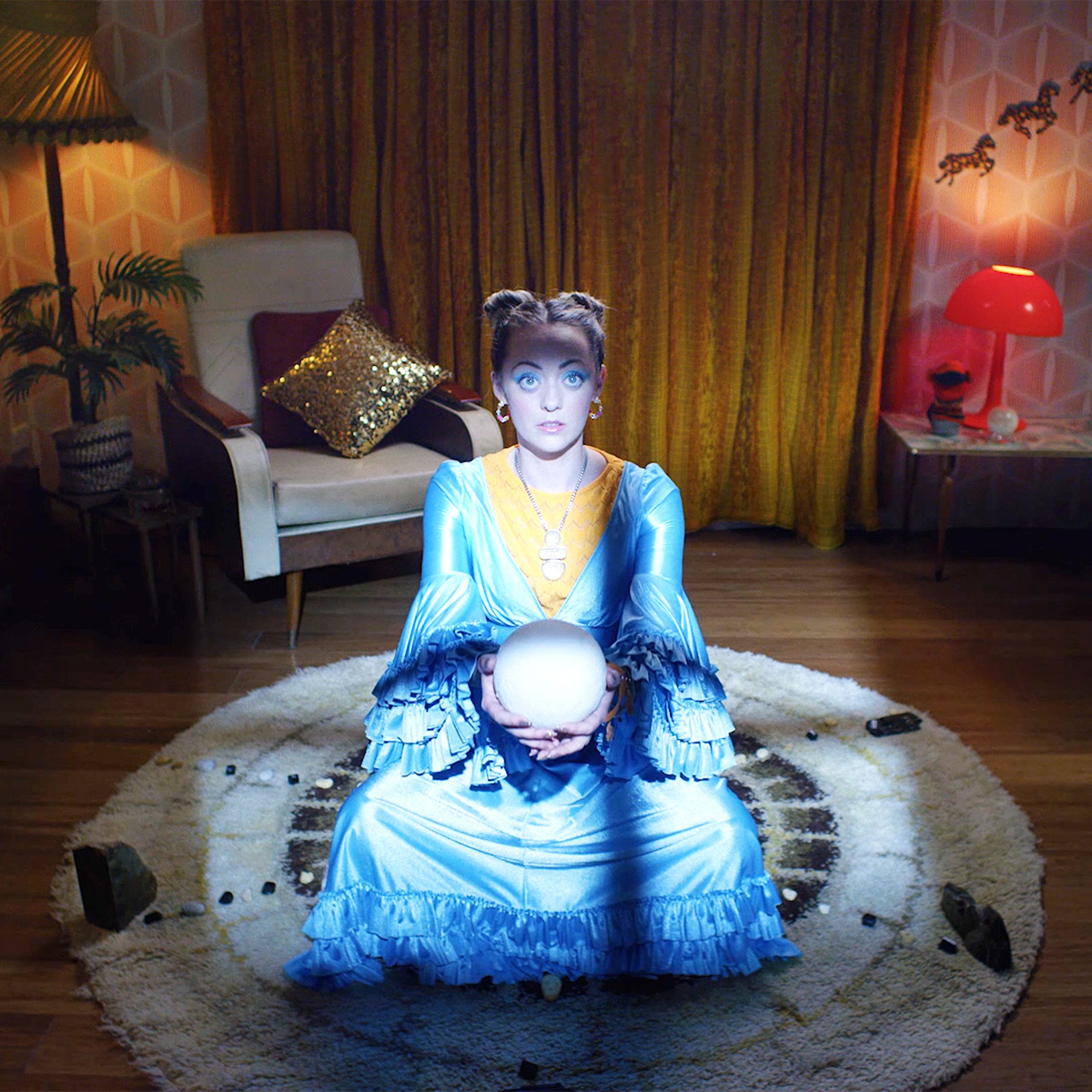 So our campaign is based on a couple of key themes:
You focus on your craft and let Sendle handle getting it where it's going.
Do what you do best, Sendle the rest.
Love your hustle. Send with Sendle.
During the global pandemic, when so many of us have been stuck indoors, the unexpected arrival of a package at the front door lifts one's spirits and sparks joy (in the immortal words of Marie Kondo).
We hope our new campaign sparks some joy too!