May 12, 2020
Drinking sustainabubbly tea with Bobbleware
by Hannah Belcher
If you haven't heard about the global bubble tea craze and you love trying new drinks, then read on because you are bound to become a convert.
Bubble tea is a Taiwanese drink made by blending sweetened tea with milk or fruit and fruit juices, then adding the signature 'bubbles' or chewy sweet tapioca balls that sit at the bottom of the cup. The bubbles (also known as pearls) make for an incredibly unique beverage.
The original recipe was invented in Tainan and Taichung in the 1980s, quickly spreading throughout Taiwan and Southeast Asia.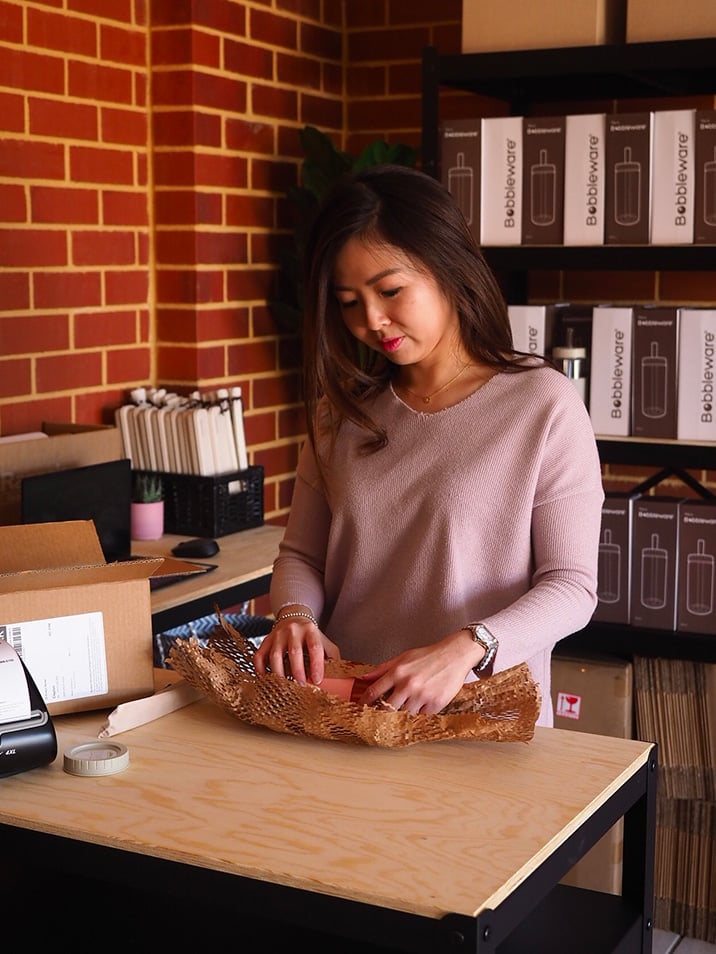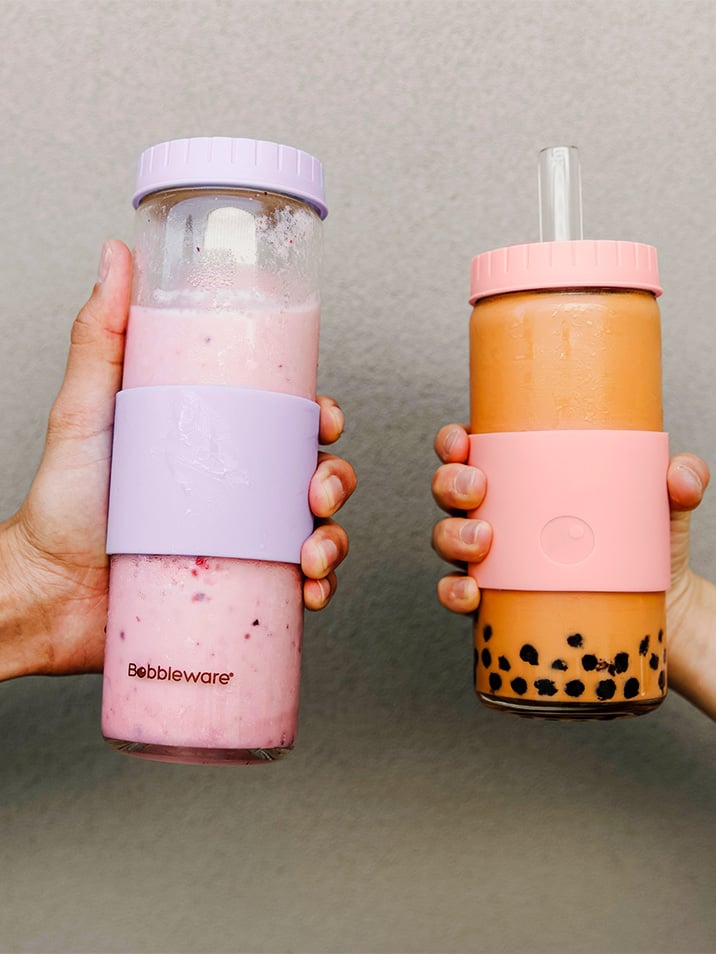 The drink is having a renaissance and people in Malaysia, Singapore, Vietnam, and Indonesia are consuming three cups per person per month according to GrabFood, a popular food delivery service in South East Asia.
Entrepreneur, Jolynn Beh, grew up in the Malaysian city of Penang where drinking bubble tea was a popular social activity after school.
Today she lives in the West Australian city of Perth with her young family and continues the bubble tea ritual.
The bubble tea phenomenon
A few years ago, Jolynn noticed bubble tea was becoming a phenomenon in Australia among both Asian and non-Asian folks. But she was flabbergasted by the vast number of plastic cups and straws being thrown in the bin at cafes, restaurants, and food courts.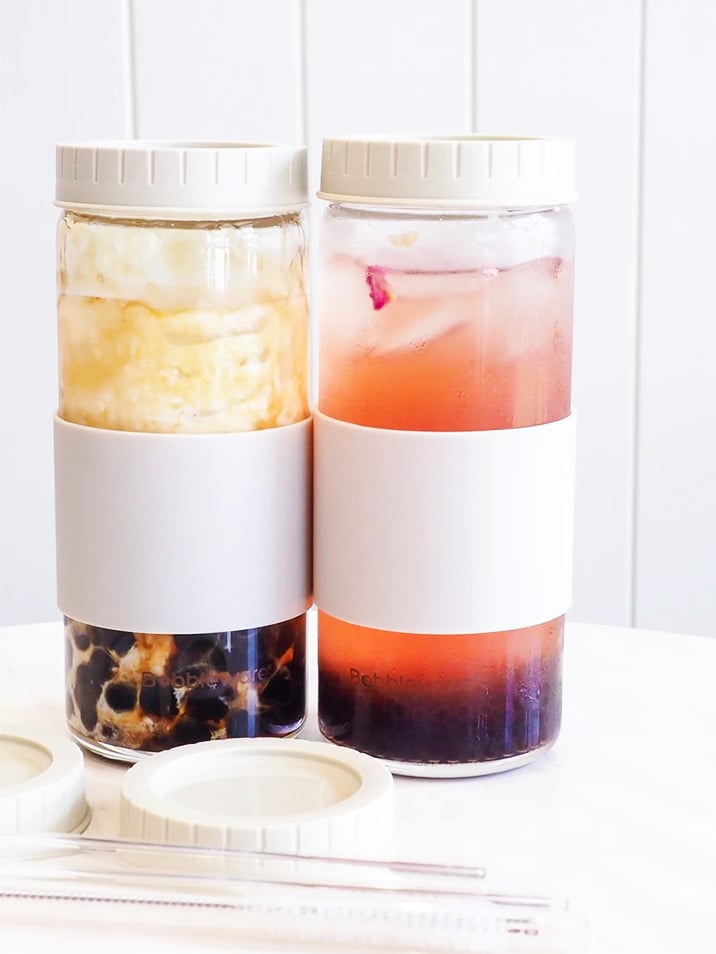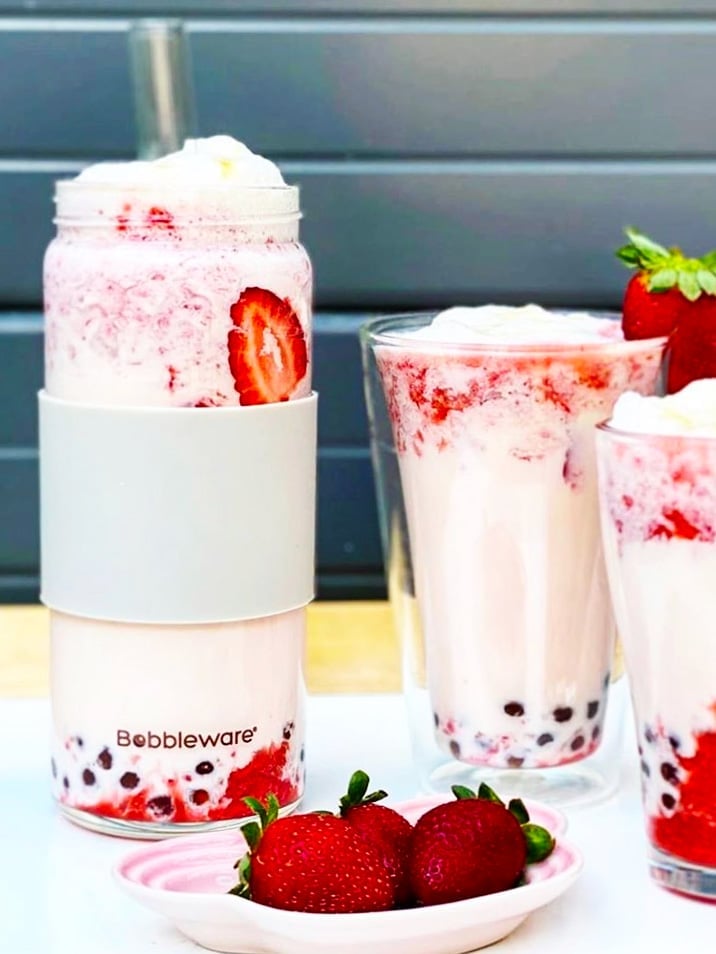 "These days reusable coffee cups are so commonly seen but there were none made for bubble tea and iced coffees and smoothies. It is disheartening to see the instant waste from single-use plastics that come from these popular drinks."
Being a drinkware enthusiast, she came up with a plan to design a reusable bubble tea glass tumbler—a sustainable alternative to single-use plastic cups and straws.
"It had to be practical and at the same time pretty enough so we'd actually want to use it again and again."
Jolynn launched her side hustle, Bobbleware, six months ago and hasn't looked back since.
Her reusable hand-blown tumblers are made from borosilicate glass which is more resistant to thermal shock than any other common glass. They're also eco-friendly, toxin-free, and odourless.
People like these special aesthetic features and the stunning design, so they've been selling like hotcakes. She says her customers are loving them!
Juggling full-time work and a side hustle
Like so many talented and dedicated small business owners we have the pleasure of meeting here at Sendle, Jolynn works in banking during the day and runs Bobbleware after work.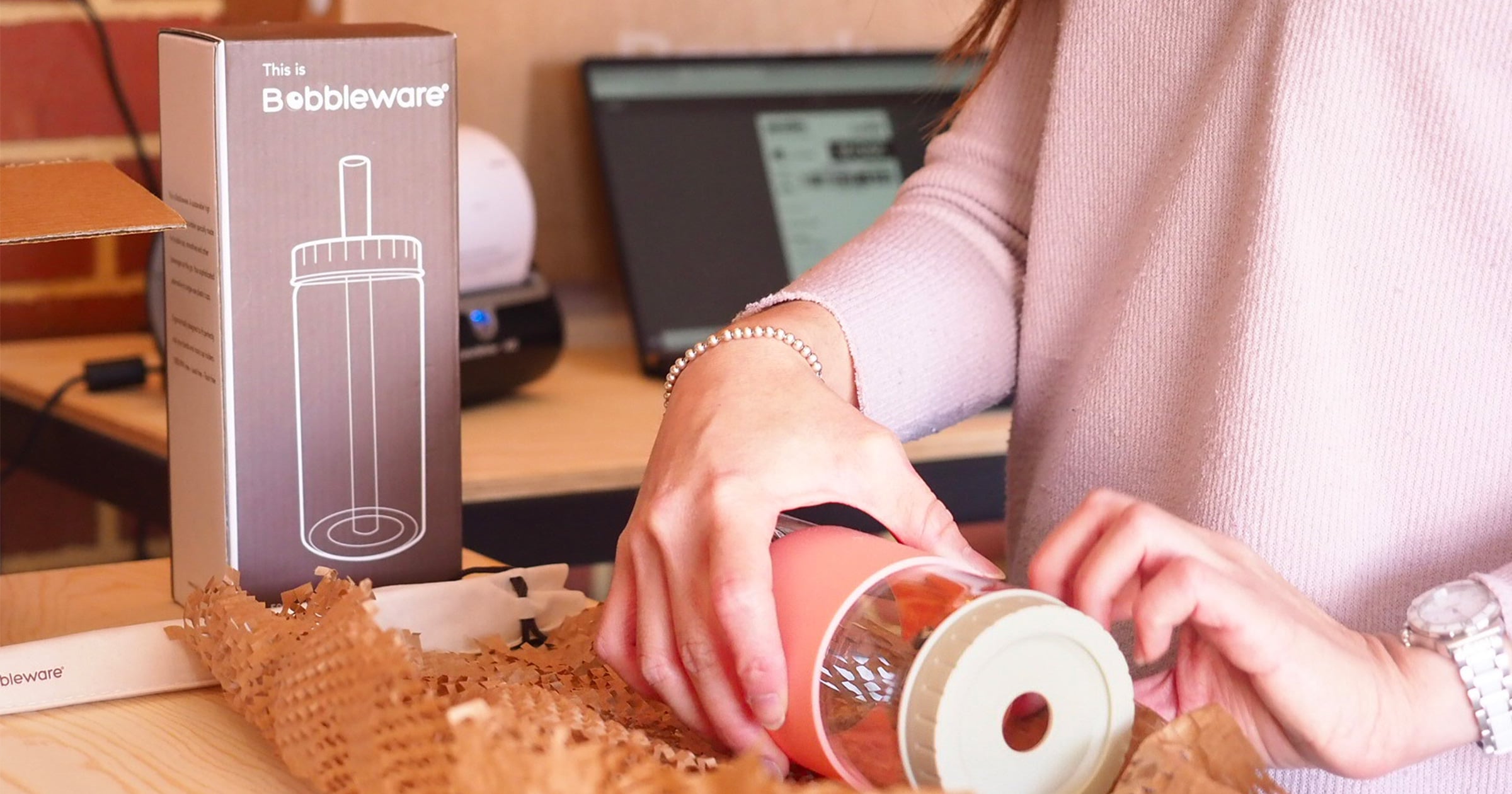 "I had no experience in online selling and knew nothing about programming, but I had a drive to do this on my own and am capable of learning quickly."
Every night of the week she's busy processing orders on her Shopify store, packing up the bubble tea tumblers, and booking them through Sendle.
Sendle came along when we read about their commitment to carbon-neutral shipping, and having the convenience of door-to-door delivery at affordable pricing made it a clear winner.
She manages her marketing, orders, and Sendle shipments all from the Shopify platform. Having everything work seamlessly through one portal makes things so easy. Jolynn even knows her parcel courier by name.
Starting a business on top of a busy life has enough challenges in itself. The streamlined platforms from both Shopify and Sendle have made it very easy to onboard and get on with running my online business.
Sending parcels overseas during COVID-19
Jolynn has a growing customer base across the Asia-Pacific region.
During the early days of the COVID-19 outbreak when international shipping was facing month-long delays, one of her bubble tea tumblers destined for Singapore made an unexpected detour via South Korea.
It still arrived in Singapore in perfect condition!
"I grew up in Penang on the edge of the world's busiest shipping lane. Every time I send an order to a local Australian or overseas customer, it always amazes me how a small thing like one of my bubble tea tumblers can pass through so many hands and travel so far, and still arrive like magic at the right place."
Jolynn says when she's out and about she always orders the original milk bubble tea with pearls, no sugar, and less ice.
Start with what you know
Creating a business starts with something small—an annoyance, a rhetorical question, a simple answer. It starts with what you already know and snowballs from there.
Jolynn knew bubble tea. Noticing the waste associated with it, she created a sustainable solution. And a business was born.
Photos courtesy: Bobbleware