July 14, 2020
Modern Theory: The smell-good, feel-good candle brand
by Sean Flannigan
Not every candle is created equal. While many smell delightful (or like cookies for some reason), what goes into them can vary greatly (such as dirty petroleum-derived paraffin wax). Modern Theory makes candles that are uniquely fragrant, sustainable, and clean-burning.
After eschewing her young love of art for a life in the sciences, Michelle Tu felt the urge to reawaken her creative spirit. Enter Modern Theory, where the two worlds could collide.
With candlemaking, she was able to have a creative outlet that was also a place of tranquility. She passes on that peace of mind to her customers with clean-burning, non-toxic candles and a vision for an increasingly sustainable business.
I talked with Michelle about her transformation from scientist to candlemaker, what it means to be sustainable, her favorite small businesses, and more.
Sendle's small biz quiz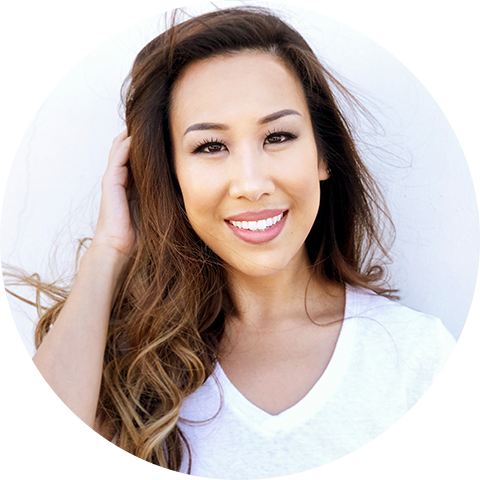 Name, title, and location
Michelle Tu, Owner | San Francisco, California
Business
How would you describe Modern Theory? What if you only had three words?
Modern Theory offers a line of premium candles made with sophisticated fragrances and sustainable ingredients. The candles are designed to evoke feelings of comfort and calm while elevating your everyday space.
In three words: contemporary, sustainable, accessible.
When did you get started? Any particular origin story or were you always going to start a business?
As a kid, I loved making art and being creative.
I'd spend hours drawing comic book characters or painting along with Bob Ross. But as I got older, that creative spirit began to fade and I started focusing all of my time on school.
I spent my formative years earning my degree in biomedical engineering and my doctorate in cell biology, which led me to found my first business.
But after years of feeling restless and wanting more creative freedom, I decided to switch things up and work on a creative project involving candles.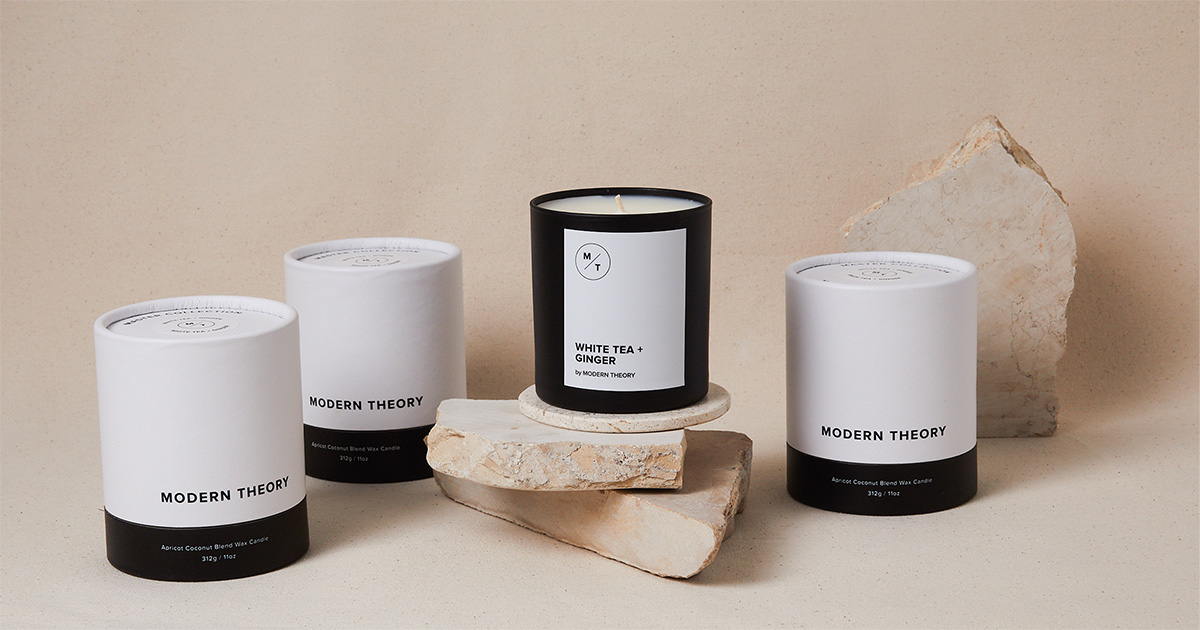 Candles have always been an instant source of peace and relaxation for me.
Even the process of making candles is relaxing. Melting down the wax, mixing in different fragrances oils, and then pouring the warm wax into a candle jar can be very therapeutic.
I also find a lot of joy in designing candle packaging. The boxes, jars, and labels are blank canvases for me to express my creativity and tell a story.
As I started spending more time working on this project, I started to feel my creative spirit awaken again and knew that I wanted to turn it into a business.
You have another company as well, right?
Yes! I started a skincare company called CURA Skincare in 2015, which was inspired by my PhD research on skin regeneration.
Having gone through the entrepreneurial gauntlet before, I've learned a lot of lessons (and made a lot of mistakes) that have been super helpful in building and growing Modern Theory.
What did you do before you started Modern Theory?
I was working on CURA full time, but before that, I spent most of my life working as a scientist in some capacity.
Why did you choose to sell sustainable candles?
Global climate change is one of the greatest threats to our environment and existence.
As consumers and business owners, we have to do better in tackling climate change and choosing more sustainable ways to shop and do business.
Being sustainable isn't an option anymore, it's a necessity.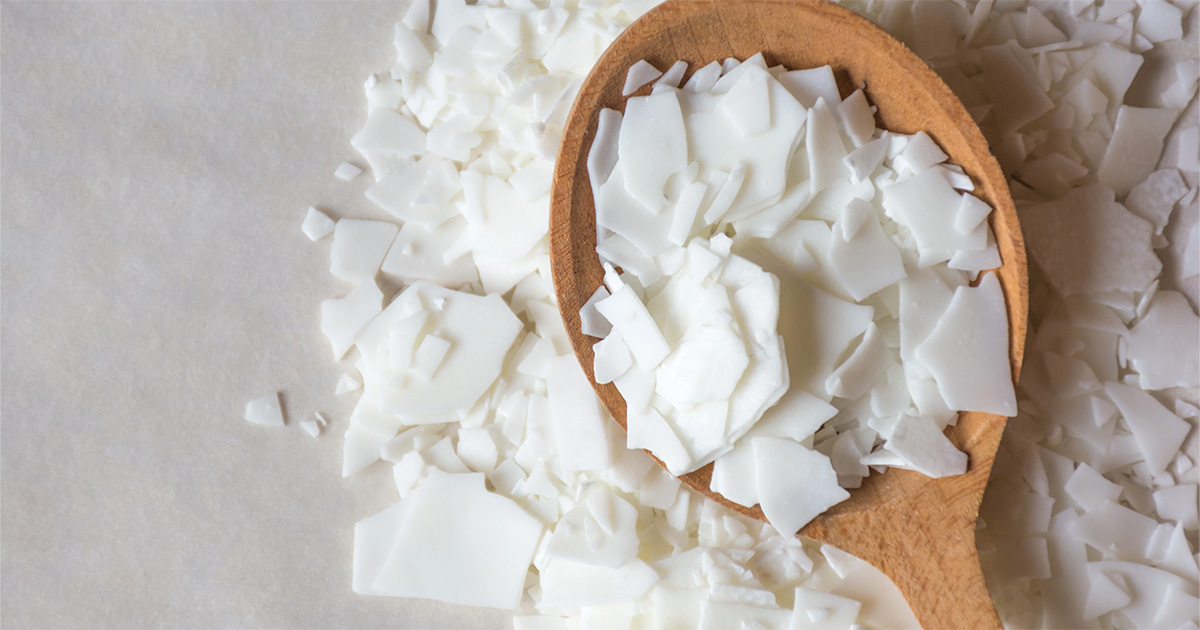 As a cell biologist and someone who cares deeply about our planet, I'm very intentional about what products I'm creating and how they affect our environment.
That's why I chose to make candles with a sustainable blend of apricot and coconut wax, which burns cleaner than traditional soy wax. I also use fragrance oils free from toxic chemicals that are commonly found in scented candles.
I want my customers to enjoy a cleaner burn and some peace of mind.
What sets you apart from other companies selling similar items?
The unique designs, nuanced fragrances (examples: leather + suede, floral + fern, tobacco + bergamot), and sustainable wax are what really make Modern Theory stand out from other companies.
As crowded as the candle market is, few brands seem to be offering anything new or different.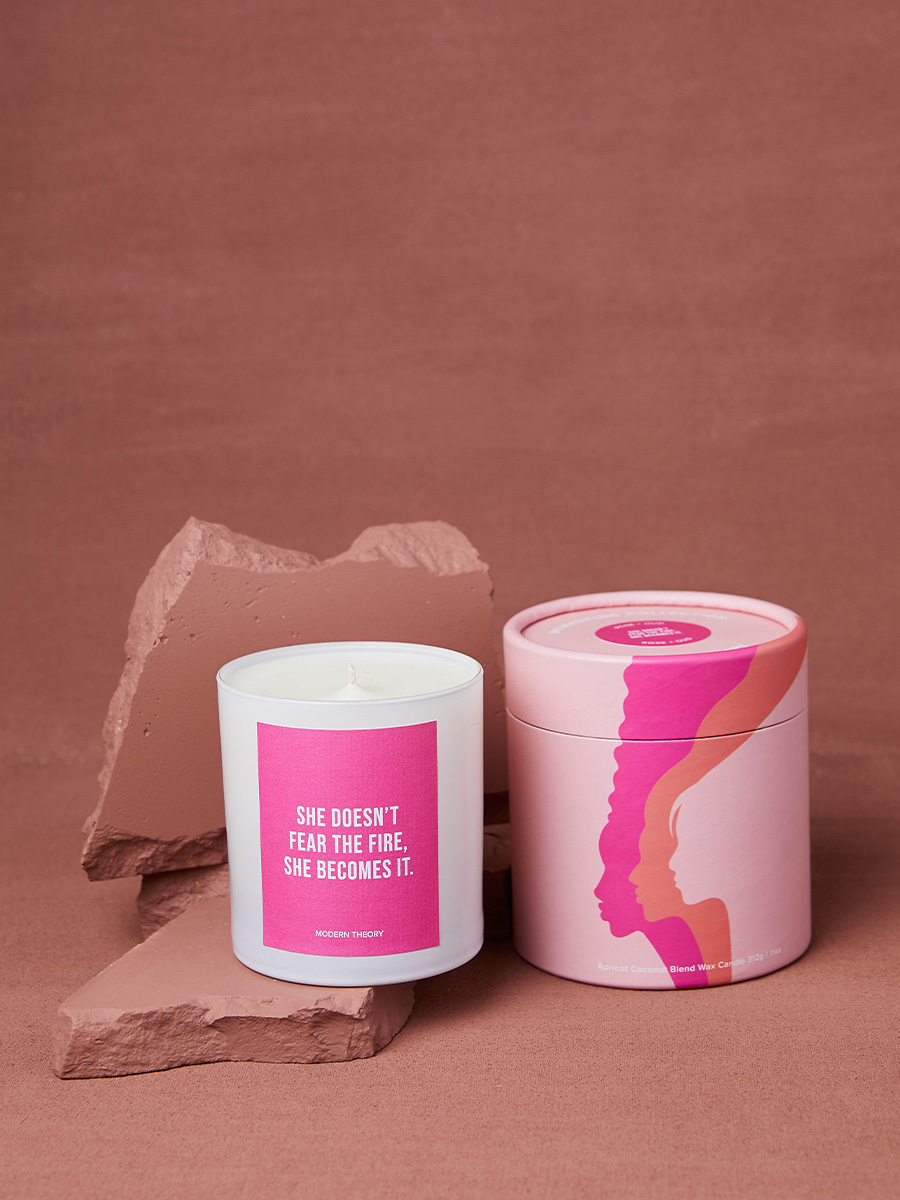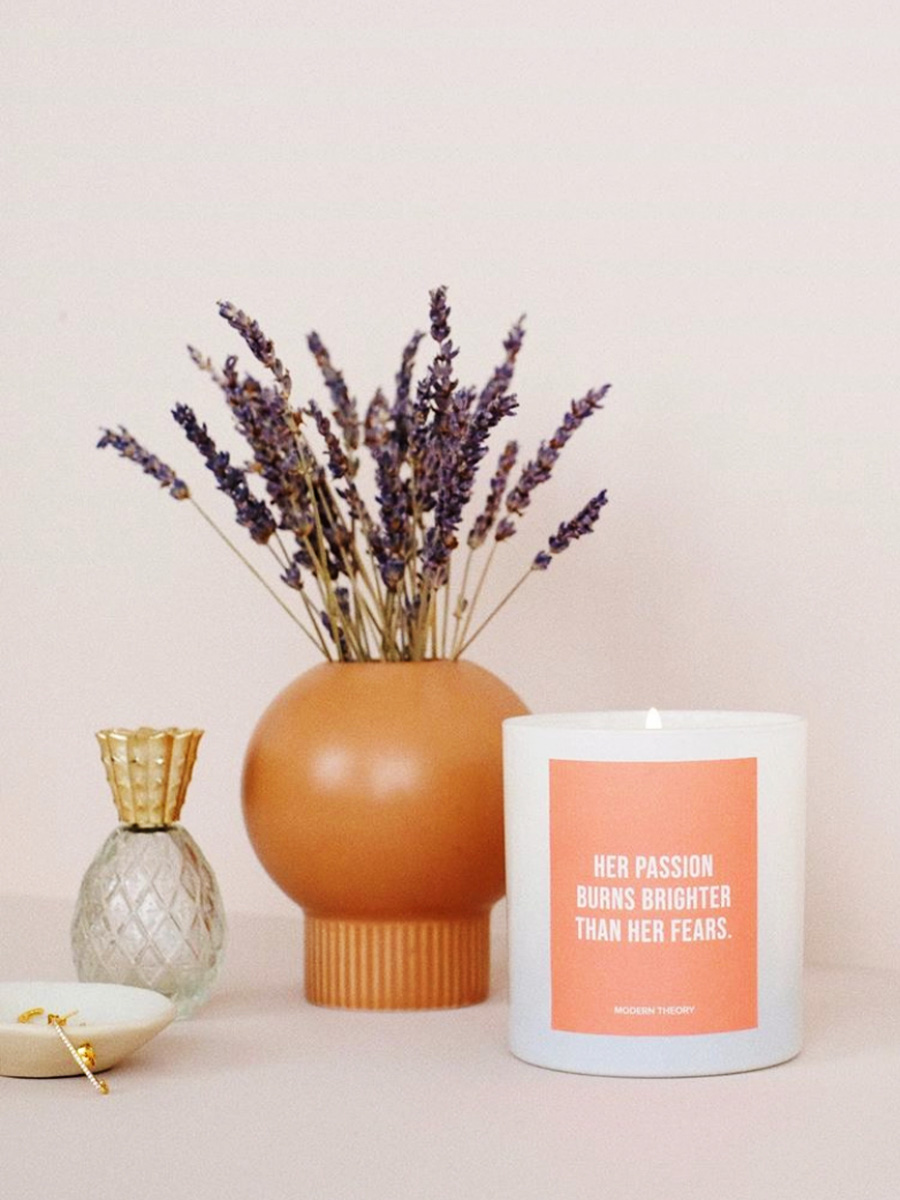 The candle industry is pretty old-school and I think it's ready for disruption. I see a ton of opportunities for innovation and have so many ideas to help improve the product and consumer experience.
I can't wait to bring these ideas to life soon. Stay tuned!
What are your favorite small businesses out there?
This is a tough one, I have so many!
Flora Grubb is a beautiful garden center, where you can shop for plants and sip on coffee while enjoying their gorgeous living wall.
I also love Picnic SF and Therapy for their great curation of local goods and unique gifts.
I probably eat out more than I shop, so I can't forget to mention my favorite neighborhood dumpling spot, Shanghai Dumpling Shop.
When I need comfort food, I get my fried chicken fix at Hard Knox. And if you're looking for no-nonsense French food and big Parisian vibes, Chez Maman is the place to be.
What is your favorite thing to listen to when working?
I usually like to start my day listening to podcasts like NYT Daily, Crime Junkie, and anything on NPR.
Then I switch over to listening to music. My music taste is pretty broad, but the artists that I've been listening to the most lately are Da Baby, Run The Jewels, Rosalía, and Orville Peck.
What does sustainability mean to you? How does that play out in your business?
Sustainability means being mindful of how our everyday decisions and actions can affect our planet and taking the necessary steps, whether big or small, to help reduce our impact on the environment.
I think education also plays a critical role here.
The responsibility is on us to teach and show our youth how to live a more sustainable lifestyle, from composting to using less single-use plastics, so that they and future generations can help push back the devastating effects of climate change.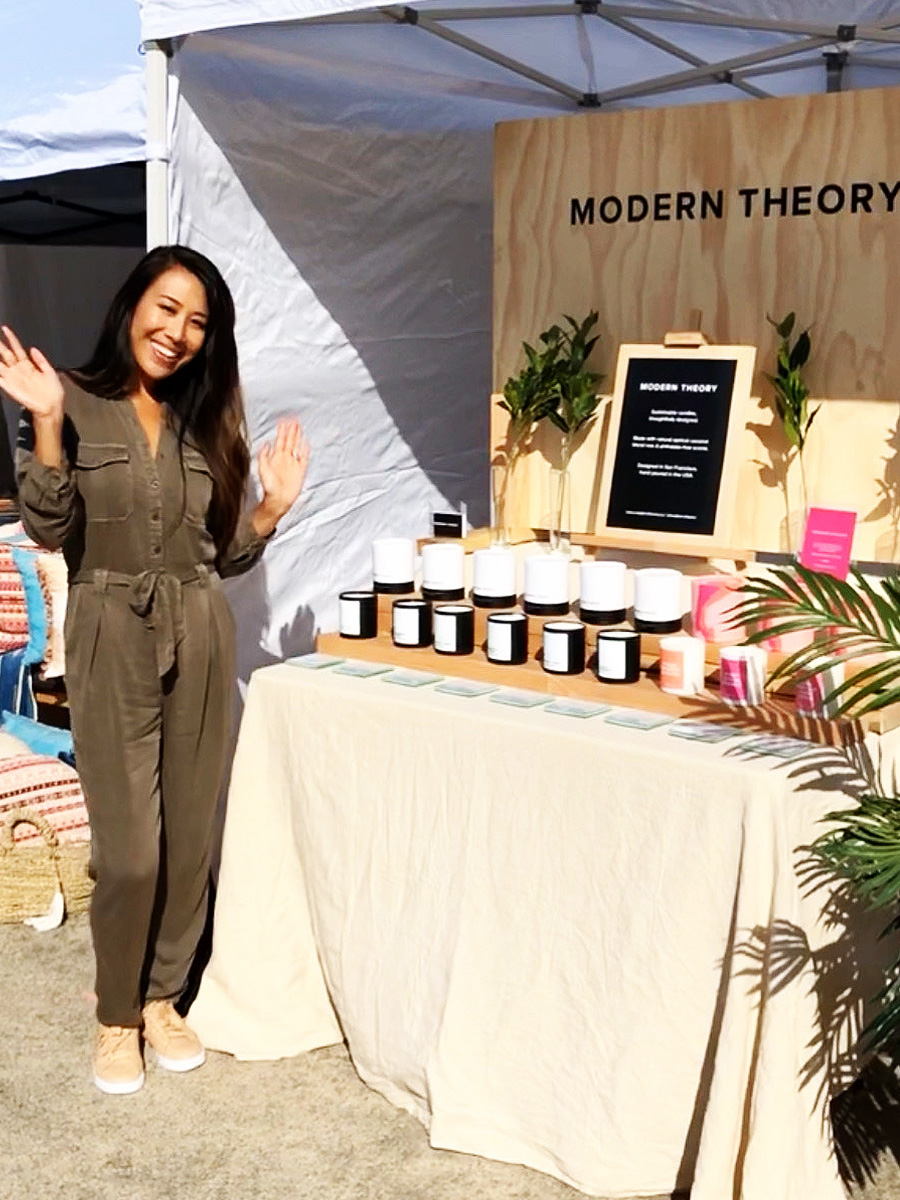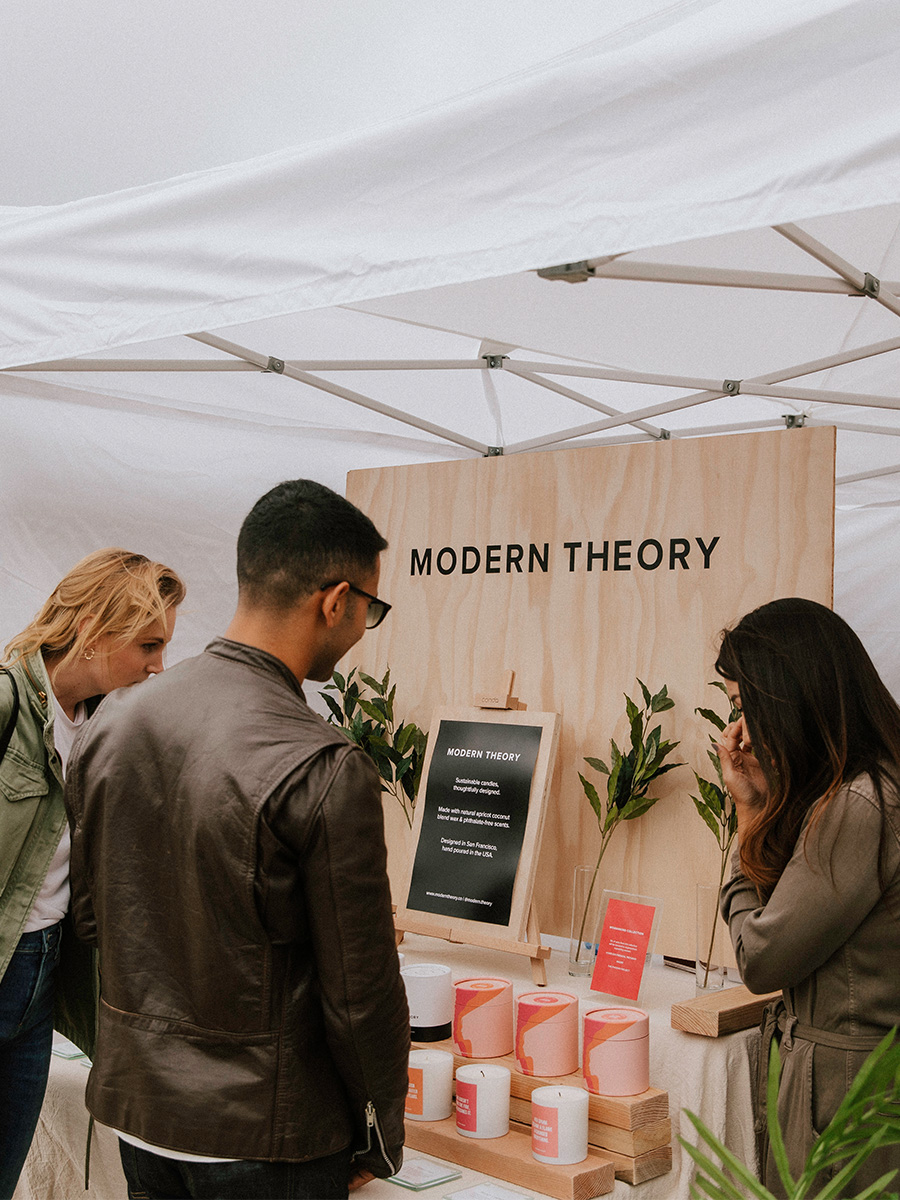 Consumerism is an important economic driver but also a big contributor to global warming.
I know it's not easy to find the balance between the two, but I believe it's achievable and that we can do business more sustainably.
My bigger vision is to make Modern Theory a truly sustainable business. I'm taking the first steps by working with manufacturers to minimize carbon emissions, implementing low-waste/zero-waste initiatives, and using carbon neutral delivery services, like Sendle.
I'm willing to go the extra mile to drive sustainability and encourage other businesses to do the same.
Are you hoping to keep growing your company or keep it about the same size?
The plan is to definitely keep growing.
I'm bootstrapping the business right now and ready for new challenges, but I don't want to get too ahead of myself.
I don't mind taking the steady and slow approach as long as I can keep creating!
How did you find Sendle?
A business owner I met at a shared co-working space put Sendle on my radar and introduced me to someone who works for the company.
After talking to them, I was excited to check out Sendle and I've been a happy customer and fan ever since!
Modern Theory socials: Instagram | Facebook | Pinterest
Photos courtesy: Mithi Studio and Modern Theory