July 9, 2020
SOBAH: A bush-made brew that's challenging Australia's drinking culture
by Hannah Belcher
SOBAH is a non-alcoholic craft beer brewed with 'bush tucker' which is food native to Australia and used by Indigenous Australians; the Aboriginal and Torres Strait Islander peoples.
Australians love to drink and so did Clinton Schultz—a psychologist, entrepreneur, and Gamilaroi man from the indigenous community in Queensland.
It was a wake up call from his kids that made Clinton give up drinking and go on to launch one of Australia's most successful non-alcoholic beverages with his wife Lozen.
I talked with Clinton and Lozen about how they got Sobah literally off and out of the ground.
Sendle's small biz quiz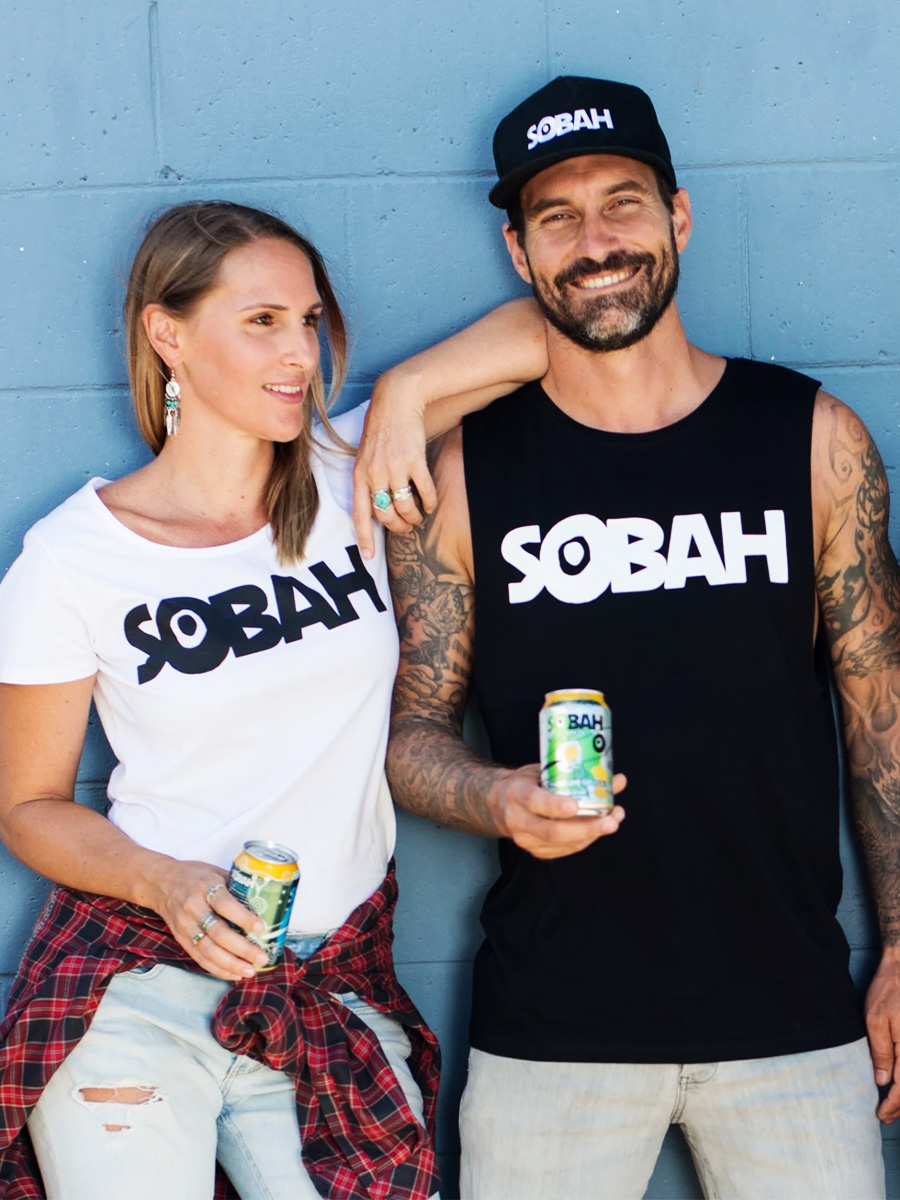 Name, title, and location
Clinton and Lozen Schultz, Founders | Queensland, Australia
Business
In three words, how would you describe SOBAH?
Positive change driven.
When did you get started?
We had the vision in 2014 and launched commercially in December 2017.
Any particular origin story or were you always going to start a business?
LOZEN: Sobah was somewhat accidental. Clinton sobered up in 2014 and transferred his love for Aussie beer to finding a decent non-alcoholic alternative.
Around the time when Clinton gave up drinking alcohol, there were limited options for adult tasting non-alcoholic drinks in bars, cafes and restaurants.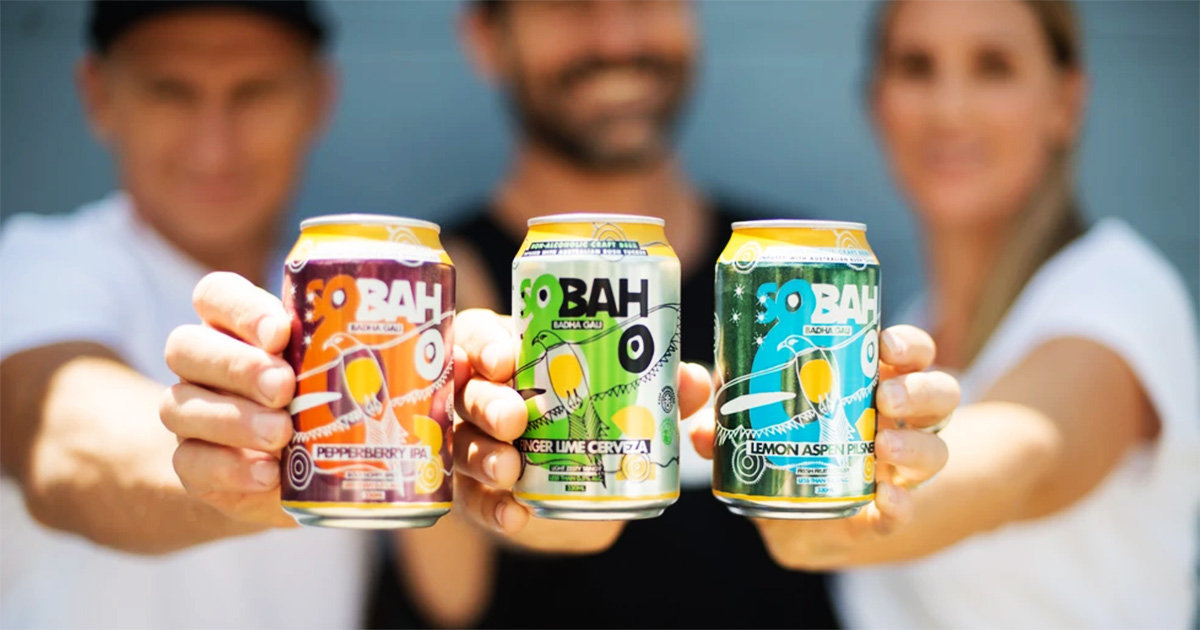 We started making drinks to go with our food truck menu in 2017, including our own non-alcoholic beer SOBAH on tap. Soon punters were coming just for the beer.
We launched it commercially in December 2017 and shipped our first orders directly to customers via Sendle.
Sobah has come a long way because initially, we had to run a crowdfunded online campaign to be able to get the money in order to put a product in a can and then make it available for market.
What did you both do prior to launching SOBAH?
LOZEN: I was a secondary school teacher with a Master's degree in Education majoring in Guidance and Counselling prior to launching Sobah.
I manage the Sobah business. I'm the She-EO!
Clinton is a registered psychologist with a Ph.D. in Aboriginal health and wellbeing. He teaches full-time at the School of Medicine at Bond University on the Gold Coast.
He also runs an independent consultancy business in organisational psychology and works in suicide prevention and drug and alcohol rehabilitation.
Clinton helps out with Sobah amongst everything else.
Why did you decide to give up drinking alcohol?
CLINTON: I stopped drinking about six years ago and that came about through my boys just saying to me one day, 'Dad you can please stop drinking silly drink,' and I just went, 'yeah I can.'
That was part of it, but I also got to a space in my life where I just couldn't handle being a hypocrite.
If I was going to be out talking to others as a psychologist about the dangers of unhealthy relationships with drugs and alcohol then I wanted to be damned sure that I wasn't continuing to have one myself.
How has your experience with alcohol influenced the way you help others?
CLINTON: I really see a void in the way that drug and alcohol healing work is done in this country, particularly for us as Aboriginal and Torres Strait Islander peoples.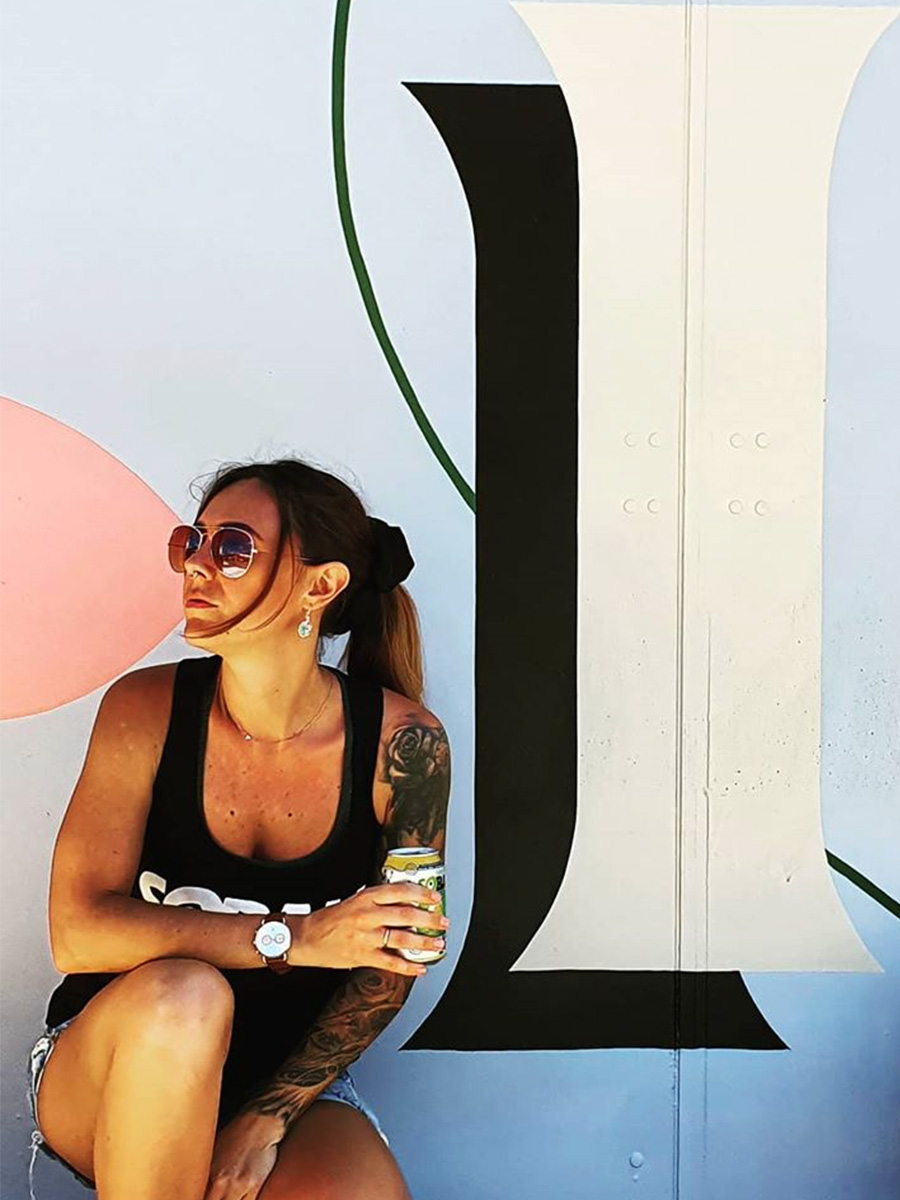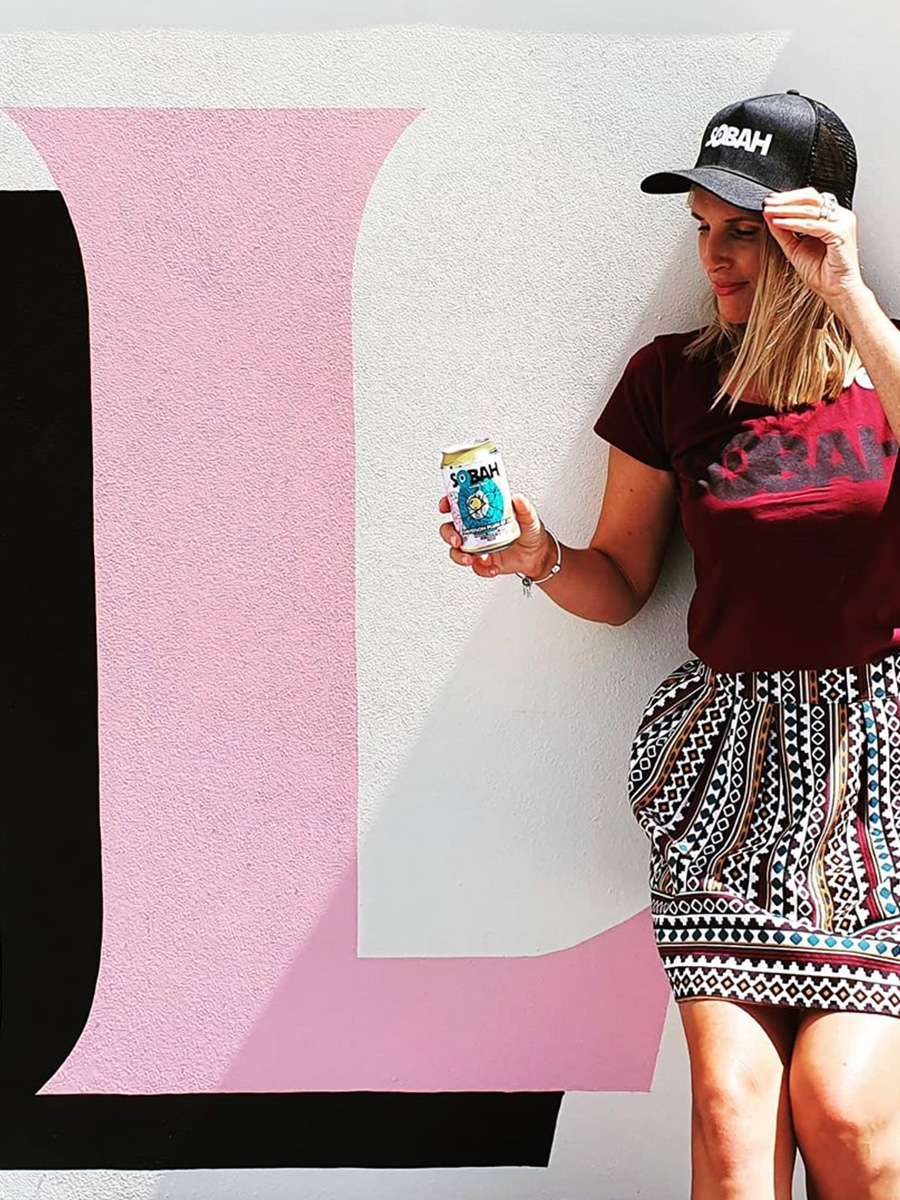 The psychology that I practice I guess would be considered quite different from what a lot of people practice.
There's a difference between Aboriginal psychology and Western-based psychologies. But I work with a lot of non-Indigenous people using Aboriginal philosophies, and it works.
How much demand is there for non-alcoholic beer?
LOZEN: There was a real gap in the marketplace for decent non-alcoholic adult drinks when we came up with the idea of launching Sobah.
We initially started making it for ourselves and our local market but before long, the demand for our product was growing faster outside our region. So we began to scale up and then kept going.
What sets you apart from other companies selling non-alcoholic beer?
LOZEN: Well, there isn't anyone selling quite the same thing.
As an Australian made non-alcoholic craft beer, Sobah was first to market. It has only been the past couple of months that other Australian-made non-alcoholic craft beer has started to emerge.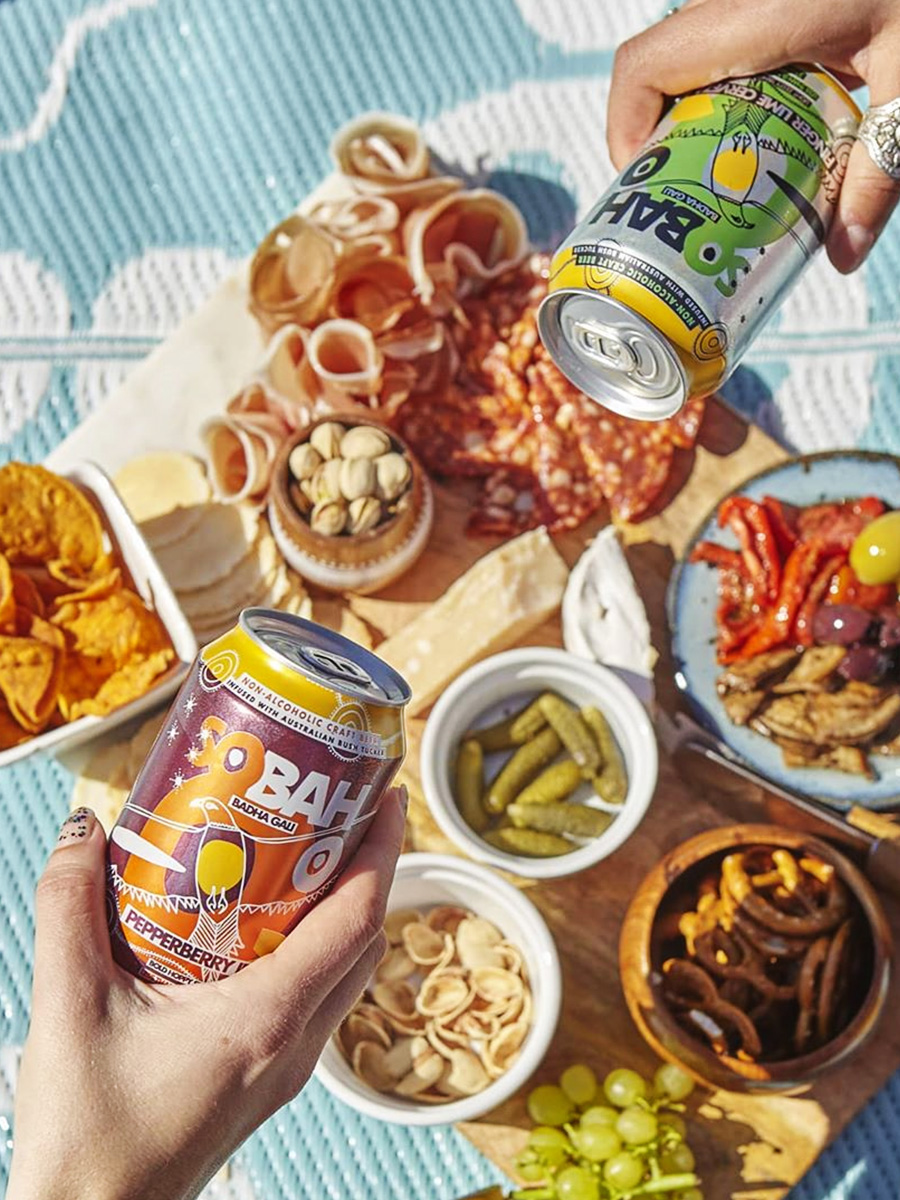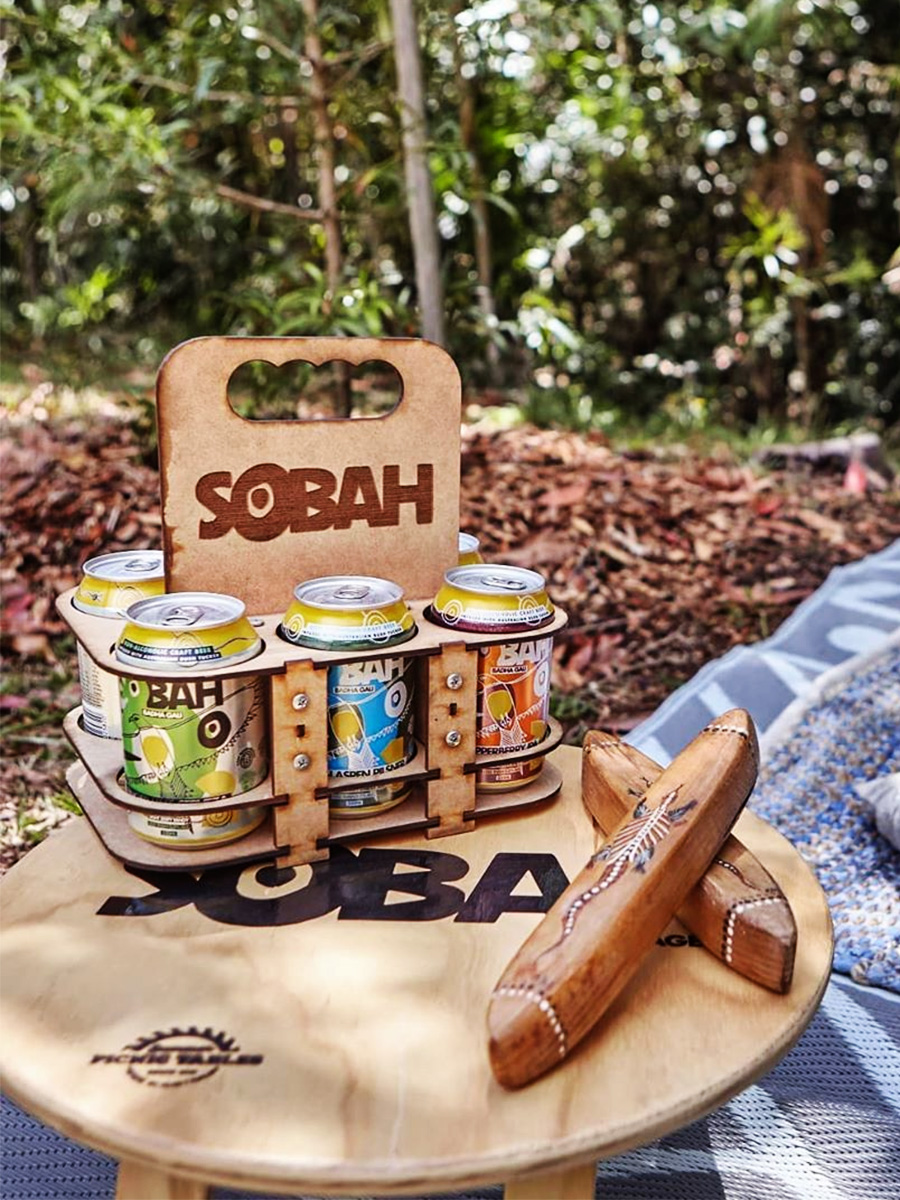 Sobah is still different due to our innovative processes, the use of Australian bush tucker, and that we're an Aboriginal owned and led business with a social purpose.
How different is the brewing process to alcoholic beer?
CLINTON: It's brewed the exact same way as alcoholic beer. We don't heat treat and we don't use chemical treatment.
We properly ferment, we then infuse it with native produce which gives Sobah its distinct flavour.
Everybody who has tasted it says it's the best non-alcoholic beer they've tried.
Australia is a beer-drinking nation. What's been the reaction to Sobah?
CLINTON: When we got started there was a very low acceptance for non-alcoholic beverages but now there are far more Australians, particularly young people and Baby Boomers, who are more mindful about what they drink, eat, and how they're living their lives.
We're glad to be able to encourage people to focus on a more healthy, outdoor, adventurous lifestyle by choosing to drink our non-alcoholic craft beer.
Much of our existence has been about hammering the message to Australians about having a look at some of our drinking patterns.
Becoming sober. That must've inspired the name Sobah?
CLINTON: Sobah means place of sobriety. It is a play on the word 'sober,' and the suffix 'bah' means 'place of' in many East-coast Indigenous languages. Such as Pinkenba and Elimbah in Queensland.
What are your favourite small businesses out there? Ones you always go back to.
LOZEN: There is an awesome range of local, independent businesses, particularly First Nations businesses. We love to support local, especially businesses that have social, cultural, and environmental purposes.
We support and frequent:
What is your favourite thing to listen to when working?
LOZEN: Most of the time we listen to Triple J but we've had Emily Wurramurra, Dallas Woods and Okenyo going a bit lately at Sobah HQ.
What does sustainability mean to you? How does that play out in your business?
LOZEN: It's one of the most important aspects of our business model.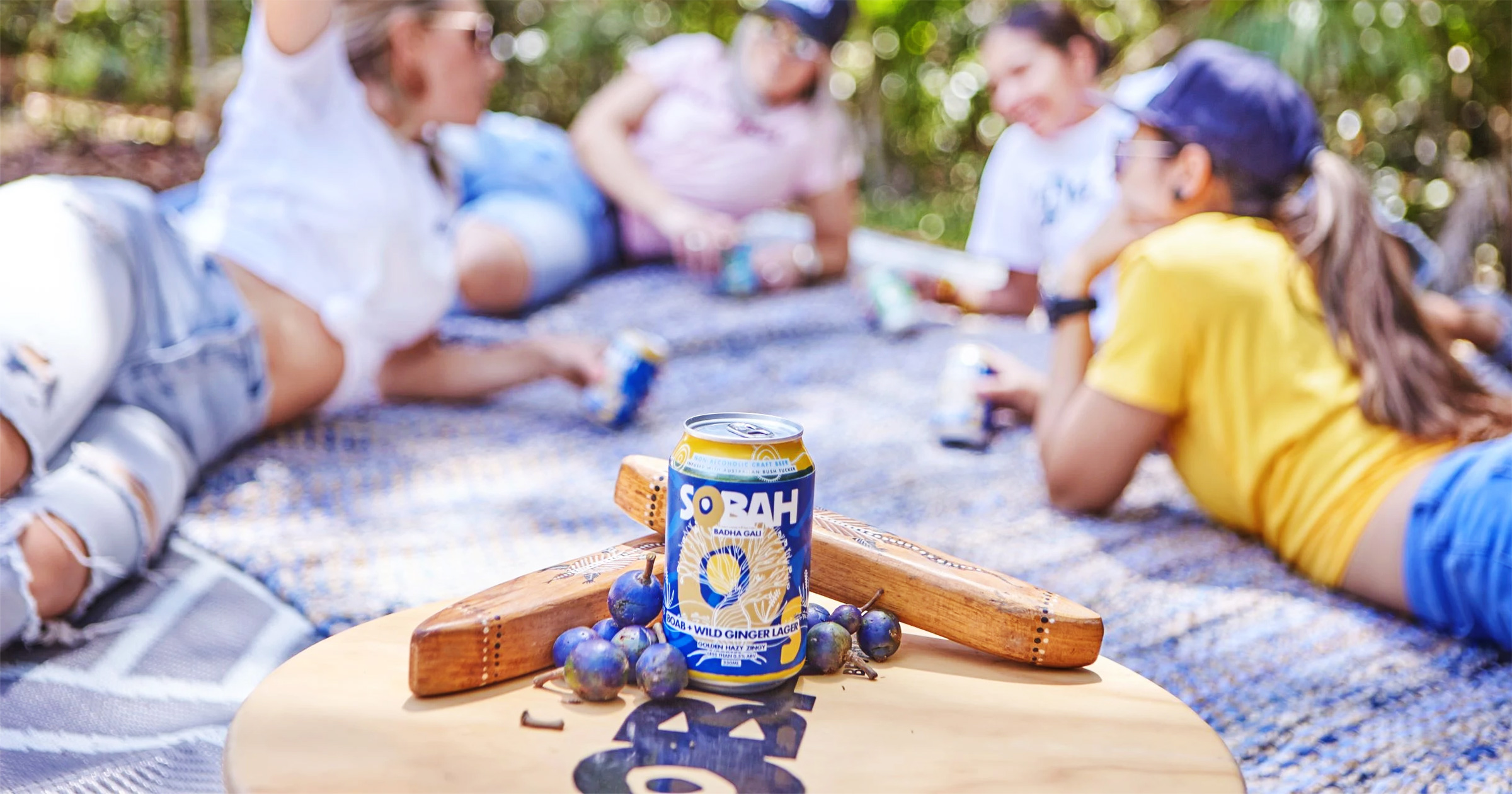 We have used limited packaging to reduce waste as well as selecting recycled or recyclable materials and products as much as possible.
Even the choice to run our beer in cans was well researched on an environmental basis.
Are you hoping to keep growing your company or keep it about the same size? And what about COVID-19?
LOZEN: World domination!!
We hope to see Sobah as one of the world's most respected brands for producing premium non-alcoholic craft beverages and supporting charitable causes all the way.
There aren't many businesses in the food industry that haven't been affected by COVID-19 and they've had to evolve to survive.
We "lost" much of our business due to COVID-19 venue closures, but we amped up our marketing and brand awareness, teamed up with some distributors and collaborated with other craft beer legends.
Sobah sales have picked up again, and we're also preparing to brew more special releases in the coming months.
We're really encouraging people to support local, indie businesses in Australia during the pandemic. It's more important than ever.
How did you find Sendle?
CLINTON: Sendle was recommended to us from a close friend who is also one of our business mentors.Jake owns and runs MX Store which is Australia's largest online store for anything motocross. His eCommerce model is exemplary!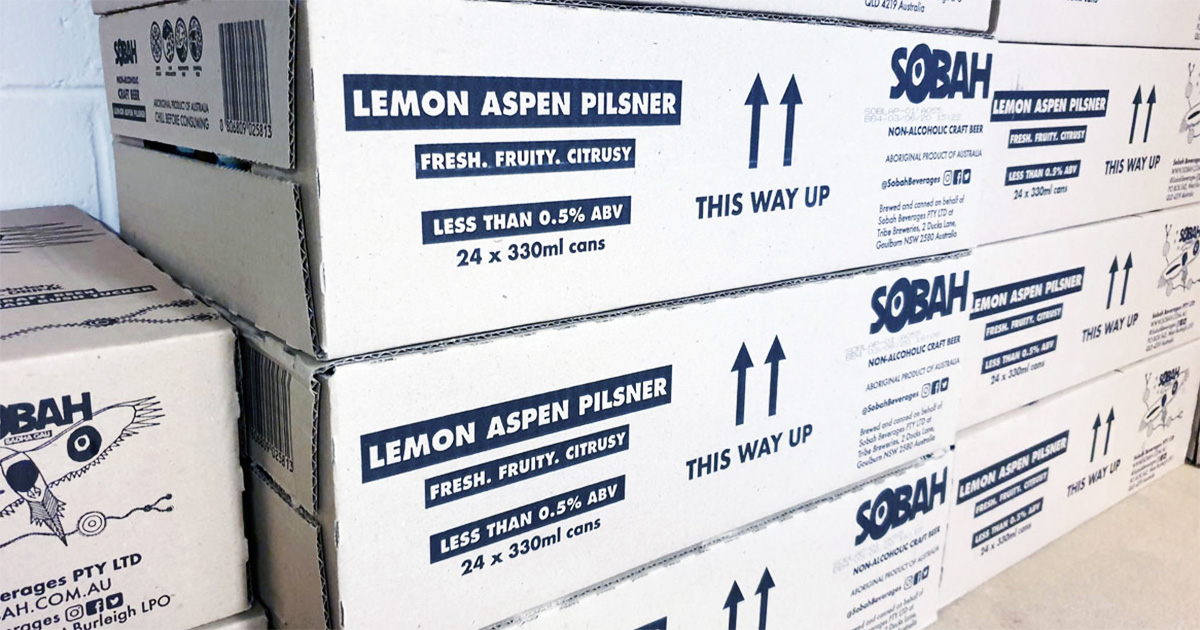 It's Dry July in Australia - the perfect time to order a delivery of non-alcoholic beer from SOBAH.
Sobah's socials: Instagram | Facebook | Twitter
Photos courtesy: SOBAH