July 3, 2020
Made in America: One bootmaker's journey from side hustle to small-batch
by Sean Flannigan
Boots have been protecting our fragile feet from the elements for millennia. These days, we can choose from a dizzying array of boots, but they all seem to boil down to two varieties—sharp and stylish yet delicate or tough and comfy yet graceless.
Unable to find the stylish yet sturdy boots he really wanted, Andrew Svisco set out to make his own. While working long hours as a stock analyst, he began to build out his vision of an American-made, high-quality boot that wouldn't break the bank.
Thus Parkhurst was born. I talked with Andrew about his transformation from finance to footwear, why he uses vegetable-tanned leather, and why he chose to keep manufacturing in the US.
Sendle's small biz quiz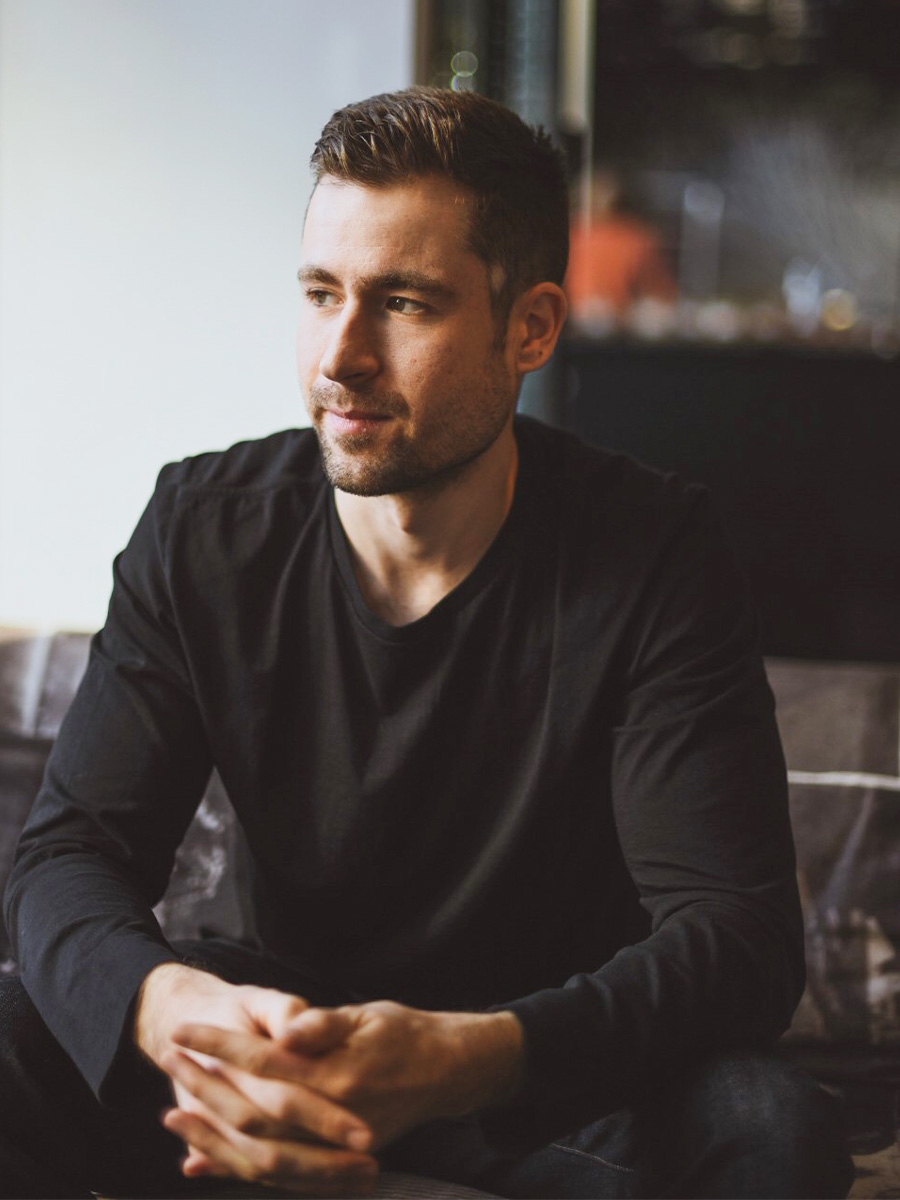 Name, title, and location
Andrew Svisco, Founder | Buffalo, New York
Business
How would you describe your business in a nutshell? And, what about in just three words?
In a nutshell: We make boots in Western New York focusing on materials, design, and value while looking out for our customers, community, and the industry at large.
In three words: Design, Value, Responsibility.
You were an investment banker before this. How did you get from selling stocks to selling boots? Were you always going to start a business?
I worked as a stock trading analyst, so I wasn't really involved in sales so much as I was an analyst for the brokers on the exchange and floor traders at the bank I worked for.
I have always had an entrepreneurial desire and I've always wanted to create something that was bigger than myself that everyone could enjoy.
Why boots?
It started when I was trying to find a cool-looking, American-made boot but kept running into two problems:
First, most American-made boots I found were bulbous, workwear-style boots and there are so many of them.
Second, all of the dressier American-made boots and shoes started at $450-$500 and only went up from there.
I wanted something more dressy but also something which had the performance capabilities of a work boot, should I find myself in a situation where I needed to rely upon those traits.
So I thought there has got to be something in between out there at a value-driven price point. Enter Parkhurst.
At Parkhurst, we use the same quality materials and build as those high-end boots starting at the $450/$500 price point but sell them for $150-$200 less. And, they're made in Western New York.
So, how did your idea become a brand?
I pitched my idea to a local factory that happened to be one of the oldest operating in the USA.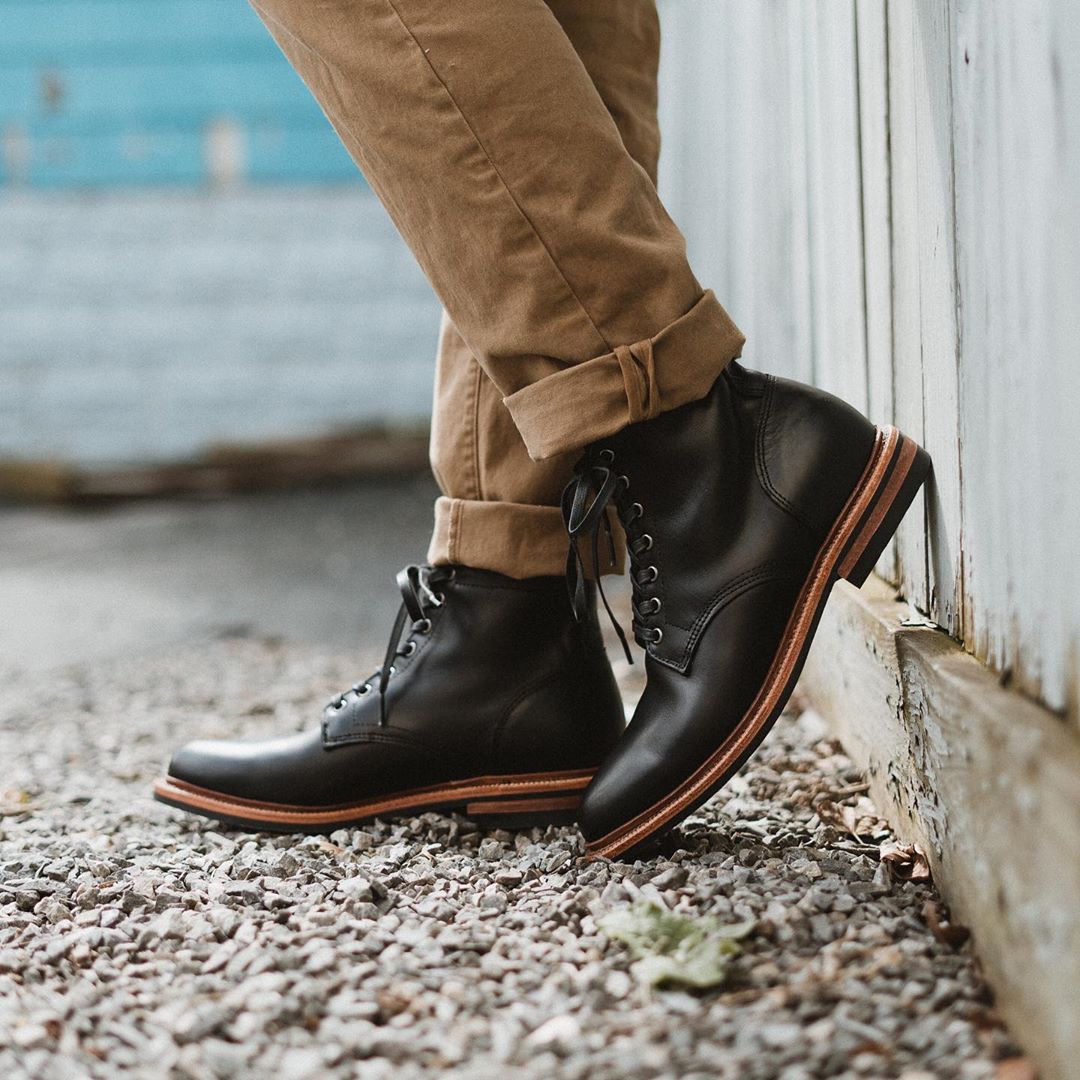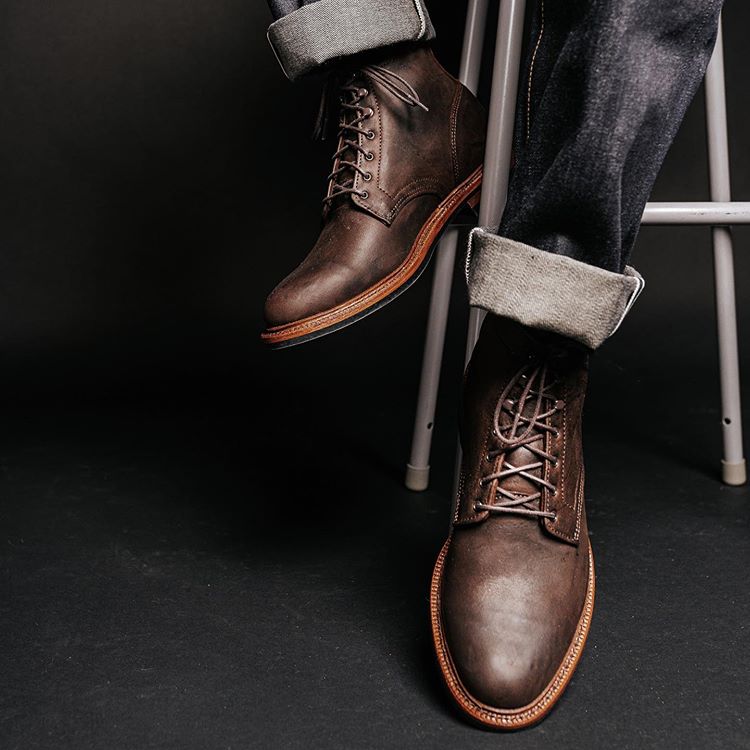 We worked on some samples and I went to NY Men's Fashion Week with these boots in Ziploc freezer bags and my backpack. I went around showing them to everyone I could and pitching my brand.
During the few years leading up to launch, I was working 70-80 hour weeks at my day job (60 hours would be light for us) with hardly any time to pursue Parkhurst.
It wasn't unusual in a typical weekday to get into the office at 6:30 or 7 in the morning, get out at 7-9 at night, come home, eat dinner, then work on Parkhurst until midnight or 1am. Then get up and repeat it the next day.
So I made the time. I took all of my vacation and sick days to either travel for the business or drive out to the factory—just 30 minutes from where I live—to help work on development.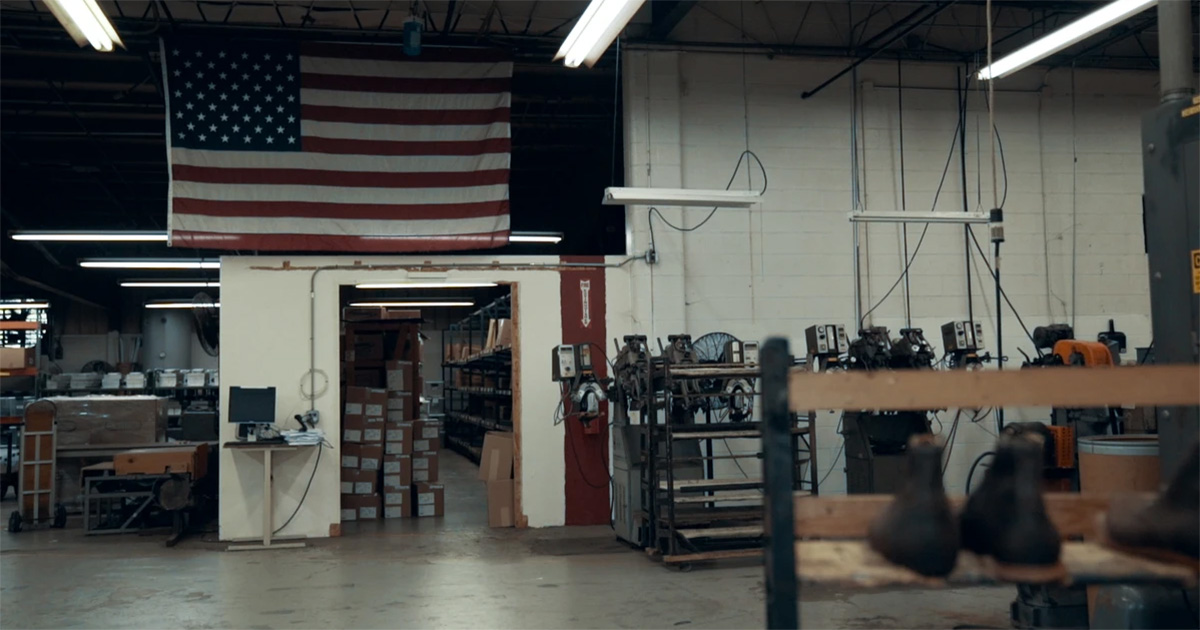 Next thing you know I was selling in a local J.Crew store. I started to receive a few wholesale orders, marketing was getting lined up, and things were all falling into place.
I left my day job in July of 2018, taking the Summer and into Fall to work on some last-minute things, and officially launched Parkhurst in October of 2018.
Leading up to before I left my job, I earned the biggest promotion during my career. It would have opened many doors for me. But I decided to give it up to give Parkhurst a chance.
How did you figure out your sourcing and supply chain? What were you looking for?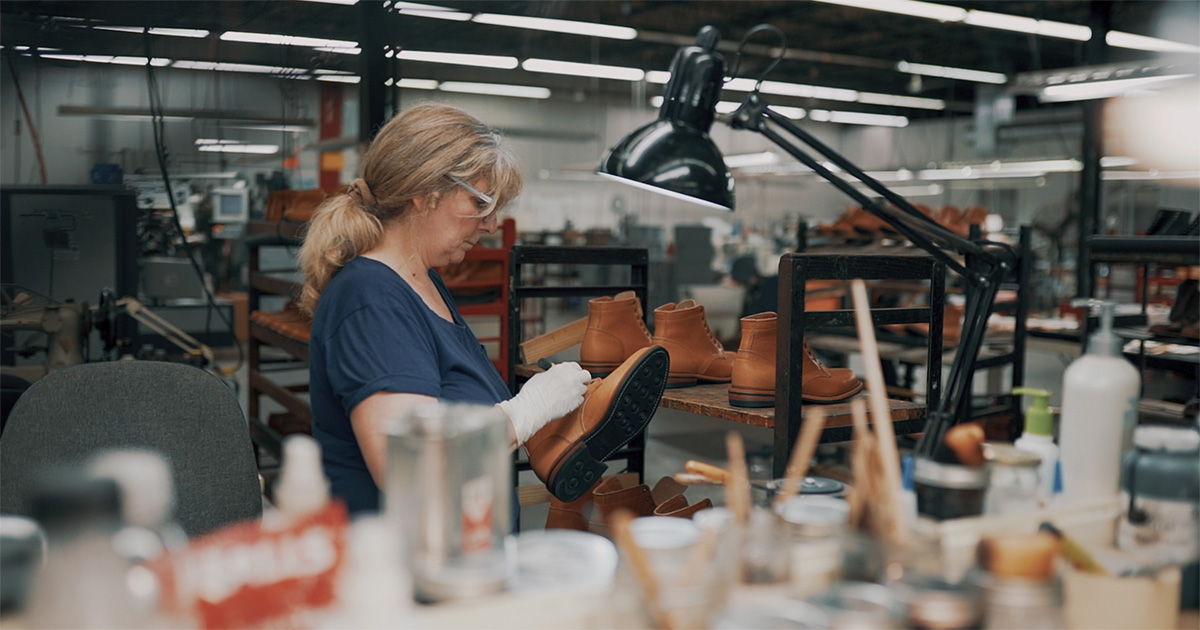 This was the most difficult part.
Much of the reason many manufacturers these days choose to manufacture overseas is due to the lack of a properly established, constantly flowing supply chain here in the US. That and a decent cost increase, of course.
For me, it involved introducing myself and pitching my story to a bunch of suppliers in the US, whom I met through trade shows and networking referrals, in the hope they would do business with me.
It's like, once you meet a heel manufacturer, they know a sole manufacturer and things tend to just fall into place. That's how this industry can be.
From there I was looking at ways to make the components more unique to my boots such as using different thicknesses, shades of leather, shapes etc.
What sets you apart from other companies selling leather boots?
I think there are a few things that set Parkhurst apart.
First, I design all of my own boot lasts and patterns that give the boot its shape and fit.
Most other larger companies go to a factory overseas and use whatever lasts they have in stock and call them "their" lasts. I learned this through my travels and meeting people in the industry.
Second, the price point for the materials and build quality. I use the same components as the much more expensive boots and shoes and I am able to offer my boots for less. I believe this creates great value for many customers.
Third, transparency. I am always showcasing the materials used, where I get them from, and how they're made.
Finally, I am a one-person brand. Not only am I involved in working on parts of the boots (nailing heels, building insoles, and doing custom work) but I am also my customer's and fan's point of contact for any questions they may have or service they may need.
As an owner, I am able to get direct feedback from my customers and fans and I am able to implement feedback and changes which I have documented on social media.
If I were to throw one last one in there I would say unlike other larger brands and companies, I work directly with a group of eight skilled craftsmen and craftswomen right here in Western New York to help make the boots.
I am there on the factory floor often, helping with things like shipping and receiving leather for my boots.
We don't work out of a huge factory with multiple machines running all the time and 100-200 people working. It's a small operation and a small company and my focus is on making things as efficient as possible.
You use vegetable tanning for your boots. Why did you choose this method? How do other tanning methods differ?
Yes, I do use vegetable-tanned leather in my boots.
More specifically, the use of vegetable-tanned leather comprises a decent amount of my boots including the welt, midsole, heels, upper leather depending on the model and insole, depending on the model.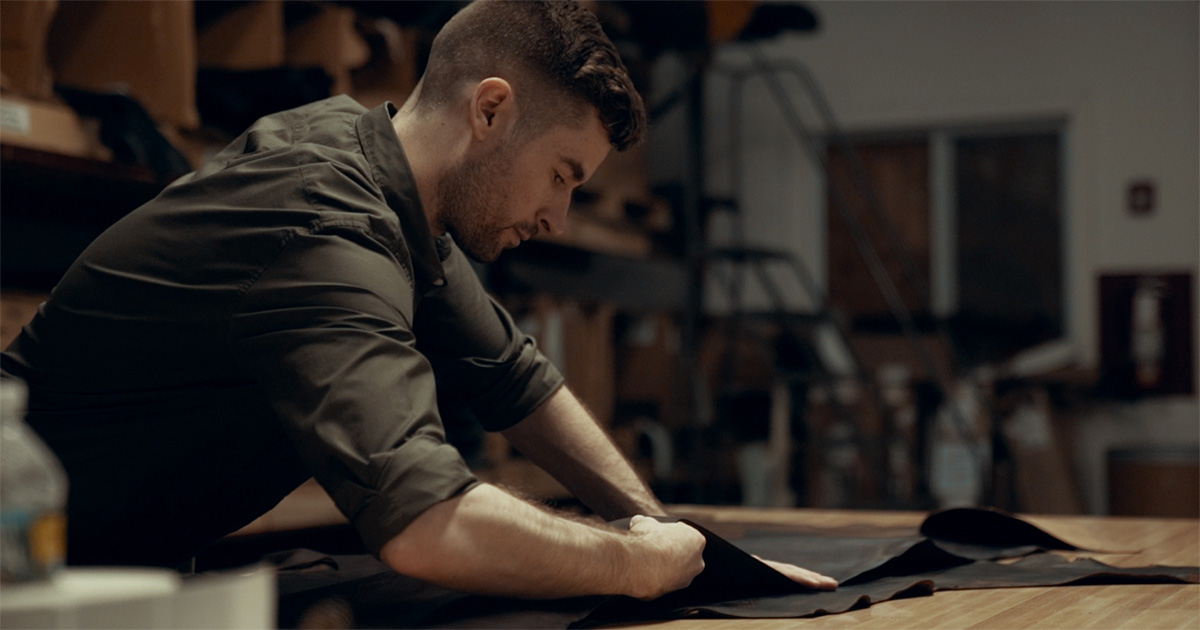 On top of that, I also use materials such as recycled cellulose as part of stacking internal layers of the boot for customers who want a more comfortable and conforming insole. All of those are crucial and large parts of the boots when it comes to construction and performance.
I use vegetable-tanned leather because it is tanned in a more environmentally-friendly way than most other leathers. With vegetable tanned leather, the leather is getting tanned with oils from plants, tree bark, and literally, vegetables.
This method produces a great patina in a short period of time which can give the boots so much character.
Aside from that, the leather hides I use come from world-famous tanneries who have been in existence for decades and get their hides as by-products of the food industry.
Did you know a ton about leather and boot styles before this or did you get an education in the process? I imagine there's a rich history behind it all.
I would like to think I did, but having been in this industry for nearly two years now (we'll hit the 2-year mark in October), I can look back and say what I knew was only the tip of the iceberg when it came to leather and boot styles.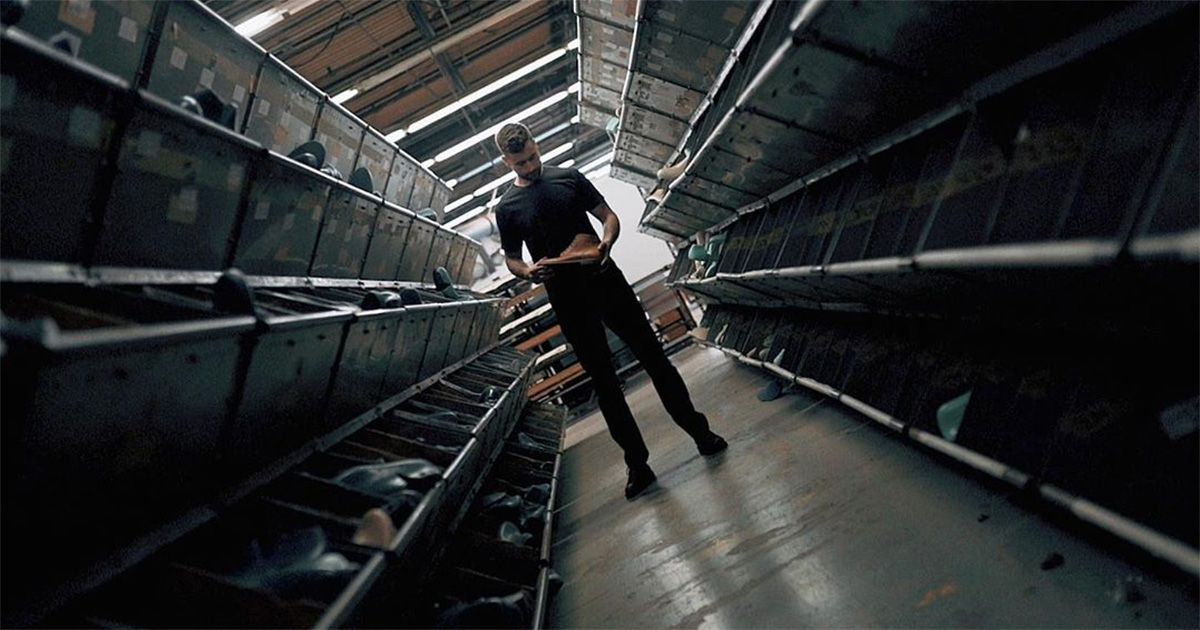 Leather was one of the most interesting aspects of this business to learn about. There are so many different types and each type handles differently in the production process.
I had to learn the differences between each type of tanning in the industry, how the hides are tanned, what colors come out looking like on different types of hides, etc.
I learned very quickly that not all shades of something like dark brown are the same.
I remember looking at over 200 swatches from one tannery and all were different colors made up on different styles of leather. To say I received an education in the process would be the biggest understatement. I have learned so much since I first started.
What are your own favorite small businesses out there?
Some of my favorite small businesses are mainly from the food and fashion industry. Those two things pretty much sum up many of my interests.
There are many great local places in Buffalo for food. Like Duff's (for wings, of course, and we don't call them Buffalo wings!), Lloyd's, Ballyhoo, Hartman's Distillery, Tappo, Fat Bob's, Taste of Siam, Osteria 166, and Allen Burger Venture.
When it comes to fashion and apparel, although it's very hard to do given the times we live in, I always try to stick with made in America products, even when it comes to household items and taking care of something like my car.
In Buffalo, there's Buffalo Made Co. Outside of Buffalo, I like Manready Mercantile, Save Khaki United, Rogue Territory, Quoddy, Rancourt, and Stag Provisions.
What is your favorite thing to listen to when working?
A little of everything really, I just turn on Apple or YouTube music and see what it plays next based off of what I have already listened to.
But I am a fan of the Goo Goo Dolls, being from Buffalo of course. And also like to listen to some of the musicians from before my time like Phil Collins.
What does sustainability mean to you? How does that play out in your business?
Sustainability to me means that we can go back to the source we obtained a material from the first time and have it reproduced without there being a detrimental impact on surrounding communities or the environment.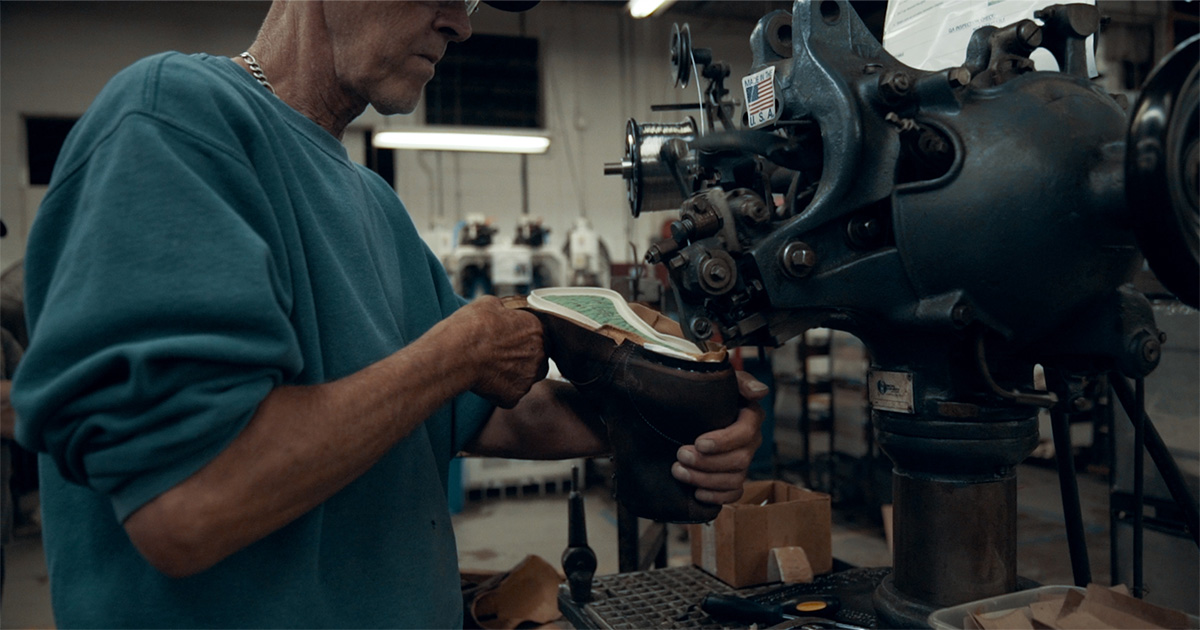 In manufacturing, it's very difficult to be 100% sustainable.
It is something I am still working towards. And being a startup, it puts me in an even more challenging position, but I can confidently say that we are much closer to that than the majority of shoe brands out there are, from what I have seen.
Sometimes though, there are components out there that perform better and last longer than something that comes from what many would consider a more sustainable source. We also need to make a quality, long-lasting product at the end of the day and that often involves using time-honored materials, such as leather or rubber.
In any sourcing case, I know everything won't always be 100% sustainable 100% of the time, which is why I strive to pick the best, most reputable source when locating materials.
While what I am doing is not totally revolutionary—and I know there is much work to be done which I am looking forward to—I think that the longevity of a quality component can allow us to keep boots out of a landfill for quite some time.
Making boots the way we make them—using the Goodyear welt technique, keeping our operating footprint down by running machines only when needed, keeping lights off in parts of the factory, using natural cork in our boots, vegetable-tanned leather—all of these small things help play a part in heading in the right direction.
"Mainstream" shoe/boot-making involves using nearly 100% synthetic materials in the shoe-making process and emits a few dozen pounds of carbon dioxide per pair. With over 2 billion pairs of shoes produced that way per year—and often thrown away – the impact on the environment becomes staggering.
Partnering with a carbon-neutral shipping company such as Sendle really helps us to run more responsibly as a company.
We're not making another disposable, fast fashion shoe or boot. We are making boots that are designed to be maintainable over time, not disposed of after a season or two.
Are you hoping to keep growing your company or keep it about the same size?
Always looking to grow, of course! Although we are quite busy with what we have going on, I am always happy to talk to anyone about what we are doing.
How did you find out about Sendle? How are you liking it so far?
As odd as this sounds, from an IG ad while I was laying on the couch. Sometimes great things in life happen under the most simple of circumstances.
Photos courtesy: Parkhurst
Parkhurst socials: Instagram | Facebook | Twitter