August 3, 2020
Domino Vintage: Sustainability through secondhand finds
by Sean Flannigan
Sustainability isn't always achieved by looking forward and creating new technologies. Sometimes it takes digging into the old and finding something that can replace the need for the new.
Vintage clothing is a prime example of this. Taking a thing that someone left behind, mending and cleaning it, and placing it in front of excited new eyes makes this once old vestige of fashion into something completely new.

Belinda Bennett sees her work in this way. Beyond the eco-angle, her vintage finds are a way of expressing herself through the varying personalities of old dresses, jackets, blouses, and accessories.

We talked about it all—how she got started with vintage, her own experience with being both Australian and American (we feel you there!), and why Etsy was the perfect platform for her store.



Sendle's small biz quiz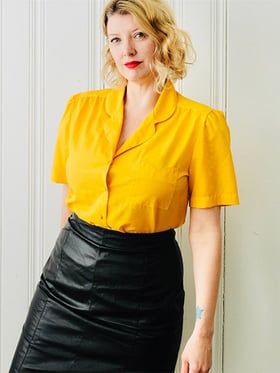 Belinda Bennett
Name, title, and location
Belinda Bennett, Owner | Northampton, Massachusetts
Business
How would you describe your business in a nutshell?
Domino Vintage is a sustainable way to shop for vintage clothing and accessories and a space for everyone to express themselves freely without judgment.
And, what about in just three words?
Micro. Inclusive. Sustainable!
When did you get started? Why'd you go with Etsy?
I've collected and worn vintage for over 20 years.
I started selling full time on Etsy about 3 years ago when I lived in Portland, Oregon under the name of Crinoline Dame.
I changed my name and the vintage I sourced to be more inclusive and to reach out to all demographics.
Etsy is the perfect global platform for my unique, one-of-a-kind, and classic vintage. I also love selling to customers back home in Australia!
What did you do before you started Domino Vintage?
My previous work has mainly been in marketing, events, and corporate roles in Australia and the US.
I've also worked in the private and public sector which has given me the basic tools to run my own business.
Mind you, it has been a learning curve and there's always a new challenge to think about and tackle.
Why did you choose to sell vintage clothes? Where do you find such great stuff?
Vintage has been a way to express myself when I wasn't great at conveying my own emotions or feelings.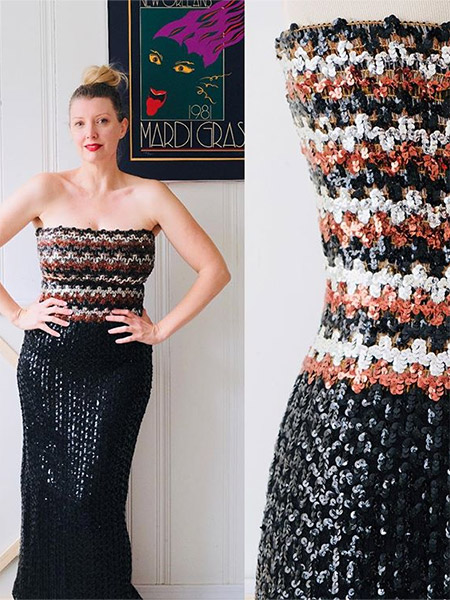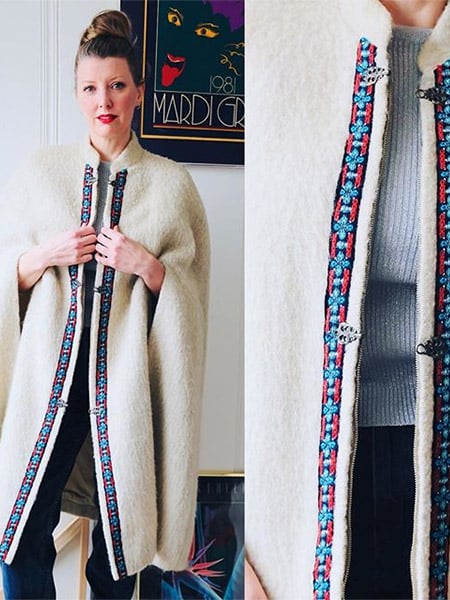 Along with the environmental ethos of selling vintage, I love the fact that people are drawn to a specific piece that shows their personality and individuality.
I find vintage in the dustiest dens to thrift stores and auctions and I especially like sourcing vintage from folks who have a fascinating story behind them.
It's traveling and meeting people which I love the most. From 70s pageant queens to old school punk rockers, everyone loves to spin a yarn about who they were at that time in their life.
The vintage I sell on Etsy is sourced by costume designers for film, TV, Broadway, and stylists for artists and celebrities.
Is there a lot of competition in the vintage space? What sets you apart?
I was actually terrified of starting my own business because I've looked up to and followed amazingly talented people in the industry.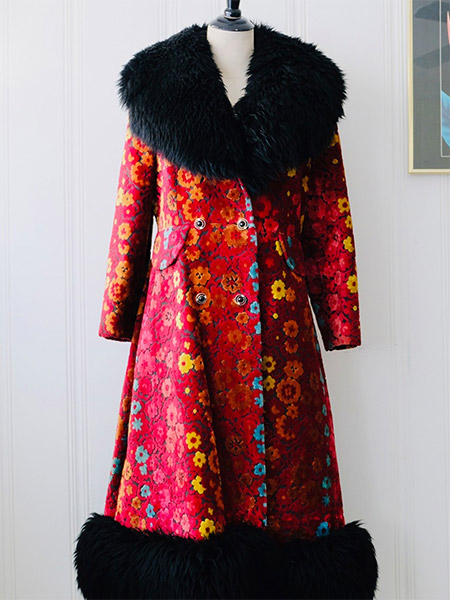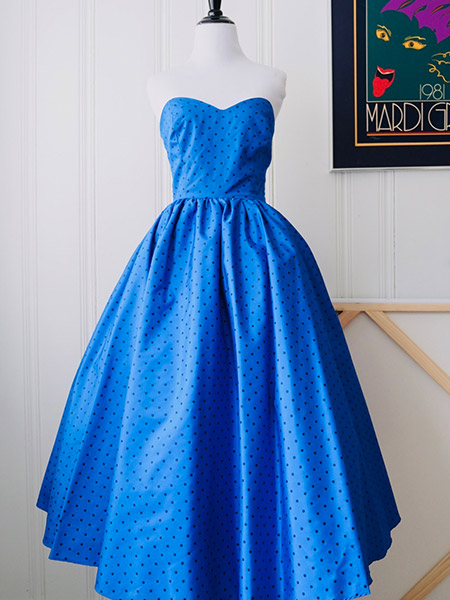 What I've learned is that no one has my perspective. My creative eye is what's different from everyone else and it's forever evolving!
Your Etsy shop isn't your only passion. What else do you get up to?
Well, apart from my sweet cat, Hanzo Master of Shadows, I love hiking out here in Western Massachusetts, collecting vinyl, and watching old movies for inspiration.
What are your favorite small businesses out there? Local, national, ones you always go back to, anything.
Hands down my favorite vintage store is Xtabay Vintage in Portland, Oregon.
Liz has an insane collection and her pup is adorable too.
I live in a small town out here in Western Massachusetts where local business is integral to the way we live from the local farmer's markets, cafes, bars, and restaurants. I love the close-knit community it creates.
What is your favorite thing to listen to when working? Podcasts, playlists, albums, old familiar TV shows in the background?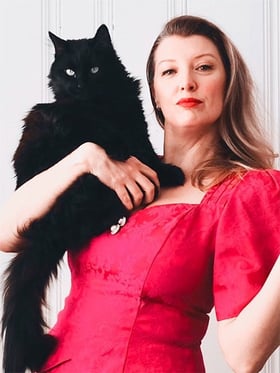 I do listen to podcasts when I'm mending, listing, and taking photographs.
Anything movie or music-related like Dolly Parton's America, The Old Soul Movie Podcast, and The Plot Thickens.
There's a great podcast called Wardrobe Crisis from Vogue's sustainability editor Clare Press, which is extremely insightful.
Music can go from Bach's cello concertos to 90s Aussie pop to Soccer Mommy.
Whatever vintage I'm working on can definitely influence the era of music I listen to.
What does sustainability mean to you? How does that play out in your business?
Sustainability is the reason I created Domino Vintage.
To show people that fashion doesn't need to be fast and polluting, and without a conscience.
Reducing my carbon footprint is the priority for me and my business, right from the packaging I use to the services I choose to align with.
Are you hoping to keep growing Domino Vintage or keep it about the same size?
I would love to grow Domino Vintage!
Having a studio space would be grand and even the possibility of growth back home in Australia so I could be with family and friends would be the goal.
How did you find Sendle?
I found Sendle on the web after the endless search for a delivery service that wouldn't break the bank and has the right ethos for my business
How's Sendle working for you?
Sendle has worked out great for Domino Vintage! The integration with Etsy has been seamless and with wonderful support from the Sendle Team.
Domino Vintage socials: Instagram | Facebook | Pinterest
Photos courtesy: Domino Vintage