August 3, 2020
Australian-designed, American-made: Masks to slow the spread on the Pacific Rim
by Hannah Belcher
Melbourne designer Alison Amsterdam was swamped by demand when her Etsy store Kamoddity popped up online, thanks to her Los Angeles based cousin Michelle making a chance guest appearance on an American talk show.
A TV reporter purchased one of Michelle van der Water's homemade face masks and invited her onto the show when COVID-19 cases were on the rise in LA. Within hours of being on TV her business exploded and she had to hire five seamstresses that week to fulfill orders!
Then came the phone call with her intuitive cousin, Alison, in Melbourne who was also thinking about getting involved.
The cousins have similar taste in fashion so it made sense to collaborate despite being on opposite sides of the Pacific Ocean, a challenge made easier by both of them being part of the Sendle and Etsy communities.
In just a few weeks, Michelle was shipping her masks in bright fun designs from LA to Melbourne where cousin Alison has been busy selling them ever since.
Sendle's small biz quiz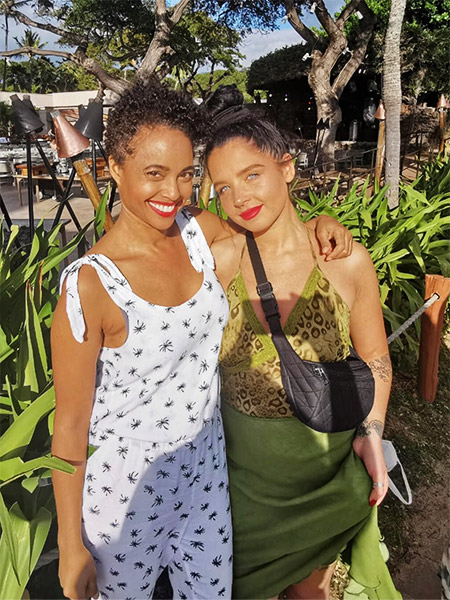 Michelle and Alison
Name, title, and location
Alison Amsterdam, Owner | Melbourne, Australia
Business
How would you describe your business in a nutshell?
Kamoddity is my Etsy store where I sell high quality, handmade, washable cotton face masks in unique designs and prints for everyday use.
And what about in just three words?
Fun. Functional. Face-masks.
How did you get started?
My cousin in Los Angeles told me about all the masks she was making and selling over there during the COVID-19 crisis.
I thought, soon enough this is going to be happening in Australia too.
Michelle started making masks for her community and donating them to a local hospital and word got out.
A news reporter from TV network KTLA bought some masks off her and heard about her story so they interviewed her LIVE, then it just completely blew up!
Michelle has a business called Bootypacks and Rockin Cushions and had scrap fabric in her warehouse, so she repurposed the material, hired some seamstresses and donated and sold millions of masks.
Once demand stopped in the US (just like it eventually will here) Michelle was left with thousands of masks, so she contacted me with the idea to send them over for me to sell in Australia as masks were just about to become mandatory in Melbourne.
Michelle wanted to help her community here in Australia where she originally comes from and where her family lives.
Soon after the six-week lockdown was announced in Melbourne, we worked together to quickly set up an online store.
Michelle made and sent me a batch of 600 masks from LA, and I happened to receive them just after the mask mandate was announced here in Melbourne in July.
We sold out within a few days! But luckily another batch was quickly on the way and we continue to fill all our orders as quickly as possible.
There is such a high demand and urgency for masks in Melbourne right now and although they are made in LA, our business is Australian-owned.
What did you do before launching Kamoddity?
I have always been an entrepreneur, sourcing and reselling vintage clothing locally here in Melbourne.
Why did you decide to pivot from vintage clothing to face masks? ·
COVID-19 was definitely the motivation, but more so I felt that I could provide a service for my community.
All around the world people are being told to protect themselves and there's no reason Australia should be any different.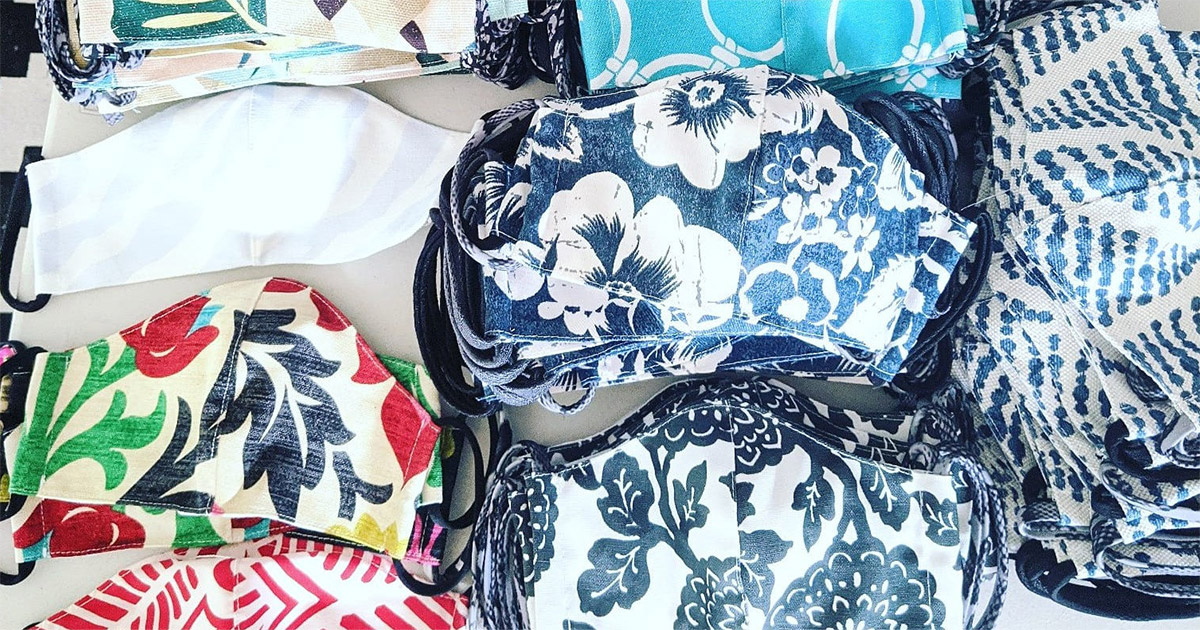 I was lucky that my cousin had already gone through the same experience in LA, so working together was a no-brainer to bring masks to Melbourne.
We're just starting to think about PPE (Personal Protective Equipment) as part of our everyday life until the pandemic eventually ends.
What sets you apart from other people selling face masks? ·
Our masks are handmade in unique fabrics, not found in Australia.
They are not cheap imports from China. They are high quality cotton with double layers, filter pockets, and we use soft bikini strings for ear loops instead of elastic that can be uncomfortable for long periods of time.
They are made to be washable, breathable, and super comfy.
We also sell them in packs, so you'll always have a fresh one on hand. You can keep one in your car, in your purse, or pocket for whenever you need it.
As a Melbourne maker, creator and collector what are your favourite small businesses out there? Ones you go back to.
I love vintage fashion and buy most of my clothing from vintage stores for style, quality, ethical and sustainability reasons.
A couple of small vintage businesses that I love—including my other store Vintage Oddity—are Stupid Vintage, Tellingtimevintage, and South Side Flea Market.
One local cosmetic and beauty brand that I love is Fluff based in Fitzroy here in Melbourne. They do refillable, vegan, cruelty free, staple, stylish beauty products.
And I love to buy products from weekend markets.
One of my favourite health and beauty brands at the moment is an essential oil night balm made by Common Garden Health that I picked up at the Fitzroy Market.
Another great Melbourne based small business is, XXFLOS, who do beautiful flower arrangements. Definitely worth a look!
What does sustainability mean to you and how does it play out in your business and Etsy shop?
It's really important when making a product to think about where it comes from and where it's going to end up.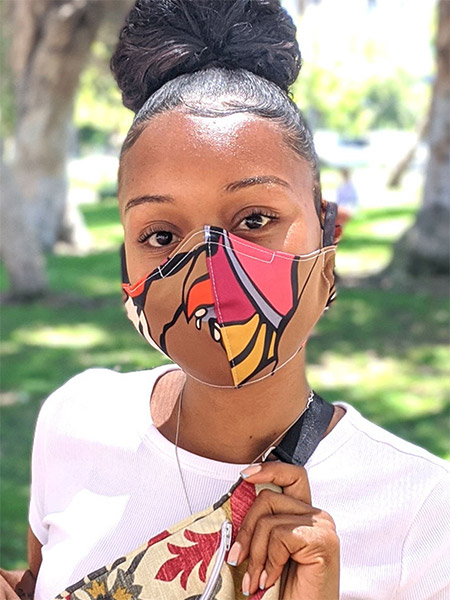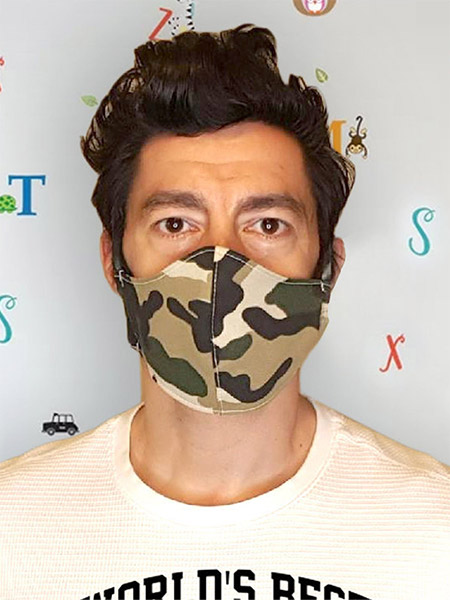 Our face masks are actually made out of scrap material from my cousin's slipcover business. She usually donates fabric to charity, but during the beginning stages of the pandemic, all the fabric stores were closed, so it was all she had to use.
The repurposed fabric is actually perfect for masks and because they're natural fibre, they won't end up like plastic in landfill.
It's a conscious decision I think all businesses need to be thinking about.
It's hard to imagine now, but COVID-19 will end one day. Do you have plans to keep growing Kamoddity and add new products to your Etsy shop besides face masks?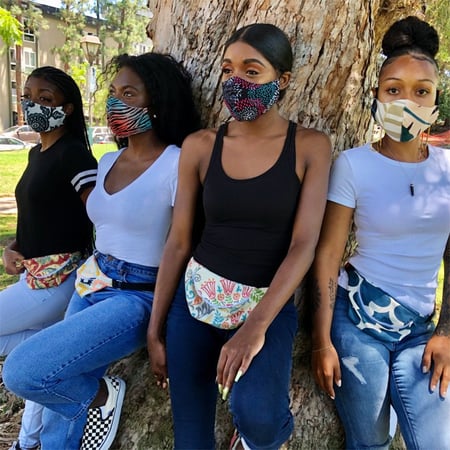 As an entrepreneur I'm all about growth!
I already have ideas to start a subscription box service given that so many of us are stuck inside and could use a care package once in a while to cheer us up.
I'd love to collab and work with other businesses to bring brand awareness to our customers and help them grow as well.
I look forward to producing more products in Australia.
I think we should buy and shop as locally as possible and support our community.
So I'm really looking forward to collaborating with my fellow Aussie entrepreneurs and businesses in the future.
How does it feel to be playing such a critical role in helping stop the spread of COVID-19 in Australia, especially Melbourne?
In a situation like this, it's easy to feel helpless.
But there are so many opportunities to help your community—whether it's going grocery shopping for someone who is immunocompromised, making masks, or just checking in with an isolated person over the phone.
It feels great knowing that I'm doing something that I love and can help my community and neighbours at the same time.
How did you discover Sendle?
My cousin used Sendle in the United States so she recommended it to me, knowing that Sendle is an Australian-owned company.
I run my store on Etsy because it is a great, user friendly, and effective way to sell products, and they have a great promotional system in place that reaches a large range of customers resulting in more sales.
Sendle is the most cost effective and reliable way of sending my orders to my customers. Both the Esty and Sendle platforms have made my selling experience a lot more manageable and enjoyable.
Photos courtesy: Kamoddity