April 17, 2020
Stitch & Scribble: Fabric face masks for the (socially distant) masses
by Hannah Belcher
We've discovered that some of our small business customers are helping fight the coronavirus pandemic in creative ways. Stitch & Scribble is one such business down under.
Stitch and Scribble is a homegrown Australian gift shop selling locally sourced and handmade gifts online.
Lo Handricks (Kiwi) and Rachel Woodley (Aussie) became instant friends when they bonded over crafting and paper stationery some years ago.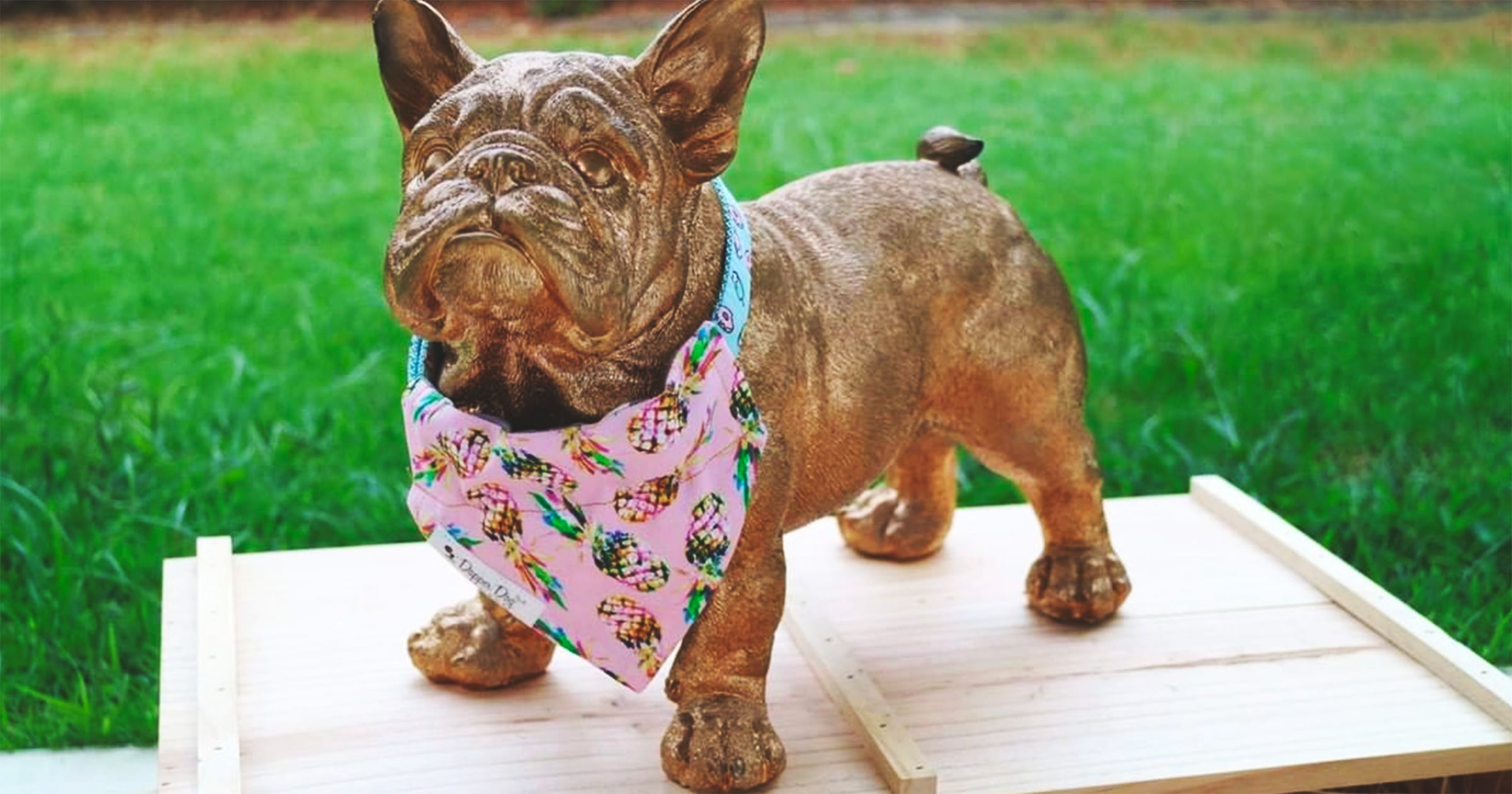 Careers and children meant their combined creative passion had to go on hold for a while. But last year they reconnected and their shop of beautiful things became reality.
When the coronavirus began to spread throughout Australia in February, they were approached to make a few face masks for their Queensland community. Then, via word of mouth, the orders multiplied!
Lo and Rach are now busy at their sewing machines every night of the week. Customers throughout Australia and New Zealand are ordering their funky and retro cotton face masks like hotcakes.
I talked to Lo and Rach about their business, their desire to help prevent the spread of coronavirus (COVID-19) in Australia, and how they are trying to help during this tough time.
How did you get involved in making face masks?
We often get approached with 'Can you make us a … ?' requests. Most recently, it was 'Can you make us 20 face masks for our local community group?'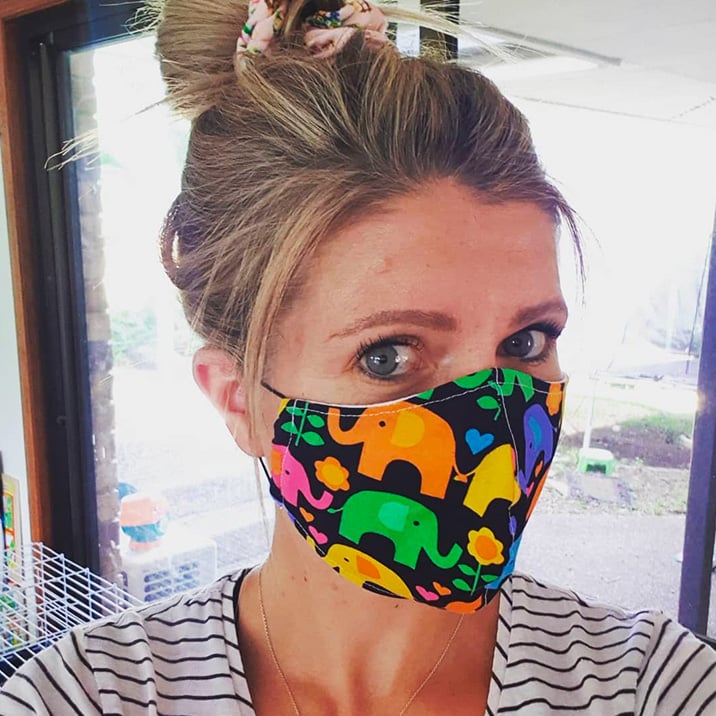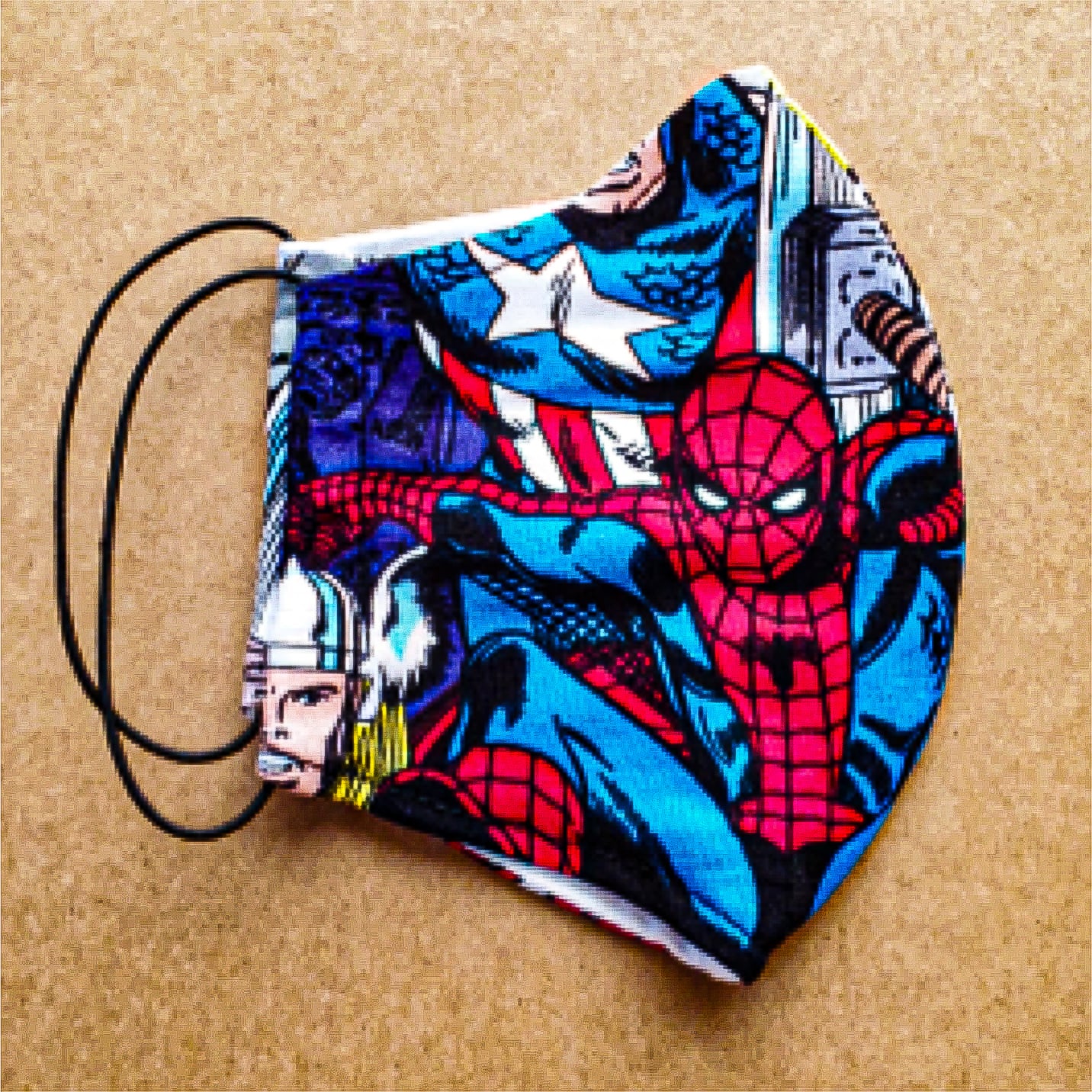 As always with new product requests, Rach and I discussed whether this is something we wanted to do, and if so, if we would want to offer it as a product for others.
Rach and I both have day jobs, so we had to figure out if it was something we had time to contribute to. We also considered how we felt about selling items related to a crisis.
Neither of us wanted to contribute to the panic or profit from the crisis. We've both seen price hiking and it just wasn't something that we felt comfortable participating in.
So, we put it out there.
We asked our customer base if they had a need and if so, to private message us and we would make them a face mask. They just had to cover the cost of the materials and postage.
Within the first 24 hours, we discovered that managing the demand—which was heavy via DM requests—was unsustainable.
So we listed the face masks and fabric options on our Stitch & Scribble website and within the first hour, we received orders for more than 100 units. Since then, the orders for face masks have kept growing, week after week.
While we have not profited financially, we have increased our audience reach and given our wee online retail company a bit of publicity.
What materials do you use?
Our face masks are 100% cotton and we make them at home on our sewing machines in a meticulously clean environment.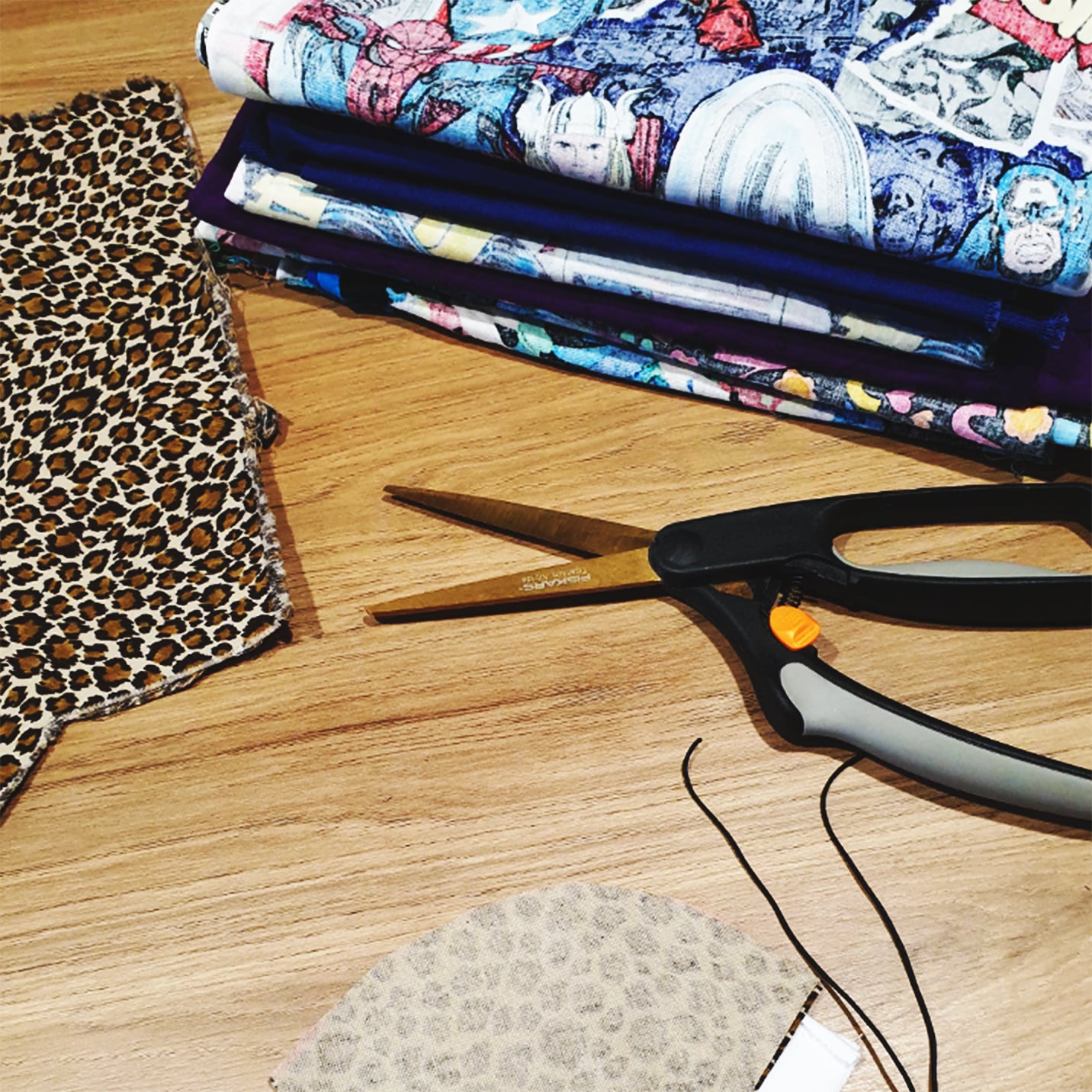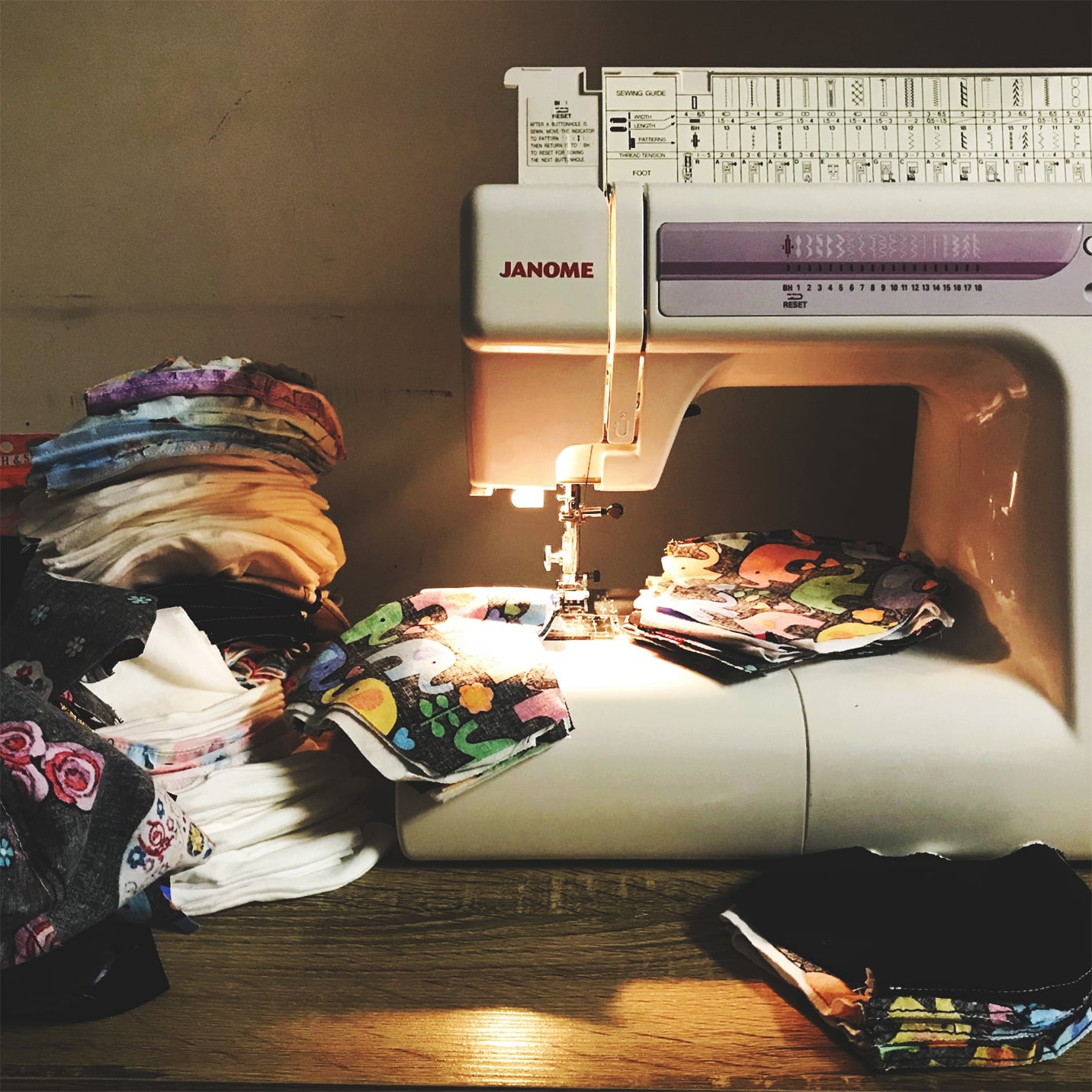 While they are not medical grade, our customers buy them for:
having an extra barrier of protection when at the supermarket or shopping mall,
lessening hand to mouth contact,
avoiding contaminating others with your saliva, and
respecting social distances.
If someone sees you with a mask on, they may be more inclined to leave more than a metre between them and you.
As with all face masks, the medical advice is to wash your hands before putting them on, not to touch it while on your face, and to wash them after use.
People who feel self conscious about wearing a face mask but want to wear one because they feel vulnerable say the colourful retro fabrics we use give them confidence to wear one in public.
Because they don't look clinical, they also subconsciously help people overcome their fear of the virus.
We had a customer—who is asthmatic and considered high risk—who bought five of our face masks in various fabrics to wear with her different outfits.
So I guess you can say our masks offer that extra barrier of protection but are also a funky fashion accessory during this unfortunate time we are all living in.
What hygiene measures have you put in place during the coronavirus outbreak?
We pre-wash all of our fabrics using in-wash laundry sanitiser before drying the fabric in the Queensland sunshine.
We always ensure our hands are washed and dried and/or sanitised prior to working with the fabrics.
Our work surfaces are regularly cleaned down and/or spritzed with some Glen20 spray.
If we feel the fabrics or materials we have used to make the face masks become compromised in any way, we re-wash them or give them a good dose of Glen20, and air them out in the sunshine again.
And of course we use Sendle for contactless delivery!
What else do you do to support your community?
Our mission is to bring more opportunity to women who want the same stay at home lifestyle as us.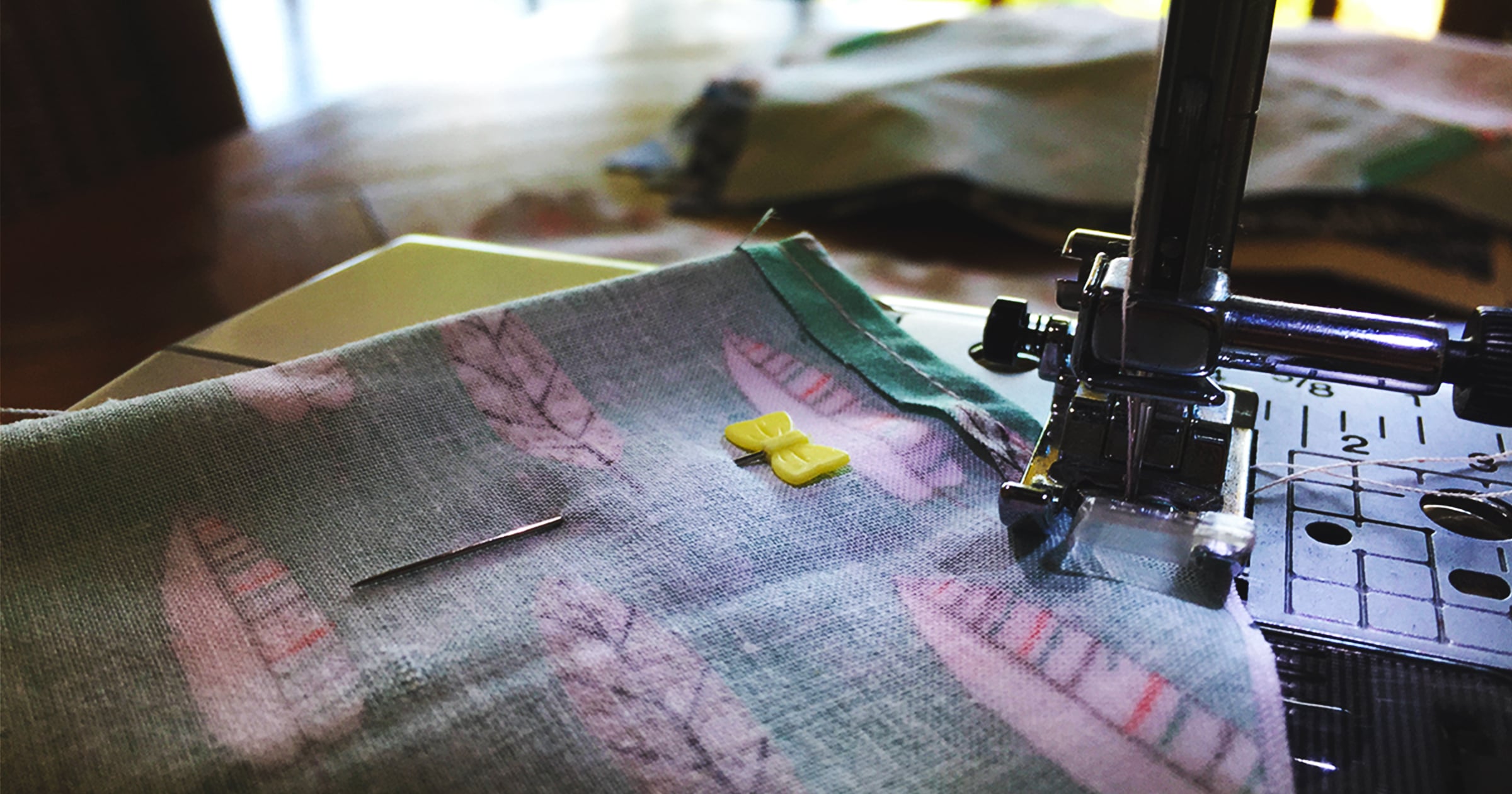 We do this by partnering with other small businesses to stock their products or create bundled gift packs.
For example, we've come up with a Mother's Day Gift Pack that includes some of our hand sewn goods, our locally designed and made stationary, and hand made tea from another local small business.
We also engage local artists to help design and local crafters help to sew some of our products.
These are just some of the ways we like to involve our community of creative artisans in Stitch & Scribble.
How did you come to use Sendle for shipping?
Our core values are to source our designs, materials and products locally where possible.
Where it's not possible to source locally, we always try and source from another small business—wherever in the world they might be.
We use mostly sustainable materials to create reusable products in order to reduce the use of disposable single-use items. We do our best to choose materials and postage mailers that can be returned to the earth with as little impact as possible.
Sendle's compostable satchel bags are a BIG DEAL for us.
We previously used cardboard envelopes but some of our products would get destroyed in the post if they weren't protected from the elements during transit, so we were really struggling to find a waterproof and sustainable option.
So, you can imagine our delight when we discovered Sendle's 100% compostable satchel bags as well as Sendle's really competitive pricing.
That meant we could reduce the postage costs we had to on-charge to our customers. All communications we've had with the Sendle team have been amazing and all deliveries seamless.
We also love that Sendle collects from our houses, meaning we can continue to trade and send parcels to our customers even while doing our best to self isolate during the coronavirus crisis.
Photos courtesy: Stitch & Scribble