October 26, 2020
White Buffalo Land Trust: Preserving persimmons & supporting regenerative agriculture
by Sean Flannigan
Regenerative agriculture is an ideological shift in the way we farm, with the express goal of maintaining and improving the land. The benefits of this way of farming are numerous but include increased biodiversity, improved watersheds, and the capture of carbon emissions.
White Buffalo Land Trust promotes, researches, and teaches these farming principles in the quest to create a better world.
Their food brand is an extension of this work, supporting the efforts of local regenerative farmers while preserving their produce into delicious and climate-beneficial products.
I talked with their Director of Product Development, Lauren Tucker, about their work with persimmons, their plans for the future, and the most calming things to listen to while working.
Sendle's small biz quiz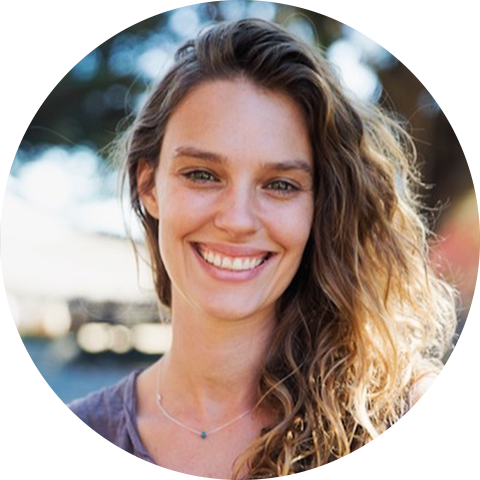 Name, Title, and Location
Lauren Tucker, Director of Product Development | Summerland, California
Business
In three words, how would you describe White Buffalo Land Trust?
Regenerating Culture & Land
When did the food brand side of WBLT get started?
Creating Persimmon Vinegar started before White Buffalo Land Trust.
Jesse and Ana Smith, our Director of Land Stewardship and Project Director, were farming in Carpinteria, CA and were asking the question of how to preserve the large persimmon crop that they had.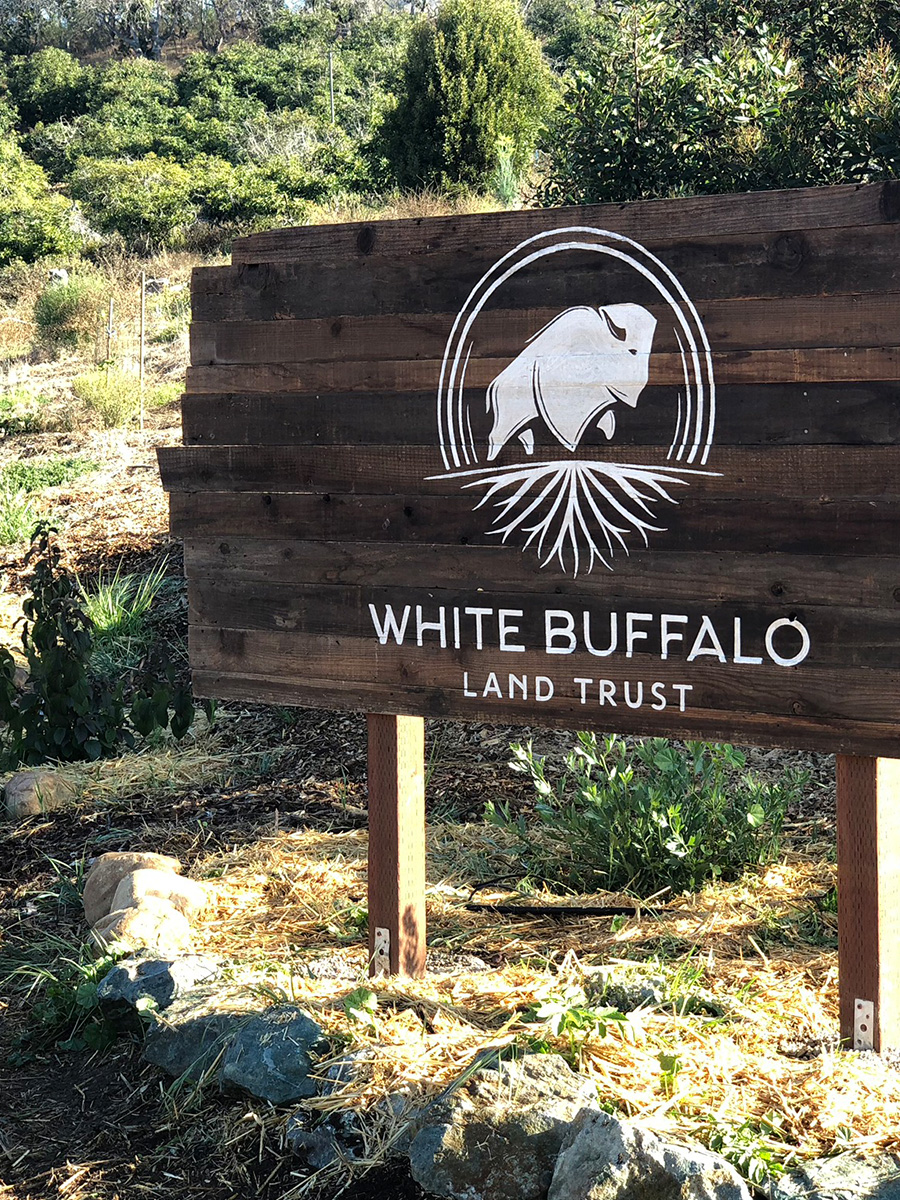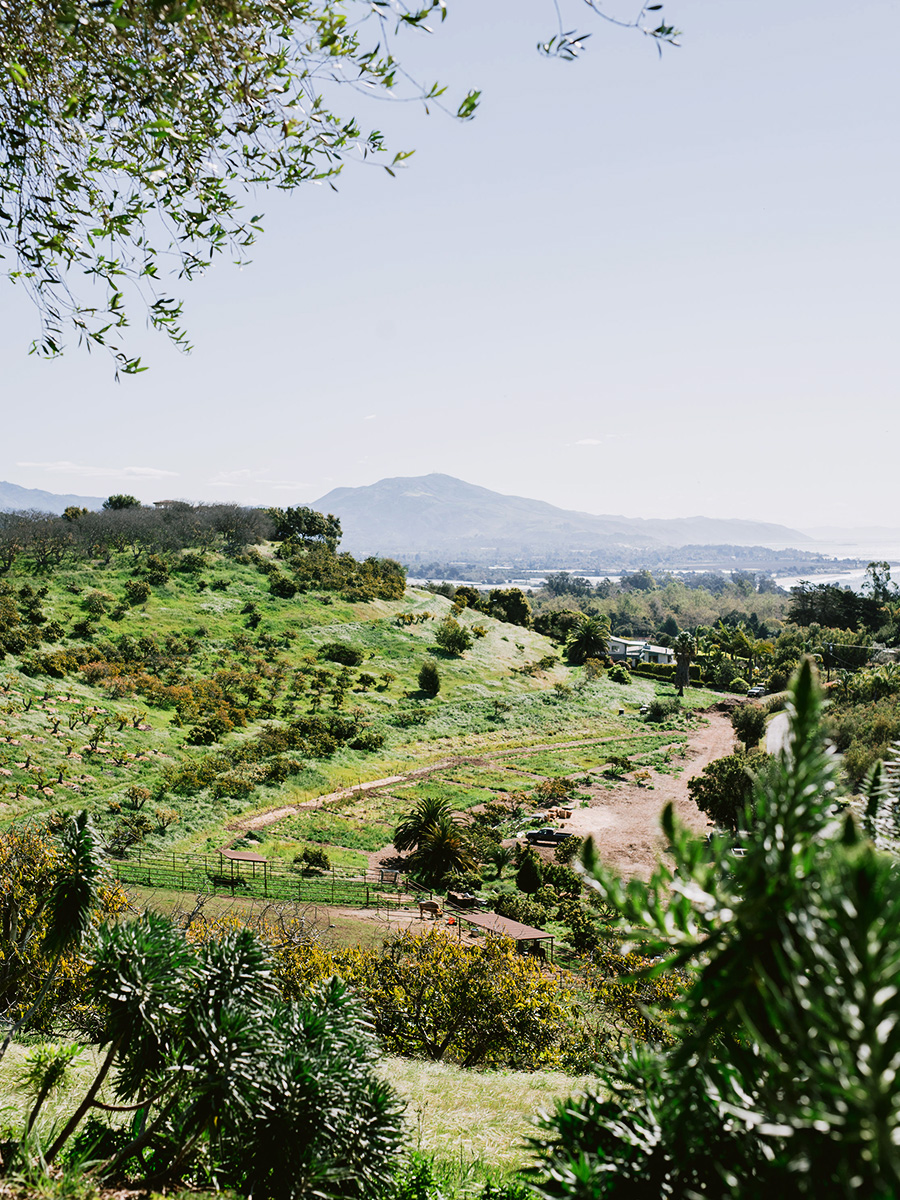 They were inspired by a cousin in Japan and learned about how persimmons in Asia have been preserved for centuries by creating vinegar.
Persimmon vinegar is a pantry staple in many Asian countries because of its health benefits, the availability of persimmons, and it's full, sweet flavor.
When Jesse and Ana met Steve, the founder of White Buffalo Land Trust, they envisioned stewarding land to create learning and experimentation centers for regenerative agriculture in Southern California, training land stewards, conducting scientific research, and creating food products.
By developing a food brand, we can create new market pathways for food that would otherwise be left behind, support farmers in our region as they transition and farm regeneratively, and create a sourcing standard for other brands to follow.
Who are you and what did you do before White Buffalo Land Trust?
Hi, I'm Lauren Tucker. I'm the Director of Product Development at White Buffalo Land Trust and a co-founder of Kiss the Ground.
Before joining WBLT, I spent seven years building Kiss the Ground, an organization with the mission, 'inspiring participation in soil regeneration'.
My first exposure to farming in a traditional, non-conventional way was in Ghana where I studied abroad during college. My passion for healthy food and regenerative agriculture has only grown from there.
With Kiss the Ground, I spent my time working to educate and inspire people about the importance of caring for our soils and recognizing our interconnectedness and impact on the Earth.
Now, I'm engaged in my favorite work thus far—bringing products to market that taste delicious and benefit your health, improving farmers' bottom line, and regenerating our ecosystems and balancing the carbon cycle.
Why did you choose to sell persimmon vinegar? Any plans for other items?
Persimmon vinegar is just the beginning of introducing our community to climate beneficial products and the delicious ways they can be incorporated into our daily diets.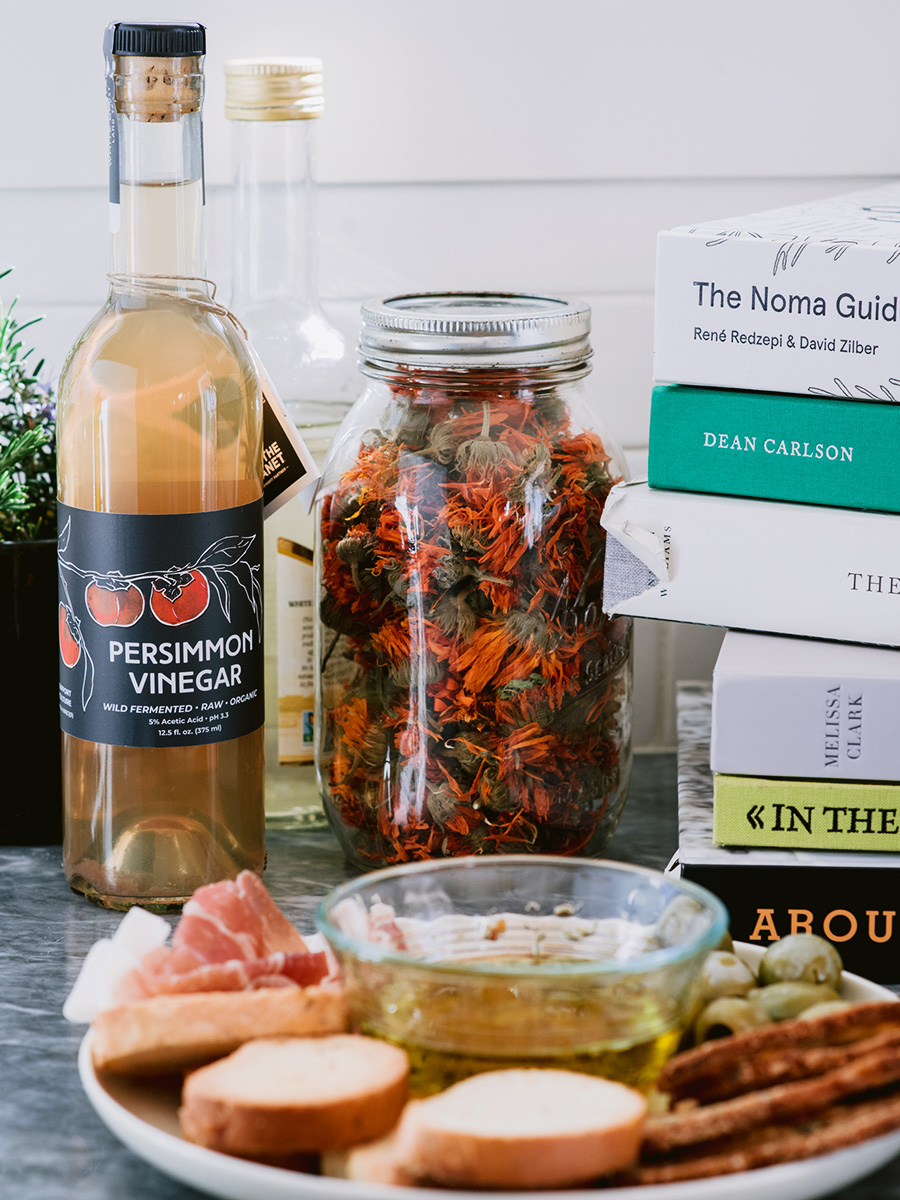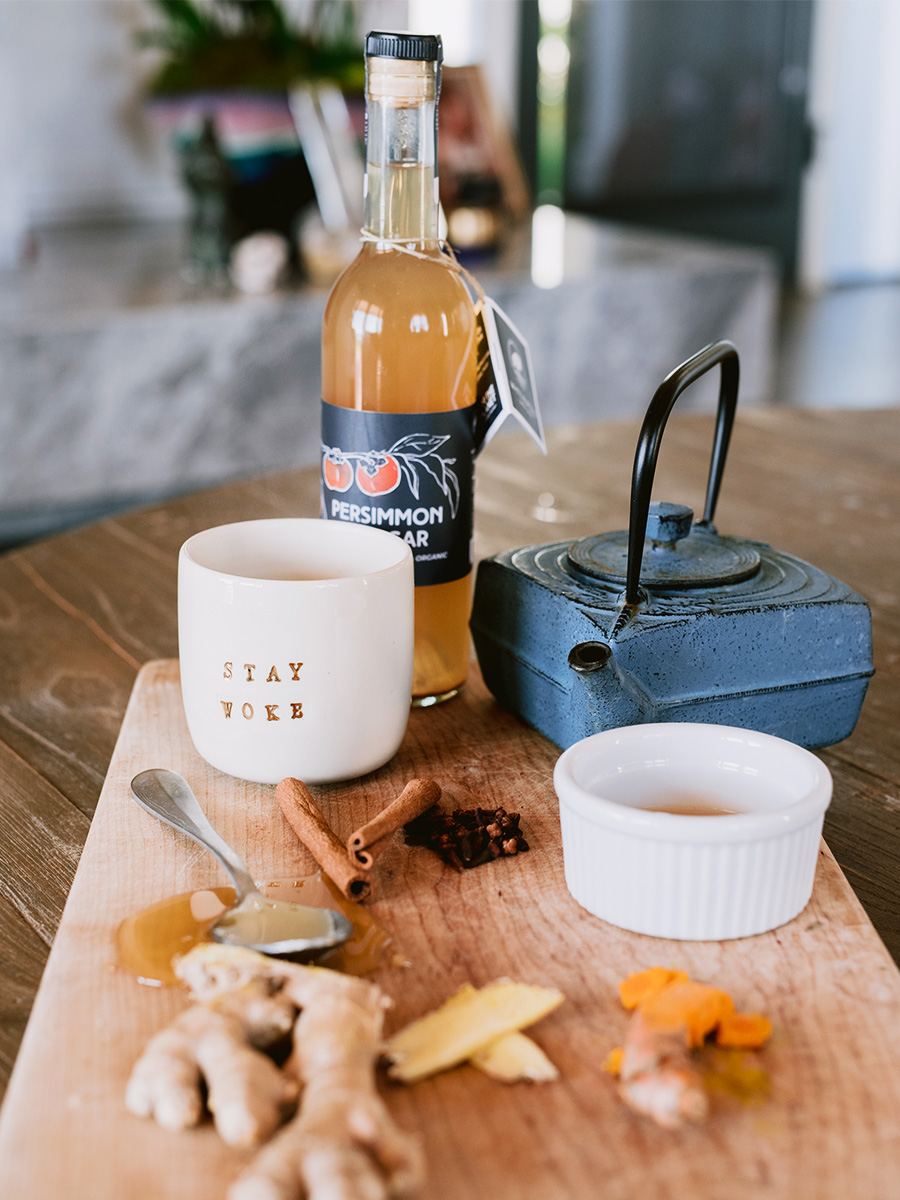 Persimmons are deep-rooted, perennial trees that are well suited for our Central California climate, meaning they are more resilient to pests and can be farmed with on-farm fertility instead of costly, chemical inputs.
However, beyond local customers who search for persimmons each year at the farmer's market there isn't a developed market for farmers to sell into.
Persimmons flood local markets once a year, driving the price down, and often they are left unpicked or sold at a price that doesn't honor the farmer's time.
We purchase persimmons at a fair price point, can take all grades of fruit, and provide a more secure market by creating a shelf-stable product that can be stored indefinitely. Our vinegar sales create more demand for perennial crops suited to our unique Central California climate.
We are on a mission to produce uniquely delicious and healthy products in a way that reconnects human health to ecosystem health. And, we'll release one or two more products before the end of this year.
Follow us on Instagram @persimmonvinegar or @white_buffalo_land_trust to learn more about future product launches.
Are there competitors for what you are selling and, if so what sets you apart? I'm guessing other brands have an entirely different focus.
Over the years I've worked with a lot of brands who are newly learning about regenerative agriculture, healthy soils, and how to shift their supply.
However, the majority of brands talking about and beginning to source from regenerative agriculture are evolving their current supply web.
They don't have the privilege to start from the beginning of building their companies with regenerative agriculture and supporting local farmers as a core value.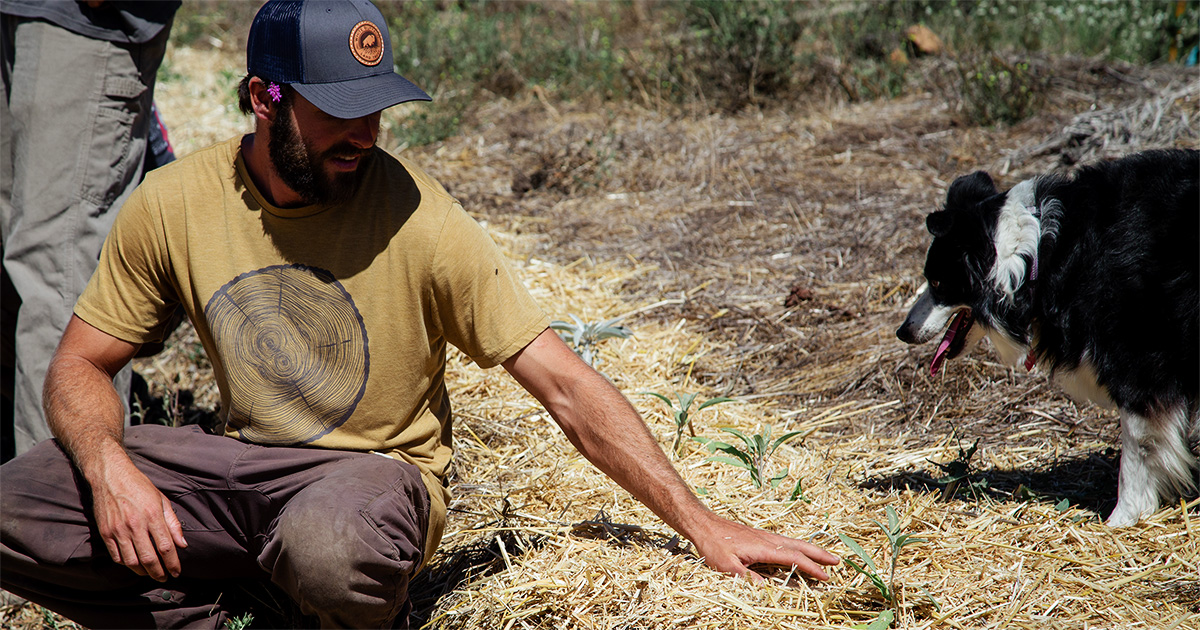 We're different because we started from that foundation, and we're land stewards ourselves.
White Buffalo Land Trust has a demonstration farm in Summerland, CA and we're raising funds to acquire 1,000 acres and develop a Center for Regenerative Agriculture this year on the Central Coast of CA.
We work with farmers in our region and also source from the land we manage.
What are your favorite small businesses out there? Ones you always go back to.
I really love shopping for food locally, especially at farmer's markets where I can taste the food, connect with the farmers, and sometimes even visit their farm to learn more about how they are tending their land and really connect to the source of my food.
I love supporting local businesses processing produce from local farms such as Ventura Spirits, Pacific Pickleworks, Honey Hi, Apiary, several of our local restaurants that source responsibly, and locally owned grocers such as Pacific Health Foods.
I also shop with larger brands that are transparent about their sourcing and ethos such as Dr. Bronner's, Annie's, Epic Provisions, and Alter Eco.
What does your typical day look like? What is your favorite thing to listen to when working?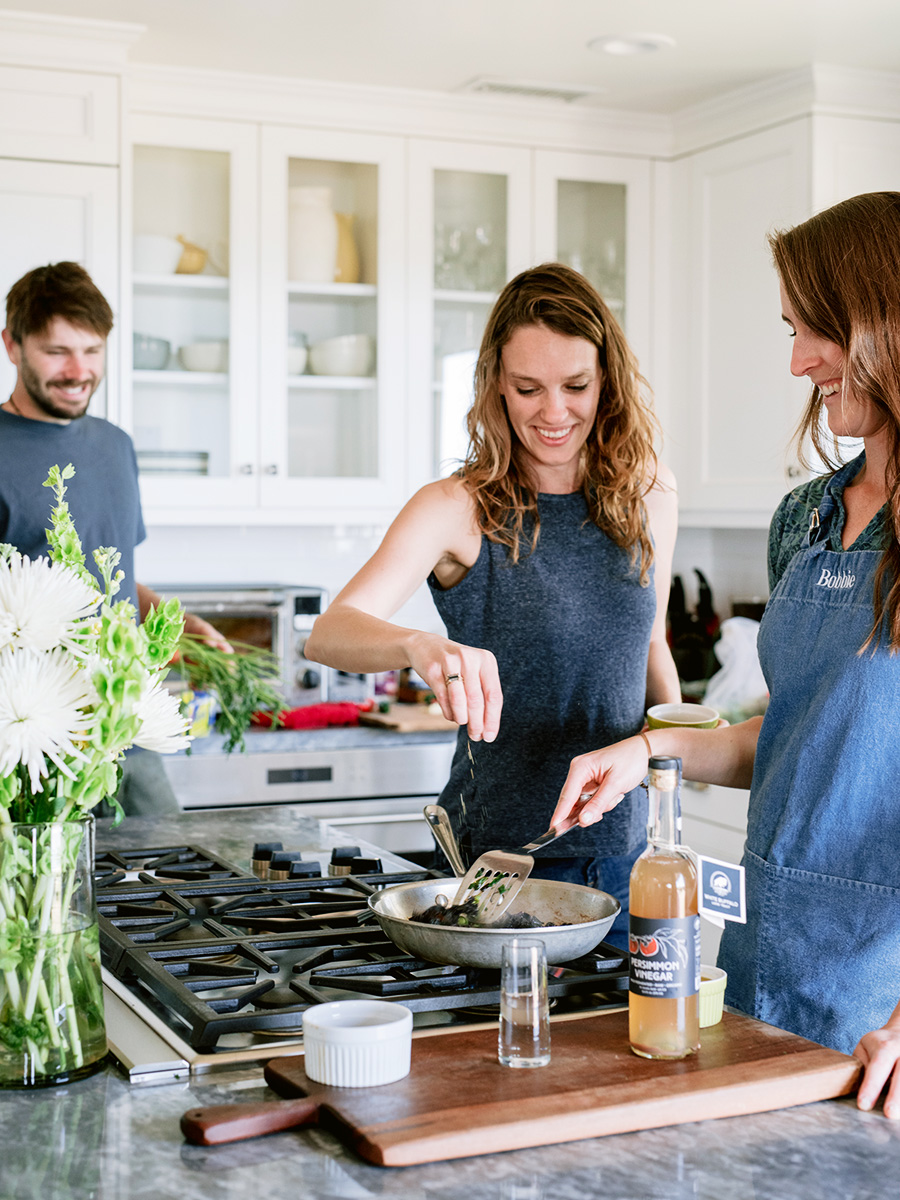 We're a small team right now so we all do a little bit (and a lot) of everything.
I make deliveries, mail packages, coordinate with our vinegar maker about the next vinegar batch and to bottle current product, write social media and marketing copy, talk with new retailers about carrying our vinegar, communicate with customers, work with our team on the new products we're developing, and on, and on.
My day zooms in between the big picture and the small details.
I'm not sure that I should admit this, but my favorite thing to listen to when I need to focus is recordings of rain—rainforest, thunderstorms, babbling brooks.
And when I am driving or packaging vinegar it's either a podcast (I've listened to every episode of How I Built This and frequent Planet Money) or bluegrass—a nod to my West Virginia childhood.
What does sustainability mean to you and WBLT? How exactly does that play out in your business?
I think that sustainability has come to mean many things over the years.
Sustainability to us is looking at how we grow our business and our activities so that we can sustain them into the future and not compromise our values and commitments.
And then we also have commitments to the way we do business that push beyond sustainability.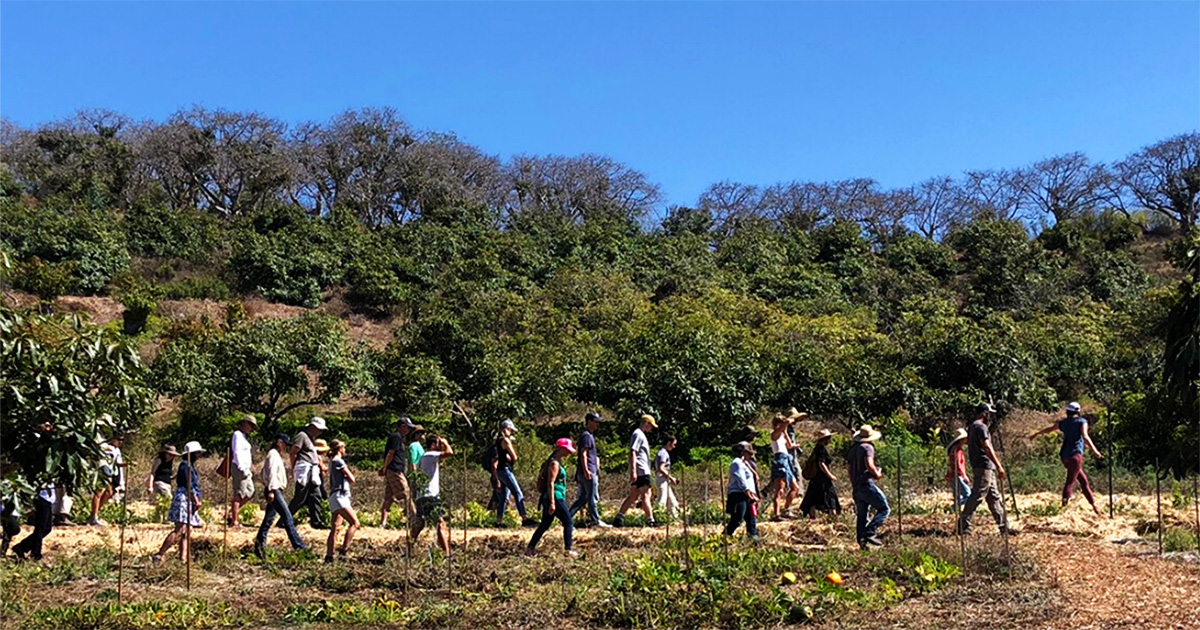 We also actively engage with a community exploring what regenerative businesses can look like. Although, I do not think the words sustainability and regenerative should be used interchangeably.
Our sourcing: We only work with farmers regenerating their land and farming without chemicals. We use the organic standard as a baseline only and have additional and different outcomes we look at.
Our farmers: We always purchase at a fair price point that honors the farmers' time.
Our packaging: We are committed to not using plastic and only using materials that can be composted or reused.
Our products: We only create foods that are healthy and taste delicious. We use traditional processing methods that may take longer but ensure a nutritional end result. We will never compromise by adding preservatives, pasteurizing (yes, people pasteurize kombucha and vinegar and kill the alive elements), or by making decisions to create something shelf-stable but not as alive or healthy.
Carbon: The carbon cycle is out of balance. Regenerative agriculture has many benefits, and one of them is drawing carbon out of the atmosphere and storing it in the soil. Additionally, we're excited to work with Sendle to offset the carbon of our shipping. And, at White Buffalo Land Trust we support organizations like Nori and Regen Network to offset additional transportation (of our team and the communities that we work with).
Are you hoping to keep growing the food brand or keep it about the same size? What does growth look like when it is focused on regenerative agriculture?
Our intention is to grow.
We see opportunities everywhere to open up and expand people's palate in a way that offers unique ingredients that are benefitting the climate, supporting farmers who have crops that are going to waste and need to be preserved, and highlighting farmers that are regenerating their land.
The larger we grow our food brand, the more we can support farmers who are changing the way they care for their land, train more farmers, and build a resilient, thriving, and local ecosystem (and food system).
How did you find Sendle? How has it been going?
We are grateful to have found Sendle!
Because our product is heavy (liquid in a glass bottle), shipping rates are very expensive. We found Sendle initially through a Google ad and at first thought it was too good to be true.
I then researched twenty other shipping companies and decided to sign up for Sendle after all. It's incredibly easy to use.
Sendle integrates with our website and automatically pulls orders, then I can print the labels in with just a click.
We're happy and most importantly, our customers are happy!
Photos courtesy: White Buffalo Land Trust