September 17, 2020
Made for Olive: Inspired by Australia's Indigenous roots and sunburnt land
by Hannah Belcher
The rich earthy tones of the Australian landscape inspired Indigenous artists sixty thousand years ago. Now in 2020, they continue to inspire local creators and makers like Tanna Draper Nagas.
Tanna is a proud Bayali woman. Many of her Indigenous family members still live on Country near Gladstone in the state of Queensland, and speak the critically-endangered Bayali language.
Aboriginal art is a language in itself, and it was being locked down during COVID-19 that made Tanna communicate through that language by embracing her creative side.
For the past few months she's been producing and selling her contemporary earrings that capture the beautiful shapes, colors, and patterns of traditional Aboriginal art and the Australian landscape.
Sendle's small biz quiz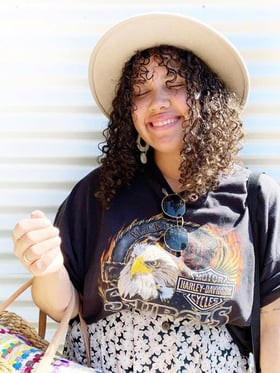 Tanna Draper Nagas
Name, title, and location
Tanna Draper Nagas, Owner | Melbourne, Australia
Business
How would you describe your business in a nutshell?
Made for Olive is all about creating a simplistic and effortless statement.
And what about in just three words?
Authentic earthy creations.
When did you get started?
I started my little earrings biz only a few months ago (July 2020) in my spare bedroom. I create small-batch, polymer clay earrings.
The name Made for Olive was inspired by one of my beloved miniature dachshunds, Olive. Using her name just seemed right and it makes me giggle at the irony that she will never be able to wear the earrings.
Any particular origin story or were you always going to start a small business?
I have always loved crafting and experimenting with my creativity. I live in Melbourne and we've been in lockdown since March. I needed to find a creative outlet to keep my hands and mind busy at home, so I began Made for Olive.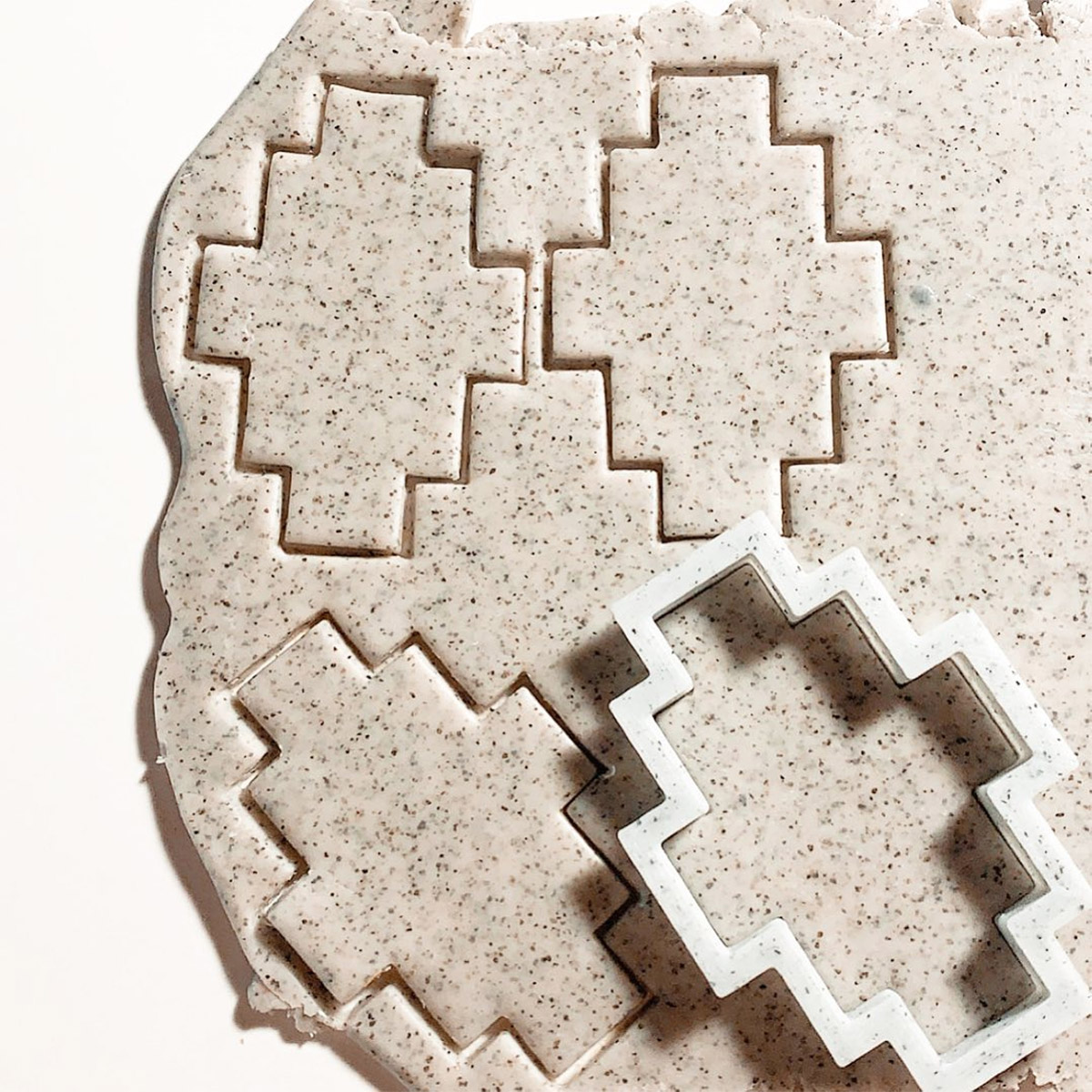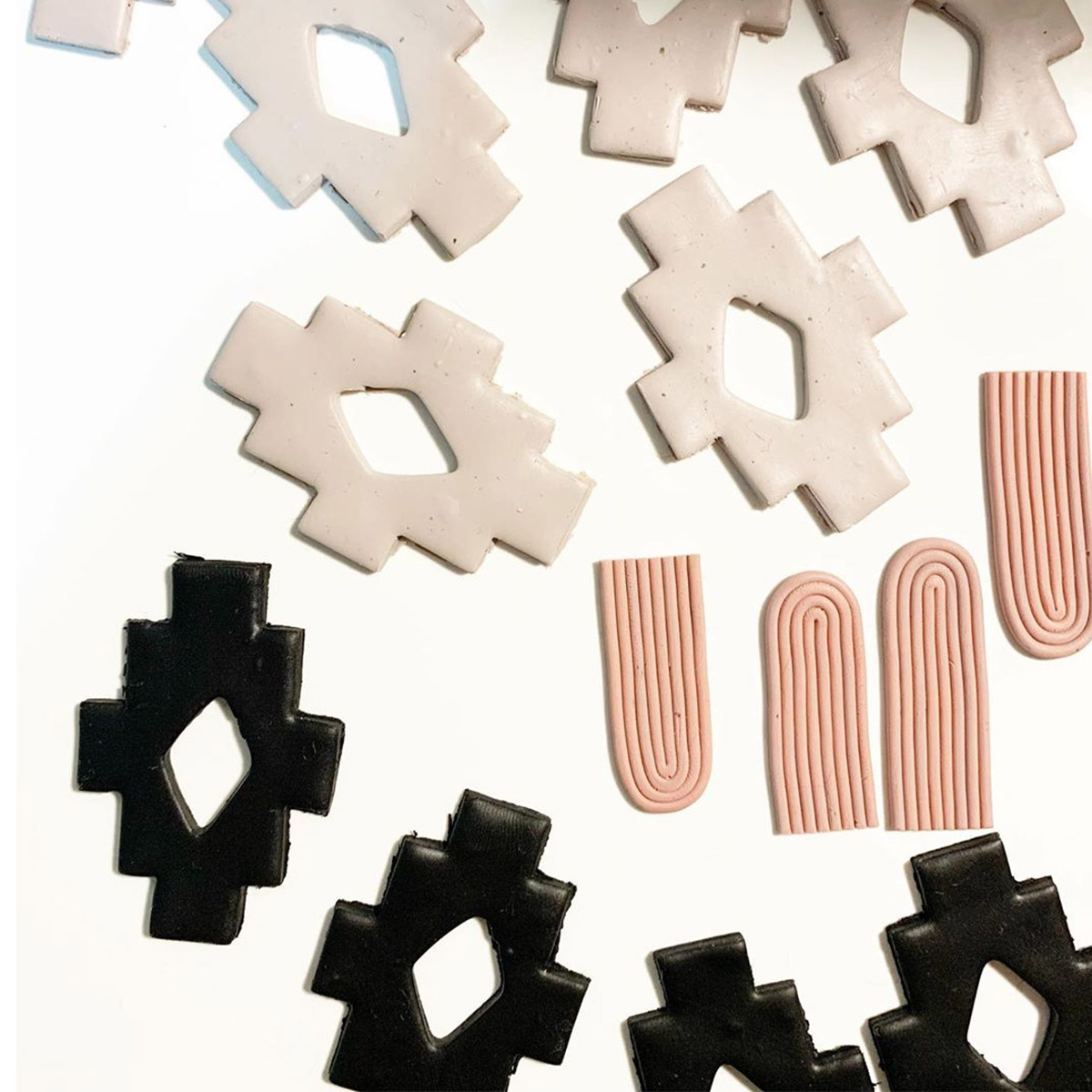 I love jewellery that makes a statement, and earrings have always been my go-to accessory. It just made sense for me to sell earrings, and I'm always tempted to keep every pair I make.
I work with a mostly neutral colour palette and create bold statement pieces.
It's the first time I've started working with polymer clay. It was an entirely new experience and it took a lot of patience, but once I had worked on my skills, I knew I wanted to share my creations with everyone!
What did you do prior to launching Made for Olive or do you run your small business as a side hustle?
I am a secondary school teacher. I teach English and Humanities and I absolutely love it! It's my dream career.
I'm lucky that I can be a teacher during the day, and craft at night.
When you're running a side hustle the work has to get done after hours, so it's been great to be able to use Sendle's 24/7 drop-off locations.
What sets you apart from other people selling handmade earrings?
I believe that my small biz is authentic and honest and I think this is what sets me apart from other companies selling similar products.
I'm always learning new and better ways to make and sell earrings. I will never hide my flaws or progress from my customers.
I LOVE connecting with my customers and collaborating with them to create products that we collectively love.
You state on your website that you're a "proud" Aboriginal woman. What does your Indigenous heritage mean to you?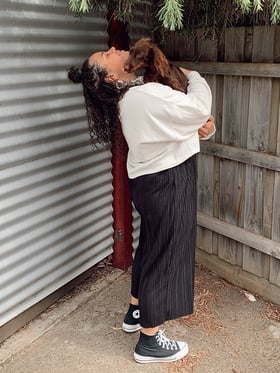 Tanna and Olive
Yes! I am a proud Bayali woman and South Sea Islander woman.
The Bayali people are from Queensland. Some of my family still live on Country in Gladstone which is really special.
Here in Australia, there is a general lack of understanding of Aboriginal culture and the importance and responsibility many Aboriginal people have to live on Country in our remote communities.
My heritage means a lot to me and I love sharing my knowledge of our Indigenous history with those around me.
I'm always educating people and encouraging them to learn more and be allies for marginalised communities like our First Nation people.
It's great to see the Acknowledgement of Country on your website. What more needs to be done to give Indigenous Australians the recognition and rights they deserve?
Yes! It's great to see more Australians like me acknowledging the land in which they work and live on, and paying their respects to our First Nation's people.
I included the Acknowledgement of Country on my website because I want to show respect for the traditional owners of the land, and the continuing connection of Aboriginal and Torres Strait Islander peoples to Country.
I believe that education is essential to making sure that Indigenous Australians receive the recognition, rights, and opportunities that we deserve.
Education breaks down the barrier, and it is fundamental in ensuring that non-Indigenous people can be well-informed anti-racist allies.
How do you incorporate your Indigenous heritage in your earring designs?
I incorporate it by working with a mostly neutral earthy colour palette and experimenting with a variety of organic shapes.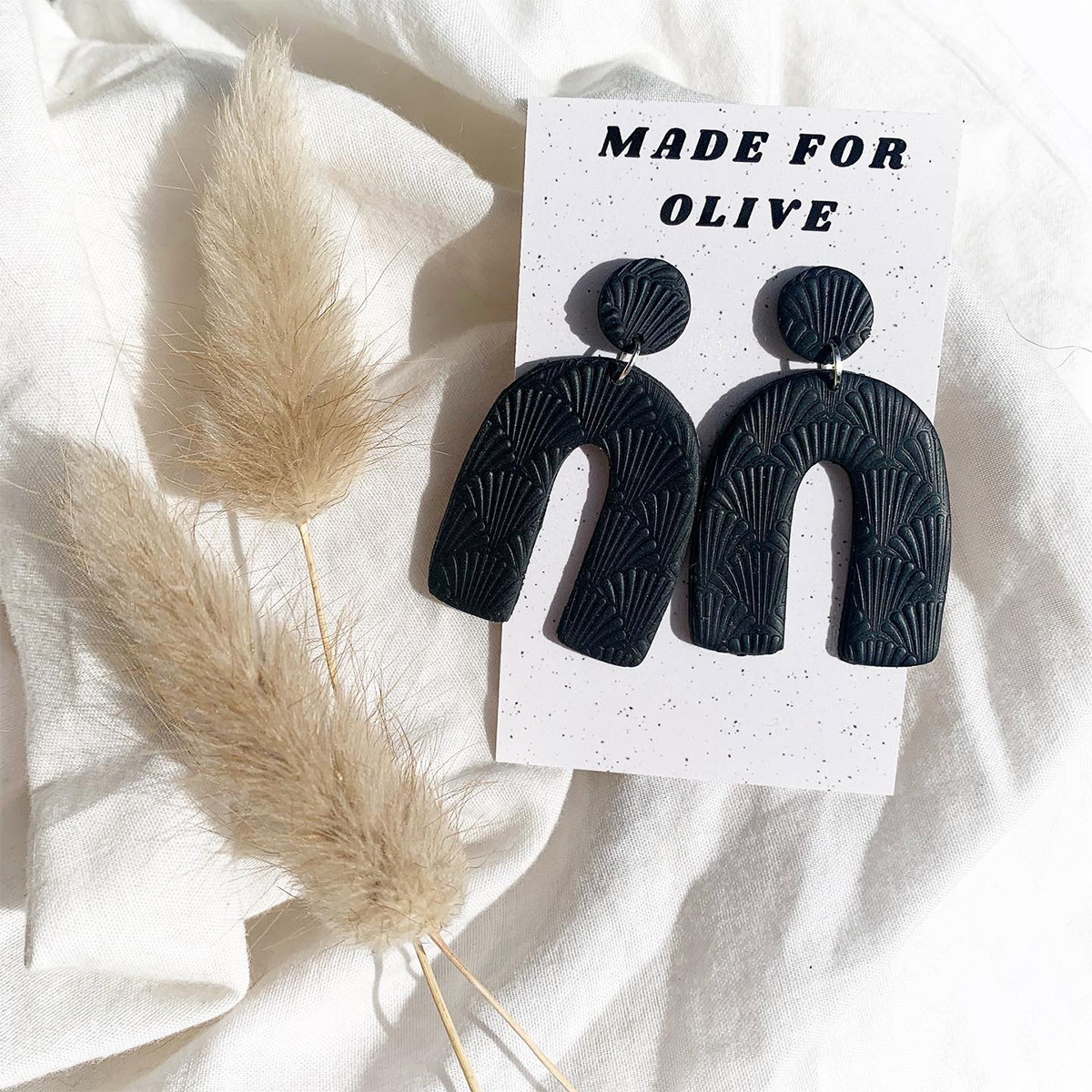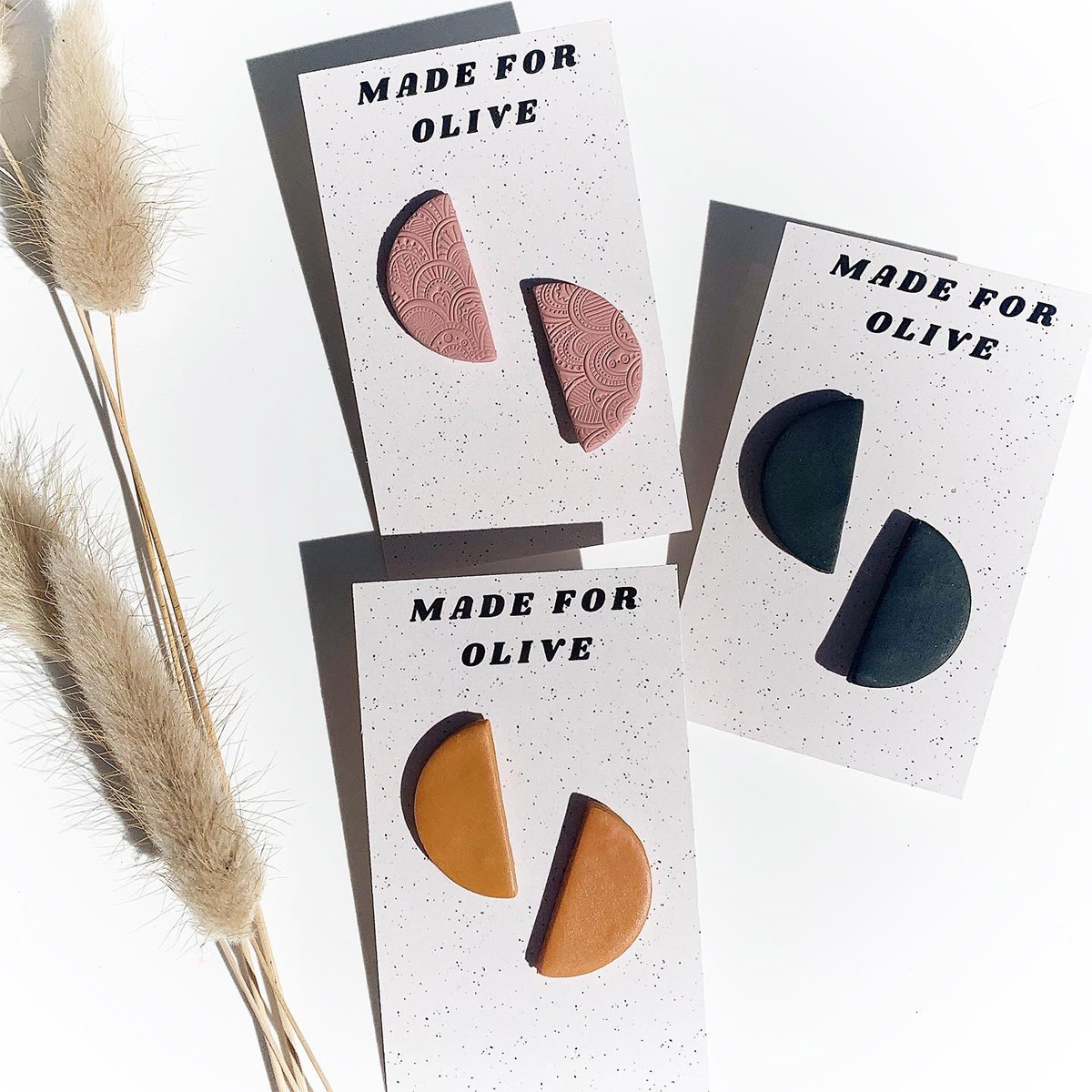 My designs are often inspired by the different shapes, colours, and tones of nature in the Australian environment.
What does sustainability mean to you and how does it play out in your business?
As polymer clay is a form of PVC, it is essential that all other aspects of my business are sustainable. I ensure that my business practices are as sustainable as possible and good for our planet.
I use all of my clay scraps in my earrings so no clay is wasted! All my packaging is either compostable, recyclable, or reusable.
What are your favorite small businesses out there? Ones you go back to.
The small business community is amazing. I love supporting local and sustainable businesses. Some of my favourites are: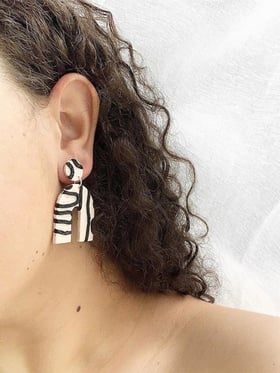 Are you hoping to keep growing your business or keep it about the same size?
I would love to keep growing Made for Olive!
I have so much creativity to share, and I love the idea of people wearing my earrings. They are created in one of a kind, small batches which makes each pair super special.
How did you discover Sendle?
My friend Rosie, from The Craft Dispatch, recommended Sendle to me.
I was researching alternative shipping solutions for my orders and Sendle was the most recommended shipping service.
I love how they offer 100% carbon neutral shipping as it adds to my vision of being a sustainable micro business.
Photo courtesy: Made for Olive