October 15, 2020
Dough Dealer: Everything you need for your perfect loaf
by Sean Flannigan
Bread is a simple food—water, flour, yeast, salt mixed and coaxed to life through time and heat. For such a simple thing, its effect on us is complex.
With Dough Dealer, Anna and Becca don't just want to provide a one-off breadmaking experience, they want to integrate breadmaking into your life.
The idea for Dough Dealer was born from the simplest event—one marvelous loaf of homemade bread contributed to a dinner party. Why couldn't the experience of a perfect loaf be more commonplace?
With no such thing as a bread kit available on the shelves of the market, Anna and Becca took it upon themselves to make it a reality with a perfected recipe and high-quality ingredients.
I talked with Anna about how they went from tech to small biz, the history of their great name, how the community fits into their vision, and much more.
Sendle's small biz quiz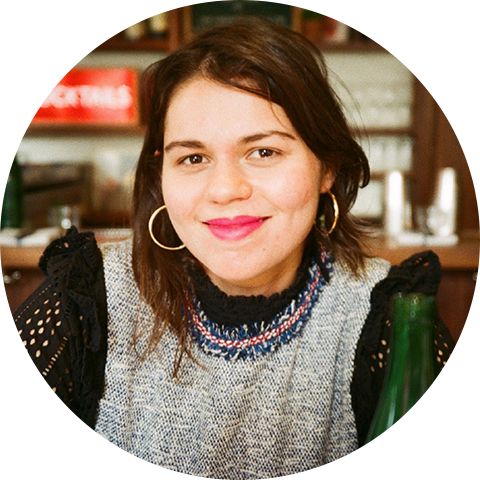 Name, title, and location
Anna Goldberg, Founder | New York City, New York
Business
In a paragraph, how would you describe your business?
Dough Dealer is an online baking platform that provides easy to make bread kits, instructional video content, and a community for new and experienced bakers. We want to teach people how to make bread at home.
Now, what if you only had three words?
Quality Bread Kits.
How did Dough Dealer get started? Were you into baking already?
I consider myself pretty confident in the kitchen and love to play around with new recipes but there was one thing I never thought I could do—and that was make bread.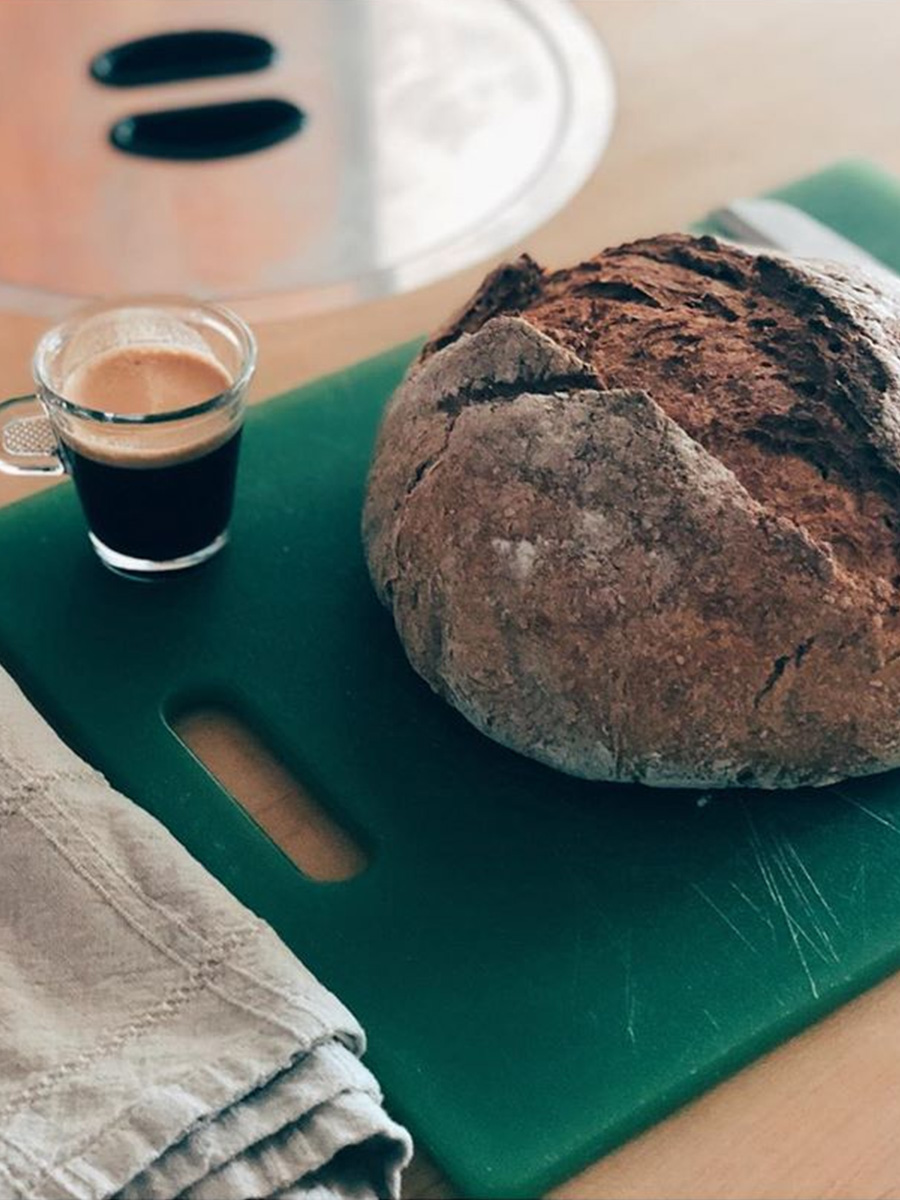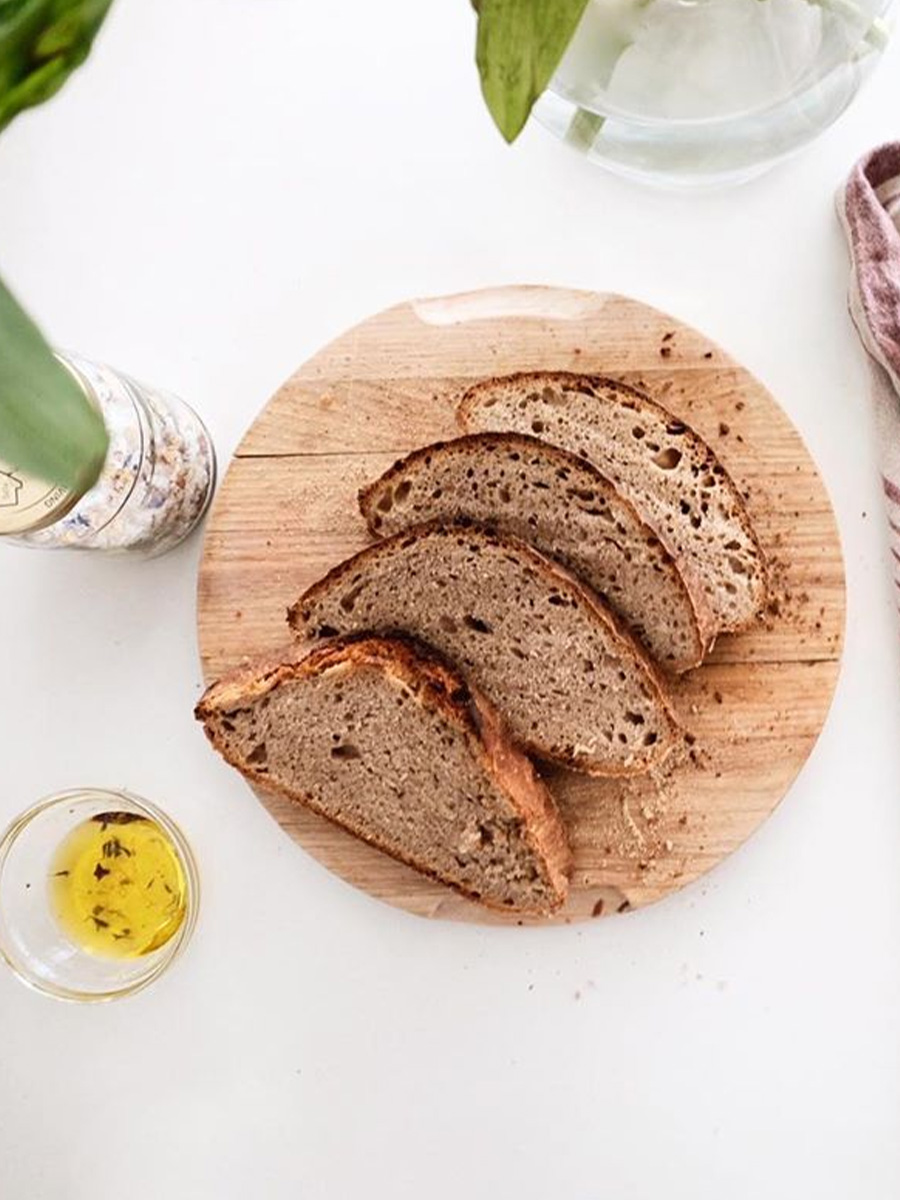 One night I went to a dinner party and a friend brought a homemade loaf that was so delicious I still remember it to this day; think the perfect crust and still warm from the oven.
Everyone at the table was enamored in this really simple food, and we all agreed we had no idea how he did it.
That was the seed for Dough Dealer, and after over 100 loaves of laborious recipe testing later we found a way to share that amazement with anyone in their own home, for their own dinner table.
We looked in grocery stores and only saw old fashioned non-bread baking mixes in the aisles, we knew there was room for a new kind of experience with better ingredients.
The name is amazing. How did it come about? Did you have other names in the running?
There was never any other name, it felt a little like it was meant to be.
I've always been drawn to the food staples that our civilizations were built on and still eat today, currently bread, and before that pickles.
A while back I was in a pickling vegetable phase and stumbled on the fascinating history of ancient Pickle Dealers (fun fact: America's actually named after one!).
When we decided to form our Bread Kit company the name came naturally. We were going to be the modern seller of a different food staple—a new kind of dealer, your Dough Dealer.
On the topic of pickles (one of my very favorite things in this world), what kind of pickling were you into? Any fun (or failed) experiments?
Funny you should ask!
My co-founder, Becca, reported her pickled chard experiment was a failure yesterday, so we'll keep trying with that one.
I love pickling radish for the tart brightness and rich color it adds to dishes. Although I'll basically pickle anything else I have in my fridge that fits in a mason jar, usually not through any rigorous means except pouring a ton of vinegar and other spices into the mix.
What were you doing before you started Dough Dealer?
I was working in the startup space as a software engineer and Becca was working in growth marketing.
Why did you choose to sell bread baking kits?
We know consumers are returning to the kitchen and finding that they don't have the skills they need or want, like making bread.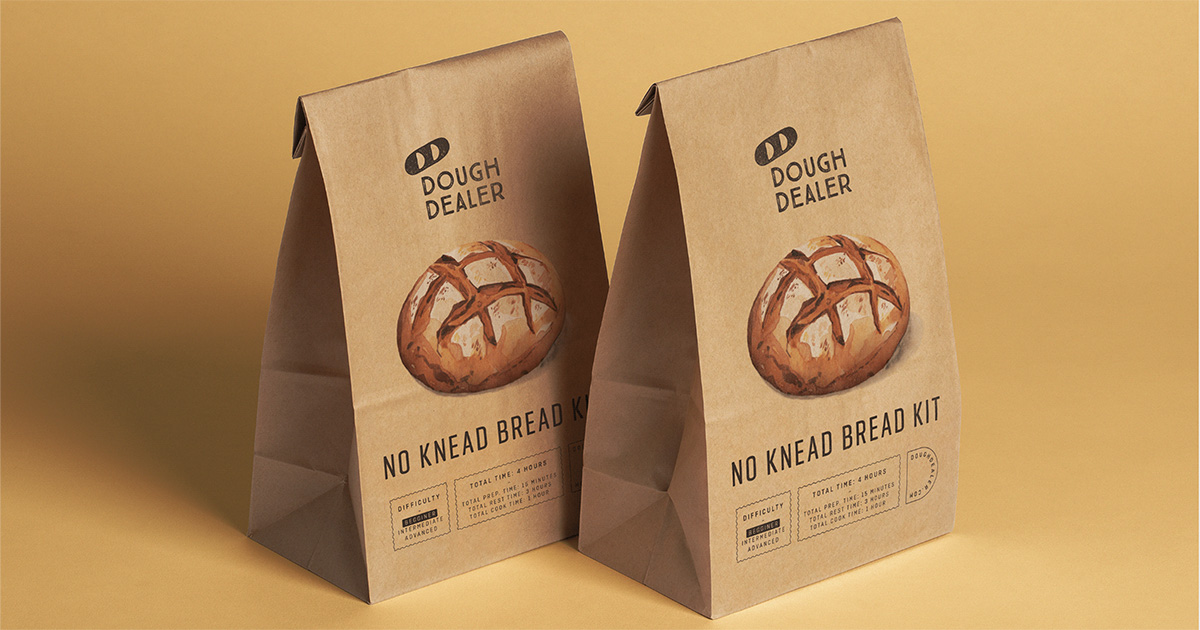 As people invest in experiences at home we can fill that space by introducing them to a guided baking experience through Dough Dealer's bread kits and digital platform, making bread baking more accessible to them.
We see our bread kits as the first step in developing a hobby—with us, customers are on a skill-building journey paired with digital content and products to meet them along the way.
Talk more about the digital platform. What does that experience look like?
We imagine there's nothing better than seeing what you need to do, so we have video bake-along content that goes with the physical kit and instructions we send.
We're also in the process of building out some new community features to connect our bakers so stay tuned!
We see our website as the home for your baking journey; order your kits from us, bake along with us through our videos, and engage with other people who just want to talk about bread and baking, and maybe the latest Great British Bake Off episode.
Is anyone else selling bread baking kits? Is this a competitive space?
There isn't an artisan bread kit like ours on the market and there are no companies taking our approach of video content paired with a physical product.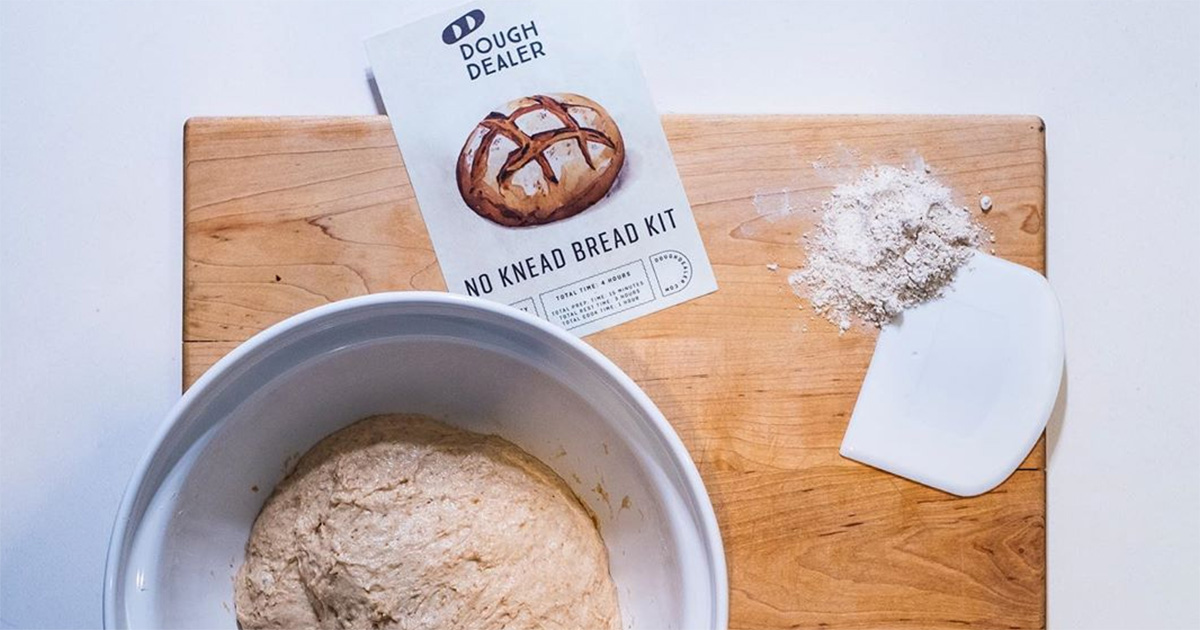 As a consumer in a grocery store, your options are limited to non-bread baking mixes like brownies, cakes, etc. that are more one-off projects than a skill-building activity.
Online your options are limited to buying time and tool-intensive kits that do not provide digital content. Similar to how Magic Spoon is reinventing cereal, we want to reinvent the baking mix experience with our bread kits and online platform.
Because there is nothing like us on the market, the alternative is to bake bread from scratch, which has a high barrier to entry from a skills-and-material perspective.
People can sign up for MasterClass or watch YouTube videos but those lack a practical application. We provide you with a kit that has convenient pre-measured ingredients while teaching you the skills you need through bake-along videos.
Do you plan to widen your product line? Whole wheat kits, rye kits, gluten-free kits, etc?
We definitely plan to explore developing other products in the future, the number one thing customers have been asking us after their first kit is what they can try next.
How do you find new customers? What channels are you utilizing to get in front of them? Any small biz marketing advice to dispense?
Since our launch, we have grown mainly through organic social media, a product hunt launch, and word-of-mouth.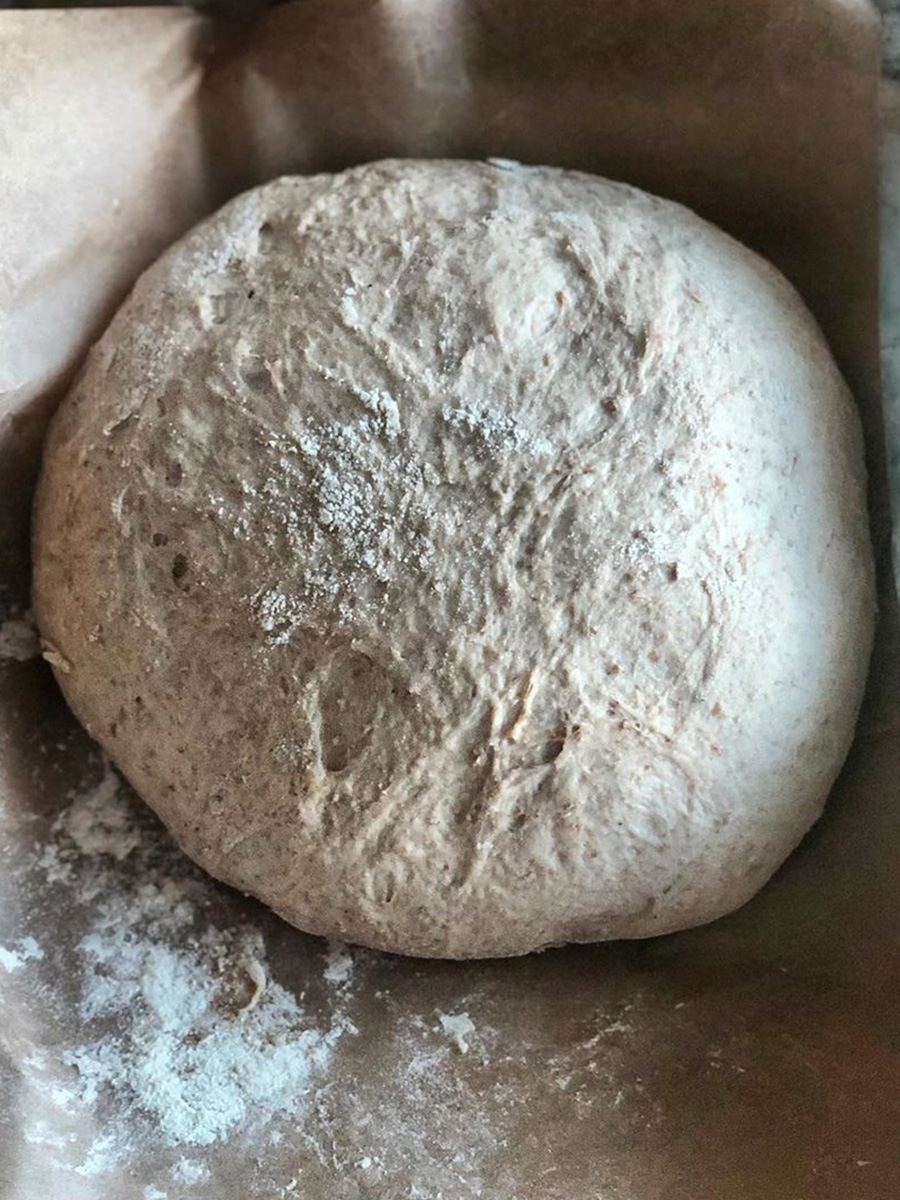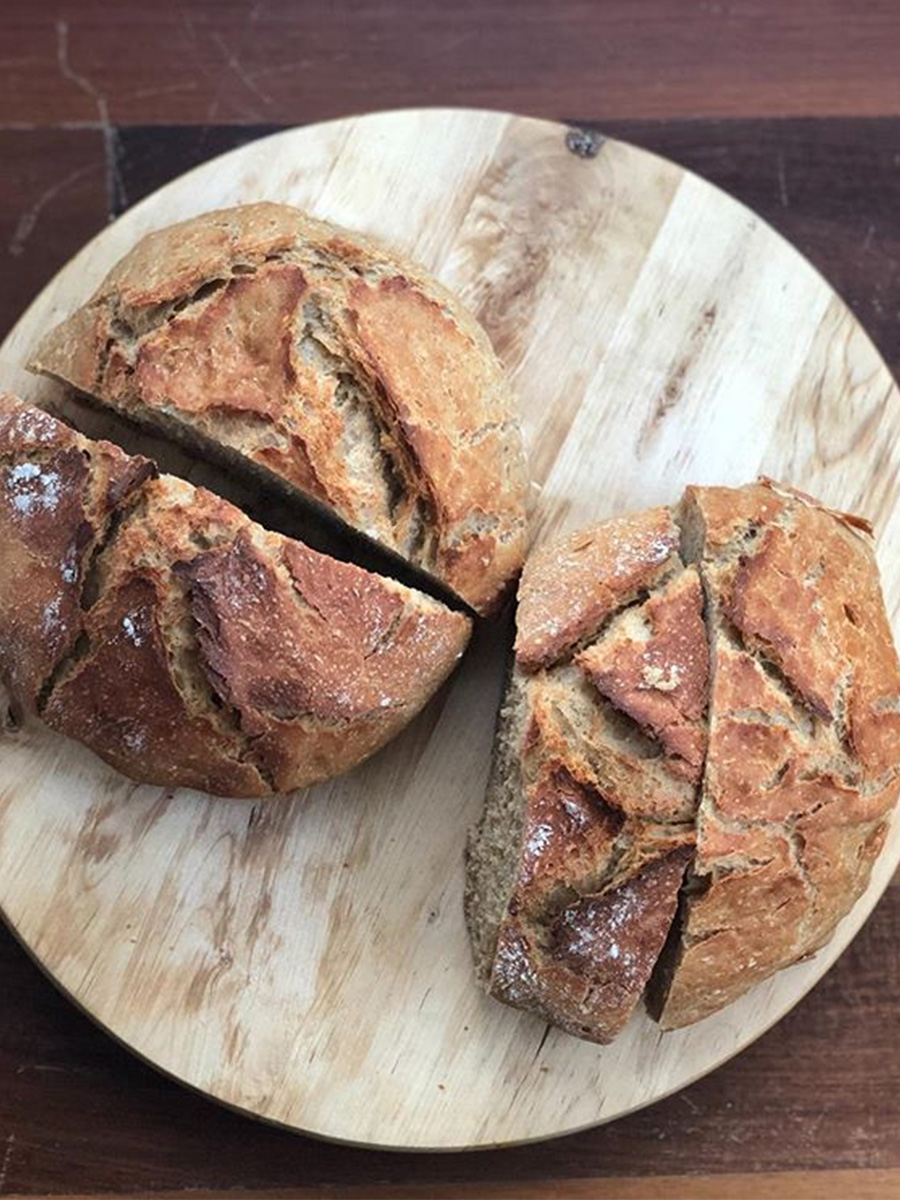 Shameless plug: follow us on Instagram for endless bread content @dough.dealer!
My advice to others is to talk to your users—there's nothing more valuable—figure out what drew them to you, and then try to way find in similar channels.
What are some of your favorite small businesses out there? Local, national, whatever.
We're really excited by all of the other female-founded home-centric companies we've been seeing launch recently—Omsom's starters, Brightland olive oil, and Jiggy with their hygge-inducing puzzles.
We're also big fans of great design and love looking at Nice Film Club and Minor Figures for inspiration.
What do you most love listening to while working? Podcasts, particular (shareable) playlists, NPR, oldies?
It changes so much, we're actually working on some Dough Dealer playlists with some of our favorite bread baking tunes.
We also love podcasts like How I Built This for inspiring startup stories and The Wine Down for random wine facts (we're foodies at heart!).
What is your favorite style of bread to eat? Desert island bread. And, what are your favorite things to eat bread with?
Too easy—a country boule from Dough Dealer, and we're not just saying that (we promise)!
For a dessert island bread, maybe an epi baguette, easily tearable for sharing with limited utensils!
We love eating bread with a little bit of olive oil, but of course, the options are endless, anytime you marry a tomato with bread and flaky salt you're in for something special.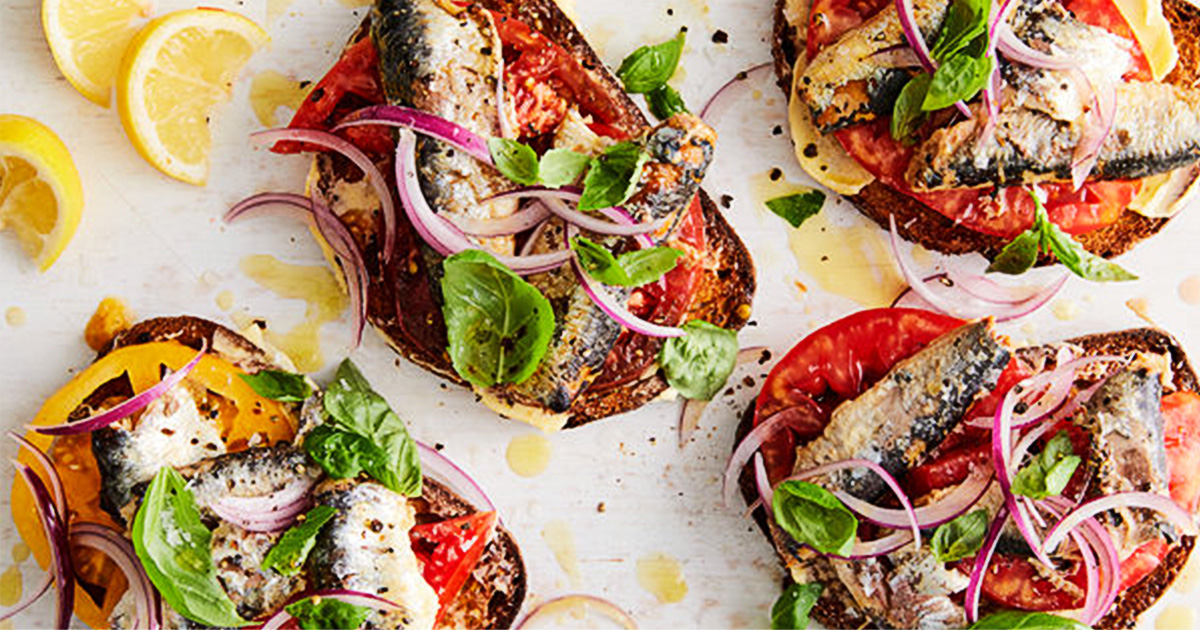 Photo courtesy: Ryan Liebe for The New York Times.
We love a slice of toast with a hearty soup, there's also a delicious and easy sardine toast recipe by Melissa Clark that we love to do for dinner.
What does sustainability mean to you? How does that play out in your business?
We know our customers value transparency and quality which is why we responsibly source our ingredients from local and farmer-founded companies.
We also consider our customers' desire for a brand that cares about sustainability by offering carbon-neutral shipping through Sendle.
Are you hoping to keep growing your company or keep it about the same size?
We're focused on growing our business right now in terms of being able to produce more kits and serve more customers.
We're pretty well stacked in terms of skillsets for now so we're not looking to grow on the people side yet.
How did you find Sendle? How's it working out so far?
I found Sendle on Google, and it's truly worked great.
When I saw there was a carbon-neutral option aimed at helping small businesses I knew it was perfect. Since day one it's been really easy to use!
Photos courtesy: Dough Dealer