May 25, 2021
The best small businesses around the world, according to Sendlers
by Sean Flannigan
It feels great to buy from small businesses. These humble and eminently human sellers are the true lifeblood of our local economies, recirculating their incomes back into the community instead of into the pockets of multinational corporations.
The specter of convenience has helped to build the most gargantuan and grotesque of one-stop shops, haunting the halls of eCommerce and feeding us super-targeted ads along the way.
While it is nice to get your stuff cheaply and in the matter of a few days, the reverberating costs are larger than we can imagine. When you support small businesses, you are supporting fair wages, a smaller impact on the environment, and local economies.
But, it can be a little harder to find the small businesses that you want to shop with. They aren't following you wherever you go on the internet and they may find it difficult to rank alongside those giants of commerce in the search results.
So, we're going to give you a ton of really great recommendations from the people we trust most—our small business customers.
Our Sendlers are amazing. We all know that. That's why we've written up so many customer stories showing off their glowing personalities. So, it makes sense that they'd have some incredible recommendations of other small businesses to shop with.
Let's hear what they had to say.
Some of our Sendlers' most favorite small businesses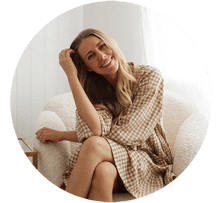 Ellie Lowe, Founder of

Ellie Lowe

| Sydney, Australia
I'm going to just talk about a company who I have been inspired by for a very long time and that is ThankYou.
They are constantly pushing against what is 'impossible'. They turn business upside down and run after ridiculous goals. All the while fighting to end poverty.
Reading their book 'Chapter One: You Have The Power To Change Stuff' taught me a lot.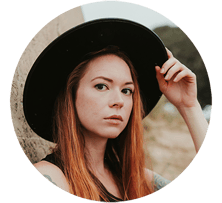 Stephanie Washburn, Owner of

Celestial Surf Studio

| Wilmington, North Carolina
A few of my absolute favorites are some that I have worked with:
And a few notable mentions of my favorite fellow girl-boss entrepreneurs in town that always have my back: The Misplaced Cactus (macrame and beadwork), Desert Rose (boutique), The Rooted One (paintings, plants, and ceramics).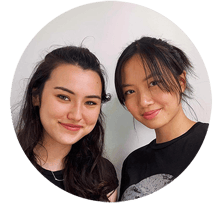 Xuan & Marina, Founders of

Amplify Bookstore

| Melbourne, Australia
Marina: Flora and Fauna is a great online store for anyone looking for anything really, from an environmentally minded perspective.
Locally, I'm a big fan of Kuu Cafe, a Japanese cafe in South Melbourne, and 1565 Gelateria in Kensington!
Xuan: I'm a big fan of Wild Life Bakery in Brunswick East, and our friend over at Bin Chicken Books is a wonderful initiative!
I really love The Dirt Company and we use Hero Packaging for our shop!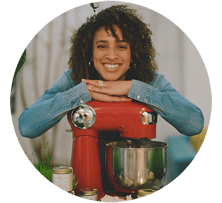 Ashley Cummings, Founder of

Natural Ash

| New York City, New York
You can have amazing body butter like Natural Ash, but you also need to cleanse your skin before.
That's where Terra Tory (@terra_tory) comes in. She provides a package-free handmade soap without palm oil and chemicals.
It's great for the skin and doesn't contain all of the harsh chemicals that some brands contain.
Another favorite is Candle Gawdess (@candlegawdess). When I'm in production mode and making products, I love to set the energy for my space. This includes candles.
The creator uses coconut apricot wax, making it safer without any chemicals and less smoke and soot.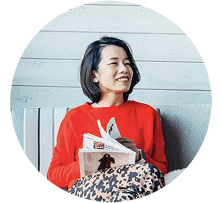 Eva Yeh, Founder of

Yayyy.co

| San Francisco, California
3-19 coffee, they are one of my favorite clients and have supported me from the beginning.
Their brand story, company mission, and 2 co-founders—Mike and Mike—are very nice to work with.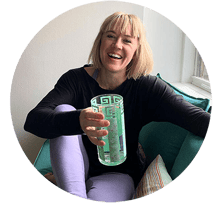 Alexis Rheinwald-Jones, Owner of

The Source

| Los Angeles, California
I'm drooling over the bags at Tesoro Leather and will probably buy myself one for Christmas this year.
I think Apothenne does the best home fragrances bar-none and I'm burning their candles pretty much all day every day in quarantine.
I am obsessed with the smart, fun Zoom classes at Fit & Bendy since the stay-at-home orders started.
I buy everything I can from No Tox Life and Verdant Wild Apothecary for my personal use because I think their products are brilliant.
And I'd be lost without the cherished neighborhood restaurants that feed and caffeinate me multiple times per week: Go Get 'Em Tiger, All Time, and Mixto Comida Latina.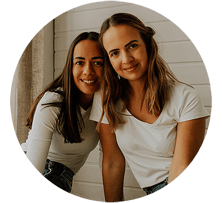 Kate & Nataly, Owners of

KIWI Eco Box

| Austin, Texas & Kyiv, Ukraine
Kerry Wood and Katie Hennah, Owners of

NueBar

| Sydney, Australia
Kerry: We love our local cafes in Annandale in Sydney's Inner West. Trafalgar Street Espresso is our local haunt and a social hub as well as a source of great coffee, and Cherry Moon General Store makes sourdough that's out of this world.
Katie: Oh and Mailer Maguire is an amazing local artisanal kombucha maker, with brews that are more akin to finely made wine in terms of the gorgeous flavours they produce. Plus Mr Black, an amazing Australian coffee liquor.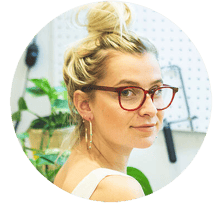 Madeline Luecht, Owner of

For Good & Mad

| Whitefish, Montana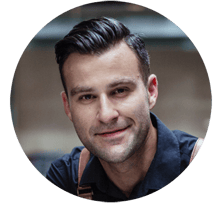 Ryan Spaccavento, Founder & CEO of

Coffee on Cue

| Melbourne, Australia
The modern nightclub for me—where you dress up, stand in line, then have a rush of endorphins when you get served—is actually my local bakery in Spotswood, ​Candied Bakery​.
They have a lineup on weekends that passes by the three stores next to them, the product is fresh and tasty, and the staff still manage to smile in challenging times.
I'm also a fan of: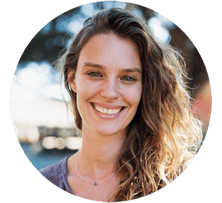 Lauren Tucker, Director of Product Development at

White Buffalo Land Trust

| Summerland, California
I love supporting local businesses processing produce from local farms such as Ventura Spirits, Pacific Pickleworks, Honey Hi, Apiary, several of our local restaurants that source responsibly, and locally owned grocers such as Pacific Health Foods.
I also shop with larger brands that are transparent about their sourcing and ethos such as Dr. Bronner's, Annie's, Epic Provisions, and Alter Eco.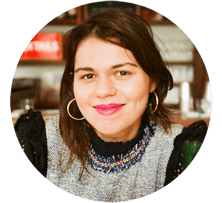 Anna Goldberg, Founder of

Dough Dealer

| New York City, New York
We're really excited by all of the other female-founded home-centric companies we've been seeing launch recently—Omsom's starters, Brightland olive oil, and Jiggy with their hygge-inducing puzzles.
We're also big fans of great design and love looking at Nice Film Club and Minor Figures for inspiration.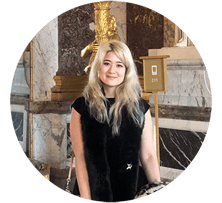 Emi Fang, Owner of

Unicorn Manor

| Sydney, Australia
I really love small businesses I find on Instagram like Soliloquy Jewellery that makes bespoke gemstone jewellery inspired by myth, literature, and the occult.
Another favourite small business is Mineralism, an incredible crystal store in Glebe (Sydney) that has one of the best ranges of rare gemstones in Australia!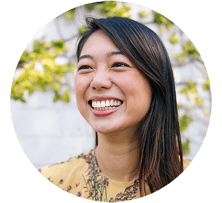 Adeline Yeak, Owner of

Zove Beauty

| Melbourne, Australia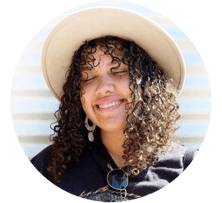 Tanna Draper Nagas, Owner of

Made for Olive

| Melbourne, Australia
The small business community is amazing. I love supporting local and sustainable businesses. Some of my favourites are: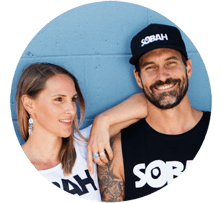 Clinton and Lozen Schultz, Founders of

SOBAH

| Queensland, Australia
There is an awesome range of local, independent businesses, particularly First Nations businesses. We love to support local, especially businesses that have social, cultural, and environmental purposes.
We support and frequent: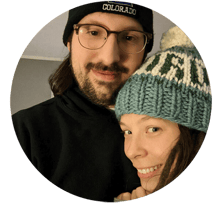 Joe & Amanda Witmer, Owners of

Two Birds Coffee

| Clarksville, Tennessee
Shout out (in no particular order) to: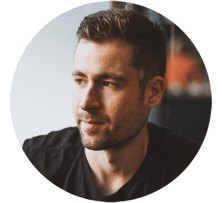 Andrew Svisco, Founder of

Parkhurst

| Buffalo, New York
When it comes to fashion and apparel, although it's very hard to do given the times we live in, I always try to stick with made in America products, even when it comes to household items and taking care of something like my car.
In Buffalo, there's Buffalo Made Co. Outside of Buffalo, I like Manready Mercantile, Save Khaki United, Rogue Territory, Quoddy, Rancourt, and Stag Provisions.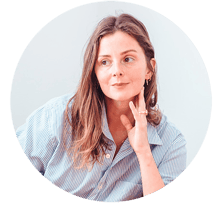 Rae Nicoletti, Founder of

HOZEN

| Los Angeles, California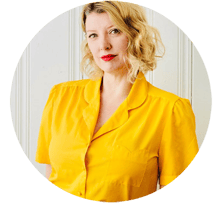 Belinda Bennett, Owner of

Domino Vintage

| Northampton, Massachusetts
Hands down my favorite vintage store is Xtabay Vintage in Portland, Oregon. Liz has an insane collection and her pup is adorable too.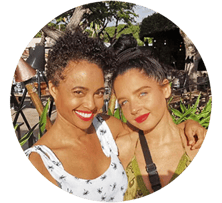 Alison Amsterdam, Owner of

Kamoddity

| Melbourne, Australia
A couple of small vintage businesses that I love—including my other store Vintage Oddity—are Stupid Vintage, Tellingtimevintage, and South Side Flea Market.
One local cosmetic and beauty brand that I love is Fluff based in Fitzroy here in Melbourne. They do refillable, vegan, cruelty-free, staple, stylish beauty products.
One of my favourite health and beauty brands at the moment is an essential oil night balm made by Common Garden Health that I picked up at the Fitzroy Market.
Another great Melbourne-based small business is, XXFLOS, who do beautiful flower arrangements. Definitely worth a look!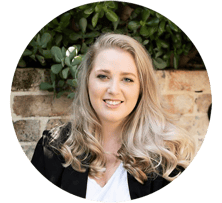 Leonie O'Brien, Owner of

Pretty Frank

| Sydney, Australia
I adore sunglasses from Archer Eyewear and the gorgeous pieces from Elle Maree Jewellery.
My fave small business is run by my good friend, Laura, who runs a hair and makeup business called Morgan & Elwood. She's done lovely things for my face and if I look glam, it's always because of her.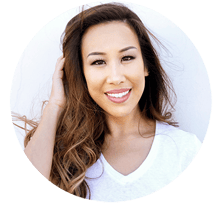 Michelle Tu, Owner of

Modern Theory

| San Francisco, California
Flora Grubb is a beautiful garden center, where you can shop for plants and sip on coffee while enjoying their gorgeous living wall.
I also love Picnic SF and Therapy for their great curation of local goods and unique gifts.
I probably eat out more than I shop, so I can't forget to mention my favorite neighborhood dumpling spot, Shanghai Dumpling Shop.
When I need comfort food, I get my fried chicken fix at Hard Knox. And if you're looking for no-nonsense French food and big Parisian vibes, Chez Maman is the place to be.
Go shop small!
Armed with this long list of awesome small businesses, it'll be easy to shop small wherever you go. Spend your money where it makes a difference and you'll come away with better products.
And, if that wasn't enough small businesses to hold you over, we also created this small business buying guide with a handy map. Happy shopping!
Main banner photo credits: flora & fauna, TERRA-TORY, Alicia Ann Ceramics, Picnic SF