February 10, 2021
Yayyy.co: Sustainable packaging designed for small businesses
by Sean Flannigan
Packaging is ubiquitous in our lives—filling our cabinets, our fridges, and eventually our waste bins. So many things we buy are enrobed in some sort of protective shell and shipped to our doorsteps for our enjoyment.
As the climate crisis becomes more dire, shoppers are making changes in what they buy in favor of sustainability.
Eco-friendly packaging is key to the move toward a more sustainable future, being that it is so omnipresent in our lives.
Eva Yeh started Yayyy.co with her family in 2018, manufacturing and designing food packaging targeted at small merchants. Just like Sendle, her focus has been twofold—to help small businesses thrive and to create a sustainable alternative to business as usual.
In 2019, they launched their compostable packaging, which is entirely home compostable. For the coffee bags, that even means the vent!
I talked with Eva about how she got started, the story behind the name, and what it's like working with family.
Sendle's small biz quiz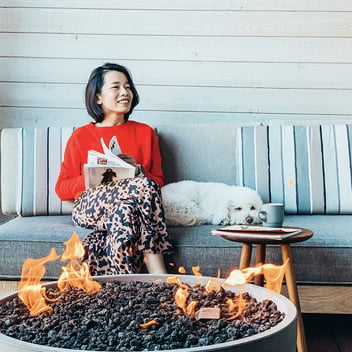 Eva Yeh
Name, title, and location
Eva Yeh, Founder | San Francisco, California
Business
In a paragraph, what is Yayyy all about?
Yayyy provides small merchants and businesses high quality, affordable packaging, and packaging design support. We believe success is a function of quality packaging mirroring the quality product within.
Now, how would you describe it in just three words?
Sustainable packaging + printing
How (and when) did Yayyy get started? Any big aha moment that made you want to start it?
Yayyy.co started in 2018 and is part of a broader family manufacturing business.
We want to serve small businesses in need of quality packaging design & printing services. We want to be their packaging partner when they need one.
After moving to San Francisco, I frequented small local craft fairs where I met other small business entrepreneurs and fed off those positive vibes and entrepreneurial spirit to start Yayyy.
I really love the name. It's an automatic confetti emoji in my head. How'd you come up with it?
It's actually a homonym, it is the same pronunciation as my family name—Yeh.
Also, we are a very happy family. :)
Is it fun to be working with your family on this?
There's not that much fun when working with family.
Asian parents have very high-standards, but that just means they are proud of me and want me to succeed. However, It is very fun when I can get special treatment for my clients' needs.
Why did you choose to sell custom packaging?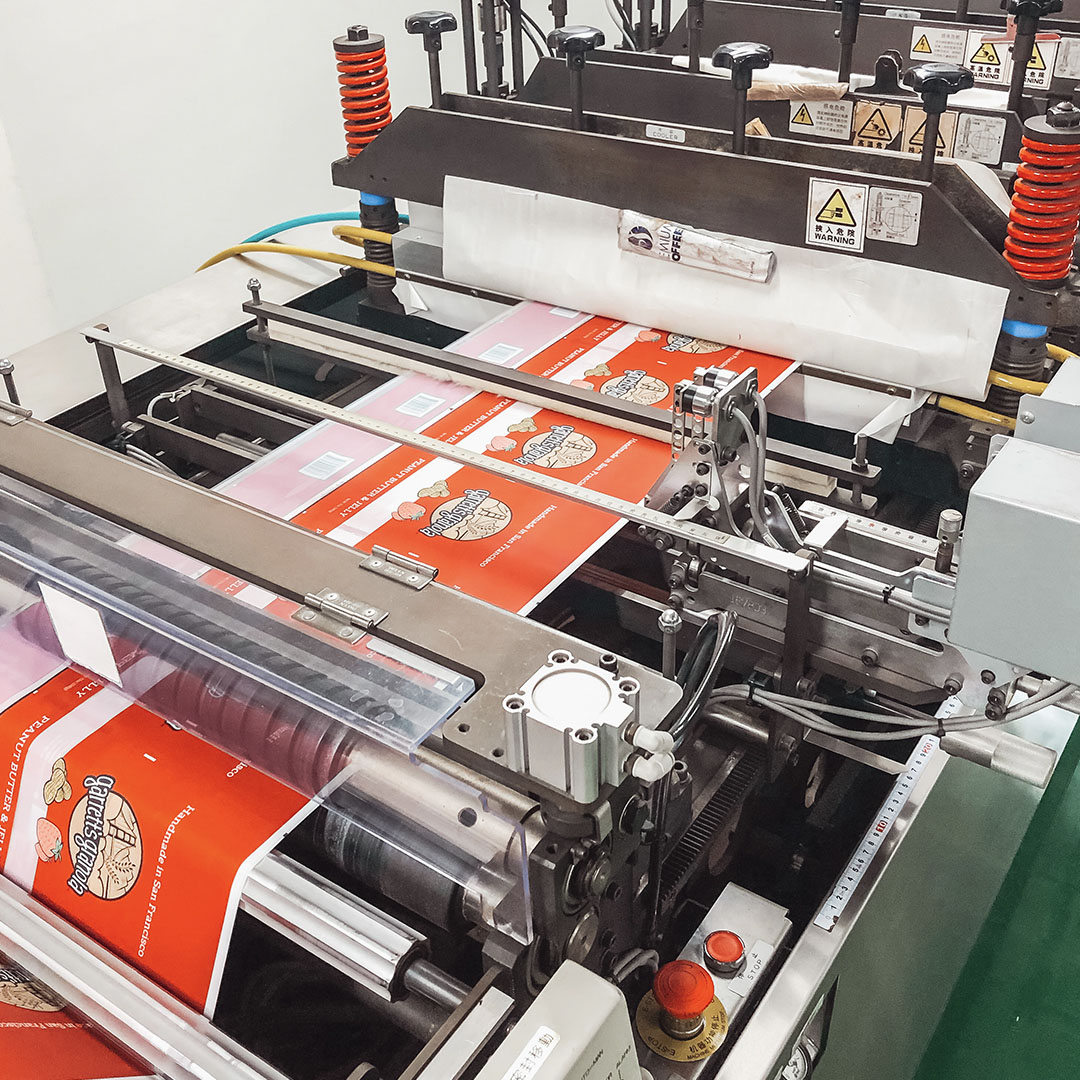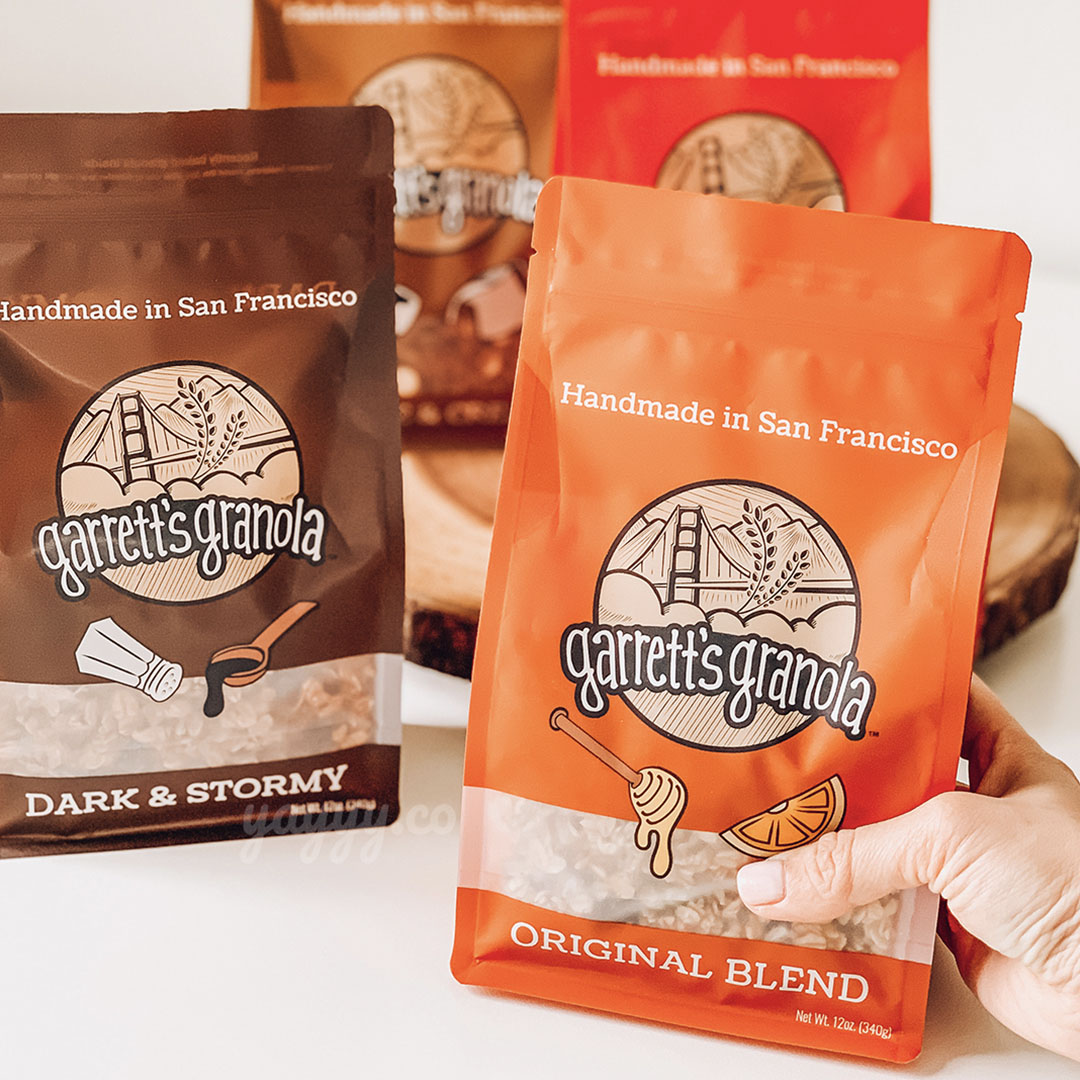 I have a design and art direction background in digital media and marketing. Married with a great resource through my family factories, it was a no-brainer to get into custom packaging.
How do you determine what types of packaging to sell? I'm guessing a large part of the business is centered around coffee packaging?
80% of our business comes from the coffee sector, but we do much more than just coffee.
Our main focus is custom packaging and our specialty is compostable bags. We launched our sustainable product line in early 2019.
It has been approved by BPI® (Biodegradable Products Institute) and it's even backyard friendly (i.e. home compostable).
We also sell some generic stock packaging for clients who are not yet ready for making the jump to custom orders.
The 100% compostable packaging is exciting! How'd you get it to be fully compostable?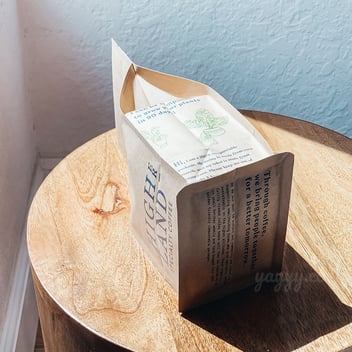 It's pretty magical! 🙂
It is the culmination of years of development, and receiving BPI® approval took a great deal of work and time. But it has been totally worth it as our product is now truly eco-friendly.
Take from nature, give back to nature.
Our compostable bags are backyard friendly and can also be composted in a commercial composting facility, where higher composting temperatures can be reached and compost between 90-180 days.
What did you do before you started Yayyy?
Worked in both Tech as a creative, and Advertising doing lots of ad campaigns & commercials.
What sets you apart from other companies selling the same thing? Is packaging a competitive market?
The packaging market is very competitive, but very many products in the market require packaging.
I think what sets us apart from others is our ability to do specialty printing that other companies can't do.
What are your favorite small businesses out there?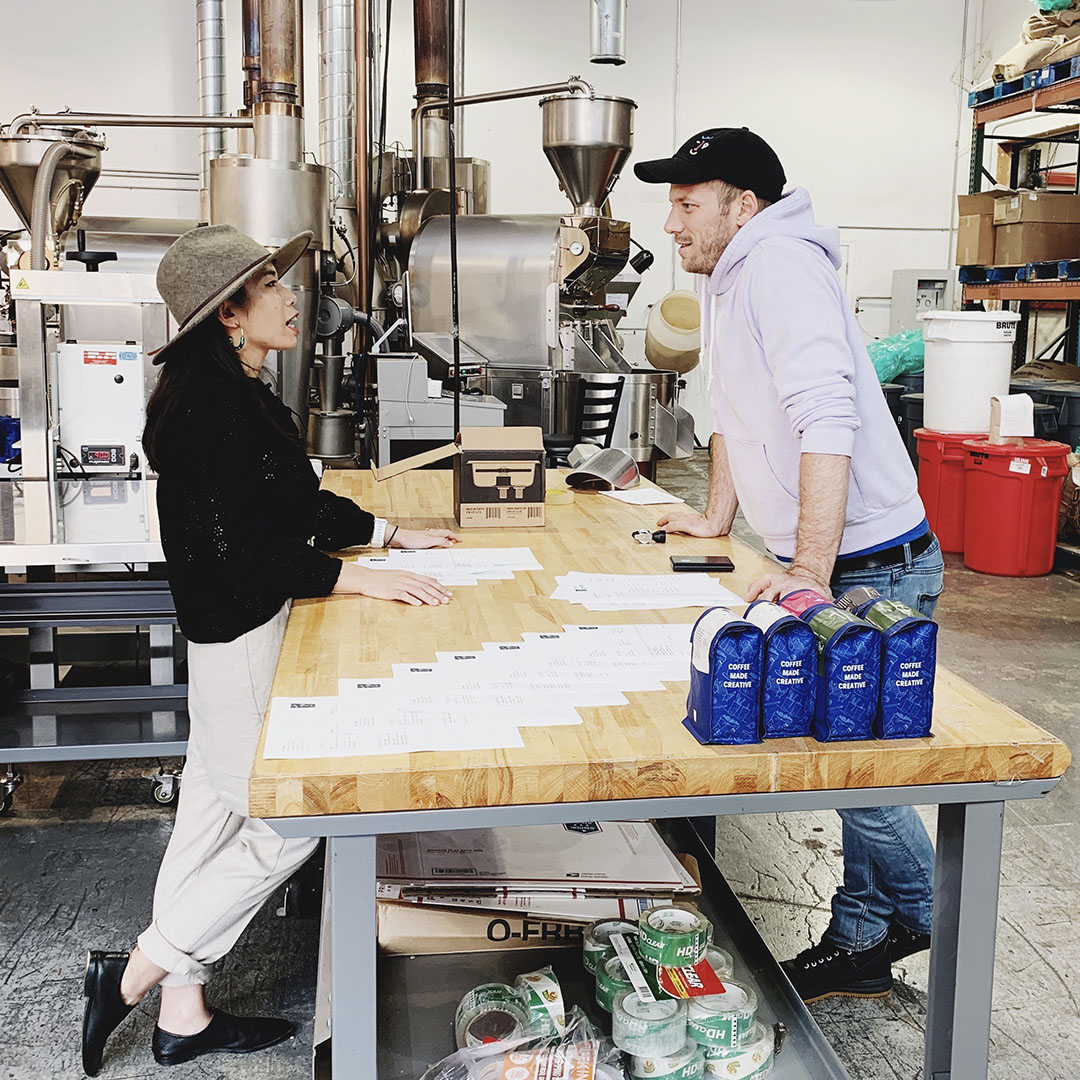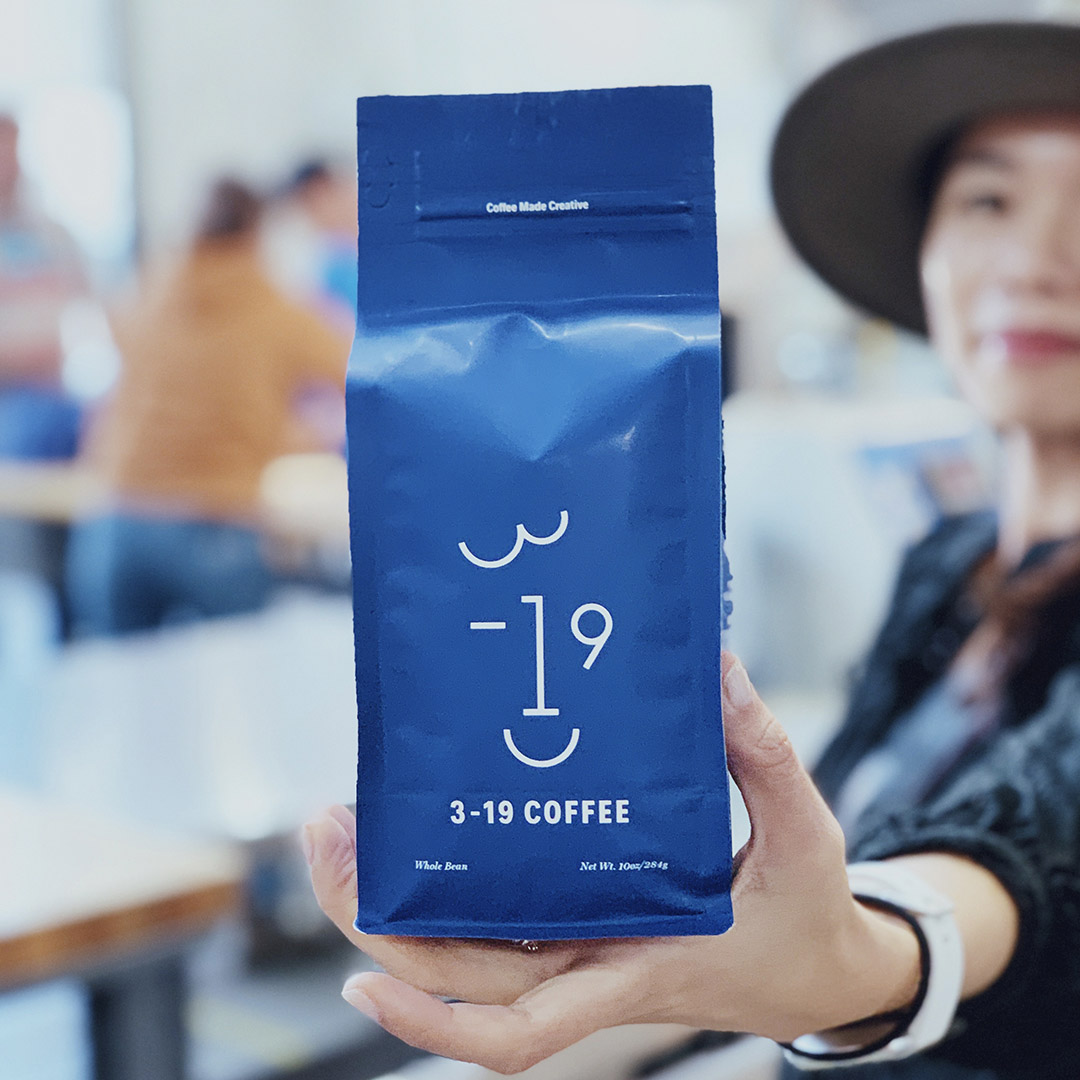 3-19 coffee, they are one of my favorite clients and have supported me from the beginning. Their brand story, company mission, and 2 co-founders—Mike and Mike—are very nice to work with.
What is your favorite thing to listen to when working?
Chill, uplifting, and calm music mostly on Spotify.
What does sustainability mean to you? How does that play out in your business?
For me, it's about respecting our planet.
How can we be better than our previous generations, and help reduce the waste? We have products that are recyclable but it's not enough.
100% compostable bags for food packaging is our solution to cutting down waste.
What advice would you give someone who is just starting their business? Any big lessons along the way?
This is what I learned from art school: "Just f*cking do it!"
Don't overthink too much, when you have an idea that you are passionate about just go for it. Even just baby steps are fine.
You will never know if it works unless you take the risk.
How did you find Sendle?
Through the Shopify app.
How's it going with Sendle?
Sendle is my go-to partner when I need to ship my samples to my clients.
Photos courtesy: Yayyy.co