January 12, 2023
7 tips for SMBs in 2023, from the Sendle brains trust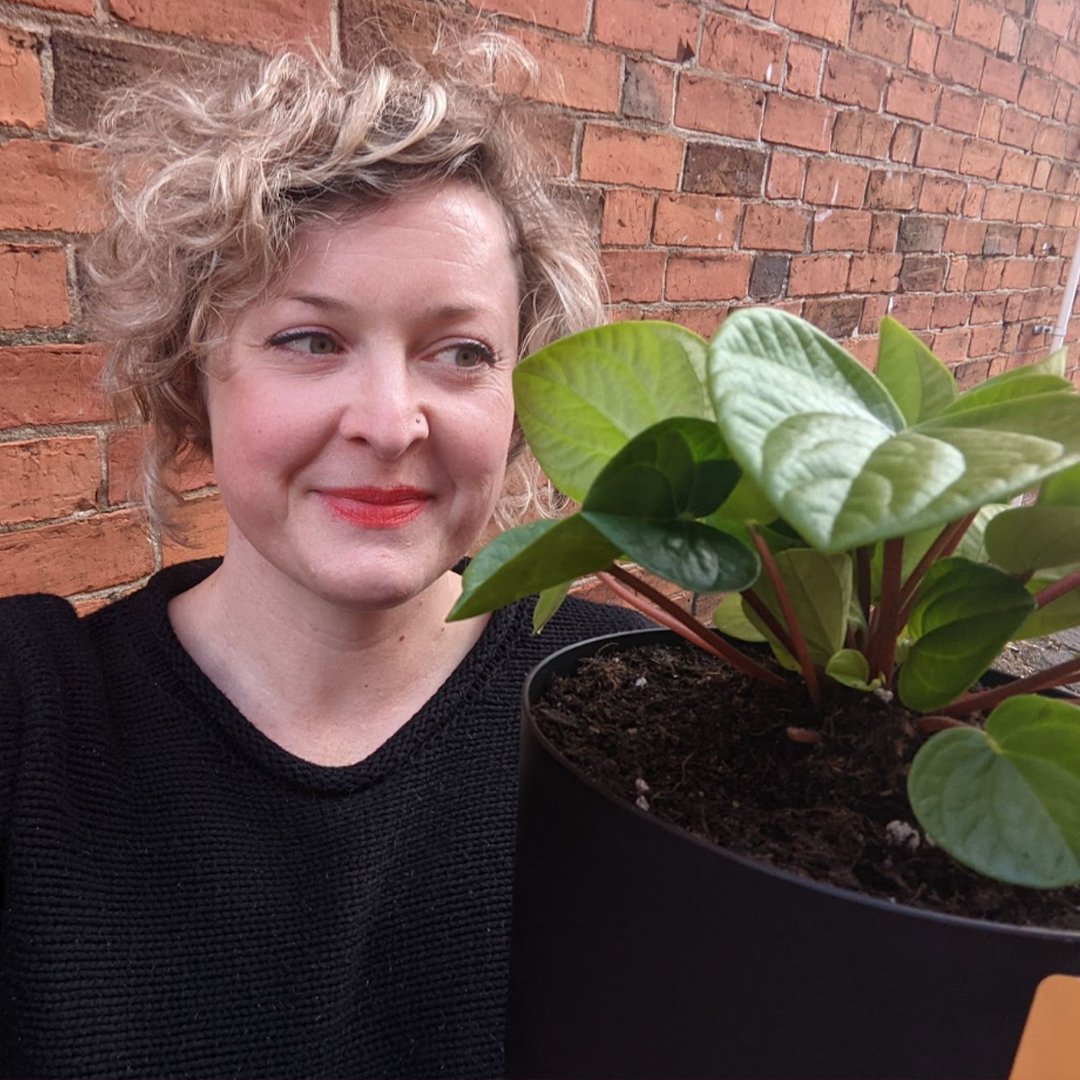 by Alissa Holder
We don't want to toot our own horn, but there are some pretty cluey people at Sendle. Our team is made up of experts in sustainability, product development, sales, partnerships, marketing, engineering and everything in between. So it's no surprise these folks have some wisdom to share to help your small business thrive in 2023.
Ordinarily, we'd share stories from other Sendlers with you, but we thought, hey, why not turn the lens on ourselves for a change?
We asked the Sendle brains trust for their top tips for small business in 2023, and boy-oh-boy they did not disappoint.
What you're about to read has come directly from some of the best in the biz – folks who've previously worked at places like B Lab (where you get your B Corp Certification), Uber, ShipStation, Shopify, American Airlines, eBay and Carlton & United Breweries, and who now work at Sendle because it's an exciting place to be, and because it aligns with their values.
So, without further woo-haa and fanfare, here are 7 top tips for small business success in 2023, straight from the clever people at the helm of the good ship Sendle.
1. Attract customers with a slick website and great content
Get mobile friendly
More people have mobile phones than toilets (which, in itself, is terrifying and something Who Gives a Crap are fighting to rectify). Smartphone ownership is on the rise, with 6.8 billion people expected to own a device in 2023. That's a whole lot of browsing time, on and off the porcelain throne.
When's the last time you took a peek at your own website using your mobile device?
By 2025, retail m-commerce (mobile commerce) sales should more than double, to reach $728.28 billion, and account for 44.2% of retail ecommerce sales in the US. The use of retail mobile apps is consistently on the rise too – from 2017 to 2021, ecommerce app sessions increased by 92%.
Need a hand making sure your site is easy to navigate and intuitive to use? Shop Sendle businesses first for your design and web needs. There may also be options within your eCommerce platform provider – Shopify Plus (for example) is already optimized for mobile.
Don't be anti-social
Social shopping is the fastest growing trend in eCommerce for 2023.
Social shopping is the unification of "Social Media" and "eCommerce." Instead of marketing the products on social media to drive more traffic to your website, the whole selling process takes place on the socials.
While social shopping may not be right for all businesses, this is worth exploring. It's a great mobile-first approach. In-app shopping is likely to become even more streamlined, turning apps like Instagram into as much of an m-commerce platform as it is a social media tool.
Create engaging content
Attract new customers and get repeat business from those who already love your brand by creating content that really speaks to them.
But, before you do, check in on your customer engagement or customer experience strategy. If you just made the 'huh' face? Hang on, we'll explain.
Think about the people who are likely to view your content and buy your products. What does your website or piece of content look like through their eyes? What do you want them to think, feel and do?
Once you're ready to get writing, make the most of it. If you write a blog post, repost it to social media, use bits in Google adwords and share it via email, too. Get as much bang for your buck out of everything you do. It's far more powerful (and efficient) to create one killer piece of content and reuse it 5 ways, than it is to create 5 bits of okay content.
Get your shipping policy ship shape
While it might not be top-of-mind in terms of engaging content, your shipping policy is a really important and powerful tool to help prevent major customer headaches (yours and theirs).
Is your shipping policy (the bit of your website that manages customer expectations around delivery timeframes, who you ship with, etc) accurate and up-to-date?
Be as specific as possible. Vague delivery times can impact conversion at checkout, because we know everyone always wants their new goodies yesterday. If your shipping policy and delivery timeframes are clear, accurate and trustworthy (and maybe 1 day more appealing than your competitor) your customers will love you for it.
2. Get them to cart and get that moolah
Check your customer journey (or journeys)
You've piqued the interest of your audience with a great online presence, so we want them to buy your gorgeous goodies.
Now is a good time to check in on your customer journey. There are likely a ton of different ways for folks to find your content and products, and the way they do is not always linear. Have a think about the "happy" or ideal path (ending in purchase), and "sad" or not so ideal path (ending in questions or an abandoned cart).
This doesn't have to be really technical or time consuming. You can "impersonate" a prospective customer by simply pretending you're just landed on your homepage after clicking on a Facebook ad. Does the path, FB > your homepage, make sense? Might it be better to have them land on a product page? Is what they need to do next clear?
Streamline checkout
The fewer barriers you place in the way of your customer when they're making a purchase decision (like pop ups or lots of clicks), the better.
Reducing checkout steps and enabling one-click checkout can have an outsized impact on checkout conversion. Something as simple as enabling customers to sign in (or sign up) with social credentials means their details, like their shipping address, can be pulled through without them needing to enter them in manually.
Offer multiple payment options (like PayPal, Amazon Pay, Google Pay, Shop Pay and AfterPay). Making it easy to get through checkout and pay with their preferred method is more likely to result in a sale.


They've paid! Now what?
The best thing, next to the dopamine hit they get from clicking 'Buy', is your customer feeling reassured that the transaction did actually happen, you (the seller) know about it, and you're on top of getting it sent out to them.
You can easily create trust and build excitement with confirmation emails and notifications.
Not only that, effective communication in the post-purchase phase and visibility into order status after purchase can lead to better customer retention (repeat buyers) and reduce customer service inquiries.
Instead of answering 'where's my order' emails, you can get on with growing your small business.
3. Experiment with shipping models and offers
What do we mean by this? Well, simply, it means offering different types of shipping to see what folks prefer, and then potentially favoring the winners (or continuing to offer a mix).
We know free shipping can be a psychologically powerful sales tool, but there are other things you can try too.
Flat rate shipping
Many small businesses like to offer flat shipping rates. To do this, you need to know your product intimately, and know how much your shipping is likely to cost on average, but also at the top and bottom ranges.
Award-winning sustainability educator and environmental engineer Laura Trotta, currently has the shipping (via Sendle) for her book, 'Sustainability in the Suburbs' set at a flat $10. As one of the only products in her shop, she knows what one (or 3) books weighs, and has decided flat rate shipping is viable for her business.
You'll need to keep an eye on what you're paying for shipping, versus what you're passing on as a rate. Shipping rates fluctuate throughout the year, so make sure if you offer flat rate shipping that it's not a set-and-forget strategy. You could end up losing money. More on reviewing your shipping carriers is covered below.
Express shipping
Do you sell products that people want to get their mitts on ASAP? We're thinking things that are a real pain to have run out, like supplements for your furry friend, soap or coffee.
Express shipping (with clear shipping speeds) can improve your conversion rate, because it can help customers feel confident about their purchase decision.
Waiting for a package to be delivered is a total drag, and there are a whole lot of people who are willing to pay more to get their delivery faster. Why not give them the choice and see if it impacts your sales?
Sendle offers express shipping in Australia, with delivery in 2 days or less. It's also guaranteed cheaper than Australia Post's express post product (for Sendle's Same City zone and National zone 1kg/4L, 3kg/12L, 5kg/20L parcels), and to top it all off, it's 100% carbon neutral, too.
Dropshipping
The idea behind dropshipping is that some, or all, of your stock is held by a third party supplier. When someone places an order with you, you pass the order on to your supplier to fulfill.
It's an amazing space saving strategy, because you don't need the stock on hand at your premises. Instead, it's picked and packed entirely by your dropshipping partner.
Dropshipping is a great way to add new products to your line with very little risk. Rather than investing in and keeping stock that you're not sure will land with your customers, you can experiment with different product lines without any risk that they may not sell. And, at the same time, get to actually use your spare room as a spare room! Winner.
Returns
Making it really easy to send your product back to you may sound counterintuitive.
But, adding a returns label in with your customer's initial order shows you're so confident they'll love your product that the return label is right there for them to use in the unlikely event they don't.
It also builds trust in your brand, because they know it'll be really easy to return if they change their mind or find the item doesn't fit/work/look as they expected.
Adding a simple returns policy to your website or online store is a brilliant way to build trust with your customers, because they'll know exactly what to expect if their order isn't what they expected before they even place it.
Carbon neutral returns (via Sendle) can make a big difference to the environmental footprint of your small business, especially if you're in the fashion space, where people might order items in multiple sizes with the plan to return what doesn't fit.
And, carbon neutral returns are a clear sustainability signal to your customers that you care about the impact of every twist and turn in their order's journey – whether it's going out to them, or back to you.
4. Streamline and automate
Hands up if you love it when your phone or computer just knows stuff and makes life easy for you by entering in frequently used info? 🖐️ 🖐️ 🖐️
Well, why not do the same with your small business? Streamlining and automation can save you a ton of time, and prevent little mistakes when you're tired or juggling an influx of orders (yay you!).
Saved sizes save time and money
Something as simple as using 'Saved sizes' within the Sendle dashboard or your eCommerce platform can make life a whole lot simpler, and save you money.
When your product weight and dimensions are correct in your store, it avoids issues for you (re-calculating, mis-calculating) and ensures your customers will always pay just the right amount for shipping, every time.
Dive into third party logistics
As Shopify says, when building your small business, 'it's difficult to focus on marketing, product development and relationship building when you're devoting all your time to negotiating shipping contracts or putting out fires.'
This is where 3PLs (3rd party logistics) comes in.
Third-party logistics refers to the outsourcing of ecommerce logistics processes to a third party business, including inventory management, warehousing, and fulfillment.
A benefit of using a third party logistics provider is that it can improve logistics operations for a business of any size. For a small business, this probably looks like automating shipping so that your store and preferred shipper are integrated, plus maybe warehousing some of your goods offsite.
Once you get bigger, your 3PL partner can help manage almost every part of your supply chain (think HR, recruitment, even a digital assistant).
Review your mix of shipping partners
We're not arrogant enough to believe that you're using Sendle for all of your shipping. Sure, we hope that you are, but it's a fact of the market that some carriers can save you loads in one area, and maybe another in a different area.
In the US, most carriers (delivery services) have announced a rate increase of 6.9% for 2023. But, the actual impact to your business could be more like 15-30%, because more expensive shipping can deter customers.
The beauty of Sendle is that we work with big players and smaller regional carriers in the US, Australia and Canada to provide a mix of delivery speeds, prices and options to suit all types of small business (while offering 100% carbon neutral delivery, free pickup and no contracts or subscriptions as standard for all Sendlers).
When rate updates are announced (usually once or twice a year), it's a good time to do some homework and make sure you're still getting the best value to ship your products where they most regularly go.
Experiment to see if you can save on certain weight breaks or to particular destinations with one carrier (ahem, pick Sendle), over another. If you do change carriers, or their pricing has changed, make sure this is reflected in your store so you're not subsidizing shipping more than you intend.
5. Review business financials to find savings
When William Shakespeare wrote 'a jack of all trades is a master of none, but oftentimes better than a master of one', it wasn't an insult. It means keeping your eyes and ears open to opportunities, coupled with learning and growing in multiple areas. It's about self-awareness and confidence in your own path.
Take a moment at the beginning of 2023 to check in on which product lines are working the best. Optimize your top 10% highest performers to be even more visible throughout your site. Work out which of your products have great ROI (where the return on investment trumps the initial outlay). And then check in on which are your poorest performing, or most expensive products, and consider phasing them out.
The new year is a particularly good time to check in on places in your business to save your hard earned cash. You could use some of the strategies above, like dropshipping, to test out new product lines and try social selling as a low-cost sales channel.
6. Scale with partnerships and co-marketing
Brand partnerships
You've probably noticed social influencers making posts with the tag "Paid partnership with…" above their post in feed or stories. This means the influencer who's shared the post has a business agreement with the brand mentioned, and that they received some kind of compensation.
You might also have noticed two of your fave brands have collaborated to create a new product together like the Supreme x Burberry clothing collection. It's the same idea.
Compensation may come in the form of money, but it might also just be free goodies.
A partnership is a great, lower-cost way to gain exposure for your brand and products because you can tap into a new, engaged audience to gain more exposure while providing a reciprocal benefit to your partner-brand.
Co-marketing
Co-marketing is a strategic partnership between your business and at least one other to promote one another's brands at the same time.
By sharing audiences and resources, complementary brands can execute campaigns that would be expensive or impossible alone.
On social, this might look like those posts where you need to like it, follow all associated brands and comment with the name of a friend to enter. For the brands involved, a giveaway or competition can attract 3 times the eyeballs (and potential customers) than you may get flying solo.
You could also provide access to one another's customer database, if you have "lookalike" audiences, to send co-branded email offers.
7. Level up your sustainability
Invest in your existing customer base
When you think about sustainability, retaining existing customers might not be top of mind. But, in fact, it's far easier (less resources, time, advertising budget and energy) to retain and delight the customers you already have, than it is to invest in finding new ones.
Right-sized, sustainable packaging
The new year is all about new habits, and you can bring this mindset to your whole business.
Look back at 2022 and what you shipped the most. Can you save on packaging by reusing and resizing gently used cardboard boxes? Generally, you want to make sure you're sending as little air as possible by shipping with right-sized packaging.
In Australia? Give the 250g Sendle Pouch a try. It's a tiny weight break that packs a punch. When we say punch, we mean it's the cheapest, tracked parcel size in Australia, and 100% carbon neutral and covered by Sendle Cover, to boot.
And, don't forget about our compostable satchels / mailers! They're tough, durable and will break down in a matter of weeks in a home compost heap.
Choose sustainable business partners
When we surveyed you about 2022 and your small business, we found that loads of Sendlers are making environmentally friendly practices and products a priority.
In fact, one third of Sendlers regularly assess their environmental impact and plan to make improvements, paving the way for progress as we enter 2023.
Sustainability is also a big drawcard for consumers. Interestingly, despite the rising cost of products and services overall, Australian consumers are not willing to budge on their commitment to making climate-conscious choices.
More and more, we're seeing a trend towards eco-consciousness from how and where we shop, what we're buying and how it's being shipped and returned.
Take a look at the sustainability scorecard of your business partners. Are they B Corp certified? What about Climate Neutral Certified? Spoiler alert, Sendle is both.
When you identify sustainable suppliers and partners, you're creating your own conscious community. And that's something to be very proud of.