June 1, 2022
Brill: instant specialty coffee for a new generation of busy connoisseurs
by Christopher Bragg
When you hear "instant coffee" your mind probably goes to long hours at the office or the stuff you end up drinking while visiting your parents for the holidays. But, as with a lot of other products, eCommerce allows experts in all kinds of fields to put a fresh spin on things. Brill Coffee ships modern, delicious specialty instant coffee to a new generation of fans, and they do it using Sendle.

Co-founder Joel Brilliant wasn't sure what he wanted to do after school, so he did the most sensible thing: travel overseas for a year. While he was gone, his parents bought a cafe in Brisbane, and he liked what he saw when he got back. "It seemed pretty exciting and fun, so I asked my Mum if I could work for her. After about a year I told her I wanted to open up my own coffee shop."
Eager to see her son succeed, she joined him in opening The Frisky Goat in Brisbane's central business district. They named the cafe after the legend of Kaldi, who discovered coffee. As the story goes, his goats went missing, and when Kaldi found them, they were dancing and jumping from eating a mystery bean he didn't recognize.
For better or worse, most of us have Kaldi's goats to thank for our daily pick-me-up.
After opening several more cafes and working in roasteries and other people's cafes to take a break from business ownership, Joel approached his best mate (and branding expert) Dan Rowell with an eCommerce business idea: freeze-dried specialty instant coffee sold directly to consumers. Brill Coffee was born, and after working with several suppliers over the last two years, Joel found his fave in New Zealand – where instant coffee was first invented back in 1889.
With a simply delicious product and their COVID-related supply chain issues finally over, Brill Coffee is now in a position to take their small business to the next level. They hope to expand their instant specialty coffee line with single-serve sachets and canned cold brew coffee soon. With no monthly minimums or subscription fees, Sendle's the perfect small business shipping carrier partner as business at Brill grows to the next level and beyond.
Sendle's small biz quiz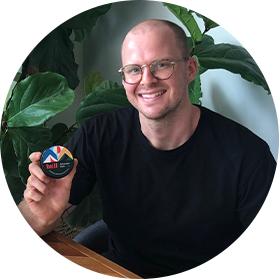 Joel Brilliant
What is your name, your title within your business, and your location?
Joel Brilliant | Co-Founder | Brisbane, Australia
Business
How would you describe your business in a nutshell?
It's an instant specialty instant coffee for when you don't have time to make your favorite brew: brilliant coffee for time-pressed people.
And in just three words?
Instant specialty coffee.
Is Brill your full-time job?
Right now it's my side hustle, but I'd really like to transition to full-time in 2022. My main job is with a hospitality technology company, and they fully support me. They even stock the break room with Brill!
Your packaging is really beautiful, with a great logo on the front and very bold colors on the back, can you tell us about that?
The colors and shapes on the back of the jar for regional blends come from the flag of the region represented to showcase and pay homage to its origin. The logo is hand drawn and meant to evoke a kettle pouring hot water.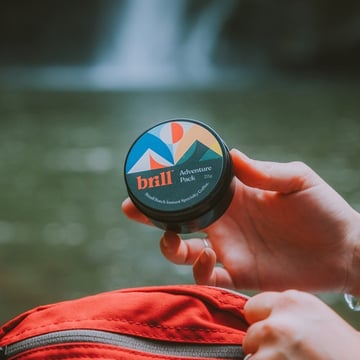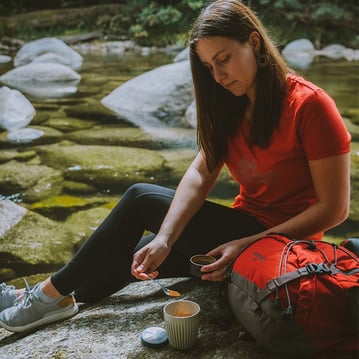 Do you plan to sell Brill in stores?
Direct to consumer is our preferred channel, however we are considering a few boutique coffee shops and supermarkets who support small businesses. Brand recognition and reticular activation mean more people will see it and be reminded to order. I'd never say no to an opportunity, but it would have to align with our values. We have some major supermarkets here who I'd avoid, because I know they would try to price gouge us. I'd much rather go straight to consumers and have that 1:1 relationship rather than share that data with an outlet which would eventually try to take the idea and use it to create a competing brand.
Any advice for other small businesses?
We could have pulled the pin on Brill multiple times throughout the pandemic, but I truly believe eCommerce has no limits. It's about how hard you work to get it there, so if someone has doubt in their mind, and doesn't truly believe their product will succeed, that's when they should quit. But if you've got that burning feeling inside, then just keep pushing toward that goal and do whatever it takes to get there.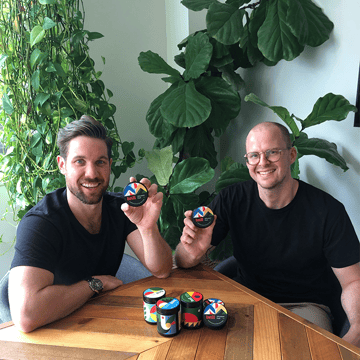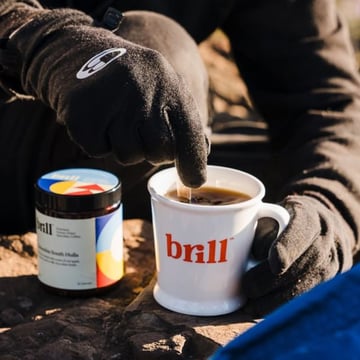 Dan Rowell of DSR Branding (left), and Joel Brilliant of Brill Coffee (right)
How did you discover Sendle?
A friend of Dan's who worked at Shopify told us about Sendle and how it was seamlessly integrated into the platform. That benefit motivated us to migrate our store to Shopify. It's the best thing for me because you can manage everything within Shopify, create a shipping label, and print it out. It's super easy.
What do you love about shipping with Sendle?
Sendle is like a one-stop-shop, and you can send internationally which is super easy. And they pick it up. Sendle's ability to send multiple couriers based on the various parcel destinations works really, really well. It does exactly what you want.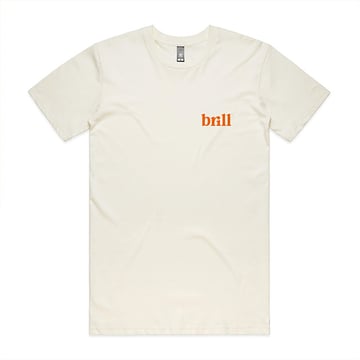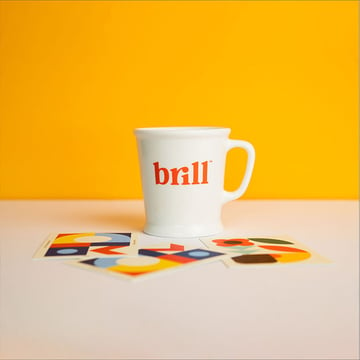 Find instant specialty coffee along with stylish mugs at Brill Coffee. If you're a superfan, get the Brill t-shirt, too.
Turn your passion into profit with Sendle
Like this small business testimonial a latte? Join Brill Coffee and other successful Sendle partners who pursued their passions and found meaningful business experiences in choosing to ship sustainably.
When it comes to your ideas–the sky's the limit! But bringing them to life may be much more complicated. One of the most important aspects of a business is its logistics, and Sendle is there every step of the way. We also release tips and guides for small businesses in mind on our blog, paving the way for many startups to thrive.
So if you've been looking for a sign, this is it. You can start your passion project with Sendle today, right from home! After all, history's greatest inventions were made in the garage. Now, yours can be, too.
Photos from: Brill Specialty Coffee