December 4, 2022
Small business eCommerce predictions for 2023
by Sendle Team
Did you know Sendle has a crystal ball? You may have seen it in some of our advertising. But we're not here to peep into the future of your love live or intuit the day and time of your demise. In this, our final episode of Ticker TV for 2022, we call on Sendle's James Chin Moody, Hannah Udina of Shopify and ShipStation's David Boyer to summon sound eCommerce predictions that'll get your small business prepped for a stellar 2023.
Watch Sendle's Ticker Green eComm episode 3: 2023 SmallBiz Predictions
Watch as James, Hannah and David discuss the deep trend of green eCommerce (it's here to stay), talk more predictions we'll see in retail for 2023, and how supply chain and logistics may impact online retailers next year – and how to insulate your business.
Values and value are key to thriving next year
We all know the ecommerce industry moves fast. And, as consumer expectations evolve and new technologies emerge, it's important for your eCommerce businesses to keep up with the latest trends so you can get ahead and stay ahead now and into the new year.
We're right in the middle of the retail peak season, we've just had Black Friday and Cyber Monday and now Christmas is around the corner, and Boxing Day sales, too. So, what can your small business do to stay relevant and profitable now and in 2023?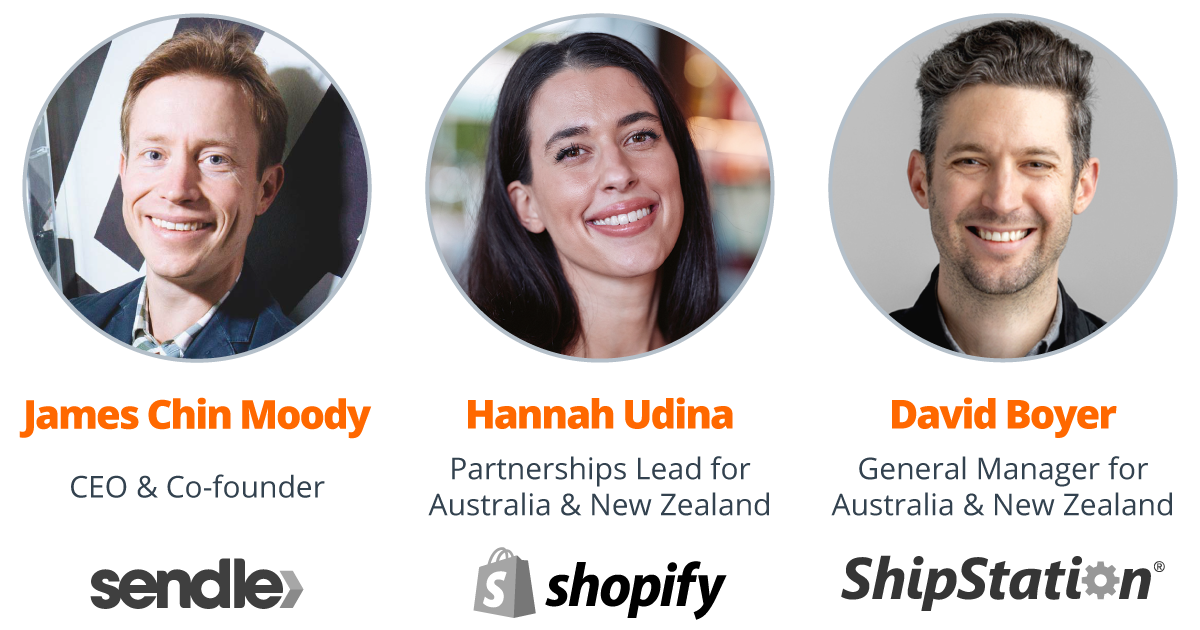 James Chin Moody believes inflation and the rising cost of living may impact consumer spending, but we're likely to see shoppers looking for value (a good deal) and purchases that align with their core values.
"According to Sendle's 2022 small business report, over 50% of those surveyed said the rising cost of products and services was their biggest business challenge at the moment, especially when it comes to their online sales growth."
"We haven't yet seen the full impact of the rate rises, but this will continue to flow through to the economy. Brands that can demonstrate their value to customers will the the ones that succeed, particularly in the first half of next year."
Over 70% of consumers are more likely to purchase from a business with
values that align
with their own. ~ James Chin Moody, Sendle.
"Small businesses in particular can thrive and differentiate, telling their stories and sharing what they stand for. Companies who can provide real value, and differentiate themselves on their values can really thrive in these uncertain times."
Hannah Udina says that Shopify's recent research showing 52% of shoppers are putting aside more money for bills than they have before isn't all doom and gloom. It is possible to attract customers in the current economic climate.
"Consumers haven't stopped spending. Instead, their spending habits have shifted to become more considered. Today, consumers are looking to stretch their dollar further on products delivering value that lasts. In fact our data shows that quality and value now rule consumer spending decisions, with two-thirds (69%) of consumers looking to spend money on higher quality products that last to make their money stretch further."
"As we head into 2023 it's important for brands to remember that value rules right now, and as a result, loyalty is up for grabs. Australian shoppers ranked higher than the global average saying that cost savings would convince them to switch to a rival brand's product. And, almost all (at 84%) are making more considered purchases by comparing prices to see where the best discounts are. Aussie shoppers love a bargain!"

Interestingly, despite the wallet squeeze, Australian
consumers are not willing to budge on their commitment to making climate-conscious choices
. ~ Hannah Udina, Shopify.
"More than half (51%) of consumers say they shop sustainably now and plan to either continue with their efforts or be more sustainable in 2023 — and very few are willing to compromise on this, even in a cost of living crisis."
"So, as a retailer, three factors to consider when vying to be where customers choose to spend their hard earned dollars are building loyalty (in terms of traditional loyalty programs but also building brand communities), creating value (in terms of price and quality), and advocating for conscious consumerism (in terms of have a clear proposition on their brand values – e.g. sustainability, ethical sourcing, cruelty free etc)."
David Boyer thinks we'll see some interesting trends in shipping in 2023.
"Transparency shipping policy is a big trend here to stay in 2023. Retailers and consumers learned about this during the most challenging parts of the pandemic, and now it's expected with every purchase and delivery."

"For retailers, this means being honest with delivery times and keeping consumers notified across every step of the shipping journey – like informing of delays or large influxes in order processing that may delay dispatching times."
"ShipStations' recent global research study showed that delivery speed and cost are the two of the most important factors for website conversion. And, recent insights showed consumers are much more likely to accept delivery charges if they're positioned as 'services'."

You can
enhance the delivery experience
by offering timed delivery slots (with dynamic pricing), continue (or start) accepting returns and remove old product listings to ensure your online store is correct. ~ David Boyer, ShipStation.
About Ticker
Ticker is an international streaming news and current affairs network broadcast from the Ticker studios in Melbourne (Australia) and Singapore. It offers a fresh perspective and authentic voice on breaking news, business and tech.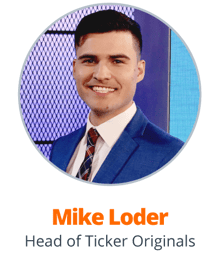 TV host
Head of Originals and presenter with Ticker, Mike works with clients to provide custom programming that targets their audience to inform and entertain. A tech head by trade Mike loves new technology and learning about the latest updates from a wide range of sectors. Being a seasoned actor and presenter, Mike can bring any topic to life and create ultimate audience engagement, working with some of Australia's leading companies in advertising campaigns.