March 31, 2022
How to save time and money with saved sizes from Sendle
by Christopher Bragg
Getting lots of orders in your eCommerce store? That's awesome. You know what isn't? Entering the same information again and again. To make shipping less repetitive and more accurate, we added the option to save the package sizes you use most often with Saved Sizes.

The new and improved Sendle order form
Are you on the new Sendle order form yet? We know, we know. Changing to the new version can mean re-learning where to find the things you use a lot. It's worth it, though, because there's a feature in the order form that can save you lots of time and help prevent errors. Are you still seeing this at the top of your order form? Go ahead and take the plunge.

Click to switch to the new order form and you'll never have to see this message again!
Improve your shipping strategy with saved sizes
Now that you're in the shiny new form, let's talk about a feature there you'll absolutely love: saved sizes. Have you entered the weight and dimensions for your best selling item hundreds of times? Get ready to enter it one final time. No joke! You also won't have to worry about paying extra or under declaring thanks to keystroke errors or picking the wrong "classic size" from the original order form.
A video guide on how to add saved sizes in the order form.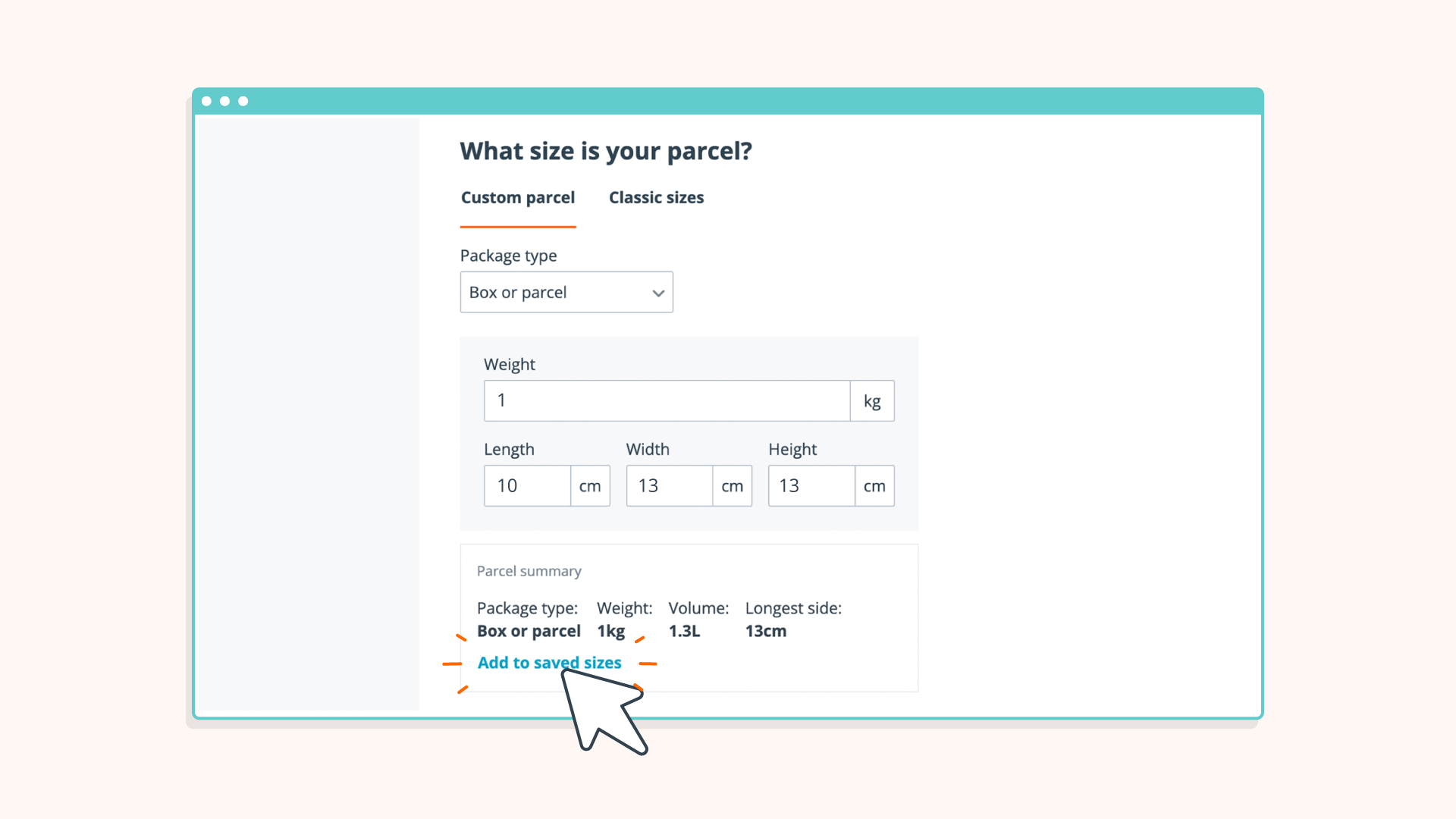 Enter the weight and dimensions. You're almost there!
Next time you prepare an order, look for the Add to saved sizes option.
Click the link and a panel will open from the side of the screen. In it, you can confirm the details, add a name, and then click Add to saved sizes. Pick a descriptive name, such as the item that you always ship at that size and weight. The goal here is to make future orders as easy and quick as possible.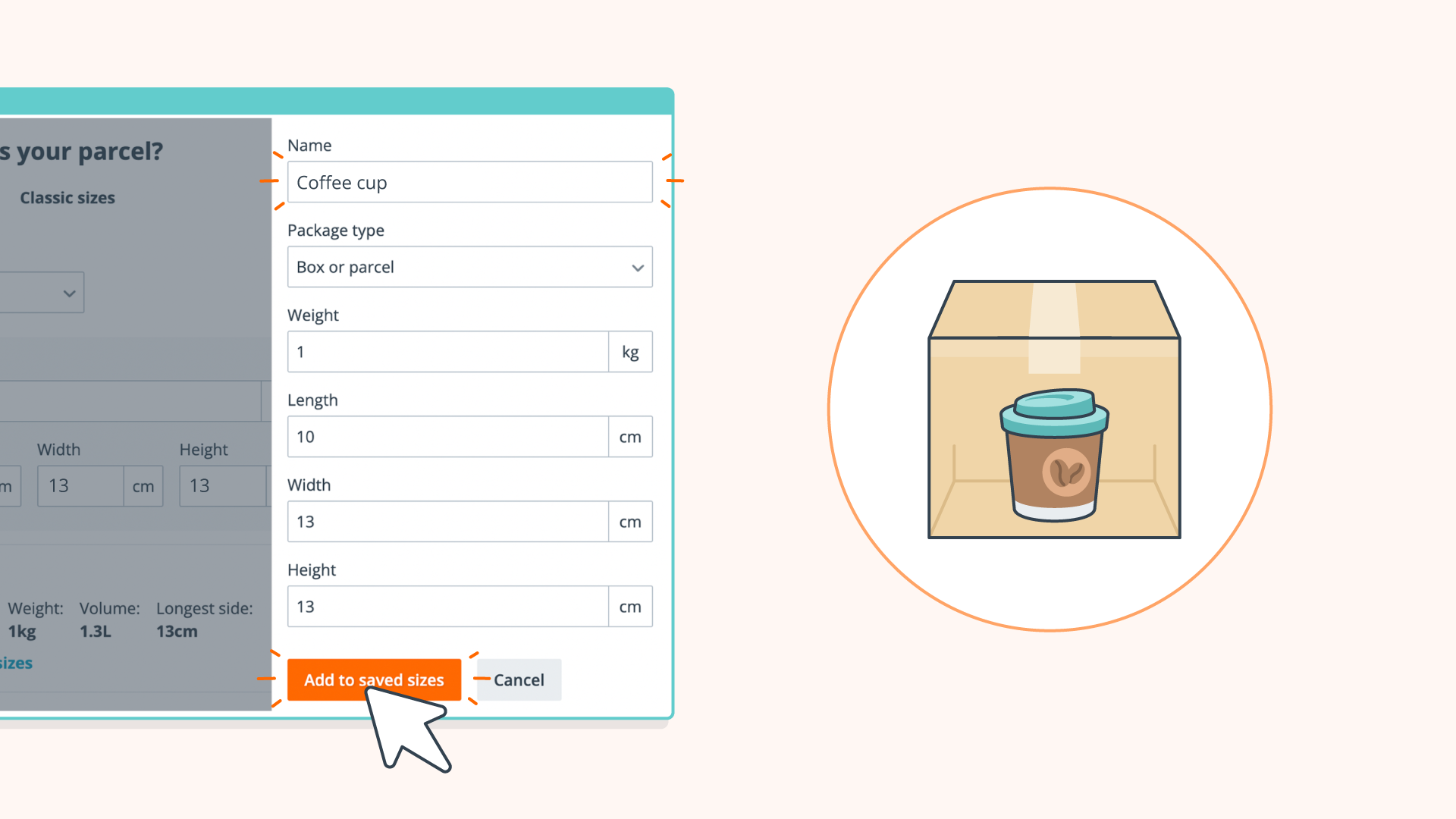 Don't forget to use a descriptive name!
Once you've saved a size, it'll appear in a new Saved sizes area above the weight and dimensions inputs when you create a shipment. Just click to select your saved size, and everything fills in automatically.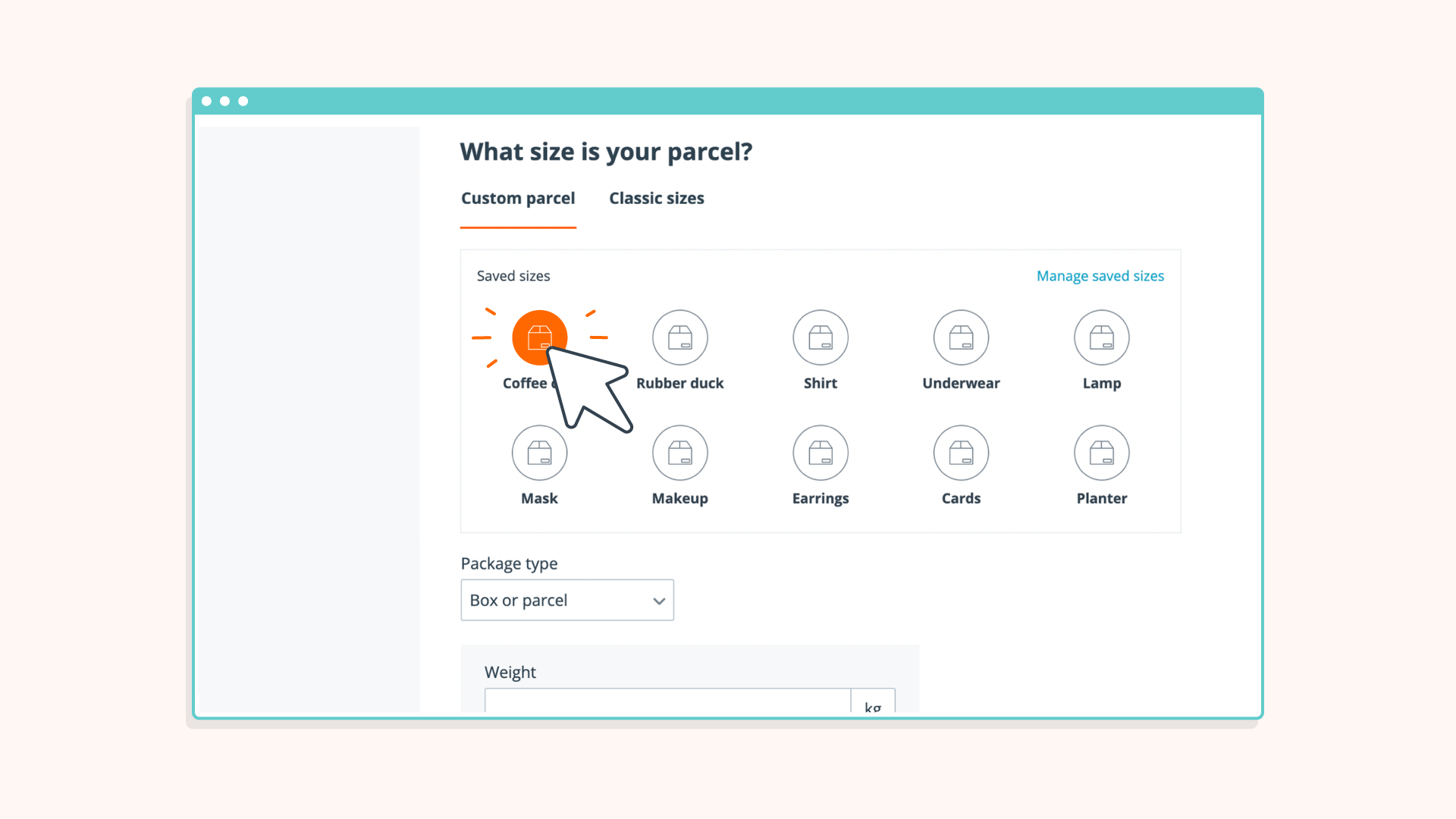 No more checking another spreadsheet or list for your sizes. Everything's saved!
Sendle makes sustainable shipping easier
Note that you can add, edit, or remove saved sizes via the Manage saved sizes link in the upper right corner of Saved sizes. You can save up to ten sizes, too.
No more worrying about keystroke errors and no need to triple check everything. Saved sizes are a great way to get back some of your time and get rid of a lot of the frustration that comes with order entry.
We're always innovating and implementing new ways to make your Sendle experience better. Checkout other features you'll love as a small business owner:
Watch out for new features via the Sendle blog, where we release tips and tricks for small businesses, as well as customer testimonials, and sustainable strategies. Sendle–shipping that's good for your business and the world.