March 16, 2022
Shipping small stuff? 250g Sendle Pouch is a big deal!
by Christopher Bragg
We know small items make up a huge portion of shipping traffic annually, but there has never been a fair service level for them. If you ship small, get ready to catch a big break. A new weight break, that is!

Ever feel frustrated when it comes time to ship a small item? Maybe you shed a tear as you poured packing peanuts into a box, just to ship two tubes of waterproof mascara. Perhaps you vacuum-sealed some swimmers trying to disguise them as documents.
Meet Sendle Pouch, the 250g, tracked shipping service we're rolling out now for Sendle Pro shippers. You've never seen anything like it because there's never been a shipping service for your small and light items before. Here's what you need to know about your new favourite snack-size shipping option.
Size (mostly) doesn't matter!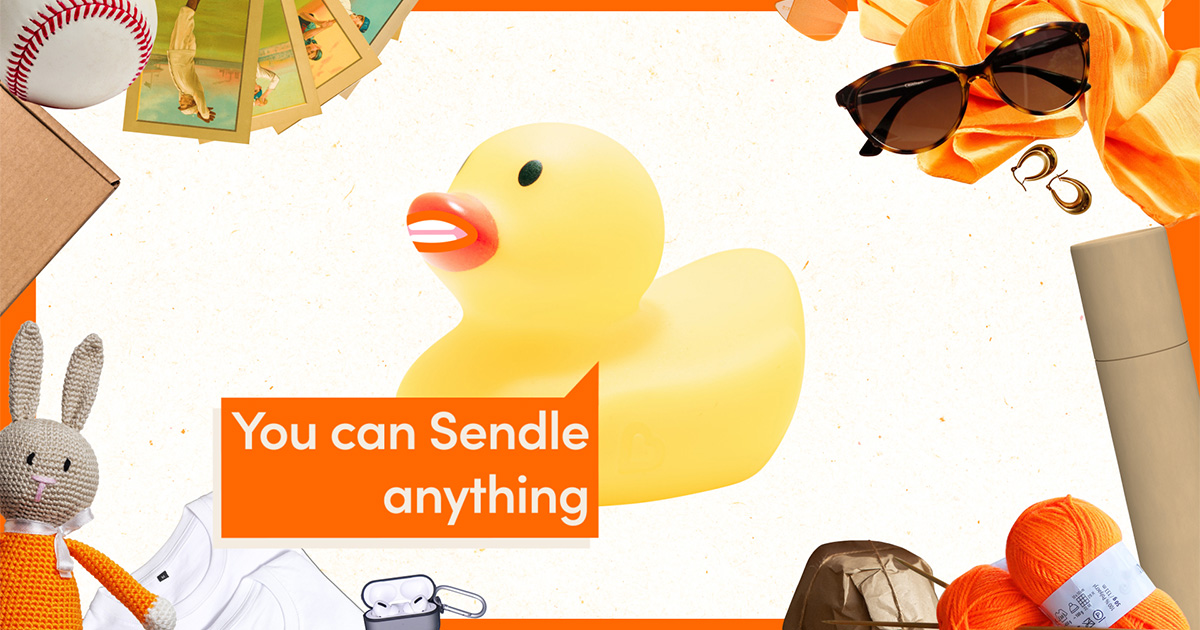 Normally in shipping, you pay for the actual weight of your parcel, or the cubic weight, whichever's higher. That's because if it's heavy, it uses more fuel, and if it's big but light, it takes up usable space. Sendle Pouch is different; it can be any shape or size! As long as it weighs 250g or less and doesn't exceed 1.05 meters in length (oddly specific, we know), we'll take it.
More importantly, you can send smaller parcels than ever before, and not pay extra. Most carriers' smallest weight is 500g, including us before we proudly presented Pouch. There's never been a service like this and we know you'll love the awesome opportunities it opens up.
Pump up the volume and save
As we roll out Sendle Pouch, we need to expertly play a numbers game to make it work. The good news is, it's a game we all win. For now, Sendle Pouch is available for Pro customers only, because their volume ensures we get enough when we pick up.
Speaking of which, Sendle Pouch is a pickup-only service. Please don't drop packages off or try to put them in the mail. We know it's tempting because they're small. Note that the labels will look different, too, and you need to sort Sendle Pouch parcels separately from your other Sendle shipments.
A little effort spent sorting your parcels is worth it for savings like this!
Sendle Pro Rates

Same-city

$3.85

National

$4.85

Remote

$8.85
Whether it's baseball cards, tarot cards, greeting cards, or all kinds of non-card things, you'll love shipping them from just $3.85 excluding GST. Ball point pens? Plastic sheep? Costume gems? Why not? It's cheap!
Pack it and track it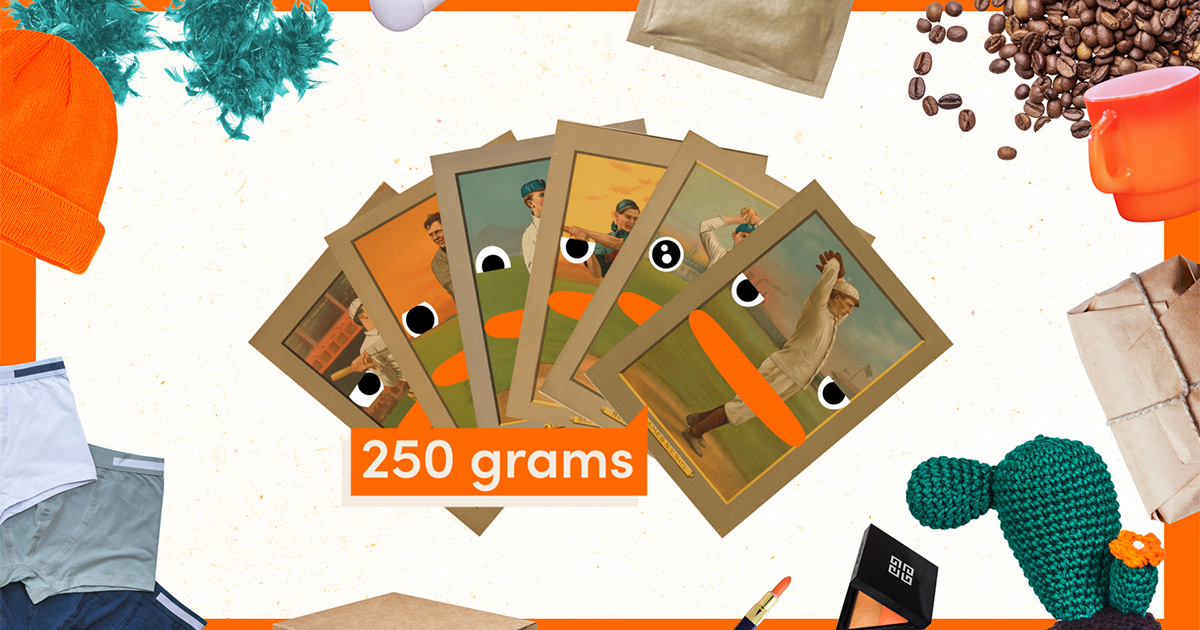 You don't have to stress when it comes to packing your Sendle Pouch shipments, and you don't have to use a pouch or satchel. (But you can, and we have them, and they're great!) You can get creative since you don't have to take precise measurements. Want to reuse a box you already have? Bodacious. Got a cardboard tube? Tubular!
Sendle Pouch isn't one of those sketchy discount services that keeps the price down by skipping the tracking. We know it's one of the most important features, so we made sure you can track your Pouch's progress right in the dashboard (or your integrated app) along with all your other Sendle parcels.
Do take note, Sendle Pouch is an "authority to leave" service. We can't collect a signature on delivery.
Destination limitations
For now, Sendle Pouch isn't for exports. We can only send to businesses and residences in Australia, no PO boxes. Sorry! As for when it's available in your city or suburb, just be sure you've switched to the new order form; the option will pop up alongside the other sizes when it's available for you. And, suburbs will be added to our growing list of 250g pickup locations as Sendle Pouch is rolled out.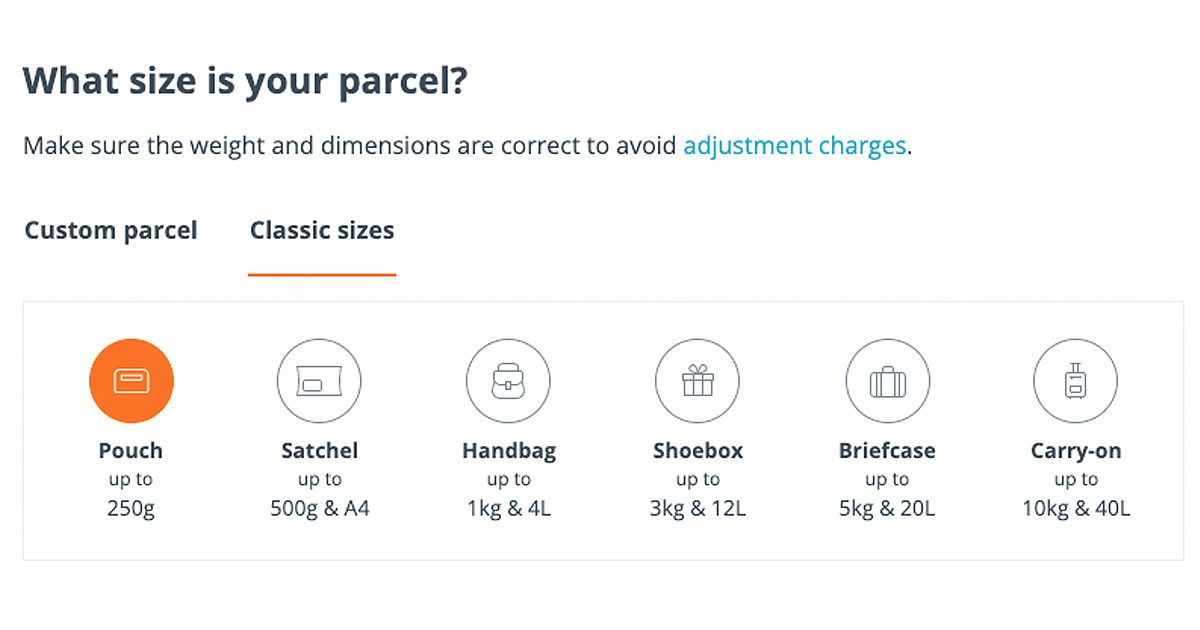 At Sendle, we're all about giving small businesses a competitive edge in a marketplace built for big business. That means fair prices for shipping small stuff, too. Start shipping with Sendle Pouch so you can explore the smaller side of big savings.