January 8, 2023
Drive business success with planet-friendly returns
by Sendle Team
If you've been in the business of sustainability for a while, making sustainable business resolutions may feel like scraping the bottom of the barrel. Sustainable packaging? Check. Carbon neutral shipping? Check. Office recycling programs? Check. So, what's next?
There's an actually achievable resolution you may not have considered yet: reversing the impact of the reverse supply chain. In other words, returns.
Returns are a touchy subject for small business owners. Dealing with 'em can be one of most disheartening parts of running a business – right up there with those less-than-glowing customer reviews.
If carbon neutral returns aren't on your radar, here's why they should be.
Returns are a necessary evil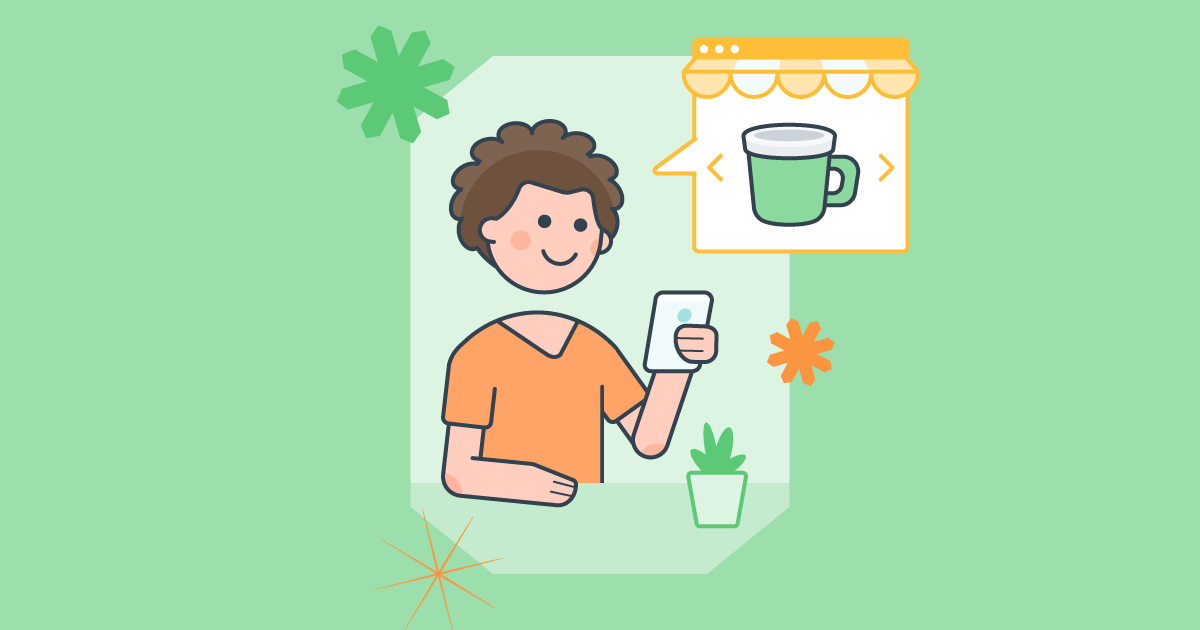 81% of consumers want hassle-free returns with no return shipping cost (for free) and 95% of online shoppers would buy from a retailer again if they had a positive return experience.
But for small business owners, product returns can be an inconvenient blow to your short-term profitability, and your ego.
While it's tempting to craft a returns policy that dissuades customers returning that on-sale, hand-sewn Christmas stocking or bespoke print, a confusing or strict return policy can leave a sour taste that can be hard to sweeten. Most of us have wasted hours on hold with a customer service representative – and still have a chip on our shoulder as a result.
The ease and convenience of eCommerce returns, in particular, has created a honeypot for online shoppers. 72% of online shoppers will return up to 10% of their purchases, and 'bracketing', a shopping strategy where consumers half-heartedly purchase products with the intention of returning them, has become common.
As consumers eagerly embraced the convenience of returns, waste and carbon emissions became the silent collateral damage.
Returns: the bad and the ugly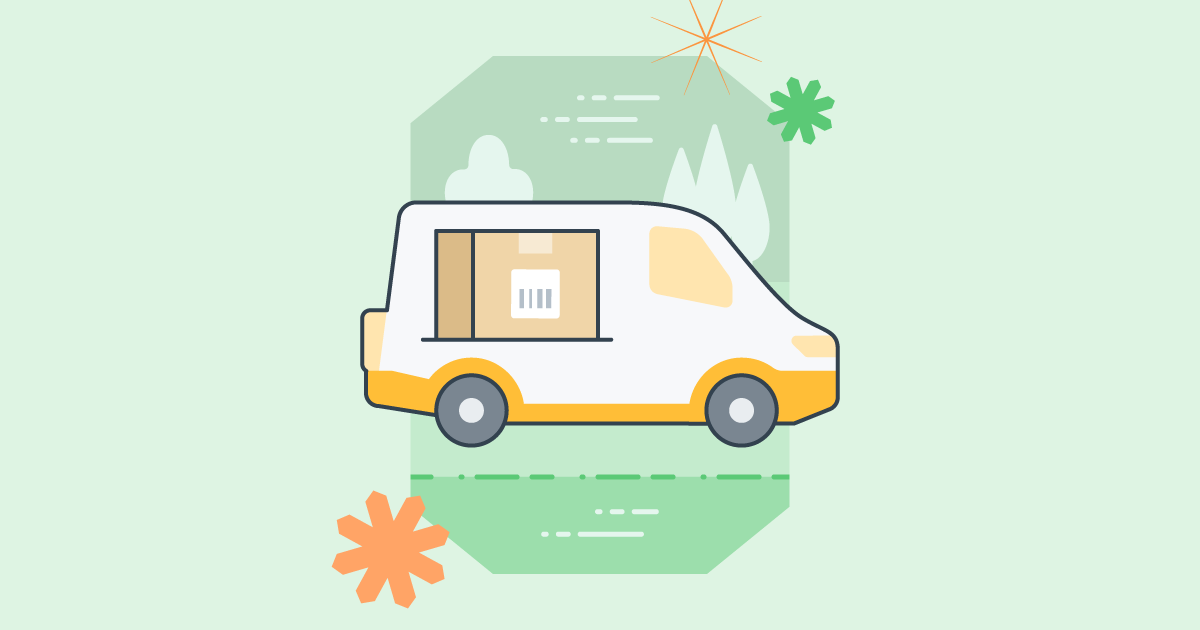 There are two certainties that can't be ignored: product returns are a part of doing business and do the planet more harm than good.
While 90% of shoppers believe that returns are immediately restocked and re-sold, 25% of returned products – especially seasonal products or marked down sale items – are never sold again. In fact, 9.6 billion pounds of returned inventory goes straight to the landfill each year, which emits more than 27 million metric tons of carbon dioxide – the equivalent 5.9 million cars driving around for one year.
The best of both worlds: sustainable and convenient
Reducing your return rates will soften the blow of returns to your business and the environment.
A simple way to do so is to help your customer make an informed decision. When creating product descriptions, throw the "less is more" rule out the window. The more detailed or visual a product listing is (think sizing charts, customer reviews or user generated content), the better.
If you've got the budget, virtual dressing rooms, where customers can "try-before-they-buy", are a promising solution to reduce clothing and apparel returns – the most commonly returned items.
Tackling the environmental impact of returns is a two-pronged mission - and the waste problem is only half the battle. Transporting returned inventory produces 15 million metric tons of carbon dioxide each year, which is a significant driver of climate change.
But, what if we told you there was a simple, actionable way to offer returns, reduce your carbon footprint and keep customers happy?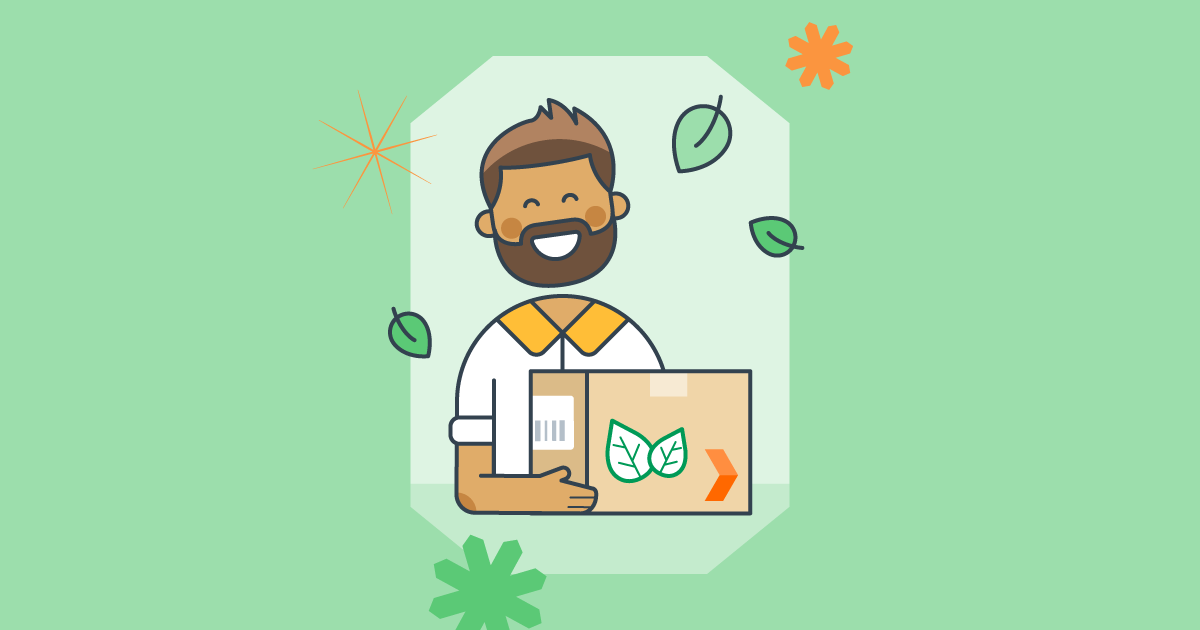 Sendle makes it possible to have the best of both worlds. Yep! 100% carbon neutral returns that are customer friendly and planet friendly.
Sendle partners with South Pole Group to "offset" the carbon emissions from returns. This means that transport emissions are counteracted through projects like regenerating precious forests or distributing clean energy cooking appliances.
Carbon neutral returns with Sendle can be a part of your shipping mix, even if the bulk of your shipping is with another carrier. Simply email your customer a return label, choose from our pick-up or drop off options and, while you're waiting for your stock to get back to you, check out the projects you support when returning with Sendle.
74% of consumers intend to shop with brands that are making their delivery and returns processes more sustainable.
If customers can see your efforts to reverse the environmental harm of the reverse supply chains, they'll be more receptive to your return policy terms, and more likely to cut back on needless product returns or choose the carbon neutral shipping option. It's a team effort!