June 29, 2022
4 ways to celebrate with a greener new financial year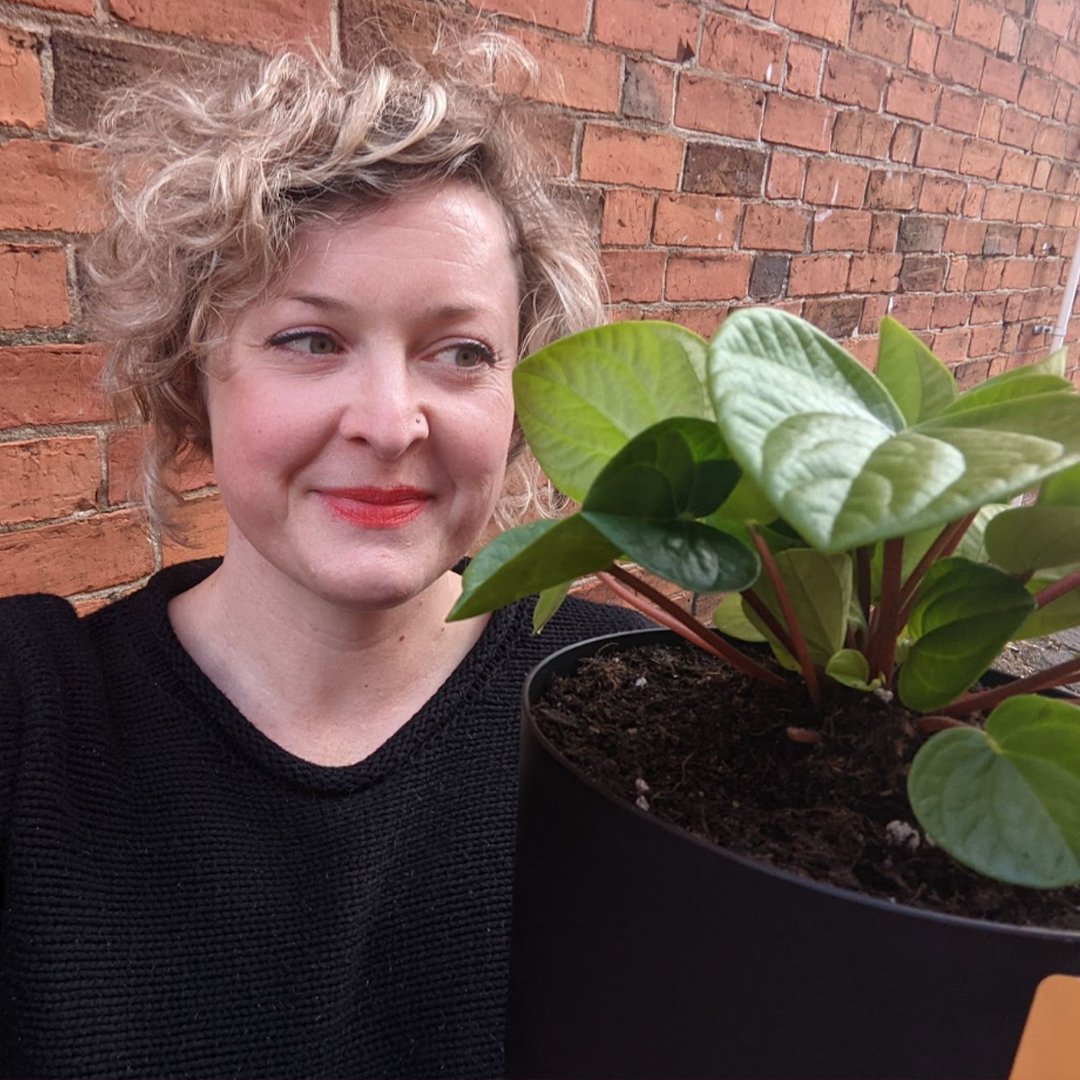 by Alissa Holder
The ticking over from one financial year to another is a really good time for a small business sustainability temperature check. Luckily, there are a ton of ways you can make your business more sustainable while saving time, money, and (of course) the environment.
What does EOFY (end of financial year) look like in your office, warehouse or spare room cum business hub? Is it a mad scramble to spend leftover budgets or investment capital so they aren't reduced next fin year? Are you shopping for a standing desk or new printer to claim as a tax write-off? Maybe you're making sure you dot all your i's and cross your t's before you or your tax agent get everything off to the tax office for processing (before uttering a huge sigh of relief)? Wherever you're at with the end of the financial year, the beginning of a new one is well worth a check-in – with sustainability firmly in focus.
1. Save precious time with smart data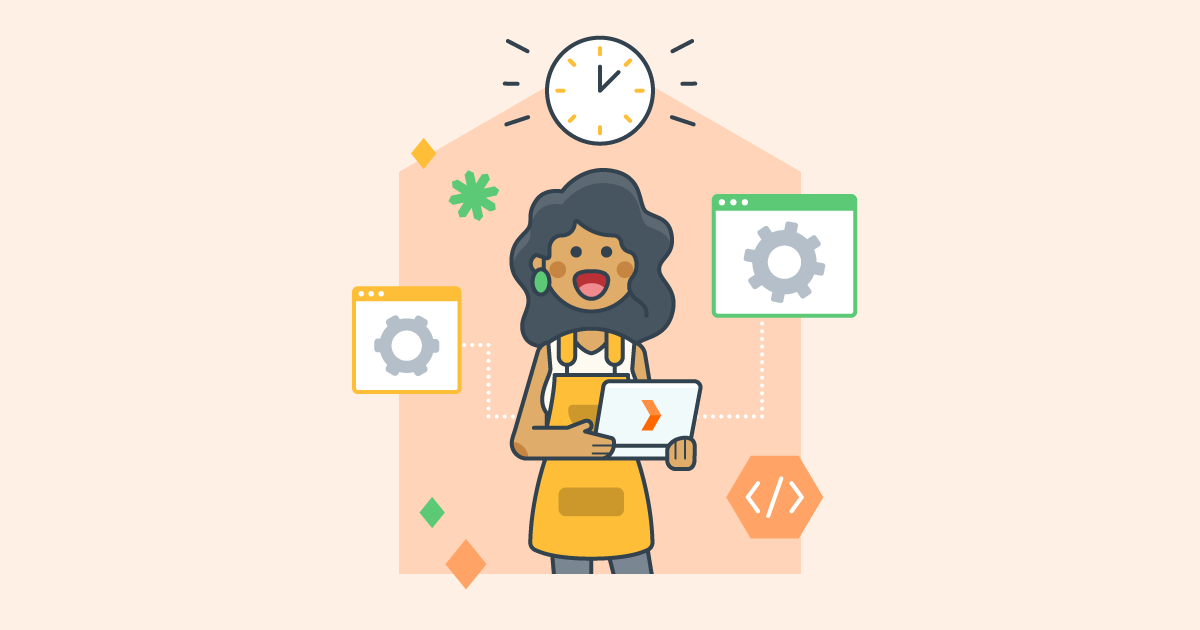 Before we talk about the ways you can save money by making your business more sustainable, let's talk about time. It feels finite until you're sitting on the floor at 3am surrounded by orders that need to be packaged up, ready for pickup in the morning, while trying to stop the cat from sitting on your laptop keyboard. Sound familiar? It's time to get clever with integrations and start thinking like a bigger business.


Saved sizes saves more than just your time
Not long ago, Sendle introduced saved sizes. It's a small but mighty way to save a whole lot of time and potential errors, by having your often-used parcel dimensions available for speedy reuse.
For example, if you've got a bestselling candle you know always goes in the same size box, save and label that size as 'Small glitter unicorn candle' (or whatever makes sense for you, obviously) via the Sendle dashboard. Then you'll never need to measure and type in the size of the small glitter unicorn candle box ever again. You can simply select it, add your sender details, and get on with inventing more bizarre candles!
It also means you're likely to pay less for your shipping because it's what we call "right sized" (we'll talk about that more later).


Organize your shipments in batches
Can we get a yes, batch? If your operation is a bit bigger, you might be ready for "batching". Batching is when you pull a list of orders from your store, then bulk upload them into your Sendle dashboard to sort your labels and shipping. This feature is especially helpful if you're using a platform that's not yet integrated with Sendle, or if you're a tech whiz and created your own, bespoke platform.


API-ain't got time for that
We've got a whole host of awesome API integrations designed to make doing your business easier and faster (remember that time saving thing we mentioned earlier?). APIs (Application Programming Interfaces) sound super technical, but they're a simple way to get all your tech to talk to one another. And, it really works:
"We're a small team and don't have enough hours in the day to do everything we want. Our biggest process is fulfillment so using ShipStation and Sendle to get that working really well has made a big difference." – Jen Wales,
Subo Products
By getting your shop (for example Etsy) to talk to the solution you use for fulfillment or inventory management, picking and packing (maybe ShipStation) and then finally to your shipper (hello ✋ Sendle here), you can make life so much easier for yourself, save a bunch of time, and make scaling your business that much easier.
2. Reduce and reuse packaging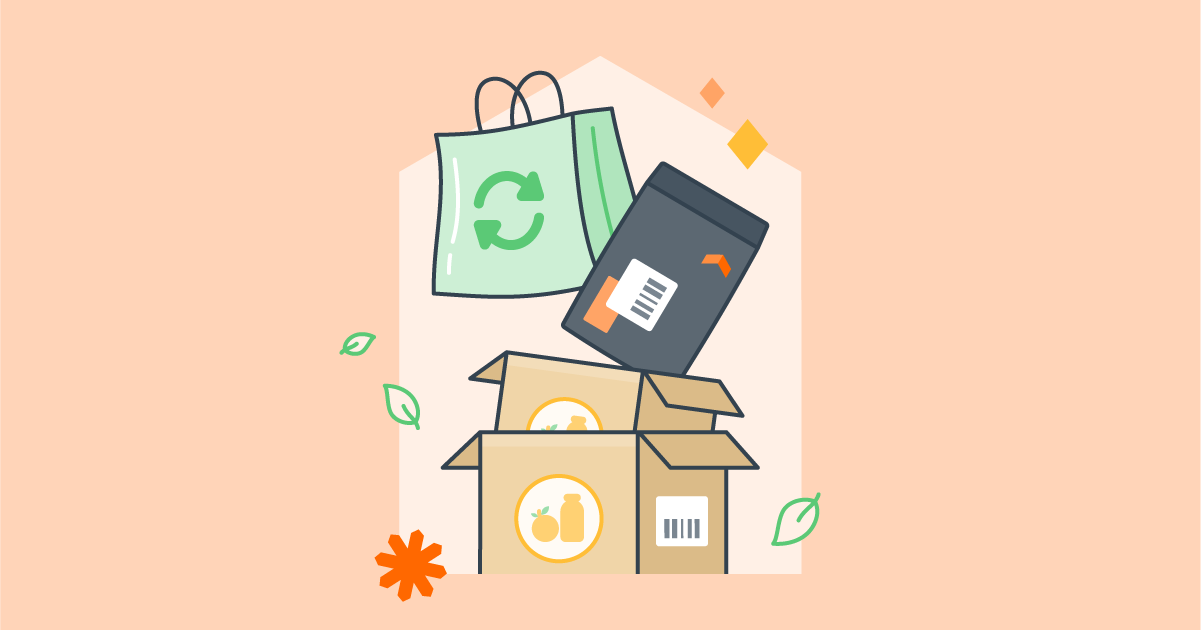 It's amazing how much money you can save by reusing the packaging (or things you can turn into packaging) that you already have, selecting packaging that'll easily break down at the end of its life, and sending your wares in the right size package. Let's explore!


Get on board with used cardboard
Showing your customers that you care about the environment can start before they even open their box full of goodies. Cass and Maggie Leever from Pali Baskets made shipping their spectacular baskets (handmade in Myanmar from reclaimed and recycled materials) in used boxes – often from their local pet shop – part of their brand experience.
"We actually hear from customers quite often that they love to see us reusing boxes," owner Cassandra Leever told us. "It certainly doesn't hurt that they're occasionally covered in adorable dogs!"
And, it's not just large items you can send in second hand cardboard boxes. If you've got something smaller to ship, why not cut your cardboard box down to size? It's quick and easy, and you'll save loads on external packaging and shipping costs.
Consumers love compostable 💚
Along with being the start of the new financial year, July is also a month to strive to be Plastic Free. And, what better way to kick off Plastic Free July for your business than to switch to a mailer designed to turn into worm food in your garden?
According to our
2020 consumer packaging survey
64% of consumers said they'd be more likely to buy from a retailer that offered compostable packaging!
Luckily we sell some pretty spiffy fully compostable bags that are waterproof, a little stretchy, tough and durable, tear-resistant, write-able and made from corn! We love sustainable packaging so much we don't even mind if you use someone else's as long as you're making a sustainable choice!
Grab a copy of Sendle's whitepaper to learn more about how small businesses can reduce the harm of shipping.


Right-size, every time
Shipping right-size is all about making sure the thing you're sending fits snugly in its satchel, tube, envelope, mailer or box. The less filler you need to use to protect your item, the better – there's no need to buy packaging to protect your item (like hex wrap), and you'll save on shipping too (your item becomes lighter and smaller, so costs less).
A true superhero when it comes to right-size shipping is our new 250g Sendle Pouch weight break / size in Australia (in the US, half-a-pound is where it's at). If your business is all about sending small stuff (or big stuff that's light), Sendle Pouch is the answer to your shipping prayers. With the 250g Sendle Pouch, you can ship just about anything, up to 250g (including the packaging) as long as it fits on the truck. 250g of coffee beans? Sure! A box of feather boas? Go for it! Sunglasses? You betcha! It's Sendle's cheapest way to send a package in Australia, and it includes tracking and Sendle Cover.
3. Get sustainably organized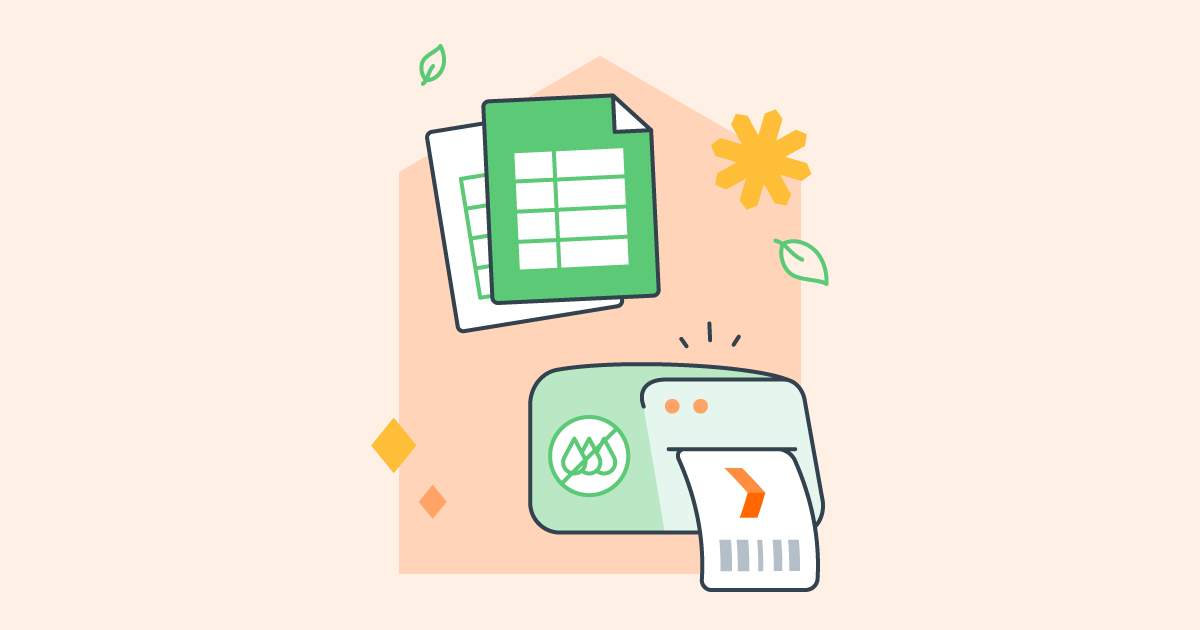 If you're one of those folks who loves a little tax-deductible spending spree, we've got some ideas for pimping your small business kit. We've also got great ways to keep track of your spending so you know what to claim without upsetting the tax man.


Go inkless
Thermal printers are inkless (they print by heating up dye impregnated in the label paper), which makes them a super cost effective and environmentally friendly addition to your small biz kit. Being inkless, you won't need to refill or replace ink cartridges, meaning less plastic and chemical waste.
Another option that's even more sustainable than going ink-free, is not using a printer at all. Courtney Brook from Conscious Club Vintage took part in Sendle and eBay's Printer Free trial in South Australia last year, and loved it because it meant "less waste in so many ways including no paper, ink, sticky tape and also saves time."


Who doesn't love a spreadsheet?
There are those of us who have lists for everything. Books to read, movies we've already watched (so we don't get half an hour in, get that deja vu feeling, and have to pick a new one) and hectic household budgets. But if you're not "that guy", and you're wearing the sales, marketing, and accounting hats for your small business, you might need a little help. Luckily, we've got you covered with free small business employee and expense form templates and spreadsheets designed to simplify your workflow.
4. Reduce your business carbon footprint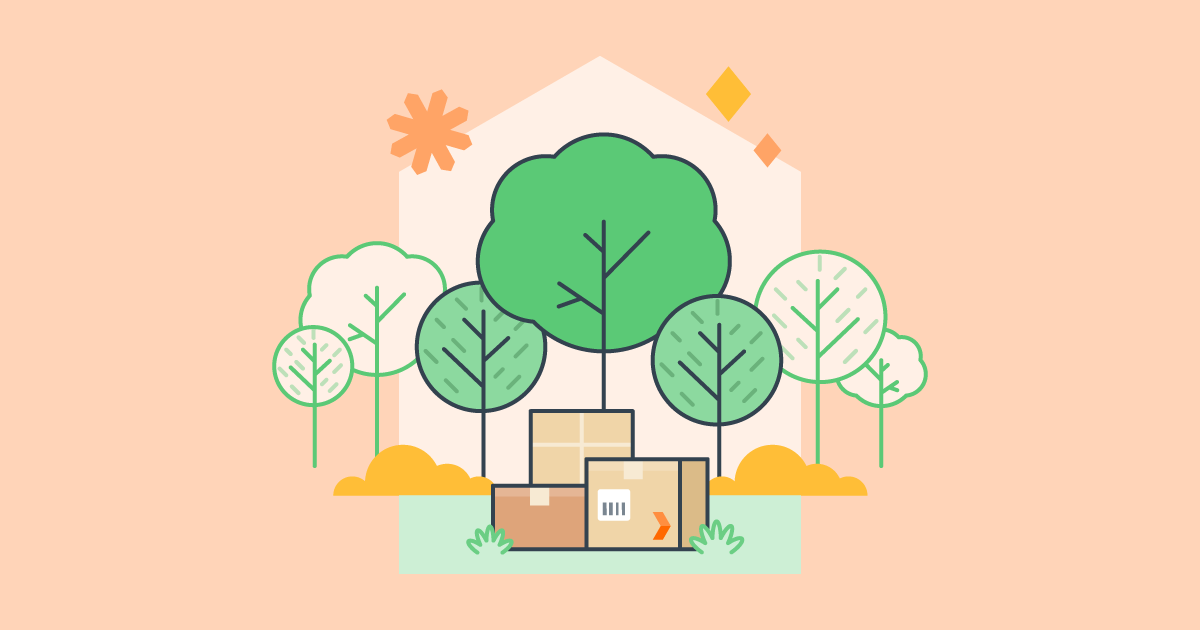 Sustainability at work isn't just about how you spend your money on physical stuff. It can flow through to every aspect of your business.


Implement sustainable practices at work
There really is an online tool for everything these days. Might you be able to go paperless? Do you have single-use cups or plates in the kitchen? Why not use them up and then replace them with plates, cups, and cutlery from the op shop? What if you ditched the office altogether? If COVID taught us nothing else (aside from how to wash our hands properly) it was that when a business is forced to operate remotely, it's absolutely possible. If you can, bring back remote-first and use a co-working space (like WeWork or WOTSO) when you need some IRL face-time. There are so many sustainability switches (check out our sustainability strategies and green business ideas) to try in your business.


Check in on your carbon emissions
Once you've "gone green", it might be time to really level up and make a commitment to become carbon neutral. When a business is carbon neutral, it means their net release of carbon into the atmosphere is zero. It's totally possible to get there by supporting initiatives that preserve and regenerate natural ecosystems, choosing renewables (like solar) to power your business, maybe something more hands-on like planting trees, or employing circular economy principles in your supply chain.


Ship with Sendle
Heeeey, you knew we'd go there. But, choosing a delivery partner who prioritizes the environment is an instant win for your brand, bottom line and the environment. Since we began in 2014, sustainability has always been at the core of what we do (along with making shipping more affordable and easier for small businesses, of course). We're an award-winning certified B Corp shipping company that's continuously expanding, and we'd love for you to come on the journey with us!