March 17, 2021
Spend less time on shipping with batch orders and bulk edit tools
by Nina Lacy
As much as we love shipping here at Sendle, sometimes the shipping process can feel repetitive. Each step, though really important, can feel tedious when you have to do it over and over. Tedious and easier to mess up than you'd probably like to admit.

That's why we offer batch orders and bulk edit tools that save you time and clicks. Getting more done at one time is a win for your workflow, no matter how you slice it.
A video guide on how to use bulk order and batch edit tools.
Batch ordering through your eCommerce integrations
Whether you're selling on Shopify, Etsy, eBay, or elsewhere, you can upload and process orders directly from your eCommerce platforms of choice in batches.
This means when you're using one of our many integrations, you can streamline your booking process by uploading and booking multiple orders at a time.
You can upload your orders by visiting the Integrations menu from your Sendle Dashboard, selecting your integration of choice, and clicking Fetch Orders.
Bulk edit tools to streamline your shipping
Our bulk edit tools let you process your orders from integrations like Shopify, Etsy, eBay, or wherever you sell, faster.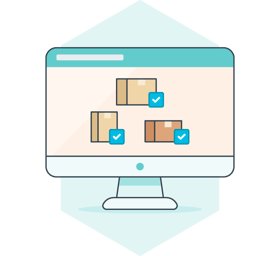 Now you can use our new bulk action tools to edit multiple orders at once before you book them. Choose a pickup date, select your delivery speed, change the parcel size, and more!
There are many ways processing your orders in batches will save you steps and save you time.
Edit parcel sizes as a batch: If you're shipping a lot of one product, or a lot of different products but the same size packaging, you can now edit size information at one time for an entire batch of orders. And once you edit package size across the batch, your updated shipping costs are automatically reflected, taking out the guesswork and saving you even more time.
Add extra cover to multiple orders: While it's true that every shipment comes with free

Sendle Cover

already included, sometimes you need a little extra. Especially if you're shipping very expensive, limited edition snow globes. Save yourself some time by applying extra cover to multiple orders at once.
Download multiple shipping labels at once: Once all your information is correct and ready to go, you can create and download your labels by the batch, getting you to done that much faster!
Love spreadsheets? So do we!
We know some of you are working platforms we haven't integrated yet, or have even created your own eCommerce platform. Since we want Sendle to work with however you work, you can upload orders from a CSV file, and from your eCommerce platform too.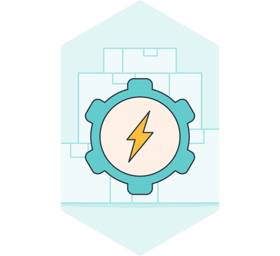 We've even got a handy guide to help you use the CSV batch order uploader, and we've increased our batch limits up to 300, depending on your plan. Just export your orders, reorder the columns to match the CSV template, then copy and paste.
So whether you're selling vegan chocolate subscription boxes, or have a booming pet collar business, you'll love saving time on shipping every day, so you can get back to doing what you love most.