May 9, 2022
Surprising sustainability strategies for your small business
by Christopher Bragg
In the business world, it's important to operate sustainably in more than one sense of the word. Can your business continue to operate as it has been? And does your business plan include stewardship for the planet?

While Sendle is all about 100% carbon neutral small business delivery, we know it's important to always look for other ways to improve. That's why we feature many different kinds of sustainability strategies on the Sendle blog. But we still managed to be surprised by some of the new ones we found recently!
Sustainability strategies for office operations
The modern office is at once simpler and much more complex than its predecessor. There's an online tool for everything, and usually several to choose from. You no longer need a file room or a giant photocopier, but your network is vulnerable to phishing attacks and malware. Overall, we consider it a win, mainly because it's easier for everyone to access what they need for a productive day at work.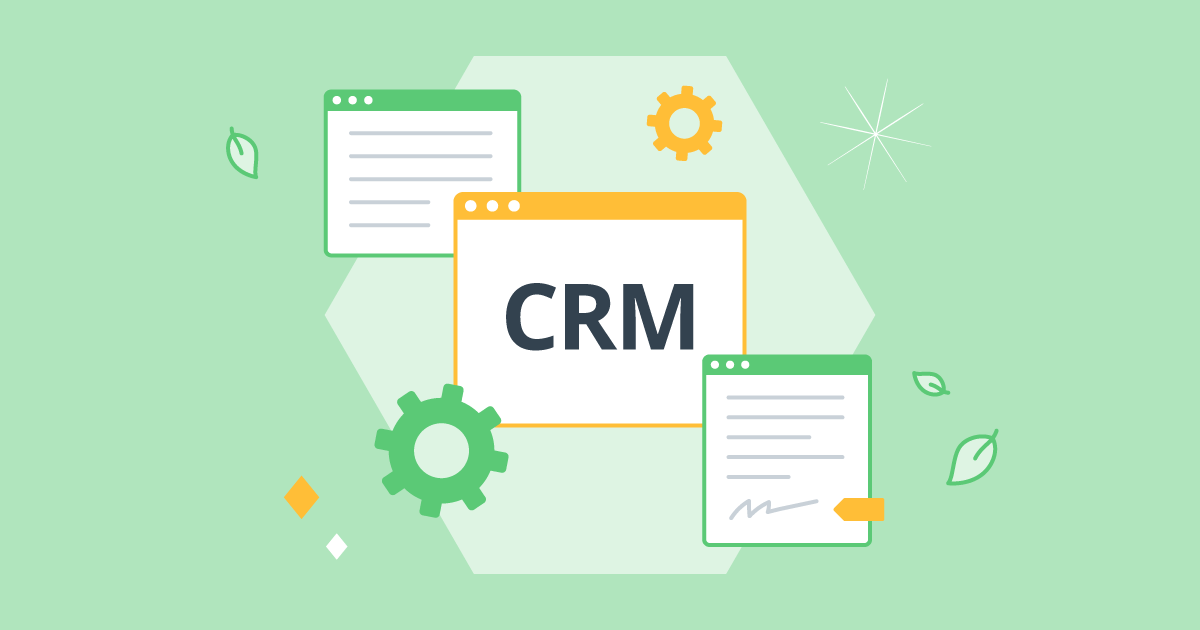 Going paperless is the best way to enjoy your new found digital freedom. Trees already have a job turning carbon dioxide into oxygen for us, they don't need to work in your office as paper, too. As eCommerce has boomed, most people are now comfortable with receipts via email; why worry about mailing out contracts when you can DocuSign them instead?
As your business scales up, get ready for bigger challenges when it comes to keeping in touch with customers. Invest in a customer relationship management (CRM) tool like HubSpot to keep your website, social media assets, and even email marketing sorted. Your sales team will appreciate how easily it handles company and customer info, allowing them to keep track and keep in touch.
Just be sure to keep the environment in mind as you empty out and upgrade your office. Many items are toxic when they aren't recycled or disposed of properly, so use Earth911 to find the closest places you can recycle things like electronics and batteries. It can even help you find where to dispose of paint after you redecorate the office, but you should probably keep it for touch ups.
Sustainability strategies for the office kitchen
It's been a decade since big companies all over realized they were using far too much plastic in their kitchens. Behold! Compostable cutlery took over, along with wooden stir sticks because the spoons melted in hot coffee. It was a great move, but small businesses can do even better.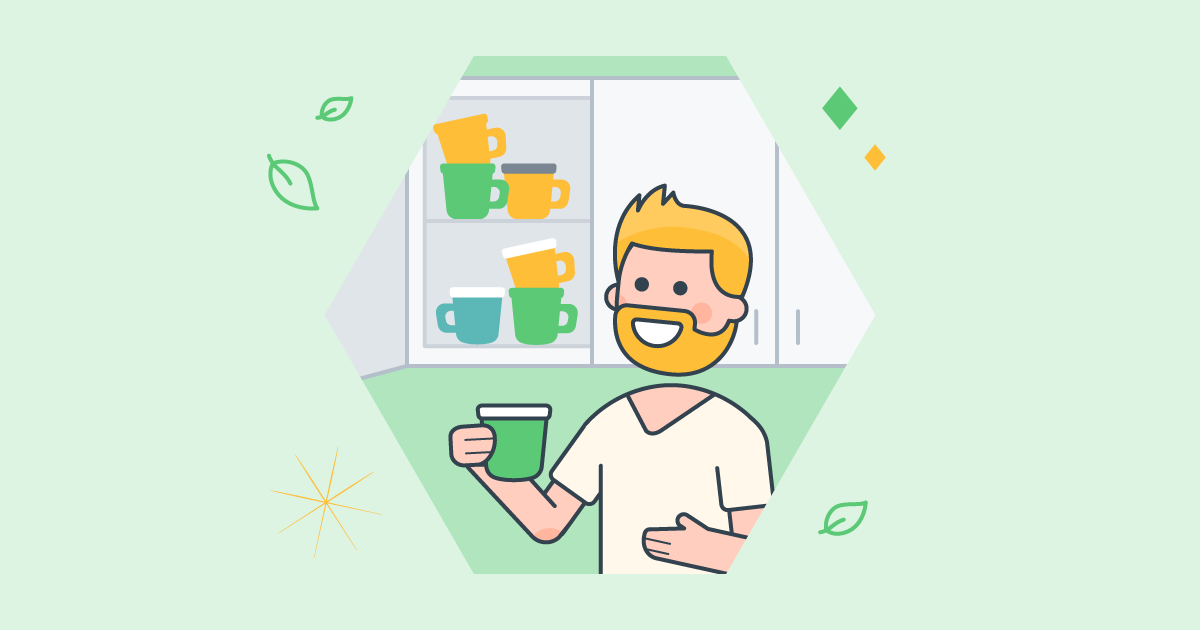 Refuse single use
If your office has a kitchen, you may not be using it to its fullest potential. Why stock the cabinets full of paper cups when it could be full of mugs for everyone to use instead? The same goes for bottled water, one of the most wasteful products some people use daily. Issue engraved water bottles and mugs to new employees as a welcome gift that's great for morale and the environment, too. (And make sure to encourage them to bring their mugs along if they go to nearby cafes!)
Wash instead of toss
You may get some pushback about reusables because nobody wants to be on dish duty, especially if inconsiderate coworkers leave theirs in the sink. The key? Having a dishwasher. People think they waste energy and water but the opposite is true. It takes more than two gallons a minute to wash dishes by hand, but most dishwashers use 2-8 gallons of water total! Real cutlery that'll last for years costs a lot less than the compostable kind, too. Of course it only works if people mostly load their own dishes throughout the day, and whoever's on dish duty runs the dishwasher at night and empties it the next day. Tip: don't run it Friday night, it'll get gross over the weekend; take care of that load Friday afternoon or Monday morning.
No dishwasher? No problem
Don't give up on reusables just because you only have a sink. Make washing cutlery by hand a source of pride for everyone by giving out reusable sets like this gorgeous bamboo one from Ethikli. Whether they wash them at work or stash them in a lunch box for scrubbing later at home, they'll love the durability that plastic and compostables just can't offer.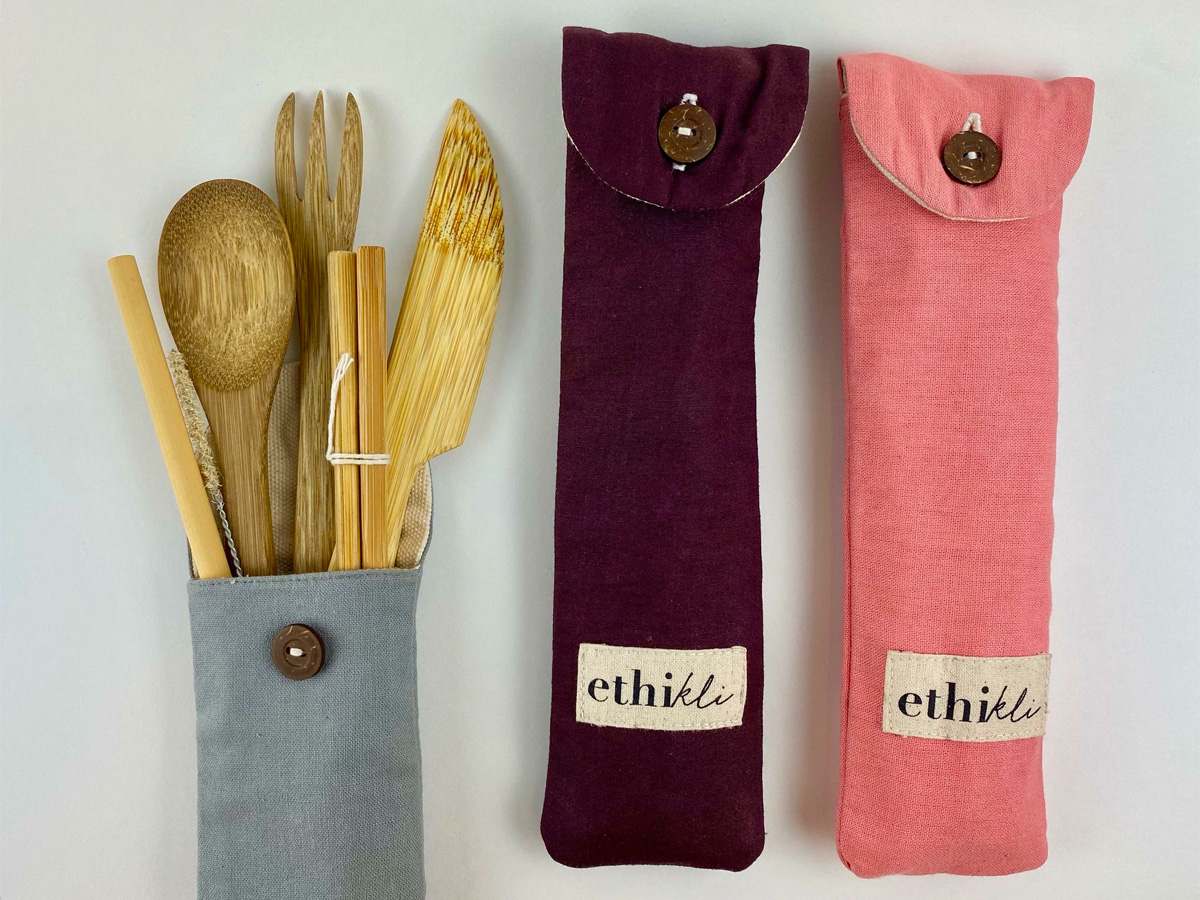 Everything you need at lunch in a convenient pouch. Photo courtesy Ethikli.
Sustainability strategies for the remote-first workplace
One of the best ways to save money at the office while being eco-friendly is to not have an office at all. Or you can embrace a remote-first model, which acknowledges that there's value in meeting up, without the expectations and expense that come with dedicated office space. You'll save money and help save the planet with a remote-first strategy, but the ultimate goal here is keeping employees happy. Your business will never be sustainable with constant turnover and burnout, so if the work can be done remotely, offer that as an option.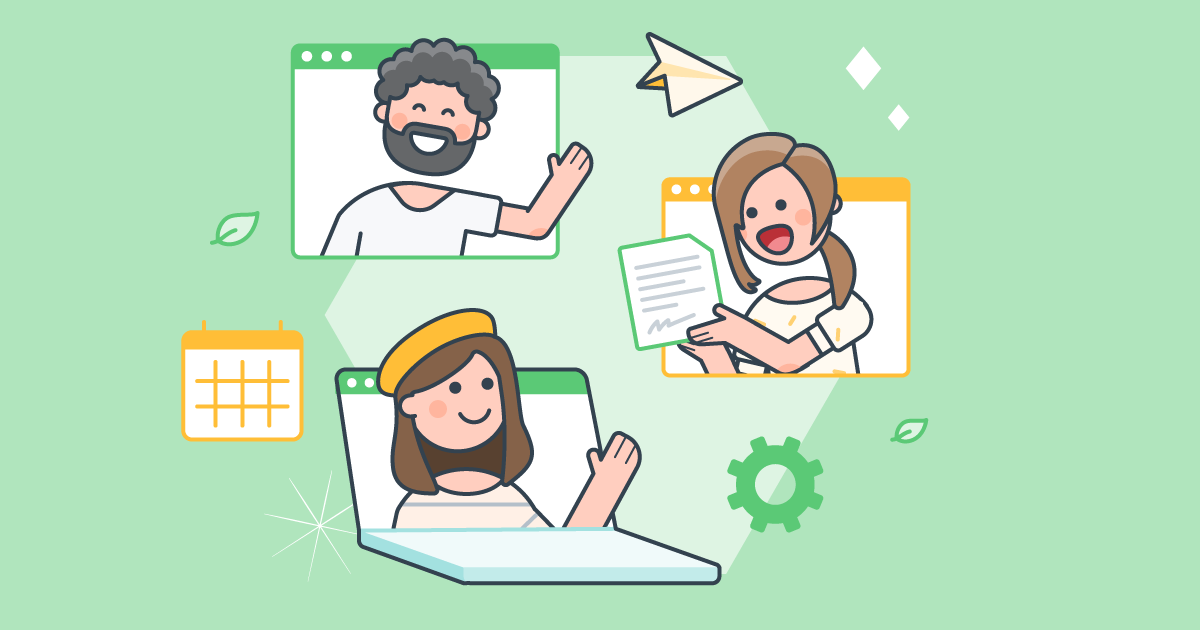 Convene in co-working spaces

A lot of people working from home due to COVID-19 found that it really worked for them and never want to go back to the office. Others desperately miss the opportunity to get out of the house and see their coworkers, or like commuting because it gets them into the city. Office life will never be the same, though, because most people don't want to return full time. So why invest in a dedicated office that'll be mostly empty, or too small when everyone needs to be there?
Co-working spaces like WeWork and WOTSO are the wave of the future. (Sorry, couldn't resist the alliteration.) Leave the maintenance of the clean, well-stocked office space to the experts and just make a reservation when you need one. And don't limit yourself to these large, multi-city companies! Shared workspaces owned by locals are popping up everywhere, so you can invest in your community when you need to get together once a week or even just for occasional meetings.
Invest in Innovative collaboration tools
Remote work is great for employee resilience for so many reasons. People are most comfortable at home. They save money on clothes and food, and don't have the expense or stress of the commute. And without that commute, many get several hours back each day they can devote to hobbies, relaxing, or long-delayed projects around the house. (Or even a side hustle!)
One thing to keep in mind is that you might need more than just Office 365 or the Google Workspace to get the job done. Whether it's during a call or while working asynchronously, a virtual whiteboard from Miro is a great place to brainstorm, create a storyboard, or even design a user interface. Ever had a hard time building a wiki or designing a workflow? Revisit those complicated concepts in a much more user friendly interface from Notion. Make quick work of tasks and planning on easy-to-use Trello boards. And whatever you do, be sure to ask employees what other tools they need to get the job done.
Team up for the environment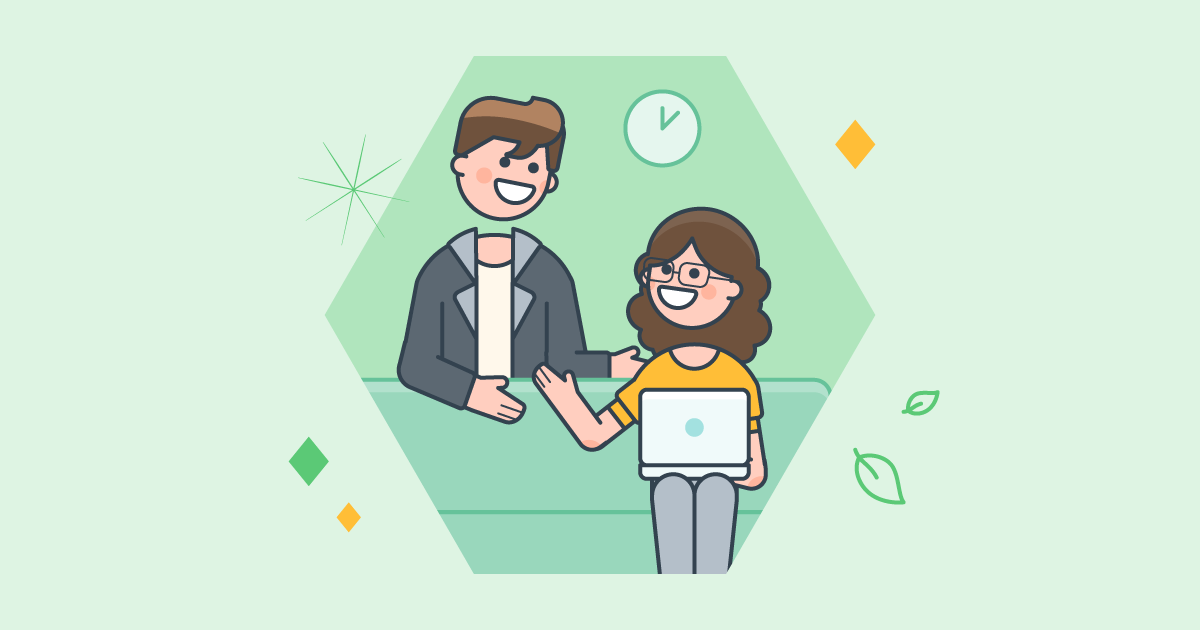 People feel incredible when they work together for the greater good, but many of us have a hard time finding the time to do it outside of working hours. That's why sustainability efforts in the workplace make incredible team building activities and they're a perfect way to keep individual employees engaged and happy at work. If you have employees in multiple cities, sustainability efforts are also a great way to get them into the community and partnering with other local businesses. Remote-first work doesn't have to be isolating, especially when you run your business with sustainability top of mind.