November 16, 2021
Subo Products: From baby bottle start-up to global success story
by Sendle Team
What does being an entrepreneur and a parent have in common?
It's those "ah ha!" lightbulb moments that strike out of nowhere. It's having to think on your feet...and fast. It's solving two problems at once and grinning and bearing it through high pressure situations.
Following many successful years in the business game, Julie-Anne and Glen Mayer have mastered the act of parenting and entrepreneurship. The husband and wife duo started Subo Products way back in 2012 when they launched the world's first non-squeeze food bottle. Nine years, one Shark Tank appearance and many thankful parents later, they have now cracked the global market selling a range of functional products designed to eliminate mealtime mess. All that while raising a young family in the suburbs of Melbourne, Australia.
Sendle caught up with Subo Products to chat about Shark Tank, selling on home soil and across the seas and why they use Sendle to take the mess out of international shipping.
Sendle's small biz quiz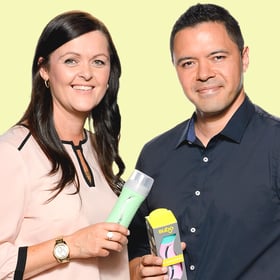 Julie-Anne and Glen Mayer
Name, title, and location
Julie-Anne and Glen Mayer | Founders | Melbourne, Australia
Business
How would you describe your business in a nutshell?
We invented the world's first non-squeeze food bottle, that allows young children to feed themselves independently without the risk of a huge mess. Subo Products allows parents to feed their children nutritious foods, on-the-go, which saves time, money and helps to rid the environment of disposable single use food packaging.
And what about in just three words?
Stress-free feeding on-the-go.
How did your business change after appearing on Shark Tank? How did you cope with being an overnight success?
Our business really took off since appearing on Shark Tank. It's been 3 years since our appearance and we're still receiving emails from people from all around the world, who just watched the show. We went from selling 1,500 bottles in our first year to now over 42,000 last year in Australia alone.
Having pre-recorded the show, and knowing our product was well received by the 'Sharks', we were able to prepare for our 'overnight' success. Taking advice from our mentors, we upgraded our website to allow for integrations. We run our storefront on Shopify, ship with Sendle, and use ShipStation to automate and streamline fulfilment. Our biggest process is fulfilment so using integrations enabled us to efficiently fulfil the orders that came pouring in when the show hit the air.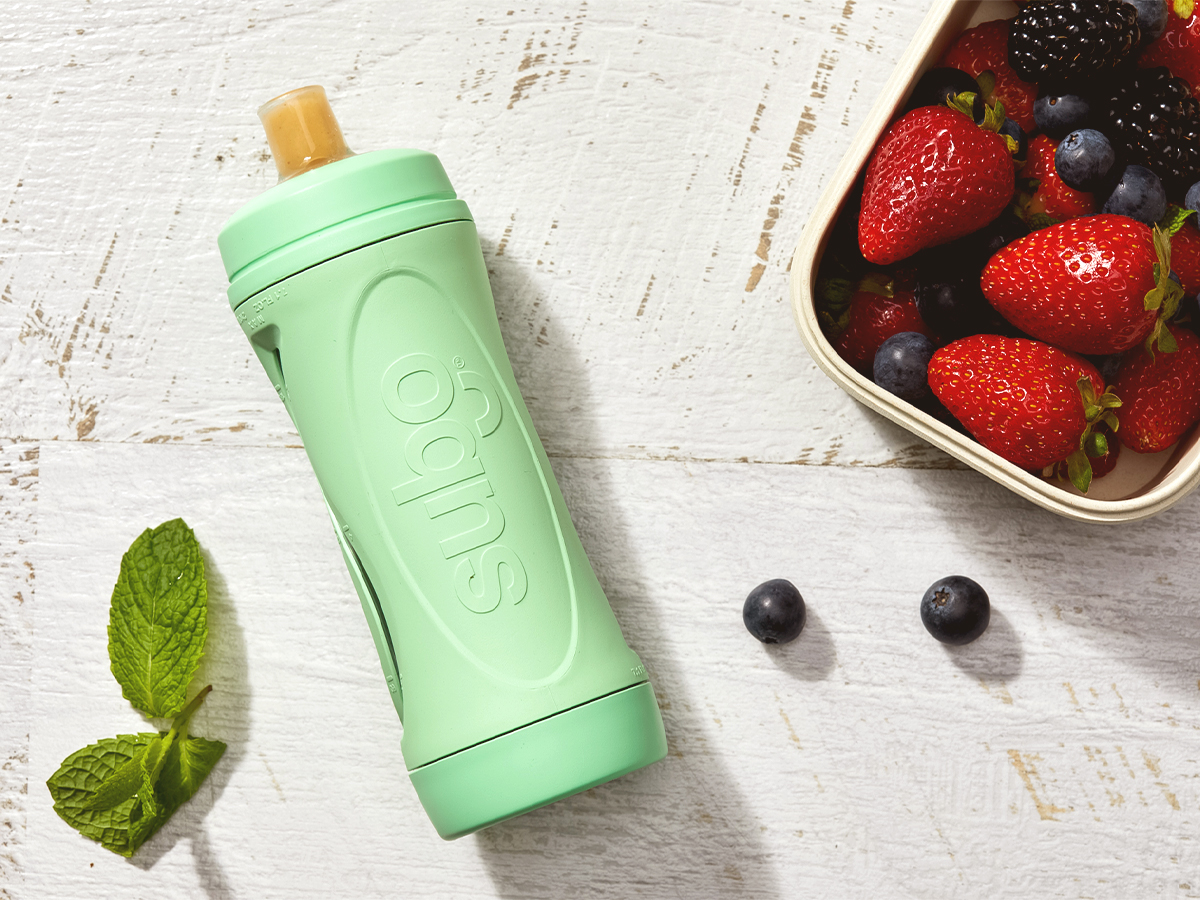 Was there a particular moment or experience that led to the creation of Subo Products?
Like most parents who lead busy lives, we sought after innovative products to assist in balancing time with our baby and toddler. Looking for a better way to feed our children homemade nutritious foods while on the go, we were unable to find a suitable product that did not create a wasteful mess. The idea for a "non-squeezable" food bottle was born. If our children couldn't squeeze it there would be less chance for mess.
Why is encouraging independence in children so important to you?
Well, I'd say it was our kids that were encouraging us to let them be independent! But it is very important, especially when you have multiple children that need attention. It not only gives children a sense of importance, but it helps time-poor parents in their day-to-day lives.
Do you have any other parenting products in the works?
Yes, we are currently developing a larger, 500ml bottle which will be suitable for older children, teens and adults. As well as some accessories such as a funnel, spoon and storage bag to name a few. We're looking to add to our range of products that will help make parents' lives that little bit easier.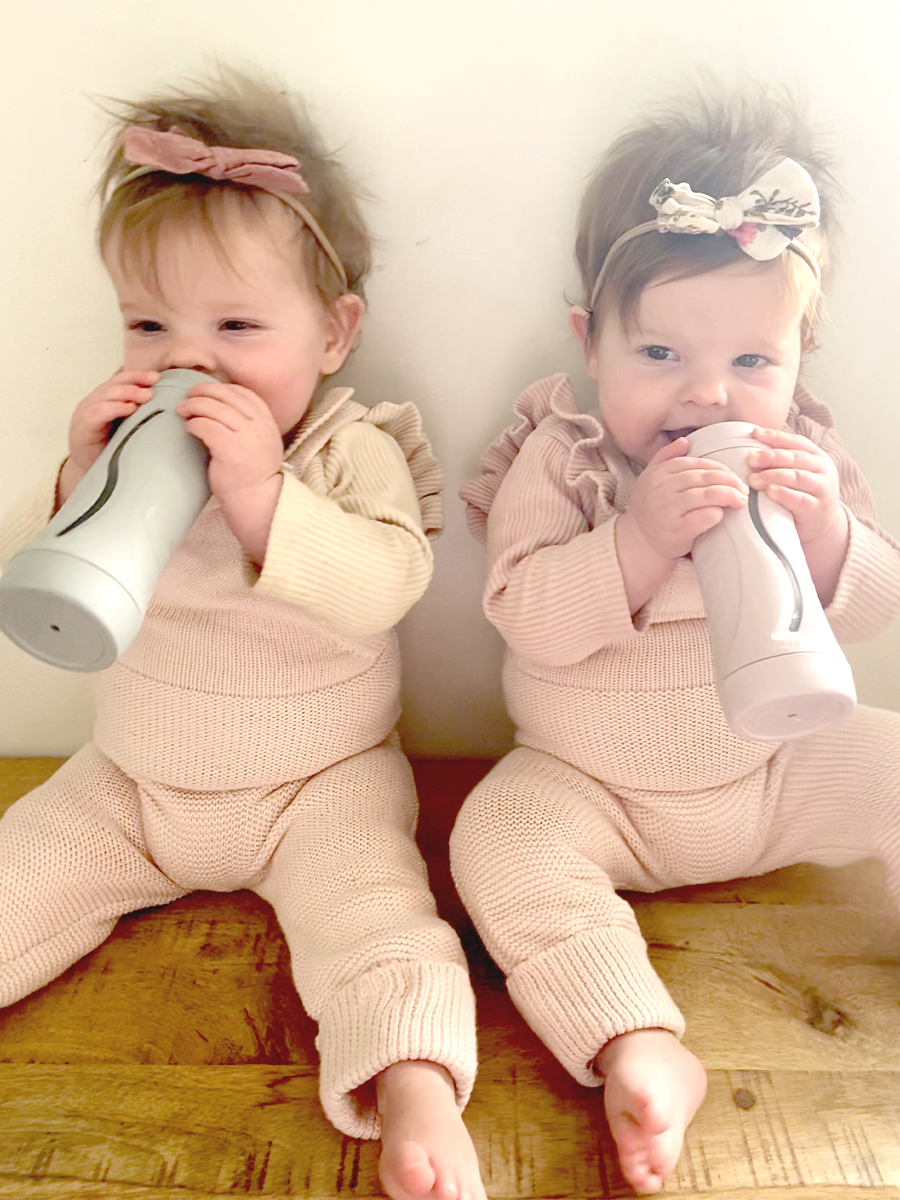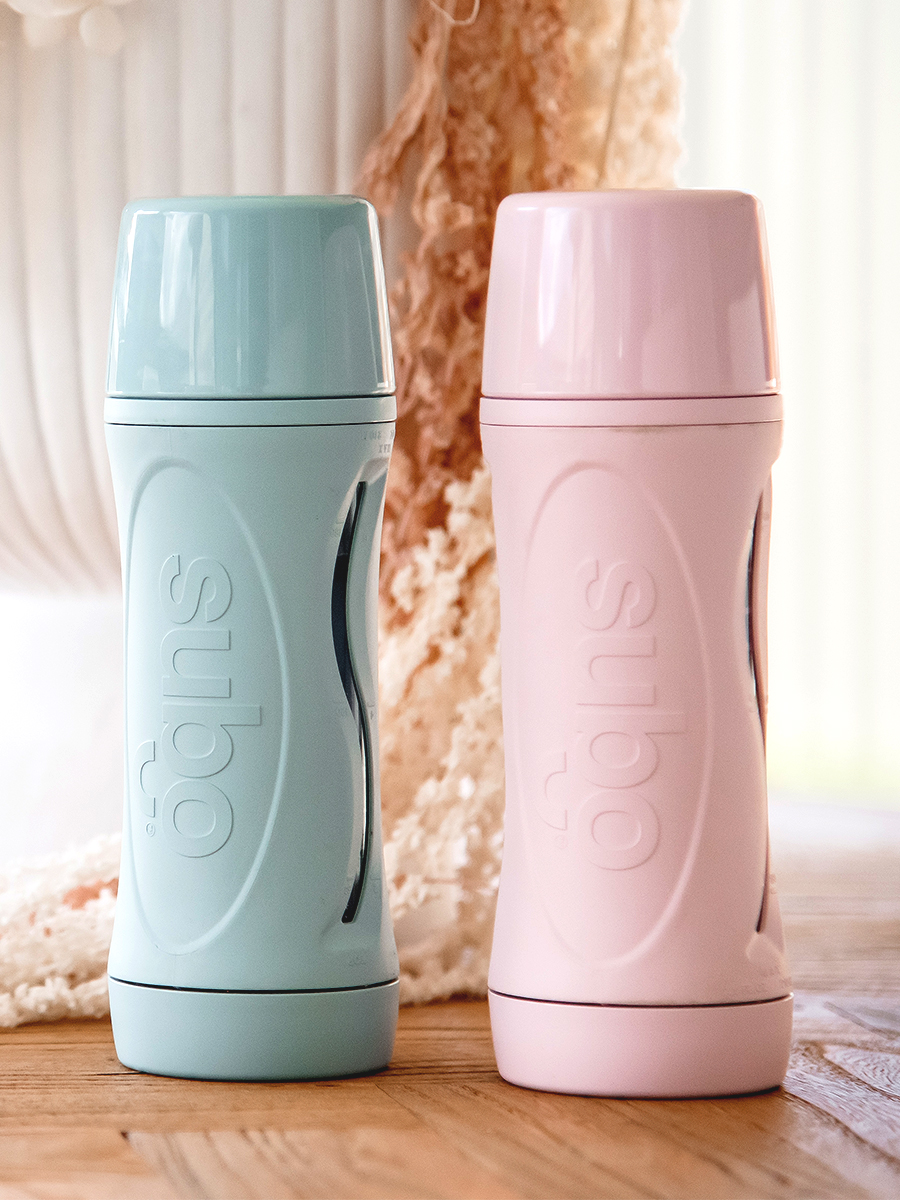 How do you balance being a parent and running an international business? Are there any similarities between parenting and entrepreneurship?

There are some similarities, in that each day of being a parent and being an entrepreneur can bring new challenges. You never know what to expect, some days are good, some days are bad. Overall, both can be highly rewarding. Hands down, parenting is more challenging and more rewarding though!
What are your favourite small businesses out there? Ones you always go back to.
They are not small anymore, but we love B.Box. We've watched them grow from a small Aussie business like ours, to a brand that is known across the world. Also, shout out to these Aussie small businesses: Gully Boards, amazing handcrafted skateboards for adults & kids; and Bubble Tea Club, DIY Bubble tea at home – say no more!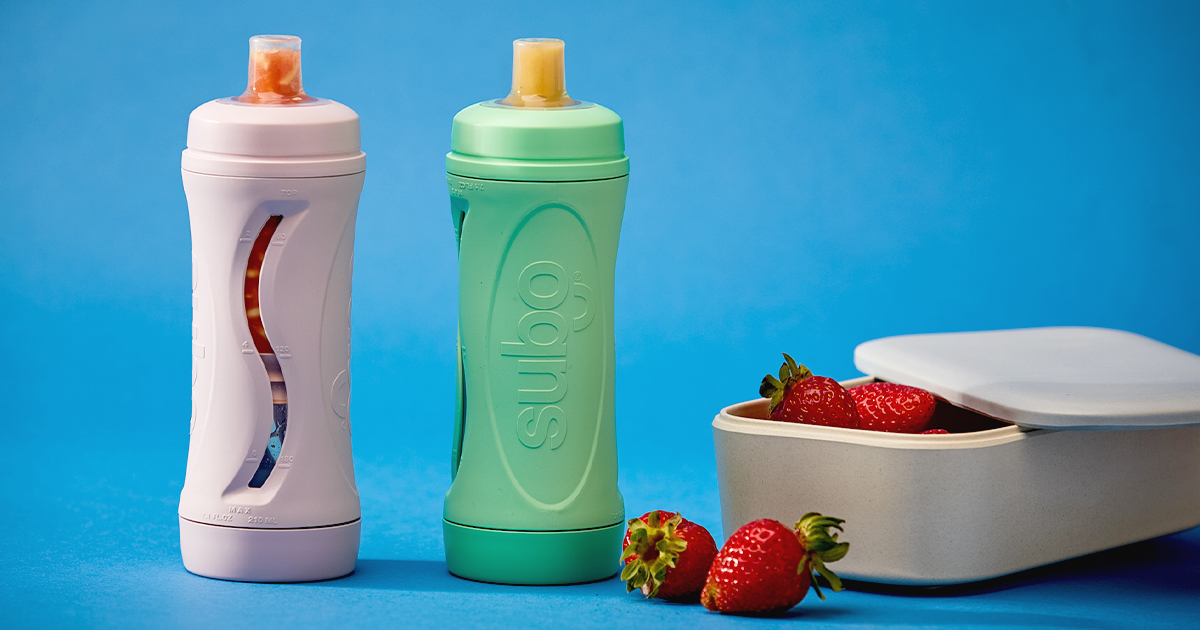 What does sustainability mean to you? How does that play out in your business?
Avoiding the depletion of natural resources so that we don't compromise our future generations. Subo is sustainable because the materials we use for our bottles are durable and reusable. This means that there is no unnecessary wastage of resources as is the case with disposable squeezable yoghurt pouches, etc.
What tips would you give to small business owners wanting to crack international markets?
We are still working it out ourselves, but I would say do your research first. Make sure that the market you are looking to enter is one where you will be well supported. Is your product or service required there? What is the total target market size? And, find the right partners and/or service providers (like Sendle!) that can help you in that market.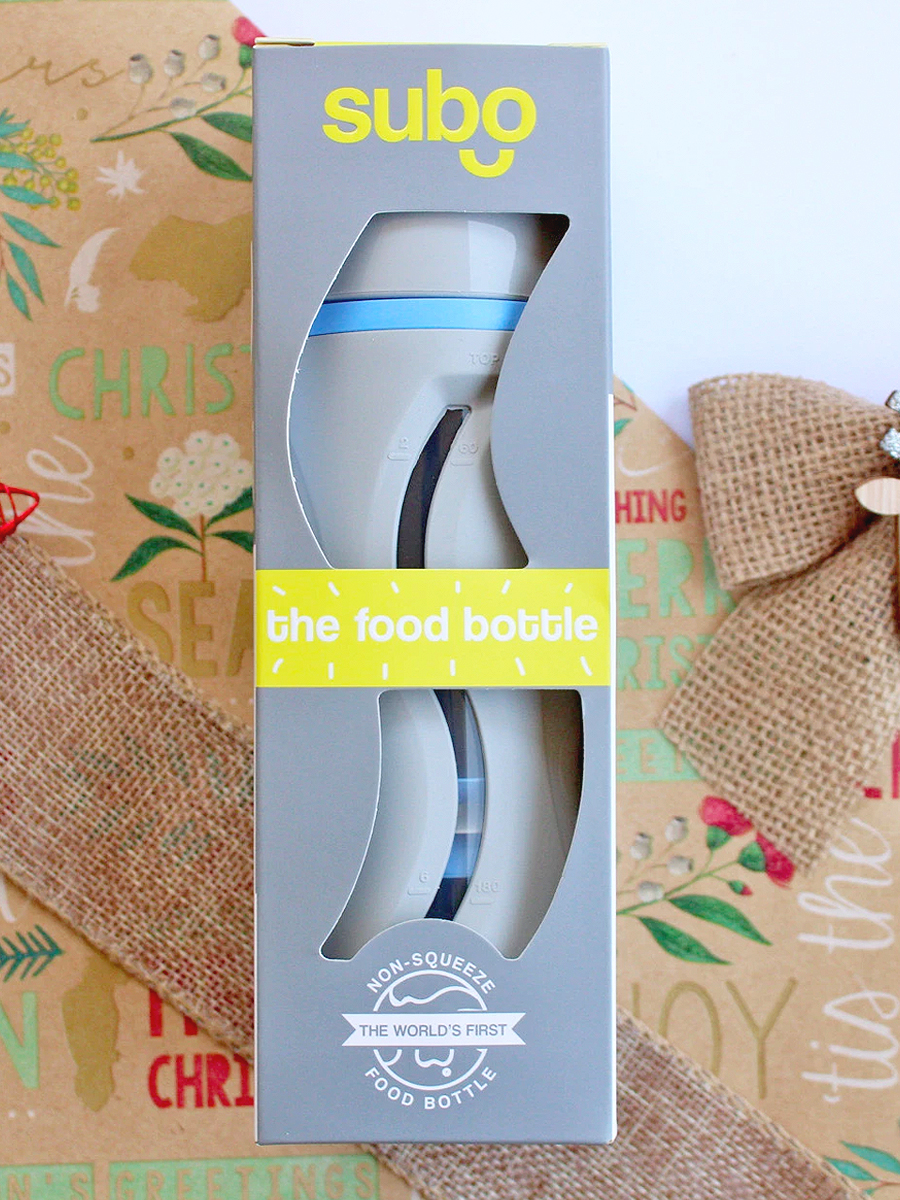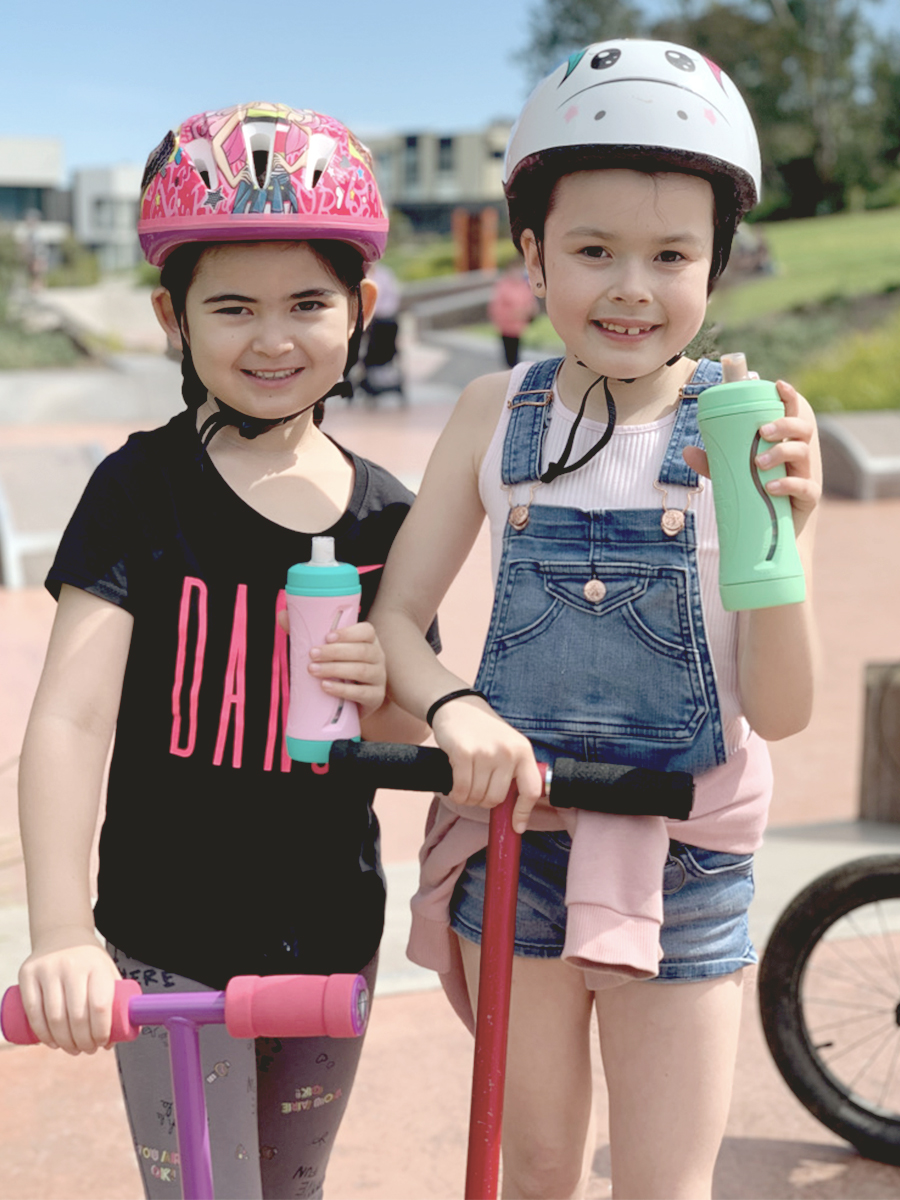 Why do you use Sendle for international shipping?
We have only recently started using Sendle for international shipping. We do have a worldwide audience and we have customers who are happy to pay for the shipping from Australia to have the product.
We use Sendle, as we have found the platform to be very easy to use and the tracking is quite important. As soon as we book a parcel in, the next day it is picked up from our doorstep. We have also found with Sendle we've had one of the quickest transit times to get to our customers overseas. A+++.
Photos courtesy: Subo Products