October 8, 2020
Sendle's holiday shipping guide: Planning for your big sales rush
While we may not be hanging the stockings with care, the holiday season is nevertheless upon us. With all that this year has brought with it, small businesses have to prepare themselves for a very different season of shopping.
Brick and mortar shops can expect fewer visits, but online orders will be at an all-time high. In just three months, eCommerce's slice of retail sales has grown as much as it did in the previous decade.
So, if you aren't prepared to sell online, you might want to start.
Not only does the eCommerce boom mean that you'll see more sales online, but it also means that you'll want to give enough cushion for unseen delays, both in your supply chain and in your deliveries.
Nobody wants their Christmas presents to arrive after that fateful and bedazzled day. That's real sad. So, ship your stuff by the cutoff dates!
Scroll down to get ready for the hectic times or just click through the sections below.
Some helpful tips for holiday shipping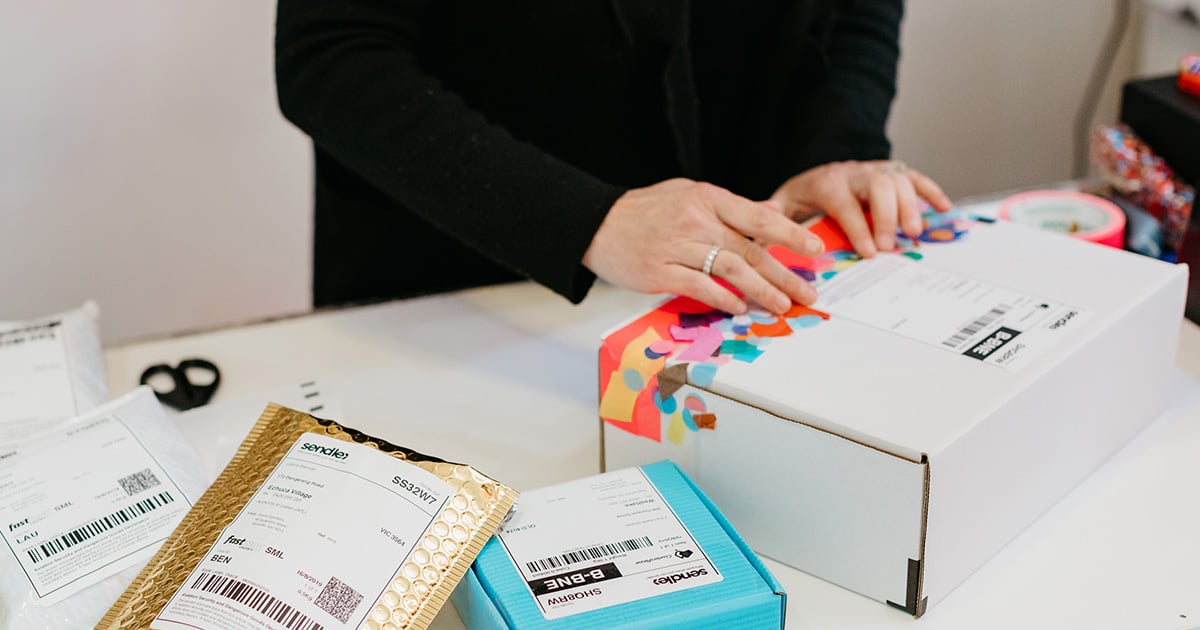 We know there's a ton to do over the holiday season. Simplify all the work by being super prepared. Here are a bunch of great tips to get you well on your way to ready.
Look at last year and learn from it. Which products sold like crazy? Stock up on those and pre-pack a certain quantity for quick and easy shipping.
Plan for the busy times. What were your busiest days last year? If it was a struggle to get it all done, think about hiring some warehouse temps to make it all go a little more smoothly.
Don't run out! Where would you be without the boxes and shipping supplies you need. Again, look at the previous year and project that into this year's shipping rush. That box you kept grabbing over and over again, ream after ream of packing paper, stacks on stacks of packing tapes rolls, and a surplus of labels.
Pack it like you mean it. If your package can't withstand a toss across the warehouse, it isn't packed well enough. Since you can't be sure of what shenanigans occur between yourself and your customer, make absolutely sure that you pack your shipments for the worst. Plenty of cushioning and a lack of internal rattling will ensure your package will go the distance, safely.
Things can and will go wrong. Keep that in mind. Just as you should add cushion to your packages, so should you add cushion to the delivery time. Try to aim for early delivery so you (and more importantly, your customers) won't be disappointed when a delay occurs.
Watch for typos! It is a real bummer for you and your customer when an address is entered incorrectly. While sometimes this is unavoidable, keep an eye out to ensure that the address is real and correct.
No spoilers! If you are shipping perishables, make sure you ship them out on Monday or Tuesday with expedited shipping (2-day should work). You don't want your precious cargo sitting around a depot all weekend long and neither do your customers.
Insure against loss. If you are regularly shipping expensive merchandise, make sure you add insurance to cover incidental loss and damage. Even with the best carrier, mistakes happen. At least you can get reimbursed if it does happen to you.
Broadcast your ship-by dates. Find a good way to tell your customers when they need to ship their Christmas gifts by. Create a banner on your site, send out some holiday planning emails, create a countdown timer—whatever you need to do to keep your customer in the know.
Holiday shipping offers to wow your shoppers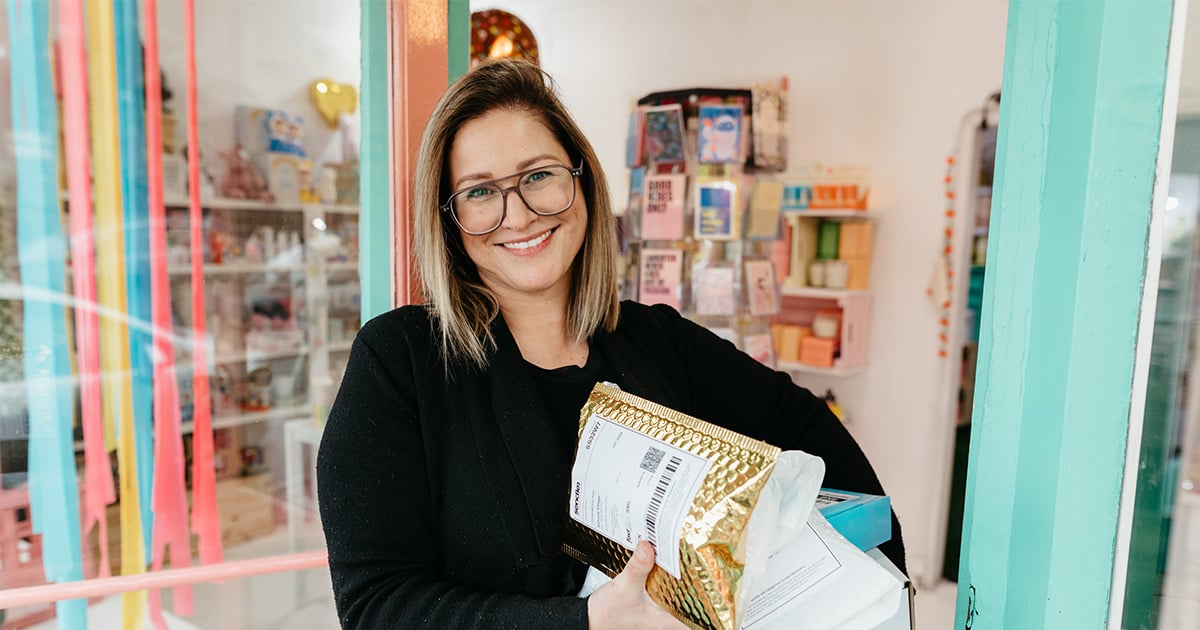 The holidays are a great time to offer up limited deals on shipping to drive shoppers to purchase.
They have the opportunity to buy from a lot of vendors, so you want to make sure that your store is the one they choose. Be transparent and don't surprise them with costs when they get to checkout.
Here are some options to woo them:
Expedited Shipping: Like it or not, consumers are now expecting super quick delivery. If you can offer quick shipping site-wide (with regional caveats), your shoppers are more likely to purchase. Even better, with a positive post-purchase experience, they are likely to come back. You can either make this a free offering for a limited time or a simple flat-rate option.
Totally Free Shipping: While the cost of shipping for shoppers may not be that significant, it has become a psychological barrier to purchase. Free shipping removes that barrier and translates to increased conversions. By increasing product prices a little, unconditional free shipping becomes a feasible option.
Conditional Free Shipping: When the idea of unconditional free shipping is too much to bear, you can still offer it up with conditions. That may be with a minimum cart value ($35 is common) or on certain products. This is a great way to still offer up free shipping while driving your customers to buy more per order.
Members-Only Free Shipping: One more way to offer limited free shipping is to give it only to paying members (think Amazon Prime). This encourages a strong relationship with your member customers and gives them a consistent reward for their loyalty.
Flat-Rate Shipping: If free shipping isn't in the cards for your business, another way to lessen the sting from shipping costs is to go flat-rate and make those prices known early on. No matter what they get, same flat rate. This incentivizes larger orders and makes the shipping less of a nasty surprise on the other side of the cart.
The important things: Shipping, packing, inventory management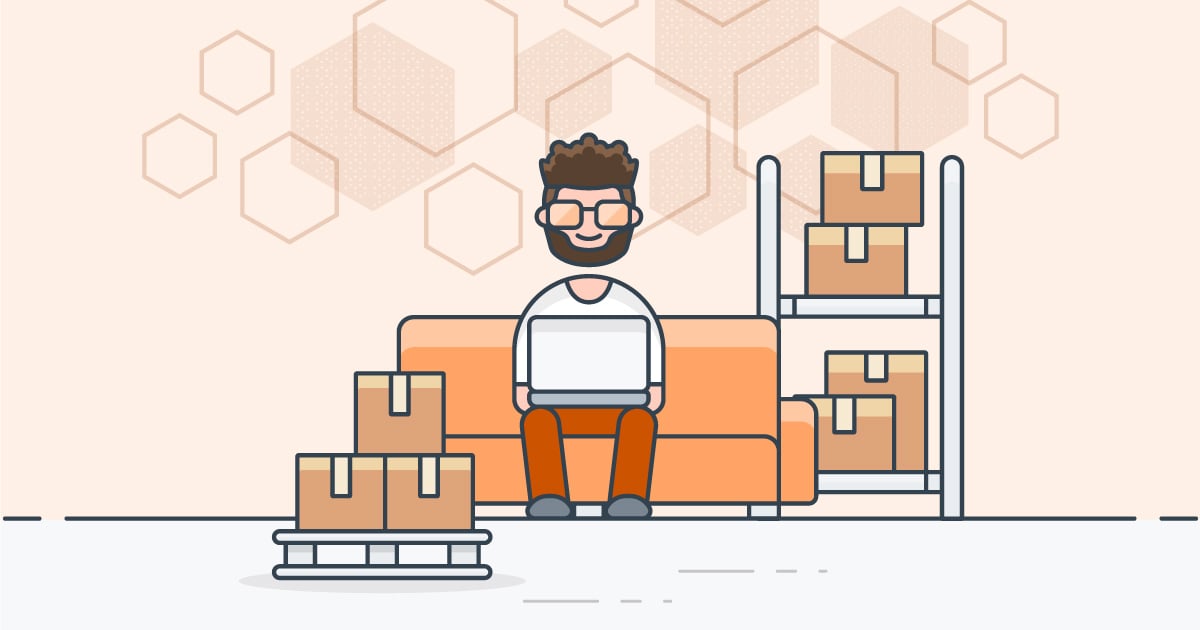 To truly be ready for the holidays, you need to have your warehouse fully prepared for the action to come.
Now, warehouse is a big word. It doesn't have to be some big echoey space with giant shelving units and a forklift. It's wherever you keep your stock. This may be your stockroom, the basement, or that backroom in your apartment.
However it looks, you want to make your packing process as easy as possible. As the orders multiply, the flaws in your system will become more and more pronounced.
Here are a few inventory management tips to help you stay on top of things:
Keep your warehouse clean and organized
Maintain minimum stock levels (especially those popular items)
Update your inventory as close to real time as possible
The 'first in, first out' inventory method is your friend
Forecast your demand and buy accordingly
Complete regular inventory audits
Have contingency plans for the what-if scenarios
Keep safety stock on hand
Once you've got your inventory situation well taken care of, you can move your focus to the most effective pick and pack processes for your particular business. Read about some of the methods for picking to see what will work best for you.
Finally, you are ready to pack up your fine products for shipping. Whether you are shipping apparel or fine art, you'll want to pack things up nice and neat (we've got a great guide to help you through it). Your customer's magical unboxing experience is at stake if you just leave it to chance.
Then you ship it out! Just remember to get your shipping policy in order so your customers know what to expect.
Keep returns in mind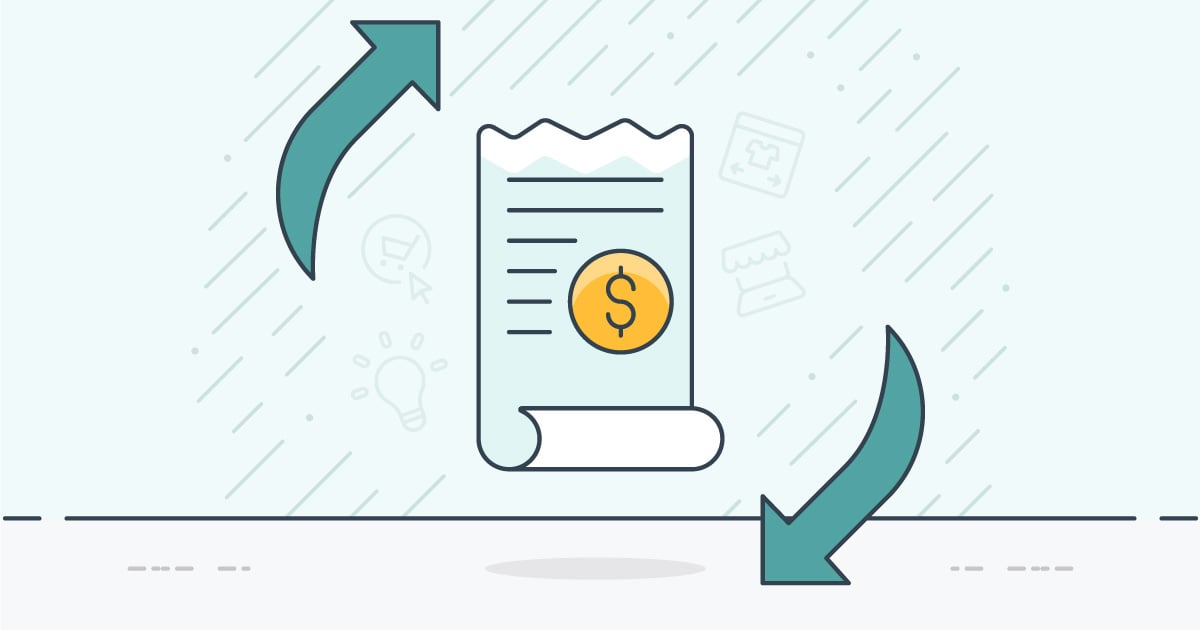 Taking returns is not a particularly romantic part of the retail story, but it is important nonetheless.
Many a consumer expects their retailer to take back whatever ware they had second thoughts about.
And that's OK! But, you can always do your best to prevent returns by giving the customer as much information as possible (accurate product descriptions, sizing guides, great photos, customer reviews, etc).
Where you can't prevent returns, you want to make them easy for the customer. Respect the customer experience and you will retain great customers. We even wrote about how a good return policy can help grow your small business.
And, of course, you aren't required to take returns if you don't want to. Just make it known in your shipping policy. Your customers will understand (if they know it beforehand).
Make your customers happy by going green
It's no secret that plants and animals are big fans of sustainability. But, more and more, consumers are too.
In fact, they are willing to pay a premium for products that are verifiably environmentally responsible. Check out our infographic that breaks down this amazing consumer trend.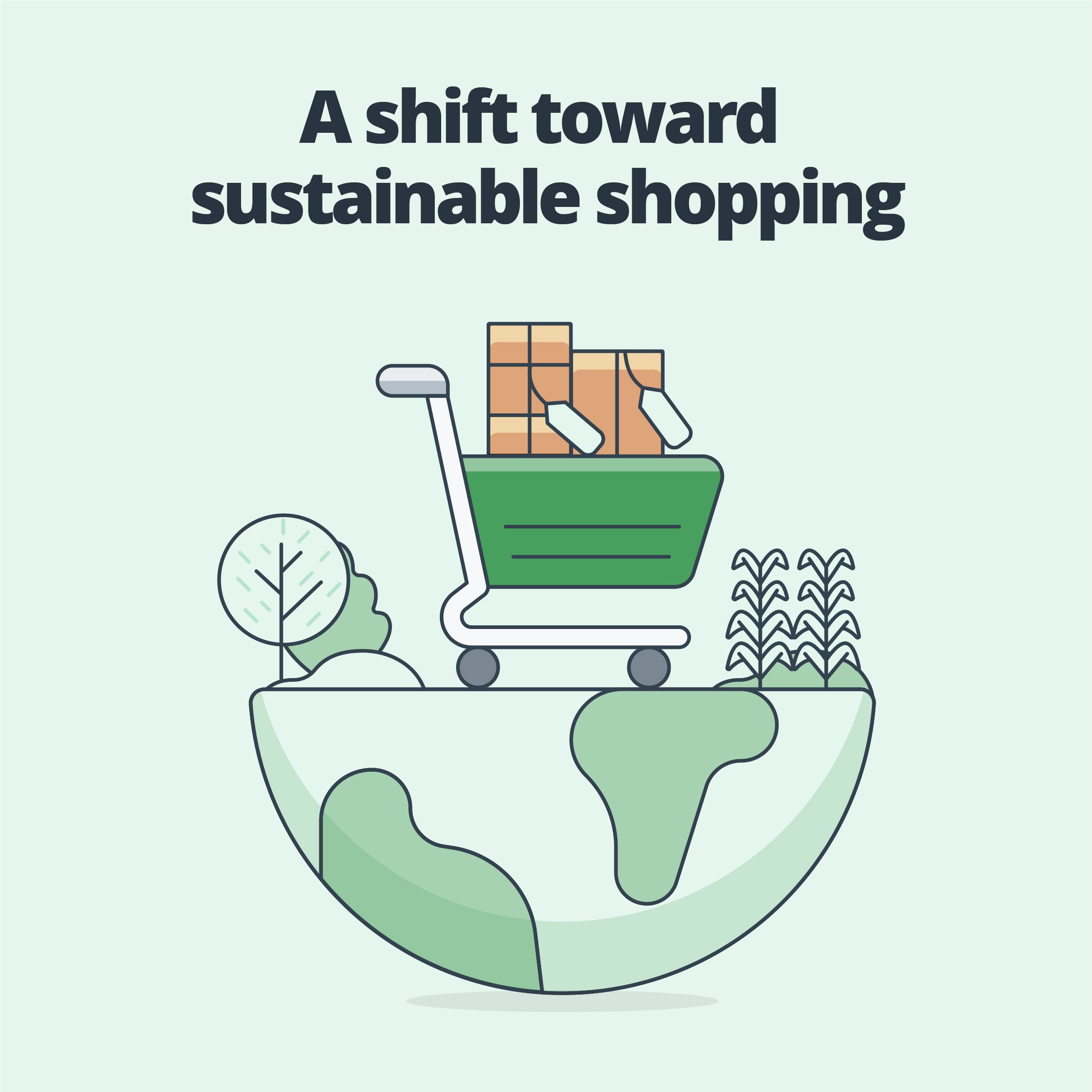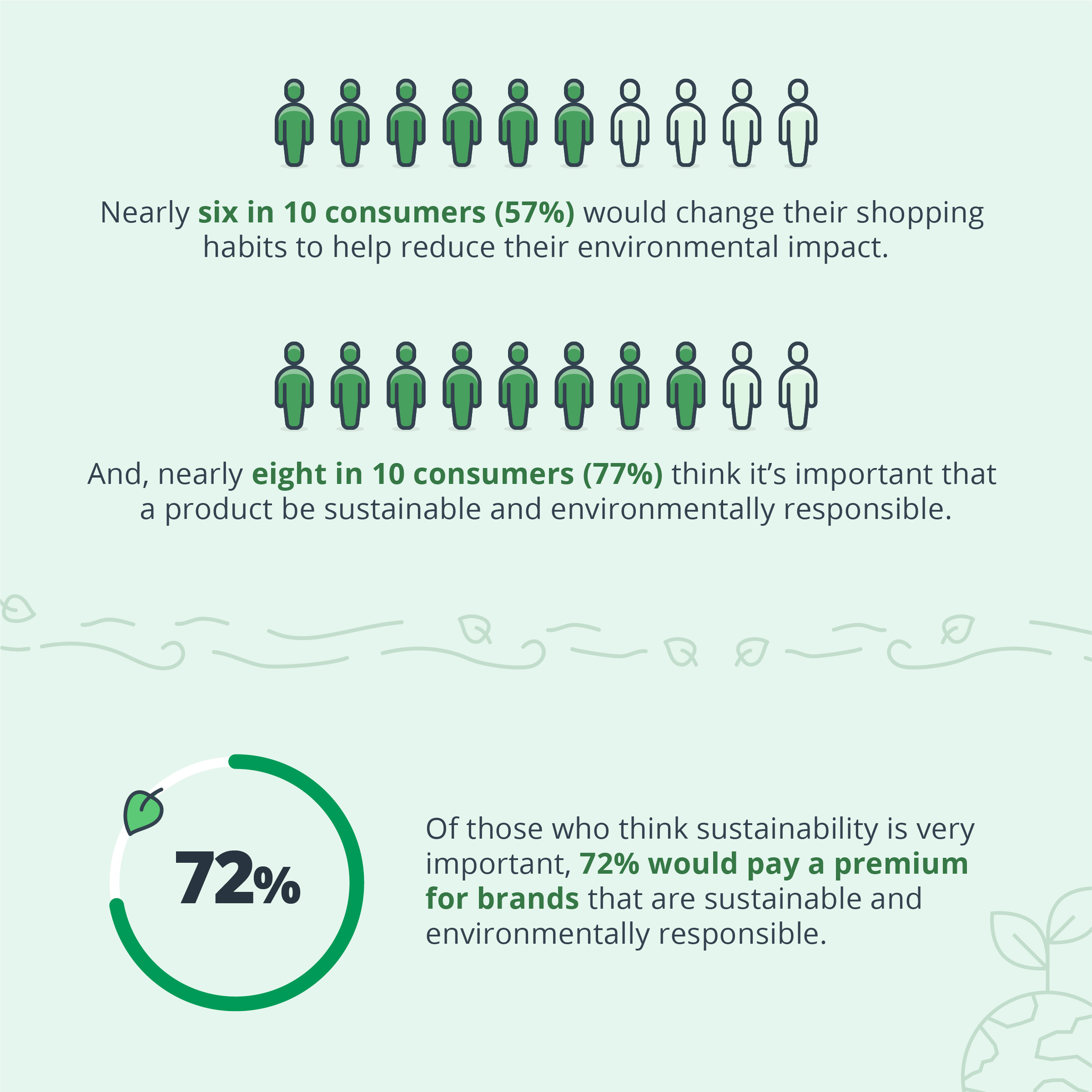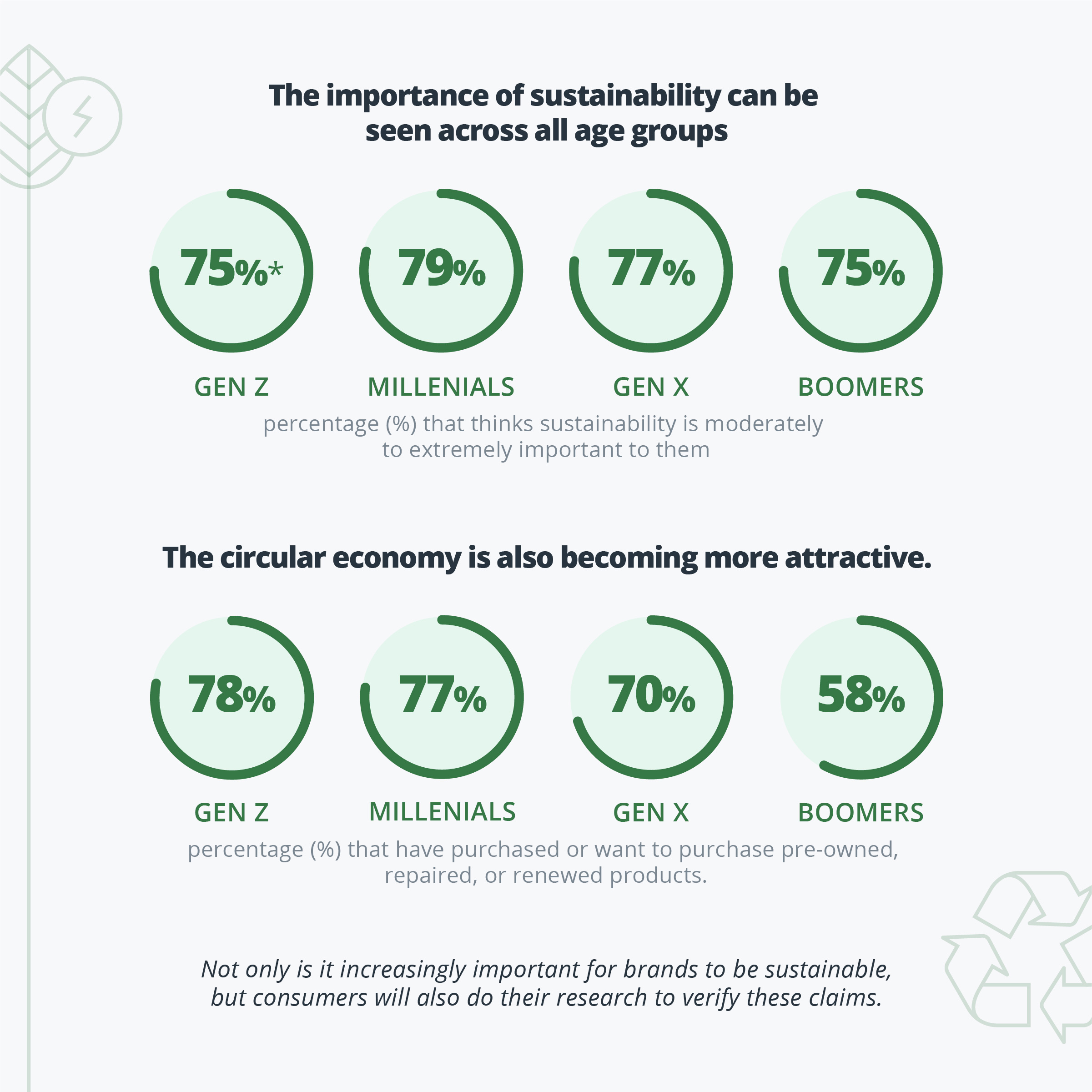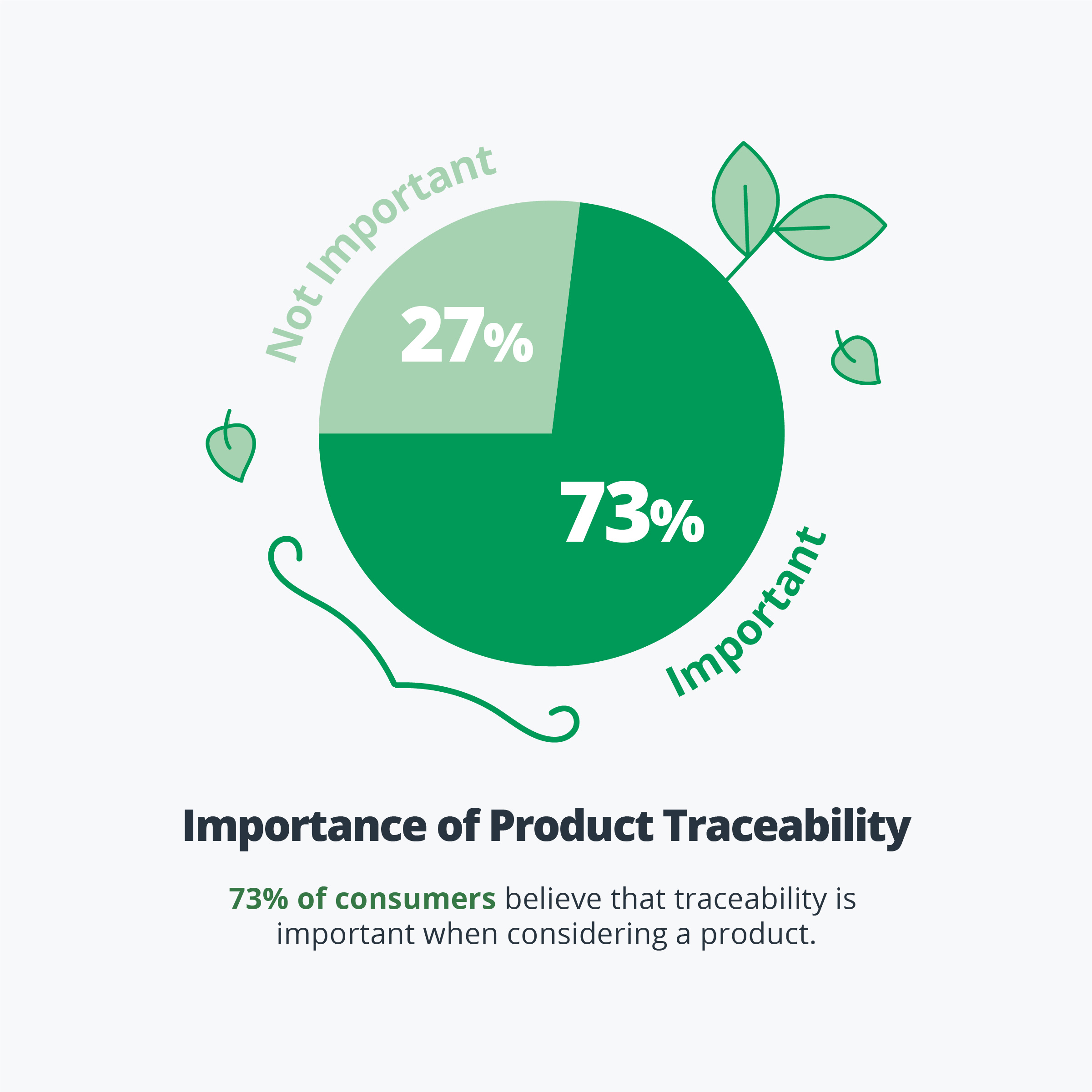 Given the direction of consumer sentiment, going green is not only the right thing to do, it also pays to do it. While we can all make our individual sacrifices to shrink our carbon footprint, small businesses can have an even greater impact.
From the simplest actions, like recycling and shipping with Sendle, to the more complex changes, like moving to renewable energy, there are lots of ways to green your business.
And sustainable packaging can go a long way toward lowering your impact. Compostable packaging is easily your best bet for reducing waste and shrinking your carbon footprint. Luckily, Sendle has mailers and satchels that become worm food at the end of their time.
Just make sure you avoid some common mistakes on your journey toward sustainability.
Move your brick and mortar online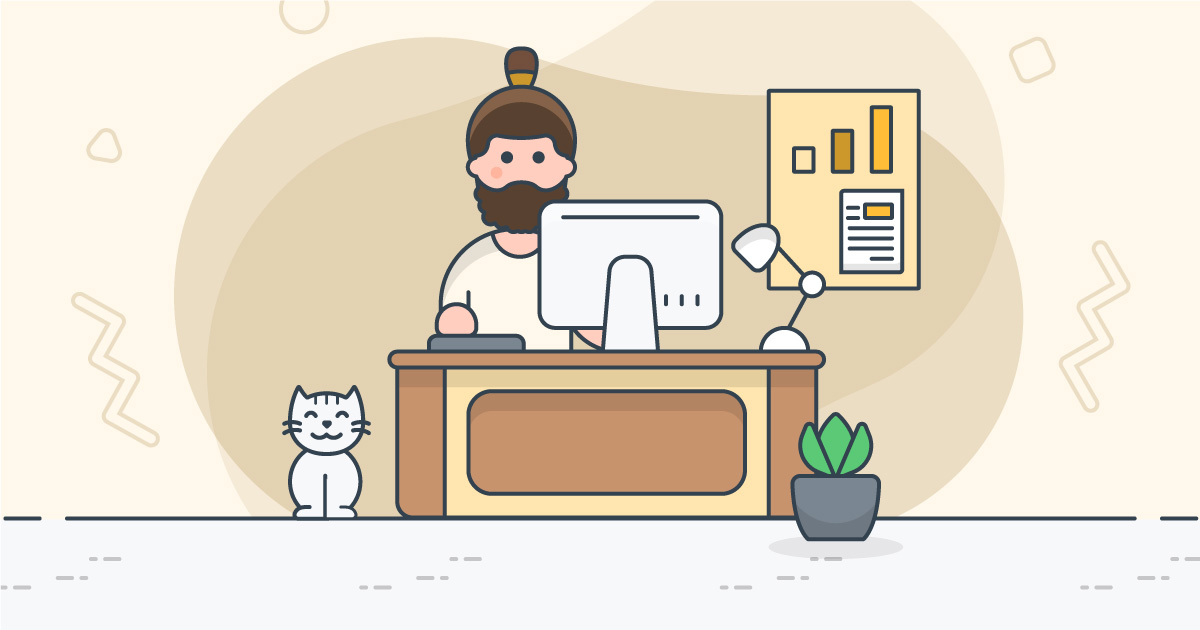 More than ever before, it is important to make your wares available online. Leaving aside the safety issues with in-person shopping experiences, retail is increasingly moving online.
In light of COVID, eCommerce's penetration of the retail pie has increased by the same amount in the last few months as it had in the previous decade. So, it's not a bad idea to set up your digital storefront to capture these newly online shoppers.
Now that many of us are operating out of our homes, the expanse of the internet in reaching target customers is vital. For those that are wanting to break into the world of starting a business from home, here's how you can do it and a bunch of ideas for what that business might be.
You could even start a subscription box business, if you love to curate experiences for people or simply keep them regularly stocked with your fine goods.
Finally, you have to do the ever-important (though not ever-exciting) step of pricing your stuff. It can be as simple as just adding up your costs and tacking on some margin, but this won't always be the right strategy for driving sales in a competitive market.
Shine up your online storefront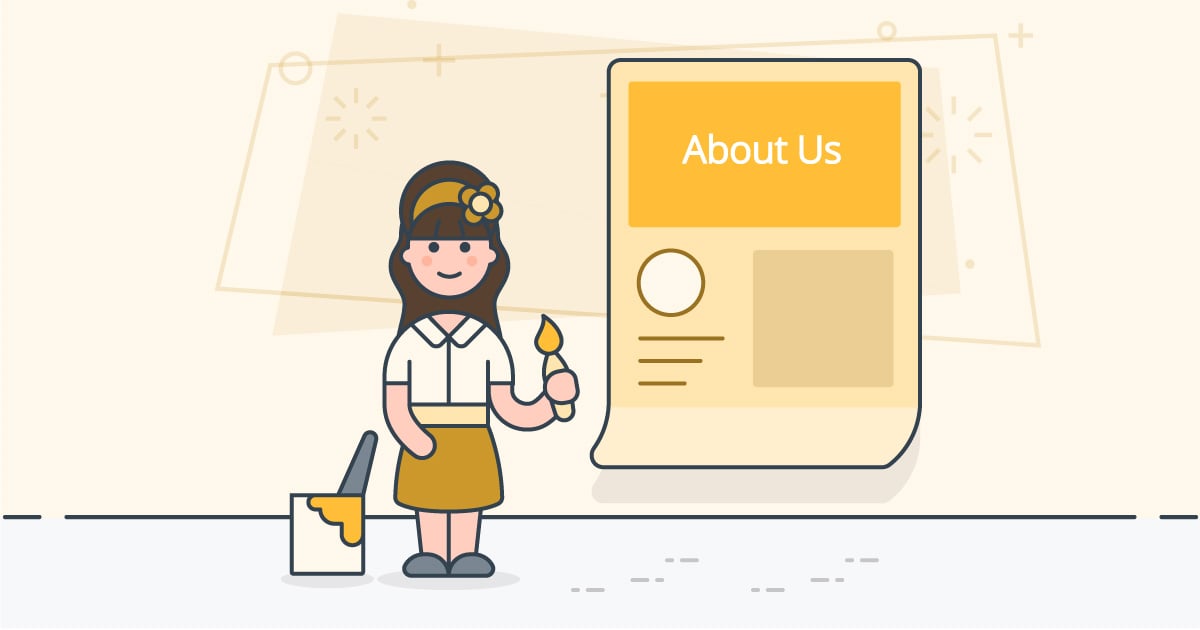 Now that you have your store up and running, it's time to make it look nice and inviting.
Your About Us (or Meet the Team or Who We Are) page is that personal point of connection with your customers. Don't treat it like an afterthought! We've got a guide on how to make a powerful About Us page and another great post with examples to give you some ideas.
Another page that often gets overlooked—wrongly—is the Thank You page. Having found themselves on your Thank You page, these are highly valuable customers. The intent is there and you want to use that intent to gather information, build brand awareness, and ultimately, increase sales.
Your product pages are obviously important. They are a vital juncture where shoppers either turn into customers or turn to find the door. The way to keep more of them moving toward checkout is to provide descriptions that leave no questions and photos that capture your products to their fullest.
Now, maybe you are just working toward opening up your online store. There's no reason you shouldn't have a web presence, even if you don't yet have the store in order. Let people know that they should get excited about your store by creating a Coming Soon page.
Finally, with all your pages in order and your store ready for action, you'll want to use social media to drive shoppers into your store (and on to the checkout page). There are plenty of channels you'll want to take advantage of, from Facebook and Twitter to Instagram and Pinterest.
Optimize for sales and avoid cart abandonment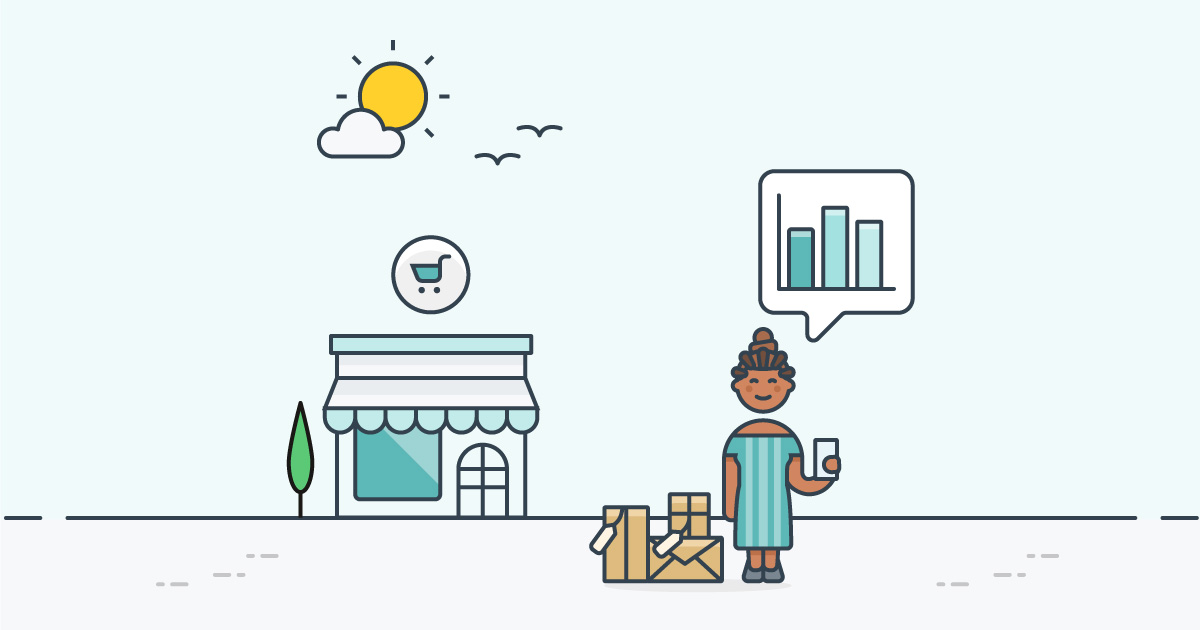 You've put together an excellent store and have started moving traffic from social media to product page. Perfect! But, you are not yet done. (I know, it can be a lot)
Your website is an experience. The better the experience, the more likely shoppers are to buy.
What your shoppers most want is an easy and intuitive path to purchase. So, to boost your eCommerce sales you need to pay attention to how they navigate, what excites them, what drives them away.
Understanding how they interact with your site and responding to it can be powerful, both for them (they get what they want) and for you (they buy more of your great stuff). It's called eCommerce personalization and when you do just enough of it, your customers will love you.
At the end of their journey, with their cart filled to the brim, they can still just leave. To reduce cart abandonment, you've got to get rid of surprises, make the process friction-free, and keep them informed.
To learn more about boosting sales and reducing cart abandonment, check out our guide.
eCommerce checklist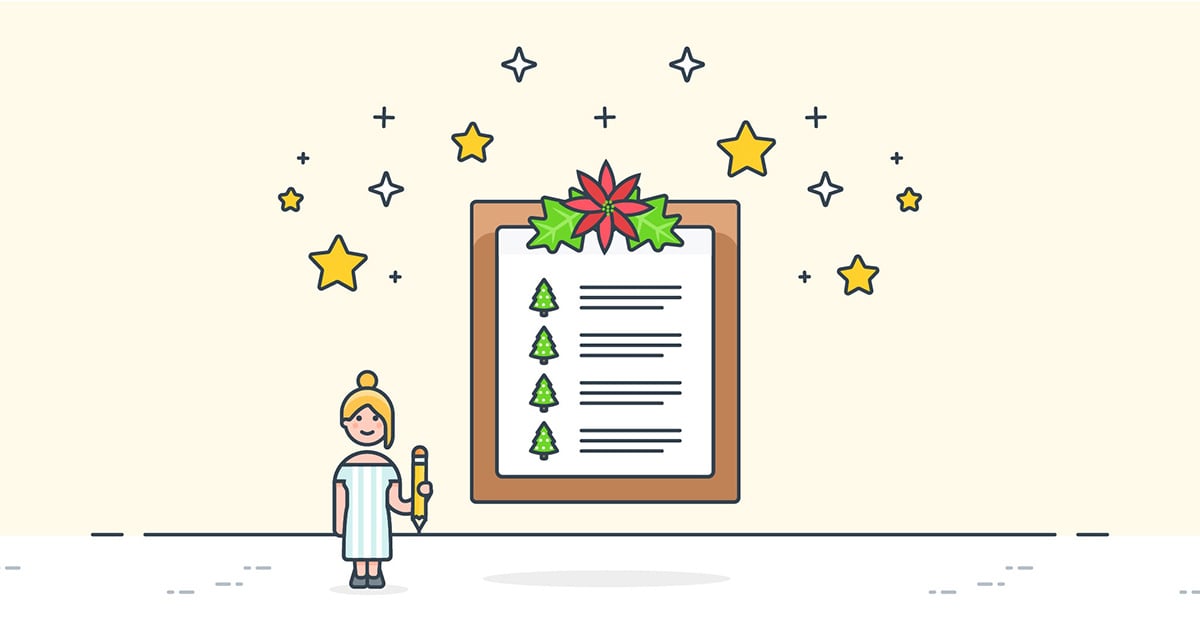 No holiday season is complete without a list. But Santa shouldn't be the only person making one and checking it twice. Retailers could always do with more checkable lists.
From awesome tape guns to reliable label printers, there are a number of items that can make or break a holiday rush. We've put together a handy checklist just for you.
You might want to check it twice.
Check out our 13 tips for a successful Black Friday (and Cyber Monday)!
Words of wisdom from Sendlers
"If you want to do it, if you dream of doing it, do it, even if it's just one small piece of the puzzle at first." - Helena Ainsworth, owner of Fat x Flour and Lena Lake Makes
"I think most people, and young people especially, expect that businesses are built on a respect for our world and they don't want to shop with people who don't show they care about the planet." - Leonie O'Brien, owner of Pretty Frank Candles
"The responsibility is on us to teach and show our youth how to live a more sustainable lifestyle, from composting to using less single-use plastics, so that they and future generations can help push back the devastating effects of climate change." - Michelle Tu, owner of Modern Theory
"We find that experimentation and sustainable growth (made to order or limited supply) is the key to building with agility and towards products that really matter." - Jenni Moon, founder of No Rival Industries
"Sustainability to us is looking at how we grow our business and our activities so that we can sustain them into the future and not compromise our values and commitments." - Lauren Tucker, Director of Product Development at White Buffalo Land Trust
"Educate yourself on how your materials are produced, including working conditions and environmental footprint, and share this info with customers. Transparency is education and this is how you connect with your customers." - Rae Nicoletti, founder of HOZEN
"If Forgive Everyone's clothing can display that the wearer believes in forgiveness and second chances for people coming out of prison, I think it can spark conversations with other curious people." - Sky Rich, founder of Forgive Everyone
"Really believe in your product and that you have something unique with a point of difference. It doesn't have to be something nobody's ever seen before, but there are going to be many ups and downs, so that belief keeps you going." - Chantal, owner of Little Lunch Box Co