December 14, 2022
Top 5 business examples of circular economy in Australia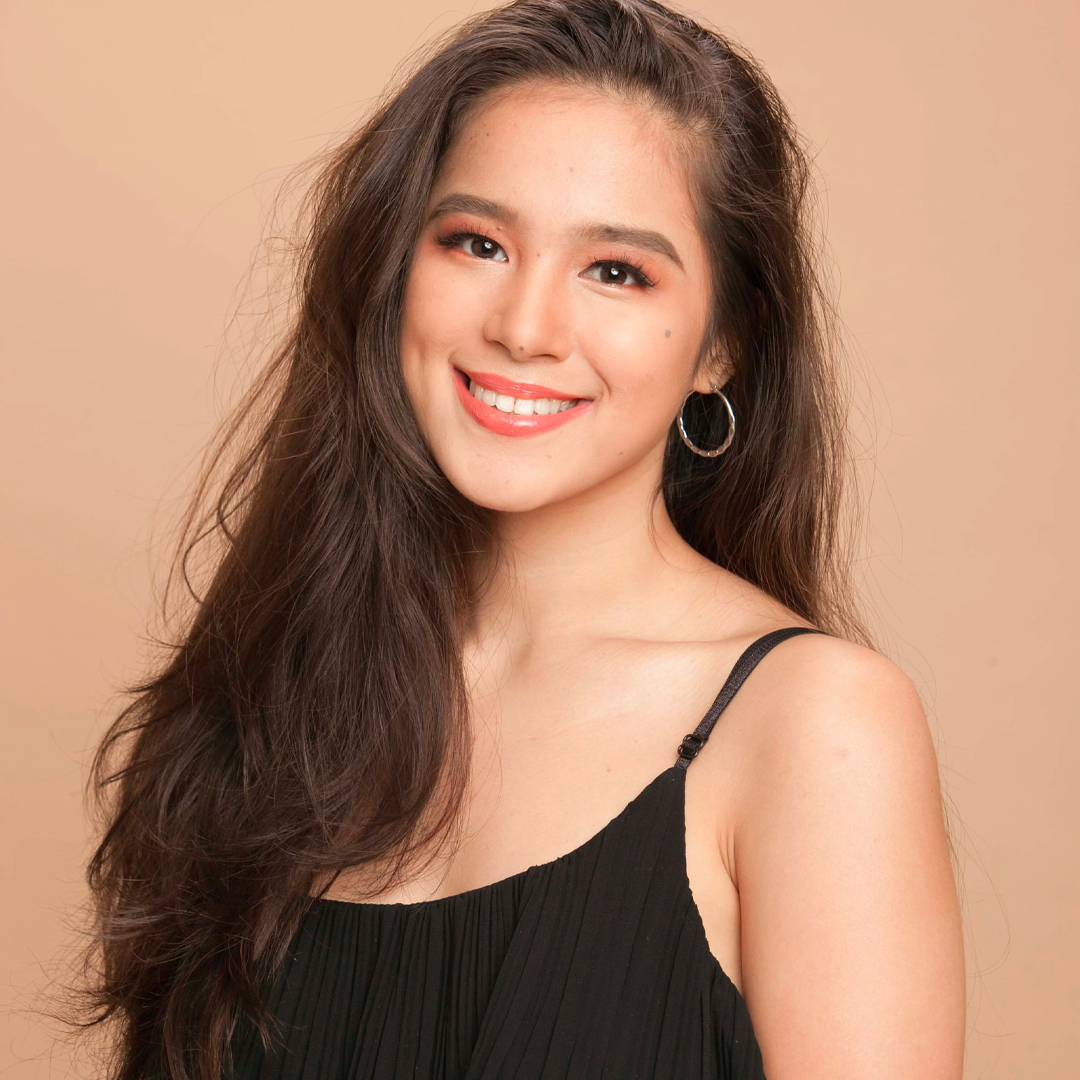 by Sofia Francheska Insua
Real examples of the circular economy model are important in fully understanding it as a concept. Let's deep-dive into what the circular economy model is all about, why it's important, how businesses can adopt it, and see which Aussie businesses are leading by example.
What is the circular economy?
The circular economy is best defined by what it strives not to be. Traditionally, "the economy" as we know it is linear – resources come out of the ground, are turned into something of use, the usefulness ends, and the materials are returned to the ground. At the end of that linear process, however, are ever-growing landfills. The circular economy, on the other hand, aims to be regenerative and free of waste.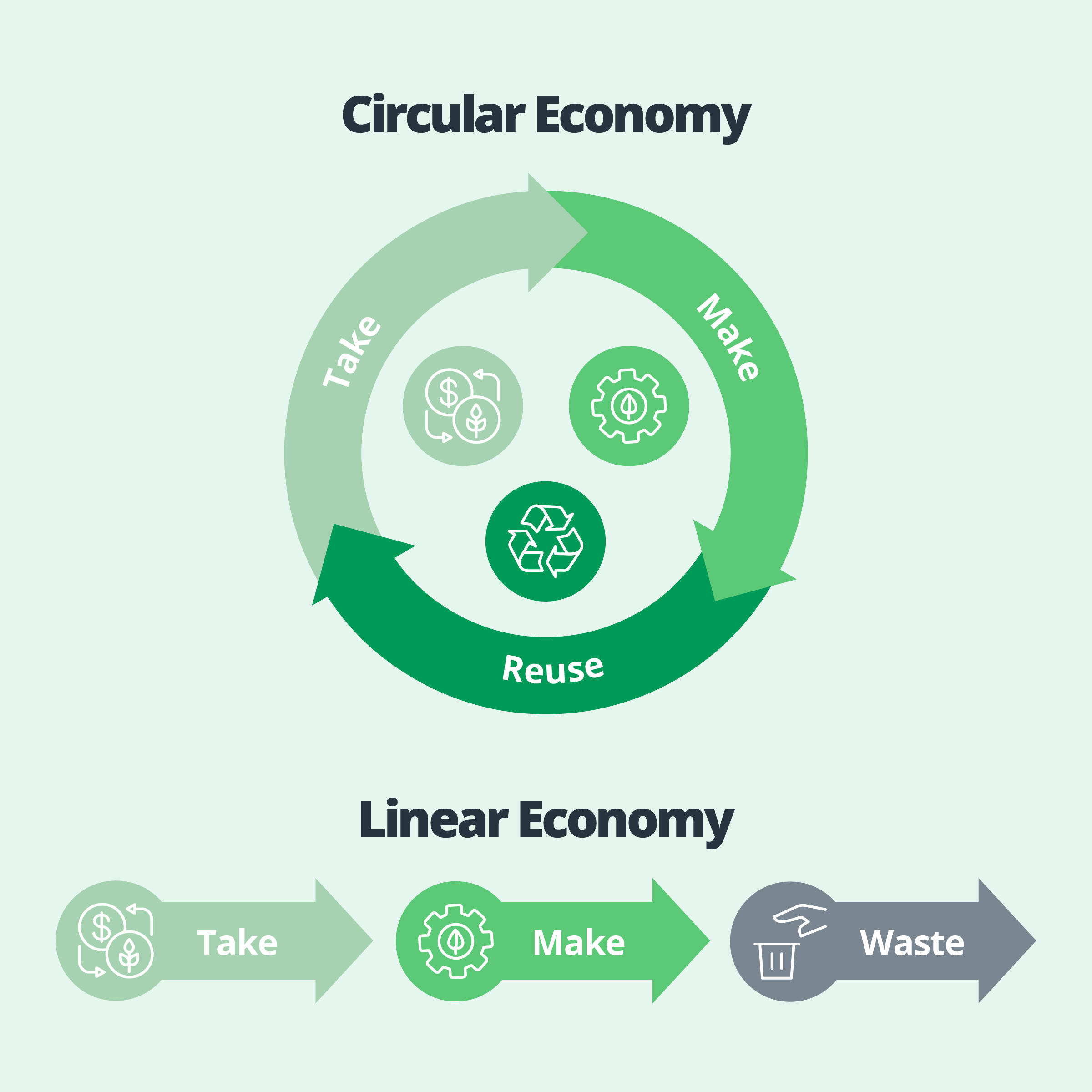 A visual representation of the difference between circular economy (take-make-reuse pattern) and linear economy
Turns out, there are a whole lot of psychological and marketing tactics at play here. It's what makes free shipping so seductive and super effective. One ShipBob customer said their site-wide banner advertising free shipping 'encourages shoppers to add to their cart and get to the checkout process in the first place'. WooCommerce suggested you dangle free shipping like a carrot: 'Happy holidays! Spend $15 more to earn free shipping!'
Whichever strategy you choose regarding free shipping, or whether you decide not to offer it at all, it's good to understand the risk vs reward.
5 businesses that adopt the circular economy model in Australia:
In a recent Ticker Green eComm interview with Buy Nothing New Month founder Tamara DiMattina and Sendle's CEO James Chin Moody, we learned that the concept of circular economy is rising in popularity. That's why the resale market is growing 11-times faster than traditional retail – fast fashion is so last season.
"If you think about most things that we have in our houses, generally, their journey has been this: they're dug out of the ground, they get made into some sort of product, and then eventually it gets turned back into waste and goes back into the ground. The circular economy is quite different. The whole idea of the circular economy is that when something has finished its first life, that waste can become a feed-stock, it can become something that can be used again. Maybe it's given to a second pair of hands, it can be re-manufactured into something else. While this is a relatively new idea in the commerce world, it's actually something that nature has been doing forever, nothing is wasted. Every single piece of waste becomes a feed-stock for some other process."

~ James Chin Moody, Sendle CEO

Sustainable business practices: What is the circular economy model?
Although impactful, the circular economy won't be achieved by individual lifestyle changes alone. It requires the business sector and governments to implement sustainable practices, and make it easier for consumers to make more sustainable choices.
As a small business, with the impact you can have within your immediate environment and local community, there's so much you can do to help. One of the best ways to lower your carbon footprint is to adopt a circular economy model for your small business.
You can apply the "take-make-reuse" pattern to various areas of your business:
Asset management: Track your organisation's assets and operations so you can plan what can be reused, repaired, or redeployed at a different site.
Hire and leasing: Hire a service or lease an item that your organisation will be using short-term instead of purchasing.
Incentivised return: Incentivise the

return of worn out products

by providing customer discounts. Not an option? With every purchase, you can provide your customers with a simple

guide to reusing or upcycling

your product.
Collaborative consumption: Rent or share products with other people or organisations. For example, instead of having our own office, Sendle operates in co-working spaces perfectly well – it's a great way to network with startups and small businesses too!
Long life: Use or manufacture products that are versatile enough to last. While planned obsolescence may keep folks coming back for more, you'll be doing your customers and the environment a favour by having better quality, slightly more expensive items that can be repaired and will. Making the whole product lifecycle part of your business strategy is likely to help you gain, and keep, more loyal customers.
5 businesses that adopt the circular economy model in Australia
In a world full of profit-first business models, be the change that you want your great grandchildren to be able to see (and taste, hear, smell and touch)! Fortunately, these badass businesses are showing us how they make the circular economy profitable and sustainable.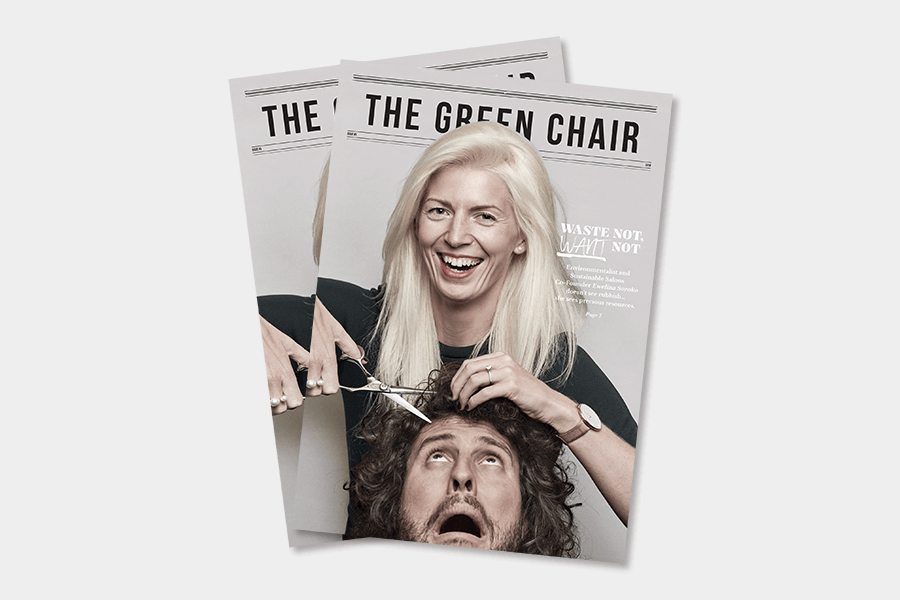 Sustainable Salons' magazine: The Green Chair
Founders hairdresser Paul Frasca and sustainable fashion guru Ewelina Soroko learned that Australian salons alone were sending 1 million kilograms of infinitely recyclable aluminium foil to landfill every year! So they came up with a salon recycling program that began in the hairdressing industry and now creates waste solutions for barber shops, beauty salons, dermal clinics and pet-grooming salons.
In 2015, they established a network of collectors, recyclers, manufacturers and distributors to get up to 95% of materials from salons diverted from landfill. Now, they're Australia and New Zealand's no. 1 salon directory, with over 1,000 listed salons, barbers, groomers and clinics. The directory enables members to recycle hair, metals, paper, plastics, chemicals, glass, cardboard, razors, tools and more. This way, materials are able to be used again, keeping these valuable resources in use, rather than in the bin.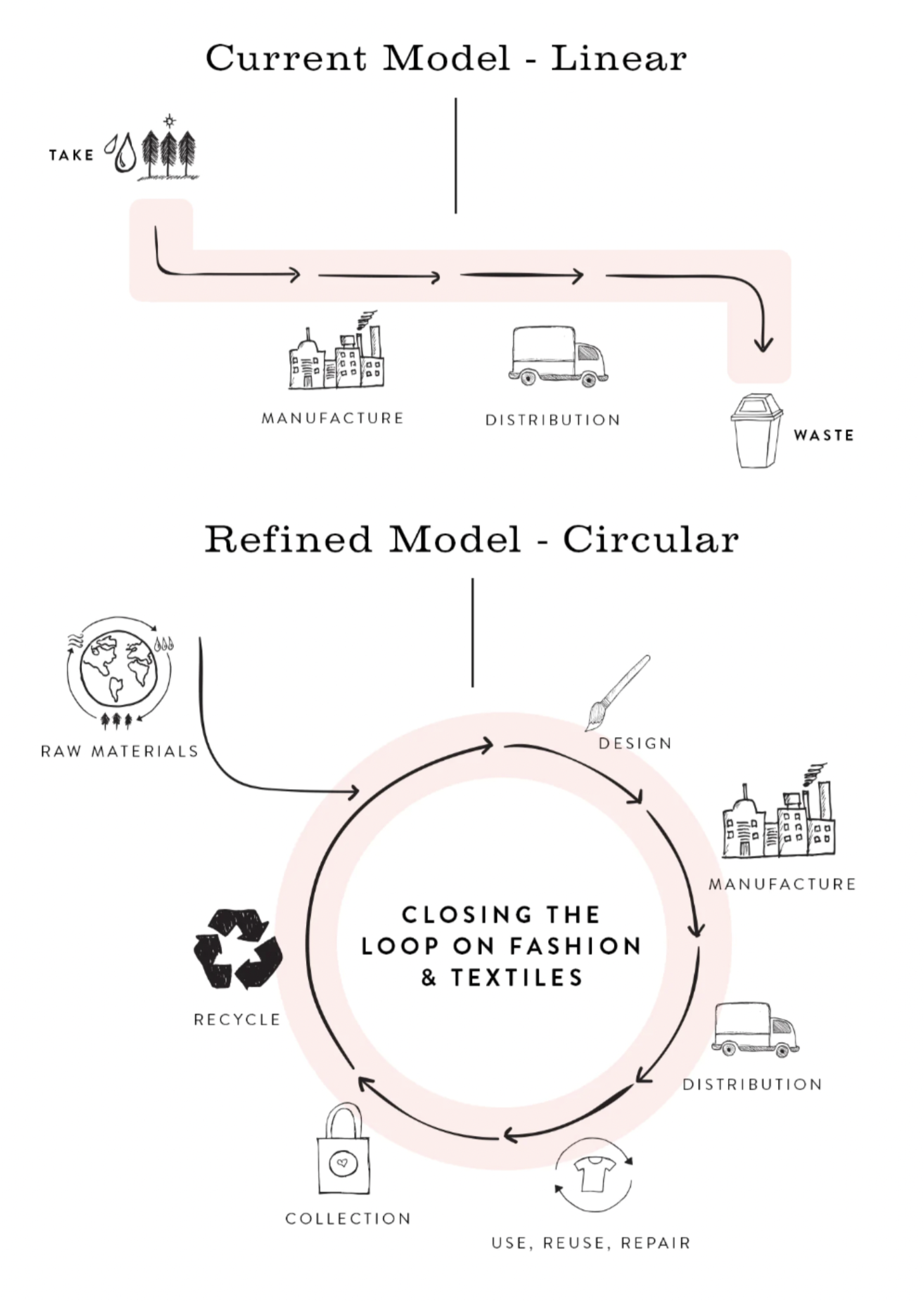 The Circular Fashion model, a commitment SPELL is proud to be part of.
Fashion generates 4% of the world's waste each year – a whopping 92 million tonnes. Less than 1% of materials used to produce clothing is recycled into new clothing. And, 12.8 million tonnes of clothing is sent to landfills annually. Nearly three-fifths or 60% of all clothing produced ends up in incinerators or landfills within one year of being made.
In a time of fast fashion and unethical practices within the fashion industry, SPELL is a gust of fresh air. Every stage of their supply chain process has been made with the planet and people in mind:
When creating fashion pieces, they only use fibres that are circular, regenerative, and renewable.
They offset 100% of their carbon emissions,

excluding products

.
Their Byron Bay headquarters and store are powered by 100% renewable energy.
Their packaging is made from biodegradable, compostable, and recycled materials.
They've partnered with platforms so that buyers can choose to buy, swap, rent, and sell their pieces. Read more on

sustainable marketplaces

!
SPELL's circular economy model makes it possible for consumers to have access to SPELL's fashion pieces while downsizing their wardrobe. This truly innovative approach doesn't go unnoticed – in 2019 they won a Banksia Sustainability Award in the small business category.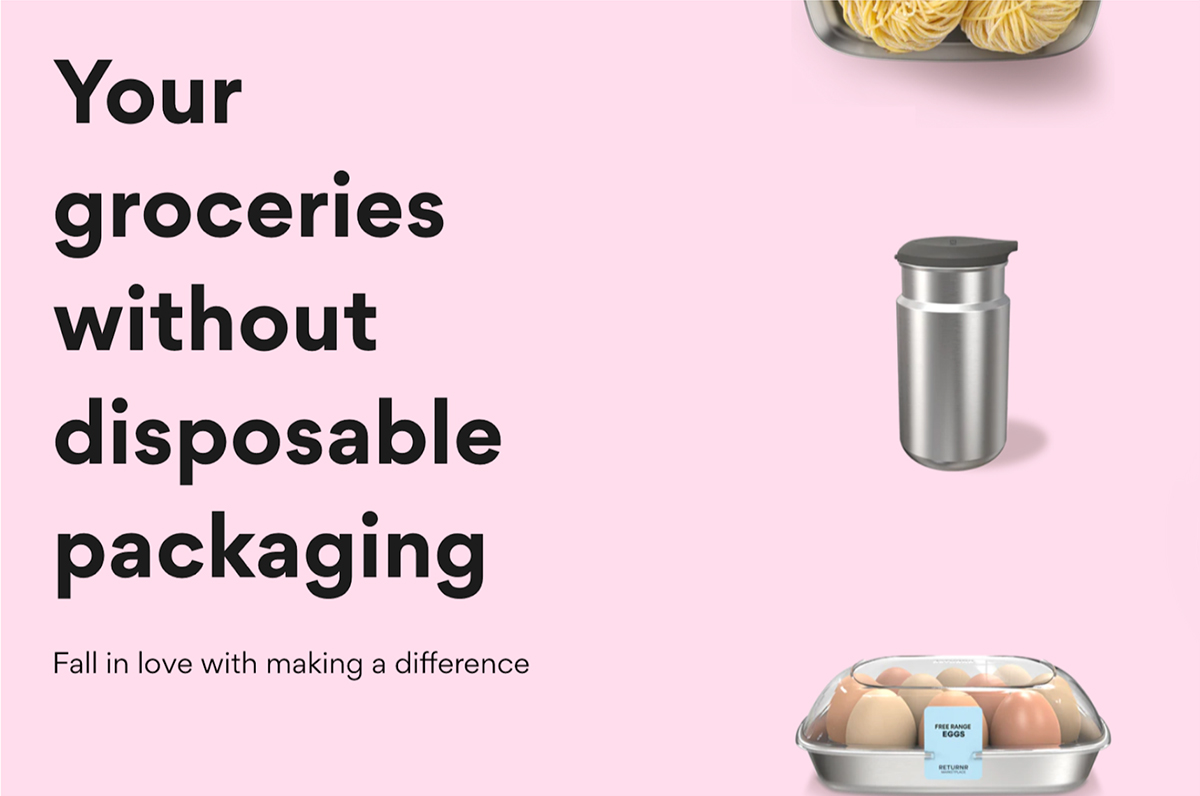 RETURNR sustainable online marketplace
What's better than stocking up on recyclable packaging materials for your business? Invest in a circular model and ditch single-use altogether! For KeepCup co-founder Jamie Forsyth, KeepCup was just the start, now RETURNR could become even bigger.
As the name suggests, RETURNR (pronounced "returner") offers a membership program that allows you not only to grocery shop zero waste online, but also remove disposables from your kitchen through a return service. Every time you shop at their marketplace, you'll receive ready meals, fresh produce, and other goods from specialty brands. These goods come in reusable containers that RETURNR collects and washes to be reused for delivery again! They make it look good too. The RETURNR reusable containers have a tagging system and are made of stainless steel to keep odours from sticking around.
Ben & Jerry's Un-fudge our Future campaign flavour
The ice cream we all love just got better! It's proudly the first wholly-owned subsidiary to gain
B Corp Certification, a certification Sendle shares as well. B Corps are a new type of corporation which uses the power of business to solve social and environmental problems.
Ben & Jerry's champion supply chain transformation, amazing when you consider that the ice cream market is traditionally notorious for being wasteful. While some ice cream manufacturers are resolutely stuck in their old ways, Ben & Jerry's use biodegradable packaging and even have vegan options made with almond milk or sunflower butter. They've also recently added a third bio-digester to their factories – an amazing contraption that uses wastewater and ice cream waste to generate electricity! Ben & Jerry's are also working towards achieving 100% carbon neutrality.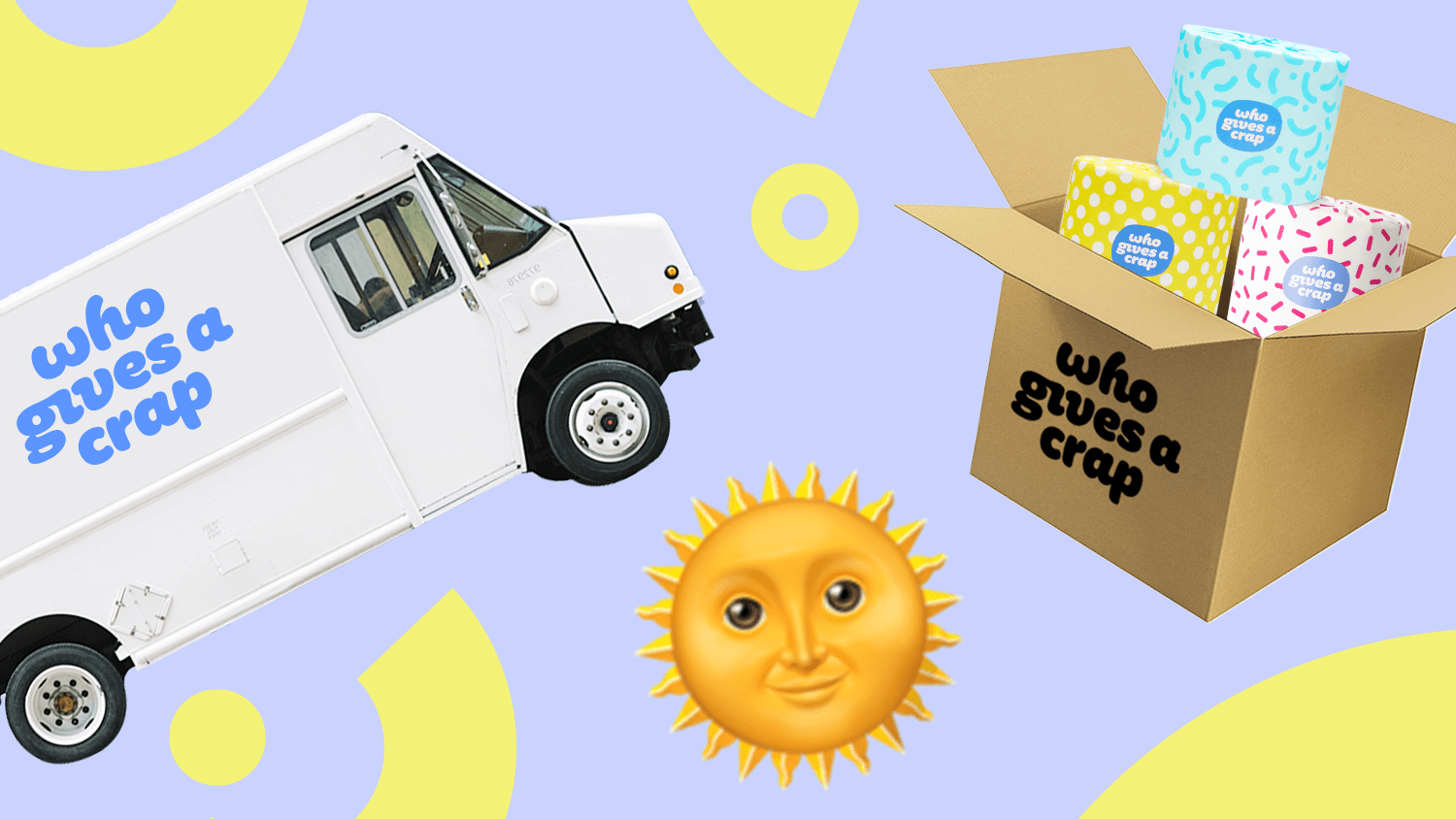 Who Gives A Crap is an eco-friendly toilet paper alternative in Australia
Who gives a crap? They do, and so should you. Who Gives A Crap is a toilet paper company that makes eco-friendly toilet paper out of 100% recycled materials and 100% bamboo. They also donate 50% of profits to help build toilets for the 2 billion people worldwide who live without them.
Making products to wipe your backside requires a surprising amount of energy. Knowing this, Who Gives A Crap invested in solar panels. While expensive in the short term, they'll last 20 years and eventually make money for the company. In Melbourne, for example, after 4.5 years, the panels will have paid for themselves and will then essentially produce electricity for free. By installing solar panels on their warehouses throughout Australia and the UK, Who Gives A Crap is reducing their carbon emissions by a crap load.
Supply chain sustainability
Supply chain, by definition, is the sequence of processes involved in the production and distribution of a commodity. It accounts for a lion share of a product's carbon footprint. That's why it's imperative that businesses adopt a sustainable approach to production. The businesses discussed are proof that you can adopt creative ways to reduce carbon emissions and waste. And, as more and more companies do so successfully, it'll inspire small businesses to invest in a circular economy model.
If you're a small business in Australia, you can make a difference simply by choosing to ship greener. Shipping takes up a big chunk of the supply chain, especially for small businesses. When you ship with a low cost, 100% carbon neutral company like Sendle, you can offset your carbon emissions, and choose which sustainable projects you want us to support.