October 24, 2022
Shifting to a circular business model with Buy Nothing New and Sendle
by Sendle Team
The resale market is growing 11-times faster than traditional retail. So, how can brands get involved in the circular economy, manage more sales and help us all live more sustainably? We had a timely chat with Tamara DiMattina, founder of Buy Nothing New Month and Sendle CEO James Chin Moody about all things resale culture. Learn about why we need to move away from a wasteful, linear economy and towards something that's better for us, our pockets and the environment on this episode of Ticker Green eComm!
Watch Sendle's Ticker Green eComm episode 1: Australia's resale culture and circular economy
Watch as James and Tamara discuss the above, as well as how increased inflation and the rising cost of living are impacting shopping behaviours, and even encouraging more Aussies to embrace secondhand marketplaces. James shares his advice for businesses looking to tap in to the circular economy, and where to start if you're interested. And, finally, Tamara explains the things that businesses, retailers and brands can do to help drive the adoption of a circular economy in Australia.
Green eComm
The rise of the circular economy and resale culture in Australia
Research tells us the resale market is growing 11 times faster than traditional retail, and today, nearly 50% of consumers globally are choosing to buy from brands with a clear commitment to sustainability. And Australian shoppers are leading the pack, with research from Shopify revealing Aussies are four times more likely to buy from brands that match their values. This is a huge cultural and behavioural shift we're seeing.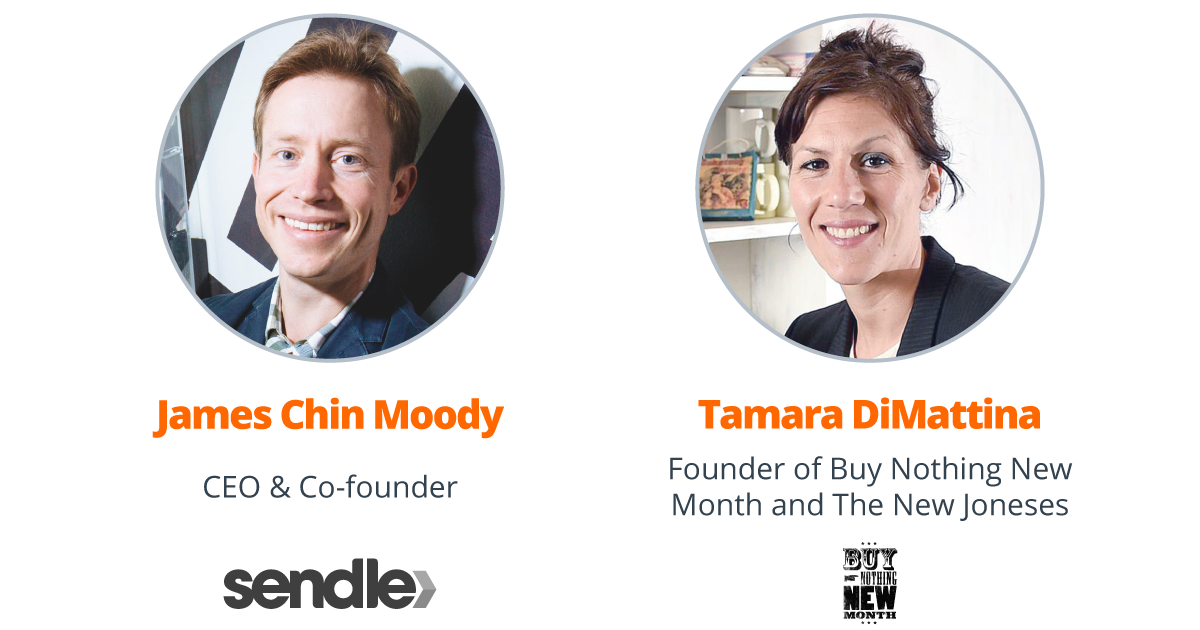 Photo of Tamara DiMattina source: news.com.au. Picture by Ellen Smith.
James Chin Moody says the best way to understand the circular economy and how it works is to think about it in terms of our normal linear economy.
"If you think about most things that we have in our houses, generally, their journey has been this: they're dug out of the ground, they get made into some sort of product, and then eventually it gets turned back into waste and goes back into the ground. The circular economy is quite different. The whole idea of the circular economy is that when something has finished its first life, that waste can become a feed-stock, it can become something that can be used again. Maybe it's given to a second pair of hands, it can be re-manufactured into something else. While this is a relatively new idea in the commerce world, it's actually something that nature has been doing forever, nothing is wasted. Every single piece of waste becomes a feed-stock for some other process."
The reason Sendle's so passionate about this is because we believe that, like the arrows in a circular economy, logistics can represent those arrows. And sometimes, by moving something, you can create value ~ James Chin Moody, Sendle CEO
"Take, for example, kids' clothing. Once the kids have grown out of it in my house, it might no longer be useful to us, but it could be useful to someone else if we just moved it to a different house. So that's the circular economy! Building the economy out of circles, rather than just linear...dig it out of the ground and stick it back in the ground at the end of life."
Tamara DiMattina says buying and selling secondhand goods is increasingly popular and signals a shift in people's shopping habits. It's here to stay!
"I'd like to think our movement Buy Nothing New Month has had a big impact on people being more aware of our beautiful planet – the precious, finite resources that we have, and how there's a beautiful alternative to the wasteful consumer society that we've created, pretty recently really. If you think back to our grandparents, they didn't have all the stuff that we have, they certainly didn't have the waste – they held on to things. They had tiny wardrobes because they might have had one great Sunday outfit. I started Buy Nothing New Month nearly 12 years ago. I went to Antarctica to learn about climate change and became very confused about waste – as James said, in nature, there is no waste. I thought, we can do much better by our people and our planet and definitely by our pockets by eliminating that waste and moving to that circular economy. Where, with everything we're creating, we're extracting as much value from that as possible."
In the video, you'll see my home – everything I own has been bought secondhand. I'm extending the life of the existing goods, I'm keeping them from landfill and the money's going back into someone else's pocket. Something might not be useful to you anymore, but pass it on and it can be of great use to someone else ~ Tamara DiMattina, Buy Nothing New Month and The New Joneses founder
The role of technology in shifting to a circular business model
James Chin Moody says technology and the rise of eCommerce in recent years have impacted the rise of the circular economy and the growth we're seeing today.
"There are two things that are happening. One is that we've just seen the biggest amount of technology investment in the eCommerce space, and of course a lot of that has been turbocharged by the COVID pandemic. As a result we've seen large retailers moving more and more online. But we've also seen opportunities for a lot of small retailers, and small businesses in particular, who suddenly have the ability to sell and to ship even from their homes. From a circular economy perspective, you know, houses used to be "destinations" for goods. Now they can be "sources" as well. You can actually say if something's no longer useful, I'll find somewhere it is useful. I could up-cycle and turn it into something else, and even sell it online."
Two things are happening. The first is the huge investment in logistics and the huge investment in eCommerce – unlocking the flow of items to and from the home. The second thing we're seeing is that, for example, 70% of consumers are more likely to buy from a merchant whose values align with their own. So, for those merchants who care about the environment, who care about sustainability (e.g. with carbon neutral shipping, thinking about where they're sourcing), that's a great way for them to differentiate themselves in the market ~ James Chin Moody, Sendle CEO
About Ticker
Ticker is an international streaming news and current affairs network broadcast from the Ticker studios in Melbourne (Australia) and Singapore. It offers a fresh perspective and authentic voice on breaking news, business and tech.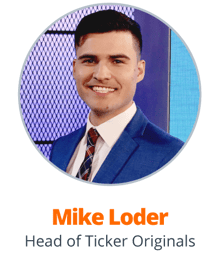 TV host
Head of Originals and presenter with Ticker, Mike works with clients to provide custom programming that targets their audience to inform and entertain. A tech head by trade Mike loves new technology and learning about the latest updates from a wide range of sectors. Being a seasoned actor and presenter, Mike can bring any topic to life and create ultimate audience engagement, working with some of Australia's leading companies in advertising campaigns.