April 27, 2021
Poshmark: The social marketplace for new and secondhand style
by Hannah Belcher
With so much time spent working from home these days, the average Australian now has $500 worth of unworn clothes hanging in their wardrobes. So if you're wondering what to do with all those items, Poshmark can help!
If you haven't heard, Poshmark is 'the place to be' online for selling your new and pre-loved clothing, shoes, accessories, beauty, home decor, and more.
Millions of people who enjoy employing the Marie Kondo refresh occasionally while making a bit of money on the side are flocking to this super popular social marketplace.
You'll find everything from $15 retro shift dresses to luxury Gucci handbags that will make you look fabulous at that Saturday night party now that COVID restrictions have mostly been lifted in Australia.
eCommerce marketplaces represent a major opportunity for online retail growth and they're shaking up the industry during COVID as consumers shop more online, but also look to generate extra income by selling their pre-owned treasures.
But the best thing is that Poshmark connects you to people whose style you'll come to adore and follow.
The resale craze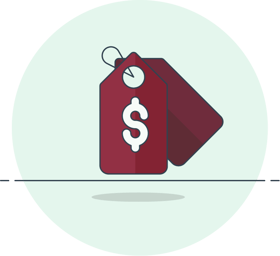 The consumer shift towards buying pre-loved items has gained momentum over the last few years.
This shift has accelerated during the pandemic as people reevaluate what's most important in their lives.
There are several factors driving this trend.
While people still want to buy fashion, they don't want it to take such a toll on their wallets and the planet.
Sustainability is a key motivator.
Eco-conscious consumers are rejecting mass consumption of cheap, often low-quality, one-season styles and opting for clothing that will stand the test of time and won't end up in the landfill.
Sustainable style is taking off.
Decluttering has become a joyful experience (thanks in no small part to Marie Kondo, whom Poshmark recently partnered with).
People have woken up to the fact that having an overstuffed wardrobe is not good for your pocket or the planet.
Minimalism can also improve your well-being.
Cost, as always, plays a key role.
During COVID, job security and living within your means have been top of mind for many, so making money on unwanted clothes or buying them at a fraction of their original price is a win-win for the seller and the buyer.
How Poshmark works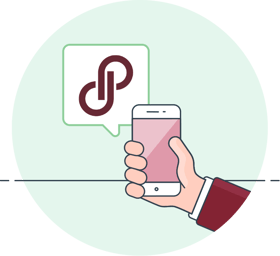 Poshmark runs a peer-to-peer business model, meaning it doesn't hold any of its own product.
Each seller maintains their own inventory and Poshmark gives them a platform with a primed community of buyers.
It makes the listing and selling process a breeze.
Once you've set up an account, simply snap a photo of the item you want to sell with your iPhone or Android device, fill in a description, set the price, and you're done.
Congratulations, you're officially a Posher!
It's always free to list an item for sale on Poshmark. Poshmark charges a transparent fee based on the final sale price of an item: 20% for sales above $20 AUD, or a flat rate of $3.95 AUD for sales below $20 AUD.
And if you're looking for a way to find new Poshers, listings, and to gain more followers, join a Posh Party - a virtual buying and selling event that happens in the Poshmark app four times a day!
Once in the Posh Party, you can browse, buy, and share any of your theme-related listings.
Poshmark has gone out of its way to make the shopping and selling experience, simple, social, and sustainable.
Shipping with Poshmark is too easy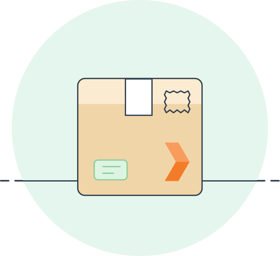 When you make a sale on Poshmark, they provide you with a prepaid, pre-addressed shipping label to stick on the package.
For Poshers in Australia, the good news is that you'll see Sendle on your label.
That's right! Poshmark is partnering with Sendle down under for our simple, reliable, and affordable shipping experience, not to mention every single delivery is 100% carbon neutral!
Once you've made that sale, we'll swing by to pick up your parcel for free, right from your front door.
And rest assured, all our pickups and deliveries are contactless while COVID persists.
If you're not going to be home for some reason, you can always take the parcel to one of our handy drop-off locations (Australia only). Many are open 24 hours, 7 days a week.
At Sendle, we're stoked to be Poshmark's shipping partner in Australia and we've gone out of our way to make that final critical step in the customer journey for online sellers a breeze!
Happy buying and reselling on Poshmark!