August 17, 2022
Sendle Academy Week 3: The solution to fast fashion? Pick a sustainable marketplace
by Christopher Bragg & Alissa Holder
One way to fight the environmentally-unfriendly fast fashion industry is to give well-made clothes and accessories a longer life by reselling them and buying them used. But isn't shipping the same item repeatedly a problem, too?
Welcome to Week 3 of Sendle Academy. It's time to take your seats! Sabre stop pulling Clare's hair, please. This week, we'll learn about the problem of fast fashion, and how choosing an online sustainable marketplace that encourages #secondhandfirst and sustainable shipping options to sell your preloved, vintage and well-made clothes just might turn the tide on last year's t-shirt becoming trash.
Keen for a Sendle Academy recap? In Week 1 we discussed whether free shipping is right for your small business, and Week 2 was all about writing a killer shipping policy.
If you haven't heard of fast fashion before, think of it as the visible, wearable portion of our modern, interconnected life. Social media now drives trends instead of monthly magazines, and modern manufacturing techniques mean clothes can be made in minutes. And, there are a whole lot of reasons that fast fashion is so successful (from a psychological point of view). While it's true that major designers and fashion houses still focus on the four seasons each year, less expensive brands find they can make a fortune by introducing new items every week or two.
We're all fashion victims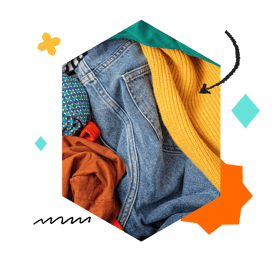 Chasing trends means making clothes so cheap they're practically disposable, so even consumers who aren't joining the chase find their clothes wear out much faster than they used to. And clothes that aren't made to last can't be repaired as easily. This leaves a lot of clothing that's not suitable for donation going to landfill. Globally, the fast fashion industry creates 92 million tonnes of waste per year and uses 79 trillion liters of water. Less than 15 per cent of clothes are recycled or reused. And, it's also leaving toxic wastewater, greenhouse gasses, microplastics, and more behind.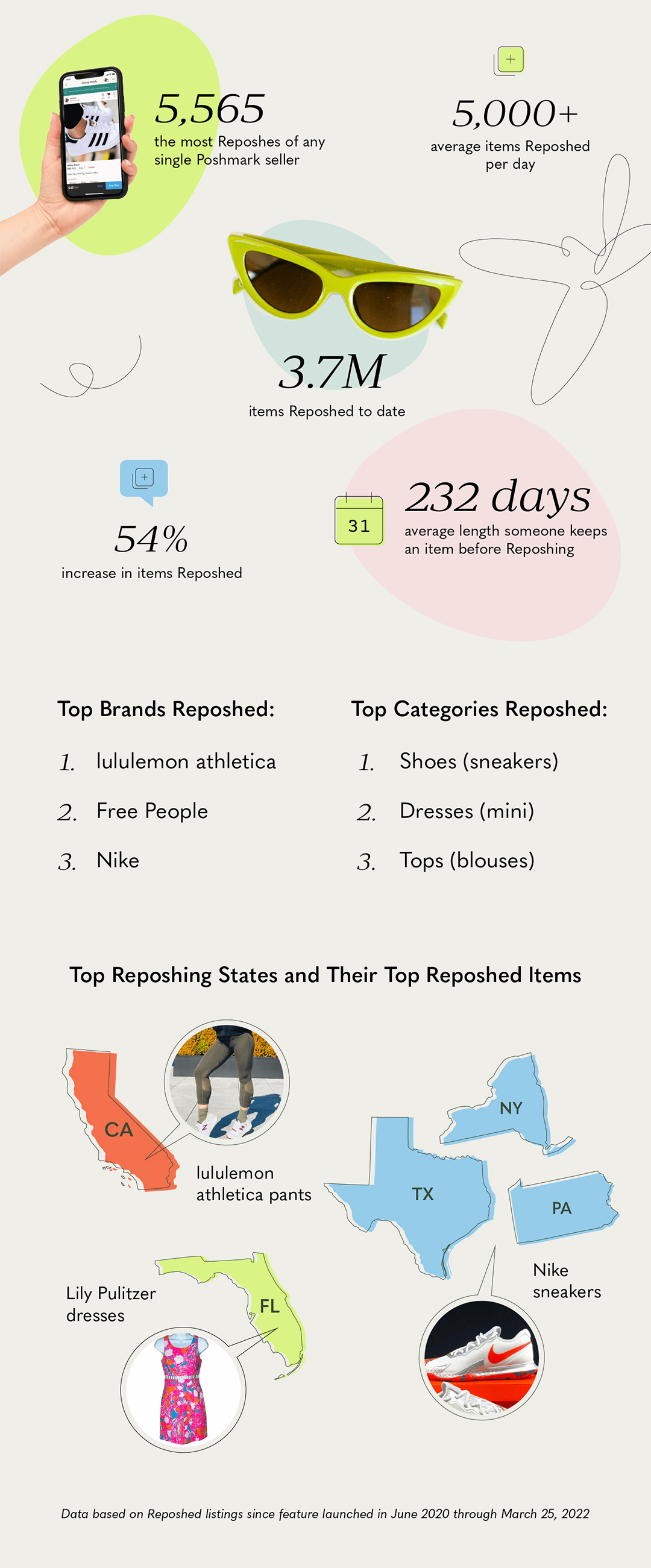 Photo courtesy: Poshmark
And because the fashion industry has always struggled with the ethical treatment of garment workers, it was inevitable that the problems would become even worse as fast fashion exploded.
The rise of slow fashion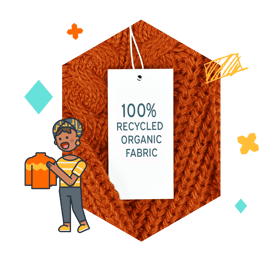 Brands who want to fight fast fashion have to do more than slow down operations. The term "slow fashion" means a lot more than a change in speed, including:
Making durable clothes that last longer (including great care instructions on the tag)
Rejecting design trends in favor of a more timeless aesthetic
Committing to sustainability in all parts of the supply chain
Taking care of the land, people, and animals in manufacturing locations
Having circular economies in place to repair, reconstitute or recycle garments at the end of their life
In the past two years, sales
demand for sustainable brands on Poshmark has increased 73%
. Of those, we've seen the greatest surge in sales from Pact, Jenni Kayne, Mate the Label, Girlfriend Collective and Doen.
~
Poshmark Sustainability Data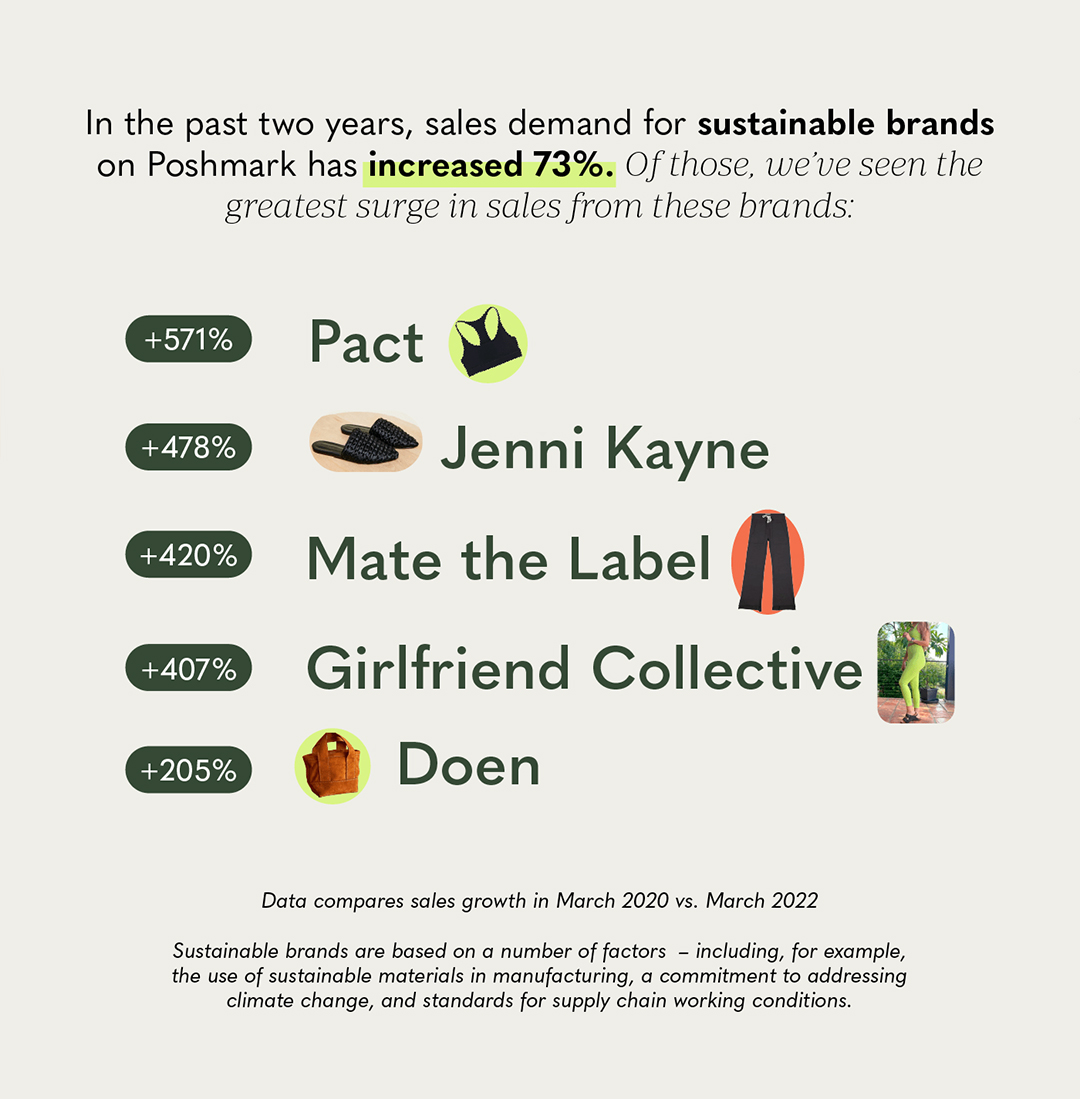 Photo courtesy: Poshmark
Of course, designers and manufacturers aren't solely responsible for the state of sustainability in fashion; consumers have a say, too. And a lot of work to do. The allure of cheap clothes makes it hard to buck trends, but the reality is that when clothes don't last and have to be constantly replaced, they cost the wearer and the planet, too.
The secondhand solution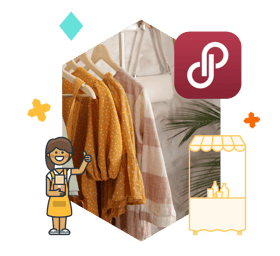 Slow fashion is a relatively new concept, but that doesn't mean older and even vintage clothes aren't part of the solution. While building a smaller wardrobe of clothes that'll last longer is a lofty goal, the reality is that people will always want to switch things up once in a while. It's especially true in the age of social media when we're always taking photos.
Vintage gives people an opportunity to experiment with unique styles from past eras in a way that's softer on the planet and wallet. The vintage boom has transcended Poshmark with the
sales of vintage increasing 85%
over the past 2 years.
~
Poshmark Sustainability Data
Specialty online sustainable marketplaces like Poshmark are incredible tools for taking durable, stylish clothes out of the back of your closet and getting them into regular rotation for someone else. More than ever, there's pride in telling an outfit complimenter that you're wearing vintage, or you bought a special piece secondhand. If you're regularly shopping vintage or secondhand, you and the buyer are likely to be more stylish! The app makes it easy to trade space in your dresser for money in your account, but you still have to ship everything.
And there's the rub. When slow fashion and used items are shipped each time they're rehomed, are the environmental benefits canceled out? It's a very valid concern. Free returns already lead to people ordering multiple sizes and styles to try on at home and sending most of the order back. If eight items are shipped but only two are kept, that's potentially 14 shipments for one outfit.
It's vintage darling, so ship sustainably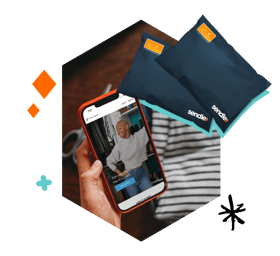 The eco footprint of a much loved, well worn, oft-repaired and beloved vintage piece is already substantially smaller than that of something mass-produced. But how do you make something that's already a sustainable choice, even more sustainable?
If your warehousing and logistics setup can handle it, hold an order until all components are available in a central location. For example, imagine a customer orders a vintage band t-shirt, hand-made trousers and a pair of leather boots you had re-heeled from your online store. And let's say some of that order is on hand, while the rest is in your warehouse, at the dry cleaner's or in a bag at your parent's house. Why not wait until all items are with you before hitting print on your shipping labels? It's a great solution in terms of cutting down on how many packages you send (one rather than three), the wrapping, stickers and packaging you use and how much shipping you pay. It also gives you a great opportunity to proactively reach out to your customer to explain what's happening and reinforce your brand values around sustainability.
The future of the circular economy looks bright, as a recent study by Accenture found. By 2030, circular business models could bring
$4.5 trillion in economic opportunity
by "reducing waste, stimulating innovation, and creating employment.
~
Veena Harbaugh,
GreenBiz
You can even use this model as a way to encourage customers to buy more of your sustainable wares or intentionally bundle a purchase. If a customer knows they'll pay a flat fee for shopping on a package up to a certain volume or weight, they can maximize their "shipping investment" by grabbing a few extra items from your store.
Marketplaces have evolved considerably since the days of taking a few snaps and uploading a description and doing a basic calculation on what shipping may cost. The online marketplace you choose can tell a potential customer a lot about your business and values. Because you're not just choosing a partner to sell your goods, you're also choosing the shipping providers integrated with the platform. Selecting a sustainable marketplace like Poshmark, who offer Sendle as a shipping option, means every pre-loved purchase comes with the added bonus of being shipped 100% carbon offset. If that doesn't make you the exact opposite of a fashion victim, we don't know what will.