September 14, 2022
Sendle Academy: Six steps to sustainable shipping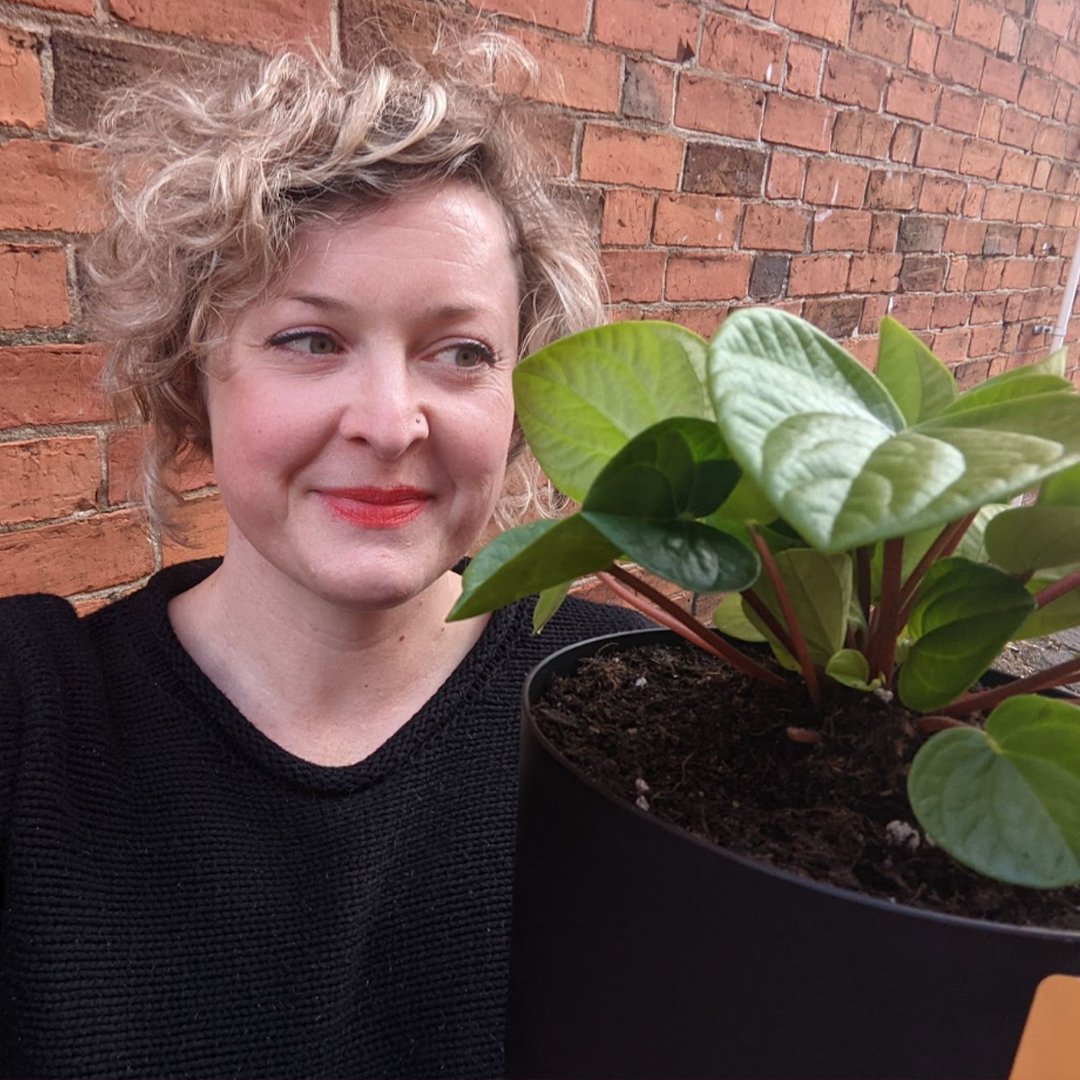 by Alissa Holder
You've survived six whole weeks of Sendle Academy, and your report card is in. Read on for the most important takeaways from the last six weeks and to find out if you've passed with flying colors, or need to brush up your shipping game!
Congratulations class, you've done it! You've made it through a gruelling six-week intensive covering the ins-and-outs of sustainable shipping for your small business. Given we'll be handing out report cards today, we'll just do a quick brush up on the most important things we've learned over the term. No, Jayne, that doesn't mean you can paint Celeste's nails. Put the polish away, the sooner we get started, the sooner you'll be on school holidays!


Learn the lowdown on free shipping, writing your shipping policy, choosing a sustainable marketplace, making shipping on-brand, creating an unforgettable unboxing experience and how to deal with returns.
1. Work out if free shipping works for you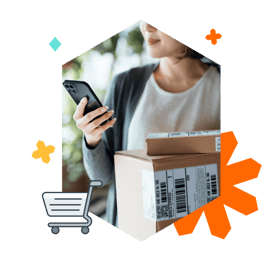 In week 1 of Sendle Academy, we delved into the dicey waters of when to offer FREE SHIPPING 🦈 🦈 🦈. Yes, it's a spectacular way to get your customer's attention and get them to add more things to their cart to unlock the holy grail of freebies, but is it right for your business?
Turns out, there are a whole lot of psychological and marketing tactics at play here. It's what makes free shipping so seductive and super effective. One ShipBob customer said their site-wide banner advertising free shipping 'encourages shoppers to add to their cart and get to the checkout process in the first place'. WooCommerce suggested you dangle free shipping like a carrot: 'Happy holidays! Spend $15 more to earn free shipping!'
Whichever strategy you choose regarding free shipping, or whether you decide not to offer it at all, it's good to understand the risk vs reward.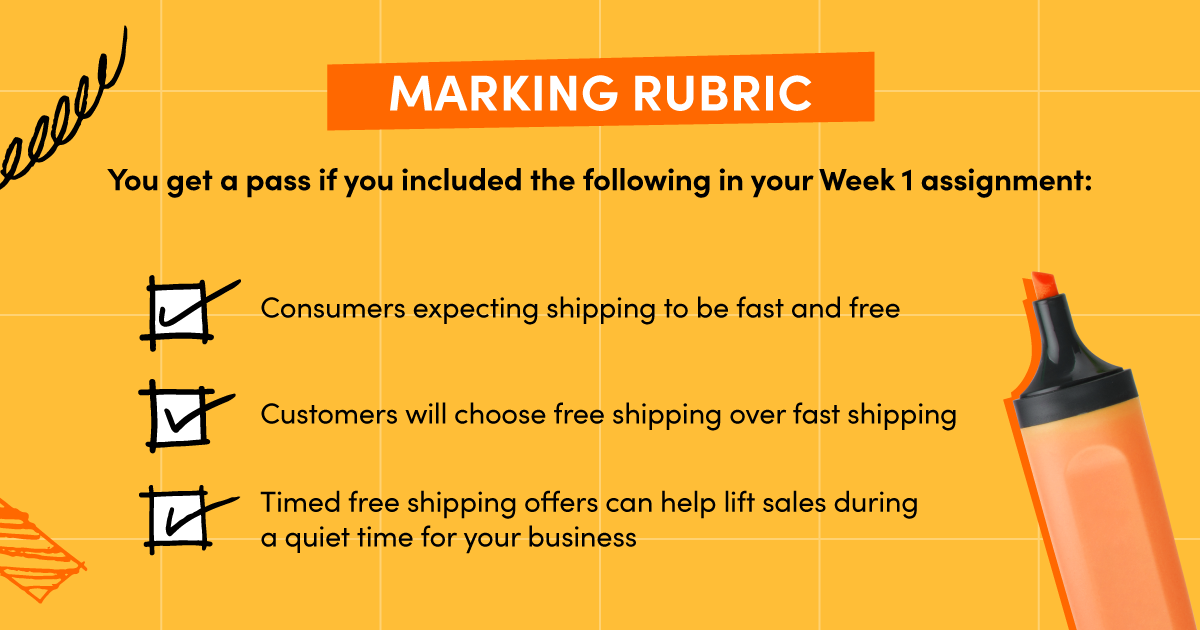 2. Write an amazing shipping policy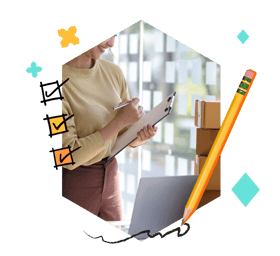 Week 2 of Sendle Academy was all about getting your pen and paper, or laptop out and putting together a robust shipping policy for your small business. Why? Because your customers like to know what to expect from you when it comes to shipping (like how long it'll take and who you ship with – hint: pick Sendle!).
How and who you ship with matters. Do you like to scoot off to the post office twice a week, and no more (meaning you have an order cutoff each week)? Tell your customers that in your shipping policy! Will you offer flat-rate shipping, or pass the cost directly on to your customer? Do you prefer to send your packages with a 100% carbon neutral shipper because it aligns with your own business values? Sure you do. And you also need to manage expectations around what'll happen if things go wrong – like the delivery window passing or when the weather delays a shipment.
If you haven't written your shipping policy yet, we've got templates and examples for you to follow thanks to our mates at eBay!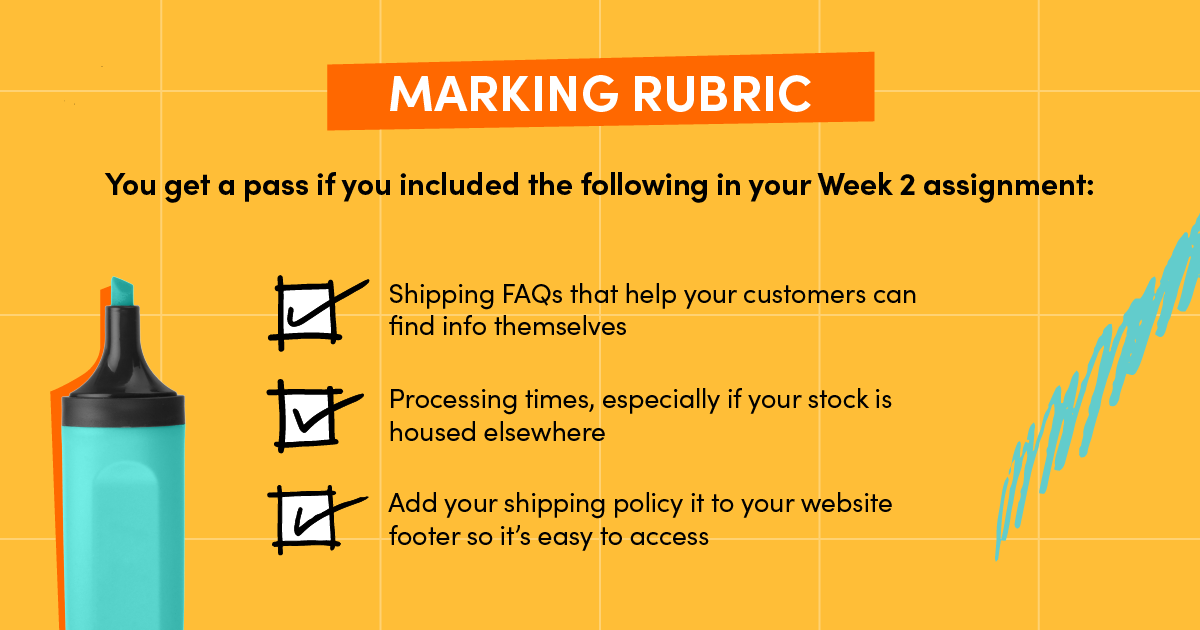 3. Choose a sustainable marketplace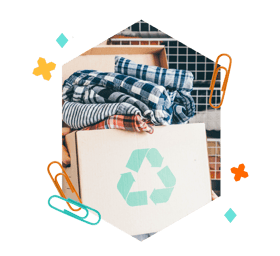 Sendle Academy tackled fast fashion in week 3. One of the biggest ways you can have an impact on clothing going to landfill is to buy and sell it on a sustainable marketplace like Poshmark.
From using eco-friendly packaging and upcycling, to keeping vintage and unique clothing in circulation, the Poshmark community puts sustainability at the forefront and redefines what the fashion industry could be. And they're far from fashion victims. In fact, If you're regularly shopping vintage or secondhand, you and the buyer are likely to be more stylish! But what about the impact of shipping a piece of clothing over and over? Turns out, when you choose a sustainable shipper like Sendle (and ship 100% carbon neutrally) you're ensuring you can feel 100% good about your fashion choices and their impact on the planet.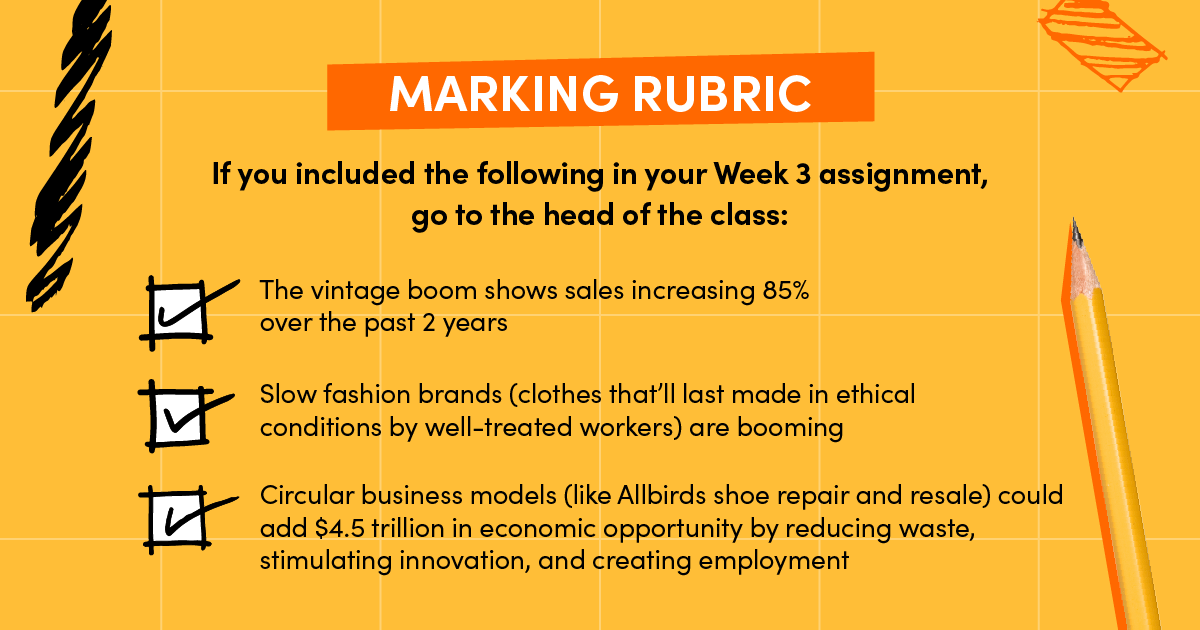 4. Make a big brand statement with shipping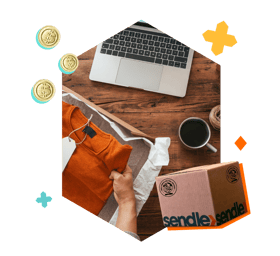 Over halfway through Sendle Academy, we turned our focus on how to make a bold brand statement with shipping, in week 4. When you think of the brand of your business, shipping might not be the first thing you think to turn your attention to, but Kidizen says it's important to consider.
In fact, there are a few ways you can put your brand stamp on your shipping. Choose a marketplace or integration partner that shares your brand values, and pick packaging that emulates your brand – this may mean you invest in custom packaging, or pick something simple, recyclable or reusable (like brown paper, lightly used cardboard boxes or a satchel your customer can reuse).
How you ship matters too. Make sure you choose a shipper who'll help your brand experience continue while your goods are on their way to your customer, and when they're handed over. It'll make all the difference.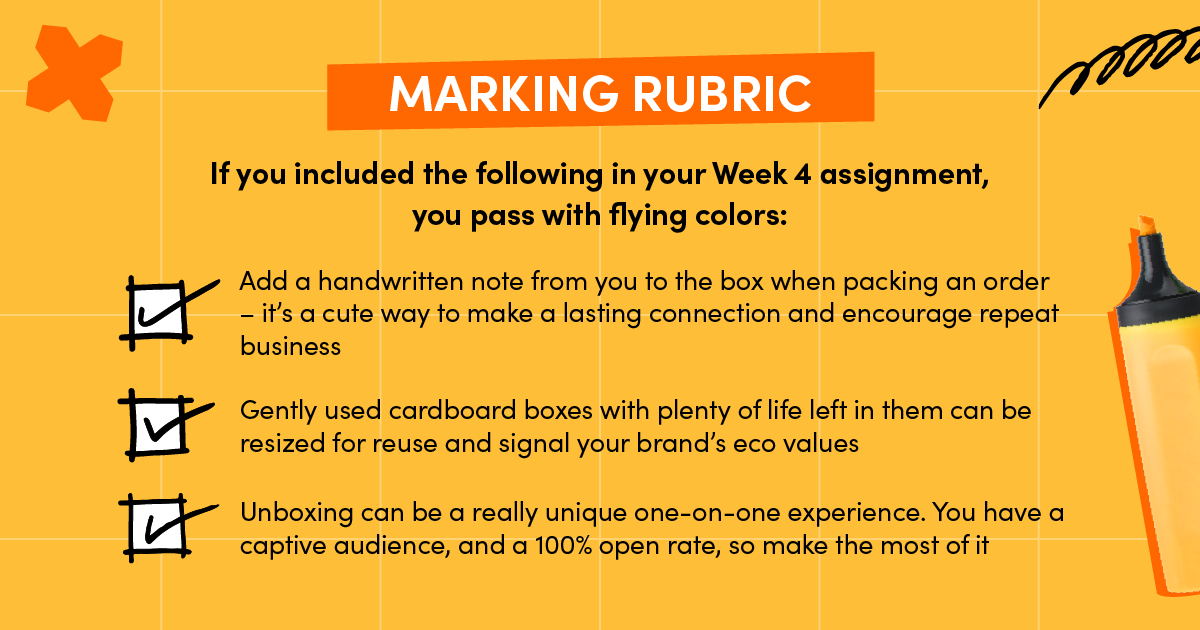 5. Unboxing, but make it unforgettable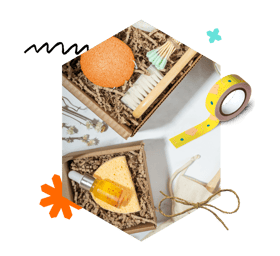 Five weeks into Sendle Academy, it was all about unboxing. What's that, you ask? Oh just the exceptional moment of delight between your customer receiving a package and getting their hot little hands on what's inside.
ShipStation says unboxing is popular because it's just so darn exciting. And 63% of consumers agree that the product packaging is just as important as the brand itself. It's a special moment for your customer to open up the box, slowly unwrap the enveloping tissue paper to reveal the thing they've been waiting for. It's performative, fun and emulates a bit of the in-real-life shopping experience in their home. Why not give a little bit of Christmas any day of the year?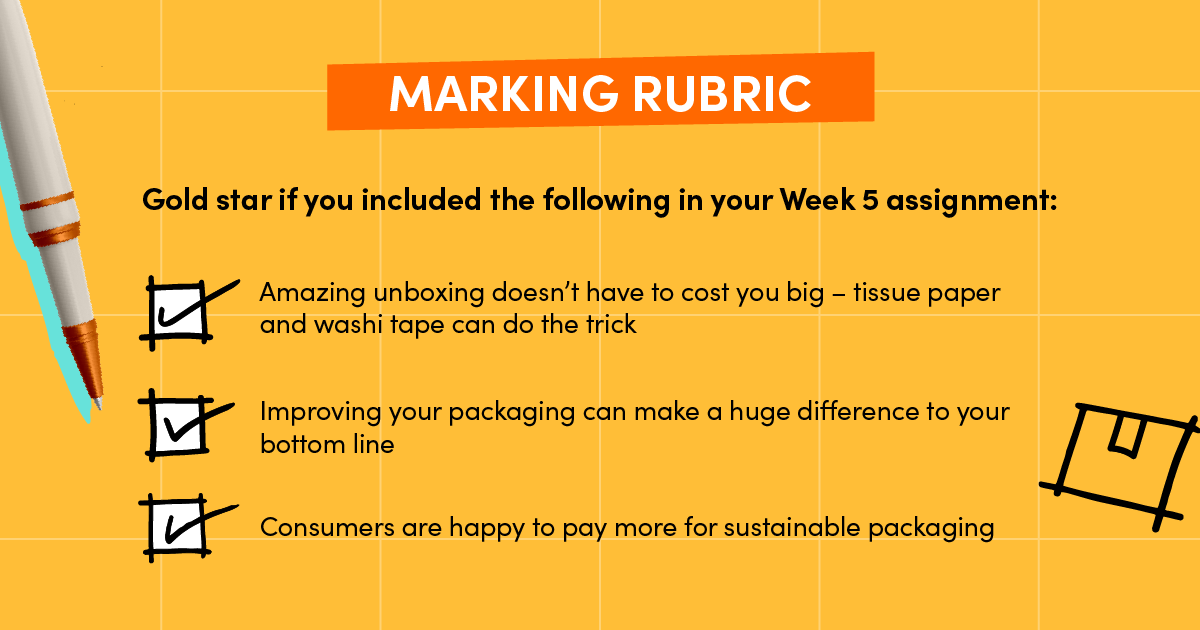 6. Nail your returns policy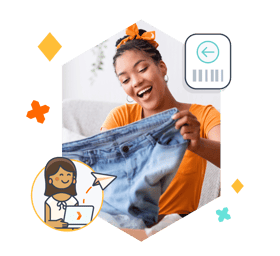 Just like knowing what you'll be marked for on your exam (luckily Sendle Academy didn't have one), it's nice to know the rules when shopping online. And a solid returns policy is a great place to start.
As EasyPost are aware, a returns process can be tricky to get right, but is really vital in managing your customer's expectations when something turns up and it's NQR. Clear communication on your site or online store reduces misunderstandings, and everything customers read is a branding opportunity. Remind customers that you're grateful for their business and hope they love their items. Your returns policy is meant to protect you, not to deflect sales. A good return policy can actually help grow your small business.