August 31, 2022
Sendle Academy Week 5: Let's create an unforgettable unboxing experience
by Elly Strang & Alissa Holder
Unboxing. It's a new-ish phenomenon where folks film as they open their shopping hauls from designer stores – picture goods in branded carry bags, lovingly wrapped in voluminous white tissue paper by the shop sales assistant. But modern unboxing, thanks in part to the pandemic, has become a thoughtfully crafted post-eCommerce-purchase experience, often with professional pick-and-packers involved. And it has the power to make every aspect of the online shopping experience unforgettable (including the tissue paper).
Attention, please, class! It's Week 5 of Sendle Academy. We're nearing the end of the course (no Sven, there won't be a test), and we hope you've enjoyed the content so far. This week is all about unboxing, and how to make it a memorable and shareable experience for your customer.
For any latecomers, we've got make-up classes available online for you! Check out Week 1 to learn about free shipping. Week 2 was all about writing a cracking shipping policy to protect you and manage customer expectations. In Week 3 we took a look at sustainable marketplaces making fast fashion a fad of the past. And last week (Week 4) we covered how shipping can help you make a bold brand statement.
So, why are unboxing experiences so popular?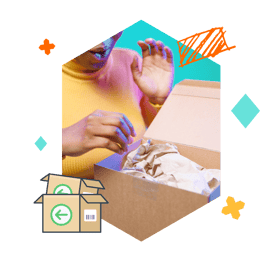 The unboxing video concept actually began in the gadget world – the first video of a Nokia phone was made in 2006. But today, if you can dream it up, it can be unboxed. From video games and phones to clothing and sneakers – if it's for sale, someone is probably unboxing it on YouTube.
When done right, unboxing experiences tend to really resonate with your customers. In fact, according to a 2017 Google study, the amount of time people have spent watching unboxing videos on their phones alone is the equivalent of watching the movie Love Actually more than 20 million times (it'd be WAY more by now).
"Nearly half of consumers say branded packaging made them more excited about opening the box, and 63% consumers agree that the product packaging is as important as brand itself." ~
ShipStation
Because every grown-up has an inner child that remembers what it felt like to open up a special gift when they were young. Now, they love experiencing a similar effect from a retail experience as an adult. This means in order to emulate these feelings of excitement and anticipation, you've got to create an experience the customer cherishes from start to finish. The easiest way to do this is through custom packaging.
Packaging is powerful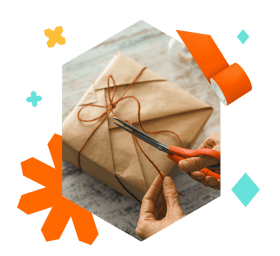 Packaging helps with product presentation, adds layers of intrigue, and takes your package beyond being just an item: it becomes an experience. While custom and branded packaging was once the domain of luxury business, many platforms offer low minimum order quantities (MOQs – more on this later) which means any business, big or small, can leverage an unboxing strategy.
And, the emergence of fulfillment businesses making highly customized inserts, beautiful boxes, collateral and ensuring products are properly packaged are turning spectacular unboxing into a simple partner integration. In fact, demand for fulfillment solutions that create a unique customer moment is expected to reach a total market value of $61.55 billion dollars by 2025.
"55% of online customers say they will purchase from websites again if their products come in customized packaging, and 30% of businesses reported an increase in revenue after improving packaging." ~
ShipStation
Innovations in the packaging industry mean that eco-friendly satchels and compostable bags are far more affordable and accessible than ever before.
Unboxing on a budget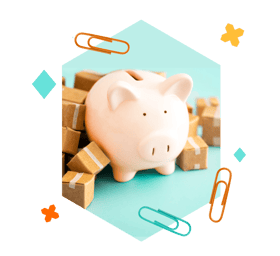 Is this all sounding fantastic, but wildly outside your budget? Are you screaming inside your own head "why is customer packaging so expensive!!!?". Many packaging companies have minimum order quantities (MOQs) that you must meet in order to place an order. Why? They want to make a profit too! But we've got options for you.
Here's a snapshot on packaging options with high and low MOQs:
High (you need to order more):
Bubble mailers
Carry bags
New boxes
Low (you can order very few):
Depending on your budget and brand, the best unboxing experience might mean a reused cardboard box full of goodies lovingly padded with other recycled (and recyclable) materials.
3 sustainable unboxing experiences to inspire your own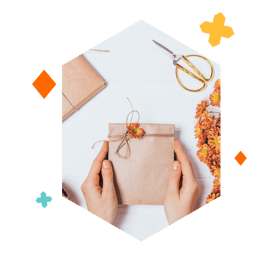 There are many different sustainable elements of packaging that can be used to enhance the unboxing experience, from stickers and cards to tissue paper and compostable mailers. Sustainable packaging is also firmly in focus with eco conscious eCommerce shoppers.
67% of consumers place importance on recyclable packaging for products they buy, and 74% are willing to pay more for sustainable packaging. ~
ShipStation
Not sure what kind of sustainable unboxing experience best suits your brand? Here are some examples by small businesses we love to get the inspiration flowing.


1. Peach and Polly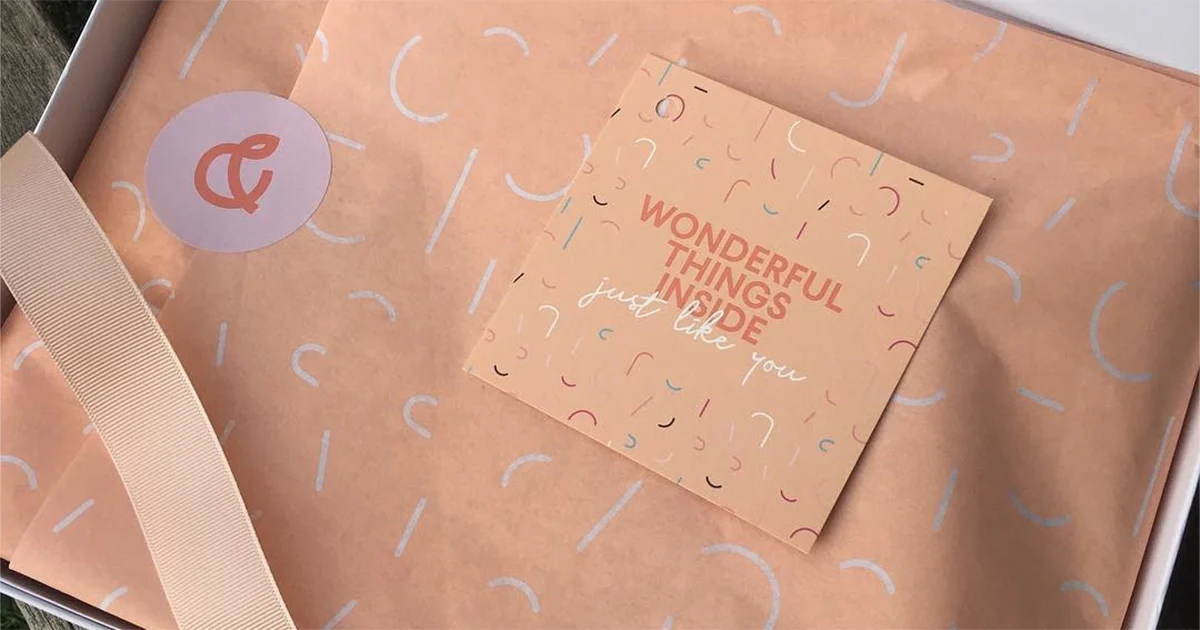 Photo courtesy: @peach.and.polly


Peach and Polly is an online store that creates gift packages made up of products for new mothers to be. To ensure these gift packages feel thoughtfully curated for the recipients, the brand has created a celebratory unboxing experience using a custom card, sticker, and tissue paper showing off their signature color (peach, of course). The card's uplifting message makes the experience feel extremely personalized, but it's also great for the environment. Make sure when you are boxing up your own experience, that you are thinking about the order your customer will see the elements—custom card then sticker then the decorative tissue paper. The card is home or commercially compostable and is made from 100 percent recycled materials.
2. Ashley Marie Soap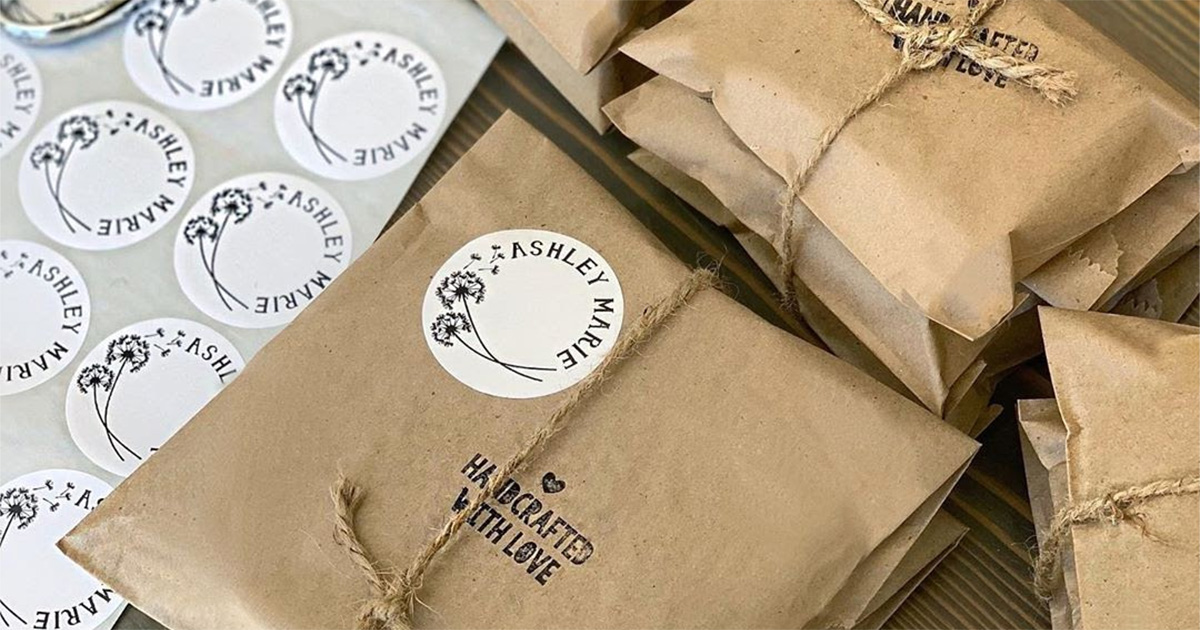 Photo courtesy: @ashleymariesoap


Ashley Marie Soap is a handmade soap company that wanted to make sure it captured its artisan feel in its unboxing experience. To best reflect this, the company uses brown kraft wrapping paper and rope to wrap each of its packages, with the finishing touch being a stamp that says 'handcrafted with love' and a custom sticker featuring its branding. These stickers are FSC certified (the tree pulp used has been harvested responsibly and sustainably) made with acid and sulfur-free paper (so it doesn't leave behind any chemicals when decomposing in the compost) and made with soy-based inks, which reduces air pollution during the drying process.
3. Cousins Collective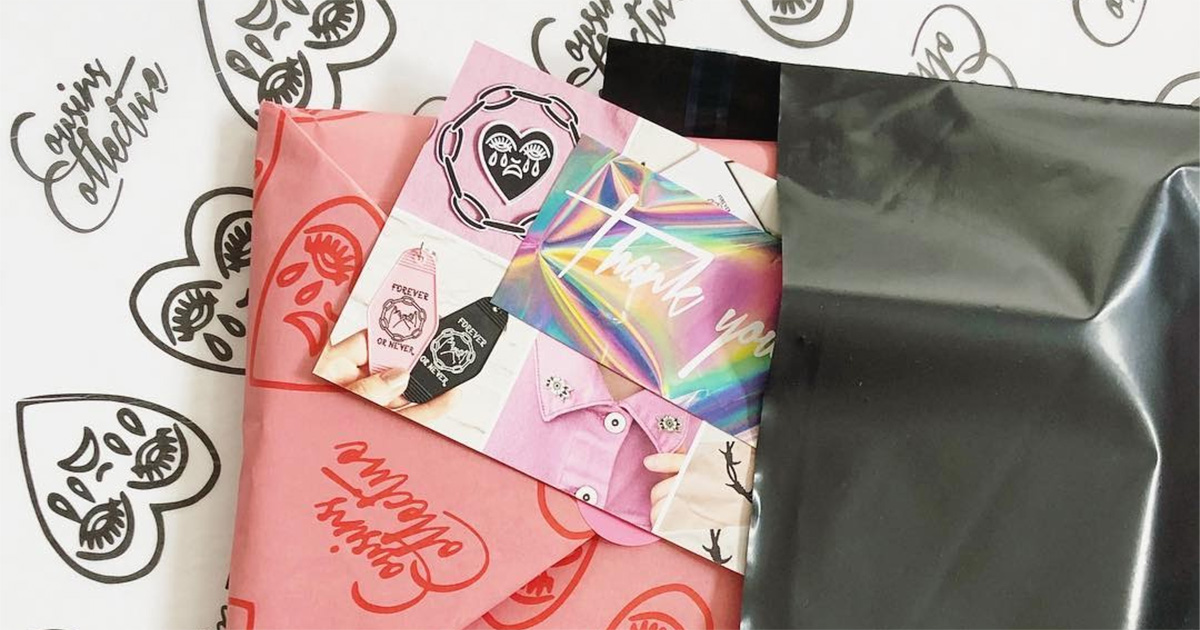 Photo courtesy: @cousinscollectiveuk


Cousins Collective is an eCommerce store that designs products showcasing traditional tattoo art and has used a 100% compostable mailer bag made out of plant-based materials and custom tissue paper, stickers, and cards to show off its brand's unique personality. Their unboxing experience is proof that despite the name, you don't necessarily need a box to create an awesome one. Posting your goods out in a mailer that's less impactful on the environment and can be broken down in 180 days in a home compost has the same effect. However, it pays to take care with the presentation of the different elements of your package, like how any products or packaging will spill out when the bag is opened.
The final bit to unboxing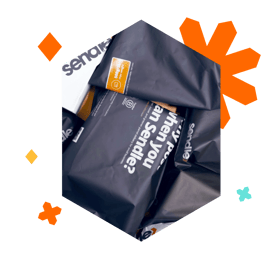 Partnering with a sustainably-minded company for your shipping is another way to add a delight moment for your customer, right before the unboxing begins. Sendle is Australia and the United States' first 100% carbon neutral shipping solution for small businesses. We make shipping simple, affordable and reliable. And, because we care about your customers as much as you do, we manage all customer enquiries on your behalf.