July 27, 2023
What is lightweight ecommerce and how does it work for my business?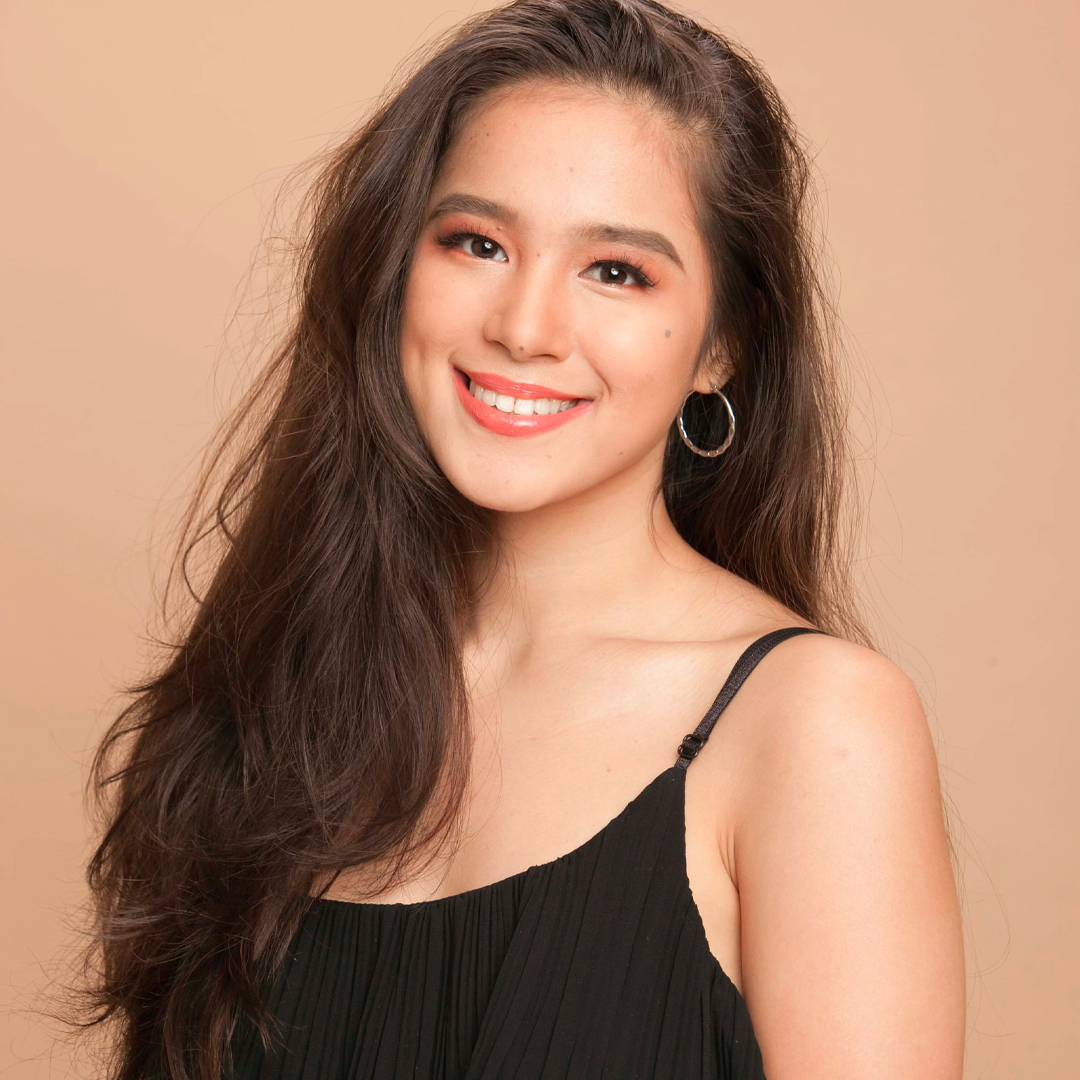 by Sofia Francheska Insua
With the rapid growth of small businesses over the past couple of years, lightweight ecommerce has been disrupting the online retail landscape. The demand for simpler, easier, and more efficient tools for starting and scaling a business is pushing online platforms to innovate their services. Let's deep dive into lightweight ecommerce and what it means for your business.

Learn about small business lightweight logistics trends and shifting consumer behaviours from Sendle, ShipStation, and The Sydney Sock Project
Lightweight vs non-lightweight ecommerce
Non-lightweight ecommerce follows the established norms of online retail – norms that worked well in the past. However, the modern breed of business owners and their consumers are embracing new trends and evolving at an increasingly rapid pace.
Here are key factors that highlight the differences between lightweight and non-lightweight ecommerce:
1. Setup and maintenance
One of the notable advantages of lightweight ecommerce is its simplified setup process. Unlike traditional ecommerce platforms that often require complex installations and extensive technical knowledge, lightweight ecommerce solutions provide user-friendly interfaces and pre-built templates. This enables entrepreneurs and small businesses to launch their online stores quickly and easily, without the learning curve.
2. Cost-effectiveness
Non-lightweight ecommerce platforms often come with high upfront costs, including licensing fees, hosting expenses, and maintenance charges. Not to mention the extra people needed to implement and manage all about these. In contrast, lightweight ecommerce solutions are usually available at lower costs or even free, allowing businesses with limited budgets to enter the online market with minimal financial barriers. Moreover, as lightweight platforms typically handle updates and security measures for you, business owners can save on ongoing maintenance costs.
3. Flexibility
Lightweight ecommerce platforms are designed to be highly flexible and scalable. They offer customisable features and plugins, letting businesses tailor their online stores to specific needs. This flexibility makes it easier to experiment with different design layouts, payment gateways, and shipping options. As businesses grow, lightweight platforms can scale accordingly by accommodating increased traffic and order volumes, ensuring a seamless user experience.
4. Responsive design
We can all agree that the period of isolation amidst the COVID-19 pandemic impacted consumer behaviour, with a significant shift towards mobile shopping. Lightweight ecommerce platforms often prioritise mobile responsiveness, providing a seamless browsing and purchasing experience across various devices. Traditional ecommerce platforms, on the other hand, may require additional development efforts to optimise for mobile, leading to potential compatibility issues and a less user-friendly mobile experience.
5. Customisation and functionality
While lightweight ecommerce platforms offer convenience and simplicity, they tend to have limitations in terms of advanced customisation and complex functionality. Traditional ecommerce solutions provide greater flexibility for businesses requiring intricate customisations or specific integrations with third-party systems. Larger enterprises with unique business requirements may find the extensive features and customisation options of traditional platforms more suitable for their needs.
What are lightweight ecommerce platforms in Australia?
There are plenty of online tools dedicated to making the lives of small business owners easier. Here are some trusted lightweight ecommerce solutions you should check out for your small business in Australia:
WooCommerce seamlessly integrates with WordPress, making it a popular choice for businesses looking to add ecommerce functionality to their existing WordPress websites. The platform provides a simple and intuitive interface and offers a range of built-in features, such as inventory management, tax calculation, and shipping options, that can be easily configured to suit specific business requirements. It's a must-have WordPress plugin.
Carousell is a good lightweight ecommerce platform due to its simplicity, user-friendliness, and mobile-centric approach. It offers a streamlined and intuitive interface for buying and selling products, as well as creating listings anytime and anywhere. This makes it easier for buyers and sellers alike to browse, chat, and complete ecommerce transactions conveniently on their smartphones.
Shopify is an ideal lightweight ecommerce platform that's grown popular over the years. With its user-friendly interface, setting up and managing online stores becomes a breeze, even for those without technical expertise. With built-in SEO features, reliable hosting, vast integrations, and secure payment options, Shopify empowers Australian businesses to create professional and successful ecommerce ventures.
Boosting the power of your lightweight ecommerce platform
Creating your online store with lightweight ecommerce platforms offers numerous benefits, like managing your business and customers better. But it's crucial to consider the entire customer journey, from your website or a marketplace to the homes of your buyers. And these plug-and-play solutions work well with lightweight ecommerce platforms to help small businesses improve logistics and embrace growth:
With ShipStation, businesses can easily manage their shipping processes by integrating with multiple carriers, automating label creation, and providing real-time tracking information. The platform seamlessly integrates with various ecommerce platforms, marketplaces, and shopping carts, allowing businesses to consolidate their orders from multiple sales channels into a single platform.
Starshipit is an ideal logistics solution for small businesses using lightweight ecommerce platforms. With seamless integration, it easily connects to your platform, eliminating the need for complex coding. Starshipit offers automation and efficiency, streamlining order fulfillment and label printing processes, and saving small businesses valuable time and effort.
eBay integrates seamlessly with lightweight ecommerce platforms, enabling small businesses in Australia to enhance their logistics operations. By leveraging eBay's extensive network and infrastructure, small businesses can tap into a wide customer base and access efficient shipping and fulfillment solutions. Additionally, eBay provides seller protection policies and customer support, boosting the confidence of small business owners to start or grow their online store.
Ensuring parcels are handled properly, adhering to indicated lead times, and shipping sustainably, especially for environmentally-conscious brands, are all important factors that contribute to a positive customer experience.
The good news is that these amazing lightweight ecommerce platforms and logistics solutions easily integrate with Sendle! Sendle is a 100% carbon neutral shipping company that simplifies the shipping process for you. It's the perfect lightweight shipping solution catered to small businesses that do more than just sell – businesses that want to make a difference. Having a combination of lightweight solutions that integrate and work well with each other will save you lots of time and money.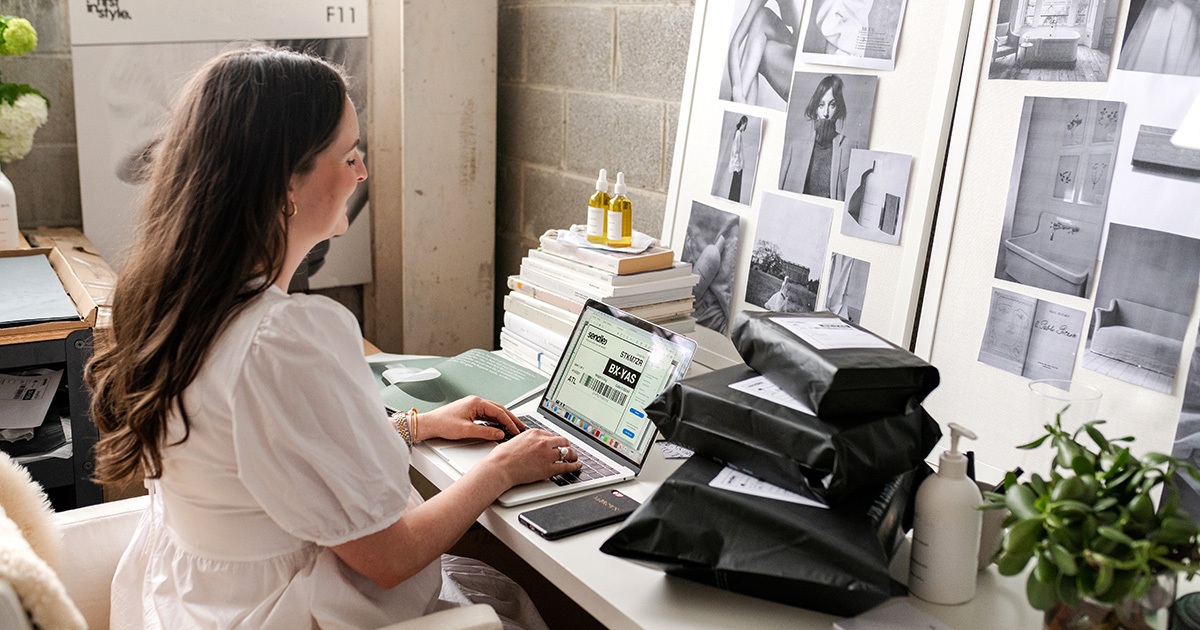 Lightweight items are the heavyweight champions of modern day ecommerce
Lightweight ecommerce and lightweight shipping
The significant and sustained shift towards lightweight ecommerce is creating opportunities for more nimble and agile retailers. In particular, a booming segment in ecommerce is lightweight items. Up to 30% of all ecommerce is under 250 grams in weight, and more than half is under 500g. So the world of ecommerce is now made up of these very lightweight items. In fact, eBay Australia alone puts the opportunity at around 30 million parcels per year.
However, the weight breaks of traditional courier companies start at 500g, making it too expensive for merchants to use a regular satchel shipping option. As a result, most merchants pay too much or use untracked shipping options (like letters with stamps) which results in a very poor buying experience.
250g: Australia's cheapest parcel to save the day
For businesses that sell lightweight items such as the Sydney Sock Project, there is a clear gap between businesses that ship light and heavy.
When you're shipping small items with the price of a larger parcel, you're paying for air. And if you're shipping fragile items, you probably have to invest in packing peanuts or fillers to fill in the gaps to make sure your item doesn't break or shake too much. These small things can mean a lot to small business owners like you and the people who support you. And if your small business ships small items a lot, that's also a lot of wasted money in the long run.
That's why Sendle came up with 250g - Australia's cheapest parcel! You can ship anything in any shape or form as long as it weighs 250g or less. But you don't have to take our word for it - here's what Syndey Sock Project had to say about this service: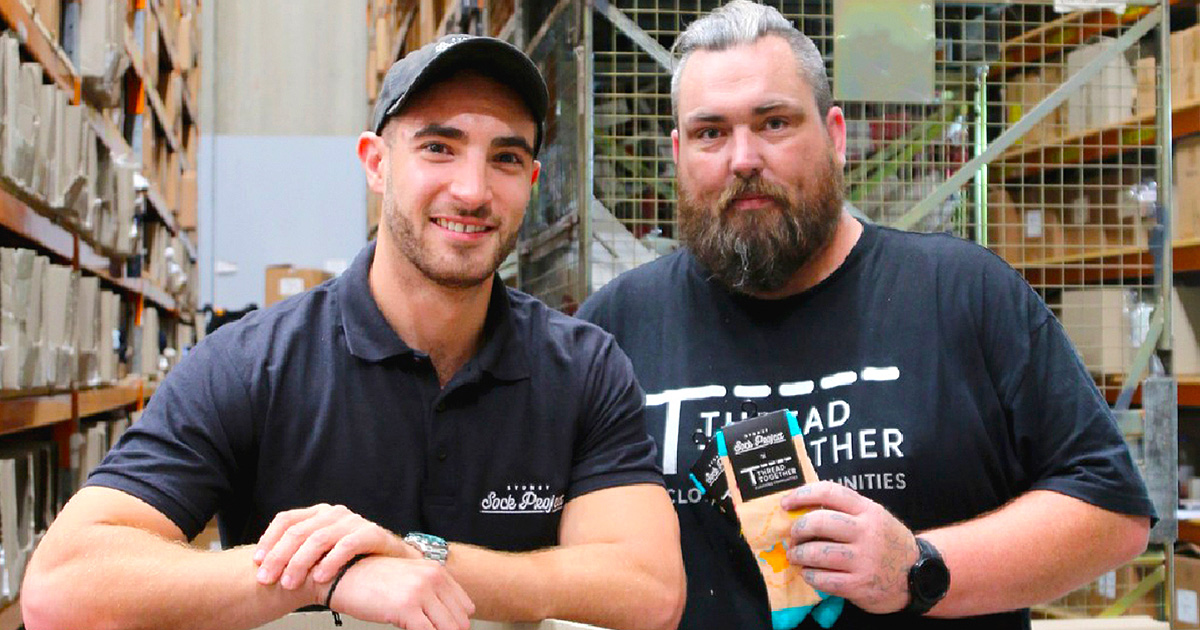 Watch the latest Ticker interview with Sydney Sock Project, Sendle, and ShipStation to learn more!
"I reached out to Sendle and within 10 minutes we'd integrated with ShipStation, booked shipping and a van booked for pick up the next day. The change to Sendle has saved us about $8,000 which we can invest back into the business and grow faster."

~ Andres Herrero, Sydney Sock Project
What could $8,000 in savings buy you?