March 1, 2021
Customer Research Methods: How to know your customer better
by Laura Luck
If you fancy yourself as a curious, customer-centric business owner who wants to create, make, and ship products people love, then performing great customer research (AKA UX research) should absolutely be part of your business plan.
Aside from testimonials, customer research gleaned straight from your customer base gives you a clearer picture of the people you're serving, helps you build more relevant products, improve brand experiences, and ultimately, helps you have more empathy for your customer.
That's a pretty important element in running a successful eCommerce business if we do say so at Sendle! While customer research can be time intensive and complex, it bears fruit and can greatly benefit your business long-term.
Be there for your audience every step of the customer journey through customer research.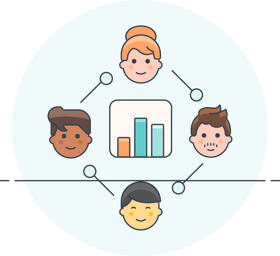 What is customer research?
Customer research is simply the process of collecting data from the people using (or potentially using) your products or services to gain feedback and improve their customer experience.
By collecting this data—the customer's 'voice'—you'll be better placed to make more customer-centric business decisions.
What are the main types of customer research?
There are many different ways you can capture the voice of your customer through research. Read on to know which types of customer research you think would better suit your business.
Here are the methods we're going to jump into a little later:
Quantitative vs qualitative research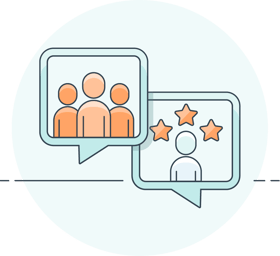 As you can see, some customer research methods might be more accessible than others, depending on your business' stage of maturity, budget, and time resources.
The method you decide to use will also depend on the type of data you want to collect. Would you like answers to the 'what' of a problem or dive a bit deeper into the 'why'?
Quantitative research: This looks at a larger sample size of your customers. This type of research will gather data points in numerical form, which will help you identify patterns or interesting trends for you to sink your teeth into later. This is why, if you can, it's best to use a quantitative research method first.
Qualitative research: This goes a little deeper into behaviors and needs, why a customer thinks a certain way, and how they think your product or business could change. You're more likely to get a smaller sample size, but you do get a better understanding of your customers' values, motivations, opinions, and preferences.
An example of how quantitative and qualitative data from customer research can improve a business process: Say you look at some returns data collected by your eCommerce store's customer service team based in North Dakota.
The numbers (quantitative data) show you that people ordering your products from California have been returning your product more often than any other state.
You ponder, 'why is this?' so you decide to peel back some layers by undertaking phone interviews with customers in that area to learn more about their preferences and behaviors (qualitative data).
Lo and behold, the product doesn't work well in the warmer climate, which is why they are returning your products frequently.
End result: You can begin the process of adapting your product or messaging around its uses.
Why is customer research important?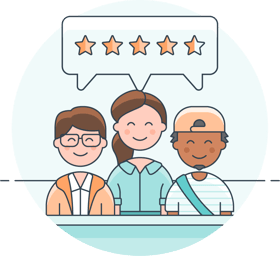 Conducting regular customer research streamlines the often fluffy process of putting your customer at the center of everything you do within your business. And we think it should be part of any eCommerce store's user experience.
By integrating a regular customer research practice in your work, you'll:
Automatically shift the way you're working into one that's human-centered;
Make sure the products you're creating and selling hit the mark with the people you want to use them;

Collect that all-important social proof

via customer testimonials;
Refine your target market, audience, and brand positioning;
Test any assumptions that you have or ideas you'd like to implement in the future—getting feedback before making big decisions and spending lots of cashola; and
Discover hidden behaviors, motivations, and needs that your customers have (and find new ways to attract more like them).
What customer research method is right for your business?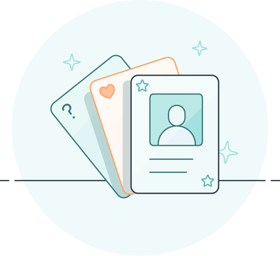 There are loads of ways you can gather the data you need to put customers front and center of your business.
As mentioned earlier though, the kind of research method you choose will depend on a few things like time, resources, and budgets.
To make it easier for you (we're cool like that), we've broken down a few of the simplest and cheapest customer research methods as well as ones that require a bigger investment in time and resources. So you can adapt and apply the perfect research method to your business, no matter what stage it's at.
1. Send out a survey
Do you have an email list? You got the makings of a survey, my friend! This simple, effective, and cheap quantitative method can be used by any type of business to enhance customer experience.
A great example of a survey is the Sendle Small Business Survey, where we ask our partners relevant questions to give us a better insight on their eCommerce experience and how Sendle can improve it.
And while you're at it, why not join the Sendle mail list? Get exclusive access to our latest small business tips and newsletters for all things eCommerce and sustainability!
Sign up to our mail list

We recommend using an easy online platform like Typeform or Google Forms to create the survey because you probably have access to these tools already.
You'll likely get responses from customers who are already fans of your brand, but you could offer incentives to get a bigger range of customers answering (like a discount code or free product upon submitting survey answers).
Tips for putting together survey questions:
Give a brief description on why you're doing this survey and what kinds of questions you'll be asking (you can even put a timeframe estimate on how long it'll take them)!
Assure your customers that their data would be treated as confidential and will only be used for research purposes.
Let the customer know there are no wrong answers and you're looking for true and honest feedback.
Ask about specific elements of your business, or specific ideas you'd like feedback on—like pricing—rather than lofty big-picture things (this way, you'll get solid stats back)!
Try doing some multiple choice or tick-box style answers, to save the customer time (and you'll get definitive answers).
The trick to successful surveys is doing them regularly (at least once a year or at different stages of a customer journey), so you can keep track of changes across your business and measure your progress and customer satisfaction. We'll cover how to take action on your results a little later.
2. Have a chat with your customers
Having a conversation with your customers is one of the easiest and cheapest ways to gather qualitative data about how they perceive your business and interact with your product (not to mention, a good way to build rapport and relationships)!
It can be free, though you may need to incentivize your customers to participate.
Simply book in a 30-45 minute call with a sample size of your customers and let the conversation flow! Okay… maybe there's a little more preparation than that.
Tips for getting the most out of your 1:1 customer interviews:
Prepare discussion questions in advance to keep you on track (for example, ask them how they're using the product at home), but also go with the flow when the topic journeys into something they're passionate about.
Use a tool like

Calendly

,

Acuity Scheduling

, or

Hubspot

for scheduling interview times.
Use video or audio recording for the calls so you can revisit later (Google Meet or Zoom) – just make sure you get the customers' consent to recording first!
Set expectations: explain to the customer the purpose of the interview.
Ask open, not closed questions (for example, focusing on 'how' and 'why' rather than things with a 'yes' or 'no' answer).
Try not to ask leading questions (this is when you're setting up the answer for the customer before they've had a chance to respond).
Leave your biases and preconceived ideas about your customers behind. Let them surprise you!
3. Guerilla research
This qualitative method is quick, low-cost, and a great way to nab insights from everyday human beings/potential customers.
While it might be a little more difficult to do now (guerilla research is done in-person, and we, ah, are in the middle of a pandemic)... some of the best research can come from asking randoms at your local coffee shop to give you feedback on concept products.
Pro tip: Buy them a coffee to say thanks!
Guerilla research can also be referred to as 'intercept interviews'—where you literally intercept the types of people you want to hear from.
For example, if you're keen to learn about people's fitness behaviors, you can intercept them as they're hopping off the treadmill at the gym.
Another pro tip: Maybe don't intercept them while they're benching 200 lbs.
Here are the tips to do

guerilla research

right (and so you don't get arrested):
Start with a goal in mind: What do you want to learn?
Come up with a few questions you want to get answers to.
What will these learnings be used for?
Find the right people. Pick the right type of location, do a quick screener if you'd like a more specific type of person to speak to; otherwise, feel free to just naturally have a chat with someone you intercept without much extra planning or diving into the fact that it's research.
4. Focus groups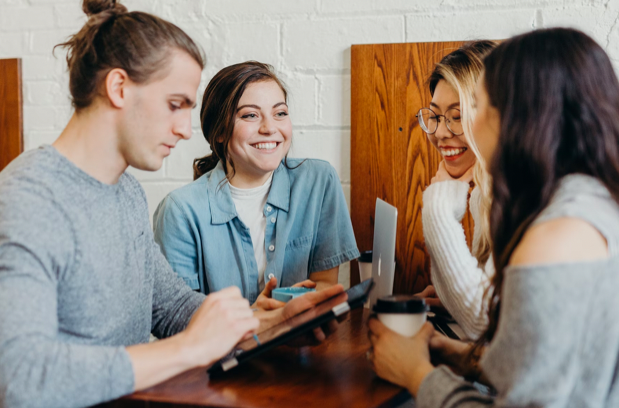 Focus groups are not only a fun way to gain insights, but also a chance to build better customer relationships
Focus groups are great for capturing big ideas while getting to know your customers. However, they often require a bit more planning and resources, since it's all about gathering a group of people together at the same time.
The value of the focus group is that there is an element of brainstorming and bouncing ideas off one another, which leads to fruitful conversations and swapping of perspectives that wouldn't otherwise happen.
Tips for running focus groups:
Develop a hypothesis for what you think you'll find throughout this research phase or what you're testing.
Be a little pickier with the types of people you're recruiting—make sure there's a diversity of backgrounds and thoughts. You can also gather people from different stages of the consumer journey so that they, too, can learn about your products or services from each other.
It's nice to start off with some sort of activity to help participants ease into a more creative mindset, to think outside the box, and to break the ice. You can find one that's right for you by doing a quick Google search.
You'll be collecting feedback in the moment, so a great idea is to have your customers engage with and talk about your physical product so you can capture their real-time responses.
5. Run user testing on your website and ordering process
If you're a little more tech-savvy, have a decent-size research budget, and want to nail the user experience from first site visit through to ordering and beyond, (might we remind you of this post on eCommerce user experience?) you may be interested in running user testing on your site to gather both quantitative and qualitative data.
It's a great way to identify any gaps in user behavior or feature requests that you would have otherwise missed, or finding problems in your order flow, and it's also helpful for future marketing and targeting initiatives.
Tips for setting up user testing:
Use analytics tools like

Google Analytics

, or screen recordings and heat maps to gather quantitative data (

Hotjar

is a handy one).
When we're allowed to be in the same room as other people again, you could sit with customers in person, and get them to show you how they use your site while talking out loud about their process for purchasing your products, placing an order, and contacting customer support (you can also walk through the consumer journey online via video recording software like Loom).
The customer research process in 4 steps

Step 1: Define your goals
New customer acquisition
Customer retention
Brand awareness
Expand geographically
New product ideas
Step 2: Make a plan
What do you already know about your customers?
What questions do you want answered?
What will the impact be?
What research method will you use?
What is your timeline?
What resources do you need?
What metric will you be measuring?
Step 3: Conduct the research
Make sure you have prepared questions
Set up the tools
Find the people
Step 4: Action the findings
Synthesize the data
Identify patterns
Make changes to your business
How to process customer research data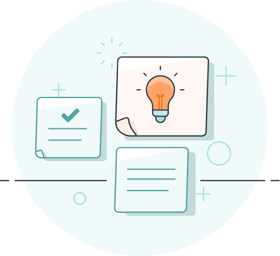 So you've got all the good bits of data to know your customers better and now you're ready to rumble. Where to next?
The official term is to 'synthesize' it into a summary of findings, which will include action items for what should be changed in your product and business offerings (like customer experience, brand, platform uses, etc).
It's a big job, so make sure you give yourself plenty of time to weed through the results and organize the information into patterns that make sense to you.
Our favorite way to do this at Sendle is called Affinity Mapping. This is where you are encouraged to use sticky notes (a UXer's dream) with ideas and data insights, then look for connections (cluster ideas that are related to one another).
Then, create themes and groups, as well as a statement about what you learned from each group.
From there you can build diagrams, write out insight statements, or anything that helps you to further make sense of the findings.
Once you've done that, take some more time to think about the implications for each element of your business.
If you don't have sticky notes and a big whiteboard, you can also do this virtually using a tool like Miro, or a spreadsheet, or even your Notes app.
Successful research is done on a regular and ongoing basis—which is why the metric you're measuring is so important to define!
For example, if you're looking to increase customer satisfaction, the metric might be reviews or ratings. If you're looking at increasing sales, your metric might be order volumes. If you realize your target market is younger and tech-savvy, you could try marketing on Tiktok.
Enhance customer experience by monitoring your performance
When the time comes to make updates to your business process based on your customer research findings, you should monitor performance to see if anything changes.
Keep an eye out for any patterns in your business, like customer types, or sales stats, or purchasing behaviors.
You don't need a lot of resources to conduct good customer research: all you need is a customer-first mindset, a curiosity about people and their behaviors, and being open to new and exciting ways to improve your business and products. With how fast consumer trends change, it's important to keep innovating with research-backed data.
That being said, one of the best innovations you can make for your business is going green! Not only is it a deciding factor for consumers now, it's also a great way to be both sustainable and profitable.
And Sendle makes it so easy! With every package you ship via Sendle, we offset its carbon emission through environmental projects around the world. As a 100% carbon neutral shipping company made especially for small businesses, your parcels—and the planet!—is safe with us.