December 7, 2022
7 ways to shipping success this silly season, with Sendle
by Sendle Team
At Sendle, supporting small businesses has always been our top priority. And for the many small businesses we know and love, the holiday season is a pretty important time of year.
That's because during the last two months of the calendar year, small businesses can make up to 40% of their yearly sales!
Despite inflation putting a damper on consumer confidence, many small businesses have reported an increase in online sales over the last 12 months. The majority of Sendler's also expect to do more sales this holiday season.
As holiday shopping crunch time approaches, Sendle is here to support you through the busiest (and arguably most fun) time of the year.
Here are 7 ways Sendle is helping small businesses thrive this holiday season.
1. Great rates, up to 60% off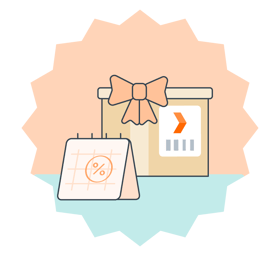 The holiday season has always been a magnet for rising costs – the last thing small business owners need after being hit with high inflation rates this year.
According to Sendle's 2022 Small Business Survey, the rising cost of products and services is now the top challenge facing the small business community.
Since the beginning, we designed every single feature of Sendle around the needs of small businesses. If a business owner had a challenge, we had a way to solve it.
Affordable shipping rates are one way Sendle is helping you through inflation challenges. In fact, on October 3 we adjusted our US rates to now offer the cheapest shipping in the US!
Heading towards peak season, we also launched Sendle Saver to bring you better value wherever you ship in the US.
Sendle Saver is perfect for shipping those orders that can be delivered "whenever, bro". You can save up to 60% on shipping packages to customers that want pretty speedy delivery, but don't need that ugly Christmas sweater delivered in a pinch.
This holiday season, when you ship with Sendle, you'll be shipping with absolutely no hidden fees, and no pesky price hikes. Just as other carriers, suppliers and services may be layering them on, we're saying: No thank you.
2. Sendle Cover on every delivery*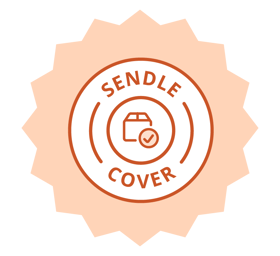 Whether you're selling bean bag filler or limited edition snow globes, every delivery you make is precious and deserves to be protected.
This year (and all the time, actually), Sendle is gifting you the gift of free Sendle Cover on every delivery.
We're all about removing shipping stresses, which can be at a premium when you've got precious goods being delivered to precious customers.
Get to know how Sendle's Cover Policy can help you and your customers have more peace of mind.
* Australia: Sendle includes cover for lost or damaged parcels up to $100 for Standard and Premium accounts and up to $300 for Pro accounts (including GST), as well as the cost of delivery. United States: Sendle includes cover for lost and damaged packages up to $150 on all eligible Sendle Preferred shipments, as well as the cost of delivery. Canada: Sendle includes cover for lost packages up to $100*, as well as the cost of delivery, on all eligible deliveries.
Giving you free Sendle Cover it is one of the ways we can keep rates low, low, loooow.
3. Sendler Rights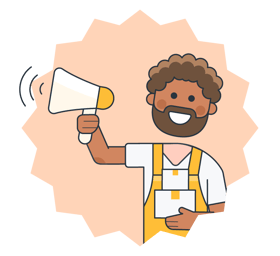 As a B Corp, Sendle has achieved the highest standard of social and environmental performance. Our mission is shipping that's good for the world, and we believe that businesses big and small can be a force for good. As part of this, we believe everyone who uses Sendle is entitled to rights.
Guaranteed low prices, designed to level the playing field for small businesses

Simple drop-offs, and door-to-door pickups at no extra cost

No subscription fees, contracts or surprise charges (you only pay for what you ship)

Every delivery is 100% carbon neutral, at no extra cost to you
That's the Sendle promise.
4. Sendle Support at the ready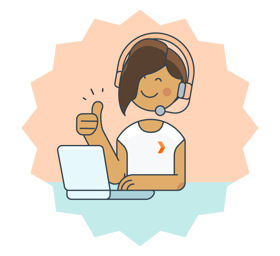 When a customer has a poor delivery experience, it may just be enough to outweigh all the positive elements of your business. All that hard work fine tuning a top-notch product, brand, customer support experience, soured!
Sendle is more than just a shipping partner. We're a support network and a helping hand, too. Our Sendle Toolbox was designed to help you manage your shipments with ease.
It's quick, easy to use and includes in-dashboard tools that enable you to make changes or launch an investigation in a matter of minutes. These tools can do everything from tracking a parcel status to confirming delivery.
Sendle also offers an amazing support team at the ready to help you with any questions you have along the way. Our team is available 24-hours a day, Monday through Friday, to help. You can submit a request, or find us on Live Chat.
5. Every delivery 100% carbon neutral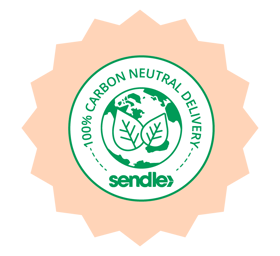 A whopping 92% of customers are more likely to trust a company that supports social or environmental issues. The more green you are, the more likely you are to improve brand image and loyalty, entice do-gooder customers, gain trust and contribute to a greener world.
Sendle not only makes it easy to sell online, but also helps small businesses ramp up their sustainability efforts.
We partner with South Pole to pick up the carbon tab. which means, when you ship with Sendle, both you and your customer reduce the carbon footprint of the eCommerce sale.
Shipping 100% carbon neutral was always our bread and butter, but we're spreading this climate commitment onto everything we do. That's right, Sendle is now Climate Neutral Certified! Every trip to the office, every remote office setup, and every sandwich we eat when we come together for a meal will be 100% carbon neutral.
6. Size flexibility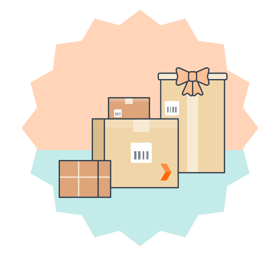 If you're a small business sending small gifts around Australia, get ready to catch a big break.
Sendle Pouch, our 250g size introduced earlier this year is tracked and perfect for sending small stuff (or big stuff that's light). More importantly, you can send smaller parcels than ever before, stop pretending that pen is a weirdly folded document, and not pay extra.
Keep the cost savings for yourself or pass them on to your customer and say goodbye to abandoned carts.
Nothing frustrates shoppers more than feeling duped by unexpected shipping costs at checkout. And shipping costs for light or small items never seem to make sense, do they?
Take your customers by surprise (the good kind) with Sendle Pouch. It's available to all Sendle users in Australia, and there's nothing quite like it.
7. Free pickup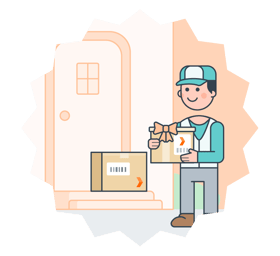 At Sendle, we love helping save stuff (the planet, money, hours in the day, etc) so it's on brand that we're saving the best for last.
Free pickup from your door, so you can keep on wrapping.
This holiday season (in fact, 365 days per year), Sendle will collect your parcel directly from your door – no waiting in line at the post office, and no wasted time! That's great news for busy business owners.
Holiday season success starts with shipping. That's why we're doubling down on efforts to support your small business as you head into the holiday season.
We hope it's a jolly season of good tidings and eCommerce sales galore!
For more in-depth resources to help you thrive during this holiday season, head to our Big Holiday Shipping Guide on the blog.