April 21, 2021
3 big ways small businesses can step up their sustainability efforts
by Sendle Team
When it comes to environmental impact, today's consumers are more informed than ever before and demand a new level of transparency. And it's not just conscious consumers, employees also want to work for purpose-driven businesses.
In order to meet these growing expectations, small businesses need to be sustainable and resilient. Increasingly that means doing your bit to take care of the environment.
Sustainability may not be top of mind for many small business owners who are occupied by the day-to-day running of their business, like managing cash flow and ensuring customers and staff are happy.
The good news is sustainability doesn't require radically rethinking your business; lots of small, targeted changes can add up to make a significant difference.
We've outlined the top 3 ways you can offset the environmental impacts of running an eCommerce business.
How small businesses can make a difference for the planet
1. Reduce waste
Reducing the amount of waste that ends up in landfills is a top priority for SMEs (small and medium-sized enterprises).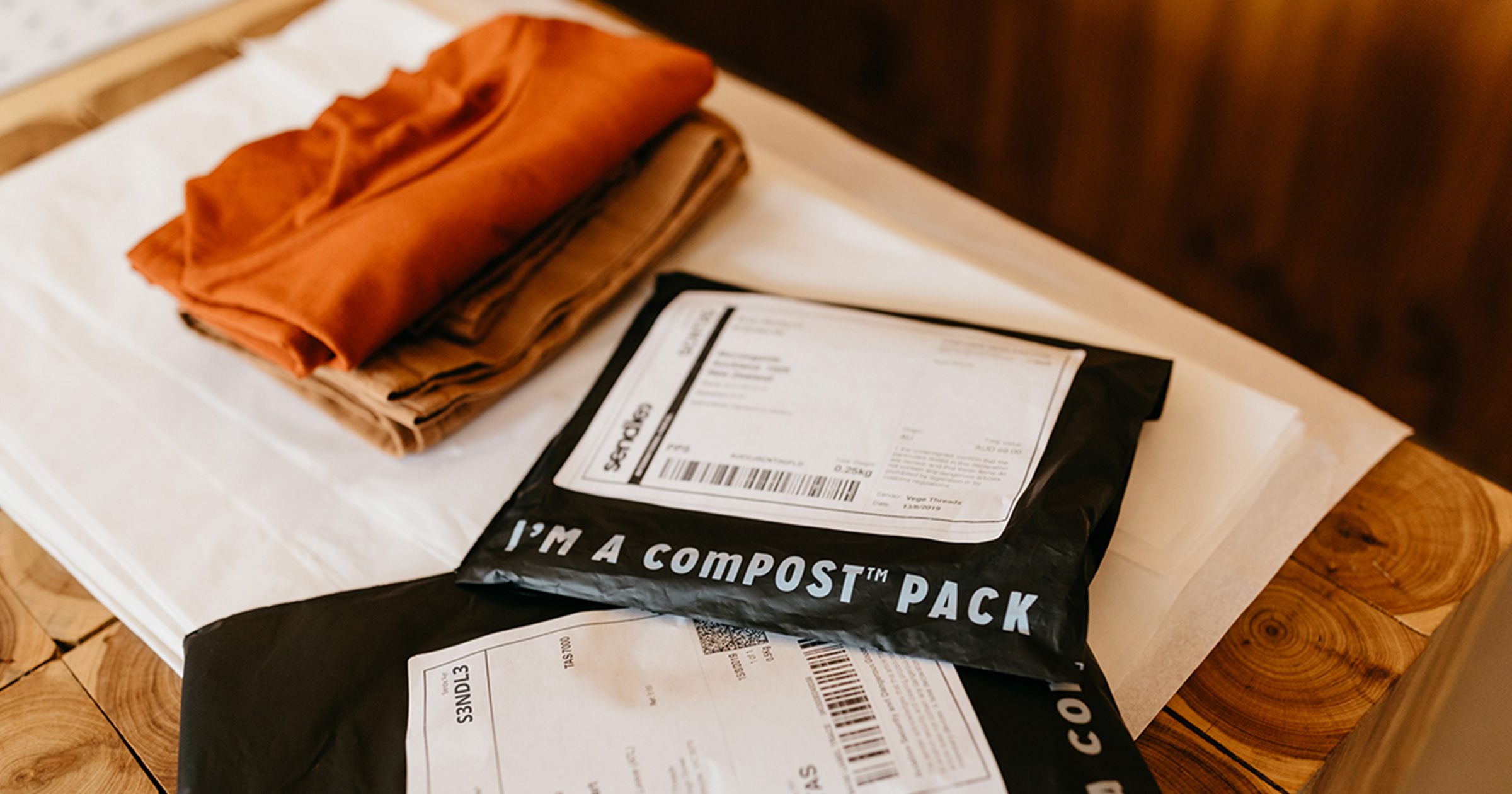 Online retailers can play a big role in reducing waste by making smarter choices about the packaging they use, and how easily it can be reused or recycled.
Commit to sustainable packaging
Using unsustainable materials such as single-use plastic and non-recycled cardboard can tarnish the unboxing experience for shoppers.
Today online retailers have a variety of options. There have been big improvements in the development of sustainable packaging like biodegradable boxes, compostable mailers, and water dissolvable packing peanuts made from corn starch.
Sustainable packaging doesn't have to be boring.
As more options hit the market it is clear they can be just as durable, aesthetically pleasing, and cost-effective as traditional alternatives.
To make your deliveries stand out, use branded compostable mailers, water-activated tape, or branded tissue paper.
Audit where you can to cut out unnecessary or single-use paper and plastics, and opt for reusable or recyclable packaging for products, or packaging that is made from recycled content.
Australian SMEs can also consider becoming a member of the Australian Packaging Covenant Organisation (APCO) which provides a framework and resources to increase packaging sustainability.
More than 1,500 organizations have joined APCO, committing to reducing the environmental impact of their packaging.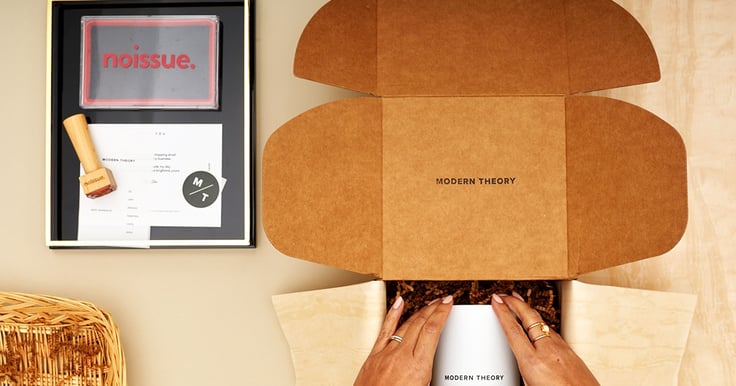 Source: noissue
Rethink product packaging
Rethinking how products are made can also help reduce waste.
For example, Australian company Shampoo With A Purpose developed solid shampoo bars that eliminate the need for plastic shampoo or conditioner bottles.
Their product and manufacturing innovation has prevented over 2 million plastic bottles from being made or used.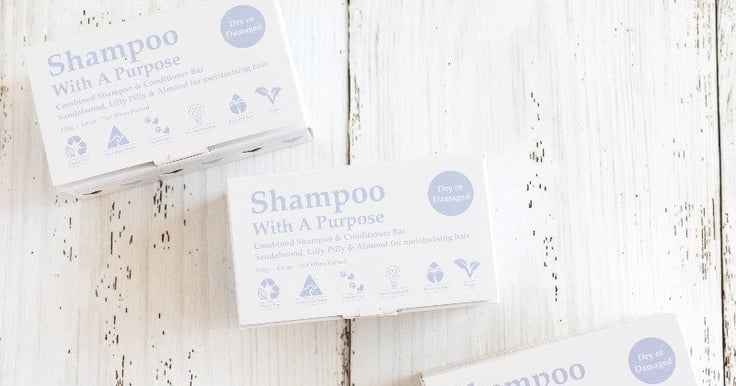 Source: Shampoo with a Purpose
Close the loop with recycling
Recycling and reuse is another tactic to cut down the amount of waste that ends up in the landfill.
As well as using recyclable packaging, keep your customers informed about how they should recycle any packaging. For example, work with partners like REDcycle, so soft plastic packaging can be recycled at the supermarket.
Progress is being made on this front. According to APCO 89% of packaging on the market is now recyclable and work is underway to address the remaining 11% that ends up in landfills.
More businesses are also exploring product packaging that is reusable and returnable.
For example, US beauty retailer, Ulta Beauty, is partnering with Loop to offer products in reusable containers that can be returned and refilled. Once a container is emptied, consumers schedule a pick-up so the products can be sterilized and refilled.
Establishing a returns program for your product packaging not only reduces waste but also develops a stronger relationship with your customers.
2. Use carbon neutral shipping options
The last mile can add a significant contribution to your business's overall carbon footprint and as eCommerce volumes increase, so does the number of deliveries.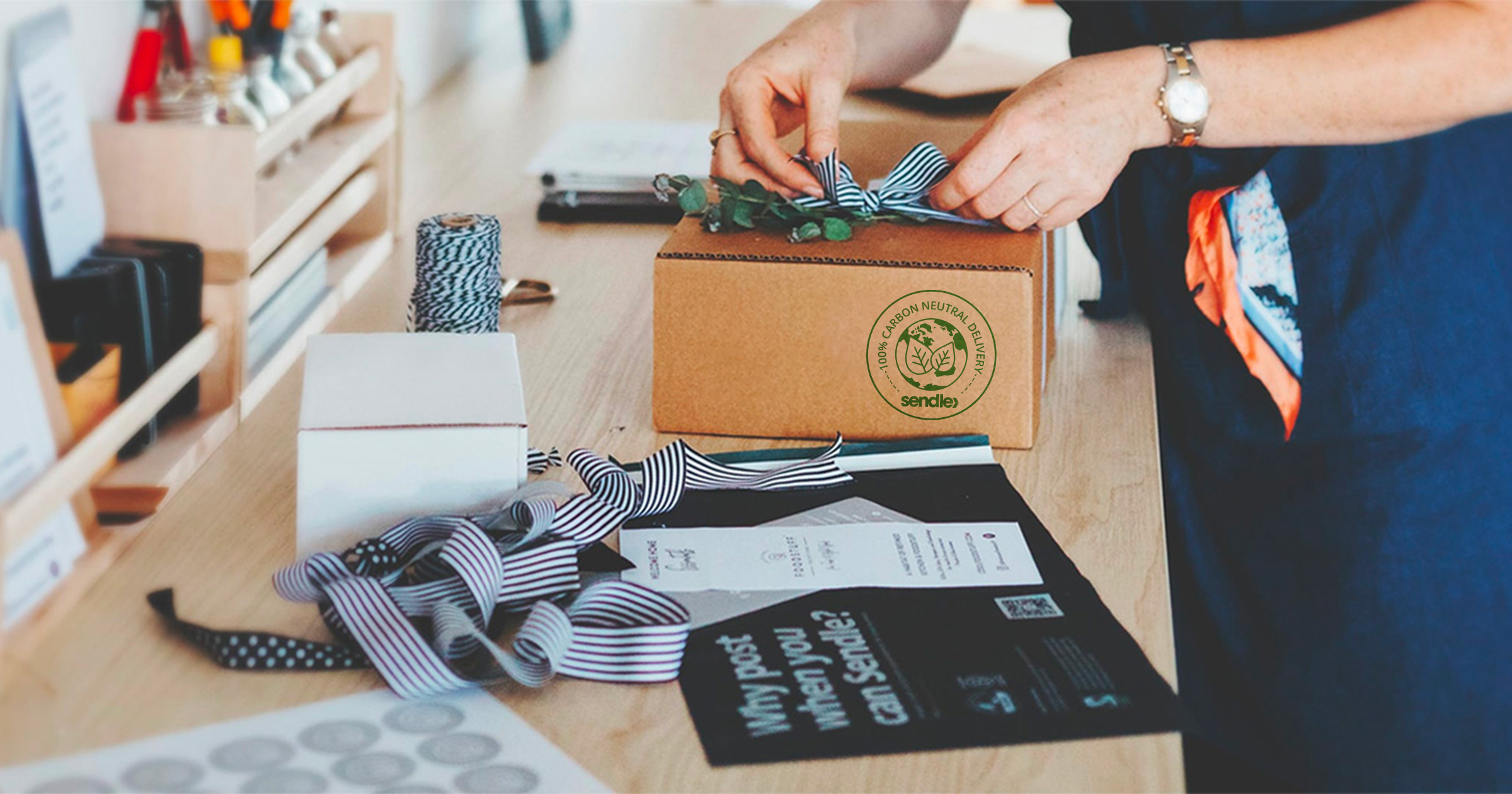 Luckily most carriers have recognized this and are committed to offsetting the emissions caused by deliveries.
Evaluate your carriers
Most carriers are on a similar same path—electric vehicles, carbon neutral or net zero operations, waste reduction programs, corporate transparency, renewable power, less consumption, and community projects.
For example, Sendle measures the highest amount of possible emissions from all shipments and offset by investing in environmental projects in Australia and all over the world. Funding carbon capture initiatives erases the carbon footprint of the delivery.
By researching what efforts carriers are making to offset their carbon emissions can help choose a partner that will shrink your overall carbon footprint.
Optimize shipping
Retailers can also take action to reduce last-mile emissions by optimizing their shipping process to reduce the number of trips that need to be made.
Retailers should ensure they are shipping products in correctly-sized boxes, so carriers can maximize the number of parcels they can fit in the delivery van.
Sending a multi-item order in more than one package should also be avoided.
This can be difficult when items are out of stock or stored at different distribution centers, however, retailers can help by providing customers with the option to wait a little longer and consolidate their parcels.
3. Measure. Improve. Communicate.
As they say, what gets measured gets done. Sticking to your sustainability goals and making meaningful change requires adopting new metrics and tracking your progress.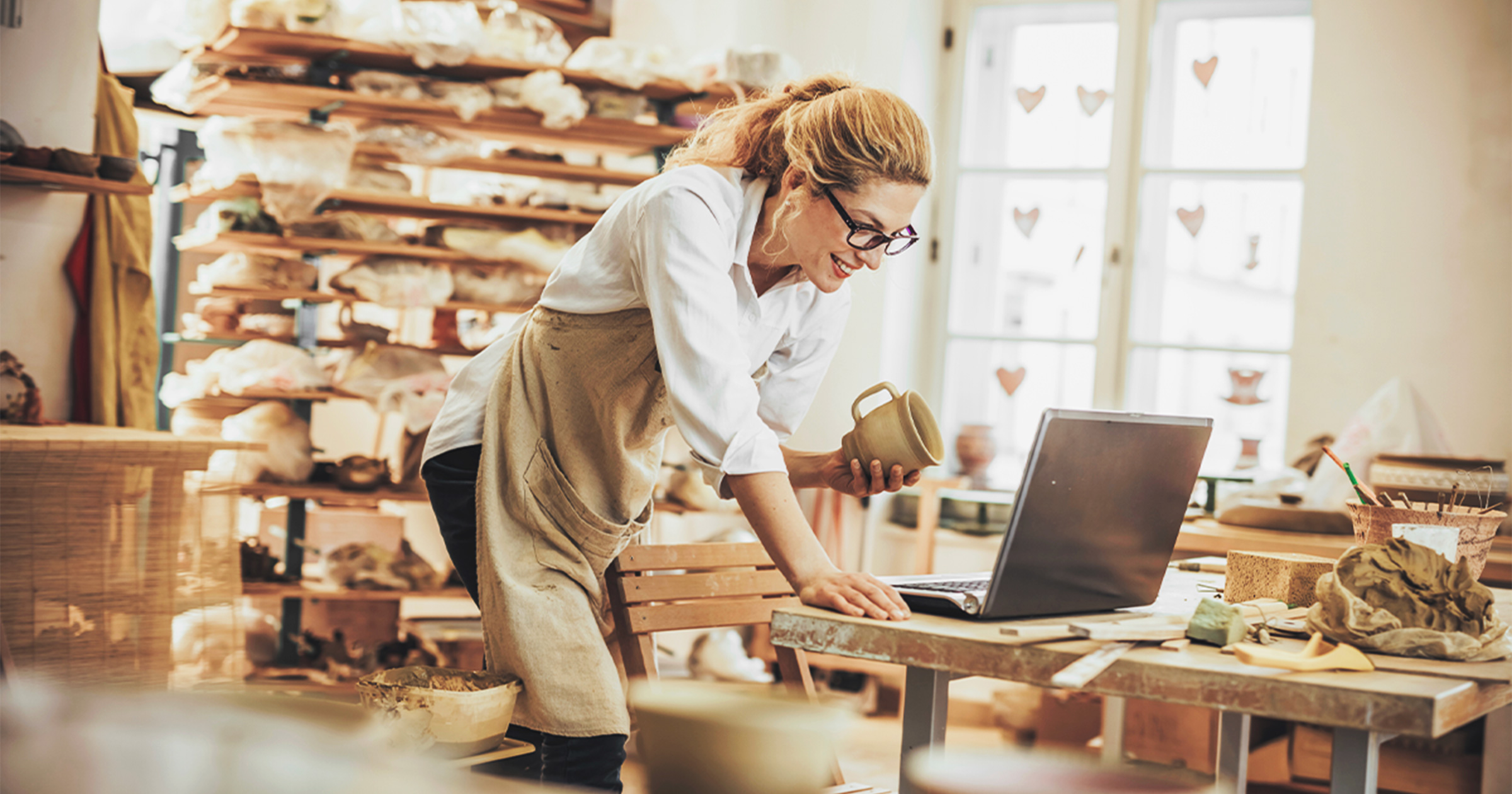 The B Impact Assessment is a free tool designed to help holistically measure business performance and impact on its workers, community, environment, and customers.
Created by the B Lab, the tool requires a rigorous assessment of your business's operations.
Once you start making more and more improvements, you will have compelling stories to tell your customers, helping to build brand and customer loyalty.
Not communicating about sustainability issues can be risky, as eco-conscious customers will fill in the gaps—either accurately or inaccurately.
Future focus on sustainability
The distribution, packaging, and return of online goods is a major contributor to carbon emissions.
With online sales predicted to grow, making online shopping more sustainable is critical to ensure the long-term viability of your business.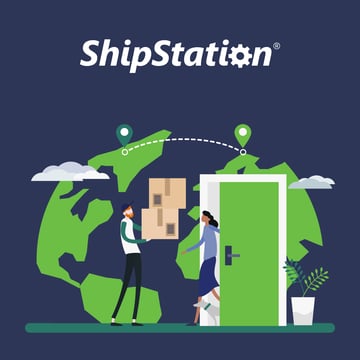 In a new eBook produced by ShipStation, Shannon Ingrey, Vice President & General Manager APAC at BigCommerce, explains why sustainability is firmly on the agenda in 2021.
"2020 was a year of significant change for the retail industry. While sustainability may have taken a backseat during the challenges that last year brought about, as we gain a better foothold against COVID-19 the environmental impacts of eCommerce—from delivery to packaging and more—are again becoming front-of-mind," Ingrey said.
While sustainability concerns were less prominent during the pandemic, with customers prioritizing health and safety, the long-term trend is here to stay.
Shoppers want more sustainable options and are voting with their wallets, choosing companies that represent their values.
Author bio: Camila Lima is the Field Marketing Manager, ANZ At ShipStation, a cloud-based solution automating the entire order fulfilment and return workflows for hundreds of thousands of eCommerce stores, integrating over 100 selling channels, 40 carriers, and 100 tangent eCommerce solutions.
Learn more about how to make your shipping more sustainable and environmentally friendly by downloading ShipStation's free ebook Happy Planet, Happy Customers.