February 14, 2023
How to reduce your carbon footprint with conscious consumerism
by Sofia Insua and Alissa Holder
Online shopping is fun, convenient and useful, but there is a hidden cost to the planet. Thankfully, conscious consumerism is the purchasing panacea we've been waiting for!
In years gone by, panic buying and last minute shopping were confined to annual shopping events like Christmas and Boxing Day sales. When COVID-19 came along, it dramatically changed the way we shop, and the trend towards eCommerce isn't showing signs of slowing down.
Speaking of Christmas, each year, Australians use more than 150,000km of wrapping paper to keep those pressies hidden from inquisitive peepers. That's enough to wrap around Earth's equator four times!
So, how can you be more mindful of your consumption without drastic lifestyle changes (we like cat food subscriptions, too)?
Conscious consumerism is the act of mindful consumption – thinking of the potential consequences of your purchase, and whether you might fix or repurpose something else, before you hit 'Buy'. Let's revisit common online shopping habits and how we can improve them to lessen our carbon footprint.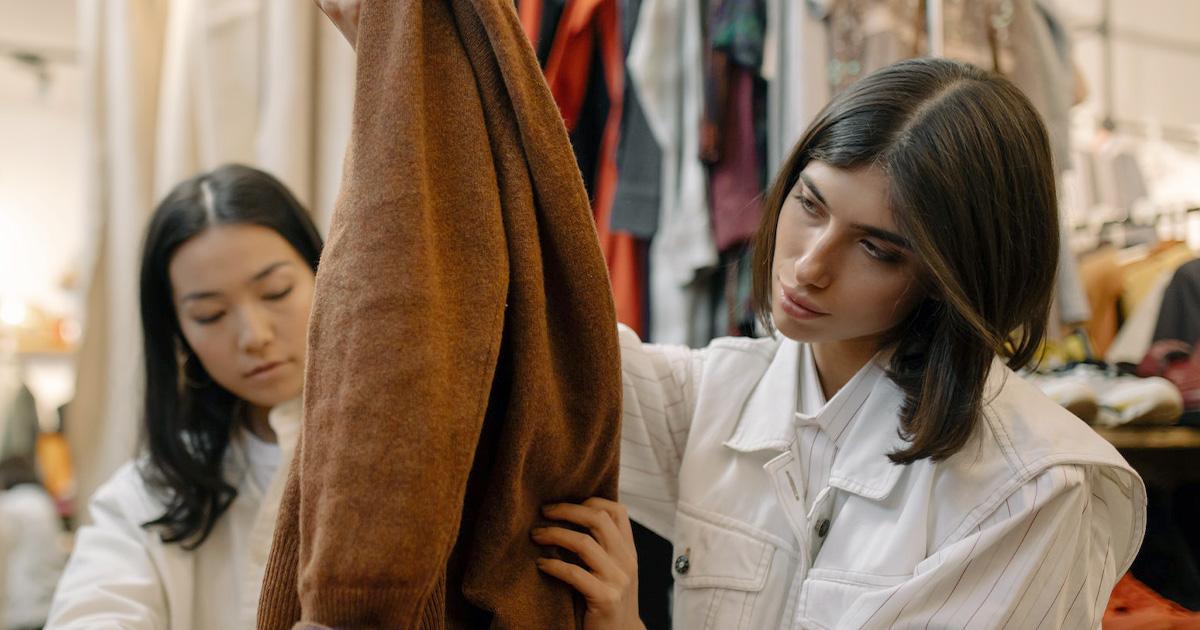 Conscious consumers are being more selective about the products they purchase
What is conscious consumerism?
Conscious consumerism, also known as ethical consumerism or conscientious consumerism, is a way of sourcing, purchasing, and disposing of needs and wants in a socially and environmentally friendly way. It's a lifestyle choice, which explains why many more people are less inclined to buy fast fashion. They're becoming increasingly concerned about whether or not a product is ethically sourced and produced.
A conscious consumer is an educated buyer who's done their research before making a purchase. They fact check brands that claim to be sustainable, ethical, circular, and any other claims that could simply be clever marketing or greenwashing.
The rise of green eCommerce
Conscious consumerism has brought about a global shift in the way companies make decisions. After all, without the support of their customers, companies simply won't survive, especially in this digital age.
One of the more recent shifts we've seen is green eCommerce.
Green eCommerce is a trend within the world of eCommerce that follows practices and uses sales methods, including packaging and shipping, to reduce impact on the environment. It's all about finding ways to profit without harming the planet.
At Sendle we believe shipping can be good for the world, and in that sense shopping can be too. ~ Laura Hill, Sendle Managing Director.
Interestingly enough, green eCommerce is also breeding more conscious consumers through awareness. Ticker's Green eComm episode on conscious consumerism with Sendle, Green Friday, and Seed & Sprout is all about their shared mission to disrupt traditional retail consumerism, in favour of a greener, more conscious approach.
Watch or listen below as Laura (Sendle Australia's General Manager), Peter (co-founder of Green Friday), and Sophie (Seed & Sprout founder) discuss how growth and change in consumer behaviour will continue to shape the way we shop in Australia.
Shopping events like Green Friday, as well as sustainability commitments from brands like Seed & Sprout, and Sendle are proof that a business can be eco-friendly and profitable.


Sendle's Ticker Green eComm episode 2: The rise of conscious consumerism
5 ways to be a conscious consumer in Australia
Small businesses can play a significant role in reducing the harm of shipping and eCommerce. And, there are plenty of opportunities to practice sustainability at home, in the office, and especially while shopping online!
Here are five ways to be a conscious consumer and reduce your carbon footprint:
1. Invest in refillable containers
Why buy disposable when you can just refill? From coffee mugs and tumblers to shampoos, makeup, and detergent, there are so many ways to cut out disposable containers (especially when there are refill stations near you). Some cafes give small discounts to buyers with reusable coffee containers, which you can also use to ditch the plastic water bottles.
A sustainable marketplace like RETURNR offers a membership program based in Australia that allows you not only to grocery shop zero waste online, but also remove disposables from your kitchen through a return service.
2. Shop from your local community
When looking for a product, there's a possibility that there's a small business nearby offering the same thing. A quick google search will do. Plus, you get to meet and network with members of your local community. You may even open yourself up to other local stores and some cool business tips.
If you're buying food, enjoy your local farmer's market and pick up some fresh breads, flowers, and produce. They're healthier and fresher than the chemically formulated stuff.
Can't find what you're looking for near home? Try finding businesses that ship sustainably with Sendle so you'll know your carbon footprints are covered! You can read more about our small business community and their customer stories to learn about their products.
3. Choose less packaging
Sometimes, while restocking on groceries, you're met with a bunch of unnecessary packaging. Those apples don't need a plastic cover, and neither do those berries. Buying whole fruit (rather than pre-sliced and packaged fruit) is often cheaper, will last longer, and is healthier – nasties can be introduced during the cutting, handling and packaging process, as well as preservatives.
It's also a matter of choosing the eco-friendly option! It's better to buy your eggs in cardboard cartons instead of plastic. Pick organic cleaning agents (like vinegar), and opt for loose leaf tea over tea bags that often contain micro-plastics. Just don't forget to bring your grocery tote so you won't need to buy a new one (we're all guilty of this).
4. Do your research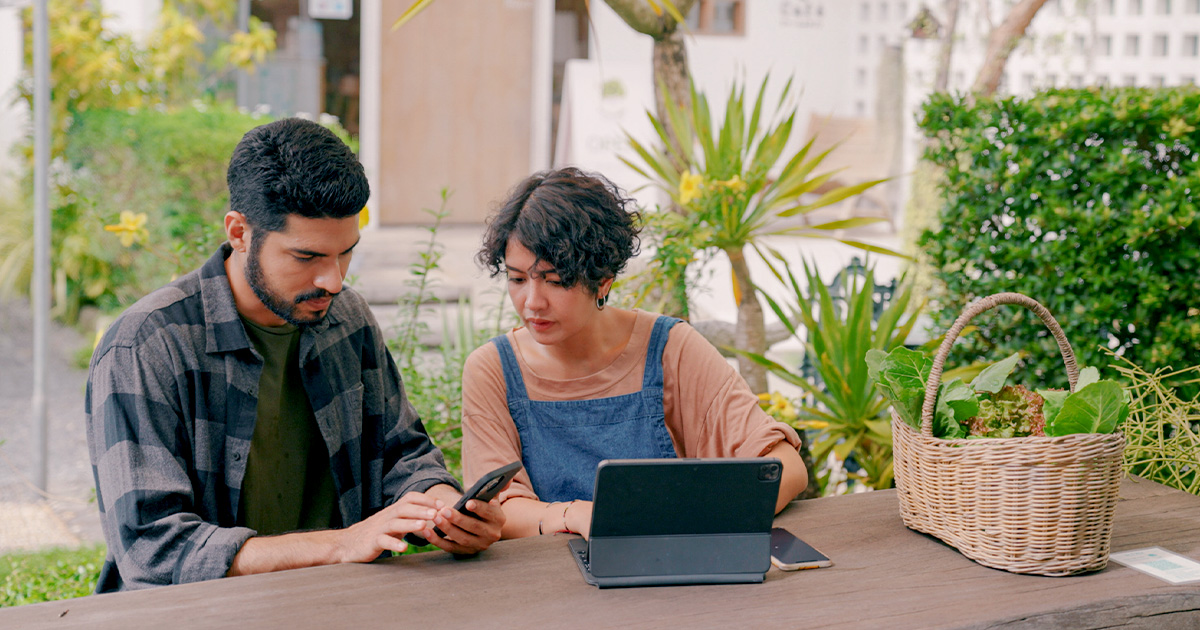 Do your homework before you buy to ensure you're supporting an ethical business

Before buying a product or supporting a new business, do some detective work:
Is it ethically sourced?
Is it cruelty free?
Is it organic and/or vegan?
Is it made ethically in a factory or warehouse where people are treated with respect?
Does the business support minority groups that you belong to or support as well?
Does the business offset its carbon emissions?
Does the business get rid of waste responsibly?
You can check the store's website for more information and fact check. Check out Sendle's environmental impact to see all the ways we've been making a green mark with every parcel shipped.
5. Repair instead of replace
Material obsolescence is the norm nowadays. This means that things are no longer created to last, but to be replaced. Some gadgets are even intentionally made so they can only be replaced instead of fixed.
However, throwing away your electronics can be more harmful than you think. Batteries and other hardware in gadgets like your phone have toxic chemicals in them that can have serious environmental and health repercussions when not disposed of properly.
So before you replace technology, contact your nearest repair technicians if there's something they can do to replace a broken part or get something up and running again!
And, if you can't repair it, make sure you dispose of your eWaste thoughtfully.
Ship 100% carbon neutral
Not a lot of businesses can claim carbon neutral and climate neutral certification, but we can!
Sendle is proud to be Australia's first 100% carbon neutral shipper. Each year 1 billion parcels are sent across Australia alone. And, each one of those parcels has an impact on the environment. Now imagine if those parcels are shipped without carbon emissions? Exactly.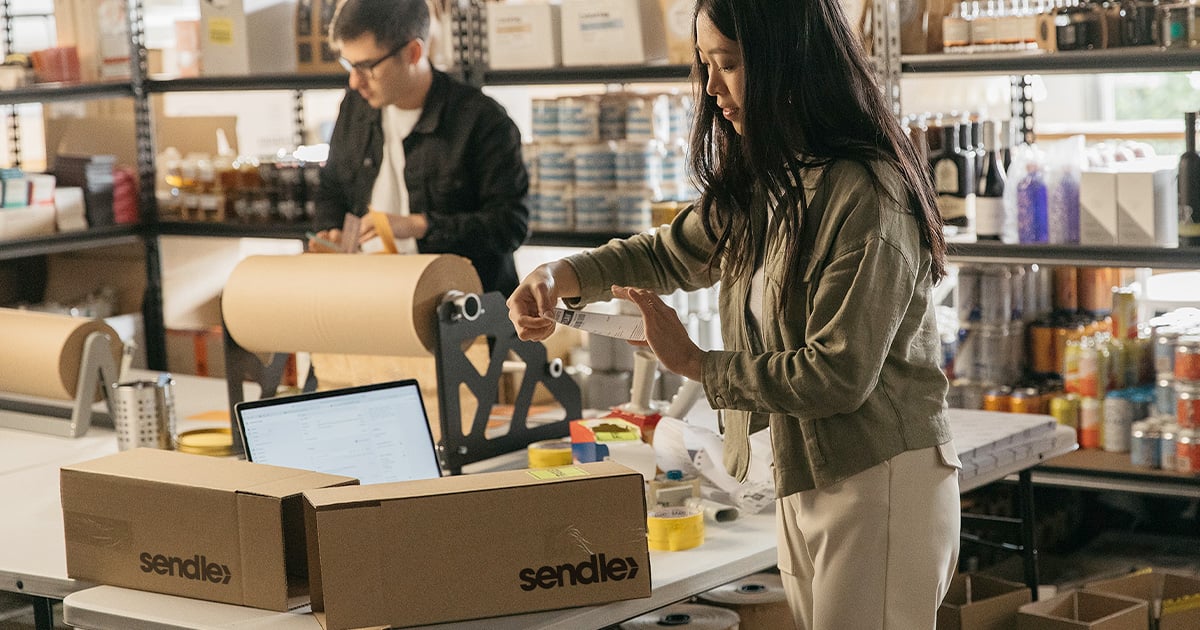 Shipping with Sendle is simple, fast, and green!

As an officially climate neutral certified B Corp, Sendle is the top choice for sustainable shipping. Whether you're sending Christmas cards or Birthday presents, you can reduce your carbon emissions by shipping with Sendle. Check out our sweet suite of shipping services today!