January 31, 2023
Circular economy: the global trend turning trash into cash
by Chelsie Mew
Now that the season of gift giving is well and truly over, you might find yourself with some things that aren't quite you. The good news? There's a planet-friendly way you can turn your trash into cash. It's called the circular economy.
It's a dilemma. Being more sustainable is one of your new year's resolutions, but now you find yourself with a few gifts you're not sure what to do with.
You could pop them in a box and hide them under the bed. You could put that candle that smells remarkably similar to grandma's perfume in the bathroom with the intention to NEVER burn it. Or you could give it a new life and tap into the circular economy (and make some money while you're at it).
'The what economy?', I hear you ask. Let me break it down for you.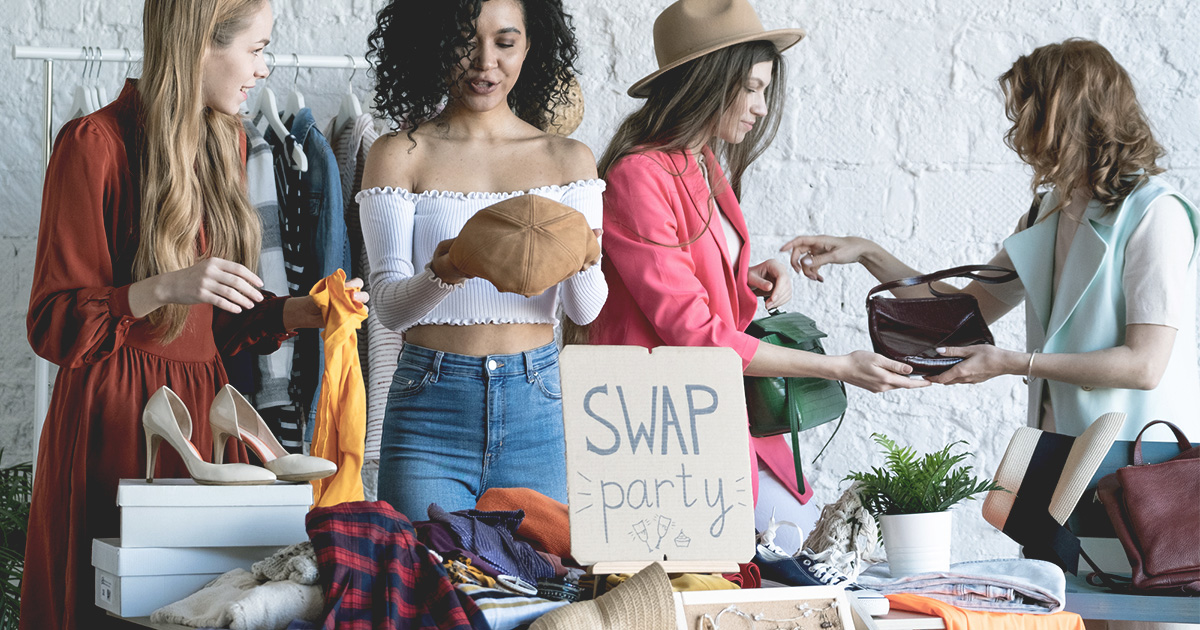 Moving away from a linear economy is what our planet needs
The word 'economy' is anything but sexy. If it bores you to death or has your inner Homer Simpson brain play the circus song on repeat, you're not alone. But stick with me here.
We currently live in a linear economy where we take raw materials from the ground and turn them into a product. Once that product is no longer needed or is broken, we throw it away.
We're currently trying to build a better recycling economy. While recycling sounds like the answer, it's not a perfect system. In fact, only some materials can be infinitely recycled. Most can only be recycled a few times before breaking down and needing to be thrown away. Plastic is the perfect example of this.
Recycling is a solution to the wrong problem.
Enter, the circular economy. The holy grail, if you will.
The circular economy is a system where we take raw materials from the ground and make products that can be reused and repaired.
Instead of finding a way to recycle materials, it seeks to design long lasting products instead.
It's about finding ways to reuse, repair and repurpose the things we already have, or the things our community have.
If you're eager to learn more about these systems, read our beginners guide to the circular economy, or check out our Ticker TV episode, 'Shifting to a circular business model with Buy Nothing New and Sendle', below.
Shifting to a circular business model with Buy Nothing New and Sendle
How to breathe new life into unwanted gifts
Now that January is in full swing and we're settling back into life, you may have some gifts lying around that don't quite fit in.
The old saying really is true: one person's trash is another's treasure. Especially now that we have access to the second hand market literally at our fingertips. We can easily get rid of the things we no longer want or need (and make some money in the process).
Selling the things you don't use is a great way to tap into the circular economy. It keeps these products in the system for longer and stops them from ending up in landfill.
Dropping your unwanted stuff at your local opp shop or charity bin is an option, but you can't be sure they'll end up on the shelves.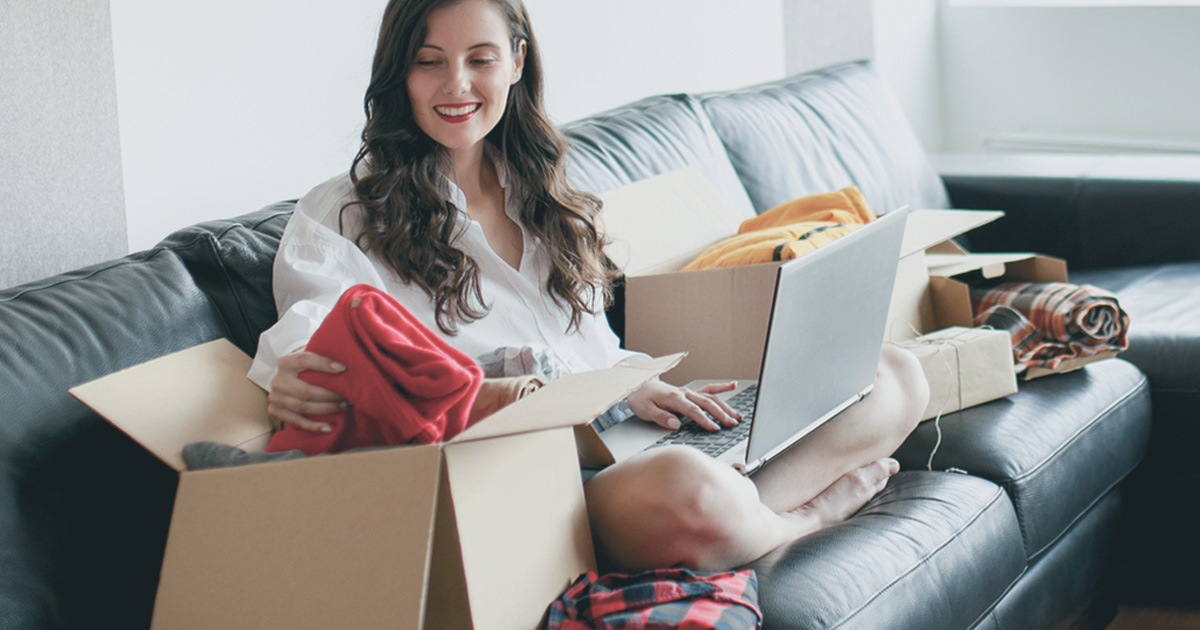 Of all the things that end up at a charity shop, one third is considered good enough to sell, one third is exported (and possibly gets disposed of anyway), and the remaining third ends up in landfill, according to 1 Million Women.
If selling your stuff online feels a little daunting to jump head first into, start small. Give things away for free on Facebook Marketplace (your local Buy Nothing New group or Good Karma Network are great places to start) or Gumtree. You'll be surprised how quickly people jump on free local stuff.
But, if you're ready to make a bit of cash on the side, then there's plenty of platforms to get into the circular economy groove in just a few clicks.
Start reselling online, today
It doesn't take much to sell your unwanted stuff online. All you need is your mobile phone and some natural light.
1. Take eye-catching, clear photos
Selling online is all about the photos. Make sure your photos are in focus and not blurry:
Take photos in the middle of the day with lots of natural light.
On your phone screen, tap on the item you're photographing to make sure your phone camera focuses on it and not on the cat in the background.
If possible, take photos on a surface against a plain wall. This will allow the item to stand out in the image.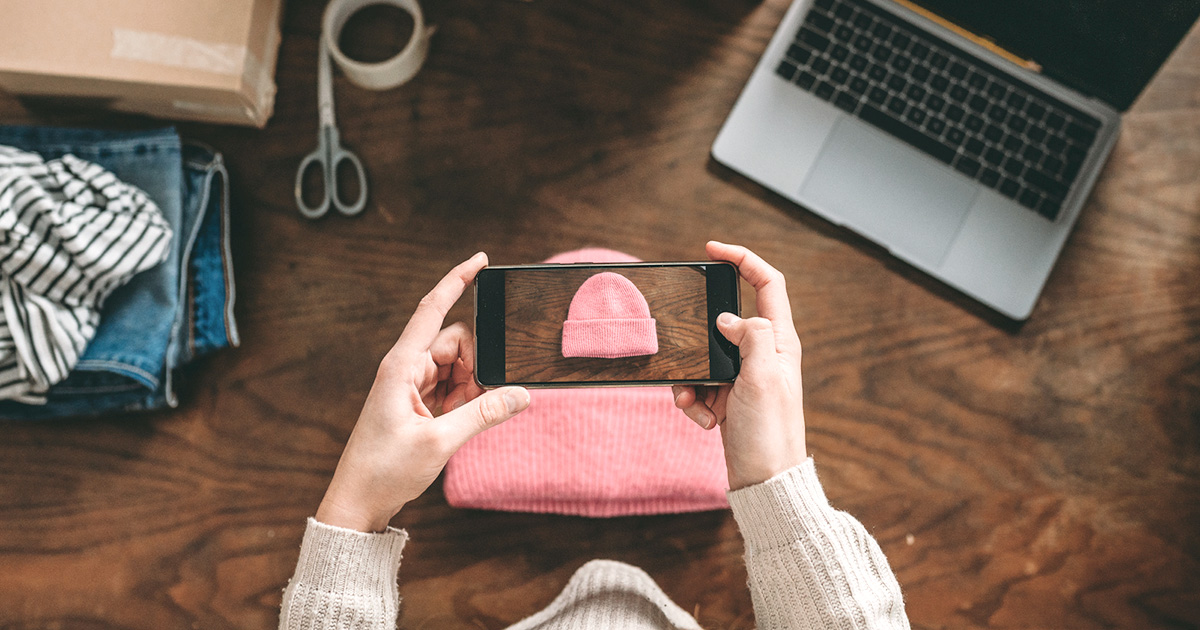 2. Choose your reselling platform
Where to start selling depends on what you're selling.
Here are a few resale websites and apps that are integrated with Sendle to make selling and sending a breeze:
3. Upload your items and watch the cash roll in
Once you've uploaded a few items to a platform, it gets a lot easier. So while you're at it, go through your wardrobe and sell any clothes you no longer wear (the solution to fast fashion).
You'll be shocked to know that the average Australian has $500 worth of clothes sitting unworn in their wardrobes. So you never know, you could be sitting on a goldmine.
If you're not getting any bites online, you could even recycle your clothing through Upparel. Upparel do the heavy lifting for you and reuse, recycle or repurpose 100% of textiles that come to them. And they don't export!
Already sell online?
For business owners, the circular economy is full of untapped opportunities.
The resale market is booming, growing 11-times faster than traditional retail. Not to mention nearly 50% of consumers around the world are choosing to spend their money with businesses that are committed to sustainability.
But you don't necessarily have to shift your entire business to a circular model. Especially if you're a small business just trying to get by. You can, however, start implementing circular products and processes into your business, and slowly, over time, you'll find yourself running a circular business.
That could look like:
Sourcing one-off, unique products from opp shops and online second hand resale sites
Creating a take-back program where you encourage your customers to send back your products they no longer want or that are broken, so you can repair and resell
To get your creative juices flowing, here are some examples of thriving businesses with a circular model.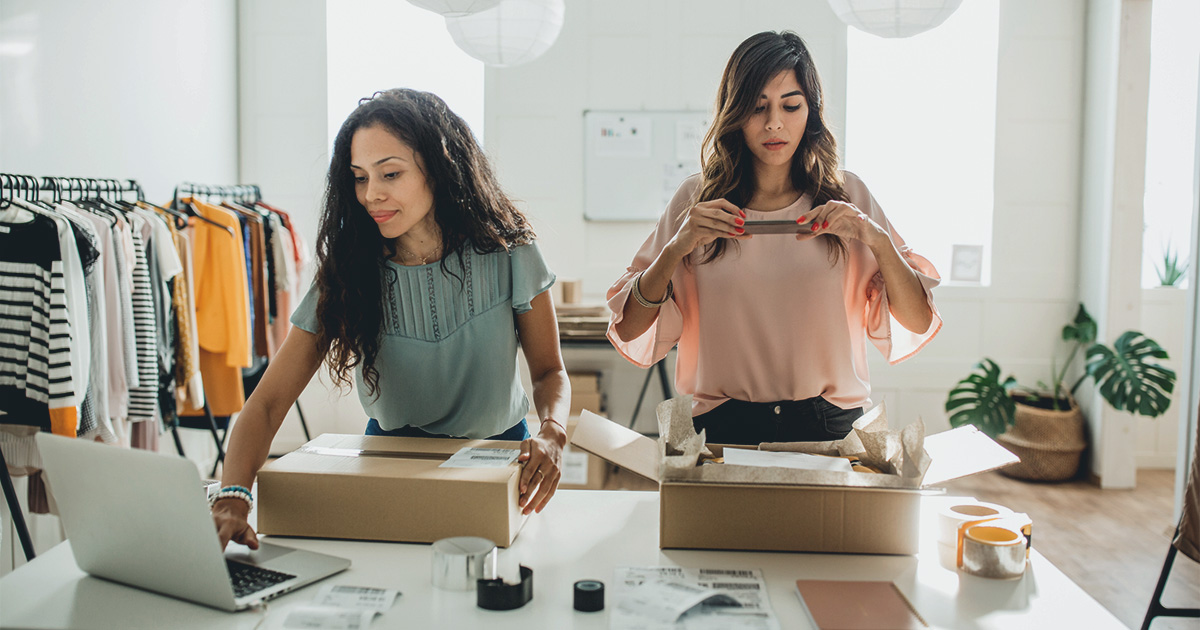 Carbon neutral returns
Returns are just a part of selling online. No matter how well you describe the product or communicate with the customer, you're bound to find yourself needing to arrange a return.
We make it really easy for you with return labels.
Returns are a bit of a sustainability issue, as they increase the carbon footprint of the product. But we offer 100% carbon neutral returns, helping reduce the impact of the reverse supply chain.
So what are you waiting for? Time to tap into the circular economy and resell the stuff that's just collecting dust in your home.