January 14, 2021
Comparison shopping: Drive store traffic with price comparison websites
by Heather Compton
More and more people are turning to price comparison websites to find what they want at the most competitive prices. A

study by Forrester

found that 74% of customers use search engines to compare products when shopping online.
Google Shopping, a truly massive price comparison engine, receives over 40,000 search queries every second!
So if you've chosen not to market your business on a price comparison site, you could be missing out on valuable traffic and sales.
What are price comparison websites?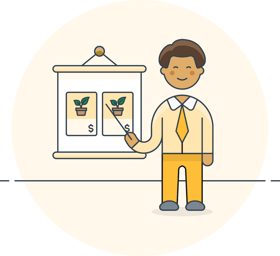 Also known as comparison shopping engines (CSEs), price comparison websites and apps conveniently show customers products from a variety of retailers all on one page.
Consumers who are researching where to find certain products can use CSEs to compare and contrast items without having to trawl the internet for hours. What an idea!
After viewing a list of products based on their search term, shoppers can click straight through to an eCommerce store and make a purchase.
Image: Google Shopping
How do comparison websites work?
Most CSEs work on a 'cost-per-click' basis, so you're charged when shoppers click through to your website, whereas on others you don't pay any fees unless you make a sale.
Doing your research about fees, minimum spend amounts, and contract periods will help inform your decision on which ones will work best for your store.
Some CSEs require more technical knowledge than others, but most are simple to implement and super user friendly.
What are some examples of price comparison sites?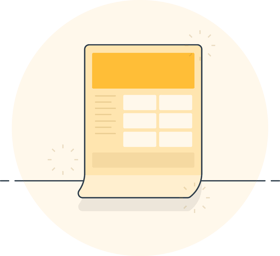 If you want to reach consumers online, making it easy to compare your items with similar products will increase your visibility and mean a convenient shopping experience for potential buyers.
Some of the most popular price comparison sites and apps are Google Shopping, PriceGrabber, Bizrate, and Shopzilla.
Google Shopping is particularly popular with eCommerce store owners as it offers free listings and is probably the largest, most well-known comparison shopping site—giving eCommerce business owners a higher chance of exposure to more shoppers.
Price comparison sites in Australia
PayLessDeal is one of the most commonly used Australian price comparison websites, offering millions of products in innumerable categories.
GetPrice lists products in popular niches such as clothing, electronics, and books, with prices listed for businesses in specific cities such as Melbourne, Perth, and Sydney.
Price comparison sites in the US
BizRate is a super user-friendly price comparison site that also allows price alerts, offers a huge range of products, and hundreds of links to PDF user manuals for more technical devices.
PriceGrabber is a great tool, especially for store owners and shoppers hoping to do research into a wide range of items. One benefit of this site for retailers is that your store also gets listed on Yahoo Shopping.
Sites that are not quite CSEs
Although Amazon and Etsy are technically marketplaces and not price comparison sites, they work in a similar way, allowing people to search and compare products and pricing from a variety of sellers.
You might have heard of CamelCamelCamel, too, which is a price-tracking website for products mostly sold on Amazon.
Image: PayLessDeal
What are the benefits of comparison shopping for consumers?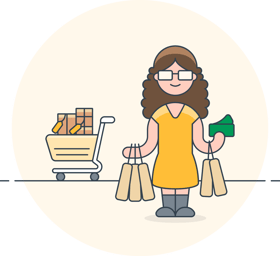 Every shopper wants to save money when they spend online—whether on flights, groceries, makeup, or Grandma's 80th birthday present.
Price comparison websites make life really easy for customers by presenting a list of relevant products all at once.
Sites like LastMinute show customers the best hotel, flight, car hire, and holiday package deals that can be sorted and filtered according to user preference.
In 2019, LastMinute took a massive 5.25 million bookings from consumers looking for the best travel deals online—a 17% increase on the previous year.
Image: LastMinute
Comparison shopping engines make life more convenient for consumers—saving time, eliminating confusion, and giving them the ability to discover specific products with minimal effort.
In one glance, a shopper can view prices, customer reviews, and delivery costs without having to annoyingly switch between 50 browser tabs. 🤯
Image: Google Shopping
What are the benefits of price comparison sites for retailers?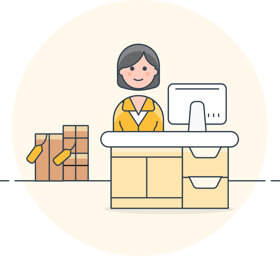 There are a few compelling benefits to getting your stuff up on these comparison sites.
Your product will reach more customers.
Without the help of CSEs, these customers may have only been found via successful SEO practices, social media marketing, and effective social proof.
The best part?
These shoppers are more likely to have strong intent to buy as they're further along the sales funnel.
That means less chance of abandoned carts and lower bounce rates.
Even if your products aren't the cheapest out there, getting exposure on comparison shopping sites can dramatically increase your exposure to customers.
If stores offering more competitive prices have sold out of a product (or even just offer a less pleasing shopping experience), you could be the stop next on a shopper's search.
Your physical shop could stand to benefit.
According to a recent study, 72% of Millennials research shopping options online before heading to a brick and mortar shop or mall.
The more places that your physical or eCommerce store can be found online, the higher your chances are of making a sale.
Connecting with them through as many of their pre-purchase touchpoints as possible assures that you will be top of mind—whether they are buying online or in person.
You can compete against the retail giants.
By pricing strategically, you can stand up to the big guys. You can even wind up receiving traffic that would otherwise go to the bigger players like Target, Kmart, and Walmart.
The advantage of being on a price comparison site is that you have a chance of getting a slice of market share by making your competitively priced products visible to shoppers who are ready to buy.
You'll have a powerful research tool at your fingertips.
A price comparison site can help you investigate what prices work well for your competitors and help you formulate your own pricing strategies.
You can discover new brands popping up in your niche before your customers do in order to fine-tune your competitive edge and get ahead.
What's the best price comparison site?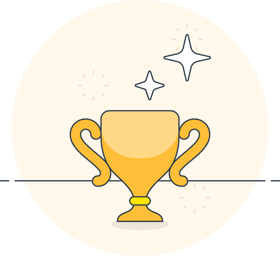 The best comparison site for your small business all depends on your store's eCommerce strategy.
Where do your potential customers look for deals online?
What are the CSEs that favor your type of product?
Test out a few different sites to see what works for your business.
Being on more than one comparison site can help get your product in front of even more shoppers, boost traffic, and increase sales.
Experiment with the number of products you offer, different levels of price reduction, and the return on investment (ROI) that each approach yields.
More important than which comparison site you choose is the way you handle customers once they're on your site. This will make the difference between a sale or a run in another direction.
That means an intuitive checkout process, amazing customer service, and a standout delivery process.
Creating a successful business strategy doesn't come down to one thing. But, every little thing counts and together makes for a strong and resilient business.