November 16, 2022
Holiday promotion ideas to capture more customers this season
by Sendle Team
Don't be caught off guard this holiday season. Because this year (*queue Billy Mack's Love Actually song tune*) inflation is all around us. Shoppers are expected to buy fewer holiday gifts, hunt for deals and promotions and stretch their hard-earned to cope with rising prices.
You may notice a dip in sales but, remember, it's not personal. In what may offer you some relief, the holiday season is still the busiest time to buy. Although people are buying less, they are still buying!
Here's how to beef up promotions and woo a tougher crowd this holiday season:
5 ways to drive sales and customer loyalty
1. Discounts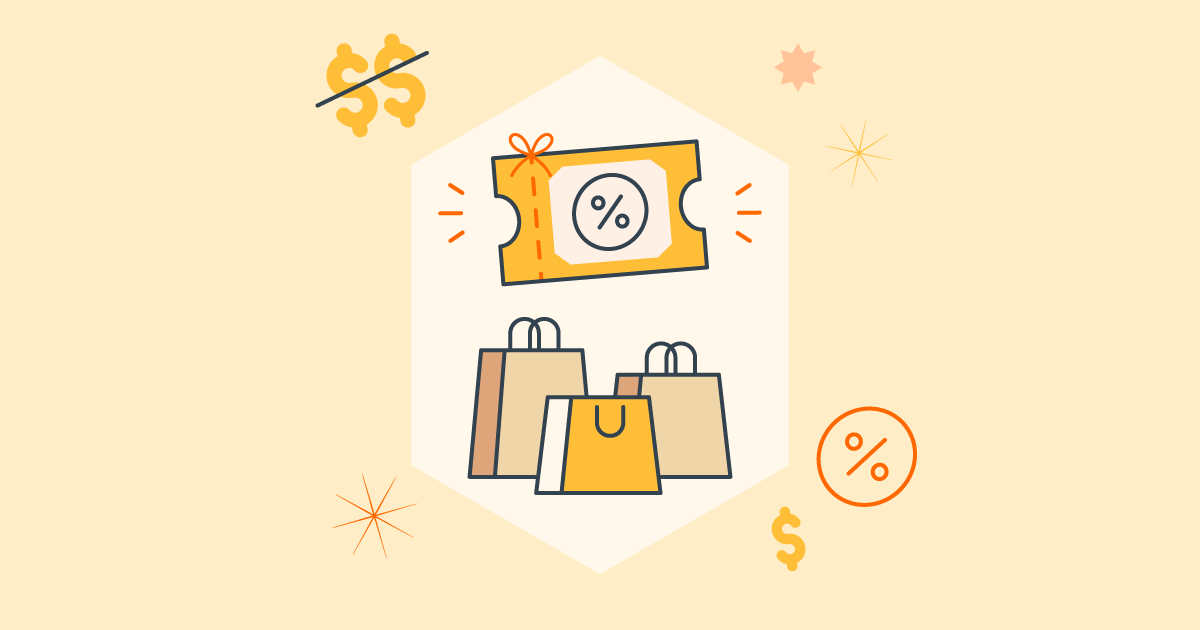 Offering promotions during a time of economic instability can feel like a double edged sword. On one hand, discounts can entice cost-conscious shoppers. On the other hand, discounts can cut into already shrinking profit margins.
90% of inflation-weary shoppers are sizing up discounts, using coupons and bargain hunting, now more than ever. There's FOMO in the air and a fear of missing out on a good deal.
Trust us, discounts can pay off in the long run. By playing with time and benefit you will be able to attract more customers while promoting your products with a sense of urgency.
Rewarding seasonal customers with relatively discounted prices is a great marketing strategy to increase sales. For example: "Spend $50-100 and get 10% off, spend $100-200 and get 20% off".'
By making your discounts relative you are promoting higher AOV with greater customer discounts for the customers who support your company.
Using promo codes can create a loyal customer base. Promo codes can be provided to your loyal customers by signing up for email marketing, referring friends to generate promo codes, or bespoke offers for your customers. For example: 'Celebrate your birthday with 15% off!'.Promo codes with expiration dates will further increase sales, expressing the urgency of the deal.
If you have to raise prices due to inflation pressures, promo codes can be a way to keep your loyal customers happy.
A clever discount strategy should seek to accomplish at least one of the following: encourage multiple purchases, excite existing customers, or persuade on-the-fence ones.
2. Free shipping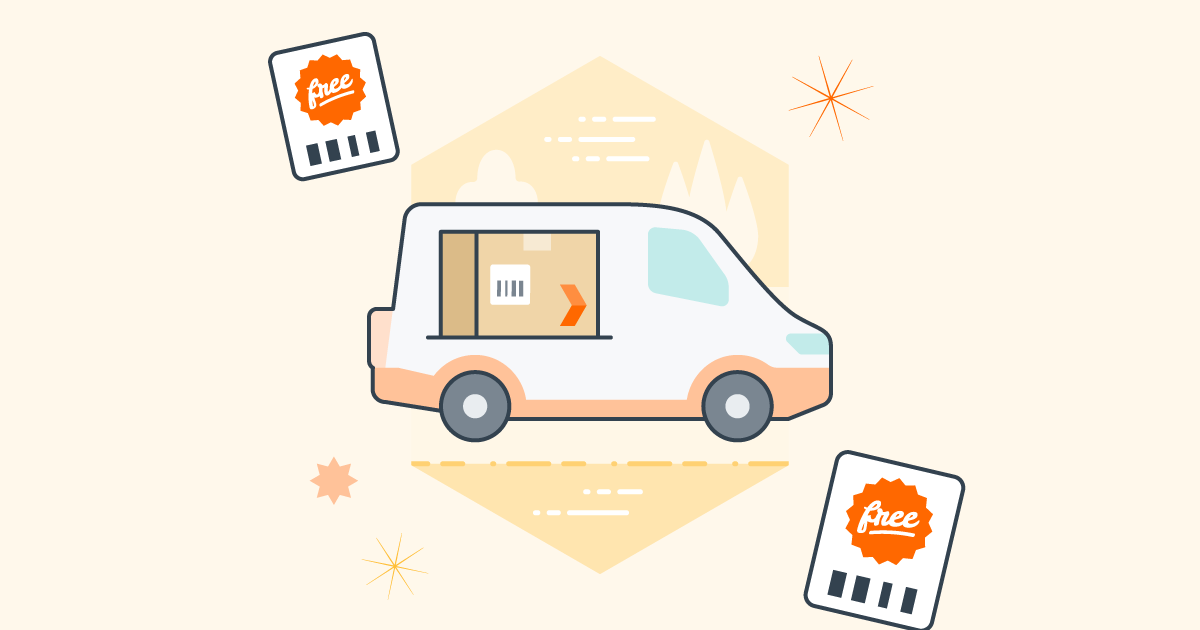 Small business owners have a love-hate relationship with free shipping.
Free shipping can make-or-break a sale, and keeps customers happy but can be a costly sales technique.
Just like with nutmeg or cinnamon, free shipping should be used sparingly.
With 90% of customers considering free shipping as the top incentive for them to shop more, think of it this way: free shipping = more opportunity to drive order volume up.
Introduce a "Buy two or more products" threshold or set a minimum price for customers to reach. For example, you've probably seen plenty of 'Get free shipping if you spend over $50' offers. That's because it works!
By simply increasing your product cost to make up the cost of free shipping, you can increase your AOV without the need to sacrifice revenue or compensate for any loss.
Shoppers will more often abandon their shopping carts because of the price of shipping than due to the price of the product itself. Avoiding these cart abandonments is important to gaining and keeping customers.
To work out this increase in product price, you'll need to calculate the markup by averaging the shipping cost per individual order.
This individual order cost may not cover the entirety of the shipping cost, but the AOV increase will.
3. Free gifts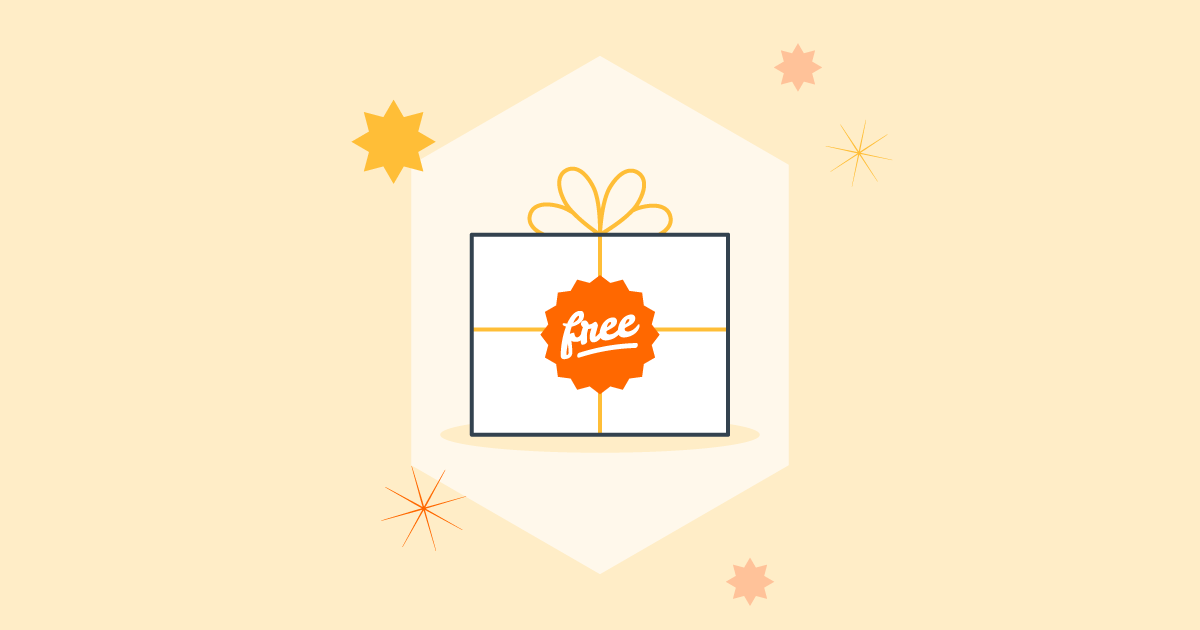 While offering free shipping and discounts can increase sales, offering free gifts can increase your loyalty base and customer purchase median.
Before you start doing mental math, panicked at the thought of an additional expense, note that free gifts don't have to be expensive or extravagant.
Free gifts can range from offering gift wrapping and free samples with orders, to collaborating with other companies who share similar values on giveaways.
For example, gift wrapping is simple, economical, and thoughtful. It provides customers with an option to modify their purchase to suit the recipient and creates loyalty opportunities with your customer base.
Much like gift wrapping, offering free samples with orders also develops loyalty with your customers, encouraging them to purchase more.
Free samples give them a taste for your brand, enticing them to come back and buy more.
Collaborating with like-minded businesses is also an effective and economical way to advertise, establish business relationships, and create marketing opportunities for you and collaborator's. Plus, you don't have to lose out on your own stock!
4. Add a personal touch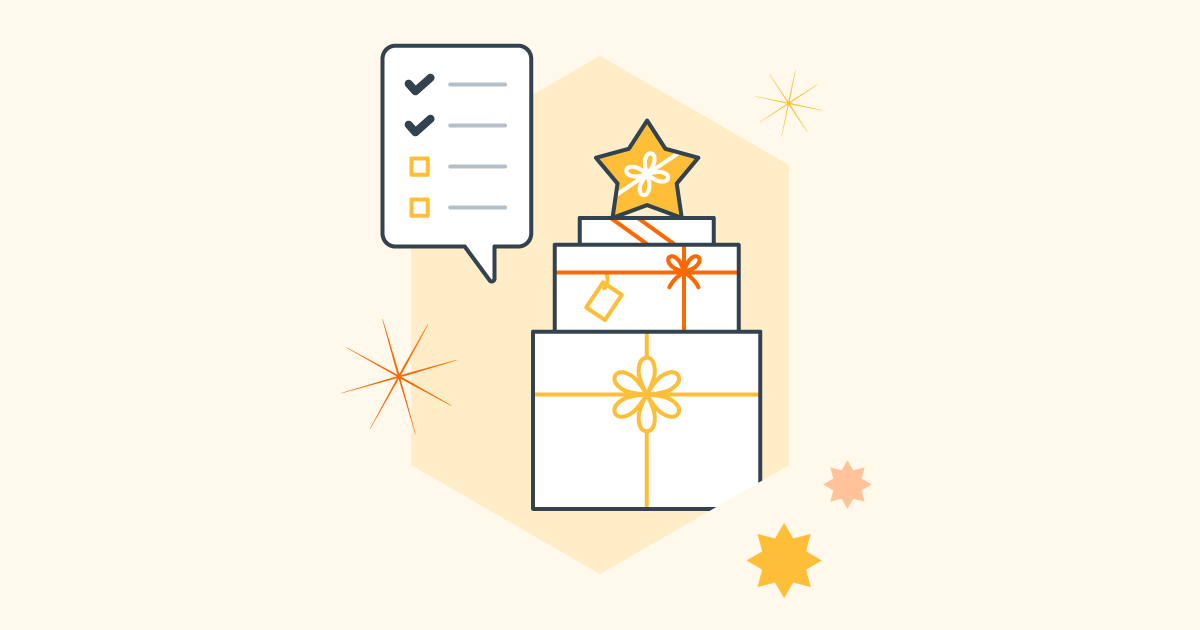 Mobile searches for 'gift ideas' historically increase after Black Friday and peak mid-December.
Make the most of this internet search traffic and increase sales purchases by designing special holiday gift guide content (a must-have for your inflation-ready promo strategy!)
The concept of bundled gift ideas and packages is a sure way to increase your AOV and the size of your customers shopping cart at checkout.
A gift guide can include a range of ideas for family members and friends with accompanying prices.
These holiday gift packages can include capturing concepts like:
a video game package for kids
a simple fermentation guide for young adults
themed chocolate boxes for those with a sweet tooth
beauty gifts for skin care enthusiasts
gift ideas for your dad who can't dress
wellness gifts for the workaholic
These gift ideas can be catered to any marketing persona depending on what your company sells! Adding a personal touch to your offering can really help turn a shopper into a customer, if done right.
By helping simplify your customers' holiday shopping, you have a unique chance to upsell through bundles and package deals.
5. Holiday email marketing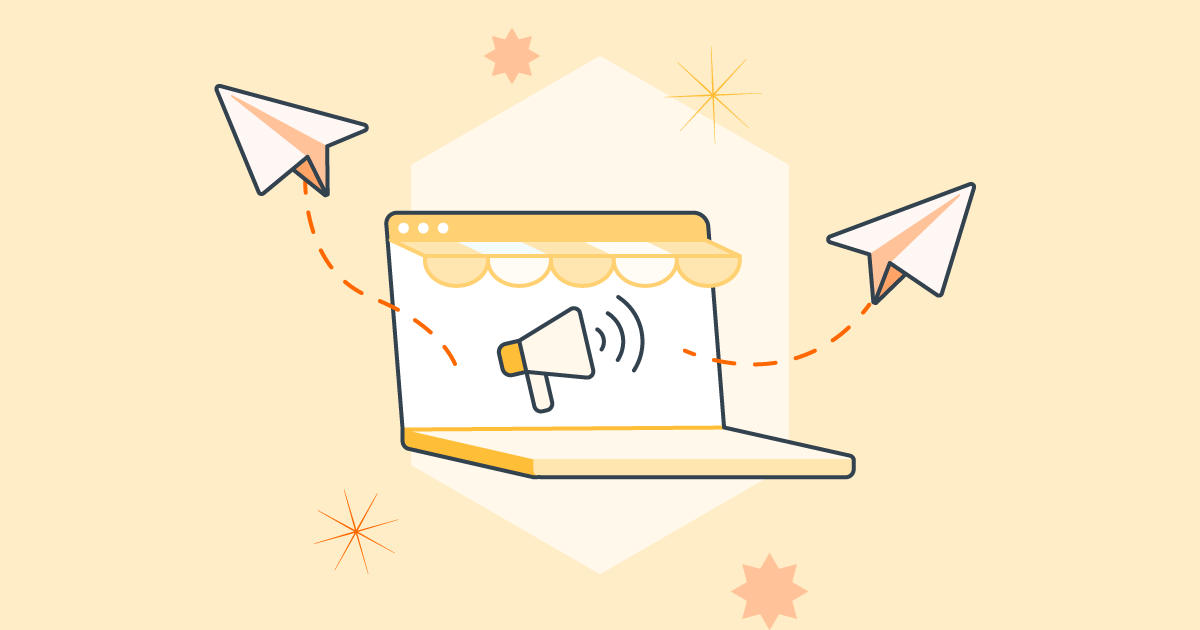 We know we sound like a broken record, but once again, shoppers are hungry for discounts and promotions.
This year, marketers anticipate email and SMS marketing will pull the most sales. Email and SMS are also your best bet for pushing out time-sensitive promotions and discounts.
Using email template generators can boost the aesthetic and promotional hook of your emails. Online applications like Vision6—among many other free websites out there—are available to provide small businesses with the tools to develop and design their own email marketing templates.
Try to segment your content in your emails with information designed specifically for your customers. You can do this by using Point of Sale software (POS) or Customer Relationship Management (CRM) software.
SMS marketing platforms like Omnisend can alert shoppers immediately to limited promotions, without being impacted by algorithmic timelines. You can also send trigger text messages to nudge on-the-fence shoppers and sweeten the deal with abandoned cart recovery discounts.
Time to start promoting!
Holiday promotions are an opportunity to get creative and drive a sense of excitement into your customers.
By employing a few or even one of the above essentials, you can prepare for tighter spending budgets and maintain momentum.
Now that you have all the essentials, it's time to put it into action!