November 12, 2020
Holiday promotion ideas to capture more customers this season
'Tis the season to get on top of your holiday marketing! With only weeks to maximize the influx of shoppers, you want them to stick around, get comfy, and buy your stuff.
Did you know: 81% of customers expect to be swayed by holiday promotions?
If you're a small business, you should already be thinking about the opportunities this holiday season can bring.
However, if you haven't started planning, don't fear! We've got some ideas to help you connect with your customers and increase sales and marketing relationships with your target audience.
Even if your business doesn't relate to the holiday season, that shouldn't mean you need to miss out on promoting yourself during the year's busiest time to buy.
No matter what you sell or who your target market is, there are ways to help grow your business and drive more sales this holiday season.
6 holiday promotion ideas to drive sales and customer loyalty
This season is a time for giving, so why not reward your customers and join in on the giving spirit of the season?
To help your business get the most out of this holiday season, here are a few holiday promotion ideas to help pull customers to your eCommerce store this holiday season.
Free shipping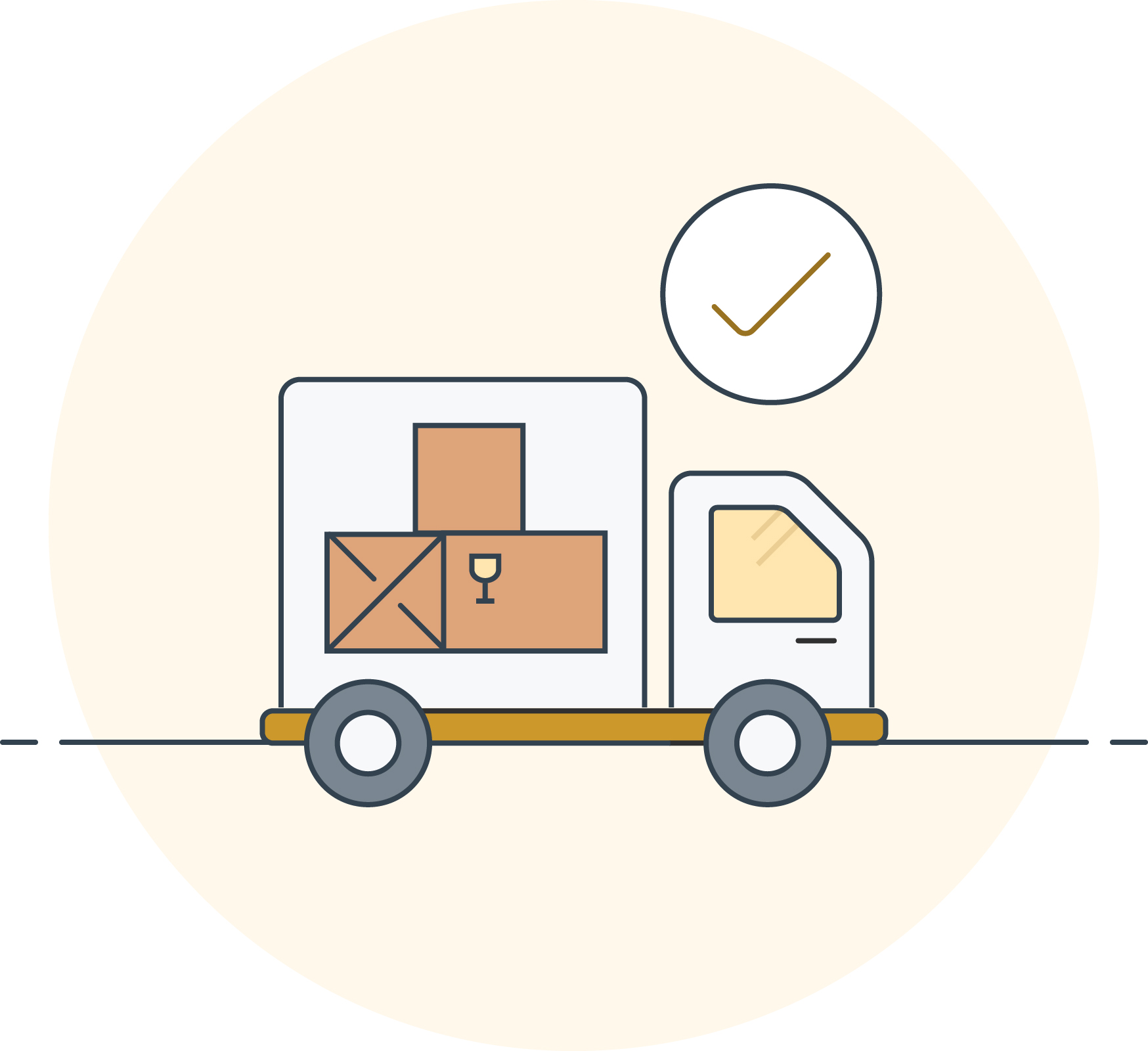 Free shipping is like the promotional whipped cream on your festive pavlova.
Who doesn't love free shipping?
By offering free shipping for your customers you can drive order volume up.
In the same way, you can drive sales even further, quantitatively, by setting a minimum price for customers to reach in order to get free shipping.
The fact is, shoppers are searching out free shipping during the holiday season. 90% of customers consider free shipping as the top incentive for them to shop more.
Free shipping is a small incentive that can allow for a whole lot of opportunity and orders for your business.
For example, you've probably seen plenty of 'Get free shipping if you spend over $50'.
That's because it works!
The average order value (AOV) of your company can grow when you use promotional incentives like free shipping. Spending over $50 may not work for you, but free shipping as an incentive does.
Recovering the money you're investing in free shipping can be challenging.
However, things like increasing your product price, creating bundles for a minimum spend threshold, or increasing the loyalty of your customers through programs and smart email marketing are a great way to take back that investment in shipping.
By simply increasing your product cost to make up the cost of free shipping, you can increase your AOV without the need to sacrifice revenue or compensate for any loss.
Shoppers will more often abandon their shopping carts because of the price of shipping than due to the price of the product itself. Avoiding these cart abandonments is important to gaining and keeping customers.
To work out this increase in product price, you'll need to calculate the markup by averaging the shipping cost per individual order.
This individual order cost may not cover the entirety of the shipping cost, but the AOV increase will.
Discounts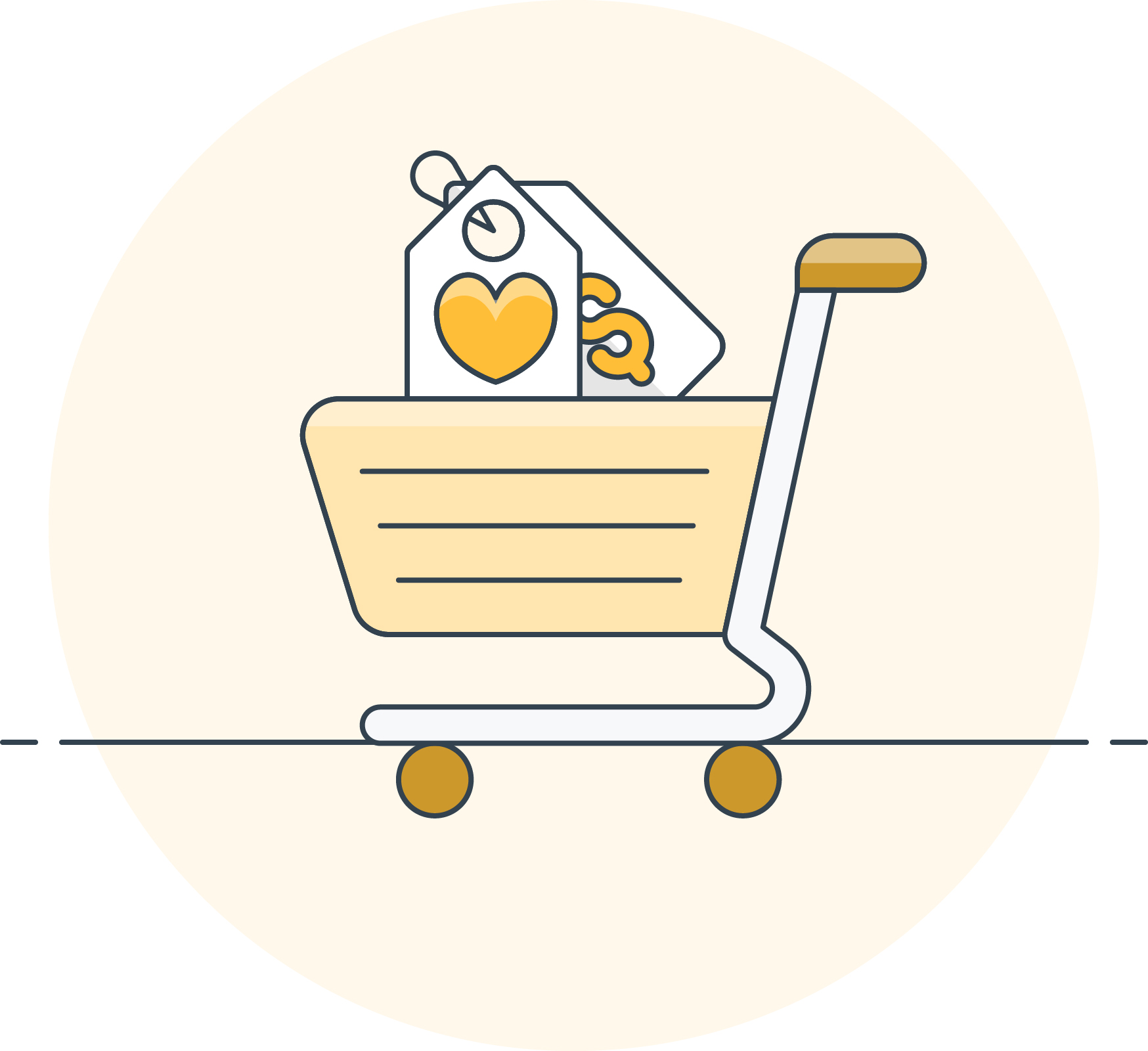 Unsurprisingly, offering discounts is the top strategy employed to increase sales during the holiday season.
An incredible 74% of consumers prefer price discounts for promotional incentives. This is a considerable percentage that has a lot of potential for increased online orders.
Offer special discounts to customers who book early, sign up for promotional subscriptions, or purchase a large quantity or reach a certain price on their cart at checkout.
Discounts are an approachable, easy, and seasonal dependent way (eg. 'Spooky 6% off this Halloween season!') to hook your customers and boost your sales.
Discounting can also be calculated on the individual spending of your customers.
Rewarding your customers through relatively discounted prices is a great marketing strategy to increase sales.
For example: "Spend $50-100 and get 10% off, spend $100-200 and get 20% off"
By making your discounts relative you are promoting higher AOV with greater customer discounts for the customers who support your company.
Using promo codes can also create a loyal customer base.
Promo codes can be provided to your loyal customers by signing up for email marketing, referring friends to generate promo codes, or personalized offers for your customers. For example: 'Celebrate your birthday with 15% off!'
Promo codes with expiration dates will further increase sales, expressing the urgency of the deal.
Customers are afraid of missing out on a good deal. By playing with time and benefit you will be able to attract more customers while promoting your products with a sense of urgency.
Free gifts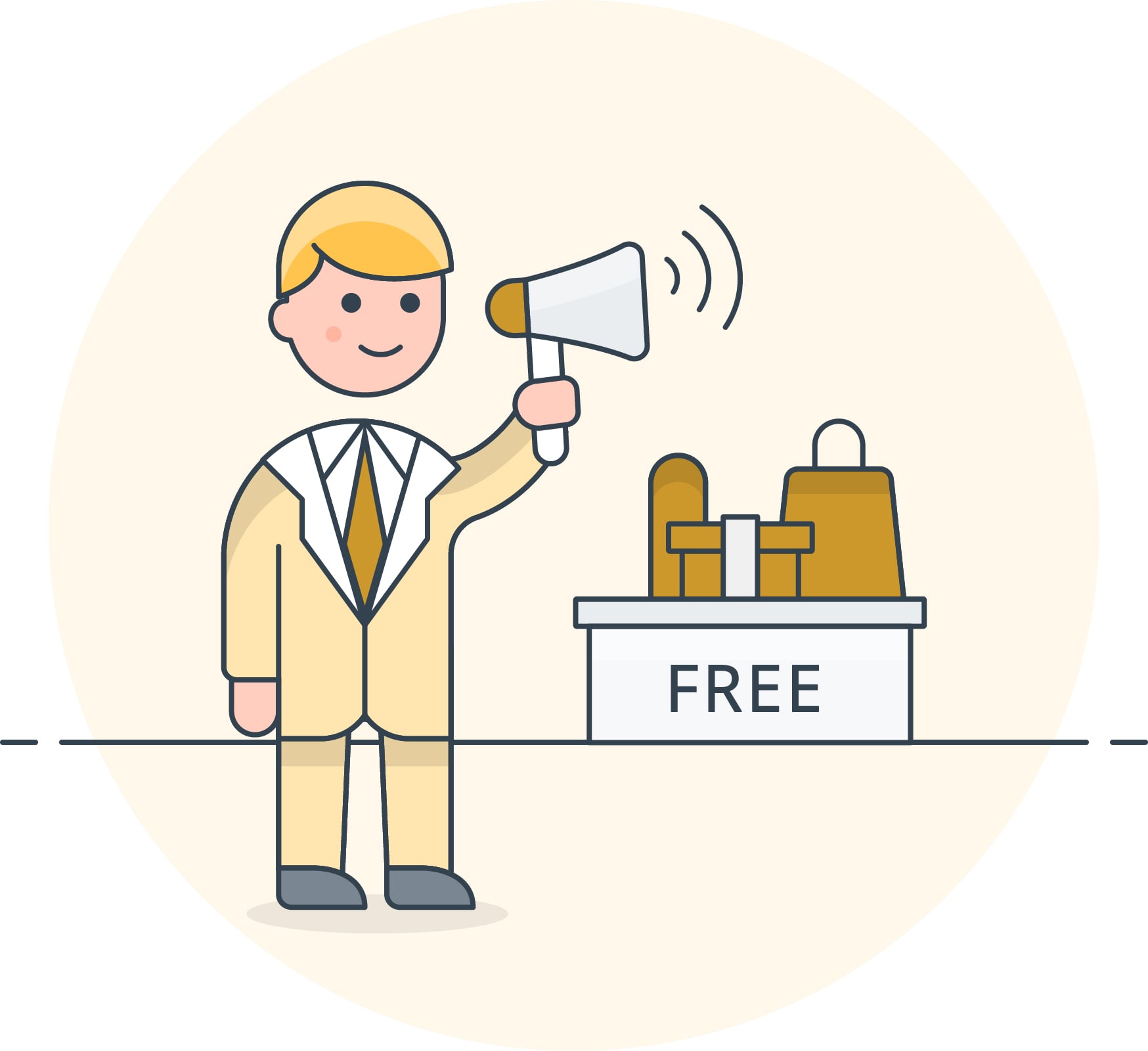 While offering free shipping and discounts can increase sales, offering free gifts can also increase your loyalty base and customer purchase median.
A free gift is a simple way to get your audience involved in your brand.
Free gifts can range from offering gift wrapping and free samples with orders to collaborating with other companies who share similar values on giveaways.
Gift wrapping is simple, economical, and thoughtful.
It provides customers with an option to personalize their purchase and creates loyalty opportunities with your customer base.
Much like gift wrapping, offering free samples with orders also develops loyalty with your customers, encouraging them to purchase more.
Free samples give them a taste for your brand, enticing them to come back and buy more.
Collaborating with companies is an effective and economical way to advertise, establish business relationships, and create marketing opportunities for both your business and collaborator's. Plus, you don't have to lose out on your own stock!
Gift guides and personalized gift ideas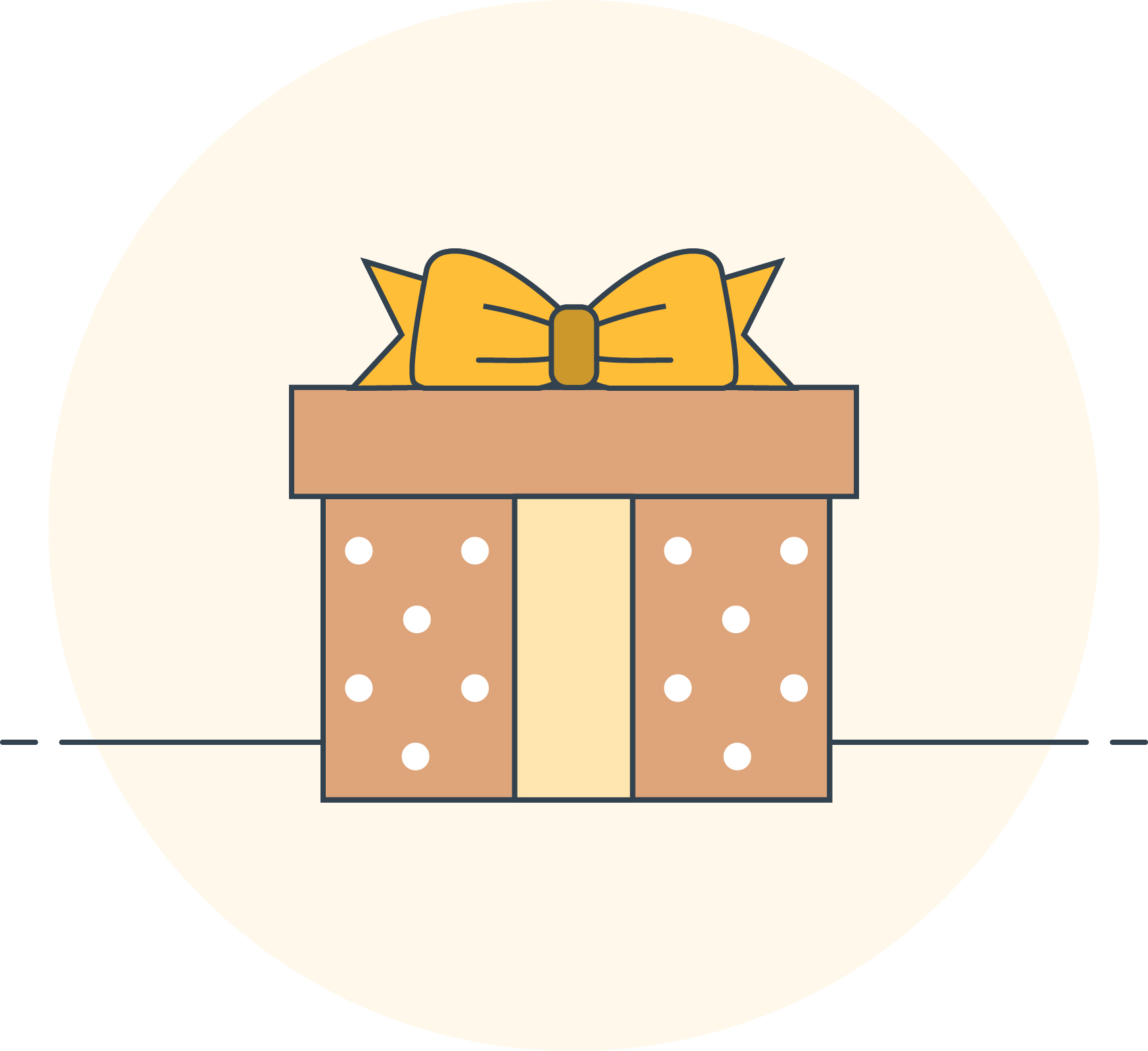 Mobile searches for 'gift ideas' historically increase after Black Friday and peak mid-December.
2020 has been an especially busy year, people are consumed by many other goings-on—so to help your customers escape the agony of choosing a gift, you can put together a helpful holiday gift guide.
A gift guide can include a range of ideas for family members and friends with accompanying prices.
Holiday gift guides can be designed to increase sale purchases by customizing and designing packages.
For example, try using promotional suites like 'shop the look' which links your customers to a customized and personalized range of products that can increase sales and promote a range of your business's products.
'Shop the look' works much like shopping bundles packages but is typical for fashion, clothing, and accessory companies to use.
The concept of bundled gift ideas and packages is a sure way to increase your AOV and the size of your customers shopping cart at checkout!
Try using a gift guide/package that is specific to personas.
'Give them the gift they really want this year!' can capture your audiences who are indifferent, on the fence, or unorganized this holiday season.
These holiday gift packages can include capturing concepts like:
a video game package for kids
a simple fermentation guide for young adults
themed chocolate boxes for those with a sweet tooth
beauty gifts for skin care enthusiasts
gift ideas for your dad who can't dress
wellness gifts for the workaholic
These personalized gift ideas can be catered to any marketing persona depending on what your company sells! Personalizing your offering can really help turn a shopper into a customer, if done right.
Holiday email marketing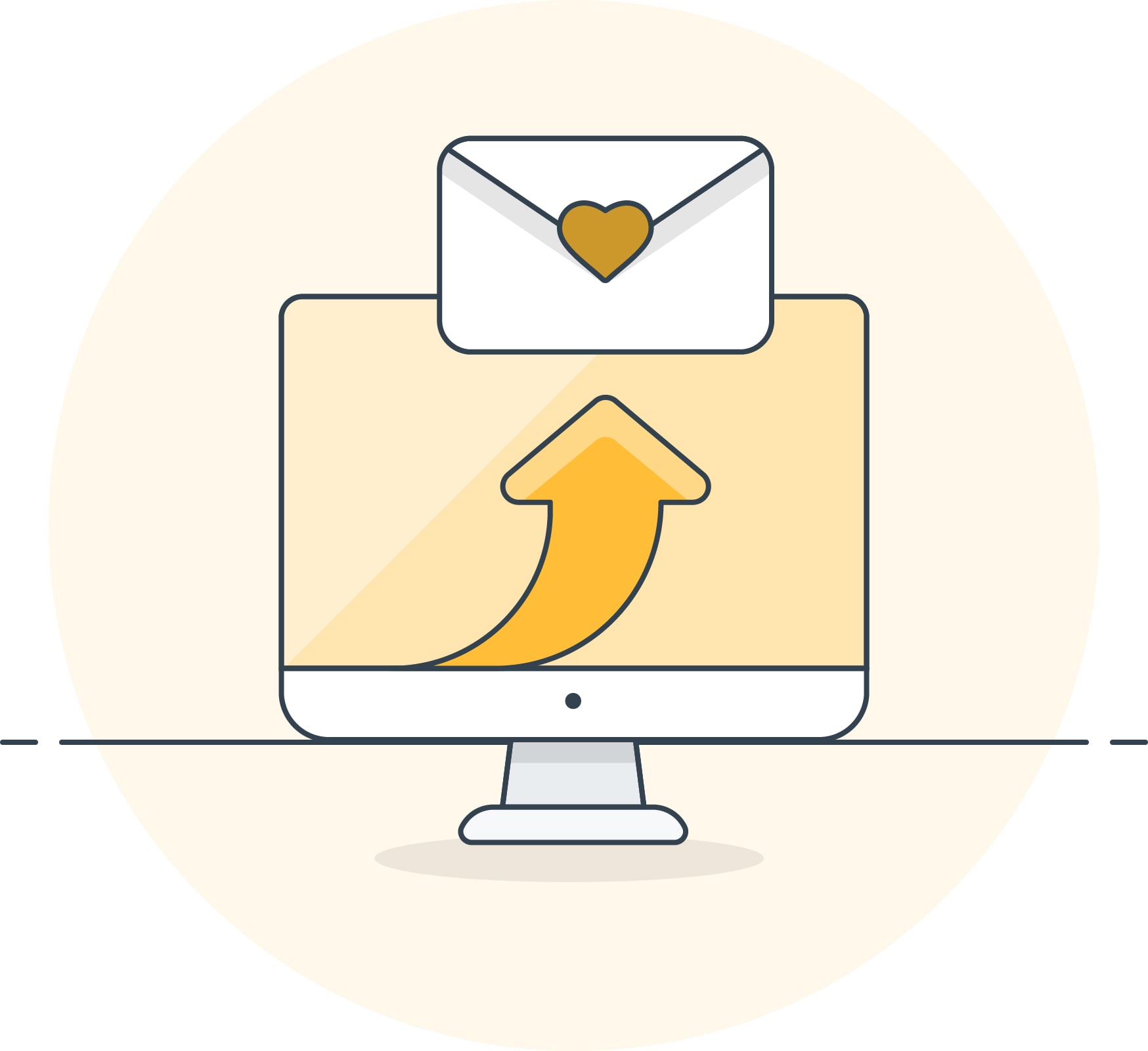 After social media, email marketing comes a close second for the most used promotional approach to your customers.
Emails are a marketing conduit between what your business has to offer and the eyes of your customers.
With email at our fingertips, using email marketing strategies can be a sure way for you to communicate your holiday promotional ideas with your customers.
To help with the aesthetics of your promotional emails, try thinking about email templates for your business.
Using email template generators can boost the aesthetic and promotional hook of your emails. Online applications like Vision6—among many other free websites out there—are available to provide small businesses with the tools to develop and design their own email marketing templates.
Try to segment your content in your emails with customized information for your customers. You can do this by using Point of Sale software (POS) or Customer Relationship Management (CRM) software.
Holiday social media marketing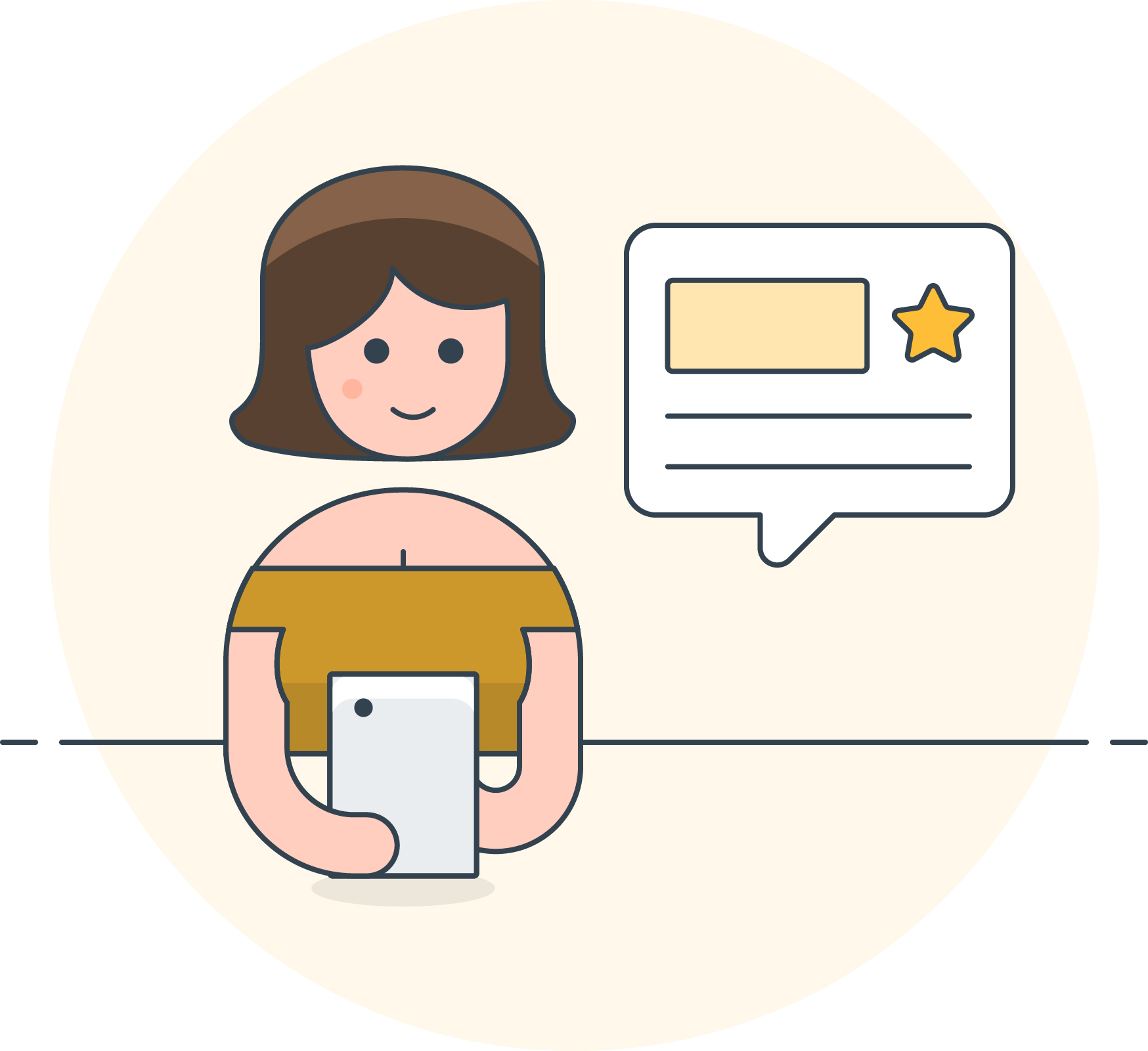 Whilst emailing is at the top of marketing strategies, social media is a great place to market especially during the holiday season.
Market your products through a social media contest, an easy way to promote your company through free advertising on personal potential customers social media.
Social media contests can range from a photo contest, sharing posts onto Instagram stories, tagging friends, or even all of the above!
By promoting your customers to involve their friends, followers, and extended referrals, you can increase sales and provide opportunities for your brand to be marketed to a larger audience, without having to pay extra advertising costs.
Time to start promoting!
Holiday promotions are an opportunity to get creative and drive a sense of excitement into your customers.
By employing a few or even one of the above essentials, you can promote your business and increase the sales of your products.
Now that you have all the essentials, it's time to put it into action!
But don't forget, think to the future!