November 13, 2019
13 tips to get your store ready for Black Friday (and Cyber Monday)
As we cruise into (cue the music) the most wonderful time of the year (record scratch), store owners need to get prepared for their most consequential holiday—Black Friday (and its companion, Cyber Monday).
The reason for the season is also the reason for the mad rush on that particular Friday. Immediately after all the thanks have been properly given, people need to get their deal on in preparation for Christmas. Those gifts won't buy themselves.
How to get ready for Black Friday/Cyber Monday
As a store owner, you need to get your site ready to be the perfect landing strip for all those frenzied shoppers. There are a lot of things you should do to prepare yourself for this fateful Friday. And lucky for you, I'm here to guide you with a bunch of great tips.
Here are the top tips to get your store ready for Black Friday and Cyber Monday (BFCM, if you prefer).
Plan ahead by looking back
The future isn't unknowable. Looking back at what happened before is a good template for what you can expect going forward. This is especially true in eCommerce.
Look at your sales for last year's Black Friday/Cyber Monday to serve as a reliable baseline for this coming year's sales. Start planning for your needed inventory months before the big day and have appropriate support in place for any customer issues that crop up that weekend.
Also, what didn't go right? Take your mistakes from last year and turn them into this year's successes. And, don't try to throw any new features into the mix that may just cause new problems. Focus on being reliable and responsive.
Start early, end late
It may be called Black Friday, but deals don't stay inside the lines. It seems like Black Friday is starting earlier and earlier and ending later and later each year. Don't be caught out as the store without the deals.
Shoppers start looking for deals early, so get your messaging out there loud and clear. Make it clear when the deals drop and give them the opportunity to get email updates and saved wishlists.
Your Black Friday shouldn't end until the sun has set on Cyber Monday.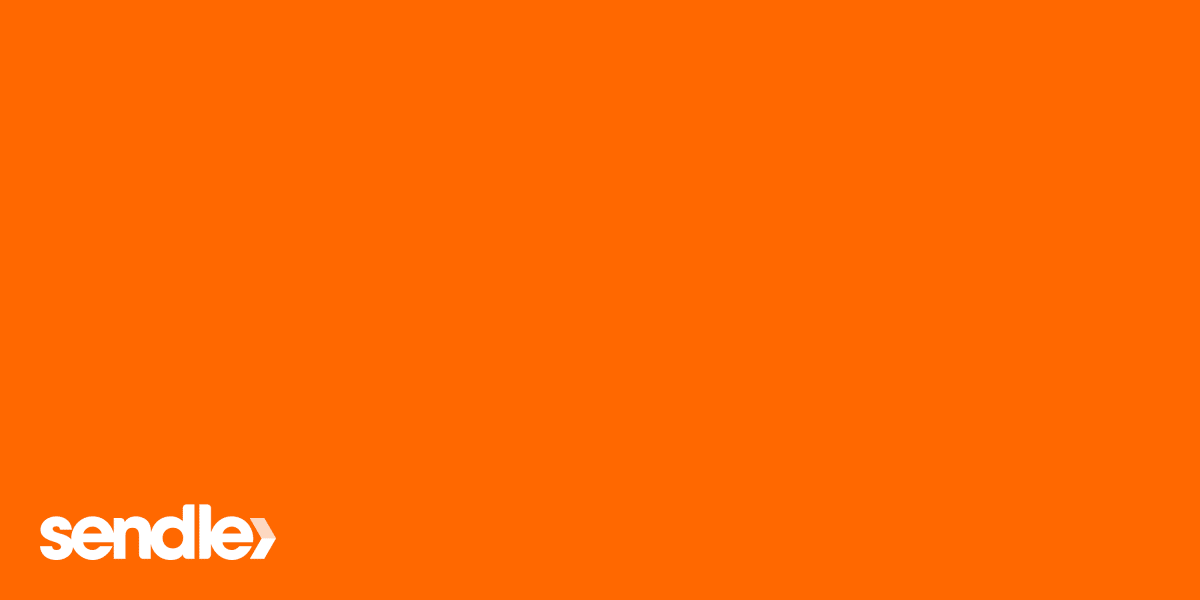 Amp up your email marketing
Prime your existing customer base for the sales to come with emails announcing your Black Friday promotions as well as special deals for subscribers. The most reliable source of BFCM sales will be from people who already have intent, so give them the info they need early on.
For the lead up to your BFCM sale, you can temporarily add banners and messages to existing marketing and transactional emails encouraging users to shop on the busy weekend.
Marketing automation is your friend
Speaking of emails, let's talk about workflows and smart automation. A lot can be done when you set it and forget it.
With proper segmenting and tracking, workflows can be created for a whole slate of user types to drive them back to purchase. For example, track cart abandoners and remarket them both through retargeting ads and email workflows.
It isn't limited to ads and emails either. SMS marketing is becoming a powerful force for pushing shoppers through the final piece of the sales funnel.
In fact, 90% of SMS messages are opened after receiving compared to 20% of emails. And, the link open rates for SMS are nearly 10 times greater than that for emails.
Retargeting the curious
To reach shoppers that have already expressed some level of interest, retargeting is a key strategy that every store should employ. By placing tracking pixels from various ad services (Google, Facebook, Adroll), you can push tailored ads to people who have already visited certain pages on your site.
You can do it simply and just target anyone who has visited your site with one ad. Or, you can get more in-depth by sending more targeted ads to shoppers who have visited particular product pages or abandoned their carts.
Your ads can then show up on thousands of webpages and the big social networks for very specific high-intent shoppers. With Google Shopping, you can even display products that visitors have been looking at.
Great UX leads to increased conversions
A frustrated shopper is one that is unlikely to become a customer. This is the crux of why user experience (UX) is so important. Focus on the user and remove the friction.
By understanding user flows and making their visit—from entry to product to hopeful purchase—as simple as possible. This includes intuitive navigation, easy checkout, removal of unnecessary steps, etc.
You can learn a lot by watching how your visitors interact with your store. Tools like Lucky Orange and Hotjar can give you these insights by showing cursor heatmaps and button clicks. With the info, you can build your site out for how shoppers use it.
Get their trust
For many visitors, your store is an unknown and mysterious thing—not great qualities for gaining trust. So, you've got to earn their trust. There are a few ways to get there.
Social proof is a powerful testament to the trustworthiness of your enterprise. By gathering and showing off your customer reviews and ratings—across your site, in search results, on social media—you are giving your shoppers community proof of your great product.
Badges are another, simpler way of gaining trust. People want to know that their transactions are secure, so give them that peace of mind by adding the badge for your secured payment solution. It can mean the difference between a sale and an abandoned cart.
Beyond that, you want to tell them more about your business. People trust people. Who are you?
Keep it speedy
Over a decade ago, Amazon found that for every 100-millisecond delay in a website's load time, they lost 1% in sales. A decade later and that same delay was found to hurt conversion rates by 7%. The long and short of it is that having a speedy site is uber important.
The BFCM weekend isn't like any other weekend. The number of visitors—if all things are going as hoped—should be much higher. And so the load on your site will be much heavier. Plan for it.
For every step of your customers' journey, speedy load times are of the utmost importance. Use a free tool like Google PageSpeed to get suggestions on how to best optimize your site speed.
Test and prep your servers
On a related and equally important note, make certain you test your servers. There are several tools out there (with free trials) with which you can test your server's load capacity.
If you find that your capacity won't be sufficient for the holiday blitz, take precautions to ensure that you can handle the oncoming shoppers (and the handfuls of cash they are trying to give you). Find a great cloud solution that can scale and ebb as needed, allowing that you only pay for what you need.
Because downtime means that they will bring their money elsewhere. And it should really stay with you.
Get ready for Christmas with our Holiday Shipping Guide
Scarcity breeds urgency
Human psychology is a key component of strategic marketing, like it or not. In the realm of eCommerce, you want to encourage the idea that "stock is running out" and "these deals can't last".
Shoppers are already making impulsive purchases during this busy retail weekend, so make sure they make them with you. They can make reasoned purchases next weekend, but this is their time to throw commerce caution out the window.
Some ways to push this sense of urgency are with extremely-limited-time sales, showing a countdown clock for certain deals, and showing the number of available stock for an item.
Don't limit your deals
Since we're talking about human psychology, let's talk about giving your customers a reason to return and buy more.
While it would certainly be easier to have your one killer deal and keep it at that, it's better to mix it up. The way to encourage customers to come back throughout the weekend is to have more deals coming.
With one deal, customers may come once to purchase and have no need to return for more. If you schedule more sales throughout the weekend and make it well known across the site, your shoppers will feel an urge to return to take advantage of the next great deal.
Bring your SEO game
With so many storefronts out there in the vast marketplace of the internet, it can be hard to get your super cool stuff in front of people. That's why SEO is such a huge deal. You can find guides all over the place giving you the goods on how to optimize your store so you are more likely show up on Google Search.
It all starts with great keyword research, giving you a better understanding of what people are searching for and allowing you to target those queries. If you know what they want and need, you can become their resource and catch their attention.
This takes the form of better product titles and descriptions, blog posts that answer the major questions of your industry, gift-giving guides, seasonal keyword targeting, clearer site navigation, and much more.
Breathe deep and relax
Presumably, the reason you want your store to be successful is so that you can enjoy the sense of pride as well as the associated financial dividends. So, no reason to have an aneurysm.
You've gone through and prepared your site for optimal sales. The big day approaches and you know that it'll go swimmingly. Grab a cup of tea and pat yourself on the back. Great job, you!
Now what?
Well, now you get to it. The best way to find success in the world of eCommerce is to be prepared for the peaks. That's what the valleys are for—planning.