March 5, 2020
Here's why free samples are good marketing
We've all walked by the lady passing out complimentary chocolates in the department store (don't mind if I do!). Some of us may have walked by two or three times...
While giving away your product might seem totally counterintuitive, it can be a powerful way to build brand loyalty and generate more sales over time.
Still, it can be tricky to get it right. Successful sampling requires you to think laterally. You've got to formulate a plan about how and when to offer free samples to your customers.
Using free samples to enhance branding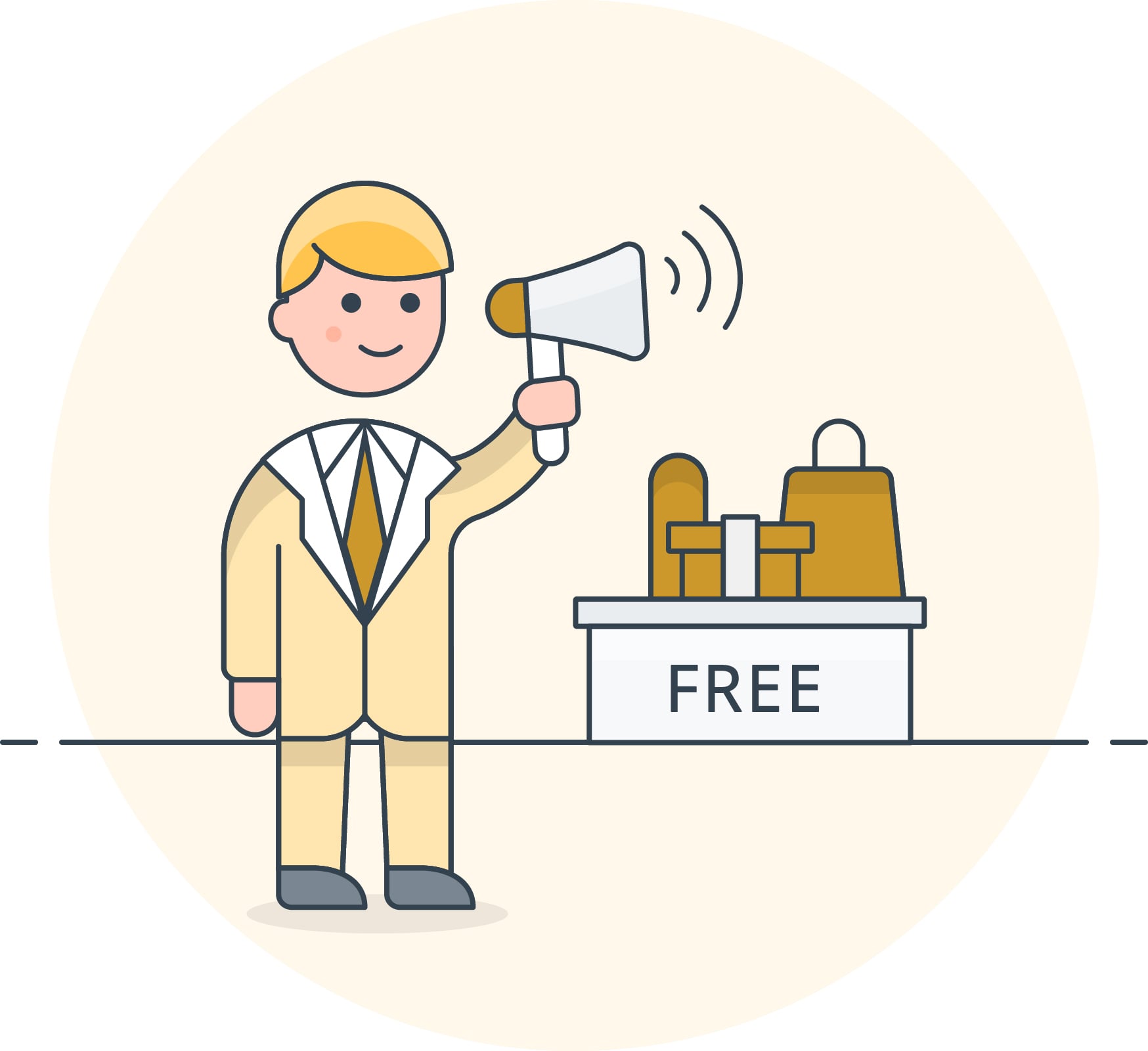 In today's hyper-competitive business world, it can be tough to hit on marketing strategies to make your brand stand out from the crowd.
Companies are constantly searching for interesting and creative ways to get the word out about their products.
While you can try coming up with something new and novel, why not try the tried and true methods?
That's where free samples come in.
As a cut-through technique to build brand awareness, offering free stuff is a powerful tactic that customers don't soon forget.
It can also increase the chance of them reaching for your product over another next time they're shopping around.
Create customer loyalty through reciprocity
Another reason to consider giving out free samples is that it builds customer loyalty over the long run.
The reason for this is based in human psychology. Specifically, shoppers that get some stuff on the house are more likely to become loyal customers than those who have not.
The psychological concept of reciprocity explains this particular truth.
Simply put, when shoppers get free stuff (say a drink on the bartender or some delicious pickled thing at the farmer's market), they believe they've been given something for nothing.
This leaves them feeling obligated to reciprocate by buying the item in the future. And, voila, you've got a new and loyal buyer.
Just as human psychology can come to your aid in effective pricing strategies, so can it help you out here.
Kickstart a new business by capturing attention
Getting a start-up or new business off the ground has always been hard work.
It's especially difficult these days for emerging companies to get airtime given we live in an era of information overload.
In this context, offering free samples can be a great way for consumers to take notice of a new player in the market.
This is especially the case at trade shows and conferences where you want to make a big splash.
The key in these scenarios is to offer a free sample that really catches people's attention and makes your product stand out from the crowd.
Lead generation is the currency
Don't neglect the power of free samples when building out leads. Sure, give away your stuff for free, but do your utmost to capture addresses, emails, and phone numbers in exchange.
Because free stuff isn't exactly free.
Taking this approach—instead of just handing out samples without getting anything in return—allows you to follow up and potentially close the sale at a later time.
So, your free sample turns into a powerful marketing tool with a potentially big pay-off.
Remember that—as multinational companies know well—giving out samples means having to cop the price of the giveaways. Even so, it's essential to keep at the forefront of your mind that these costs are minuscule compared to the fruit that your sample program will eventually bear.
Now, where did that lady giving out the chocolates go…?