November 20, 2020
Optimising for Online: A webinar brought to you by Shopify, Stripe, and Sendle
by Sendle Team
Christmas 2020 is expected to be the busiest online shopping season in Australian history! To help our small business community get prepared early, we held a virtual event with our eCommerce partners Shopify and Stripe.
The Australian retail landscape has changed dramatically during the coronavirus pandemic. The retail experts call it the "bricks to clicks" phenomenon.
Shopify, Stripe, and Sendle provide a seamless end-to-end selling, payment, and shipping experience for small businesses. During the COVID eCommerce boom, our integrated approach has been a lifeline to thousands of small businesses, especially those pivoting online for the first time.
Hosted by commentator and business advisor, Bernard Salt, our expert panelists shared their top tips for the festive season and gave advice on how to adapt to the changing retail landscape and own the customer experience.
Watch the whole virtual event or read the transcript below.
Optimising for Online: How to adapt to the changing retail landscape and own the customer experience from Sendle on Vimeo.
Optimising for Online: How to adapt to the changing retail landscape and own the customer experience (full transcript)
Host
Bernard Salt - Australian author, demographer, business advisor and commentator
Panelists
Rhys Furner - APAC Head of Partnerships and Sales Development at Shopify
Hayley Hopwood - Head of Australia and New Zealand Growth for Stripe
James Chin Moody - CEO and co-founder of Sendle
Lindsay Carroll - Acting CEO of the National Retail Association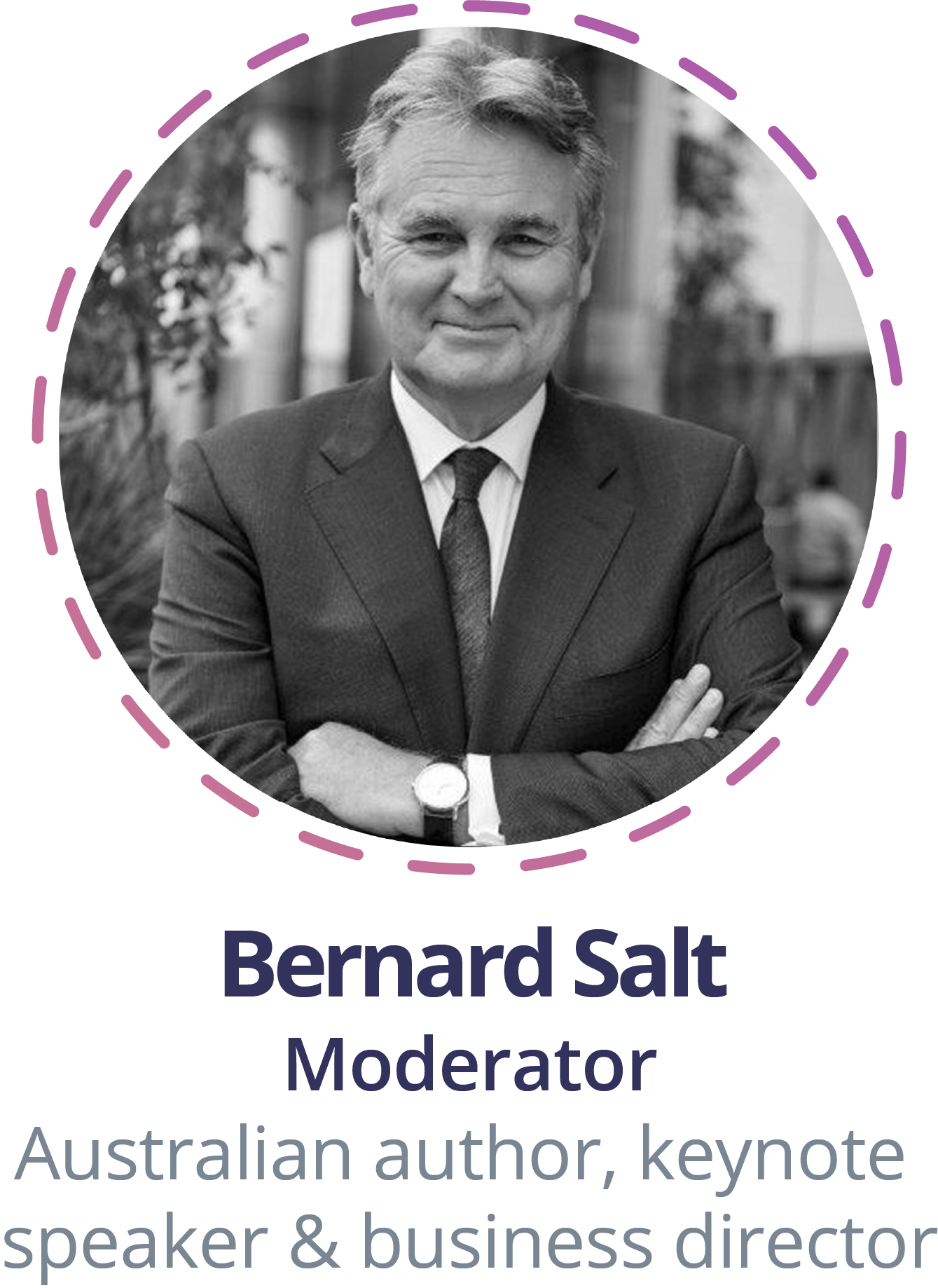 Bernard Salt: Hello and welcome to our joint Shopify, Stripe, and Sendle virtual event. I'm Bernard Salt—author, demographer, business advisor, and commentator, and I'm your host today.
We're glad you can join us for this eCommerce event, where you'll hear from our panel of experts about how to optimise your business online during this period of major change in the retail space, and how to get prepared for the biggest online Christmas.
Now, before I introduce our panelists, I want to give you an overview of the eCommerce landscape during COVID.
The role of eCommerce in rebuilding the Australian economy cannot be underestimated. Since COVID-19 was declared a pandemic by the World Health Organization, eCommerce has grown by over 80% to September, year on year.
This trend is predicted to continue, especially during the busy holiday season, bringing both new opportunities and challenges for retailers.
So, what does the future of online shopping look like? Well, from March to August (2020), 8.1 million Australian households shopped online. That's a 16% increase on the same period last year. The largest influx online occurred in April, no doubt during the hoarding, with an increase of 35% compared to April 2019.
More than 67% of new households have continued to shop online. A quarter of those new households have become regular shoppers, making two or more purchases per month on average. And there are strong indicators that eCommerce activity will remain robust even as lockdown restrictions ease.
Now, unsurprisingly, Christmas is going to look a little different this year with consumers shopping early. A recent survey by Power Retail found that almost half of shoppers plan to finish their Christmas shopping in October and November, and only 5% expect to leave it to the last minute.
So, what does this mean for retailers and the tech companies behind the scenes powering your websites, payment systems, and shipping? Shopify, Stripe, and Sendle provide a seamless end-to-end selling, payment, and shipping experience for small businesses. So let's get their insights, tips, and advice.
Now, let me introduce you to our panelists for today. First up, Rhys Furner, Shopify's Head of Partnerships and Sales Development. Rhys has a strong sales, marketing, and eCommerce background across Asia-Pacific and North America, and he's passionate about developing growth strategies for businesses that want to scale.
We're also joined by Hayley Hopwood, the Head of Australia and New Zealand Growth for Stripe. Hayley is a seasoned payment specialist and sales leader within financial services and technology, and she has expertise in cross-border payments, e-wallets, and data and fraud management.
Welcome also to James Chin Moody, the CEO and co-founder of Sendle. James launched Sendle six years ago as Australia's first 100% carbon neutral delivery service, specifically designed for small business. I first saw James on ABC TV on the television show The Inventors many years ago.
And finally, welcome Lindsay Carroll, the acting CEO of the National Retail Association. Lindsay probably has the best bird's eye view of the Australian retail landscape.
Now, I might start my questioning with Rhys. As a result of this major shift to online, you've now got 85,000 Australian merchants running their businesses on Shopify. What major changes have you seen?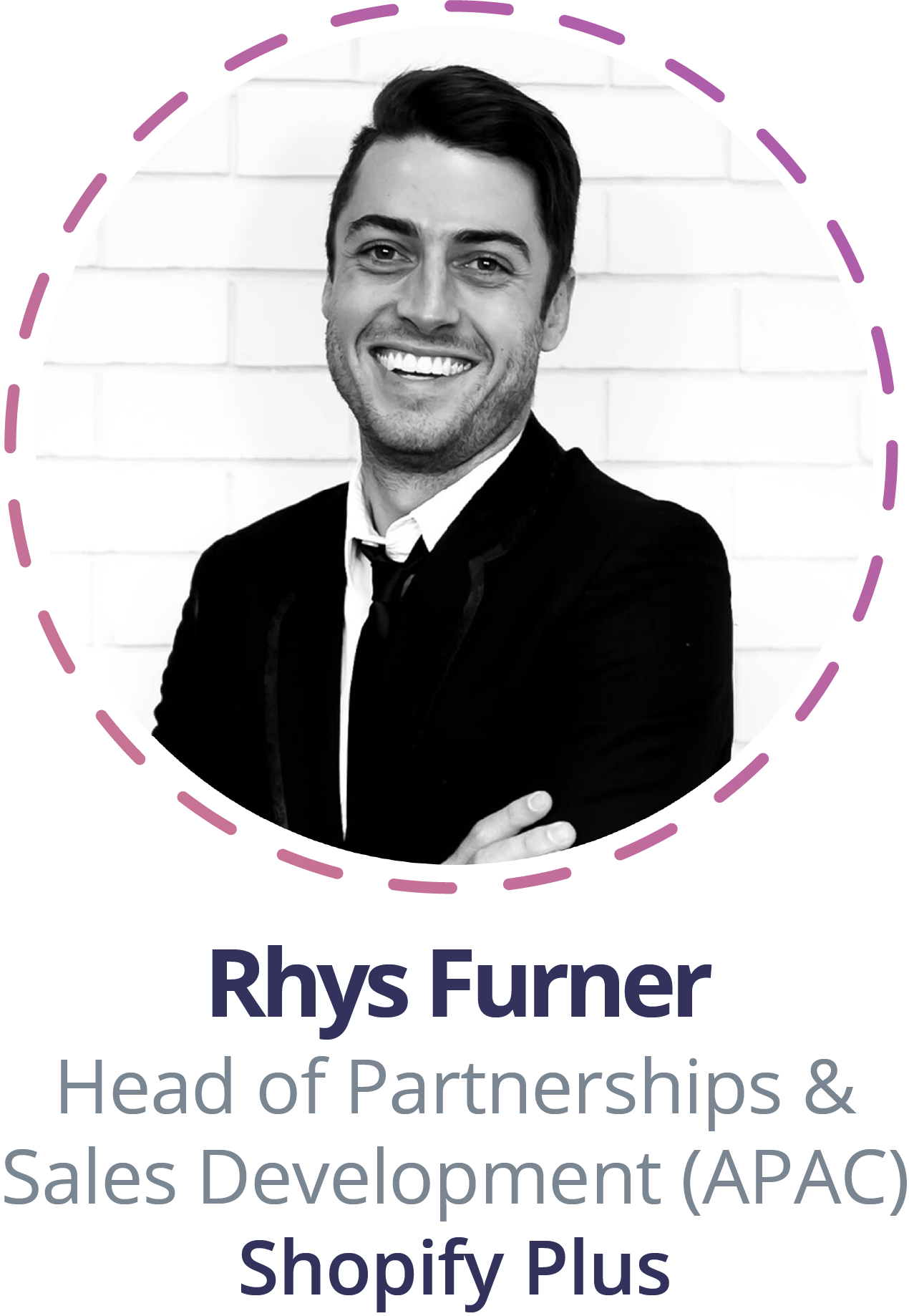 Rhys Furner: Thanks Bernard, and hello to everyone. Thank you for joining us. Yeah, look overall, we've obviously seen a really big pivot online. The saying that's been getting around a lot is, "There are decades where nothing happens, and there are weeks when decades happen." So we've really seen a lot of progress across the board in that shift towards online.
Firstly, on the buyer's side, what is really interesting is that across 85,000 merchants in Australia alone, if you've ever bought anything online, you've more than likely bought through a Shopify powered site. We're the brand behind the brands, so we're not front and center of that experience.
But in April, at the peak time of COVID, 62% of buyers buying through Shopify stores had never purchased from a Shopify store before, and that is just absolutely phenomenal. So that's really indicating to us a really big shift in customer behavior on the buyer side.
If we flick over to the merchant side, what's really interesting is that we saw 44% growth in April of net new merchant sign-ups to the Shopify platform. So obviously, a lot of businesses that have traditionally focused on other areas of their business that have pivoted to online really quickly.
And I think the greatest thing from our side is just seeing some of these businesses like butchers and bakers and our local cafes all of a sudden really shift their business model.
And whilst it's been extremely difficult and tough, it's been amazing to see some of the resilience amongst the broader retail community and from the technology perspective, we're just privileged to get to see some of these fantastic entrepreneurs leverage the technology and keep the lights on.
There's no doubt that it's not just resilience, but also agility. Some good points there. Hayley, what's been happening on the payment side?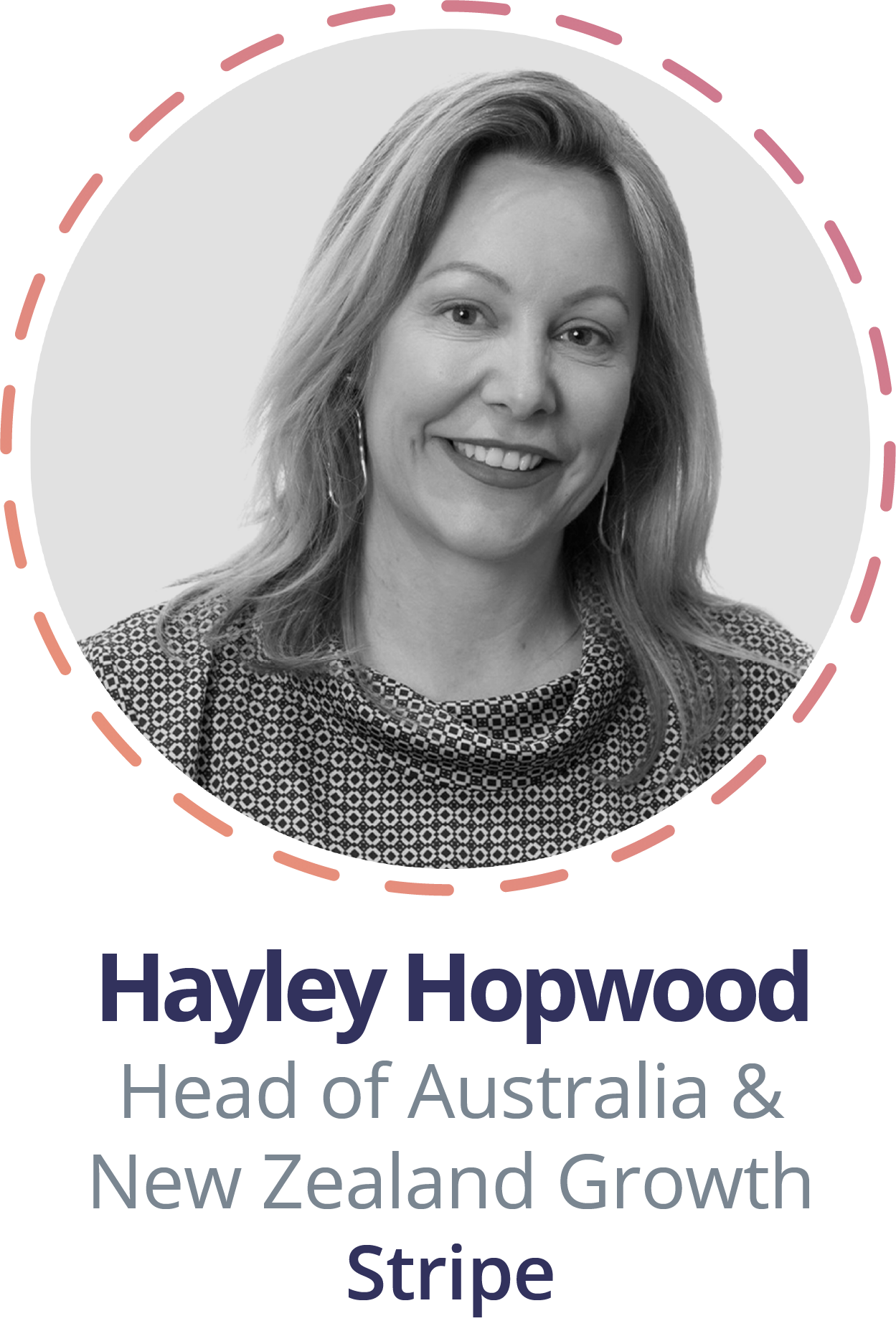 Hayley Hopwood: Yeah, thanks Bernard. And to follow on from Rhys, we've also seen that massive migration from offline to online being compressed into several weeks. And similarly to think that traditional local businesses, such as your bakers, butchers, online retail, and then those micro-businesses that have been selling within a storefront traditionally.
But also off the back of that, we've seen an increase in innovation. So COVID has driven this cash-free society for health and safety reasons, so we're seeing innovation through QR coding, order, and pay through a QR coding.
And then also, Westfields is a great example of some innovation, so within their food retailers in the centers, they've actually done a click and collect piece of work, to avoid that cash exchange as well.
So on the back of that, I guess the stats from Australia show that during March and June this year, we've onboarded more than 10,000 new merchants, and that's doubled since the [same] time last year.
But outside of that local expansion that I was just talking about, Bernard, we've also seen an increase in global trends. So a few months ago, Stripe commissioned Forrester to conduct a global research piece, and the main call-outs that I would like to highlight here is that we're seeing.
Retailers are looking for new revenue streams, they're actually making really bold moves during COVID rather than retracting and cost-cutting, which is what we've seen in other sectors, and there's been a lot more investment around technology and moving to that online digital space.
So with that, we're seeing an international expansion, it's become a key priority for 57% of retailers, and also adopting new business models in other focus areas. So moving towards that subscription model to build loyalty and to build out your brand and increase repeat business.
And with that also, fraudsters have taken advantage of COVID and the market volatility as well, so in our research, it shows that 39% of retailers have experienced an increase in fraud attempts, so it's all about learning around how do we mitigate some of that risk through machine learning, so it's a good opportunity to revisit that.
And then the last thing I'd like to just call out that we're seeing in an investment with retailers around making payments a differentiator and giving customers the option to choose around their preferred method of payment.
We're seeing a real increase in Buy Now Pay Later and digital wallet enablement, so it's good to just focus on that and to make that a priority when you're shopping online.
Bernard Salt: Well, what I particularly liked, Hayley, was your comment about innovation, so Rhys mentioned resilience.
Resilience and innovation, certainly very important in online retail. James, I might come to you, logistics and delivery networks are more critical than ever. How has the boom in eCommerce impacted parcel delivery?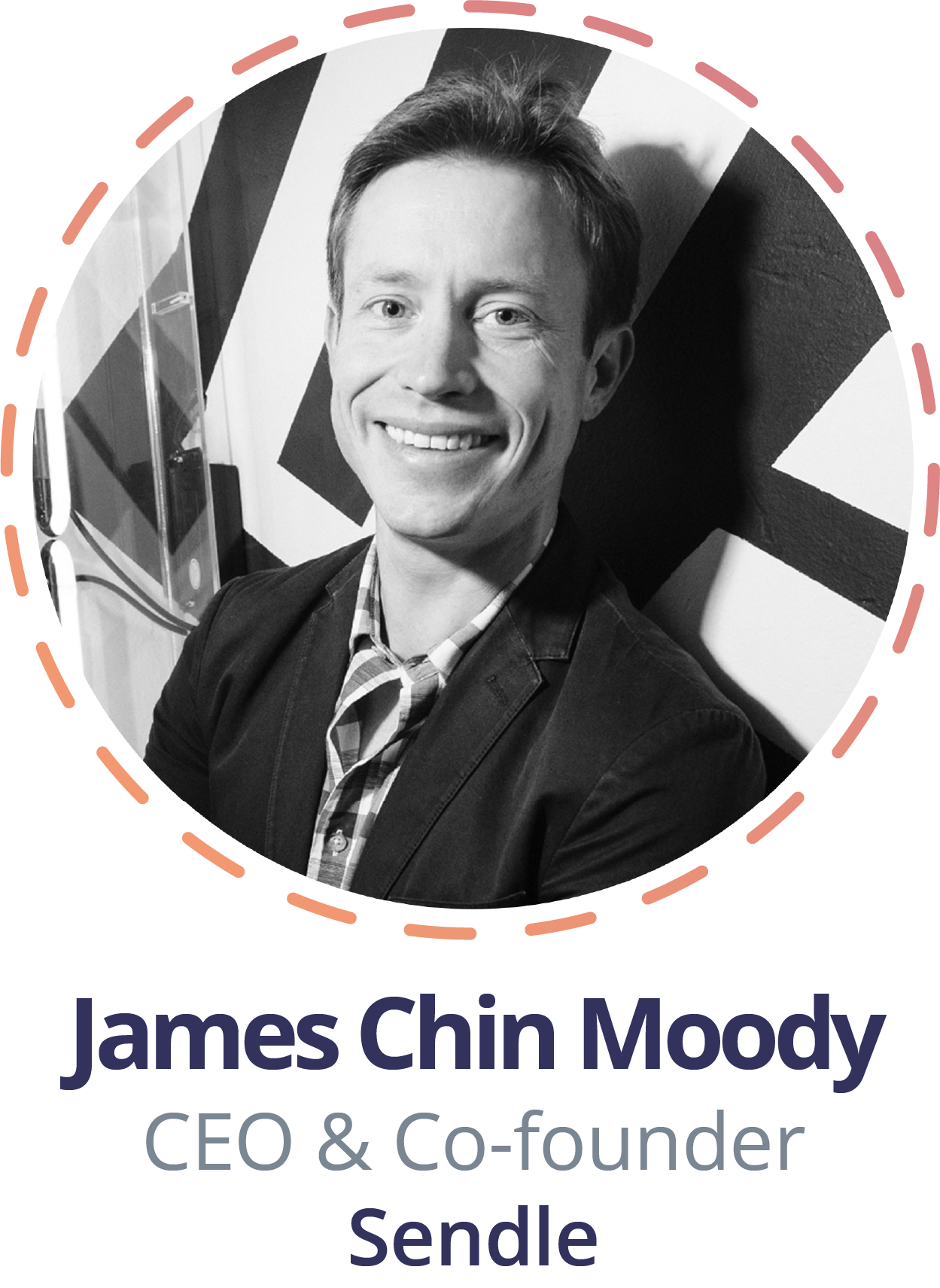 James Chin Moody: Yeah, thanks, Bernard. In fact, one of the things we often joke about is that shipping as an industry can actually be visible, although COVID's changed that a lot, because since April, when everybody went into lockdown, I think shipping became one of the backbones of the Australian economy.
And so we've seen the same surges, interestingly, we've seen an even bigger surge in small business shipping.
So everywhere we've seen Christmas volumes month over month, but in small business space, we've seen 2.3 times as much volume, volume increase from last year September, in some areas even more.
So an example that really blows my mind is that we saw more deliveries into Melbourne in August than we saw for the first three months in 2020 combined. So shipping has really become a core part of the economy.
As an essential service, there's been a lot of changes as everyone would know, everything from moving to authority to leave, to contactless pick-up, contactless delivery.
I think that one of the things that we really pushed down on was enabling small businesses to fill from homes with contactless pick-up, and of course, a whole lot of safety protocols.
Hasn't been all roses, while domestically, I think we've seen. We've had minimal delays in our network, internationally has been a bit of a struggle for this year as anyone who's been shipping internationally has seen, mainly because of the reduction in international air travel.
Luckily, that's on track right now although with the Northern winter coming into play and we're watching that really, really closely.
So we'll talk about this later, I'm sure, but getting in early is gonna be really important.
The final thing that we saw, in fact, we did a survey, and Rhys and Hayley have shared some of the perspectives but we did a survey of small businesses in July, and it was really interesting. Of our customers around 22% of them actually said that their business, they were first-time shoppers online.
So we've seen a massive swing to folks pivoting to online. About 49% of the remaining customers actually saw their businesses grow during the pandemic, but of course, that's sort of about a quarter left who had seen their businesses decline.
But in general, when we then asked who was optimistic about the future and in terms of preparing for this peak, for this Christmas season, and we actually had some good news, which was that 85% of small businesses actually were feeling optimistic about heading into the Christmas season.
So yeah, what we're seeing is a big shift to online first, a big shift to relying on effective both billing, payments, and shipping.
Bernard Salt: There's no doubt that I think optimism is absolutely key for any small business, I'm really glad that you picked that point up, it's something that I very much believe in, that you can't be a business unless you're optimistic and confident about the future.
I might now turn to Lindsay, how has the Australian retail landscape been impacted by COVID? And what are retailers saying?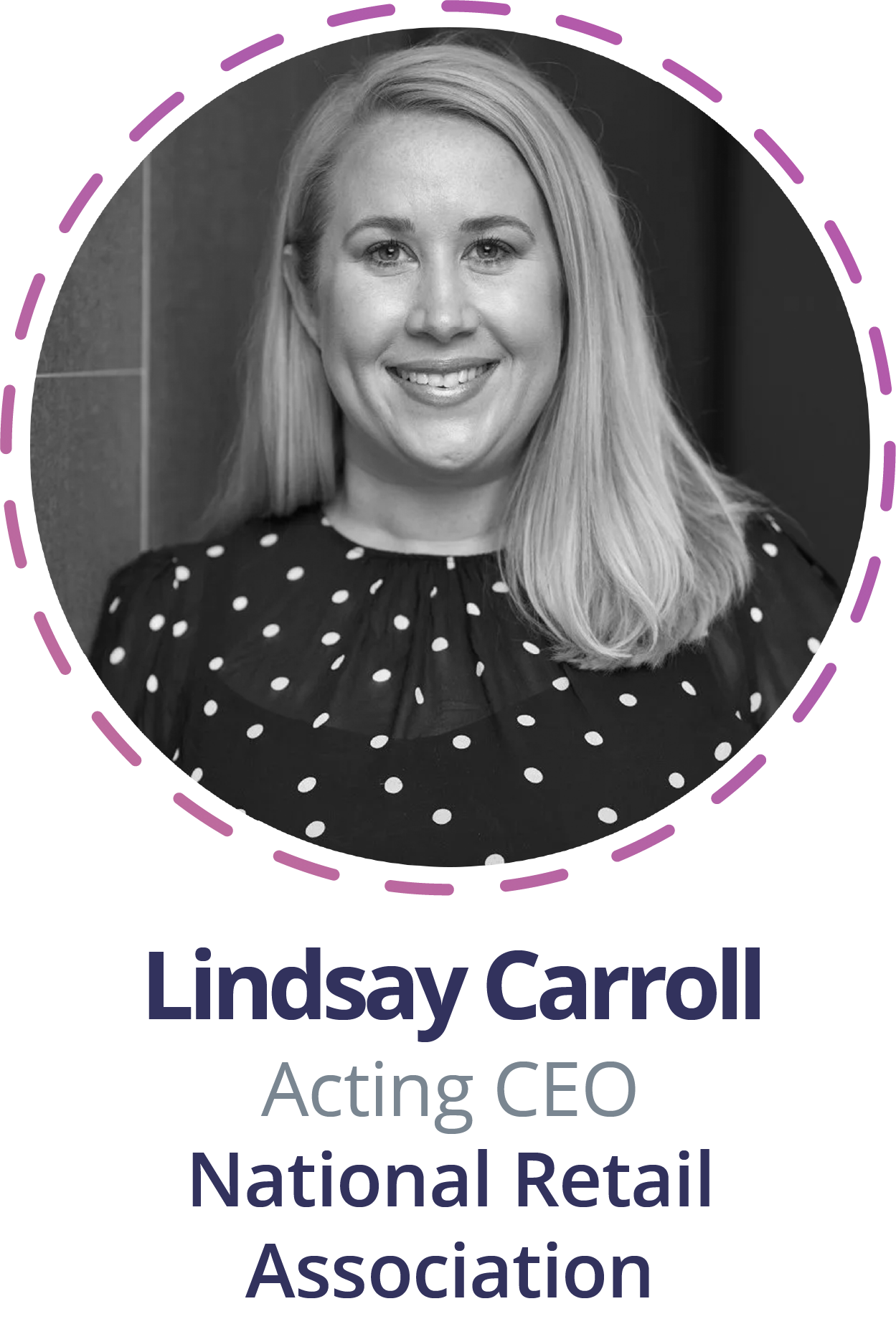 Lindsay Carroll: Thanks, Bernard. And it's great to be here today to represent the National Retail Association.
Look, the retail sector has been subject to huge challenges even before the pandemic began, but the situation has obviously and massively condensed what was predicted to have taken years to materialize down to essentially a matter of weeks.
There are virtually no aspects of the industry which have been left untouched from stores to supply chain as we've already heard, and we've definitely seen an accelerated shift to online accompanied by changes to consumer behavior and attitudes.
Retail is traditionally a very resilient and adaptable sector. Innovation is definitely part of the retail DNA and it can be seen in all shapes and sizes, from virtual changing rooms to AI-driven demand management, drone deliveries, and smart shopping.
But I think out of the last couple of months, one thing is definitely clear, that in the face of new challenges, retailers have to summon up all of their innovation and creative thinking in order to simply survive.
And so, as has already been discussed, over the last couple of months, online has been the primary source for many sectors of the retail industry, with thousands pivoting or expanding online what's known as this 'bricks to clicks' phenomenon.
And this seismic shock to the industry will definitely drive long-lasting change in consumer behavior.
The large majority of the retail industry is of course made up of small business, and there are definitely varying degrees of sophistication among small business owners when it comes to creating an online presence.
Some of our members have done an incredible job to seamlessly transition their shop front online, whereas the steps that others might have taken or other small businesses might have taken is simply to create a Facebook page for their store.
But the commonality between both examples I think is connection and community. Retail's always been about community, and this won't change even though more people are shopping online.
The other huge impact, of course, that we can't ignore in Australia as a result of COVID is the major sourcing and supply issues that we faced when national and international borders closed.
So this really highlighted the importance of a reliable supply chain for many retailers, particularly with respect to products that are manufactured overseas.
And moving forward, I think we'll see a push for local supply chains that aren't as vulnerable to disruptions or to the disruptions that led to empty shelves and online retailers facing fulfillment challenges like we saw earlier in the year.
Bernard Salt: Thanks, Lindsay.
I particularly like the point you made that at the core of the service, retail is about servicing a community need and whether that's done in a shop or online, at the end of the day, that's what you need to do. And it's good that that's actually been brought to the fore.
I wanna go back to Rhys, what do retailers need to be thinking about from a technical perspective to capitalize on this shift online, and do you think that the customer behavior change is here to stay?
Rhy Furner: Yeah, look, I wish I had a crystal ball, but I think all of us are probably in agreement that the change on the buyer's side is likely here to stay.
We've seen some pretty big numbers in terms of typically non-online purchasers now shifting to online. And sometimes you're pushed into change but you seldom retreat, right?
So hopefully through great technology and retailers investing in their digital infrastructure, they've been able to create a really great experience for these first-time online purchasers and hopefully, they'll be getting them back time and time again.
When I zoom in from a retailer perspective, I do think there are a few table specs that retailers really need to be getting right.
Firstly, click and collect, I've personally seen a really big portion of retailers invest heavily in click and collect and getting that right. We know that that's gonna form quite a big part of this year.
All of our data says that click and collect will take a larger slice of the pie.
So how retailers manage that whilst managing social distancing is going to be really important.
Obviously this week we've got some great news for our friends down in Melbourne with retail starting to open up. So social distancing and managing click and collect is gonna be key.
I realize that that's purchasing online and then coming into the store, but one thing that we need to be thinking about as retailers is a lot of people will be buying their Christmas presents earlier.
So we need to be thinking as retailers, how do we easily enable our customers to buy from us but ship to multiple addresses?
So I'm sure that James is gonna go into a little bit of detail around the pressure on the logistic side of things and just the sheer volume of parcels that are getting shipped around Australia at the moment.
So people buying presents earlier aren't gonna wanna get everything shipped to themselves, gift-wrapped, and then have to re-ship things out to people. So ship to multiple addresses I think is a table spec this year.
So zooming it out a little bit more and starting to think about what our retailers and small businesses can be doing this Christmas is a really big question.
There are literally 101 different things that many brands could be doing in the lead up to Christmas. But I always like to think of it, is that it really depends on where your business is at, right?
And it's a life cycle thing within your business. There are four key metrics that I often think about.
The first being that you can look at, driving traffic. The second being you look at lifting your conversion rate. The third being you look at lifting your average order value and the fourth being you look at lifting your customer lifetime value.
And they're four key metrics that most eCommerce managers or digital brands out there are regularly looking at. And it's pretty obvious if you're starting your journey, if you're a small business listening today that's just started an online store, you're really gonna be looking at driving traffic to your site.
That's where you're going to start. You're testing your hypothesis around who your audience is, and then you're probably gonna start working on your conversion rate.
So we typically see an average conversion rate in the 2-3% bar.
As you start getting a little bit more mature as a business and you've got some sustainable ways of driving traffic and you've got a pretty decent conversion rate, that's when you start looking at how I lift my average order value.
And that's often done by great companion products, it's done through a few upsells in the cart or on product pages. And then you start thinking of lifetime value. One of the things that we see a lot is that.
I think I saw a stat recently that the advertising cost on Facebook and Instagram has gone up by about 50% in the last couple of years.
So that cost per acquisition is rising, so a lot of the time brands are trying to break even on that first customer, that first purchase from a customer, and then really maximize the value over time. So your tactics around email is going to be really important.
And the last thing I'd say from a tip perspective, and this is just a common thing that we see across a lot of our brands that are on Shopify and doing really well, is that not only do they have a great product, and not only do they have great product markets geared for what they do, but they've invested heavily in building a community, and I think that the community around the product is really critical.
That allows you to get a lot of free traffic, it allows you to get a lot of repeat purchases at a low acquisition cost, and that allows you to scale over time, create more manufacturing efficiency with your product and also start opening up your margin.
And great examples of that are obviously Culture Kings and Muscle Nation, there's a whole bunch of them out there that do fantastic jobs around that.
But yeah, just to zero back in, look to drive traffic and lift your conversion rate, pick a handful of tactics if you're a small business around that space to try to lift up those areas.
If you're a little bit more mature, start thinking about how you might lift your average order value and your lifetime value, and that will create a lot of economies of scale as you grow.
So hopefully there's some good starting points for everyone listening.
Bernard Salt: There's some terrific advice there, and I must speak to you after the session to find out exactly how I order something online and have it delivered to my daughter in America. I'm having trouble with that, so perhaps a little later on, we can chat.
Hailey, there's more money flowing into eCommerce than ever before. What do retailers need to do to ensure they make the most of this opportunity?
Hayley Hopwood: I think that there's a few things that retailers can do to maximize on this opportunity, and I can touch on a few areas regarding payments that could be helpful for businesses to consider.
So firstly, I think it's imperative to get the user experience right and to create a seamless checkout experience. We all know that online shopping is fun, but paying is not so fun, so it's important to minimise the clicks and have a beautiful checkout design.
So in reality, 80% of online shoppers abandoned their carts before making a purchase, so imagine if you could just shift that dial a little bit in your favour and what that could mean for your business.
It's best in class to consider having your site be completely responsive, completely streamlined, predictive, and mobile-optimized. I think they're the key call-outs that I'd consider.
And as I mentioned before, offering payment choice. Customers are paying in a variety of different ways today, and it's even more pronounced internationally if you're selling internationally.
Retailers need to be agnostic in how they offer payment choices and just let the shopper decide on how they want to pay. It's very important to them, and it's becoming more and more important.
And lastly, on user experience and in relation to international payments, if you do accept international payments, make sure your checkout flow is localised based on where your buyer is paying from.
This really does increase your conversion rates, and it also creates that look and feel of a local approach for the international shoppers and can enhance repeat business.
So once you've reviewed the user experience, I'd focus on the fund flows. Lots of businesses don't take this into consideration. So what actually happens during the transaction, and how can you spot and avoid errors?
Stripe conducted a survey this year and found that one-third of busy eCom stores were allowing customers to submit transactions with invalid card numbers. So what does that mean? That means a shopper can go through the entire experience and check out only to realize that the purchase can't be complete.
There's nothing worse than getting to that endpoint to have a transaction not going through. It's frustrating for a shopper, and it's also bad for your brand.
So a retailer could actually build in real-time validation early on in the buying process to avoid this frustration, so it's worthwhile if you're out starting your journey or just doing a health check to check out your fund flows and build in some real-time validation.
It's very low lift, and it can increase your conversion and it creates happier shoppers that hopefully will check out.
And off the back of funds flow, I would look at declines and what your decline rates are. So if you're new to online, you'll notice that in the physical card world presence, most businesses see very high approval rates because it's a transaction that's occurring in real-time, face to face.
But online, we see acceptance rates that are 10% if not greater, or sorry, lower than that. So if you're using static tools, basically a decline response equals failed transactions.
Now, if you're using machine learning tools, they can test that in real-time, and a decline may not necessarily result in a failed transaction.
So Stripe will run declined transactions in milliseconds over our machine learning tools and our network to glean a deeper insight, and sometimes these declines can be avoided.
So early results have shown us that we can save upwards of 5% of those declines, and that's purely revenue for retailers without you having to do anything, not to mention it's a much more improved customer experience. So just to recap...
Bernard Salt: Sorry.
Hayley Hopwood: Sorry?
Bernard Salt: Keep going sorry.
Hayley Hopwood: No, that's okay, I was just gonna recap and say the three callouts, user experience, check your fund flows and adding some real-time validation, and then how are you looking at your declines and how could you possibly improve that moving forward.
Bernard Salt: Thanks, Hayley, and you've really connected with me with your story about how you work away through a site, you're trying to make a payment and to have it not proceed right to the very end, so anything that can be done to improve that process, I think it has to be a winner. In my book, I...
Lindsay Carroll: I think it's happened to us all. [chuckle]
Bernard Salt: Exactly. James, I have to ask you this question once again, tell me, tell everyone the story you told me about a month ago on my podcast, the link between Sendle and the planet Pluto.
Only James Chin Moody could come up with this analogy, and then please go on to tell us what retailers need to do about thinking tactically in terms of, from a shipping perspective. So it's a double question there, Pluto and the shipping perspective.
James Chin Moody: You know me, Bernard, I am an absolute space nerd. Actually, one of the things we've talked a lot about COVID and the COVID challenging crisis, but actually there's another crisis, and we forget the 2020 year began with some of the most horrific bush fires that Australia's ever seen and that's so that the big climate crisis is still here.
And many of you might know, Sendle, we've been 100% carbon neutral from day one. Every single parcel that we've ever sent and it was a conscious decision we made.
We believe our purpose is shipping is good for the world, and so we actually looked at it, now we've sent, and I just looked here sorry, we've sent parcels up more than 15 light-years, sorry light hours.
But that's the equivalent of driving a one-tonne truck from Earth to Pluto and back again, and then again, our impact in astronomical terms, but actually that links to a much bigger thing, which is how can you use shipping as a competitive advantage, and for example, we are seeing.
We did another survey and we found that sentiment is shifting quite significantly, 64% of consumers have said they're more likely to purchase from a business that shares their values.
And you know we are seeing a big shift towards governments, for example, caring about where they source their products. Caring about things like carbon neutral delivery, and I really like... Rhys I really like your framework.
I think those four things around traffic conversion, increasing a lot of value and increasing lifetime value. And one of the things that I think about is, how can we use shipping to help in those areas as well, and we start thinking about things like what conversion.
It can be things like you know, and being carbon neutral, it can be publishing delivery speeds, making sure you're right with your ATAs, it can be things like free shipping can all improve conversion.
In terms of all of that you know it can be things like even using your shipping tactic, could be free shipping for those who can't afford free shipping.
In the beginning, it can actually be free shipping above a certain order value, can actually help to drive things and of course, loyalty, a lot around lifetime value in customers is about driving loyalty and that's all about the post-purchase experience.
Did you have a good experience when you're receiving your product? And back to the whole question of values and what do you stand for as a business, and building that community as we've heard.
Around all of that, finally, I think is the point you make, how there's flexibility, having flexible options because that will actually drive all those metrics as well. So for me, the big thing they've done is starting to think more and more around how shipping can actually help some of those other tactics, I think is really important.
Bernard Salt: Thanks Sir, thanks James and good to see that Sendle is back to Pluto, back again and back again so I can actually see a little trailer-truck, making its way to the outermost edge of the solar system, very visual.
Now, back to you, Lindsey, I'm sure we can all think of an example of businesses that have had no choice but to pivot during the pandemic. What tactics did retailers use to capitalise on this consumer shift?
Lindsay Carroll: I think we can all recall an example of one of our local cafes or restaurants that pivoted quickly to offer delivery or take home packs. Retailers have certainly done a number of innovative and similar things to capitalize on the shift in consumer behavior and the move to online buying.
Many retailers have implemented strategies to replace the experiential element of retail and customer service because many retailers have recognised that customers aren't going to tolerate a subpar experience online.
So things like virtual ring fittings, believe it or not, virtual lingerie fittings, online clothing, consultants, personal shopping, appointments, have definitely seen a rise in popularity while retailers weren't necessarily trading in their physical spaces as much as they were previously before the pandemic.
So for apparel retailers in particular, I think the opportunities are endless, and we've just heard James talk about consumers connecting with brands that are aligned to their values and sustainability in the future is obviously a big one, diversity and inclusion is another.
So technology affords greater flexibility and options for how products are displayed and marketed, so for example, apparel retailers can depict a single clothing item on multiple models and show what it looks like on different body shapes and sizes, that's becoming more and more common. A more and more common feature of online retailing.
The other really important piece to the puzzle is the level of customer support that's provided online. The pivot definitely resulted in a lot of questions from customers that needed timely answers with a rapidly growing consumer base online.
Retailers faced some challenges in keeping up with that. We've seen a rise in the use of chatbots by retailers. And some of these technologies are still developing.
There have been a couple of high profile chatbot fails by international online retailers who will remain nameless, so obviously, if you're considering investing in this type of technology, make sure it's the right fit for your business.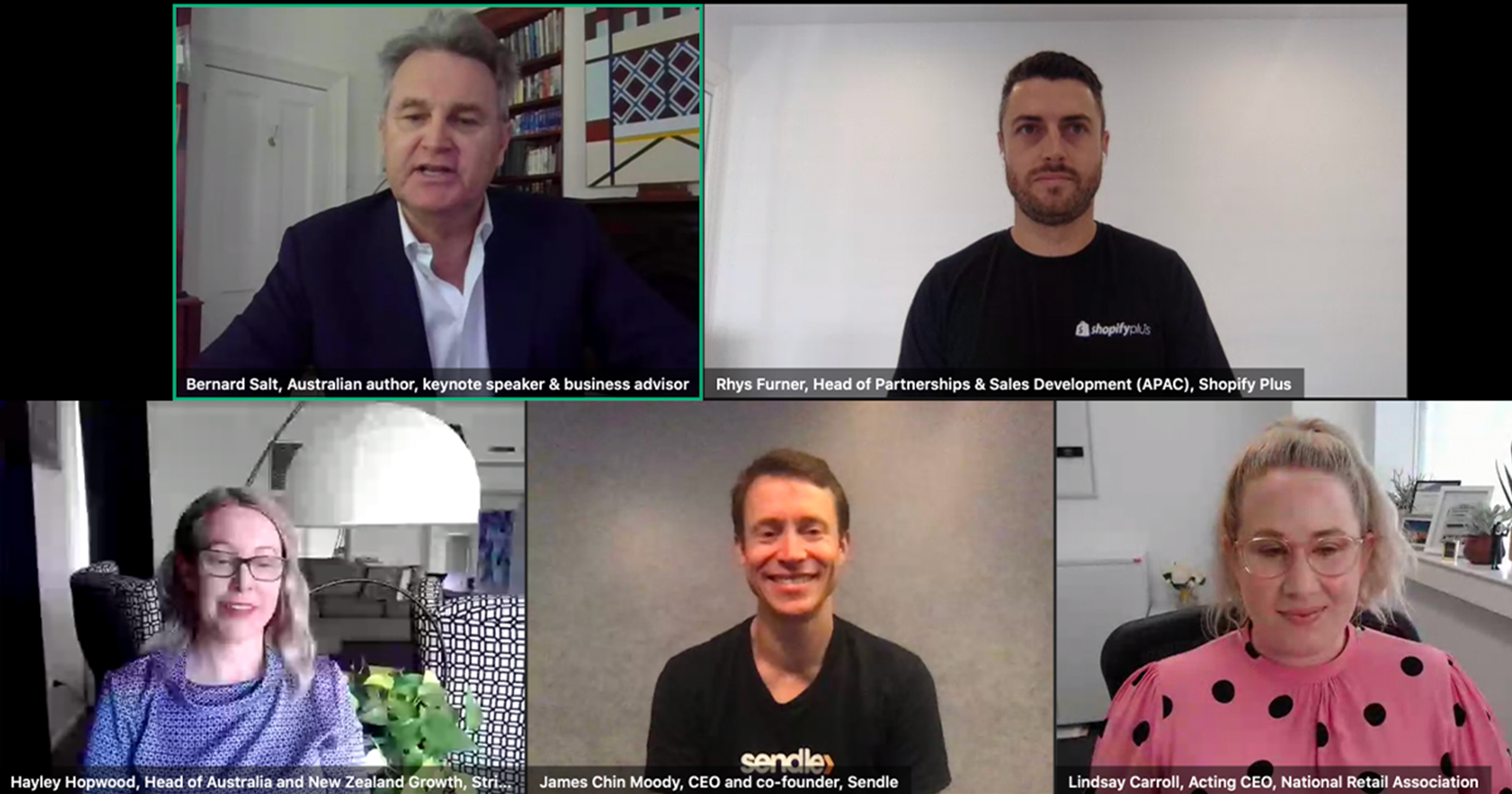 Bernard Salt: I might just move on from that point, but I agree about the chatbots. I'm not a big fan of the chatbot technology myself.
I might now move on to... Let's get down to the nuts and bolts here and find out the next steps we need to be taking to thrive and survive online as small businesses. Let's go to some questions.
Rhys, I might turn to you again. In a recent survey by Power Retail, 9 out of 10 shoppers said that they're planning to start their Christmas shopping by early November. That's this coming Monday.
Rhys, how should small businesses be planning for what's expected to be the biggest online Christmas on record? What are your top tips?
Rhys Furner: Yeah, crazy when you put it like that. Next week is November, it's just absolutely flying by, this year. And look, I think obviously, we've got a really busy lead up to Christmas this year.
We've got Click Frenzy on November 10, we've got Singles Day, November 11, and then we obviously push in a Black Friday, November 27, and Cyber Monday on November 30. It's very much becoming black November really across the board, and it's an extremely busy time for retailers.
Across a survey that we did with our merchants, 46% of merchants said that they were gonna start discounting before Black Friday. That's really interesting. And I think that's common knowledge now that most people feel that the discounting is gonna start pretty soon, so likely for a month from now, really.
And I think on the buyer side, because of a lot of what's happened this year, buyers are gonna feel quite a bit of urgency, and they're gonna feel urgency because of the fear of supply.
Many of us, excluding our Victorian friends at the moment, many of us have walked in on a big department store and seen empty shelves. That fear of supply will kick in for buyers and also that fear of actually getting the product delivered. As James has mentioned, it's been some pretty crazy volumes.
They're gonna start pushing buyers to be buying presents for Christmas a lot sooner this year. Personally, I've already done a bunch of Christmas shopping online myself. So it's all kind of happening.
A couple of things for the retailers to be prepared, I've already mentioned a range of things like, your gift options and check out, and ship to multiple addresses, you have social distancing in-store, that hopefully, most retailers are already across how they manage their inventory for these unpredictable buying patterns.
It's obviously getting pretty late if you're not quite across that, and I appreciate, that's gonna be quite difficult given some of the supply-chain issues. That managing inventory when you've got unpredictable buying patterns is gonna be really important.
And you also think about the timing of your promotion so that you can capture the share of wallet. I mentioned the dates earlier.
A lot of brands are gonna be jumping early, and I think you've gotta figure out as a brand when you're going to wanna make that move around the promotions that you're running.
But I'd also say that, if you're a premium retailer that doesn't typically discount, you don't necessarily have to either over this period. Just because it's Black Friday, Cyber Monday, and it's renowned as being a big discounting thing, there are ways that you can get around it.
However, if you are a premium retailer, I do think that Black Friday, Cyber Monday is that one chance of the year that you could discount without losing some of that brand integrity.
But there are smart ways that you can do it. Think of bundling your products, think of exclusive products, think of how you potentially adjust to promotions to VIP customers.
And lastly, I would say, for any Shopify Plus merchants that are listening, now is your time to take advantage of the automation tools. We've got Stripe and Sendle on the call, and Shopify scripts, a fantastic tool to be able to show a payment method and a shipping option based on what's in the cart. You set it up and forget.
Same with Launch-pad, for example. So gone are the days of the poor eCommerce manager at midnight staying up and pressing the go button on a big promotion and a site change and the thing crashes and it's a nightmare.
Launch-pad allows you to schedule the sale, schedule your discount, schedule all of your front-end things, and you can set a time for it to start and a time for it to finish. We're really trying to remove those gray hair moments for all of you that are listening in today.
If you're on Shopify Plus, check out some of those features. They'll really help you automate a lot.
Bernard Salt: Thanks for that Rhys.
Hayley, tapping into international customers is a topic that many retailers have been thinking about. Stripe, of course, works closely with eCommerce companies to help them scale globally. What should retailers consider when looking at international expansion?
Hayley Hopwood: Yeah. It's a good question, and I think that Australia is comparatively small in domestic markets, so it doesn't surprise us when retailers expand overseas to grow their customer base and to scale.
Our research estimates that around 66% of Aussie businesses are already selling internationally. If it's new to you or if you're looking to expand into new markets, I think it's really important to plan.
And you need to invest ahead of time and give yourself the option to sell globally if and when you're ready.
You certainly don't wanna be caught in a situation where you wake up one day and realize that you need to grow your international demand, especially in regard to your competitors, because then it'll be a flurry and a rush and you'll spend 6 to 12 months to get up and running, and it'll be too late.
The online space is just far too competitive these days to be that reactive. So I think planning is key and imperative.
Another thing that you need to consider, which is always underestimated is the compliance and regulatory complexities. And they vary from country to country, and they can drive up your operational costs.
With more than a quarter of Australian online businesses selling internationally, it's estimated that they spend in between 70 and 140 grand per year on compliance and regulatory issues.
And it's not just about the cost. We're seeing it takes up a lot of time, 46% of retailers have noticed an increase in time spent on these issues, and we're expecting that to increase year-on-year.
So working with partners like Shopify and Stripe can help shoulder some of that burden and take away the complexities so you're doing the front-end stuff and spending time focusing on your core business.
And another area that I wanted to touch on that Rhys mentioned earlier is around customer behaviors and expectations.
They change from country to country, and what that means for you as a business is that you shouldn't be uniformed in your sort of global approach, you need to adapt to local expectations to get better results.
And this could mean offering local payment in currency or a local form of payment that's relevant in that particular country, and also adhere to things around the norms in that country for shipping, free versus paid, timings, and all of those considerations.
And lastly, to touch on fraud again. It does vary from country to country and market to market, so on average, $1 of fraudulent orders costs a business around $2.62, so it's something that you should be focusing on.
The two key mistakes that I often see is waiting until it's too late, so after a major incident, so you're grappling to try and fix that incident and improve the processes moving forward, or also using legacy-based rules.
So you've got a system that is either too relaxed and lets in fraudulent transactions, or it can be too strict in creating false positives and not letting those good transactions come through.
So when you're looking at fraud protection solutions, I would really focus on machine learning and allowing that to adapt to your business as you grow both in size but also in regions.
Bernard Salt: Thanks for that, Haley.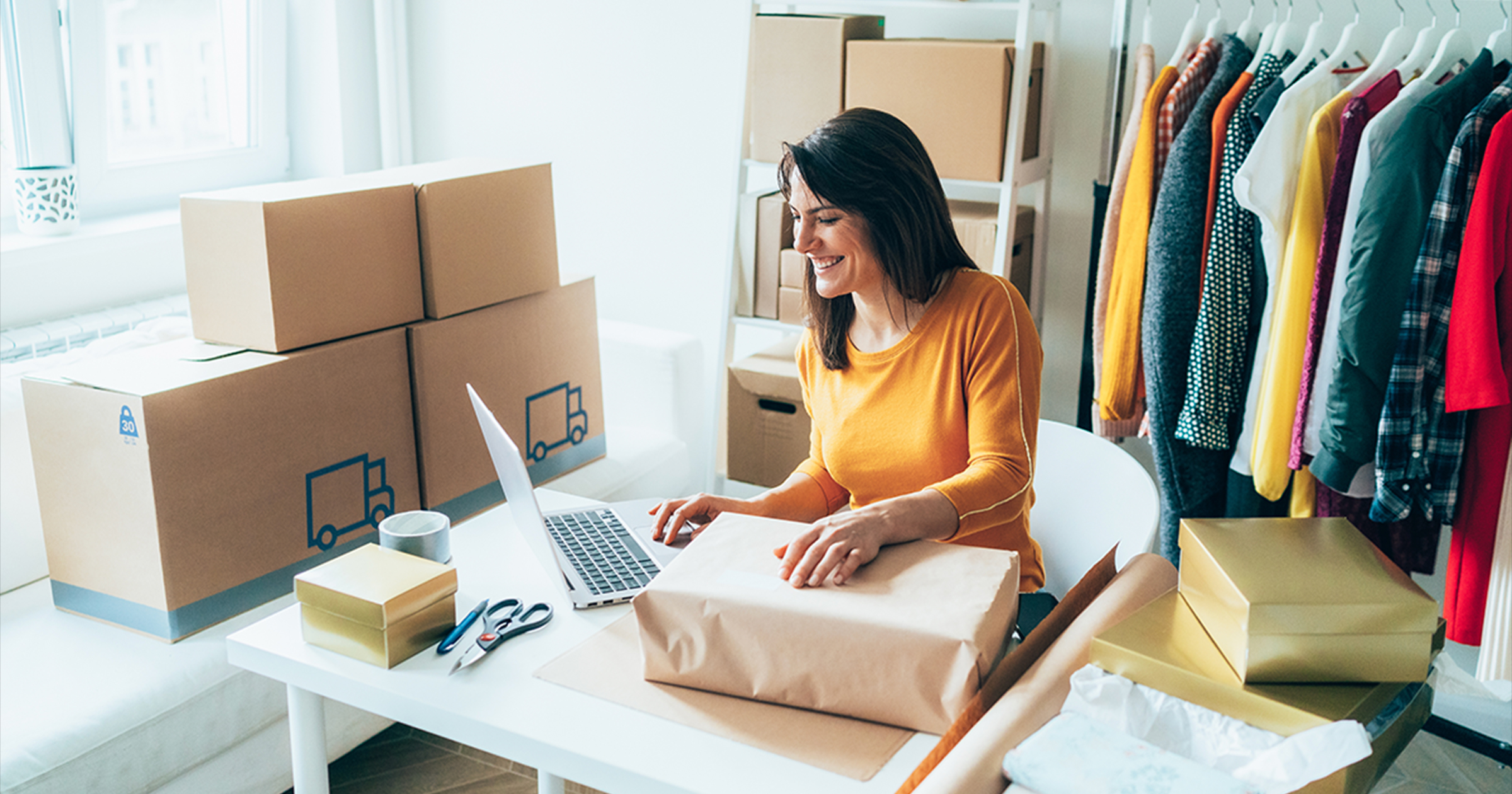 James, the Power Retail survey I mentioned earlier also found that people are concerned about delivery delays. How is Sendle managing the increased volumes, and what are your top tips for retailers who want to get their parcels delivered on time?
James Chin Moody: Yeah there is no doubt. This period is gonna be absolutely massive as you've heard and that does present big challenges to everybody. I think challenges both on the supply side and also the delivery side.
We're watching things really closely, I think we're, particularly internationally as I mentioned before, but we're feeling very prepared right now.
But the things that you can do as a retailer, number one, is getting prepared early and we've heard that already, and managing expectations, publishing new ship by dates that are clear, and being very, very clear around and marketing early.
I think the big thing last year, I think everyone, there was a lot of... It's been all about efficiency in the past, how to be more efficient, how to be more cost-effective, and that's still true. We've held our rates this entire year because we've wanted to help small businesses.
But this year, I think it's an added thing, which is all about resilience. Have you got other options? Both in terms of supply, in terms of getting your product, but also in terms of delivery. Just thinking about having multiple options, it's really important. I think that resilience and diversity over efficiency is something to really think about.
A couple of other tips. One thing I'd say, it's gonna be a very busy period for drivers, and if I have one small plea, be nice to your driver, for those of you. They're gonna have a huge period ahead of them, they work incredible hours.
Creating a relationship with your local driver actually will pay dividends, I can promise it. Both in terms of just having that, even little local optimisations, but just be nice to your driver would be one little tip.
And finally, and I think we've heard this both from Rhys and Hayley, that integrating to get that full view of what's happening with your business. Shopify, Stripe, and Simple, we all work very, very well together.
So then you can get that really deep, detailed view so you can actually see what's happening. Then, moreover, actually start to automate things to take time, so you can focus on what matters, which is selling and fulfilling. That'd be my tips.
Bernard Salt: That's terrific advice, and I love that comment about being nice to your driver, costs nothing but delivers and it's the right thing to do as well. So terrific advice here.
Lindsay, what should retailers do in order to capitalize on Christmas spending?
Lindsay Carroll: Well, I would echo all of Rhys's excellent tips earlier. The 2020 Christmas trade period will be the largest ever for online sales.
The National Retail Association is still finalizing its Christmas sales projections, we do that every year, but in recent years, retail sales during the period, so that is from the second half of November through December, has been worth about $50 billion to the Australian economy, which is amazing.
Last year, Australian shoppers spent on average more than $50,000 a minute during the Christmas trade period, and this was obviously particularly due to growing popularity of online sales, and we'll see that trend continue and exceeded this year, for sure.
To sort of echo some of Rhys's comments, if you're going to be implementing a strategy for discount and promotion, make sure it's the right fit for your business.
And I think the only other thing I'd say that might not have been touched on is we've heard about the steps retailers are taking to build trust with new online customers, don't forget about your existing customers, and maybe consider personalised or incentivised offerings for your existing loyal customers during this period as well.
Bernard Salt: Thanks Lindsey, and thanks Haley, James, and Rhys for your insights and for your optimism, but now it's time for the Q&A where you get to in fact ask the questions of the panelists and I might start with Rhys.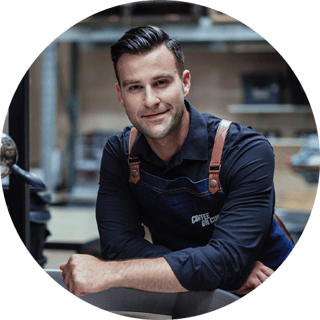 Ryan Spaccavento
A question for Rhys from Ryan Spaccavento from Coffee on Cue.
Ryan is asking, "For businesses that have pivoted online, where should they be focusing the majority of their time? Is it in social media marketing, online customer experience, customer support? Where should they be focused?"
Rhys Furner: Yeah. Well, firstly, thanks for the question, Ryan. I think similar to what I alluded to earlier, there literally is 101 different things that you can do, Ryan. And arguably all of them are important to some degree.
I'll make a bit of an assumption around the question that you're probably pivoting to online, so you're starting out. And if I'm incorrect, I apologise, but I'll try to give some more direct insight into this.
But I'd firstly be focused. Again, who's my audience? And I assume that it's coffee lovers. And if so, perfect, because everyone loves coffee pretty much anyway. And coffee lovers are pretty easy to target online.
The second thing I'd be looking at is, how do I differentiate my product? There's a lot of coffee brands selling online subscriptions, very popular.
A great example that comes to mind for me is Death Wish Coffee out of the States. They pride themselves on having the strongest coffee. And it's not a crazy differentiator by any stretch of the imagination, but it is a differentiator.
So once you figure out, A, who my hypothesis is on my audience, what my value prop is and how I differentiate, I'd be thinking that you've got a pretty visual product. It's coffee.
How do you showcase the visuals on your website, your product page? How do you have great imagery, great product descriptions, and how do you showcase things like where are the beans from? Are they environmentally sustainable? Where are they produced? Really tell the story and try to create that emotional connection.
I think Instagram is probably a great channel for a lot of that. It's a natural channel for you. You can easily target coffee lovers through that as a channel. You've got a visual product. Make sure you invest in some really good social type photography and imagery.
And if you're on Shopify make sure you hook up the Instagram sales channel. And that way with your Instagram posts, you can tag the products that are in that you're featuring on Instagram, which is perfect for those impulse buyers.
So if I'm scrolling through Instagram, I see a product I like boom, couple of clicks done. So that's what I've been looking at. I'd also just think about the economics with coffee.
When you're shipping 250 grams, 500 grams it's tough with shipping and margin. So really push your one kilo and up type of options. And maybe I'll break-even on that first purchase and then really kick-in how-to content afterward, sell companion products, upsell them into a subscription.
So there are some of the things that I'd be thinking about in your situation there, Ryan. Hopefully, that's helpful.
Bernard Salt: Thanks, sir. Thanks, Rhys.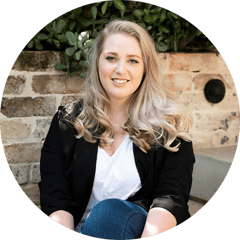 Leonie O'Brien
Leonie O'Brien from Pretty Frank has a question for James. "Shipping can make or break the customer experience. What are some best practices we can introduce to ensure our customers are having a great shipping experience?"
James Chin Moody: Yeah. Basically, the first thing is to actually think of shipping in that entire customer journey. Some of the things we've talked about before, both pre-purchase, where Rhys mentioned publishing estimated shipping dates, keeping customers informed, and having options.
But most importantly, we think of shipping as really the heart of the post-purchase experience and what we're doing there. And there are some things that you can do.
Timing is everything, actually. One of the things that you can actually we found that shipping thinking about how shipping integrates with your performance processes, what time?
I mentioned talking to the driver for what time they'd like you to come and pick up. What can you do to maybe get that extra half a day in, that will actually make a big difference.
Thinking about... One of the things that we really try to push, helping customer support experience and integrating, making sure that your customers are fully informed through tracking pages or through integrations with Shopify rather, platforms around really what's going on.
But I think that the most important thing is you're thinking about the entire shipping experience as just a subset of that customer journey and building it in from the very beginning and not as an afterthought. Because I think sometimes we do just add shipping on as an afterthought.
Bernard Salt: Thanks, James.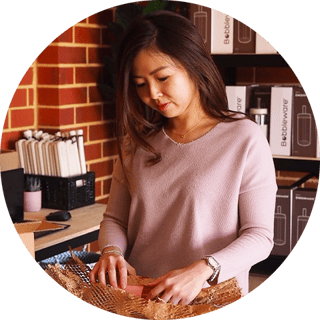 Jolynn Beh
A question now for Hayley from Jolynn Beh from Bobbleware. "What does going the extra mile look like when you're not in a physical shop setting? Does it come down to the technology you use?"
Hayley Hopwood: Thanks for the question, and hi Jolynn. I love your products. I think it really does come down to the technology you use. Because fundamentally, it's the heart of your online store, so choosing your infrastructure is imperative.
And companies like Shopify, Stripe, and Sendle can bag all of that up and take away that heavy lift and enable you to focus on the things that are important in creating that unique shopping experience for your users.
The one thing that I would take into consideration when reviewing technology, is to remember that plan for your tomorrow.
I think there's a common theme that I'm coming up with around planning, but what you build with your technology today, is that going to enable where you're wanting to take your business?
So reiterating off what Rhys said before around sending coffee, turning that into a subscription model. Plan for those types of things.
Are you going to go global? And what does that look like? So then you're not re-iterating on your technology as you're in flight. It can just be that plug-and-play experience as you feel comfortable with that growth. That would be my recommendation.
Bernard Salt: Thanks very much for that Hayley. And now a question for Lindsay. Does the shopper expectations shift between the online experience and the in-shop experience?
Lindsay Carroll: Thanks, Bernard. Great question. Ultimately, both experiences have to be complementary of one another.
Retailers traditionally have always sought to make their in-store experience a great one and then that's one of the keys to a successful retailer and longevity in the industry.
What retailers need to be thinking about is that they've got mechanisms in place for continuous improvement of the experience that their customers are having online and making it a complementary experience to install.
I saw an earlier question flow through about the role that shopping centers play, and it was talking about the big shift towards online, what role do shopping centers play.
Physical retail is going to continue to exist and shopping centers as well are doing a lot of work to make sure that people's experience, and again, that link to community is a good one. That's not going away.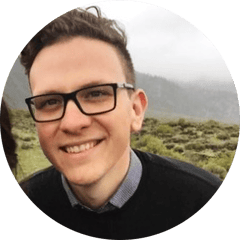 Will Thomas
Bernard Salt: Great, thanks, Lindsay. I might come back to Rhys. Will Thomas from Debriefs, wants to know from Rhys, "Is blogging still an effective way to build trust in a brand or is video content more effective?"
Rhys Furner: Yeah, well firstly, great name, I like the name Debriefs, ideal for a men's underwear brand.
It reminds me of one of my previous businesses in that, you're obviously targeting that dapper gentleman, you're going the educational route with a lot of content, and both blogging and the video content, they kinda serve the same purpose.
At the end of the day, it's just a different format, right. So you're trying to build trust. You're trying to build strong leadership, and you're trying to build a community and a following and really educate a buyer.
Both have great SEO benefits. But one thing that I would say is that they're costly and timely to produce. And from the research that I've looked into around this sort of content is that it's often a 12 to 18 month kind of window until you start taking that return on investment from that type of content.
So look, from my experience, it was a pretty tough slog going down the educational content route when I was trying to build the business.
Now you might be much further along in the life cycle of your business where this makes total sense but I think based on a lot of the innovations around the social platforms, social media platforms in the last couple of years, you know, Facebook, Instagram or powered in the background by Shopify.
We announced overnight TikTok as well, TikTok shopping, which is coming to the US. So there's been so much innovation that means that you take advantage of that ad targeting capability and you can really get people that are looking to buy or you can get the impulse buyer.
The content is very much very high in that buyer and very much sits at that awareness stage, it does mean that you're gonna miss people that are actually looking to buy. So I appreciate that probably doesn't answer your question.
So I don't sit on the fence, if I had to pick, I'd pick video just because I haven't got the attention span to read through a big long blog article. But I would also say a lot of my recommendations for Bryan before probably apply here as well.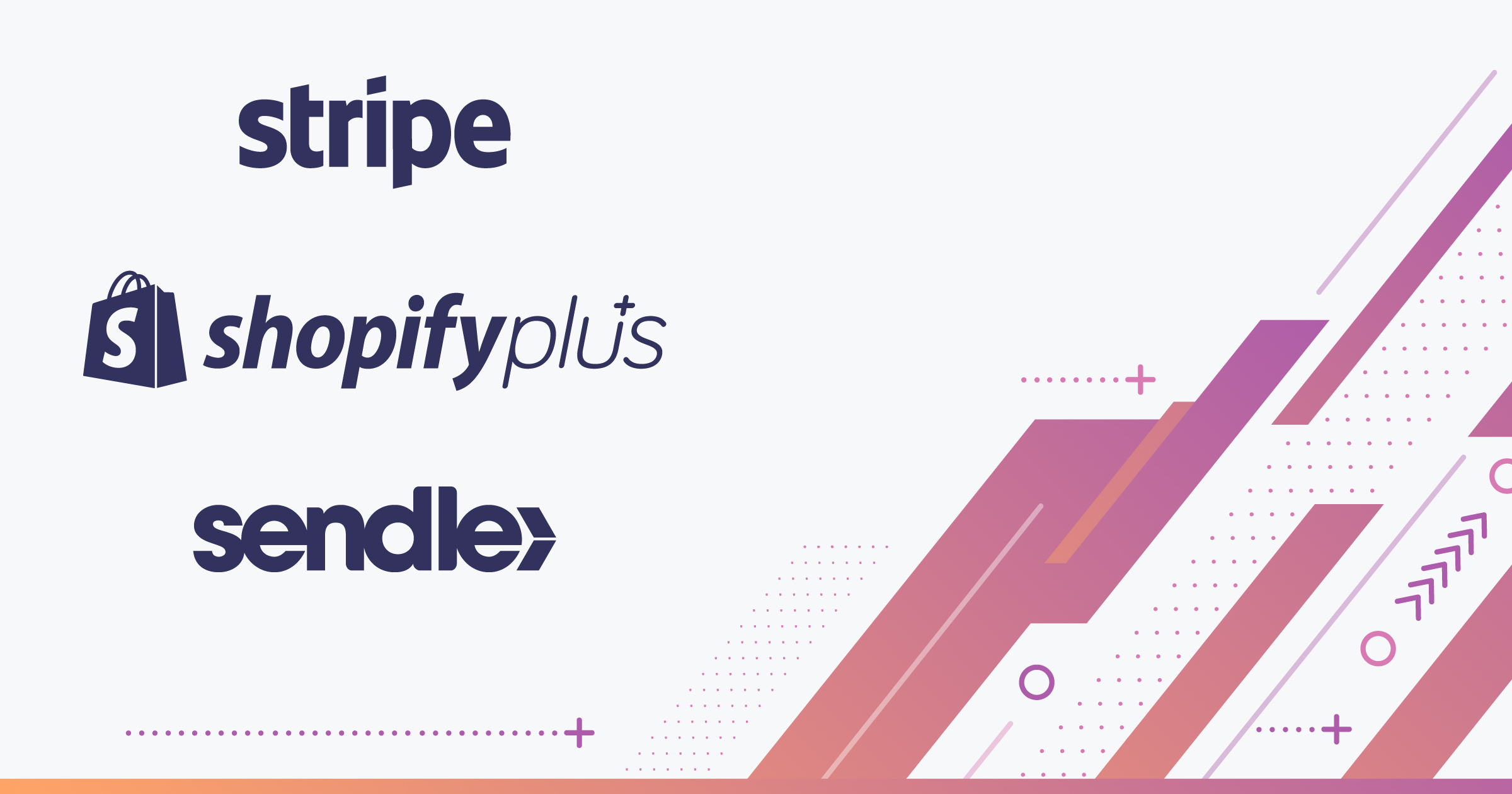 Bernard Salt: Thanks. Thanks so much, Rhys. And look I suppose my big question is whether in fact... Or how far online retailing can go over the next three or four years? I don't think anyone really knows the answer to that question.
But unfortunately, we'll have to finish our questioning there, we could have gone on for hours.
Clearly, online is the platform of the moment, and this panel has the experts in the field. My big takeout is not just the need to lean in and embrace change, but to have fun, to enjoy it, to remain upbeat, and to remain positive and optimistic along the way.
For what's worth in my very long business career I find that people who have been successful in business, especially those that have started their own business whether it's in retail or not.
You do need to be optimistic and prepared to adapt along the way, and that has certainly been the case with online retail over the last six months or so, and I'm sure it's got a long way to go,
And so with so much happening in this eCommerce space this year, there's every reason I think to remain positive and optimistic about selling online not just for this Christmas, but into 2021 and beyond as well.
I'd like to thank our guests, Rhys Furner from Shopify, Hayley Hopwood from Stripe, James Chin Moody from Sendle, and Lindsay Caroll from the National Retail Association, and thanks to everyone for watching and who have joined us today.
Thank you very much and see you next time!