February 9, 2021
How to sell on Mercari to reach more avid shoppers
by Daniela Koulikov
With so many platforms to sell on, it can be frustrating deciding to choose the ones best suited for you. Why not give Mercari a shot?
Dubbed one of the easiest selling apps available, it provides you access to a very interested audience.
Piqued your interest? Let's dive on in.
If you're new to Mercari, don't worry. We'll break it down for you nice and easy. If this isn't your first rodeo and you're looking to maximize your success selling on Mercari, come this way and we'll optimize your strategy.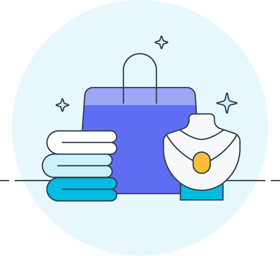 What is Mercari?
First and foremost, Mercari is a peer-to-peer selling platform—an ecosystem of buyers and sellers doing commerce.
Created in 2013 for use in Japan and the US, Mercari provides sellers with an easy way to sell goods ranging from bowling shoes to fine furniture.
Mercari is most known for clothes, but don't let that stop you—there's an audience for everything.
How to start selling on Mercari: list it, sell it, ship it
Now that you are curious, let's get into the nitty gritty of getting started with Mercari.
It's pretty simple—sign up and start listing your lovely stuff.
Starting a Mercari account
On Mercari, you can list almost anything, from clothes to soccer gear, in both small and large quantities.
Naturally, before you can list, you need to sign up.
It's delightfully simple to do so:
Click 'Sell on Mercari'.
Sign up for an account via email or Facebook.
Select a username and password.
And that's it.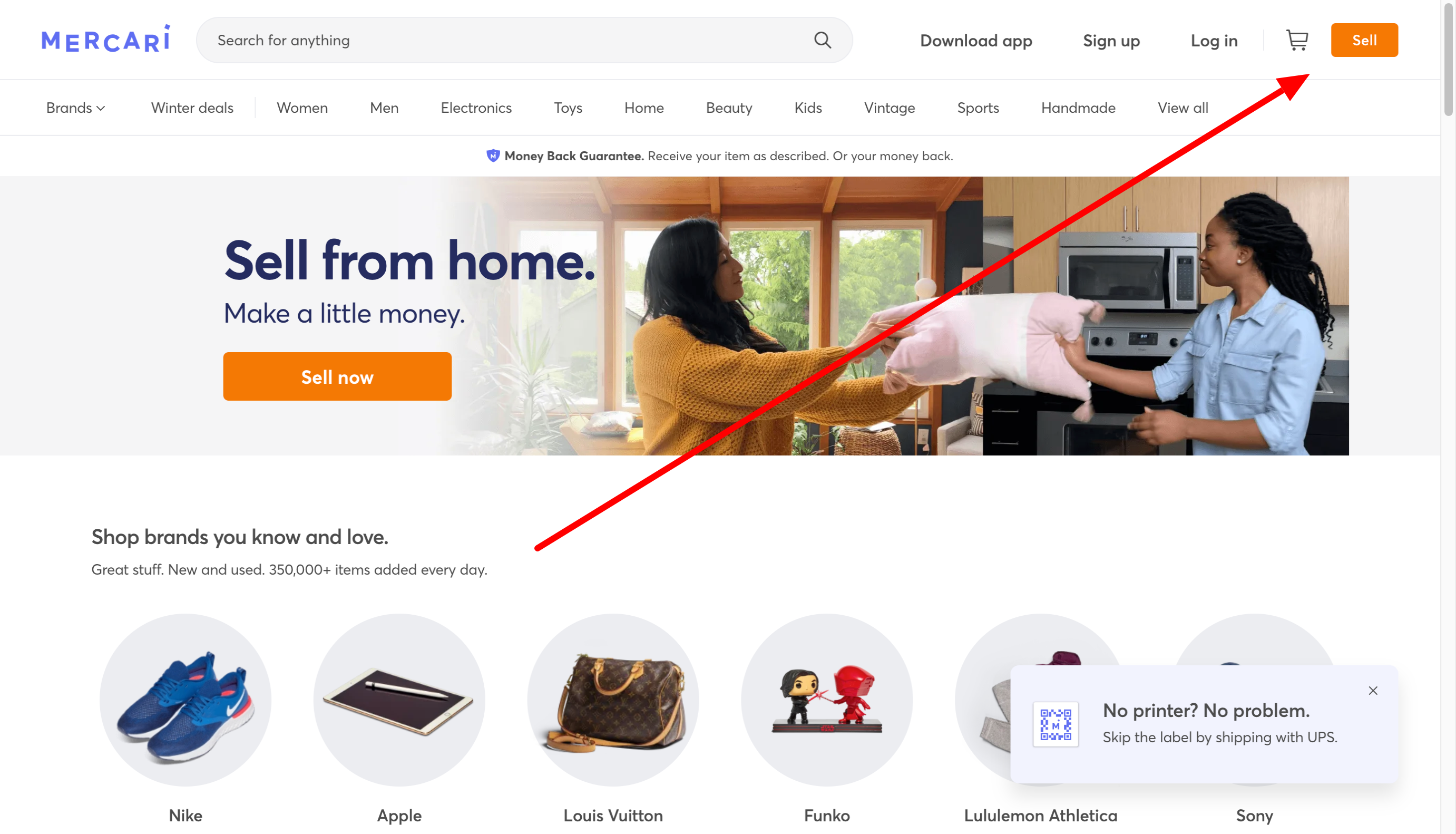 Photo courtesy: Mercari
Essentially how you sign up for most things these days.
For the next step, keep your mobile handy—you'll need it to verify your account. Once verified, you're in. You can start listing!
Keep in mind that you can sign up using the website or the app. My top tip? Pick the one that feels more natural to you.
For me, personally, I prefer doing my business using my laptop, so I would recommend making an account through the website (but, again, personal preference).
You might just find it easier to list, sell, and ship using your phone.
Listing on Mercari
You're all signed up and ready to go. Perfect.
Now it's time to list your first item. As with eBay and Facebook Marketplace, you'll need to fill a few things out.
To start your listing on Mercari, you'll need:
product title
category
product description
brand name
condition of the item
shipping details
price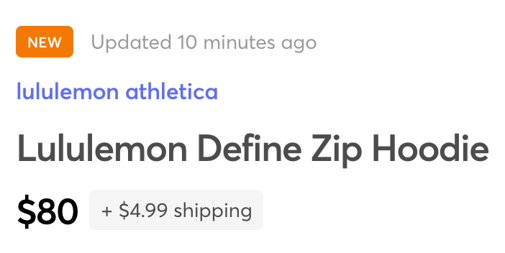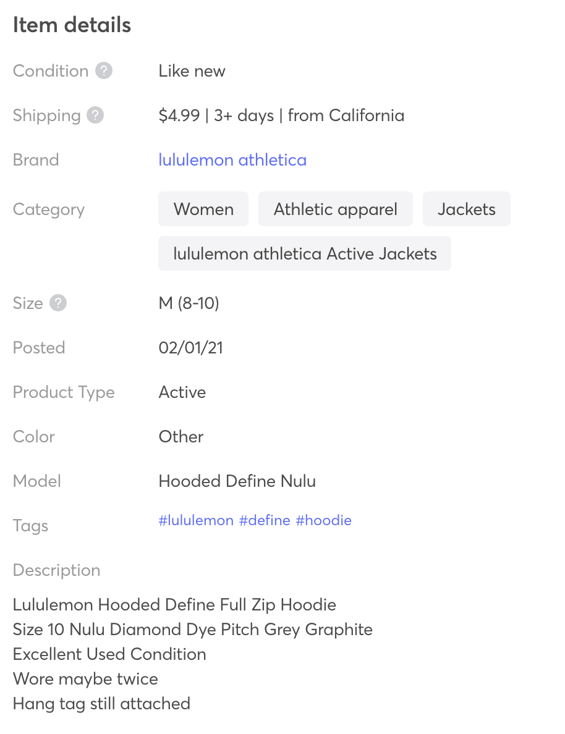 Photo courtesy: SunshineShopper
Before you price your items, take a look at the current market.
What are similar items priced at and how do they sell? If you start pricing without a clear strategy, your products may not move. Price competitively, but with care.
Show off your goods
You'll also need to include some great images. The better your images, the more appealing they will be to your audience.
The best product photos are clear, well-lit, and honest about the object.
I recommend adding at least three, but Mercari allows up to eight. Making certain that the customer fully understands the product will make for happier customers.
Be descriptive to get found
A tip about searchability: there are lots of sellers on Mercari, so when filling out your categories, do so with detail and think carefully about which keywords to include.
They can only find you if you make yourself findable.
Grammar and spell-check everything and tailor descriptions to your audience. That'll put you ahead of the crowd.
Once you've filled in the categories, added your images, and are satisfied with the listing, click 'List'. Your listing is now live! YAY!
Moving hard-to-sell items
Now you may say, "I've followed your tips but my items aren't selling!"
If your items are listed but aren't selling, mark down the price. Everyone loves a promotion!
If someone has liked your item, you can even make a direct offer to them. Lower the price by 10% and they'll receive a notification.
If that doesn't appeal to you, try relisting them with different photos, descriptions, or titles.
Not only will relisting your products refresh them in the search listings, putting them higher up in the ranking but sometimes your customers just need to see your products refreshed.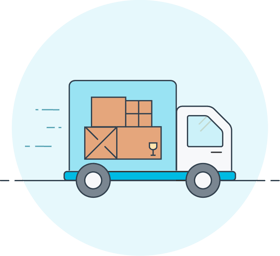 Shipping with Mercari
Before we get into the nitty-gritty details about money on Mercari, let's cover one of the most consequential details of an online purchase—shipping.
When an item is sold on Mercari, you have three days to ship it: that is, get your item to the post office or in the driver's hands.
Bonus: If you regularly ship within 24 hours, you can earn a 'Quick shipper' badge for your shop, helping engender trust in your shoppers.
'Ship on your own' vs shipping with Mercari
When shipping, you have the choice to ship through Mercari or go with the 'ship on your own' option.
When you ship an item yourself, you provide your own boxes, shipping labels, insurance, and tracking details. In other words, you control the customer's experience.
You have a lot more options and have the ability to ship carbon neutral. That's why we recommend the 'ship on your own' option. Simple to use, easy tracking, and loss insurance all included.
You can also choose to ship through Mercari.
To do so, you select the weight of your item and choose between UPS, FedEx, and USPS. If you choose UPS, you also have the choice of letting them pack and ship your item for you.
Shipping through Mercari and using a packing service could be more expensive than shipping your items yourself. Plus, you lose a measure of control over the process.
That said, when selecting the weight class of your item, the shipping costs will be visible to you so there won't be any surprise costs.
Should you offer free shipping?
Another thing to keep in mind is whether you will be offering free shipping.
Mercari says your items will be twice as likely to sell should you offer free shipping, which checks out. Nobody likes paying for shipping.
People like feeling like they're getting a good deal. Users on the app can even filter out products that aren't offering free shipping. So, you sacrifice visibility by charging for shipping.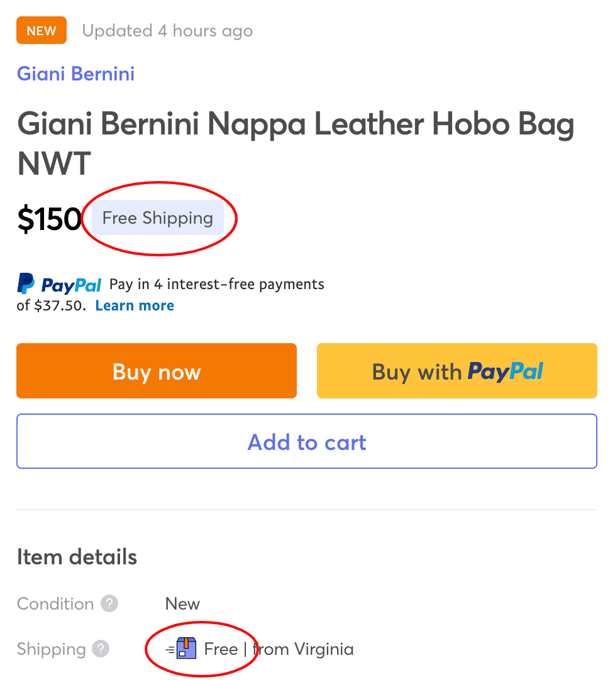 Photo courtesy: bougiebooth
Want a tip? Offer free shipping, but make up the difference in the product price. That way, you'll reach more customers without losing money.
People would rather pay a little more for a product than pay for any shipping.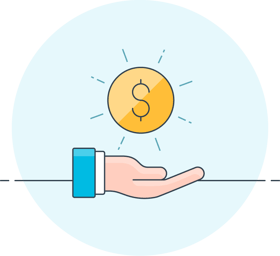 Mercari and money
The ever-important topic of money was bound to come up here.
How much does it cost to sell on Mercari? How do you get paid? These are worthy questions for which we have clear answers.
Mercari selling fees
When it comes to fees, Mercari is straightforward.
There's a 0% listing fee and a 10% selling fee—so if you're selling an item for $20, you'll pay $2 to do so. Not bad!
Payment processing also adds some cost, as with on any marketplace or platform. That'll be $0.30 plus 2.9% of the sale.
So, how do you get paid?
The payment gets to you typically 3-5 days after the item has been delivered and reviewed by your buyer. Then you rate the buyer and your cash gets added to your account.
If they haven't done so within 3 days, Mercari automatically approves it and releases the funds to you.
This can be done in two ways: by direct deposit into your checking account or through a linked debit card. It's your choice.
I recommend selecting direct deposit. Although it takes longer to clear (five days), you won't have to pay any fees (unless it's under $10, in which case you pay a fee of $2).
If you choose the debit card option, your money will be deposited instantly. The downside is that you will be charged $2 for the transaction.
So at the end of the day, it depends on your needs: if you don't mind waiting, the checking account is more appealing and less costly to you. If, however, you need the deposit now, the fee may be worth it.
Happy selling and shipping
Mercari is a great marketplace that can allow you to make some good money if you play your cards right.
So, go play those cards and sell more stuff.