April 7, 2021
How to sell on eBay: A step-by-step guide for beginners
by Heather Compton
In the age of eCommerce, a monthly garage sale on a leafy suburban street isn't going to support your coffee habit, let alone your retirement. Everyone's online.
That means fewer people strolling the streets on Sunday mornings with their pooch looking for a used lampshade, and more people scouring the internet for their next shopping fix.
Whether you're looking for a side income or hoping to make your first million, online is where it's at.
That's where eBay comes in.
What is eBay?
eBay is one of the biggest online marketplaces around. It's predominately known for consumer-to-consumer sales, auctions, and crazy bidding wars.
There are 182 million eBay users around the globe, which means that when you become an eBay seller, you'll have the opportunity to reach a massive worldwide audience, 24/7.
One of the best things about selling on eBay is that products are worth whatever buyers are happy to pay.
That means that sellers peddling quirky items that are in short supply can make just as much money (or more) as those selling more popular, trending goods.

From a sustainability perspective, the platform also encourages the recycling of unwanted products that would otherwise go into landfills.
eBay promotes both circular commerce and responsible consumption. When you pair that with sustainable shipping, you can feel good about being a conscious seller.
Why is eBay good for selling?
Selling things on eBay is easy and requires no upfront investment or inventory.
If you're an eBay beginner, you can start small and grow at your own pace.
The eBay app makes it really simple for both buyers and sellers to do business from the comfort of their own phones.
In fact, approximately 60% of eBay traffic is from mobile users.
What can you sell on eBay?
Wondering what to sell on eBay? You can sell just about anything you want (within reason), so you can sell the things that make you most happy or the things that sell most reliably.
Some people follow their passion and sell niche articles like neon knitting wool or spare motorcycle parts.
Others create eBay businesses by selling more wide-reaching goods like phone cases and headphones. One trader even made a profit from selling Britney Spears' old gum.
How to start an eBay store
The first step is to sign up and create your eBay account.
If you're hoping to build an eBay empire and sell large quantities of products on a regular basis, click on 'Create a business account'.
Otherwise, complete the regular form to get started.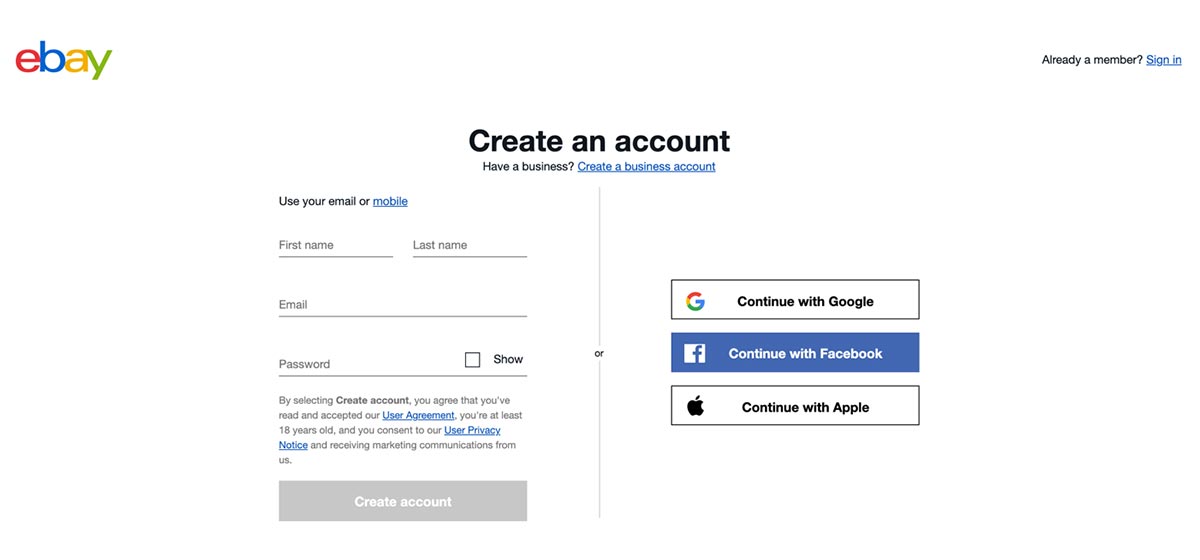 You'll then be prompted to create a user ID, which should reflect your business and be professional.
If you plan to sell pet products, naming yourself 'weirdsam666' could put off potential buyers (sorry, Weird Sam).
After that, link your payment method to your eBay account. This can either be your PayPal account or bank account, which will then be used to deposit your profits into when you start selling.
Create your listing on eBay
Once you've narrowed down what you want to sell and have signed up for an eBay account, it's time to create your first product listing.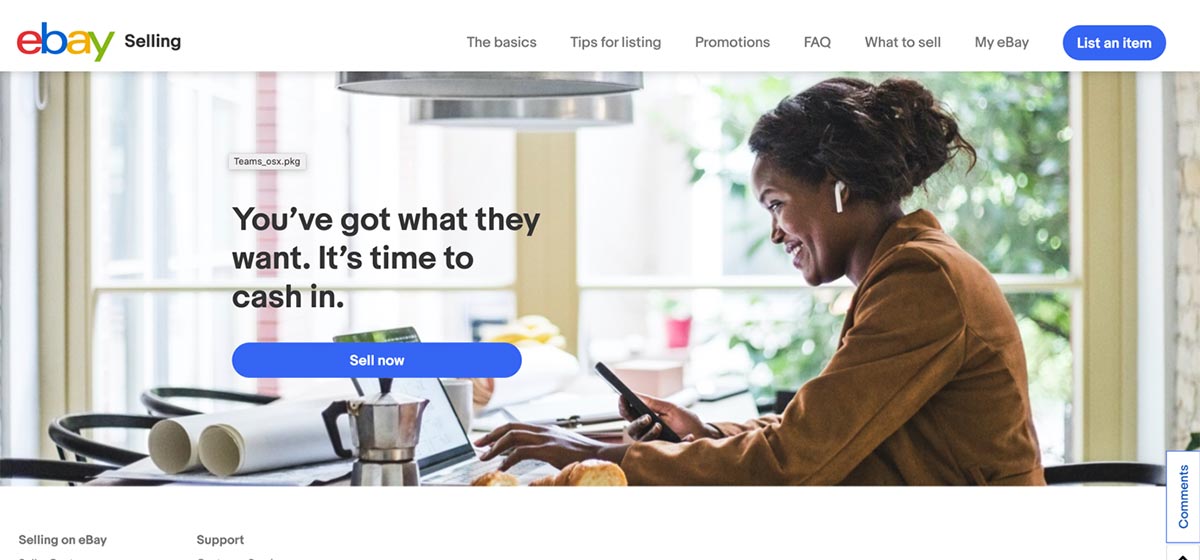 Click on 'List an item' and you'll be taken to a page where you can describe what you're selling on eBay.
You can enter the brand, model, or even an ISBN product code if you're feeling specific.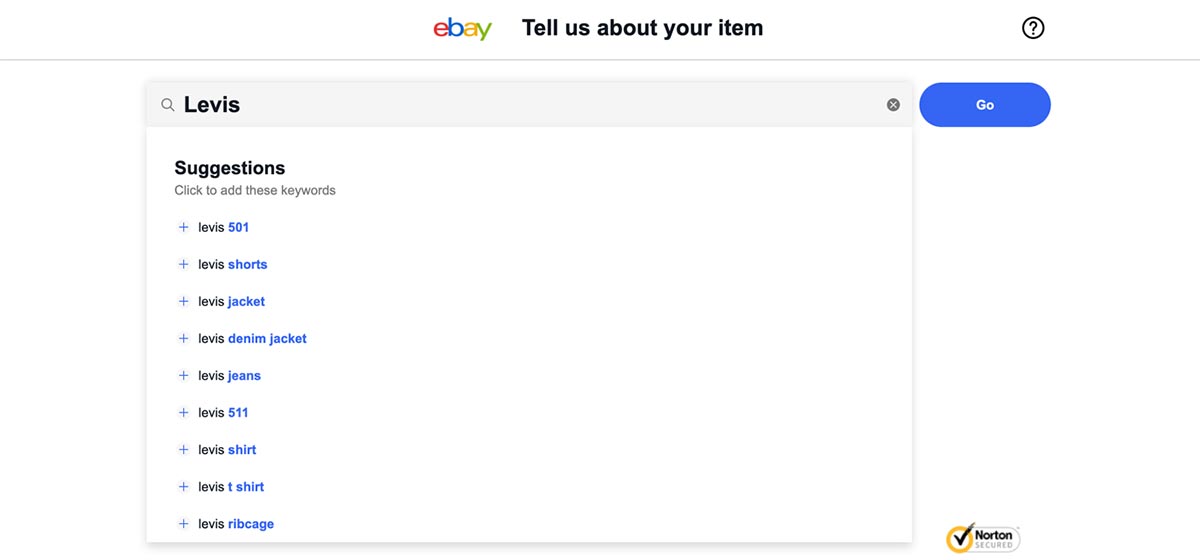 Next, choose a relevant category for your item so that shoppers can easily find your offerings in the appropriate 'online shopping aisle'.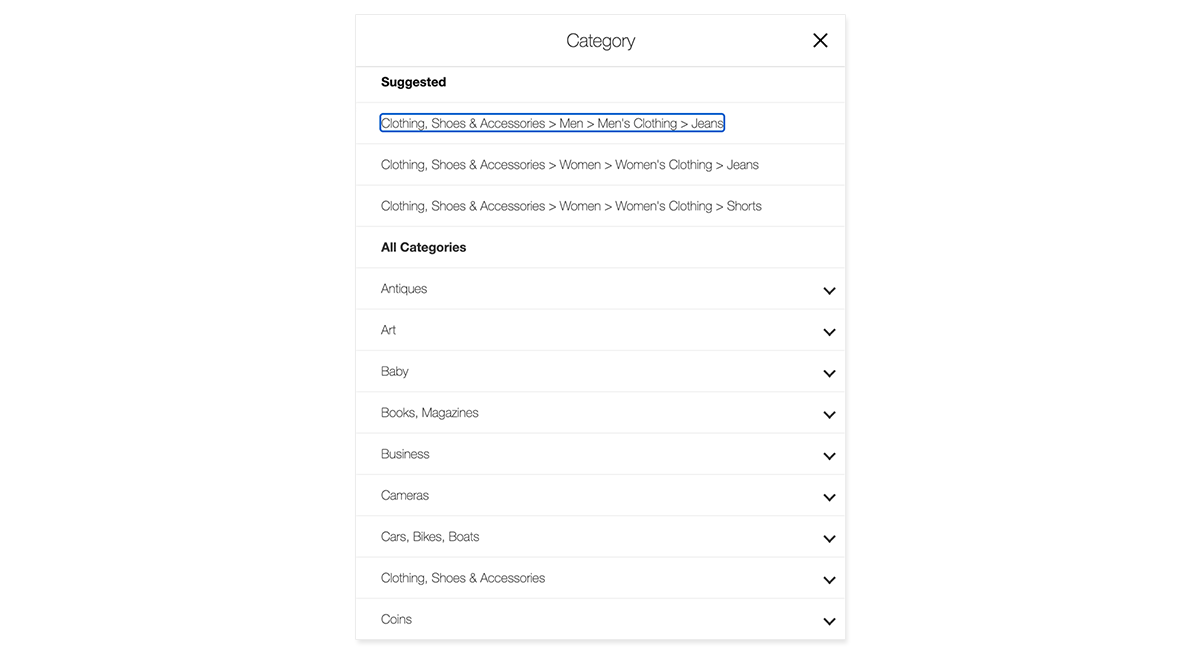 Title and description
Choosing a suitable title for your product can make the difference between someone clicking on your item or scrolling straight past.
Optimized product titles include as much detail as possible so that no question is left unanswered.
Compelling product descriptions are a key component of effective eCommerce. Clear copy that engages and captivates customers can guide window shoppers through to checkouts.
Along with your optimized product title, the description should leave no questions unanswered.
Does the product require batteries? What are the dimensions?
Transparency is crucial.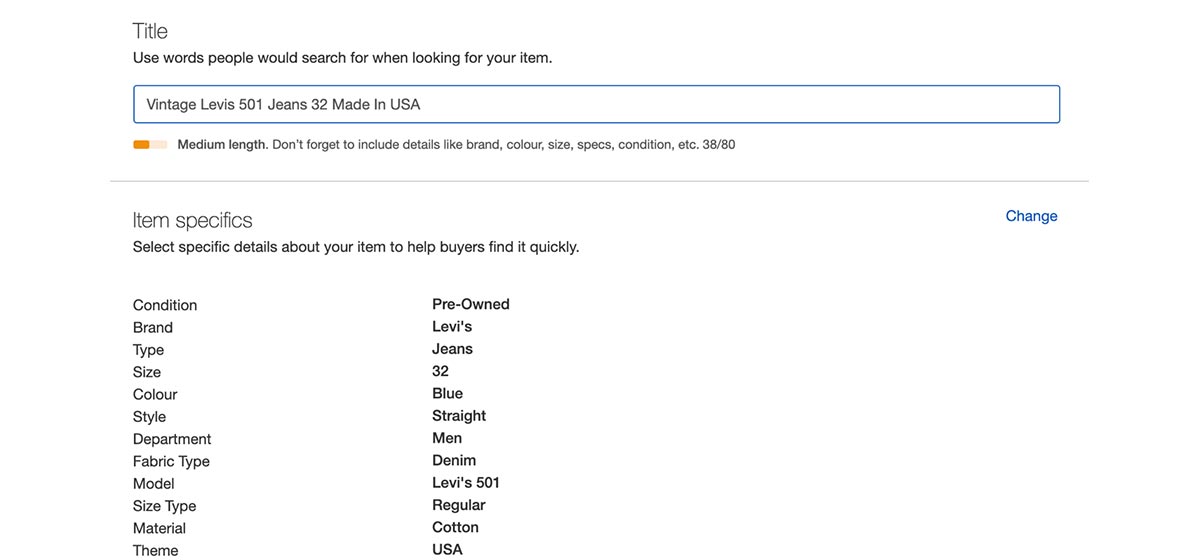 Product photography
Alongside convincing, relevant descriptions, an eBay product listing with great product photography can increase your chances of seller success.
Ensuring that your images are taken from multiple angles, are well lit, and don't have an old pair of socks in the background will really up your chances of eBay success.
Choose your sale format
When you list items for sale on eBay, you can choose to list them as Buy It Now or Auction. Choosing the right option for you could mean enhanced profit margins and faster sales.
Auctions are suitable for uncommon items such as collectible coins, stamps, baseball cards, or limited-edition sneakers.
Auction items often sell for more when customers enter into bidding wars, which can really benefit the seller.
Buy It Now, on the other hand, gives sellers a simpler and less nerve-wracking approach. Buyers can purchase your item straight away at a fixed price.
There is also a 'Best Offer' feature, where shoppers can put in an offer for you to accept or decline at your own discretion.
Set your price
Doing a little research can really help you price your eBay products competitively.
You can type in your product keyword into eBay's search bar and see what others have successfully sold similar items for.
If you're selling a branded product, you can also see what other eCommerce stores are selling the item for and set your price accordingly.
Remember to consider seller fees and shipment costs when calculating your profit from eBay sales.
And, don't forget, there is an element of psychology baked into pricing, which you can use to your advantage.
Ship your items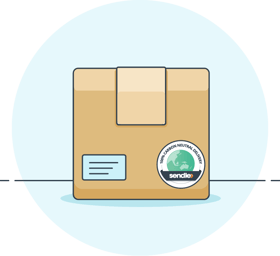 Offering low-cost, fast shipping can win over buyers who might otherwise be on the fence.
Shipping your orders within the expected timeframe will earn you positive feedback and show that customer satisfaction matters to you.
According to a 2018 study, 71% of eBay products were shipped for free. Offering free shipping is a compelling selling point for many shoppers.
Again, there is a psychological reason for our preference for free shipping, even when the final cost is exactly the same.
Pairing this with sustainable, carbon-neutral delivery can provide vendors with an appealing competitive advantage.
Ready to sell?
eBay has a lot to offer, especially for beginners who want to poke their toe in the eCommerce water before committing to creating their own online store.
It can provide sellers the chance to sell unique and one-off products to a worldwide community who are ready and waiting to purchase items.
When you're a beginner to eBay, don't be afraid of experimenting. Find out what works for you and adjust as necessary.
By staying ahead of eCommerce trends and always keeping customer satisfaction at the heart of your business, you can't go wrong.
For all of our Australian eBay users, we've got great news! You can send with Sendle right from your store.
For all of our US eBay users, check out our dashboard integration for simple, reliable, affordable, carbon neutral shipping.
Images courtesy: eBay