March 29, 2023
Pre-loved Prada saving the planet thanks to Vestiaire Collective
by Sendle Team
Beneath the glamorous facade of fashion lies a troubling reality. In an industry that has long been tainted by inefficient supply chains, unnecessary waste, counterfeiting, and labor exploitation, Vestiaire Collective shines as a beacon of hope.
As a pioneer of the circular fashion movement, Vestiaire Collective is setting a standard for the future of fashion. The global app for pre-loved fashion boasts over 15 million members and a catalog of 3 million luxury pieces. A total fashion powerhouse, Vestiaire Collective also became the first second-hand fashion platform in the world to become B Corp Certified.
Vestiaire Collective is a much-needed antidote to a culture of overproduction and overconsumption. However when it comes to transforming the fashion industry for the better, that is only half the battle. That's why Vestaire and Sendle are working together, and with their customers, to tackle some of the biggest sustainability challenges posed by eCommerce, fashion, and resale.
Read on to find out why Vestiaire Collective thinks being a B Corp is like wearing the latest haute couture, especially when the industry is in need of a serious wardrobe upgrade.
From fast fashion to conscious couture: why fashion B Corps matter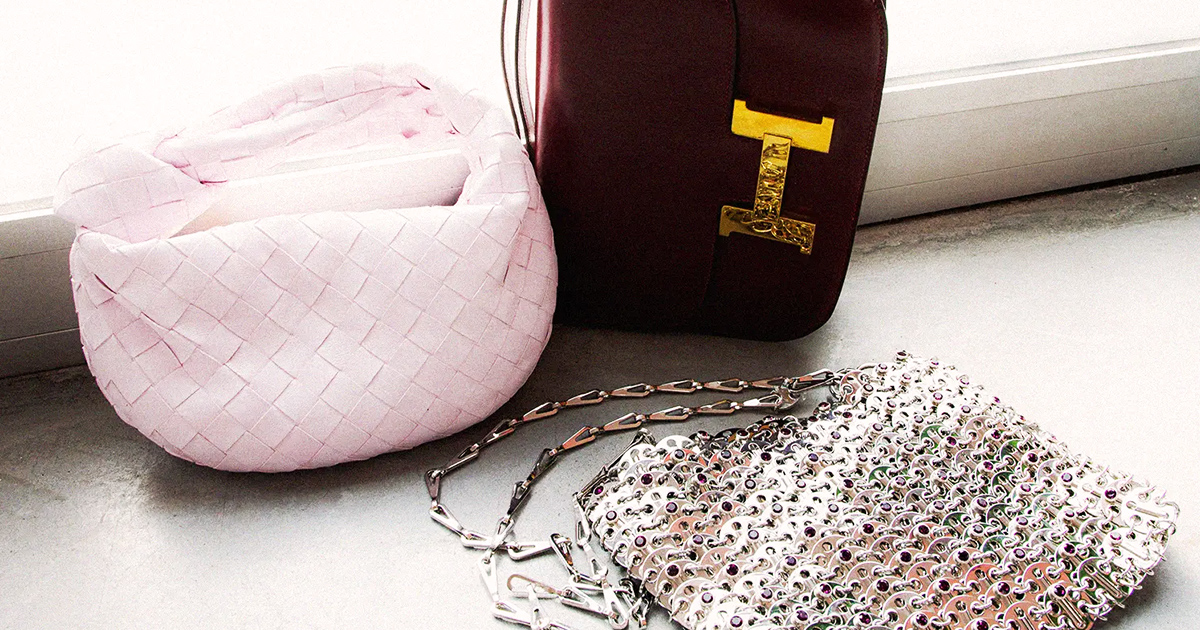 The Ellen Macarthur Foundation estimates that people are buying 60 per cent more clothes and wearing them for half as long.
This phenomenon – known as fast fashion – is the lovechild of social media, eCommerce, and technology. TikTok and Instagram have bolstered a culture of constantly changing fashion trends, eCommerce enables retailers to produce and distribute clothing at a rapid pace, and targeted advertising and algorithms fuel a consumerist attitude. This make-take-dispose approach to fashion has resulted in an influx of cheap, poorly made clothing that falls apart faster than a house of cards in a windstorm.
As fast fashion's environmental damage came to light and fashion lovers became more climate conscious, the demand for second-hand goods surged. According to Vogue Business, while brick-and-mortar shops still reign supreme, digital resale platforms and third-party marketplaces, Vestiaire Collective, drive much of the secondhand industry's growth.
However not all resale or second hand programs are made equal.
Some resale initiatives, especially from major retailers, actually fuel overconsumption by incentivizing customers to donate clothes for store credits, leading to increased purchases, with no plan to reduce the amount of clothing produced.
Genuine sustainable resale programs follow circular economy principles by decreasing production and extending a product's lifespan.
Here's how Vestiaire Collective satisfies their customers' passion for fashion without adding to the sky-high heap of clothing waste.
Vestiaire Collective: closing the loop on fashion's waste problem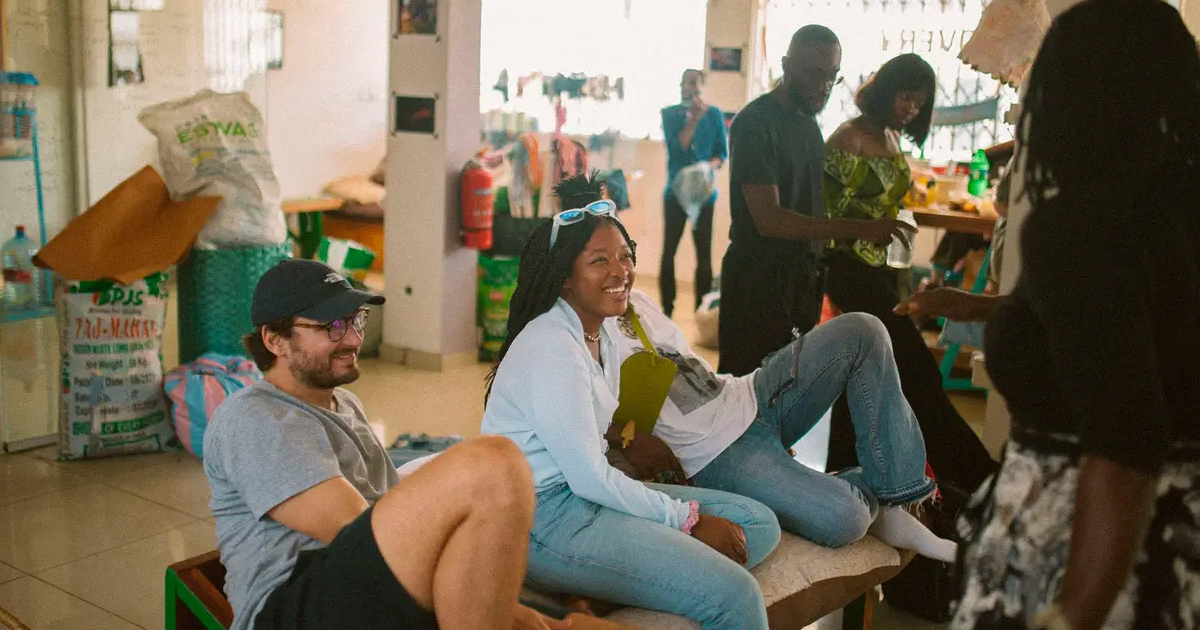 The bread and butter of Vestiaire Collective is luxury clothing.
By 2024, the platform has committed to be 100% free of fast fashion, guided by an ethos that fashion is an asset – and should be treated as such.
To empower people to view fashion as assets, instead of disposable pieces, Vestiaire Collective provides resources and support on how to extend the life of their clothing and invest in higher quality fashion. When customers catch on that fashion as a long-term investment can boost their bank account and the planet's wellbeing, they're more likely to embrace keeping clothes in circulation.
Sustainable delivery meets sustainable fashion: the dynamic duo of Sendle and Vestiaire Collective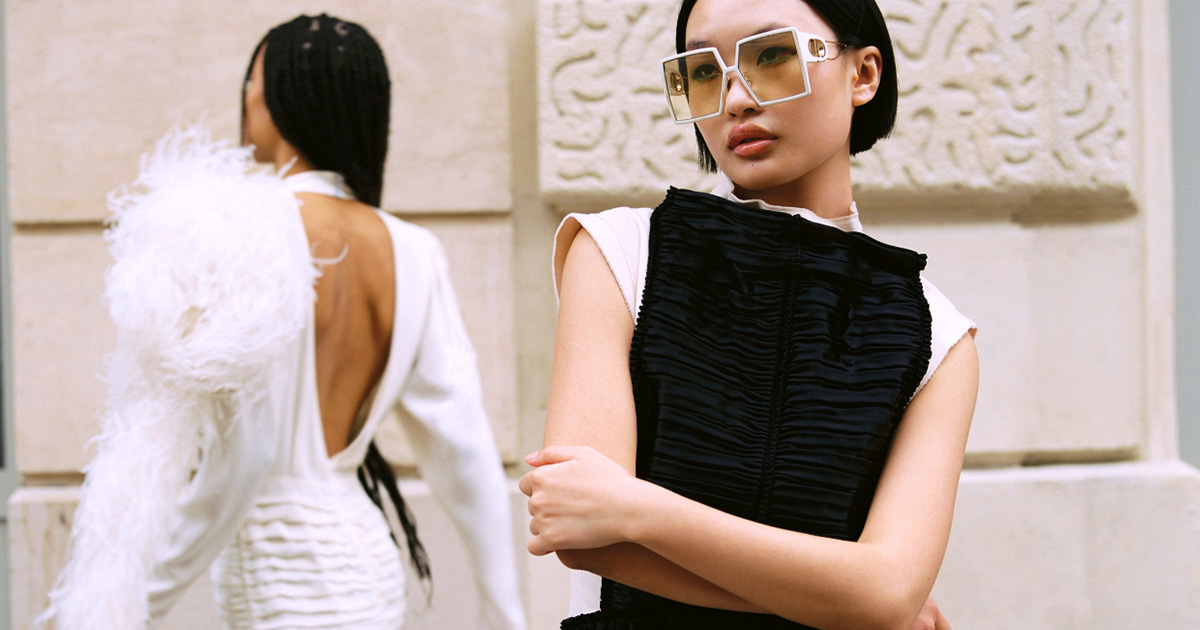 Sendle and Vestiaire Collective are like two peas in a B Corp pod. However, as two players in the eCommerce and logistics scene, we're faced with the challenge of carbon emissions. Despite some serious sustainable brownie points, shipping products back-and-forth leaves a heavy carbon footprint.
Like Sendle, Vestiaire Collective is on a mission to cut carbon emissions and give the planet a breather. In order to reach their goal to be carbon neutral by 2025, they've got a few tricks up their sleeves.
Firstly, Vestiaire Collective customers can side-step in-house authentication and the associated fee by choosing direct shipping. This option limits the number of times each item needs to be authenticated, resulting in faster, cheaper, and more planet-friendly transactions.
The sky's definitely not the limit for Vestiaire Collective. Despite being available in 74 countries, they encourage road delivery over air – connecting buyers to inventory from sellers in their region. Plus, if you're in Australia, Sendle's got your package (and those carbon emissions) covered.
Just like Vestiaire Collective, Sendle is working hard to make sure those preloved treasures find their way to new homes without leaving a trail of carbon footprints behind.
It takes two to tango, and in the case of the resale fashion market, two to tackle sustainability. Vestiaire Collective and Sendle are proving there is strength in numbers, and team work truly does make the dream work.

Photography source: Vestiaire Collective